If you're looking for a fun dessert to make with the kids, check out one of these amazing Poke Cake Recipes!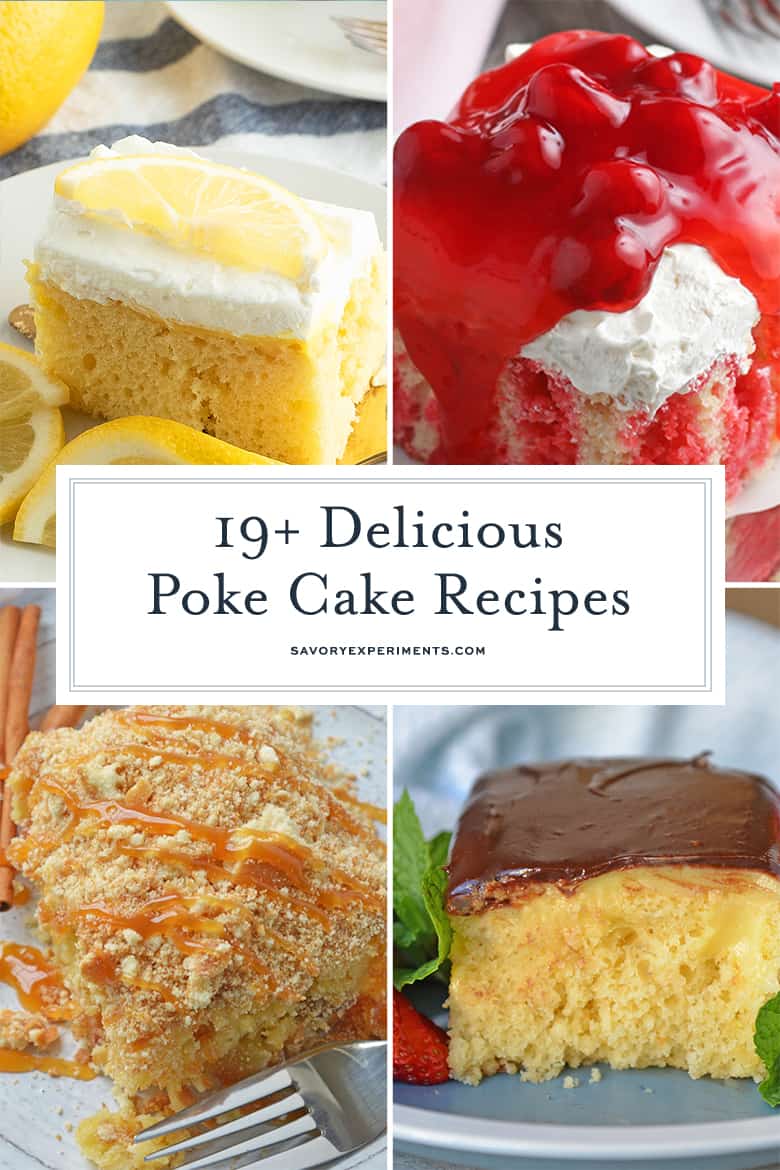 Easy desserts don't get much better than these amazing Poke Cake Recipes! And you might already have the ingredients in your pantry!
We are hunkered down with a stocked pantry and I am ready to do some baking! And luckily for me these poke cake recipes satisfy every need I am looking to fill:
A fun activity for the kids to help with
A way to use some of my pantry stock
And a delicious treat to snack on amidst it all!
The kids always have so much fun poking the holes when I make a poke cake. And let's be honest, I kind of think it's fun too!
Because almost all of these recipes use a boxed cake mix, I don't need to run to the store to get tons of crazy ingredients. And I almost always have a few boxes of cake mix in the pantry. Even if I don't, I can always make one super easy.
And I usually eat my feelings (are there people that don't?) and cake is always the best stress snack. Who's with me?
I hope you and your family enjoy these poke cake recipes as much as mine does! And if you still more ideas, check out these icebox cake recipes.
Here are even more delicious cakes you'll love:
Also check out our Box Cake Mix Hacks!