Ever find yourself with a craving for chocolate cupcakes but not quite ready to commit to making an entire batch of homemade cupcakes from scratch?
It happens to me more often than I'd like to admit, which is why I came up with these Small Batch Chocolate Cupcakes!
Made using a few baking hacks, these Small Batch Chocolate Cupcakes are the perfect easy chocolate cupcakes for when you just NEED a cupcake but not an entire batch!
Sometimes you just want a little bit of cake, but don't feel like making a whole cake. Or a whole batch of cupcakes, for that matter. This cupcakes recipe is your solution: small batch chocolate cupcakes!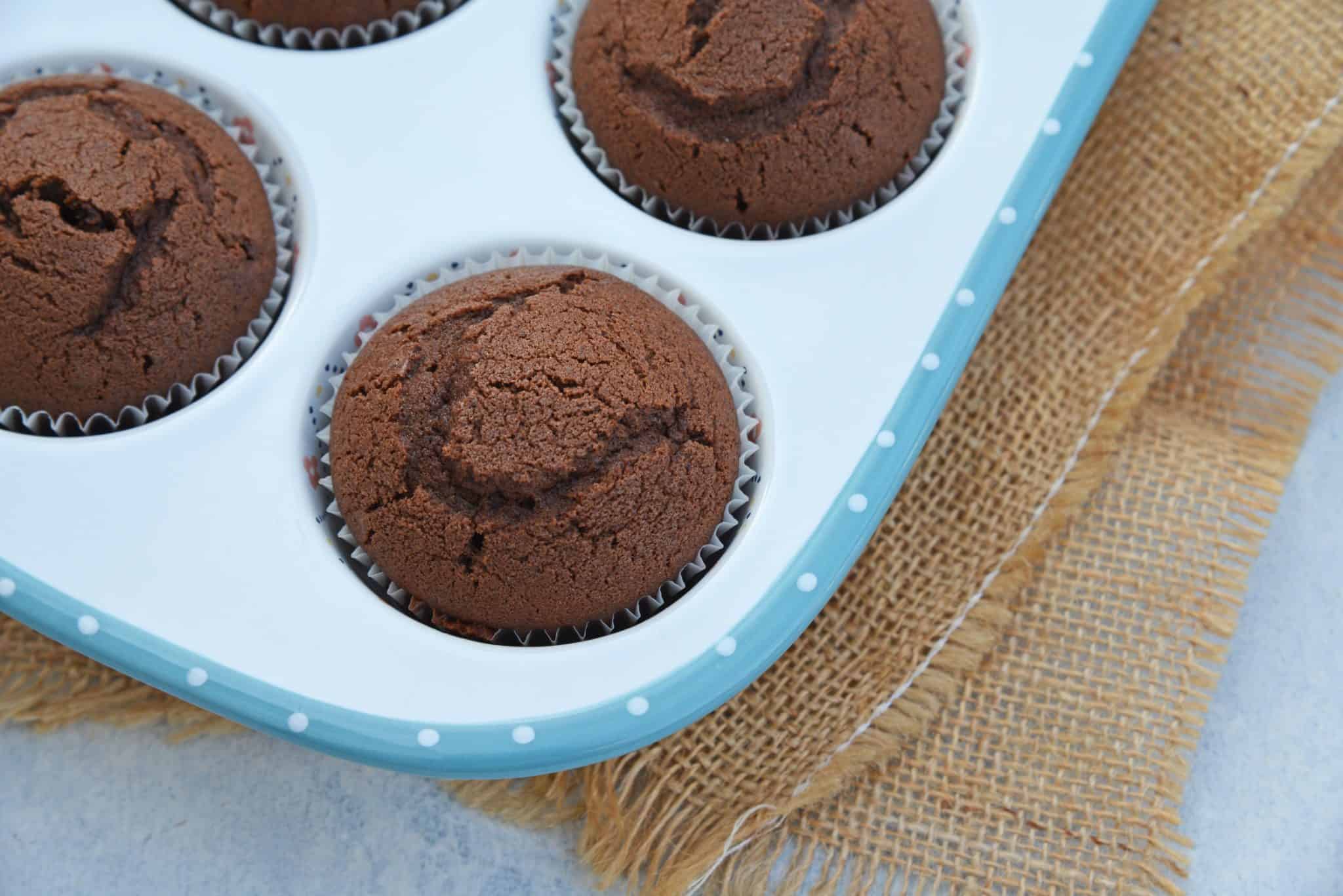 When I want a cupcake, I don't feel like going through all the motions of baking. Lugging out the KitchenAid, waiting for butter to soften (although I do have these handy tips for softening butter fast!) or scalding milk.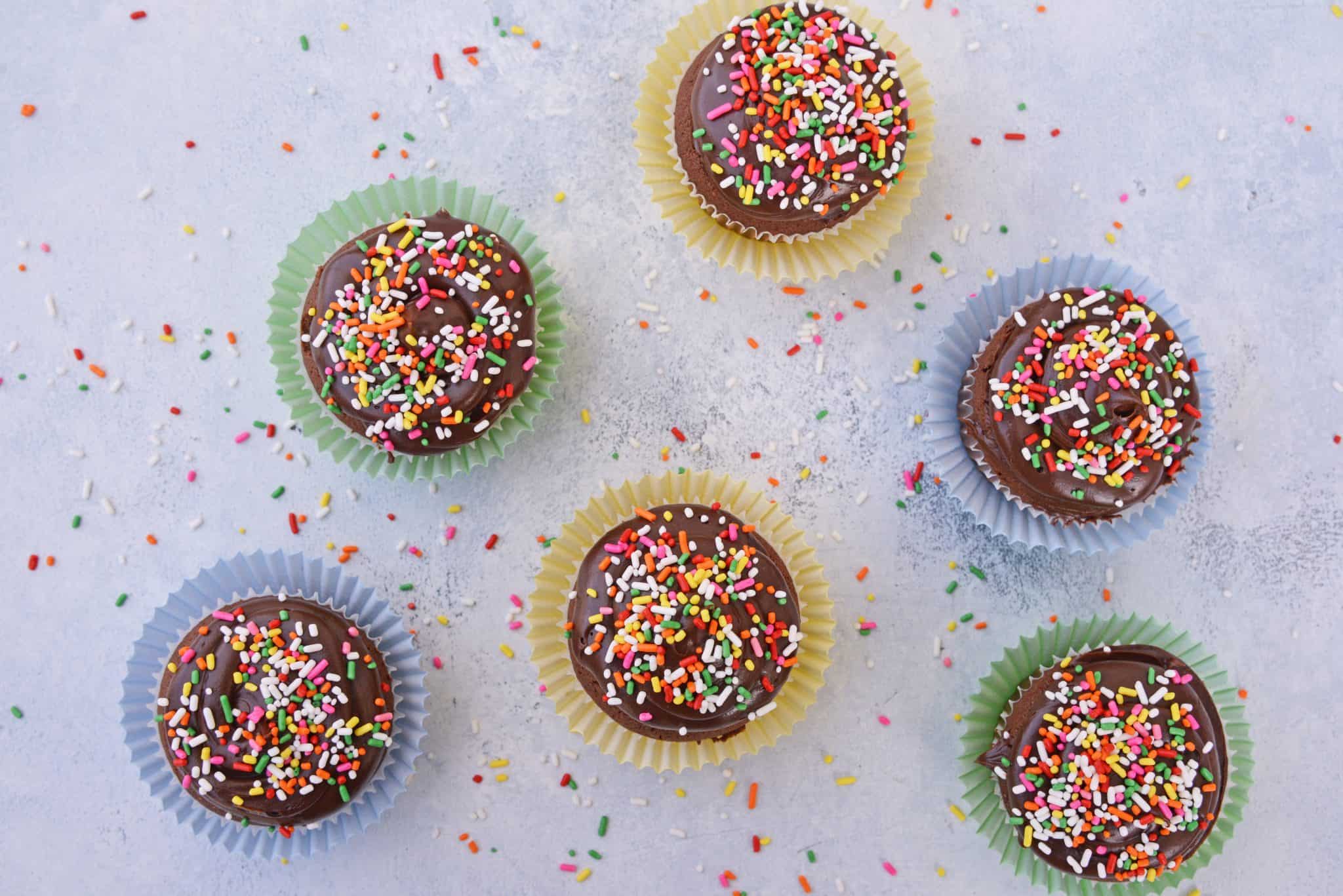 My small batch chocolate cupcakes removes those steps by microwaving the milk (makeshift scalding) and then adding butter to the milk to help it soften.
You want to avoid fully melting the butter, otherwise it isn't the right consistency for baking and your cupcakes will be sloppy and wet, never fully setting.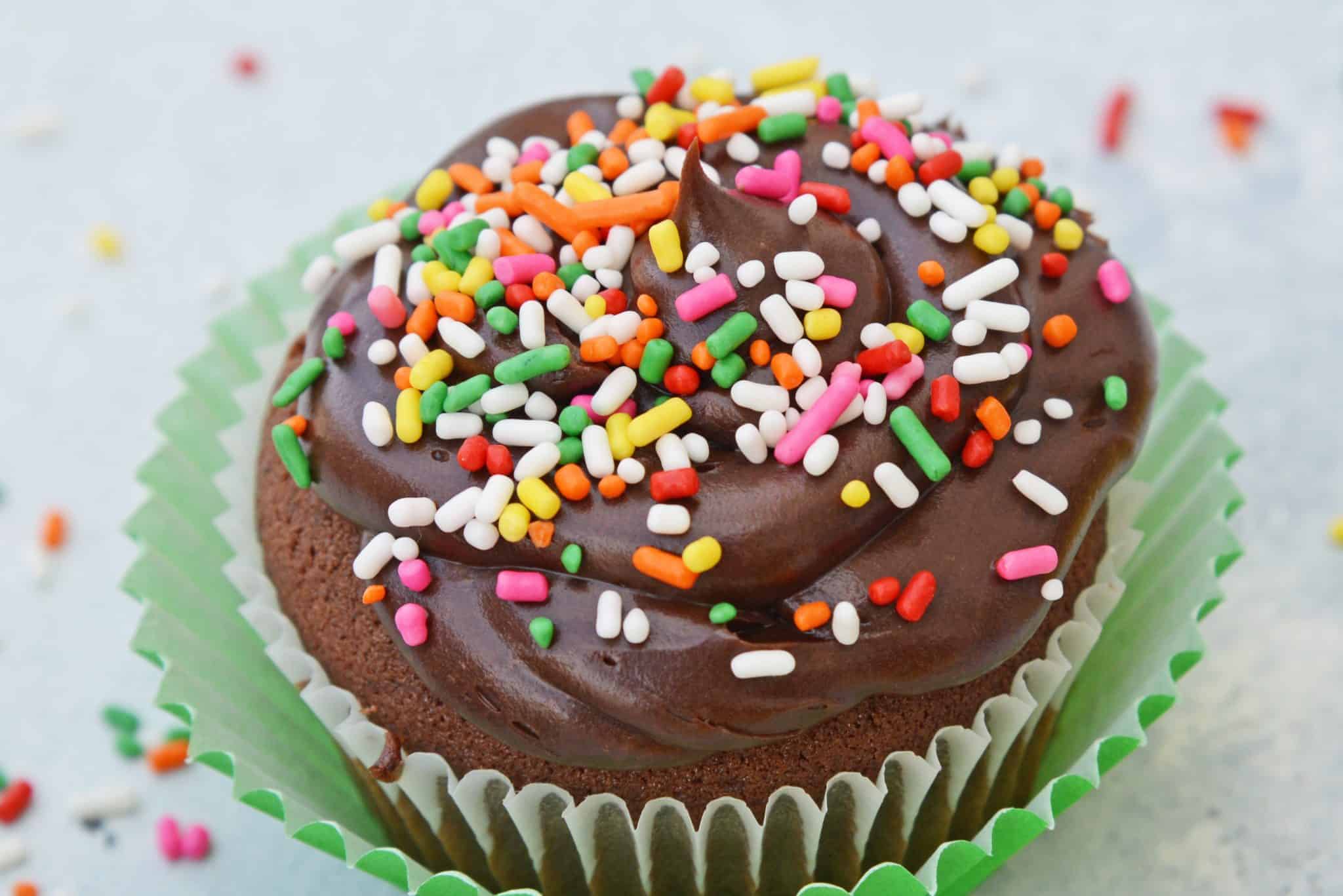 As long as the butter is soft enough, there is no need for a stand mixer, just a good, old fashioned spatula and arm strength. Talk about making these cupcakes from scratch easy!
The one step I don't skip is sifting the dry ingredients. This leads to baking powder and salt not being equally distributed throughout the batter and lumps of flour. No one wants that in their chocolate cupcakes!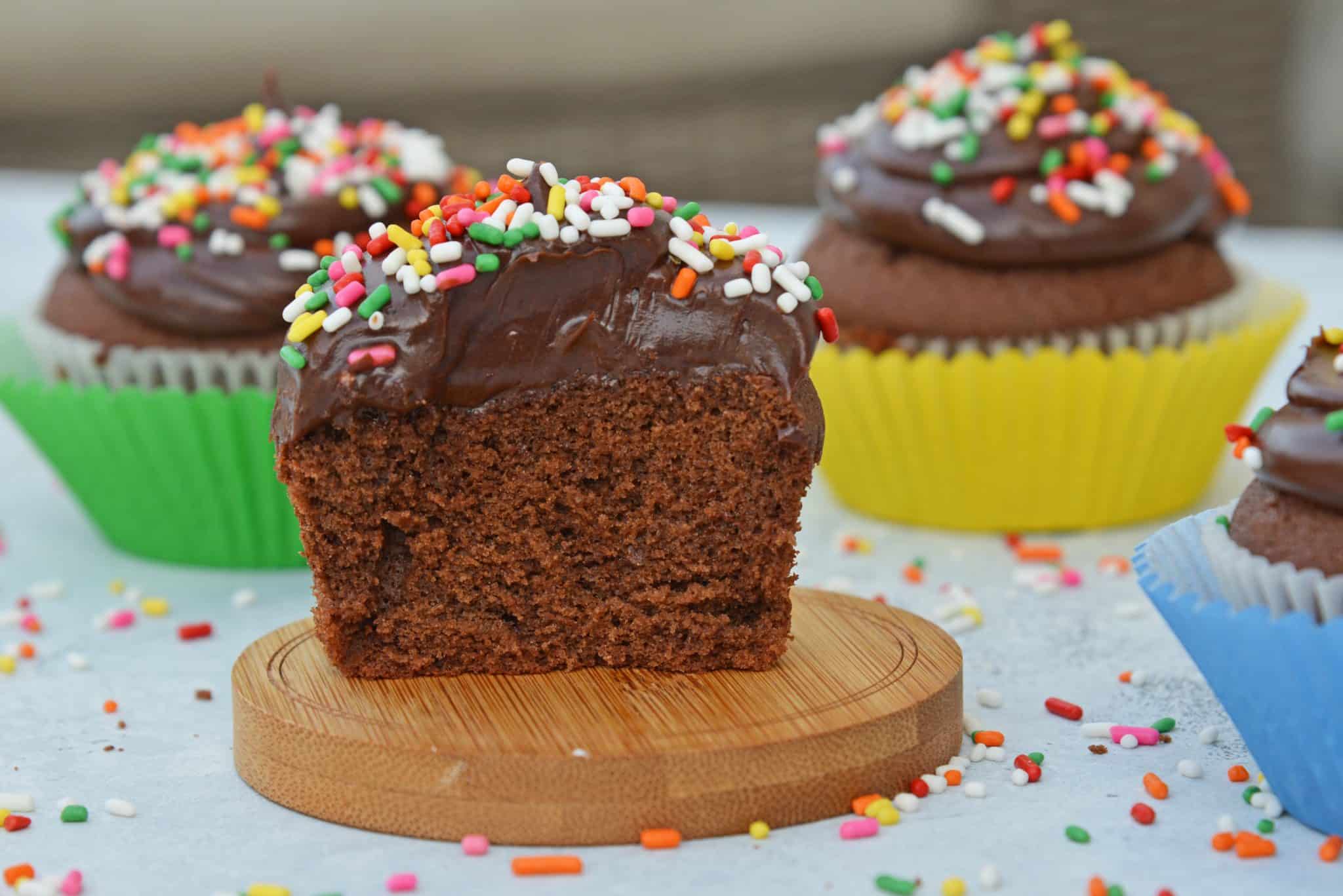 I tend to make these easy chocolate cupcakes when I have a random chocolate craving that just won't go away but Small Batch Chocolate Cupcakes are a great recipe to have on hand when you just need to prepare dessert for a handful of people.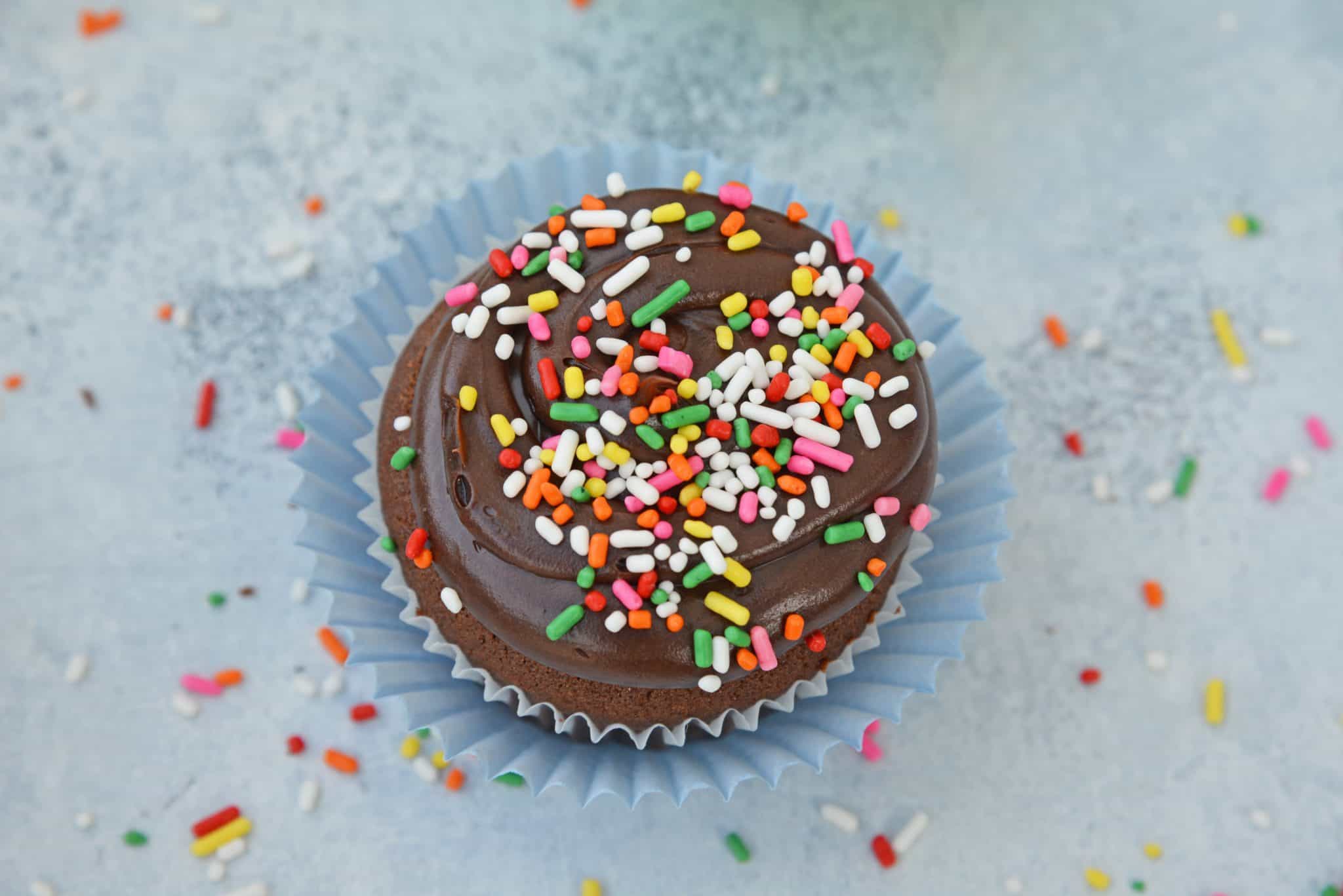 Now you have perfect homemade cupcakes and this is where I remind you that I am the worst cupcake decorator in the entire world. I buy frosting tips and watch the videos on Facebook with people decorating with ease and then mine look like a 2-year-old piped it out.
So, I compensate with sprinkles! Glorious, sprinkles! Or fun and festive icing like Oreo Frosting– to die for!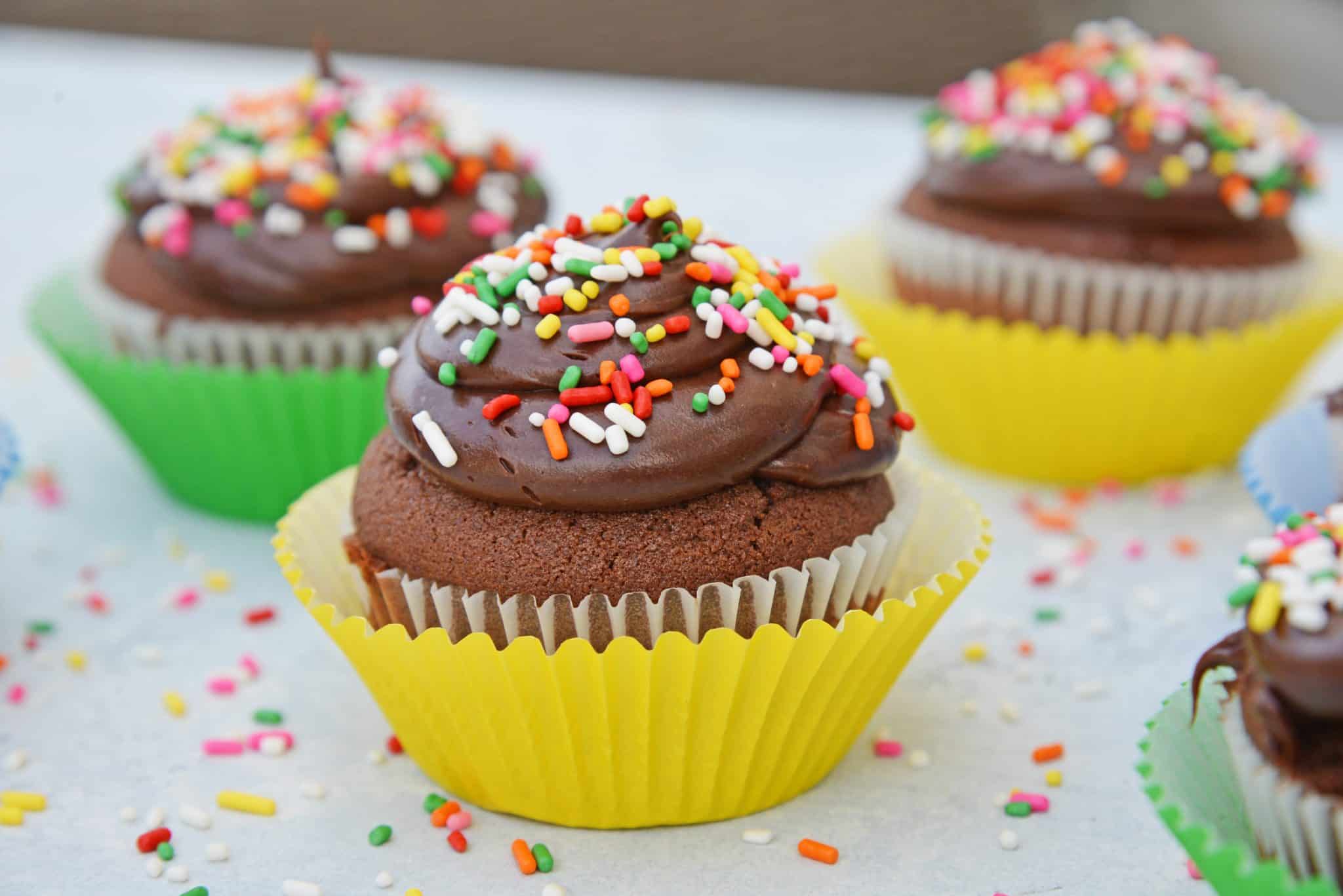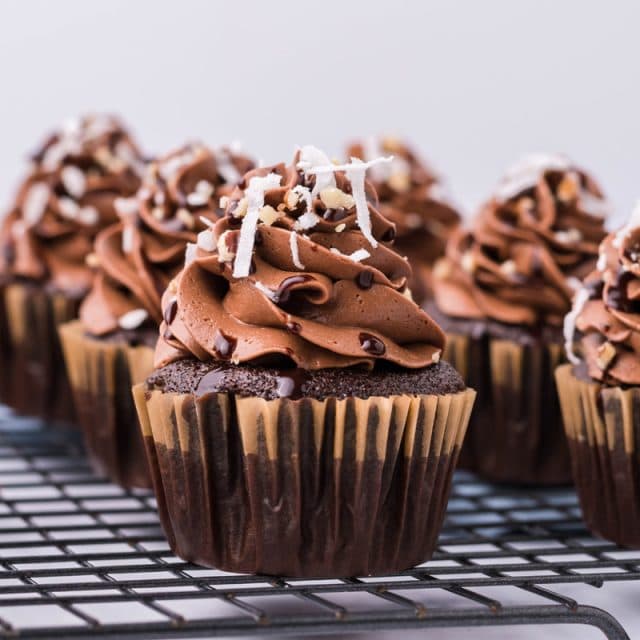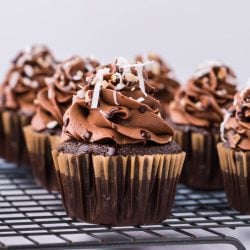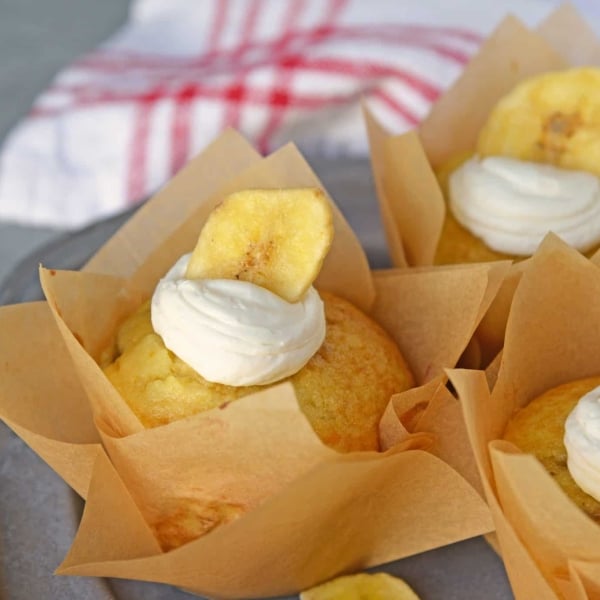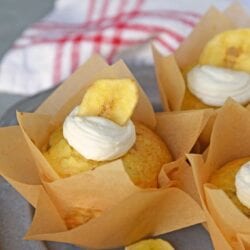 Banana Cupcakes
Five Ingredient Banana Cupcakes are a fabulous alternative to making banana bread with overly ripe bananas. This easy cupcake recipe will blow your mind with flavor and ease!

See The Recipe!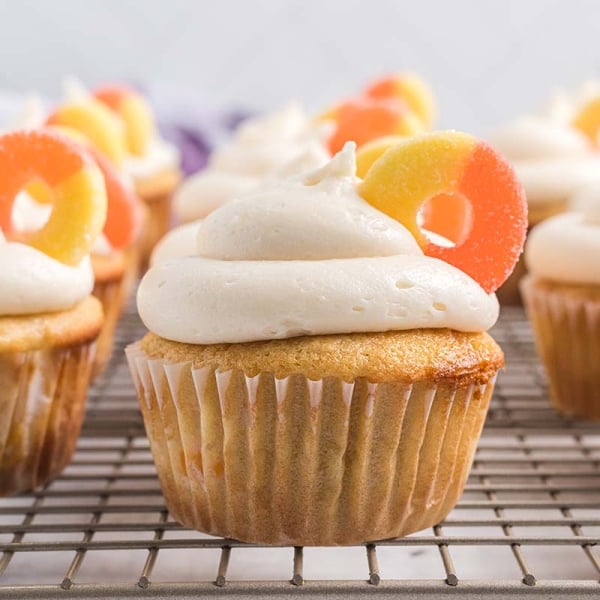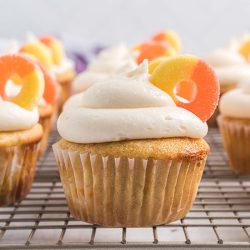 Peach Cupcake Recipe
Peach Cupcakes embody all that is summer. Sweet and juicy peaches make these light cupcakes with peach cream cheese frosting just perfect!
See The Recipe!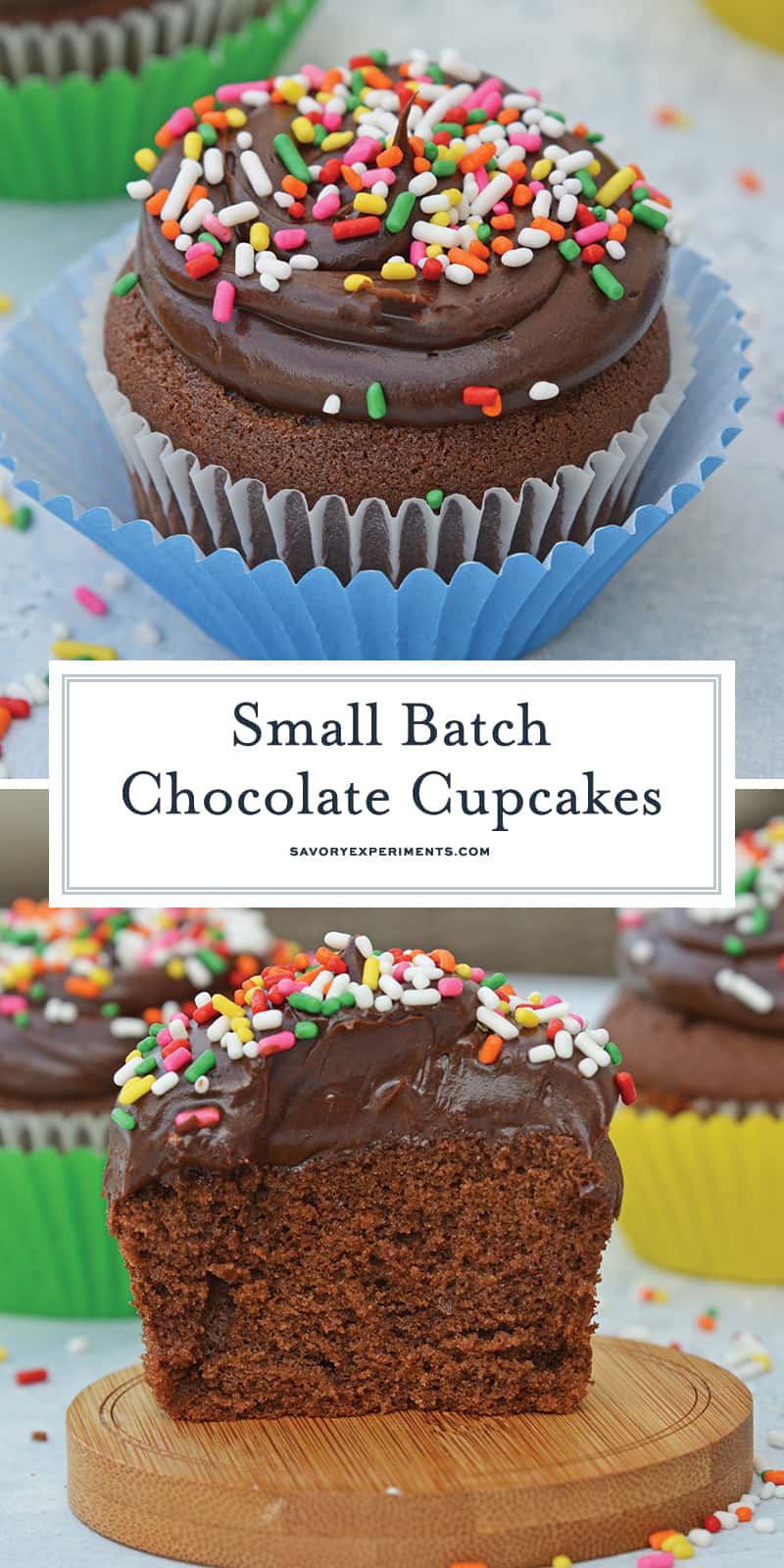 Also try our Small Batch Vanilla Cupcakes!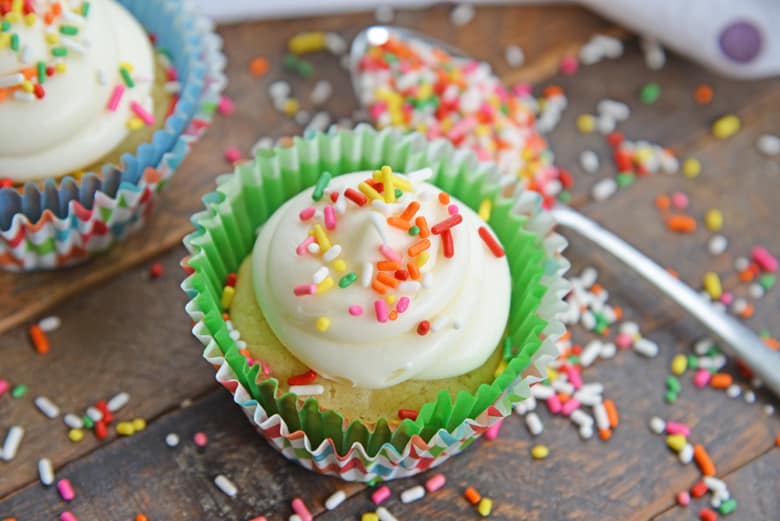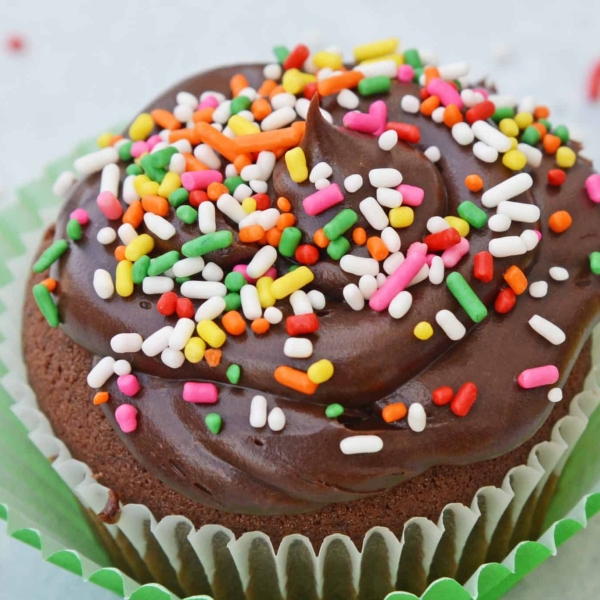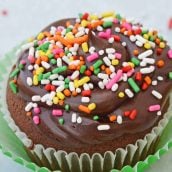 Small Batch Chocolate Cupcakes
Made using a few baking hacks, these Small Batch Chocolate Cupcakes are the perfect easy chocolate cupcakes for when you just NEED a cupcake but not an entire batch!
Instructions
Preheat oven to 375 degrees. Line muffin tin with 6 cupcake liners.

Heat milk in a microwave safe bowl for 30 seconds. Add chopped butter and stir. Allow to sit for 2-3 minutes so the butter further softens.

While milk and butter rests, sift together cocoa flour, baking powder and fine sea salt.Set aside.

Add sugar, vanilla and a lightly beaten egg to the milk mixture. Stir well, mixture will be lumpy.

Add dry ingredients and blend until you no longer see streaks of butter, about 50-ish strokes.

Equally divide cupcake batter into 6 muffin liners, filling about 3/4 of the way.

Bake for 15-17 minutes or until they pass the toothpick test. Remove and allow to cool fully.

When cool, frost and decorate as desired.

If you've tried this recipe, make sure to come back and let us know how it was!
Notes
Recipe adapted from Land o Lakes. Chocolate frosting below is suggested by Land O Lakes. *For frosting, blend together 4 tablespoons butter, softened with 1 cup powdered sugar and 1/4 teaspoon unsweetened cocoa. After well blended, add 1/2 ounce semi-sweet chocolate, melted and 2 tablespoons cream or whole milk until a spreadable consistency.
Nutrition
Calories:
318
kcal
,
Carbohydrates:
44
g
,
Protein:
3
g
,
Fat:
15
g
,
Saturated Fat:
7
g
,
Cholesterol:
48
mg
,
Sodium:
134
mg
,
Potassium:
195
mg
,
Fiber:
1
g
,
Sugar:
34
g
,
Vitamin A:
290
IU
,
Calcium:
46
mg
,
Iron:
1.5
mg
We love CHOCOLATE!!!!! And thus, we love celebrating National Chocolate Day! I'm part of a fun group of bloggers who celebrate our favorite food holidays by making some pretty delicious and inventive recipes. Here are the recipes we've come up and also some other fabulous chocolo-holic recipes.
And even more chocolate recipes!