Sunshine cake, sometimes called Pig Pickin Cake, is a moist yellow cake flavored with vibrant oranges and topped with a creamy pineapple-infused topping. It's an absolutely amazing dessert that is always a crowd pleaser.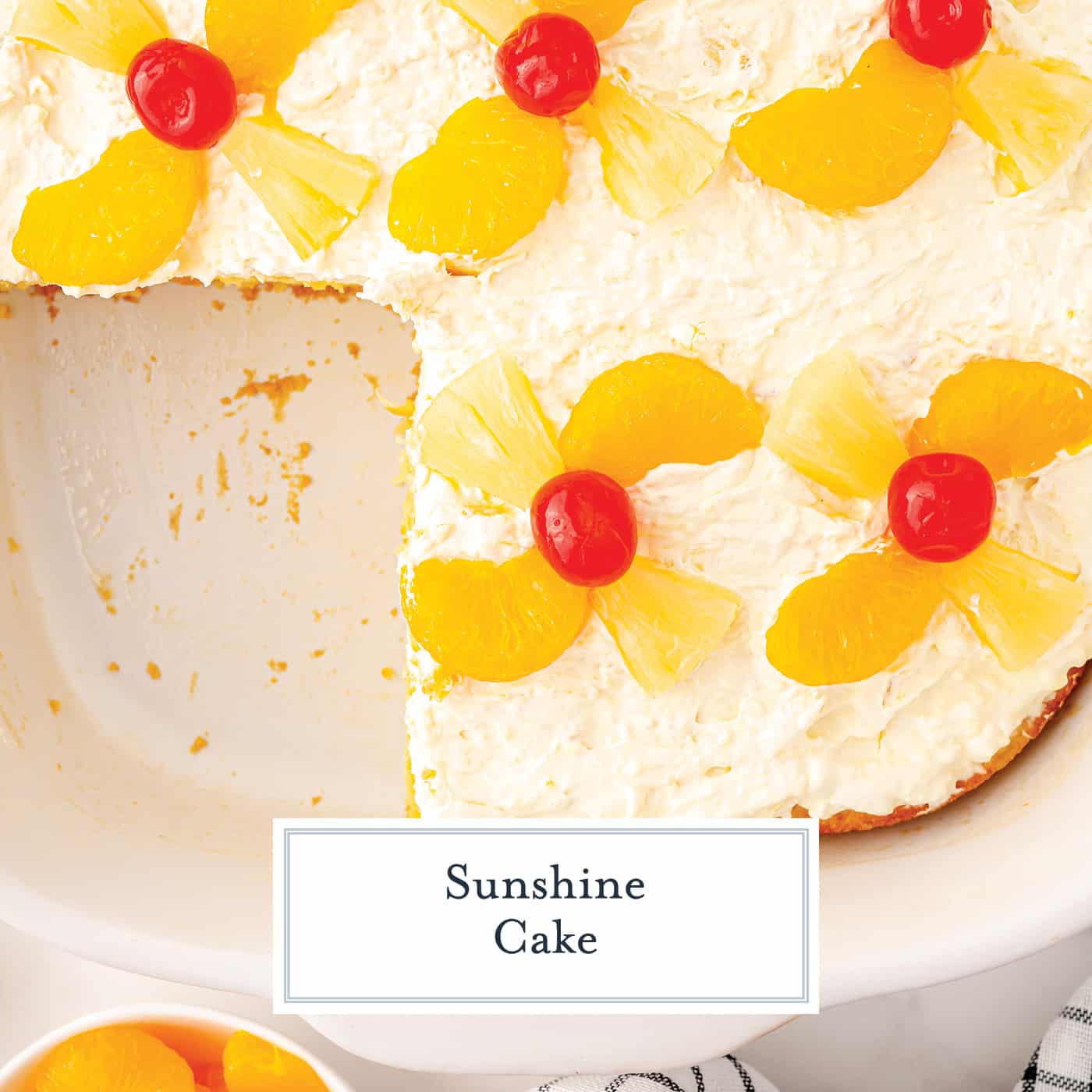 This easy recipe uses a boxed cake mix to cut down on prep time and a vanilla pudding mix to transform whipped topping into a decadent frosting. The juice from the oranges helps keep the cake moist and imparts bright citrus flavor that pairs perfectly with the pineapple frosting.
If you're looking for the perfect dessert to please nearly everyone's palate, try baking this sweet and citrusy sunshine cake.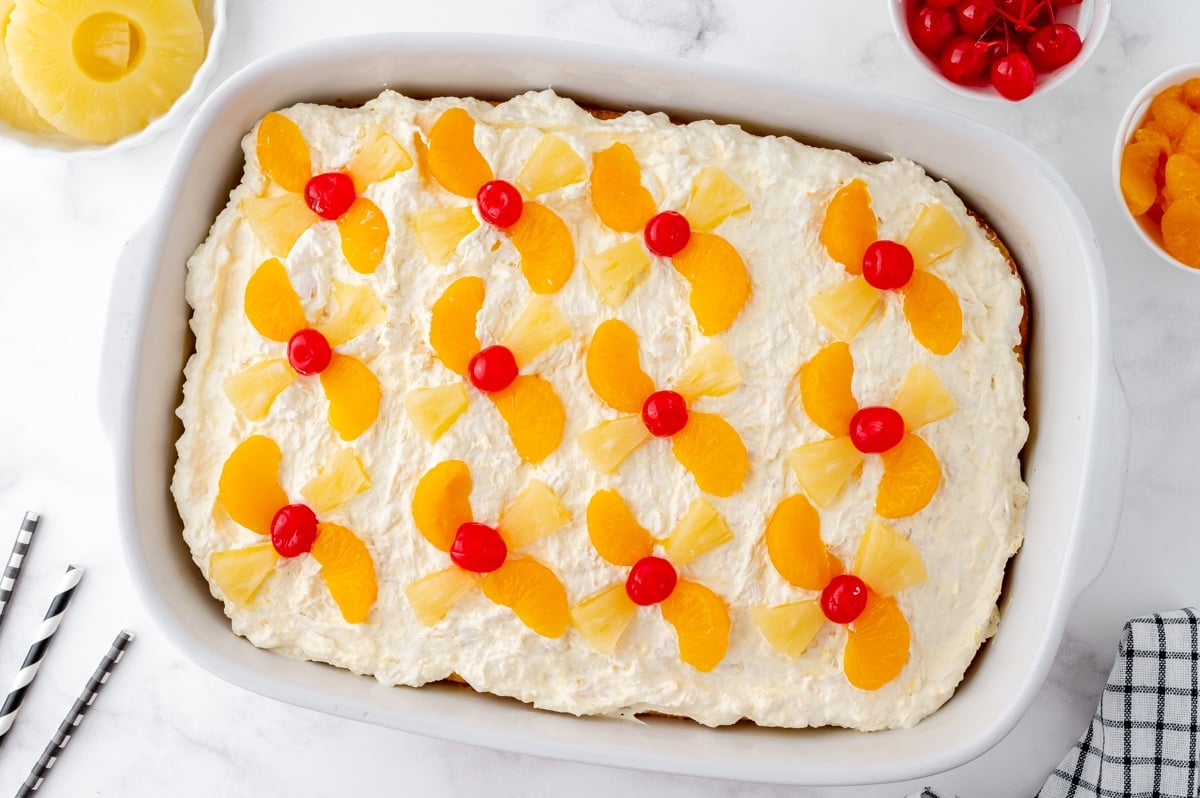 Why is it Called Pig Pickin Cake?
This pig pickin' cake recipe hails from the American South. Pig pickin cake got its unique name because it's a popular follow-up to a long afternoon or evening of eating juicy, tender meat (and other rich sides) at pig roasts.
While this recipe for the classic southern dessert is in sheet cake form, you can also do tiered layers — just use round cake pans.
Why You'll Love Sunshine Cake
If you're a fan of easy dessert recipes, you're going to adore this simple but decadent cake.
Easy – Simple ingredients, and a boxed cake mix, make this cake a cinch to whip up quickly.
Delicious – Tropical pineapple and mandarin oranges give this sweet cake its unique flavor that pairs beautifully with the dreamy icing.
Versatile – This is the perfect cake for nearly any event, from casual cookouts and book club meetings to special occasions like baby showers, family reunions, or birthday parties.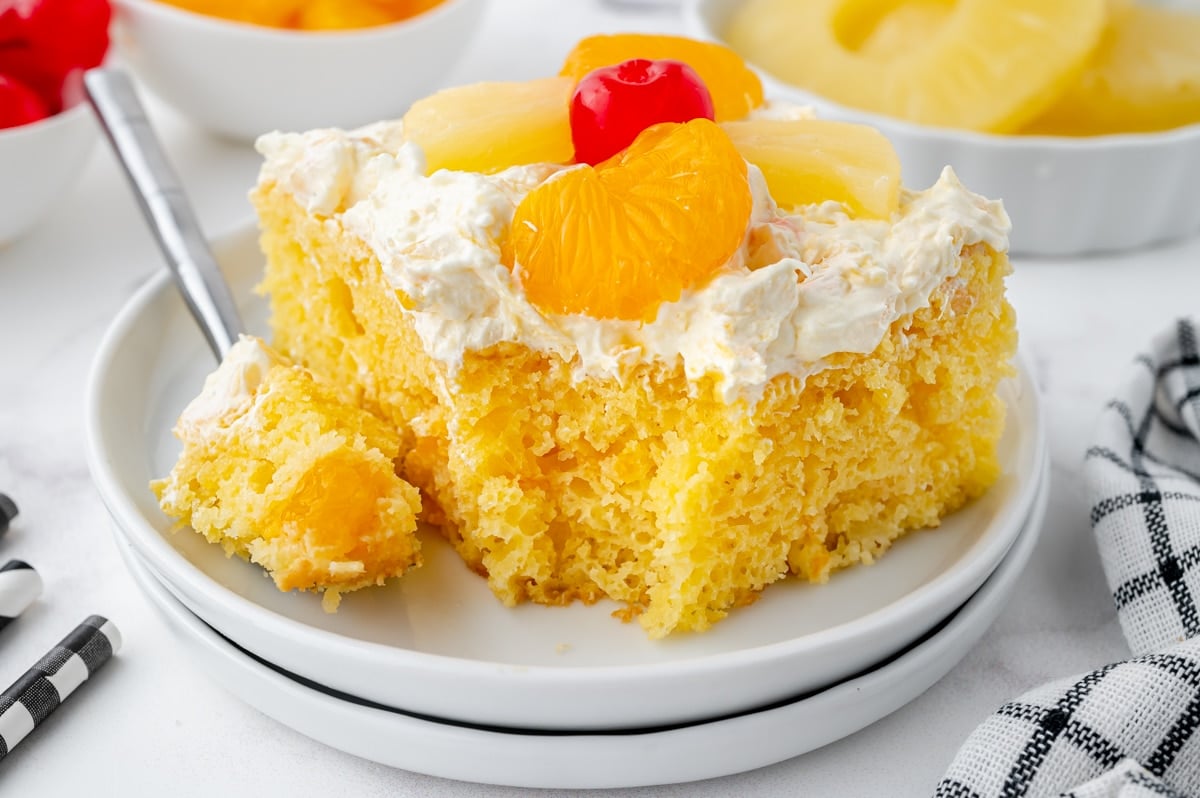 Ingredients
These basic ingredients are all easily accessible at your local grocery store if you don't already have them on hand.
Cake
Yellow cake mix: Using a box of cake mix cuts down on prep time.
Mandarin oranges with juice: The fruit adds bright flavor while the juice contributes to its moist crumb.
Eggs: The eggs help to give the cake its richness.
Vegetable oil: Oil helps to keep the cake moist.
Vanilla extract: Vanilla adds warmth and sweetness.
Coarse kosher salt: Salt helps bring out the other ingredients' flavors.
Frosting
Frozen whipped topping (like Cool Whip): This acts as the base of the frosting.
Crushed pineapple: Pineapple adds sweetness and tanginess.
Instant pudding mix (vanilla): Dry pudding mix helps to make the frosting creamy.
Vanilla extract: Vanilla enhances the flavors of the rest of the ingredients and balances the frosting.
Garnish
Maraschino cherries: These brightly-colored cherries add a burst of flavor to the cake.
Pineapple slices: Pineapple adds a pop of color and tropical flavor.
Mandarin oranges: Oranges add sweetness and a touch of tartness.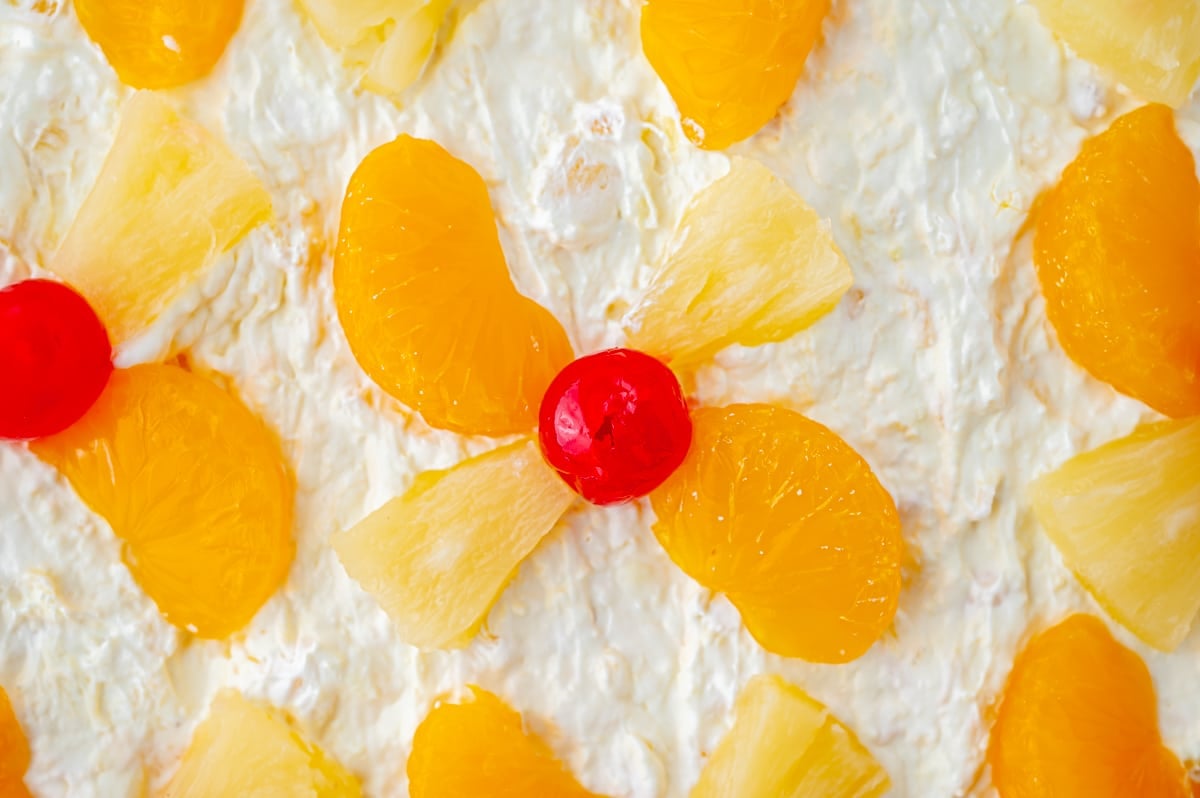 How To Make Sunshine Cake
This moist, tropically flavored cake is incredibly easy to make.
Make Cake Batter. Combine the cake mix, mandarin orange segments with juice, eggs, oil, vanilla extract, and salt in a large bowl of a stand mixer (or use an electric mixer).Mix the cake ingredients until completely combined. Transfer the cake batter to the prepared pan sprayed with cooking spray.
Bake. Place the cake in the preheated oven. When the cake passes the toothpick test, and is a light golden brown, remove it from the oven.
Cool. Let the cake cool to room temperature on a wire rack.
Make Topping. With a rubber spatula, mix together whipped topping, crushed pineapple, pudding mix, and vanilla extract.
Frost. Using an offset spatula, spread the frosting over the cooled cake.
Decorate. Garnish the cake using oranges, cherries, and grapes, if desired.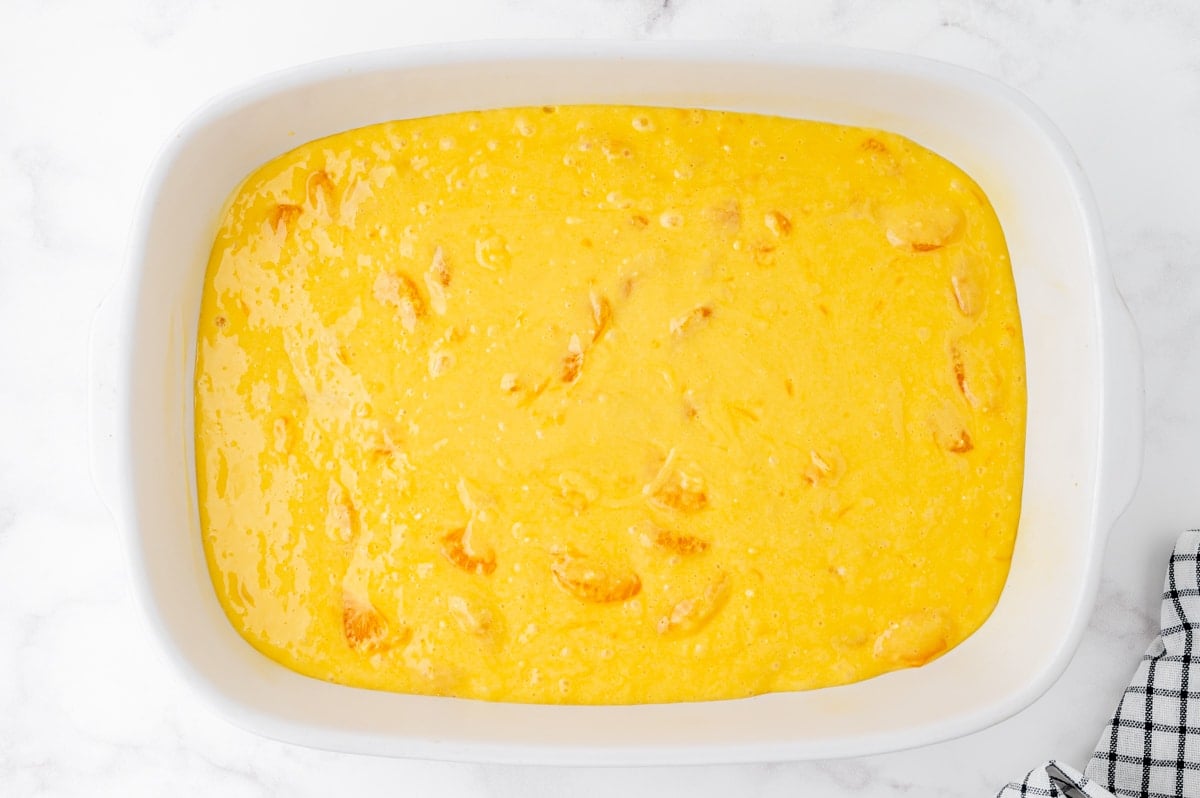 What to Serve with Sunshine Cake
Add an extra dollop or two of whipped cream or serve this delicious cake along with a scoop of ice cream. You can also serve it alongside fruit salad.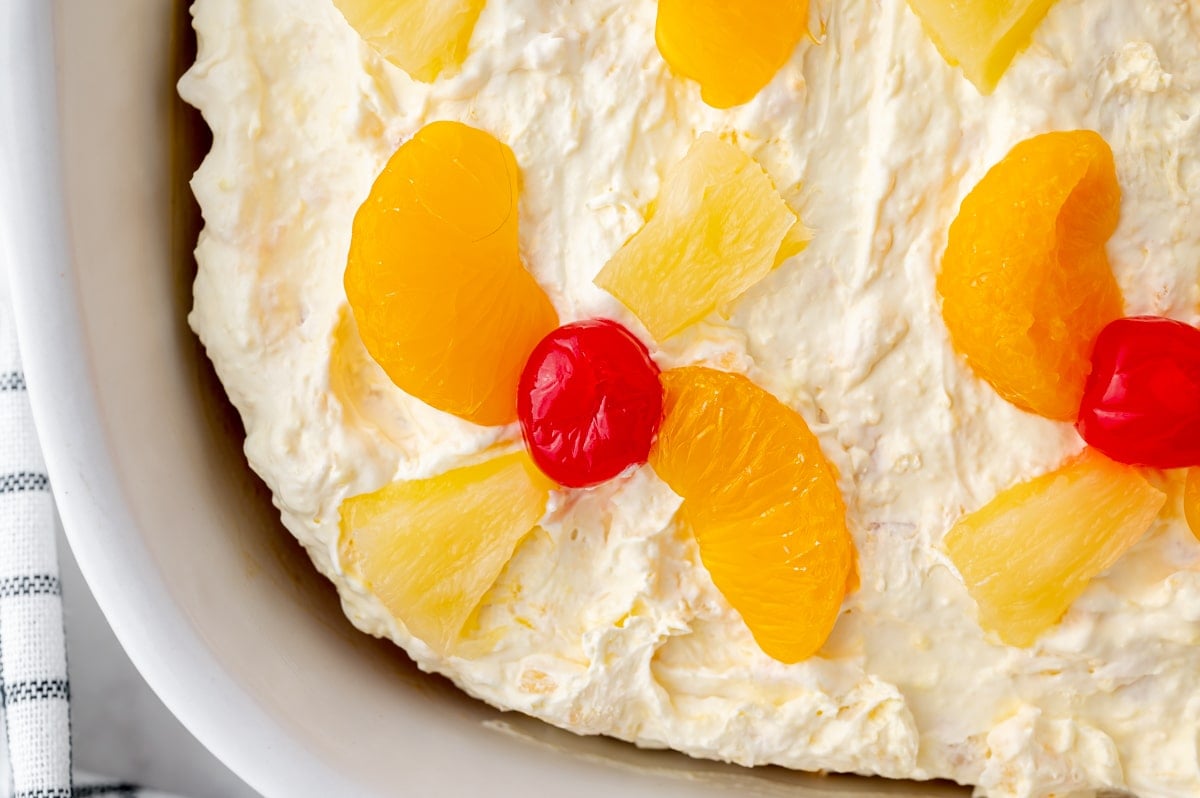 Variations
You can add your signature twist to this cake in a few ways.
Fruit: Add or substitute your own favorite fruits. Or try adding orange zest or lemon zest for more bright flavor.
Extract: Try replacing some or all of the vanilla with almond extract.
Nuts: Sprinkle crushed walnuts or pecans on top of the cake.
Cake: Try making your own recipe from scratch instead of a boxed mix. Or use a different variety, like an angel food cake or a white cake mix.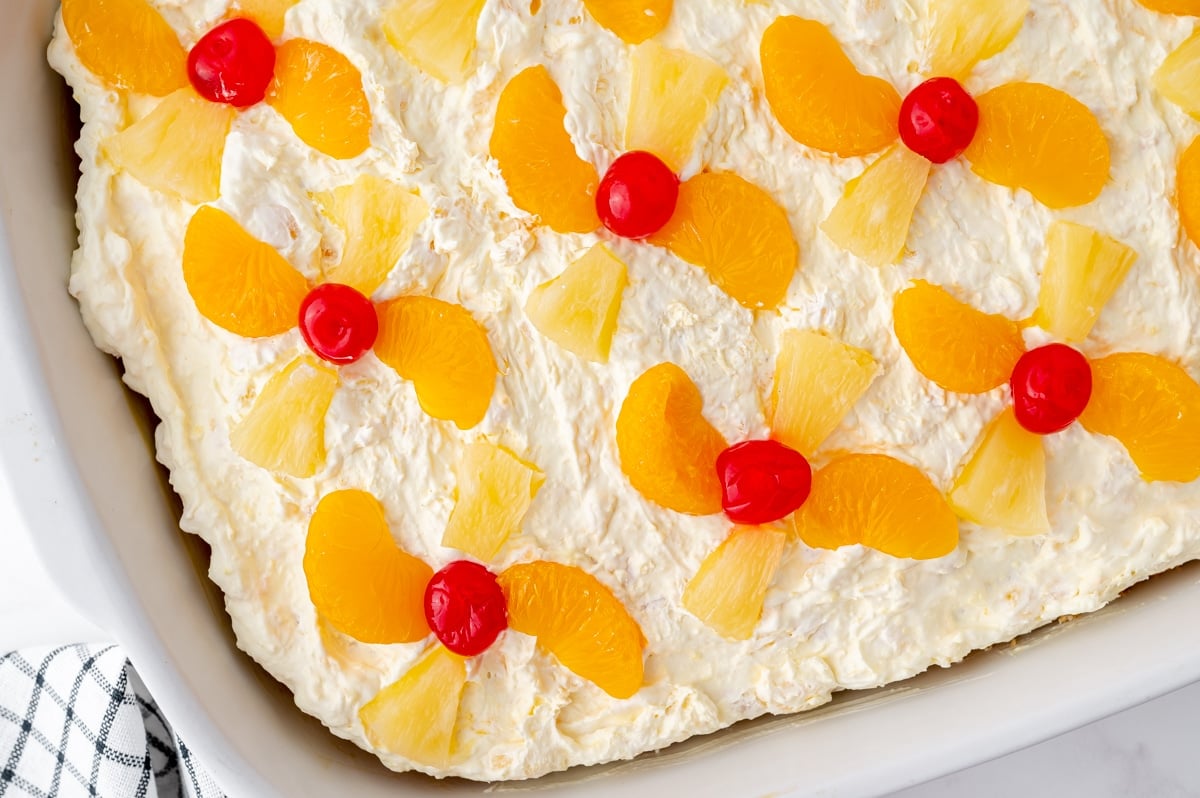 Storage
Since it has whipped topping, be sure to store the cake in the fridge or freezer.
Make ahead: Make the cake ahead of time and frost it when you are ready to serve.
Refrigerator: Store in the refrigerator for 3-4 days in an airtight container. Or, wrap slices tightly with plastic wrap or aluminum foil.
Freezer: Freeze for up to 3 months in a freezer-safe container.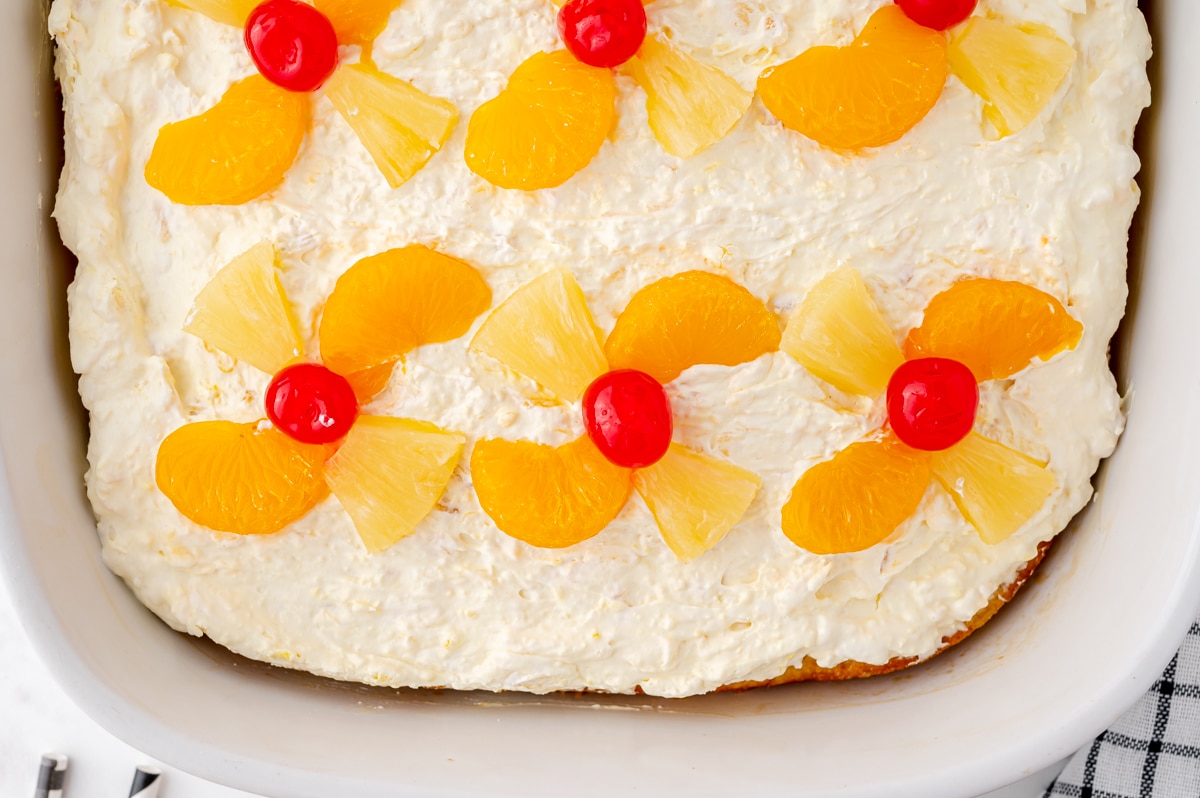 Common Questions About Sunshine Cake
What is sunshine cake?
Sunshine cake is a moist yellow cake infused with flavors of citrus fruits. It has a light and airy whipped topping.
What is sunshine cake made of?
This moist dessert combines yellow cake and mandarin oranges with a pineapple whipped topping. It's garnished with bright red maraschino cherries.
How long does it take to make sunshine cake?
This recipe takes approximately 40 minutes to prepare including both prep time and bake time.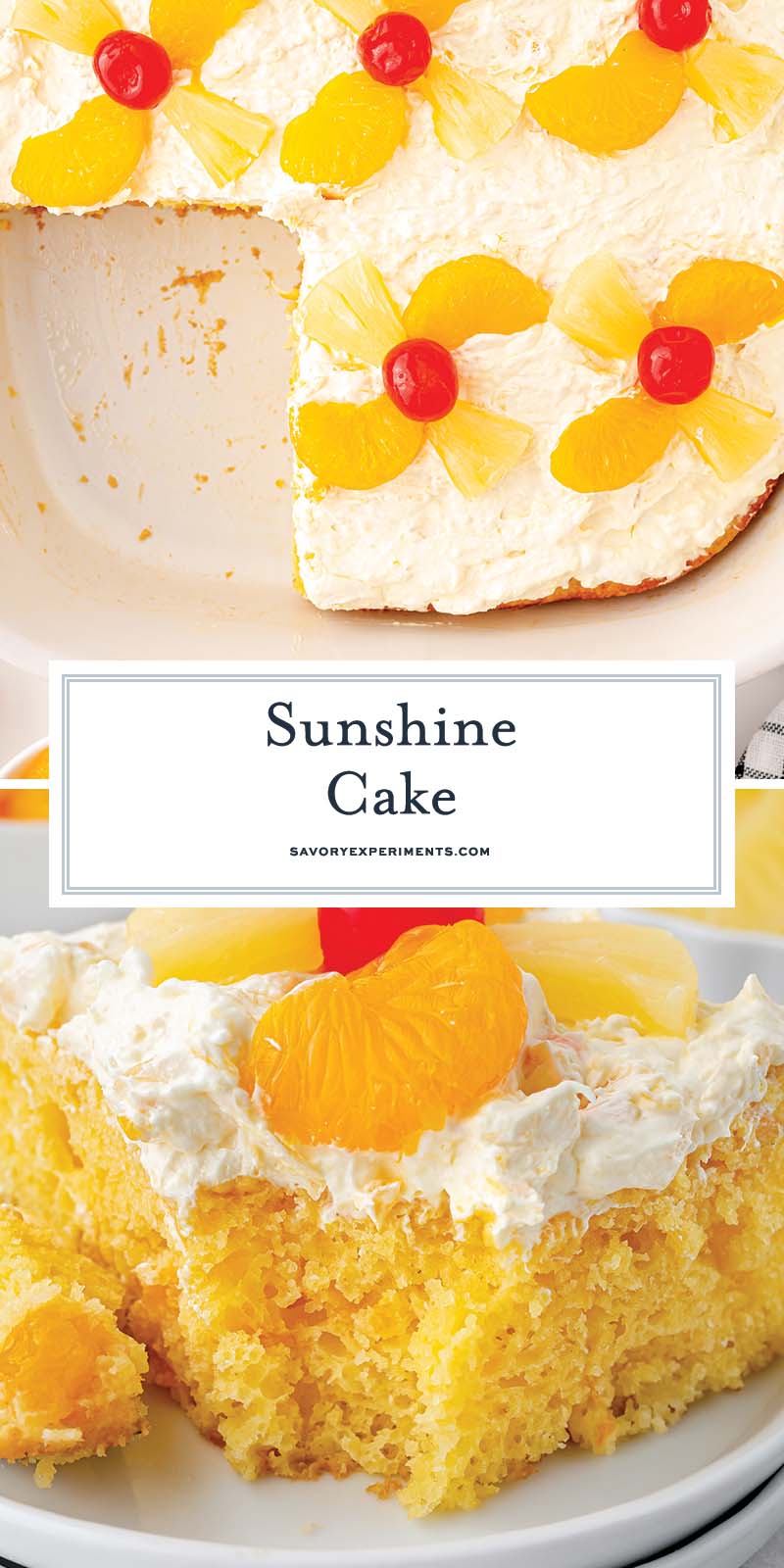 More Easy Cakes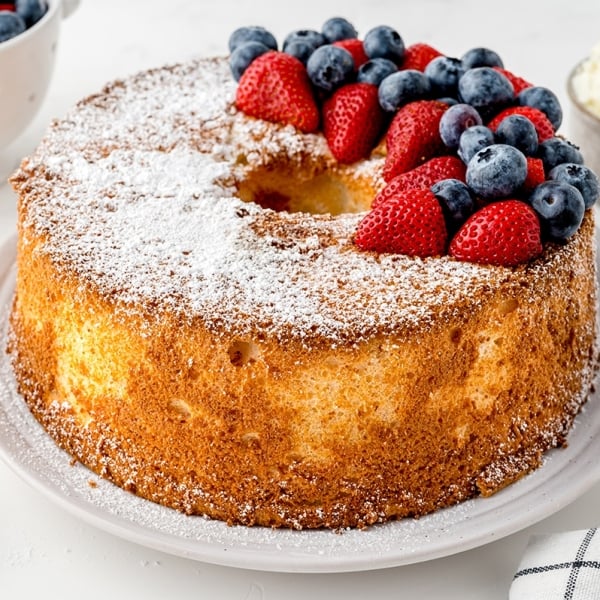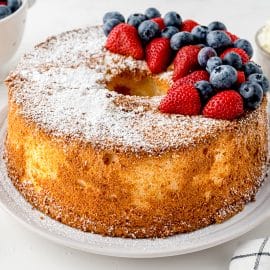 Angel Food Cake
With a light and airy texture, this classic Angel Food Cake recipe is perfect for any occasion. Top with fresh fruit and whipped cream!
See The Recipe!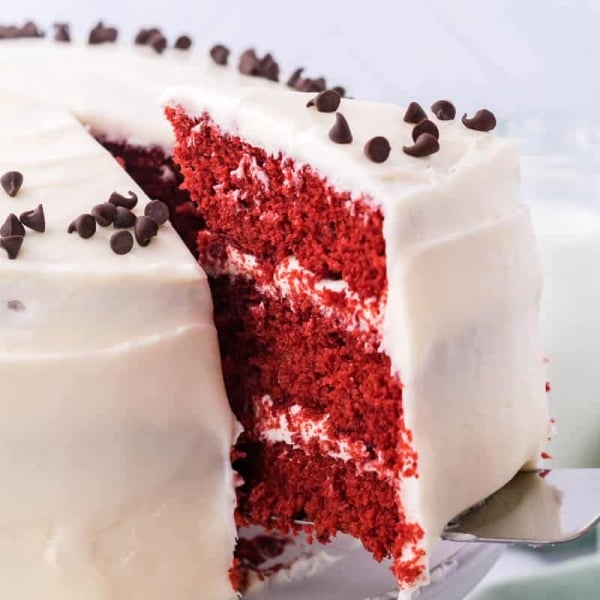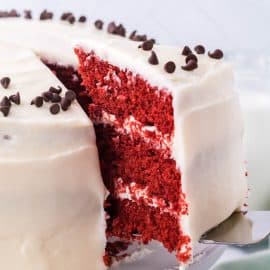 Red Velvet Cake
If you're looking to impress guests with a dessert that is equally as delicious as it is pretty, this red velvet cake is for you.
See The Recipe!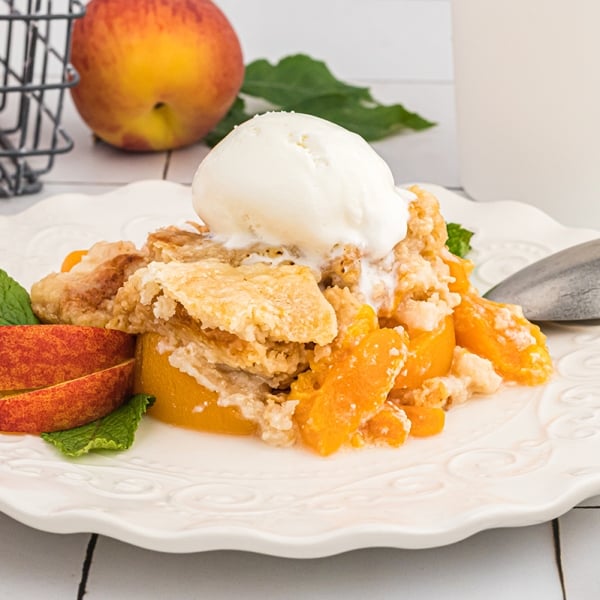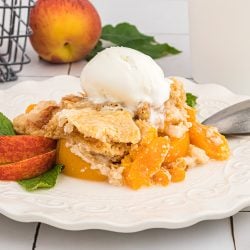 Peach Dump Cake
Quick and easy, this peach dump cake recipe uses only 4 ingredients and is ready in 40 minutes using zero mixing bowls.
See The Recipe!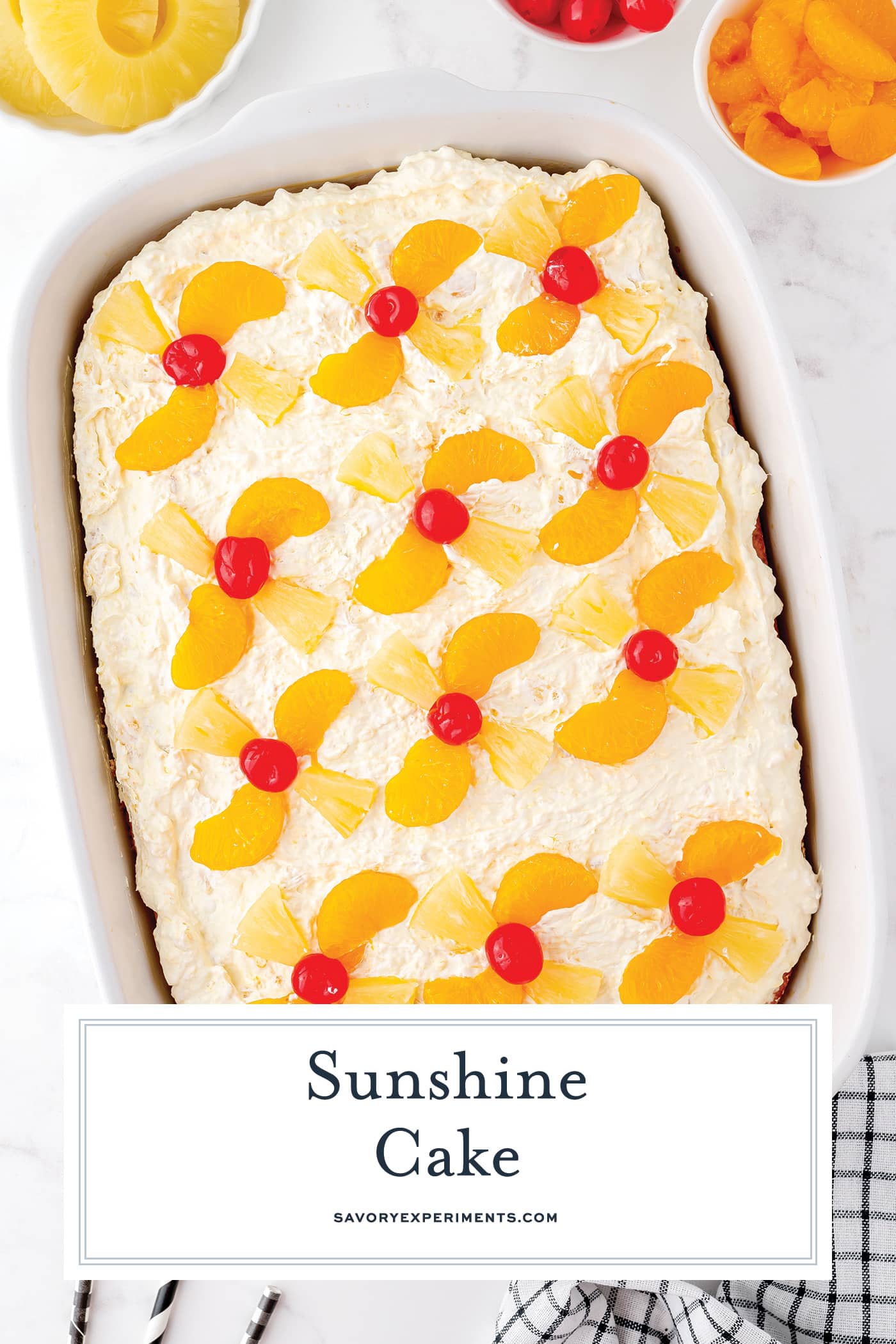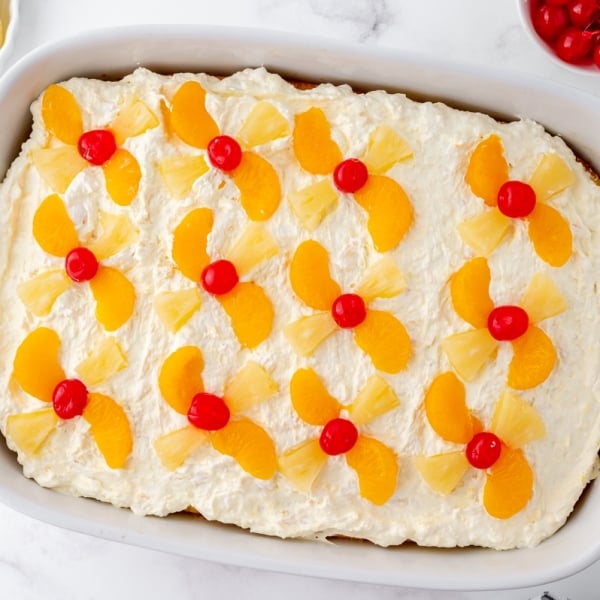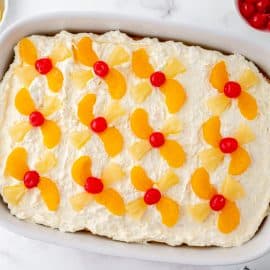 Sunshine Cake
This EASY Sunshine Cake recipe is a moist yellow cake flavored with vibrant oranges and topped with a creamy pineapple-infused topping!
Ingredients
Frosting:
16

ounces

frozen whipped topping thawed (like cool whip)

1 15

ounce

can crushed pineapple

, drained

1 3.5

ounce

package instant vanilla pudding mix

½

teaspoon

vanilla extract
Garnish:
Pineapple Slices

Mandarin oranges
Instructions
Preheat the oven to 350°F. Coat a 9×13 baking dish with cooking spray.

In a large mixing bowl, stir together the cake mix, oranges with juice, eggs, oil, vanilla extract and salt.

Pour the batter into the prepared pan.

Bake for 20-25 minutes or until the cake passes the toothpick test. Remove and cool completely on a wire rack.

When ready to frost, fold together the whipped topping, crushed pineapple, pudding mix and vanilla extract.

Top and garnish with pineapple, cherries and oranges, all optional.

If you've tried this recipe, come back and let us know how it was in the comments or star ratings!
Nutrition
Calories:
238
kcal
,
Carbohydrates:
39
g
,
Protein:
3
g
,
Fat:
8
g
,
Saturated Fat:
4
g
,
Polyunsaturated Fat:
2
g
,
Monounsaturated Fat:
1
g
,
Trans Fat:
0.1
g
,
Cholesterol:
37
mg
,
Sodium:
317
mg
,
Potassium:
112
mg
,
Fiber:
1
g
,
Sugar:
27
g
,
Vitamin A:
202
IU
,
Vitamin C:
7
mg
,
Calcium:
85
mg
,
Iron:
1
mg