Boxed cake mix is easy to buy, but also super easy to make at home. Use it in a pinch when a recipes calls for cake mix, when you need to bake emergency cupcakes (totally a thing) or give as a homemade DIY cake mix gift.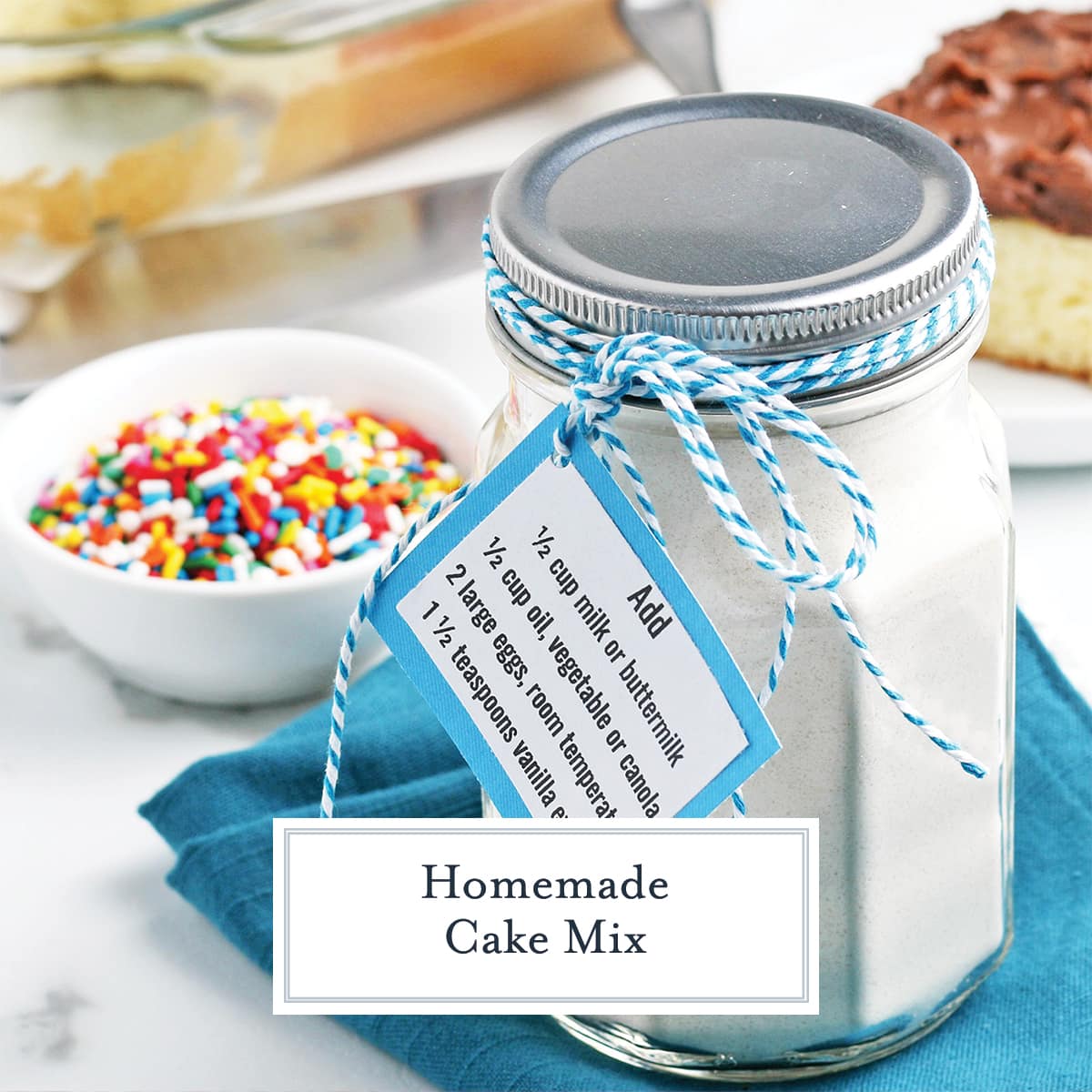 How to Make Homemade Cake Mix
It is simple! Combine these pantry staples and you'll have cake mix. This recipe makes the basic mix that you would find in a 15.25 ounce box. If you pour out a box mix, it will likely look closer to 3 cups, but since it is measured using the metric system, the powdery mixture is fluffed up, pack it down and it will be closer to 2 cups, same as this recipe.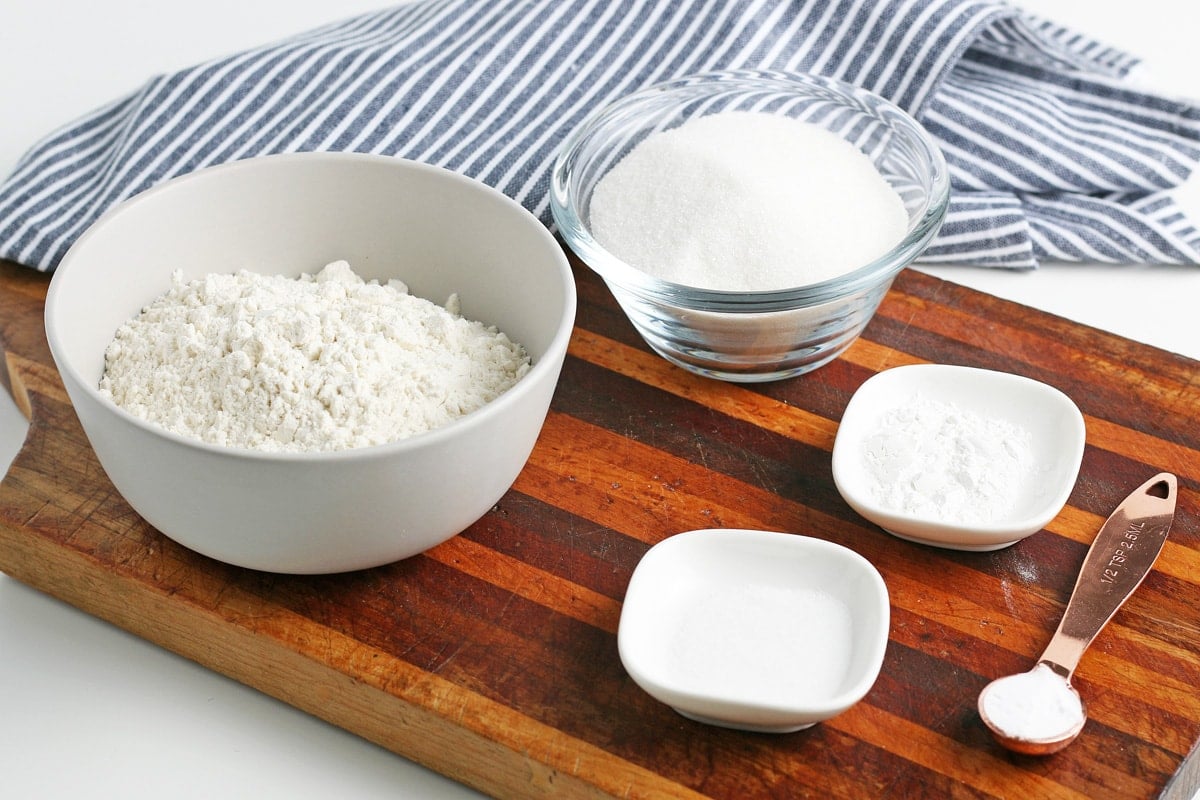 Flour
Sugar
Baking Powder
Baking Soda
Fine Sea Salt
You can simply whisk it together or if you want the super fine texture you'd get from store bought mix, throw it into a food processor or sift it two times.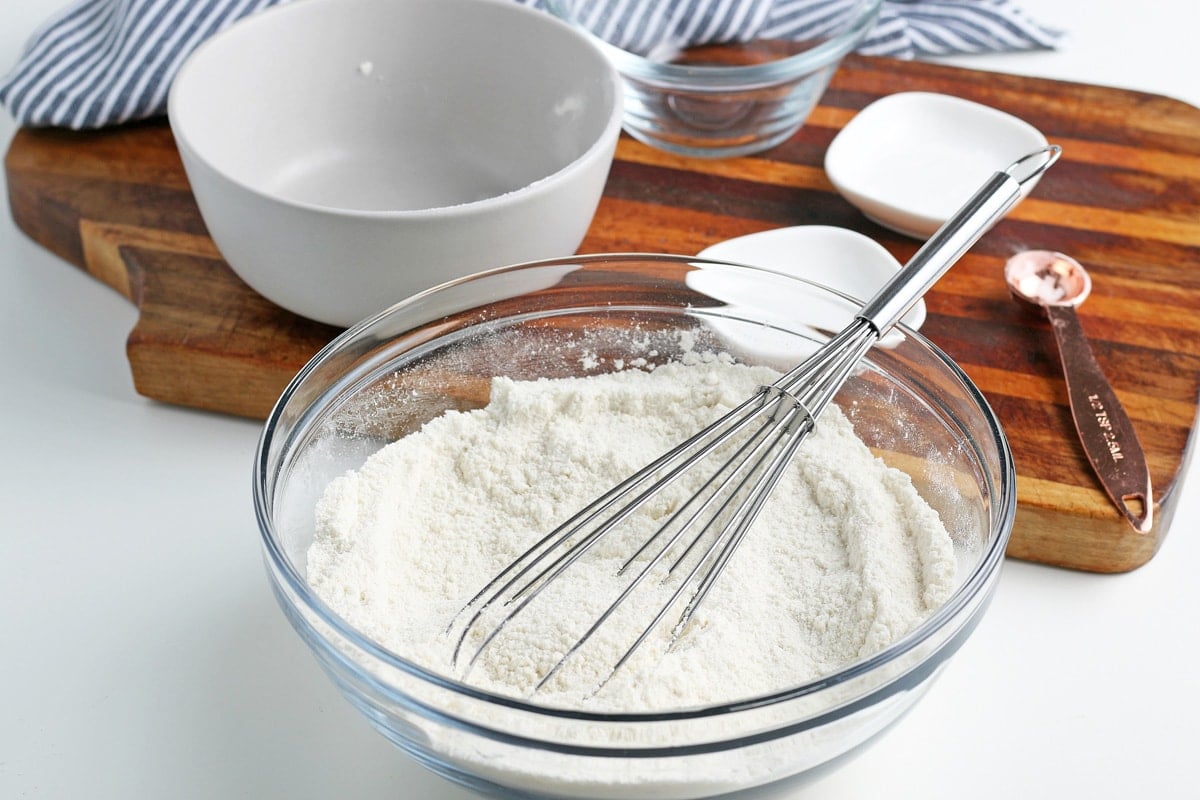 If you use a food processor, word to the wise, allow it to sit for a few minutes before opening the lid. Otherwise you'll have a cake mix bomb and you'll be covered in homemade mix.
How to Make a Cake
Then if you want to make a cake, or cupcakes, you only need another handful of kitchen items.
Milk or buttermilk– whole milk works best, butter adds extra moisture.
Vegetable oil– any neutral oil works.
Eggs – for yellow cake, use 2 whole eggs, for white cake, use 4 egg whites.
Flavored Extract– vanilla is always the most popular, but almond, lemon peppermint, butter, coffee or any other flavoring works too! For a white cake, use any clear extract.
Combine all wet and dry ingredients, then decide if you want to make a cake or cupcakes. This recipe makes the equivalent of one 15 ounce box cake mix.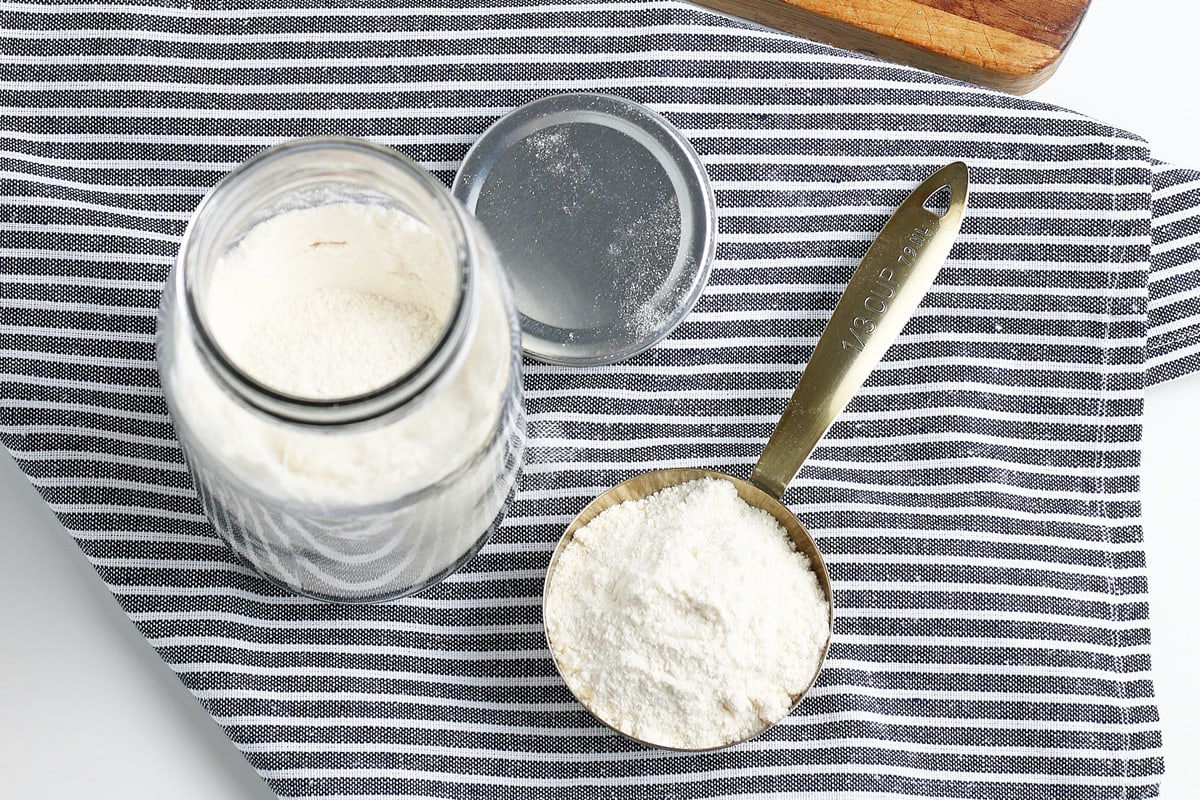 For a cake, use a 9×13 cake pan or two 8 or 9 inch circular pans. Bake at 350°F for 20-25 minutes or until it passes the toothpick test.
For cupcakes, you can make 18 larger cupcakes or 24 smaller. Use cupcake liners and then bake at 350 degrees for 18-20 minutes or until they pass the toothpick test.
White Cake vs Yellow Cake
The ingredients in the mix are the same. The difference is whether you use egg yolks or pure vanilla extract versus clear vanilla flavoring.
White cake mix is best for colored cakes that need food coloring because the yellow in yolks can throw off colors.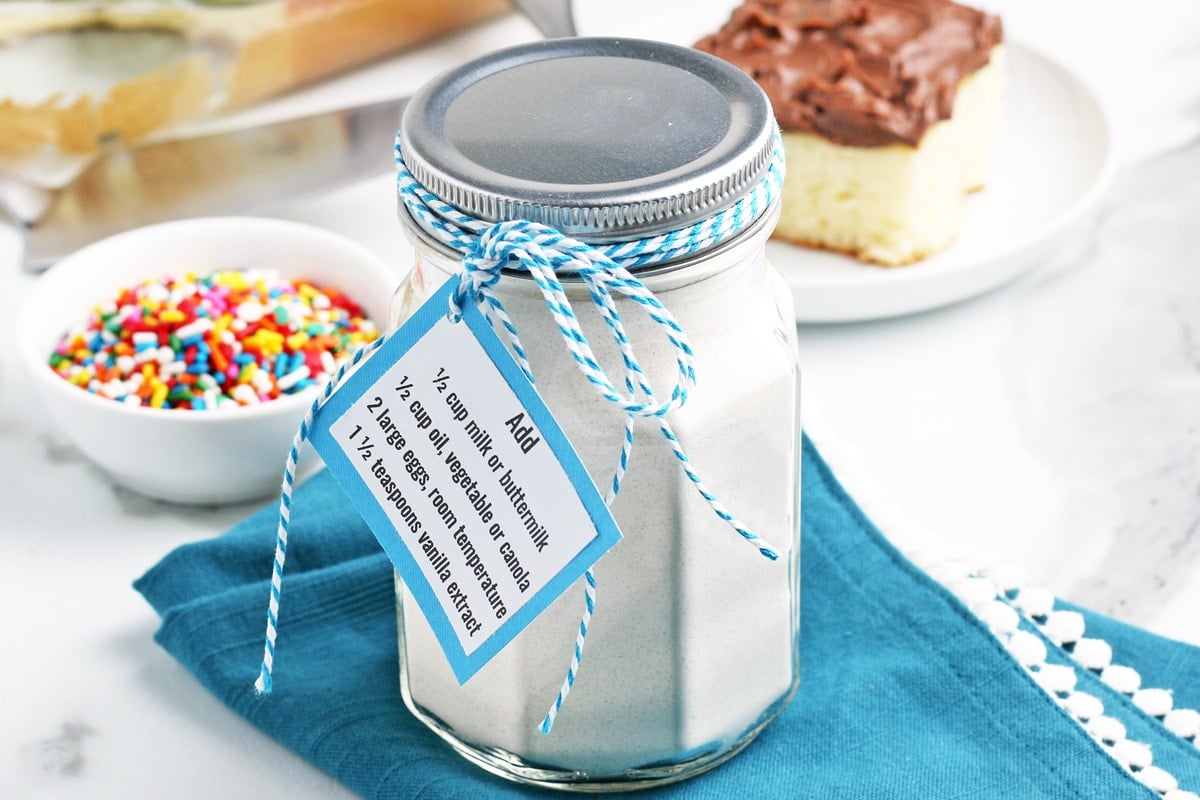 However, yolks add moisture and richness, so if you are just baking a cake, yellow is often preferred.
White– Egg whites only and clear flavoring/extract.
Yellow– Whole eggs and any extract/flavoring you want.
Variations
As with any boxed cake mix, there are many ways to put your stamp on it.
Chocolate– Make it chocolate by adding 1/2 cup unsweetened cocoa powder.
Chips– add 1/2 cup chocolate, butterscotch or peanut butter chips to the batter.
Use Flavors– Vanilla is so… vanilla. Shop the extract section and find some flavors!
Coffee – add 1 teaspoon instant espresso powder.
Poke It- Make lots of holes and smother it with simple syrup or warm pudding.
Frosting– Buttercream, cream cheese or even a whipped cream frosting.
Check out all of our boxed cake mix hacks. Remember, cake mix can be used for so much more than just cake. Check out Chocolate Dunkaroo Dip, Funfetti Cake Batter Dip or even Cake Mix Cookies.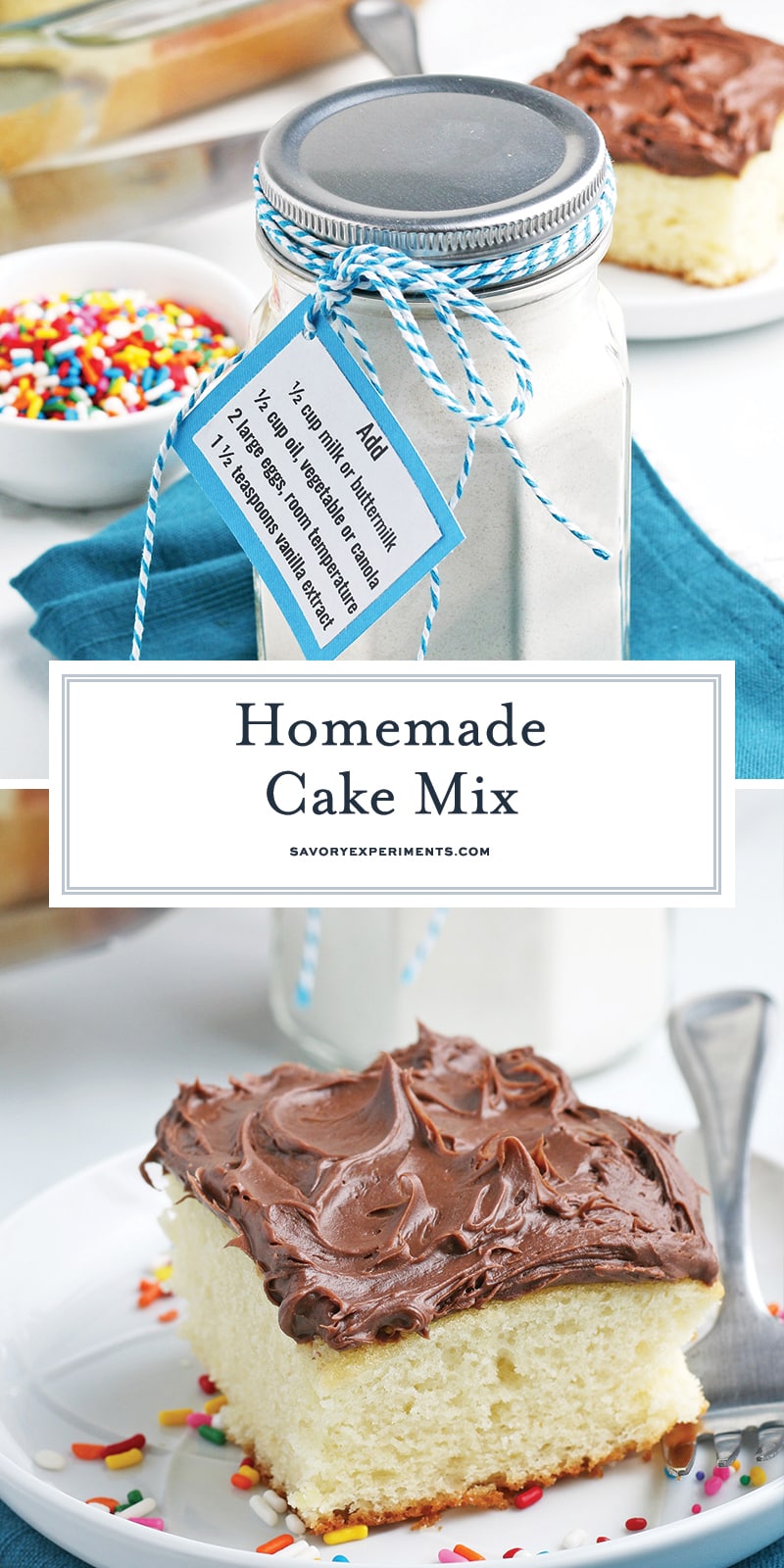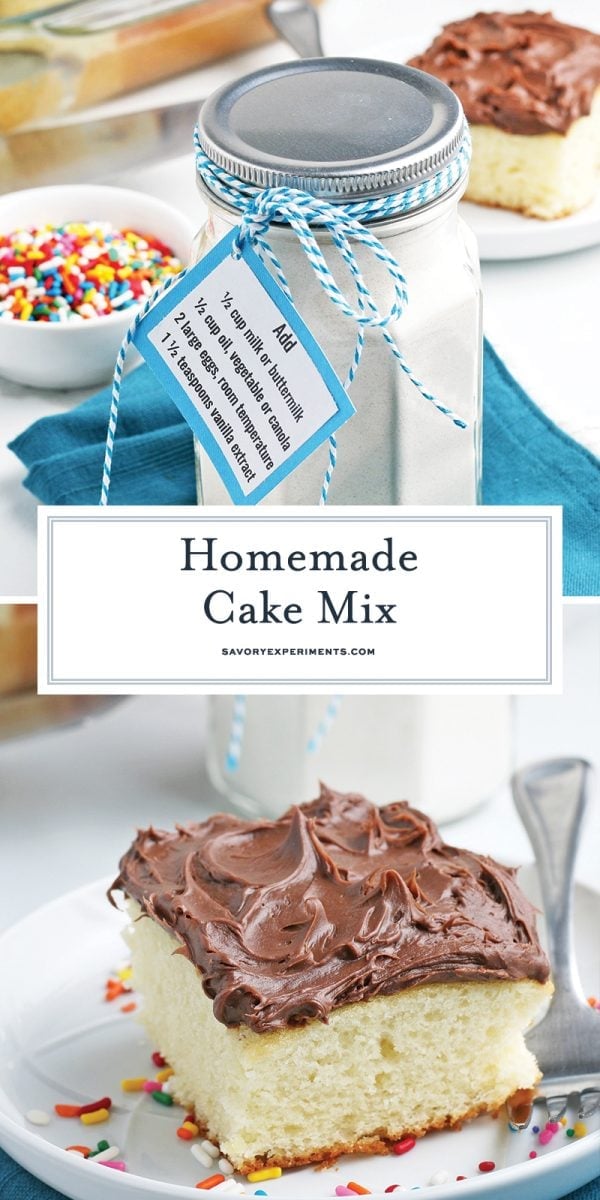 More delicious cake recipes: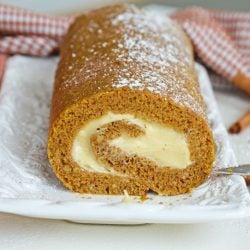 Pumpkin Cake Roll
Filled with a delightful pumpkin cream cheese frosting and rolled into a beautiful swirl, this Pumpkin Roll Cake is the BEST fall dessert!
View this recipe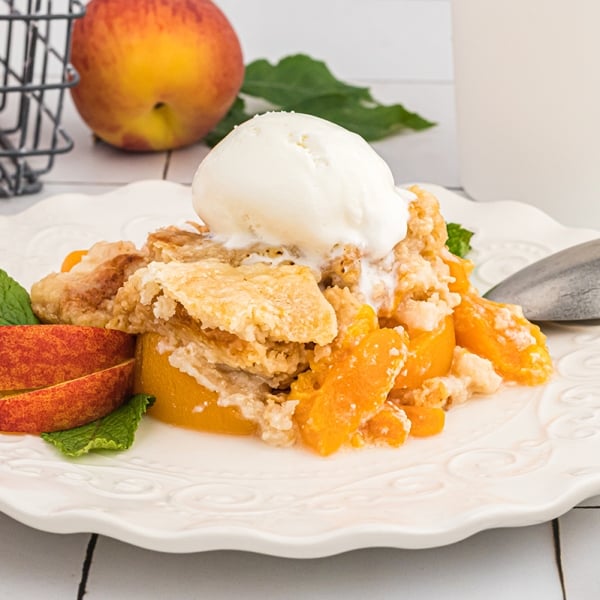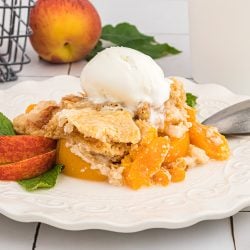 Peach Dump Cake
Quick and easy, this peach dump cake recipe uses only 4 ingredients and is ready in 40 minutes using zero mixing bowls.
View this recipe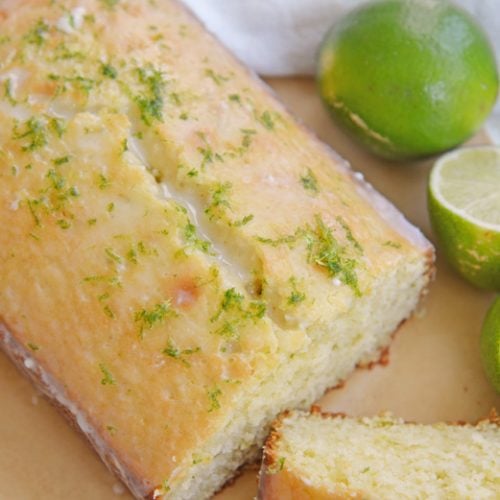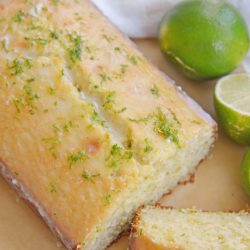 Key Lime Pound Cake
Infused with the juice and extract of key limes, this buttery and rich pound cake is the perfect summer dessert!
View this recipe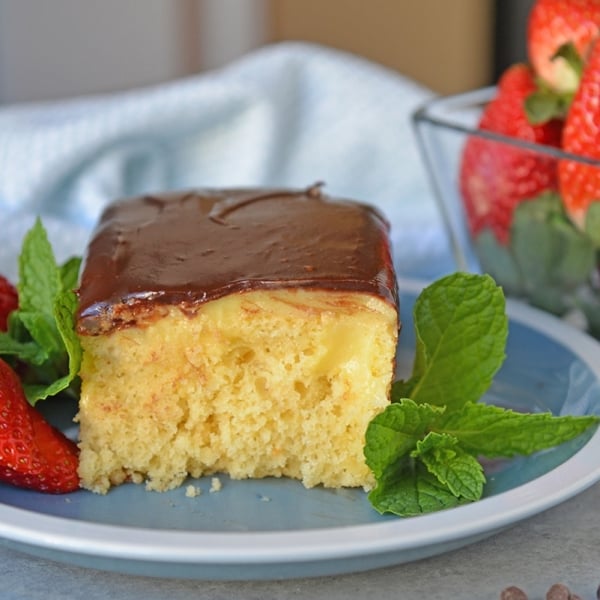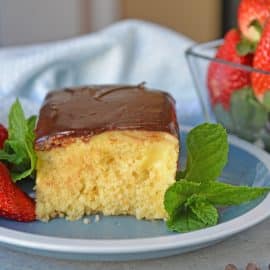 Boston Cream Poke Cake
Boston Cream Poke Cake takes the same delicious flavors of a Boston Cream Pie and puts them in an easy pudding poke cake.
View this recipe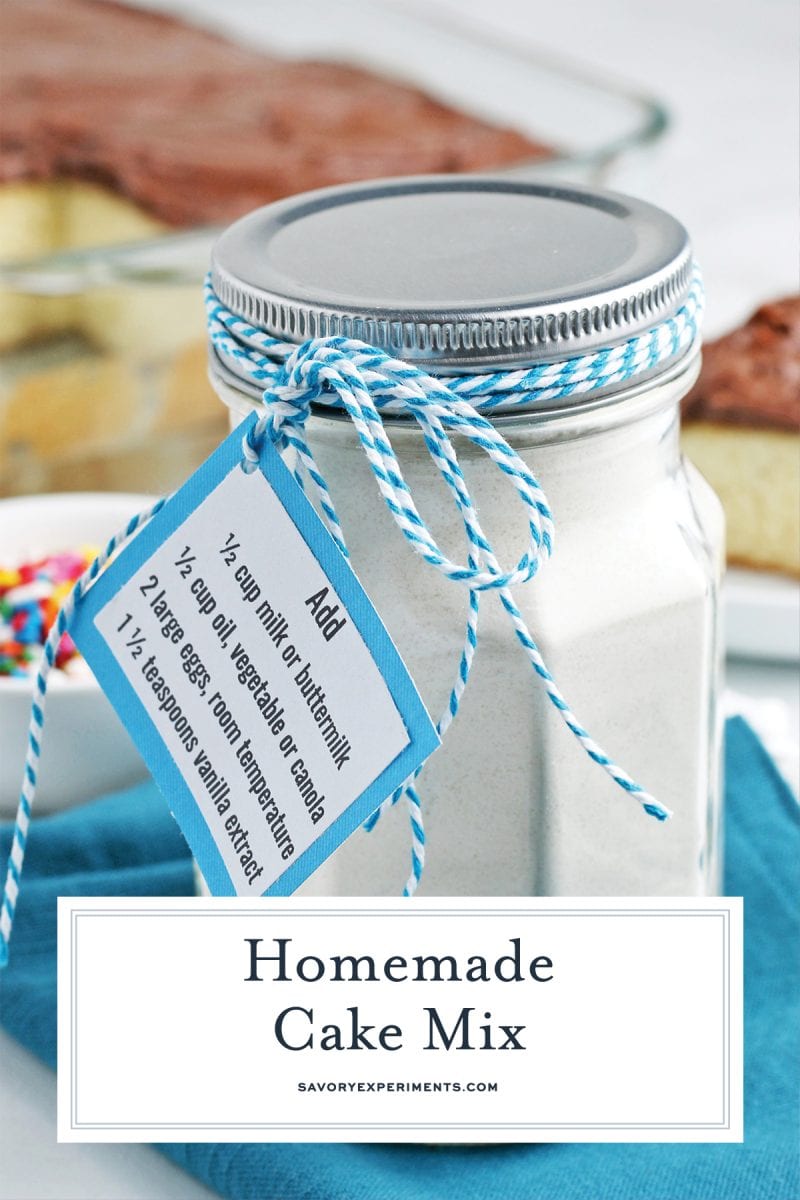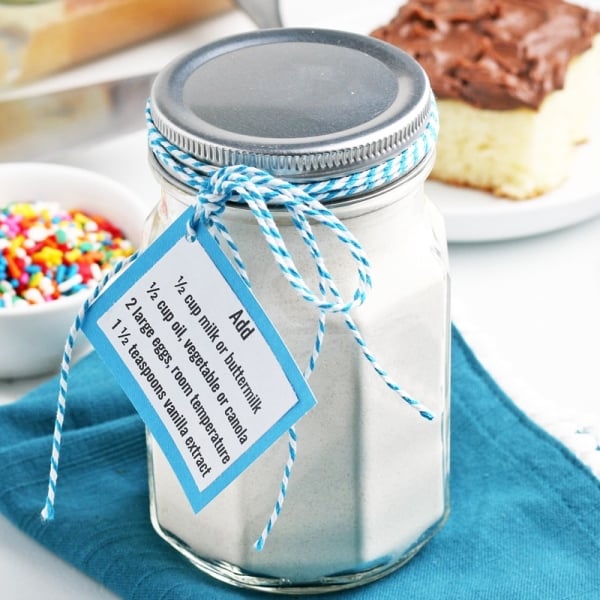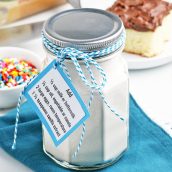 Homemade Cake Mix
Simple, white or yellow cake mix. Give as a gift or store in the pantry. Instructions for making cake, cupcakes or fun variations included!
Servings:
Equivalent to one 15 ounce box cake mix
Instructions
In a medium bowl, whisk together all dry ingredients.

Store in a cool, dry place in a jar with lid or airtight container for up to 6 months.
Notes
To make cake or cupcakes:
1 ½ cup milk or water
½ cup vegetable oil
2 large eggs, room temperature
1 ½ teaspoons vanilla extract
Combine cake mix and wet ingredients until well combined. Do not overmix.
Pour batter into greased 13×9 pan or divide into 18-24 cupcake liners.
Bake cake at 350 degrees for 20-25 minutes or until it passes the toothpick test.
Bake cupcakes at 350 degrees for 15-20 minutes or until they pass the toothpick test.
Cool, frost and decorate.
Nutrition
Calories:
1154
kcal
,
Carbohydrates:
272
g
,
Protein:
16
g
,
Fat:
2
g
,
Saturated Fat:
1
g
,
Sodium:
1719
mg
,
Potassium:
672
mg
,
Fiber:
4
g
,
Sugar:
150
g
,
Calcium:
240
mg
,
Iron:
8
mg