I am sure that almost all of us have reached for the convenient box cake mix at some point or another and while they are certainly delicious, there are some things you can do to them so your guests never know you got a little help from a box.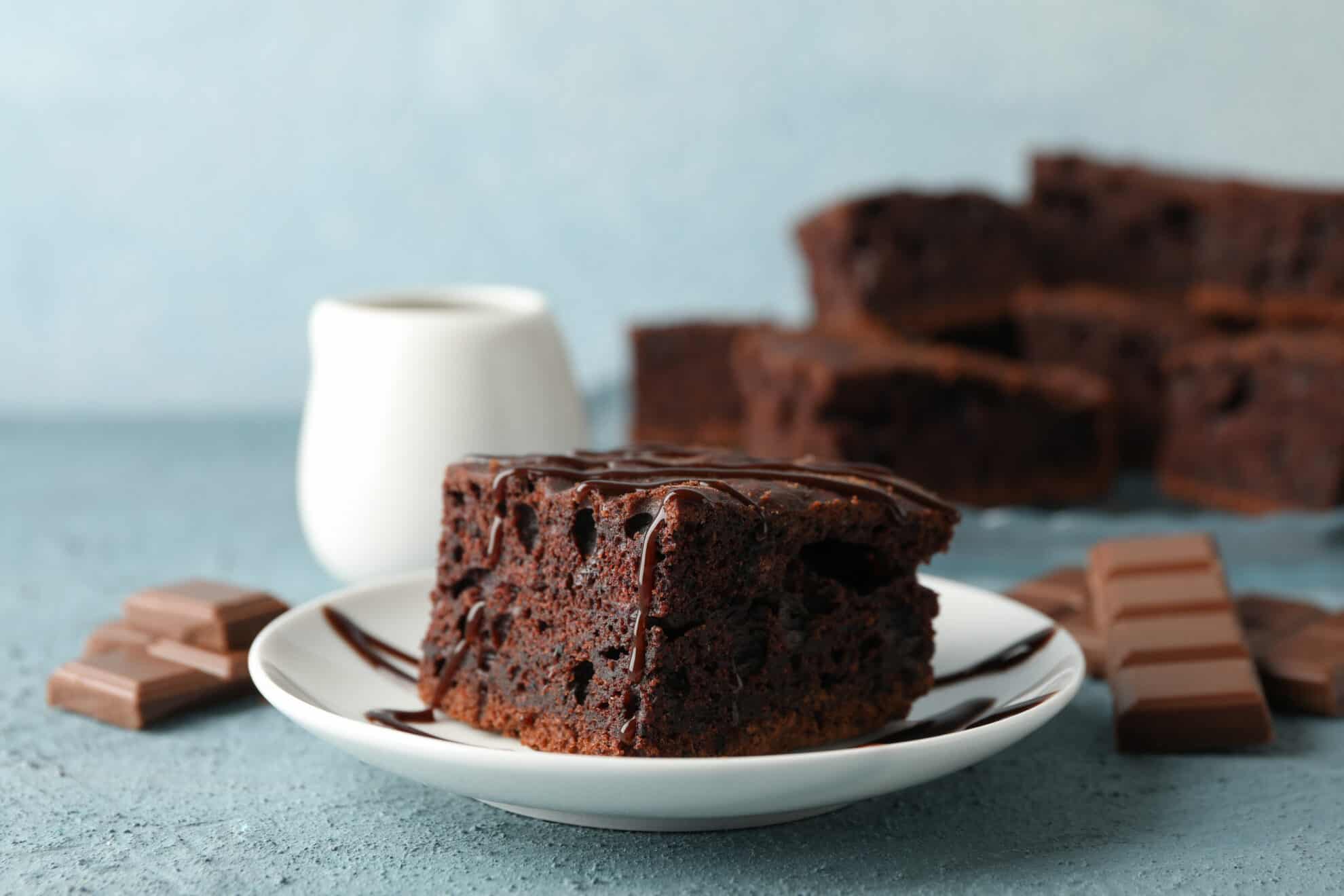 Making a box cake mix your own is simple with these easy hacks. All you need is an open mind and maybe a few extra ingredients.
As much as we would all like to be professional bakers, it's just not going to happen. Seriously, who has the time?! When you are feeling the pressure and need to put out a cake (or cupcakes) for that matter, I, like I am sure many of you, reach for the box of cake mix we have stashed in the pantry.
Let me start off by saying, there is absolutely no shame in this. I am a huge fan. Sadly, a box mix can sometimes leave a lot to be desired, but if you follow my tips on how to make box cake better, you will be sitting pretty.
Don't worry, most of these things are already in your pantry or your fridge. You can even whip up homemade cake mix if you don't have any.
ONE – Up the Eggs
By simply mixing in one additional egg to the eggs that are already called for in the recipe, you are adding both moisture and fat to the batter.
As the mix bakes in the oven that one extra egg gives the more structure and keeps it soft, moist, and rich.
TWO – Who Needs Water?
Does your batter need some liquid? Yes, of course, it does. Does the said liquid need to be void of any flavor? Sure doesn't. Many box recipes call for water, but I like to use things that are a bit more exciting.
Instead of the water, try using the same amount of coffee or milk. Either will give you the moisture you need while giving you an edge on the flavor front. Coffee goes particularly well with chocolate cakes and milk works for all of them.
If you happen to have some buttermilk in the fridge, this will work too and will give you cake oodles of moisture and lots of tang.
THREE – Skip the Oil
Most boxes call for oil to be added to the batter. While some people love that texture (and it guarantees a moist cake,) I choose to skip it and instead add in the same amount of unsalted, melted butter.
This buttery boost will give you tons of flavor and make each bite of your cake that much more decadent and fancy. I mean what's more decadent than butter?!
FOUR – Add It All In
Who says mix-ins are only for ice cream? Think of these little gems as a way to up the ante in terms of what each slice looks and tastes like. Plus, the possibilities are endless.
When using anything heavy (candy, cookies, chocolate chips) stick to about ¼ of a cup. If you don't use a light hand these will all sink to the bottom of the cake versus being suspended giving you a beautiful, doctored slice each time.
Here are a few of my favorites:
Lemon or orange zest
Chocolate Chips
Crumbled cookies (homemade or store-bought!)
Sprinkles of any kind
Chopped, toasted nuts
Vanilla, almond, or coconut extract (remember a little goes a long way)
FIVE – Sift!
For the love of all that is good and holy, sift the dry ingredients. All too often, these boxes are sitting around for a while at the store or on your shelf and home and they get lumps. These lumps will not mix into the batter easily and can create dry pockets in your cake.
To get rid of them use a fine mesh strainer or a proper flour sifter and sift your dry ingredients into your wet.
SIX – Mix It Up
Another common mistake is not mixing the batter long enough once the wet and the dry ingredients are all together. Be sure you have a smooth batter with no lumps. As it bakes this will be a tender, moist cake with few crumbs.
SEVEN – Hey Puddin'
This one might seem strange, but adding a packet of instant pudding mix to your dry ingredients amplifies the flavor while insuring a soft cake. The flavor options are endless, you don't have to use chocolate with chocolate or vanilla with vanilla. Think:
Cheesecake pudding into a red velvet cake or a carrot cake mix
Coconut cream pudding into chocolate cake
Lemon pudding into a vanilla cake
EIGHT – Get to Brushin'
With certain cakes and in certain cultures cakes are brushed with simple syrup or flavored syrups to give them an extra tender bite and a bit of flavor.
After your cake has come out of the oven, when it is still warm, try brushing the top of the cake with a bit of simple syrup (equal parts sugar and water heated together until the sugar dissolves.)
With a pastry brush gently brush the liquid over the top of the cake. It will absorb into it like a sponge.
You can even poke your cake with a fork and then brush with a caramel sauce or chocolate syrup.
If you are feeling really sassy, and you have an adult crowd you could use a bit of liqueur warmed with the simple syrup. Think coffee or chocolate flavor liqueur or even a bit of rum if it feels right with your cake flavors.
NINE – Frost Yourself
I won't lie to you, I am a big fan of the frosting in the tub, but it can be a dead giveaway of a boxed cake. Take a few minutes and make your own buttercream to give your cake a bit of sophistication. No one has to know that your fancy cake is actually from a box!
TEN- Poke It!
Poke cakes are an easy and creative way to elevate your boxed cake mix. The flavor combos are endless, but here are some of my favorites.
ELEVEN- Cake Mix for Things Other Than Cake!
Sure you can bake a cake, but you can also make other desserts with cake mix. Here are some of of my favorites: