Chocolate Mayonnaise Cake is sometimes touted as "cake without eggs," which I find to be hilarious. Mayonnaise made with eggs. It's primary ingredient is egg. This cake is made with eggs, just in a different form.
Chocolate Mayonnaise Cake is a moist chocolate cake in a 9×13 pan with chocolate buttercream frosting. One of my favorite recipes from Grandma!
But wait until you hear about my mistake. While making the video for this amazingly moist chocolate cake, I accidentally added two eggs.
I guess I'm so accustomed to cake needing eggs that I didn't even think about and in they went! The good news is that it didn't screw up the cake at all. It was still light, fluffy and perfectly soft, just a sat a little higher. Ha!
As a child I hated mayonnaise. Despised it. I would get SO upset if accidentally came on my food. So imagine my surprise when I caught a glimpse of my most beloved cake being made and it contained, gasp, mayonnaise!!!
For whatever reason, it was years until I had it again. Seeing an article on nostalgic recipes jogged my memory, so I requested the recipe from my mother.
Only seven simple ingredients make a splendid basic chocolate cake. A sheet cake made in a 9×13 pan. No messing around with parchment paper, spring form pans and leveling layers. Just an easy cake made with ingredients you probably already have.
Use whatever frosting you prefer on chocolate cake. My favorite is chocolate on chocolate, just a basic Chocolate Buttercream.
I'm finally posting Grandma's Chocolate Mayonnaise Cake along with several other bloggers sharing their favorite recipes from Grandma's recipe box. Make sure you scroll on down to see them all!

Tools for making chocolate cake from scratch:
9 x 13 Glass Baking Dish– an absolute essential for any kitchen! Use it for baking, marinating or storing. Get one with a lid, you'll thank me later.
Stand Mixer
– I lived for years without one and I can tell you with 100% confidence that life with one is easier and it is worth the investment.
Sifter
– Sifting makes all of your baked goods smooth and fluffy. No more lumps! I prefer a hand crank so I can switch directions and get more sifted through faster.
If you like easy cake recipes, check these out:
If you are looking for even more dessert recipes, snag a copy of my Easy Dessert Recipes Mini-Cookbook. Available here for only $0.99, these easy dessert recipes are ready with less than 30 minutes hands-on time and are sure to please all your family friends. From no-bake to make-ahead, you are sure to find something you love!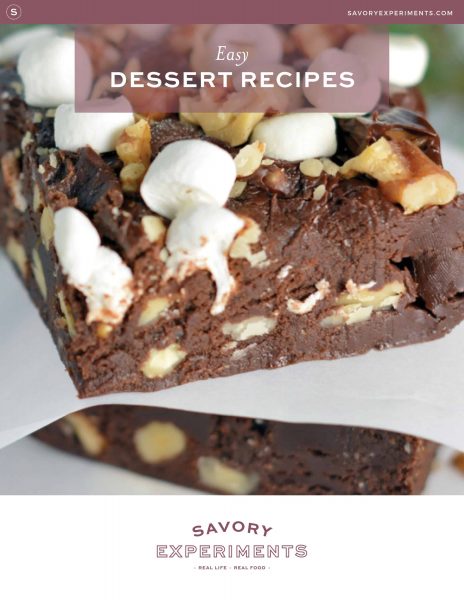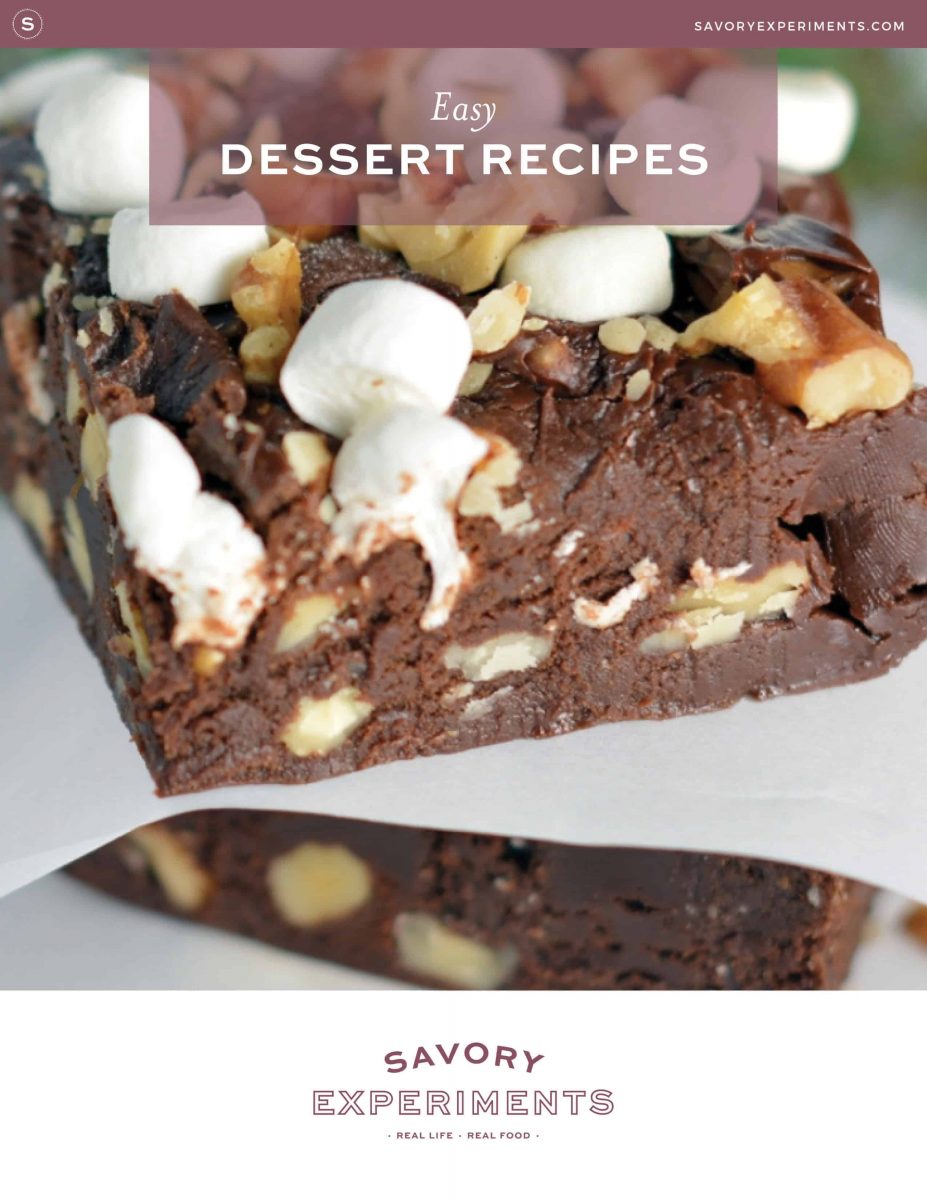 Grandma's Chocolate Mayonnaise Cake
Chocolate Mayonnaise Cake is a moist chocolate cake in a 9x13 pan with chocolate buttercream frosting. One of my favorite recipes from Grandma!
Keyword:
cake from scratch, chocolate mayonnaise cake, homemade chocolate cake
Ingredients
2

cups

flour

2

teaspoons

baking soda

5

tablespoons

cocoa powder

1

cup

water

2

eggs

, optional (read above)

1

cup

sugar

1

cup

mayonnaise

1

teaspoon

vanilla
Instructions
Preheat oven to 375 degrees. Coat a 9x13 baking pan with cooking spray. Set aside.

Sift or whisk together flour, baking soda and cocoa powder. Set aside.

In a large mixing bowl or the bowl of a stand mixer fitted with the paddle attachment, beat together water, sugar, mayonnaise, eggs (optional) and vanilla.

Slowly add dry ingredients, mixing well after each addition.

Mix dry ingredients and wet ingredients in separate bowls. Slowly add the dry ingredients to the wet, mixing while you add them.

Pour into prepared 9x13 baking dish.

Bake for 30 minutes or until it passes the toothpick test. Allow to cool completely.

Frost with Best Chocolate Frosting.

If you've tried this recipe, come back and let us know how it was!
Recipe Video
Nutrition Facts
Grandma's Chocolate Mayonnaise Cake
Amount Per Serving
Calories 204
Calories from Fat 90
% Daily Value*
Total Fat 10g 15%
Cholesterol 5mg 2%
Sodium 227mg 9%
Potassium 43mg 1%
Total Carbohydrates 25g 8%
Protein 2g 4%
* Percent Daily Values are based on a 2000 calorie diet.
Check out all the delicious recipes from our Grandmas: