Peanut Butter Cake is a great cake all on its own. Moist and full of peanut buttery (is that a word?) flavor, it will be sure to please everyone at your party or gathering. Unless, of course, they have a peanut allergy, then keep this bad boy far away from them!

Peanut Butter Cake with Peanut Butter Marshmallow Frosting and honey roasted peanuts is an easy cake recipe that is moist and perfect for any occasion.
The cake itself is made from peanut butter and your usual cake ingredients, except one, powdered buttermilk. Typically I like all of my ingredients to be super fresh, fresh as can be, but I always keep a can of powdered buttermilk in my pantry.
Why? Real buttermilk is expensive and I never really need much more than a few tablespoons, unless I'm making pancakes, of course. And while I value real fresh food, I also value my pocket book.
In a recipe like Peanut Butter Cake, powdered buttermilk will add the tartness you are looking for and not totally ruin it. You'll never know the difference, I promise.
Now if you do happen to have fresh buttermilk, omit the powdered buttermilk altogether and reduce water to 3/4 cup, using 1/4 cup buttermilk instead.
For my Peanut Butter Cake, I opted for an equally as delicious frosting: marshmallow peanut butter frosting! I can see the peanut butter lovers out there swooned while reading this.
But hey, this is a lot of work, albeit pretty simple, for frosting, so if you don't want to mess with it, sub in a tub of frosting or make my Chocolate Buttercream. What does better than peanut butter and chocolate? Duh. Nothing.
It is really your choice to top with honey roasted peanuts or not, you can also use chopped up Reese's Peanut Butter Cups or drizzle some Candy Melts chocolate after the frosting has set. The choices are endless.
Tools use to make this Peanut Butter Cake with Peanut Butter Marshmallow Frosting:
Powdered Buttermilk
– for the reasons stated above, powdered buttermilk is always good to have around and it really doesn't go bad.
A good whisk
– while I would think this was a kitchen utensil everyone had, I am wrong and apparently many folks don't own a whisk. Do yourself a favor and invest in one!
9 x 13 glass baking dish
– from cakes to marinating vegetables and meat, this will be a workhorse in your kitchen!
Heavy Bottom Saucepan
– not all saucepans are created equal and ones with a heavy bottom will distribute heat more evenly and prevent scorching, especially when you are simmering sugary things like peanut butter and marshmallows.
If you love peanut butter recipes as much as we do, check out these other winners!
If you are looking for even more dessert recipes, snag a copy of my Easy Dessert Recipes Mini-Cookbook. Available here for only $0.99, these easy dessert recipes are ready with less than 30 minutes hands-on time and are sure to please all your family friends. From no-bake to make-ahead, you are sure to find something you love!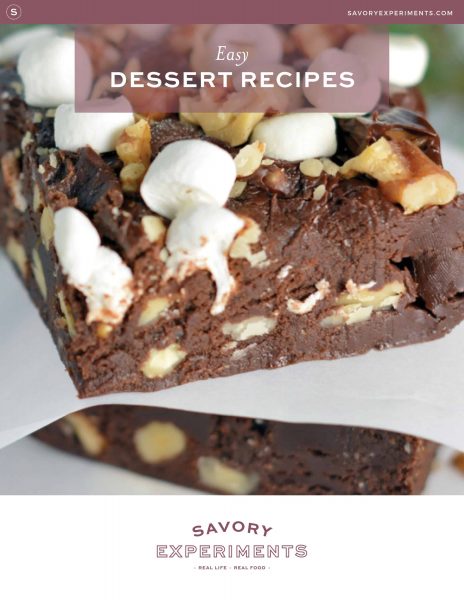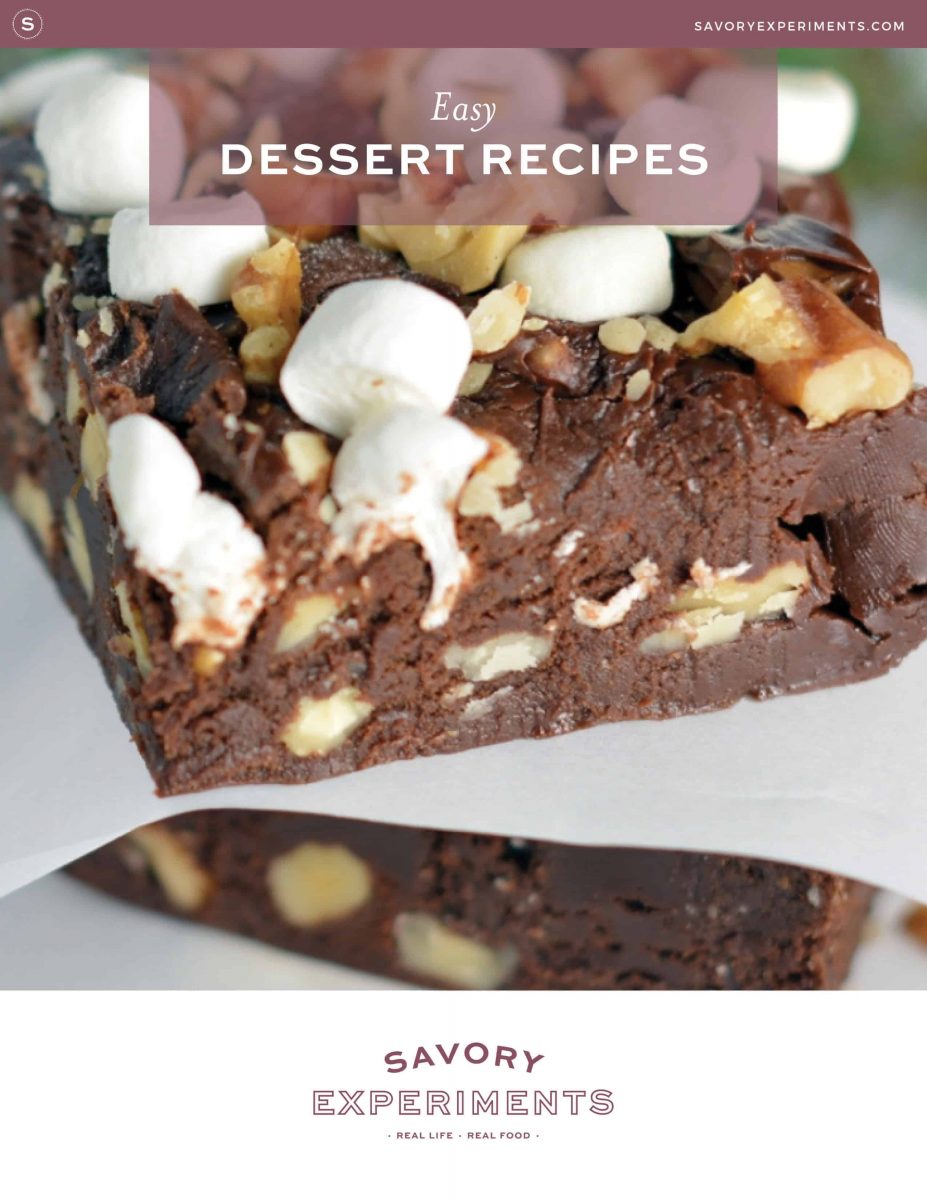 Peanut Butter Cake with Marshmallow Frosting
Peanut Butter Cake with Peanut Butter Marshmallow Frosting and honey roasted peanuts is an easy cake recipe that is moist and perfect for any occasion.
Keyword:
peanut butter cake
Ingredients
Dry Mix:
2

tablespoons

cups

plus 2all purpose flour

1

cup

white sugar

1

cup

brown sugar

1/4

teaspoon

fine sea salt

1/2

teaspoon

baking soda

1/2

cup

water
Wet Mix:
1

cup

water

3/4

cup

butter

1/2

cup

creamy peanut butter

1/4

cup

Vegetable oil

2

large eggs

room temperature

2

tablespoons

powdered buttermilk
Marshmallow Frosting:
2/3

cup

sugar

1

tablespoon

butter

1 1/2

teaspoons

vanilla

1/3

cup

evaporated milk

1/2

cup

miniature marshmallows
Topping:
1/4

cup

honey roasted peanuts

coarsely chopped
Instructions
Preheat the oven to 350 degrees. Lightly coat a 9x13 cake pan with cooking spray. Set aside.

In a medium mixing bowl combine flour, sugar, brown sugar, baking soda and salt. Whisk well. Set aside.

In a medium saucepan bring water and butter to a boil. As soon as the mixture boils, reduce heat to low and stir in 1/2 cup peanut butter and vegetable oil. When mixture is smooth, set aside and remove from heat.

In a large mixing bowl with electric mixer or a stand mixer fitted with a paddle attachment, combine 2 eggs, powdered buttermilk and water. Beat until smooth. Add hot peanut butter mixture from saucepan. Mix until cake batter is smooth.

Gradually add dry ingredients until fully combined. Batter will be light and slightly soupy. This is normal. Pour into greased cake pan.

Bake for 30 minutes or until top is a light golden brown and the center passes the toothpick test. Remove from the oven and frost immediately.

About 5 minutes before the cake is scheduled to be removed from the oven start to make the frosting. In a medium saucepan sugar,

evaporated milk and butter. Heat over medium-high, stirring continuously. When sugar is dissolved add creamy peanut butter, miniature marshmallows and vanilla. Stir until smooth and fully incorporated over very low heat.

Pour warm frosting mixture over hot Peanut Butter Cake and spread around to cover fully. Sprinkle with honey roasted peanuts immediately while frosting is still tacky.

Allow to cool completely before serving.

If you've tried this recipe, come back and let us know how it was!
Recipe Video
Nutrition Facts
Peanut Butter Cake with Marshmallow Frosting
Amount Per Serving
Calories 331
Calories from Fat 162
% Daily Value*
Total Fat 18g 28%
Cholesterol 48mg 16%
Sodium 214mg 9%
Potassium 131mg 4%
Total Carbohydrates 38g 13%
Protein 4g 8%
* Percent Daily Values are based on a 2000 calorie diet.