Chipotle Honey Vinaigrette is a copycat recipe from the famous Chipotle restaurant. I used to love their burritos, but have you ever had a Chipotle Salad? It isn't the salad that makes it, it is the Chipotle Dressing that I crave!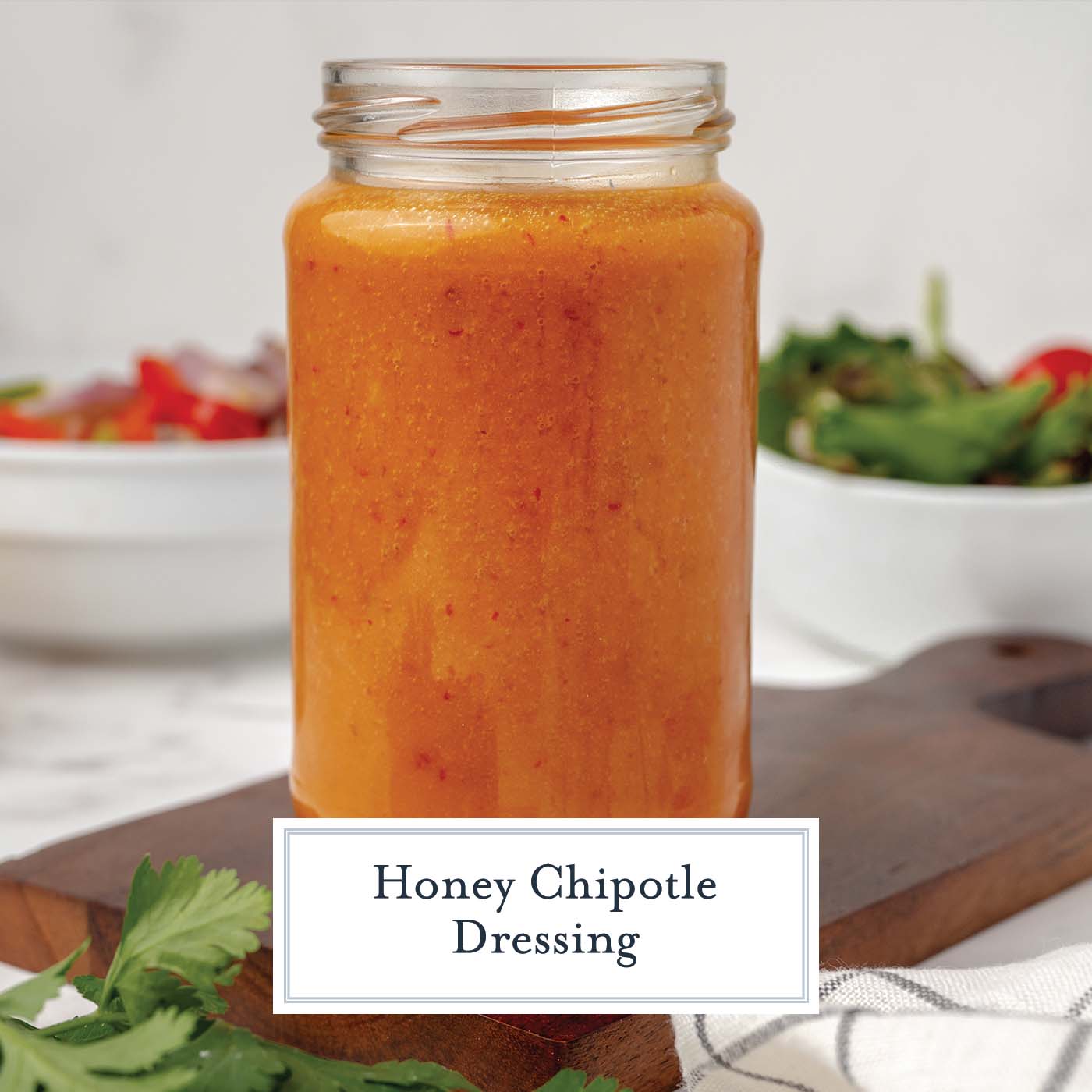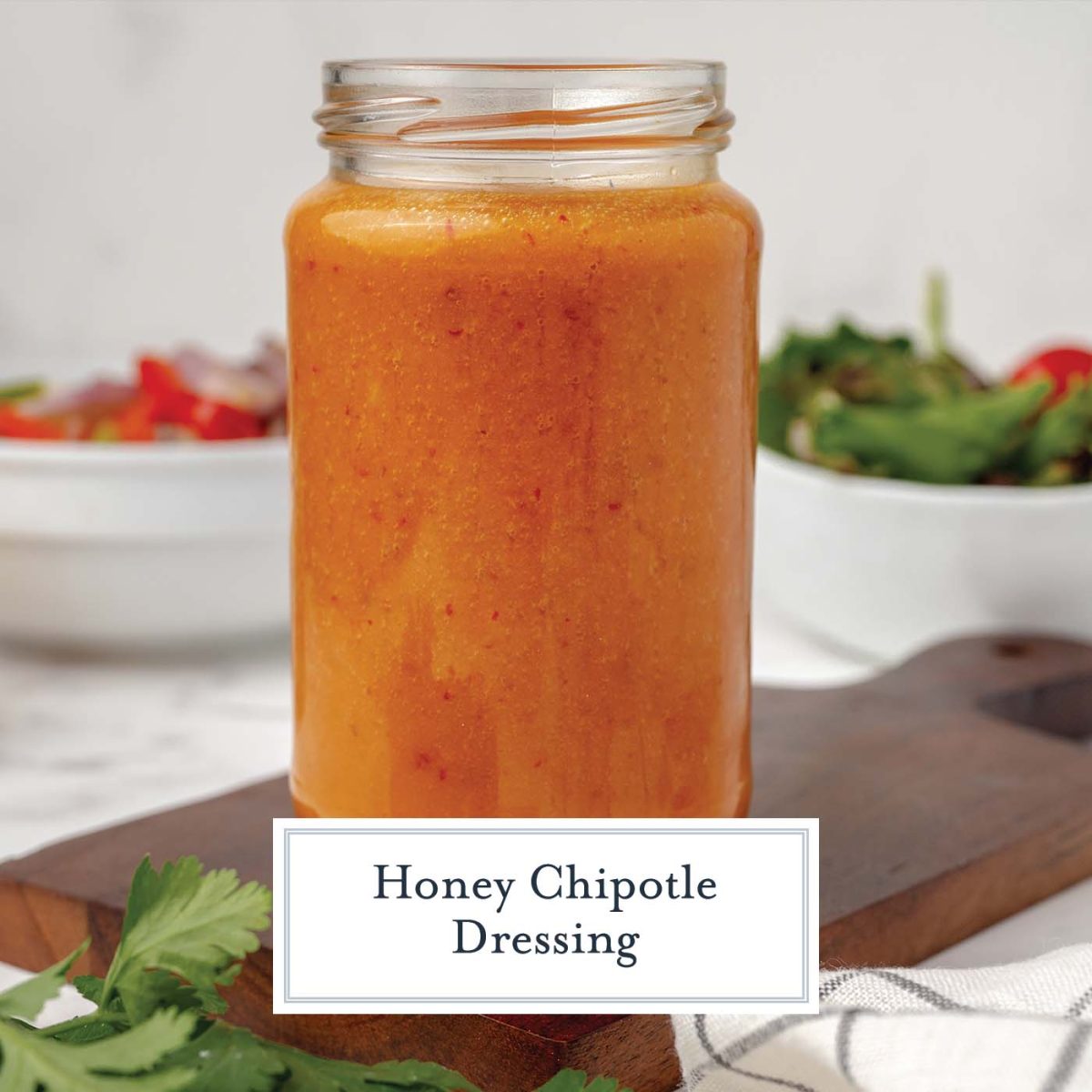 Chipotle Honey Vinaigrette is a sweet and peppery salad dressing blend perfect for serving on fresh green salads, drizzling on tacos or dipping vegetables.
Copycat Chipotle Dressing
They make the salad dressing in-house so it really depends on who makes it what day. Which was also really challenging on my part to make a copycat version. Your store might make it a little different, so feel free to customize.
From what I hear "behind the scenes" at the restaurant, the main ingredients for the Chipotle Dressing recipe are red wine vinegar, honey, salt, adobo sauce, cumin, garlic, vegetable and oregano. Which is odd, because I never really pick up on the oregano and I almost always feel like there is pepper.
While my secret Chipotle source claims there is whole garlic, I couldn't get the texture right using whole garlic cloves, so I opted for garlic powder.
I found this particular version to be the best base starter. Even if you've never had it, I guarantee this will be a new favorite.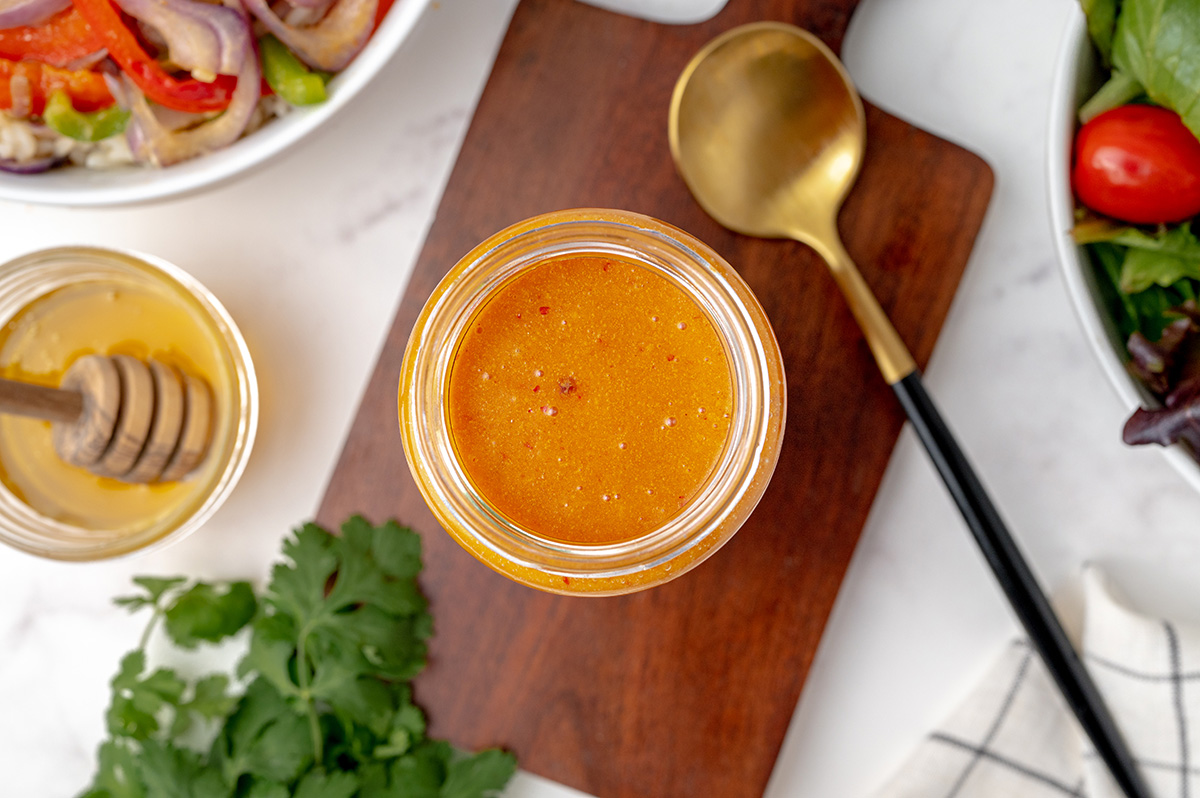 Ingredients
Lastly, instead of just using straight adobo sauce, I used 1 chipotle pepper in adobo sauce. This will give a smoky and spicy flavor. You can add more if you prefer. Roughly chop it before adding to the mini food processor to make sure it gets pulverized when you blend. You don't want chunks.
Red Wine Vinegar- Most dressing have some sort of vinegar to give acidity and flavor. Red wine is a fantastic option and quite frankly the best, but if you don't have it on hand, swaps include sherry vinegar or white wine vinegar.
Honey– Honey serves two purposes, it balances the flavors and adds that sweet touch, but it also stabilizes the emulsification to prevent separation.
Coarse sea salt– The best for full and clean salt flavor while allowing other flavors to shine. If using a fine sea salt, reduce the amount done to to half or a quarter.
Chipotle pepper in adobo sauce- According to my source, the original version only uses the smoky sauce, and a small amount of it, but I really like the peppers too, so I included both. Give it a good mince before putting it into the food processor to make sure it purees and disappears into the sauce.
Cumin– A little sweet and nutty, cumin provides a unique flavor that Latin foods are known for.
Garlic powder– Make sure you are using powder or a fine granulation so there isn't a grainy texture. The alternative would be fresh grated garlic.
Vegetable Oil– Any neutral oil will do.
Dried oregano– Make sure it is fresh within 6 months, otherwise it starts to lose its potency.
Freshly ground black pepper- One of the signature flavors, fresh black pepper gives, well, the peppery taste. Omit if that isn't up your alley.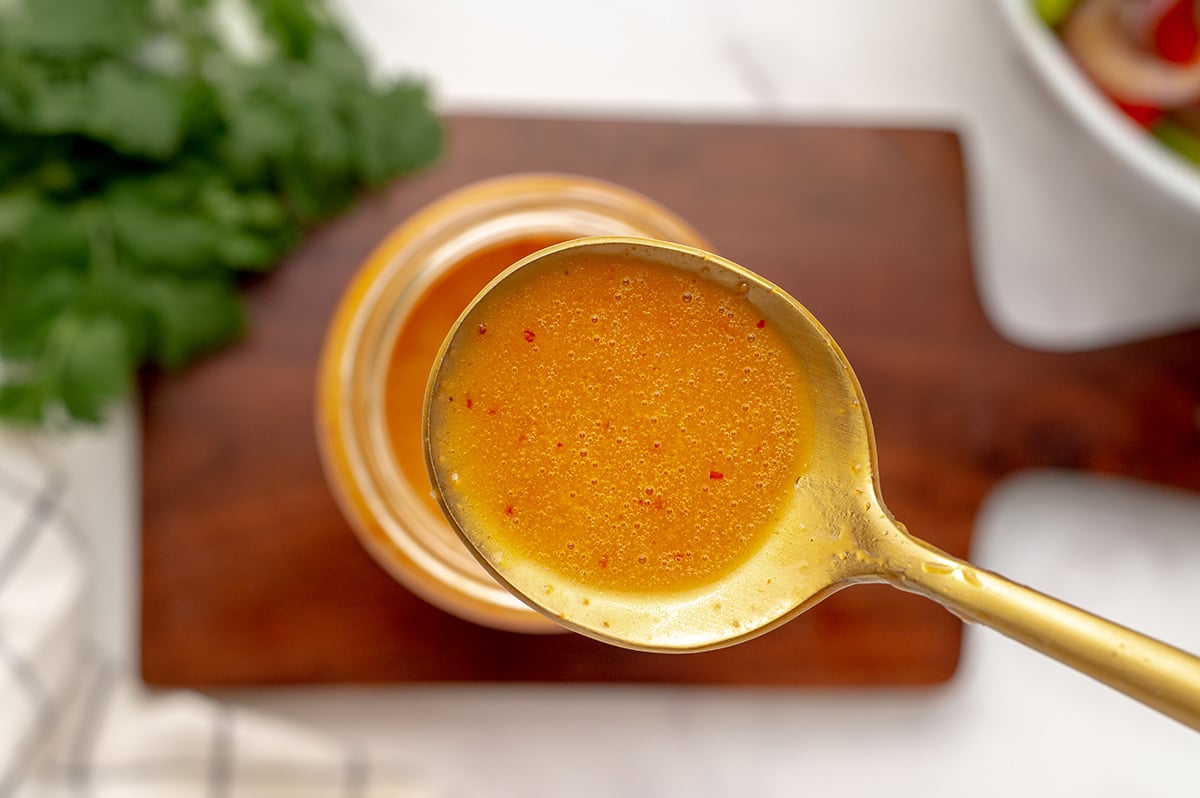 Make It
Unless you have a super fast whisking arm, a mini food processor it the way to go making emulsified dressings. This one is my personal favorite and probably my most used small kitchen appliance.
The process requires you to blend two ingredients that would not otherwise blend, like water (or vinegar) and oil. To do this, they manually need to be beaten into smaller particles. Even if they don't get to a place where they permanently mix, which is the ultimate goal, you can always just give it a good shake before using and it will taste just fine.
Blend together all of the ingredients except the oil in the food processor.
Slowly add the oil until well blended.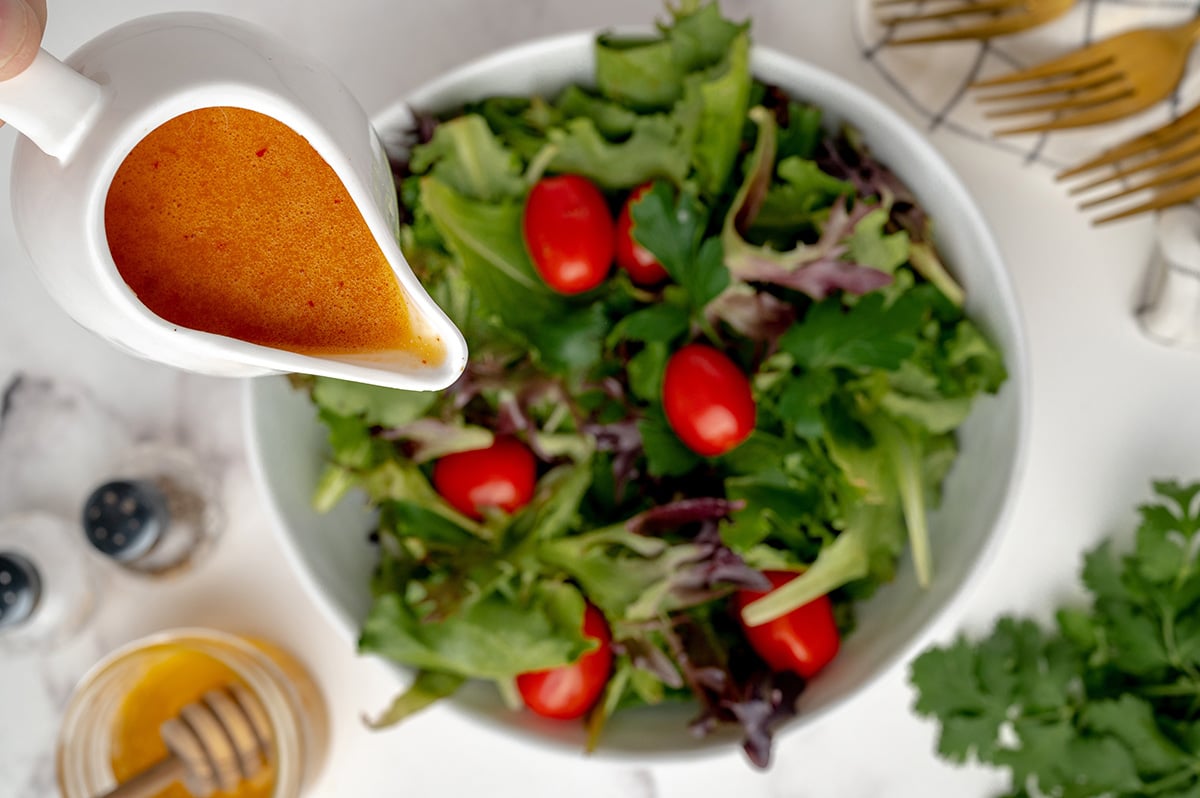 What to Use it On
We made this version for a Chipotle Chicken Bowl, but use it on any salad you like.
Copycat Chipotle Honey Vinaigrette doesn't just taste good on salads! Use it as a marinade for chicken or steak, dip raw vegetables in it, baste grilled vegetables or use on tacos and burritos.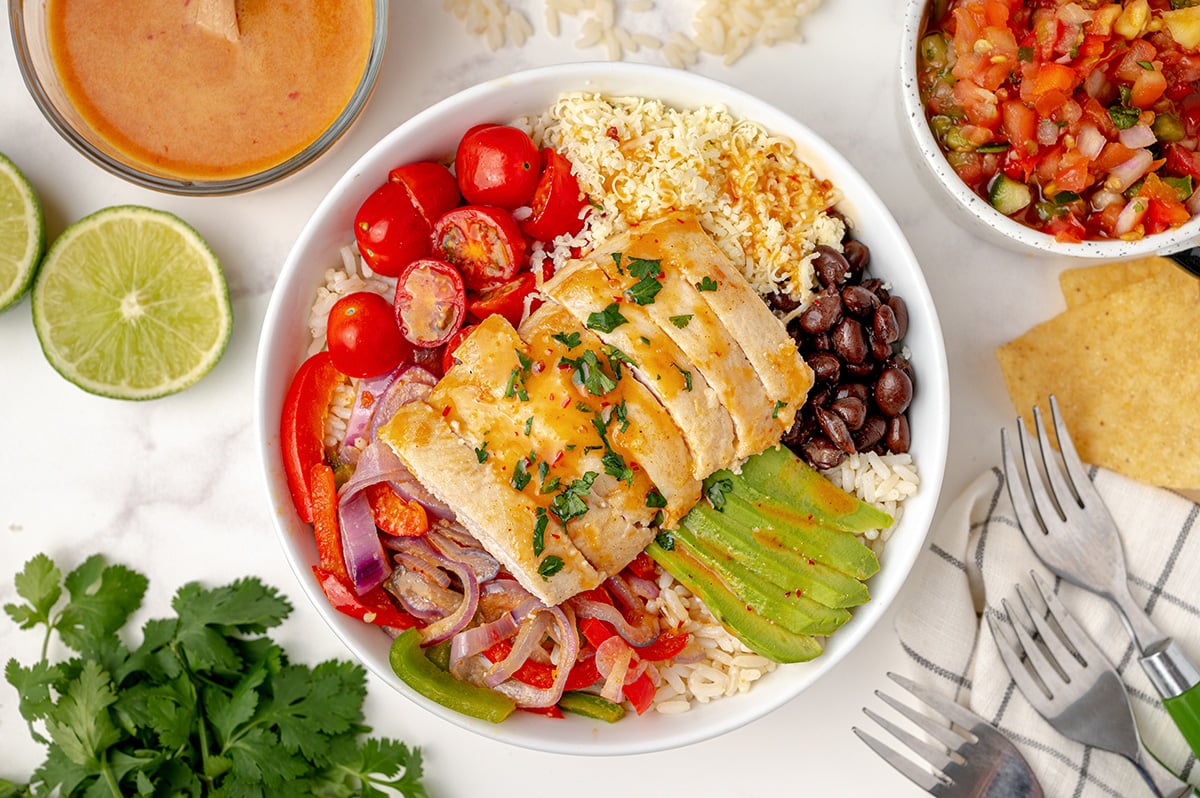 Storage
Like most vinaigrettes, this recipe does not freeze well, but it does store well. If before used in 1-2 days, store in an airtight container at room temperature.
If using in 5-7 days, store in an airtight container in the refrigerator. Either way, shake well because even if the oil and vinegar blend, the other seasonings will fall to the bottom.
More Recipes Using Chipotle Peppers in Adobo Sauce
I'm convinced that no recipe will ever use an entire can of chipotle peppers in adobo sauce. So here is a list of other recipes you can make to use up the rest of your can after you make this delicious dressing!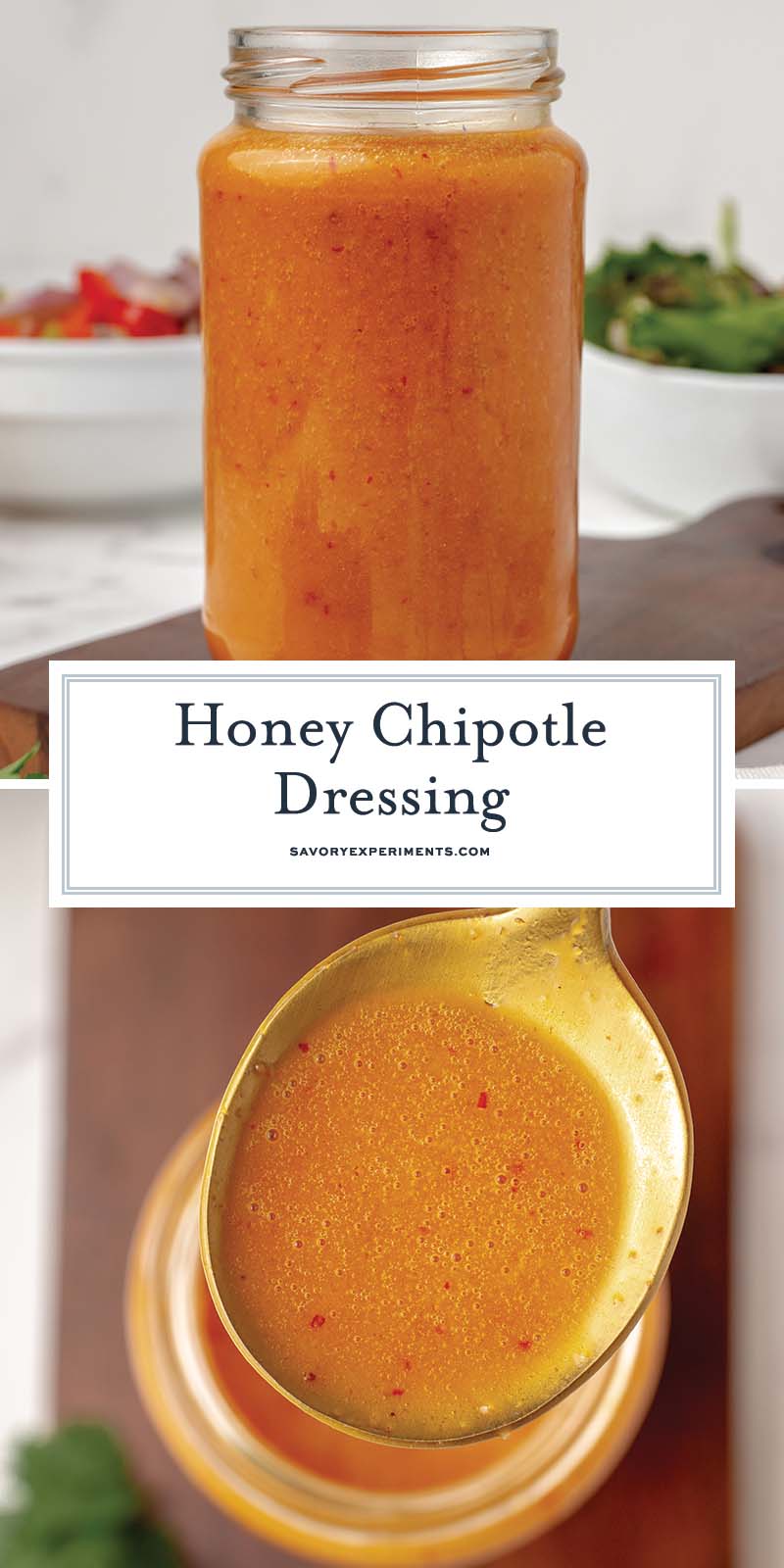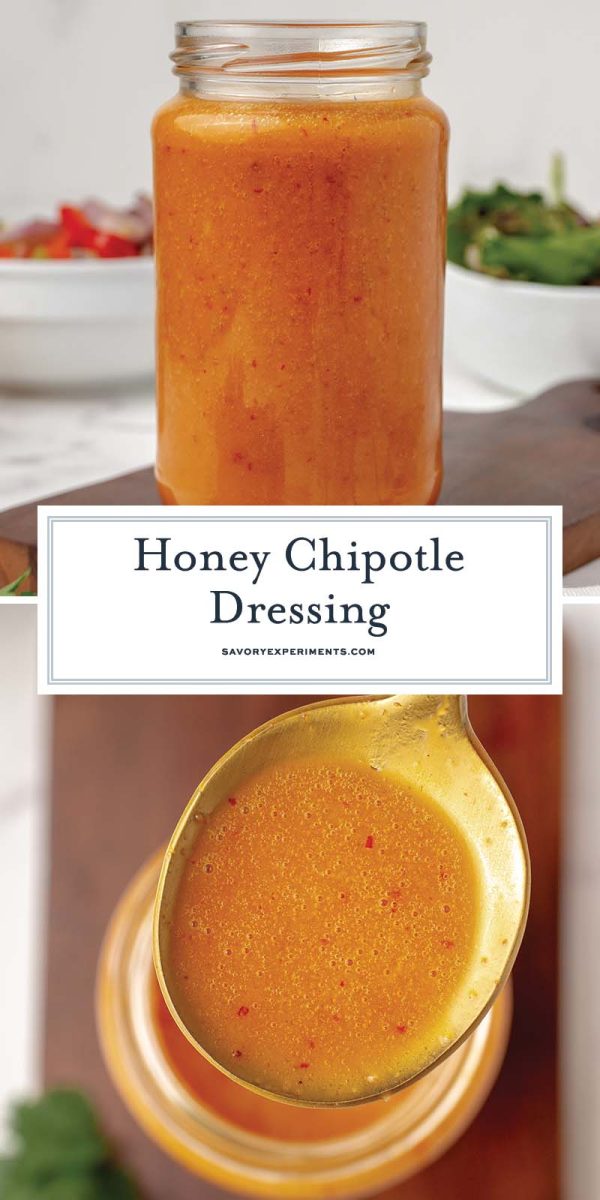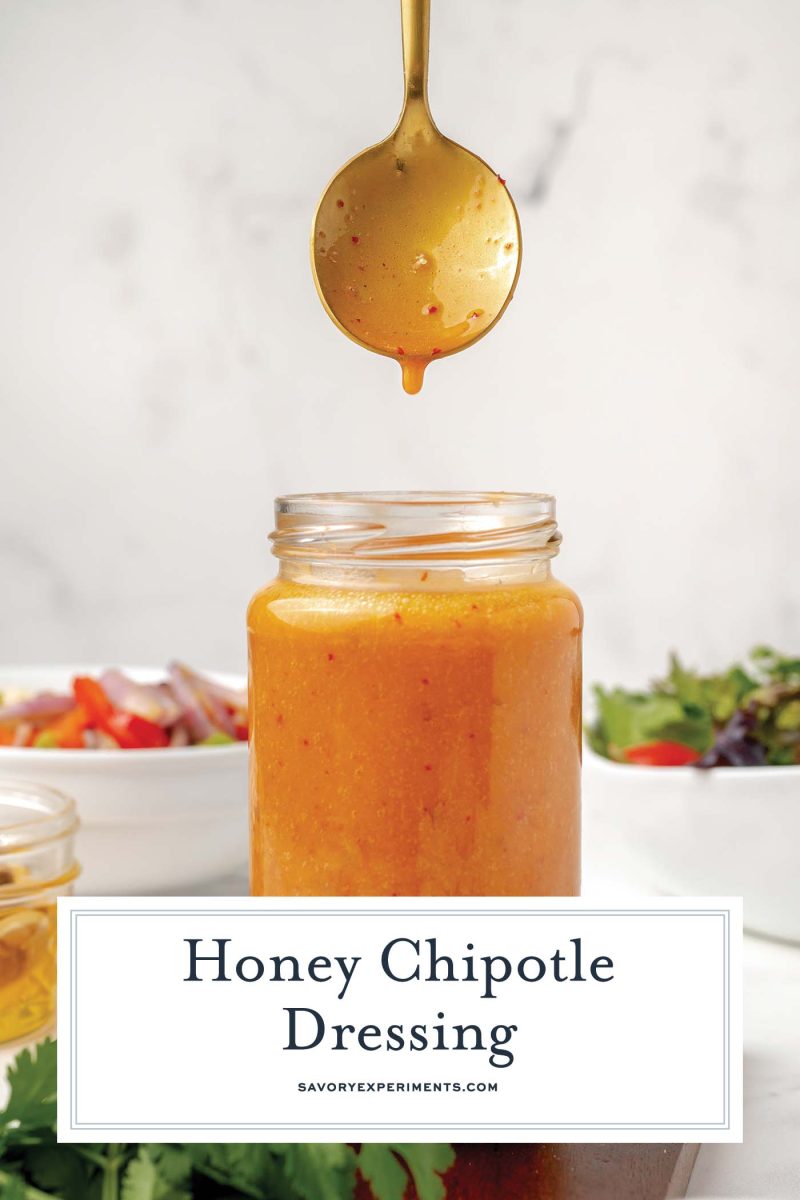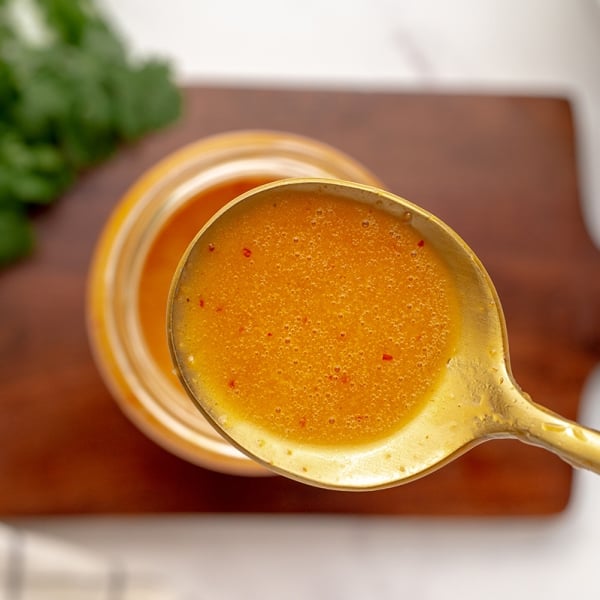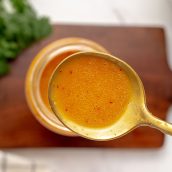 Honey Chipotle Dressing
Honey Chipotle Dressing is a sweet and peppery salad dressing that is a copycat of Chipotle Dressing. Make as a marinade and for salads!
Instructions
Combine the red wine vinegar, honey, chipotle pepper, salt, cumin, garlic powder, pepper and oregano in a small food processor and blend until almost smooth.

Slowly drizzle in the oil until it emulsifies.

If you've tried this recipe, come back and let us know how it was in the comments or ratings.
Nutrition
Calories:
197
kcal
,
Carbohydrates:
24
g
,
Fat:
12
g
,
Saturated Fat:
9
g
,
Sodium:
391
mg
,
Potassium:
34
mg
,
Sugar:
23
g
,
Vitamin C:
0.2
mg
,
Calcium:
5
mg
,
Iron:
0.5
mg