A time-honored Italian tradition in our home and at many formal Italian meals is to serve an antipasto platter. We have one for nearly every get-together we have.
Now if you aren't Italian, or maybe even if you are, the antipasto platter really isn't much of a traditional salad.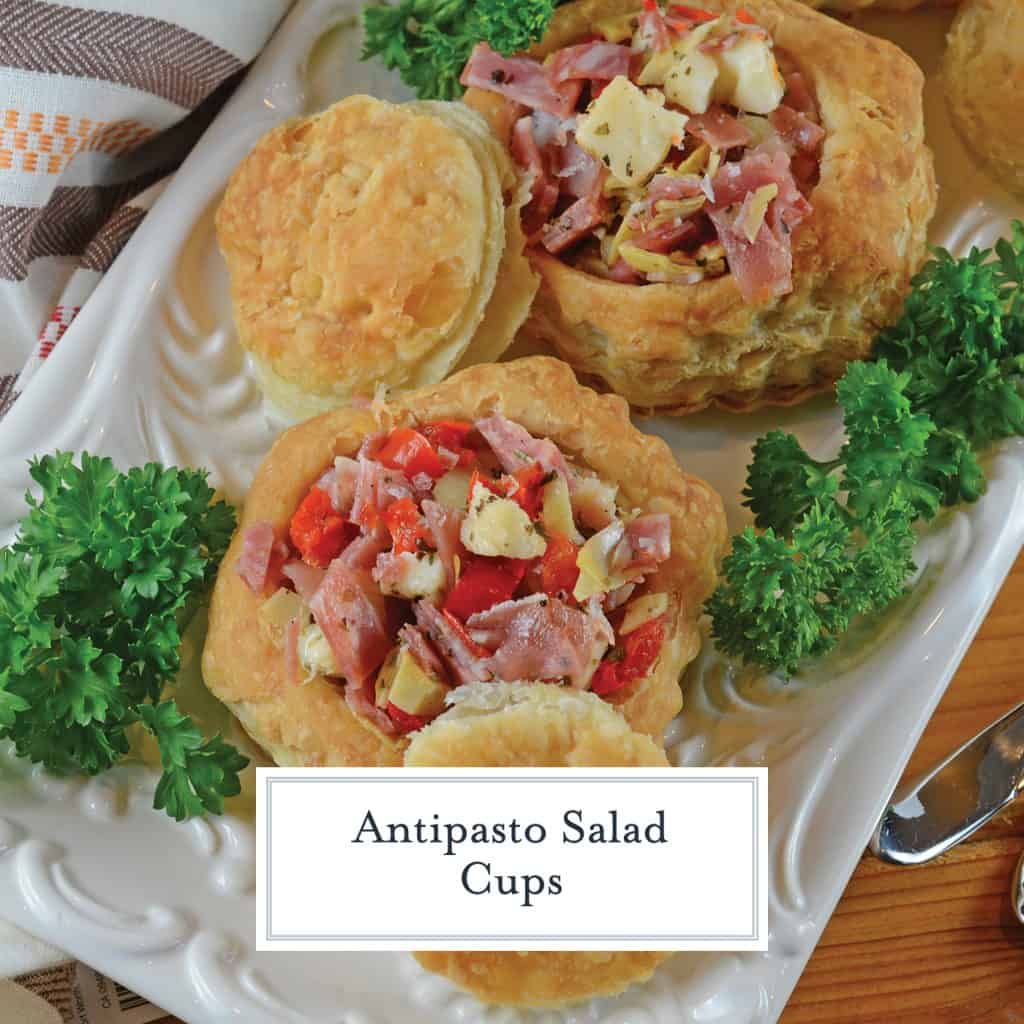 Antipasto Salad Cups are made of chopped salami, prosciutto, soppressata, mozzarella cheese, peppadew peppers, and artichokes. The best way to eat a salad with your fingers!
Instead of a bed of leafy greens, think more of a flavor-packed pile of cured meats studded with peppers and the occasional pickled vegetable. It is absolutely delicious and 100% addictive! Fair warning, you can easily fill up on this before the main event.
Antipasto literally means "before the pasta." That said it isn't always served with pasta. Kind of goes in line with the idea that isn't really a salad. But sometimes it is even served in the salad, like my Antipasto Pasta Salad.
And in our home, the leafy green salad complete with a Garlic Balsamic Dressing or Creamy Italian, actually comes after the main course and before dessert, presumably Tiramisu. That is just how you do it!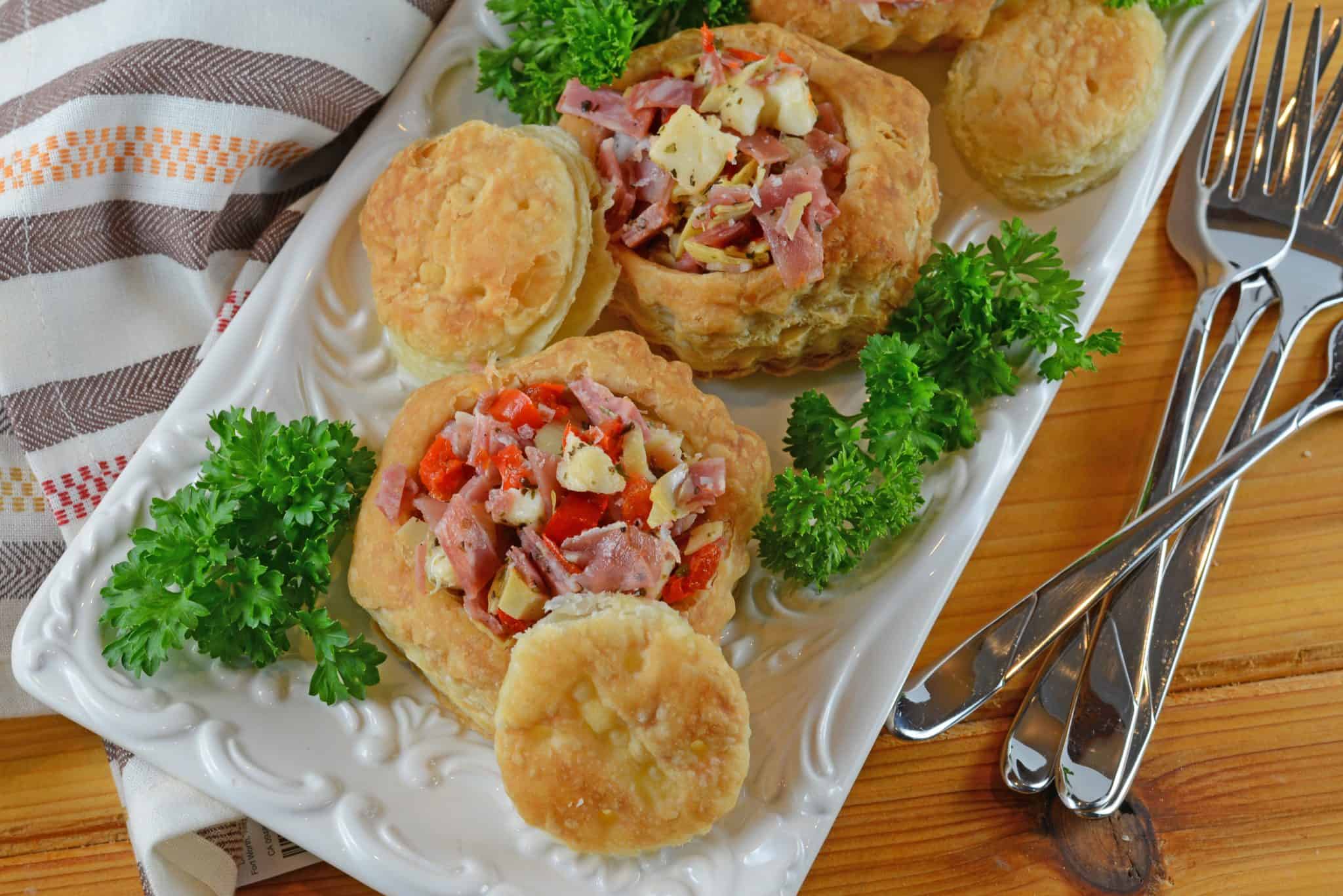 While I love the traditions we have at home, there comes a time or a day where you decide to try something new. This happened to me recently.
Don't get me wrong, I love the cherished array of cured meats and veggies just fine but, I wanted to find a new way to present and eat our antipasto salad.
The chance presented itself after hubby came home with Puff Pastry Shells instead of Puff Pastry Sheets (for Citrus Sausage Tartlets).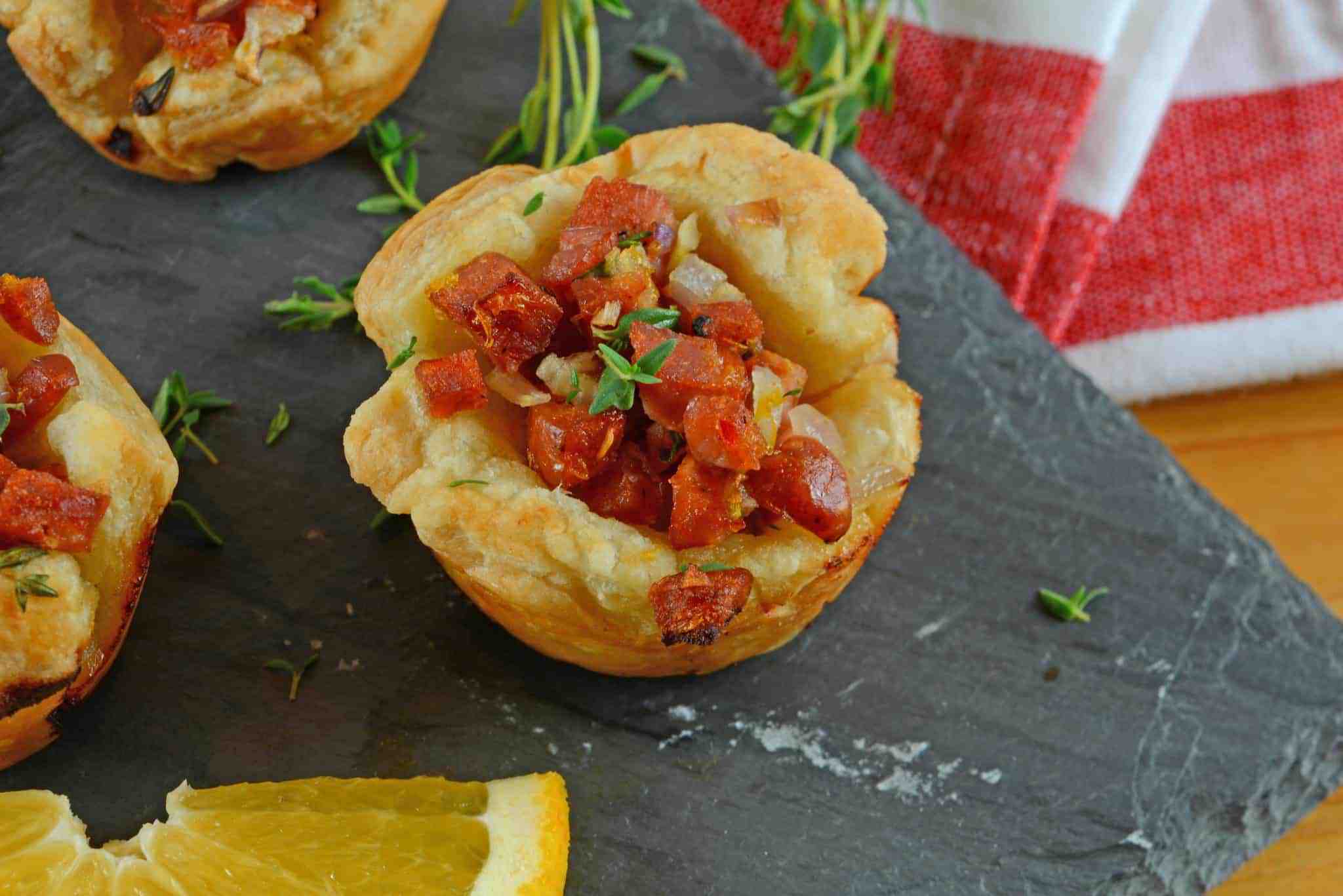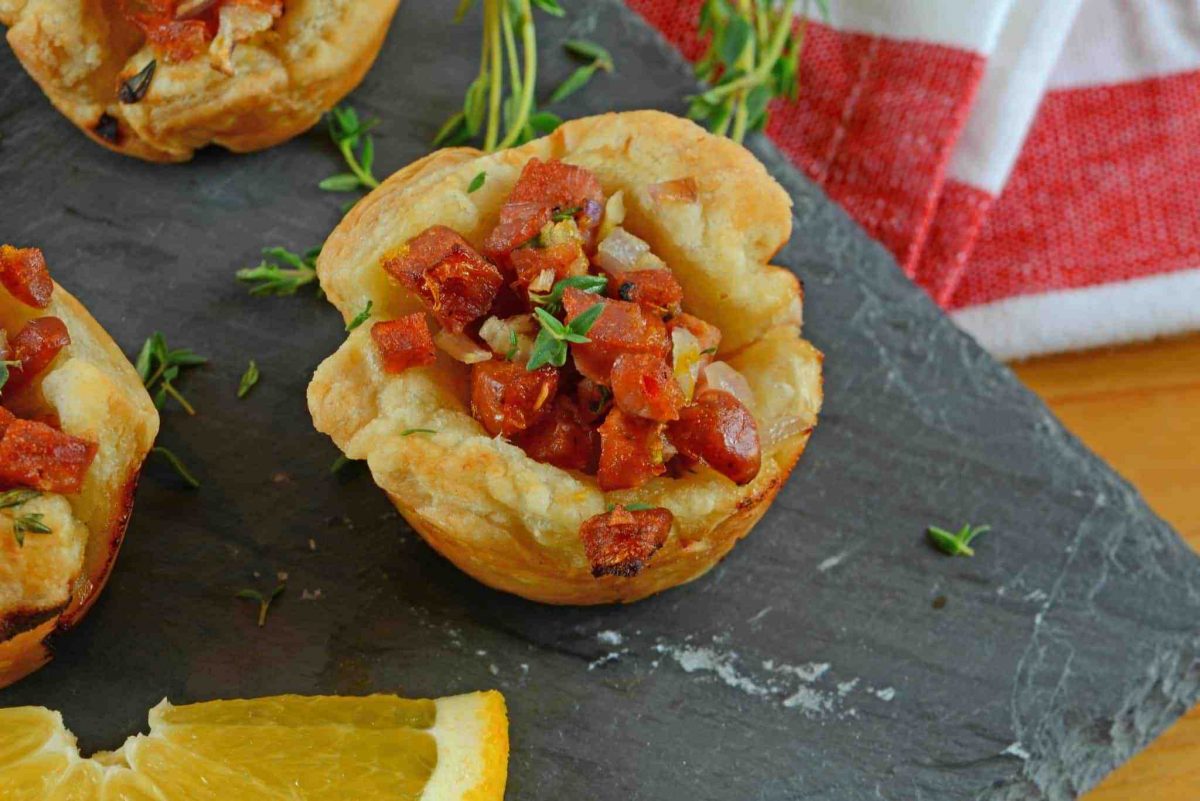 This minor mishap sparked an idea and I was determined to use them one way or another. I had to use them and came up this idea. Why not stuff these flaky and tender pastry cups with the antipasto.
I would like to pat myself on the back for this one, but the real thanks goes to hubs.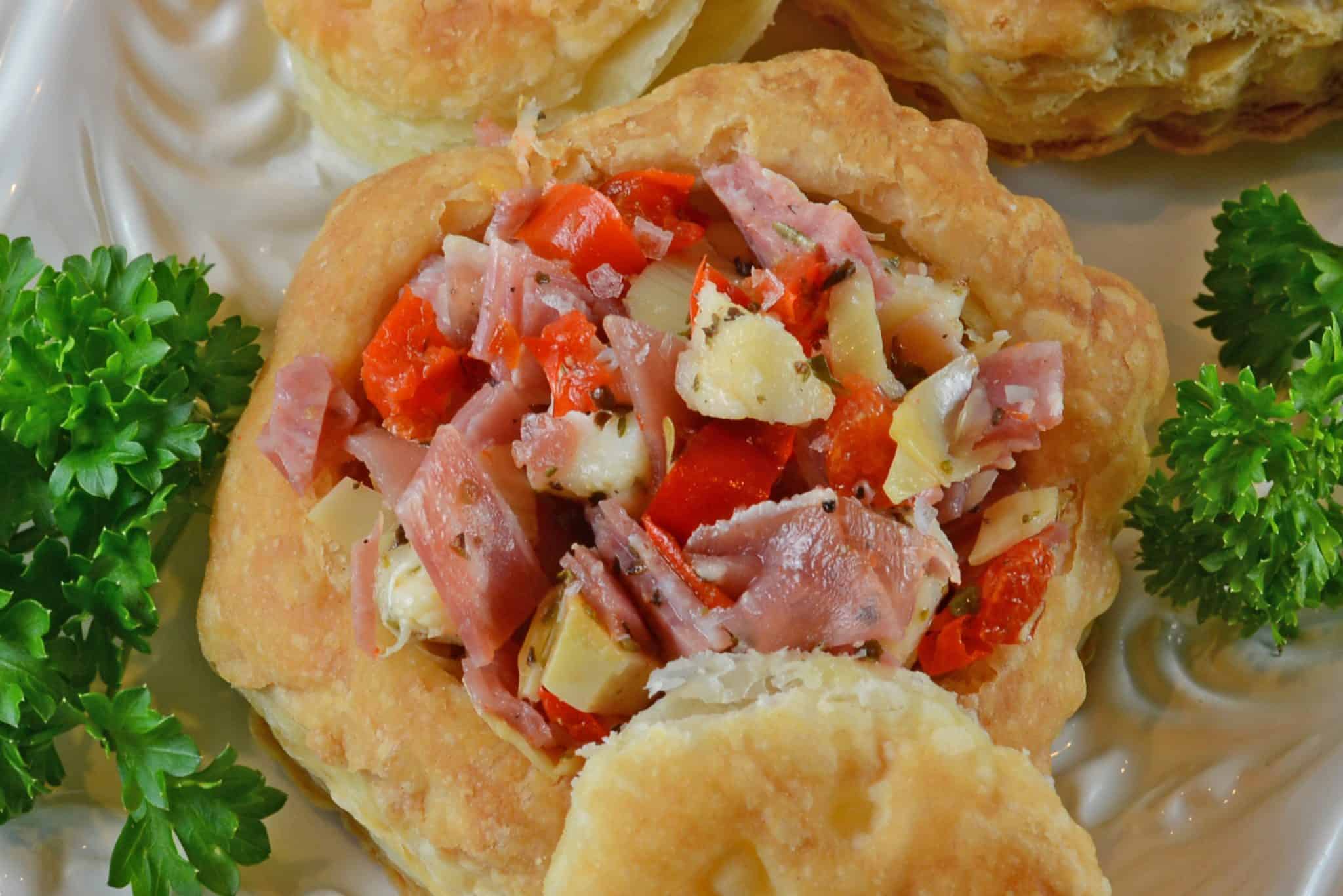 I call this recipe Antipasto Salad Cups, but the truth is that the vessels you are looking for in the frozen food aisle are actually "shells".
If you buy cups, great, they are much smaller and bite-sized, perfect for things like Chocolate Mousse, but not big enough to fill with a good array of chopped antipasto.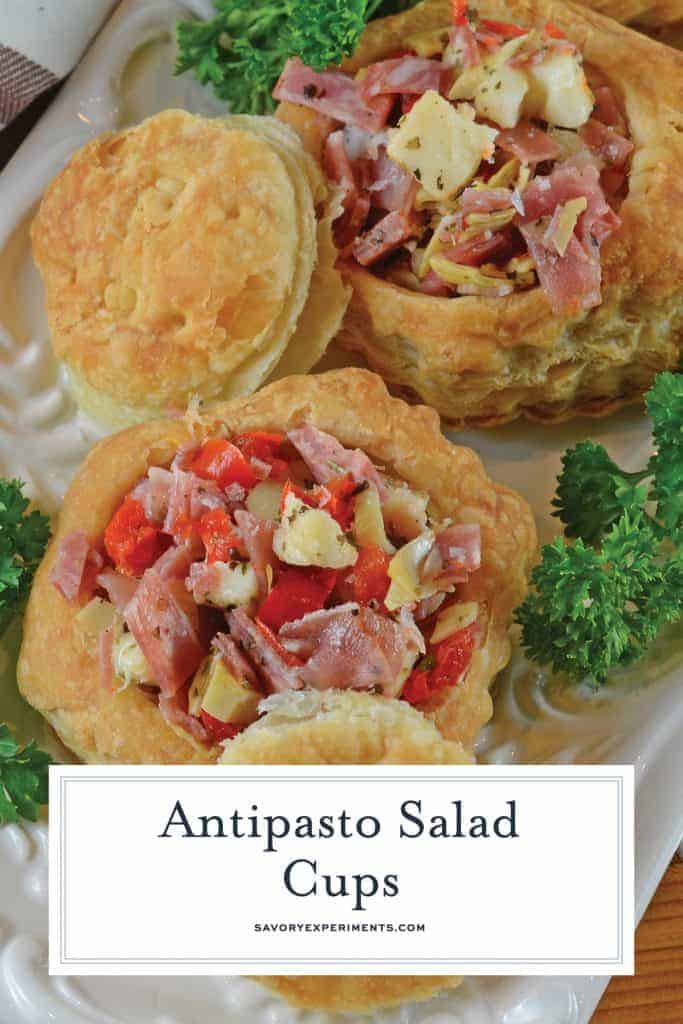 The items in the recipe are what we typically have for our antipasto platter, but the truth of the matter is, you can mix and match however you see fit. I know folks who throw whole or sliced black olives into the mix.
Chopped sun-dried tomatoes marinated in olive oil could be a fun addition too.
Check out some of my other favorite Italian Dishes!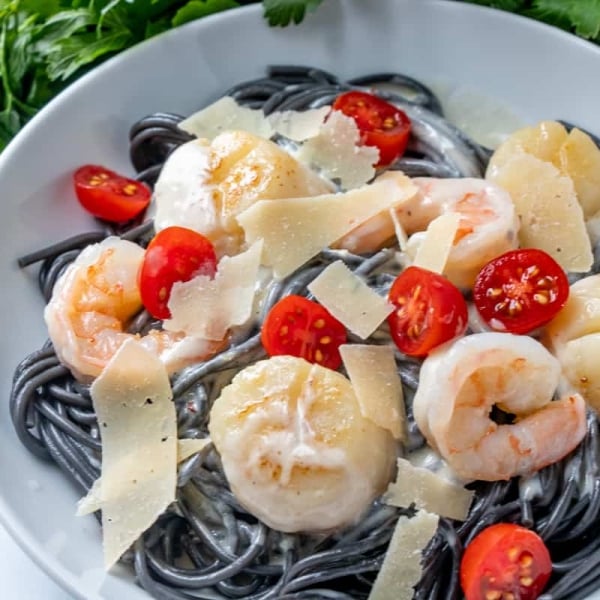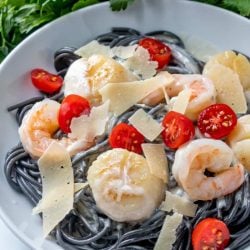 Squid Ink Pasta with White Wine Cream Sauce
Squid Ink Pasta with White Wine Cream Sauce Recipe is an elegant dish that is easy to prepare. Wow, your diners with this striking dish.
View this recipe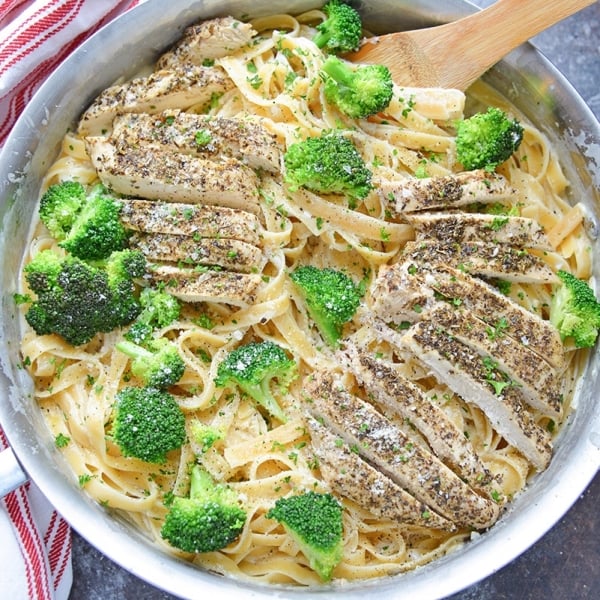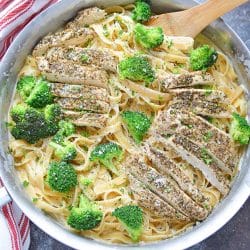 Broccoli Chicken Alfredo
Broccoli Chicken Alfredo is a quick and easy weeknight meal using pasta, a creamy parmesan alfredo sauce and tender marinated chicken.
View this recipe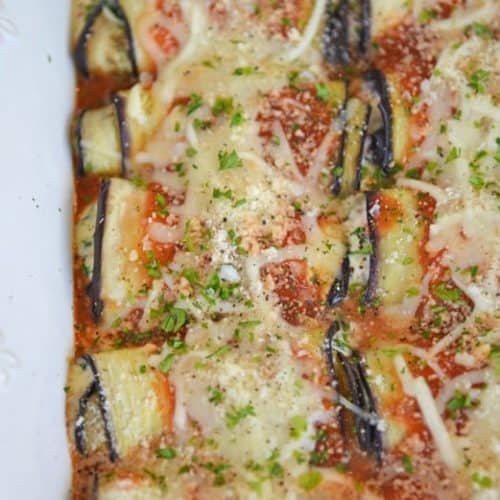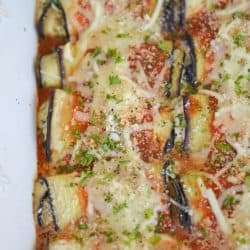 Eggplant Rollatini
If you're looking for a vegetarian meal for Meatless Monday, look no further than this Eggplant Rollatini recipe! It's EASY to make and full of flavor!
View this recipe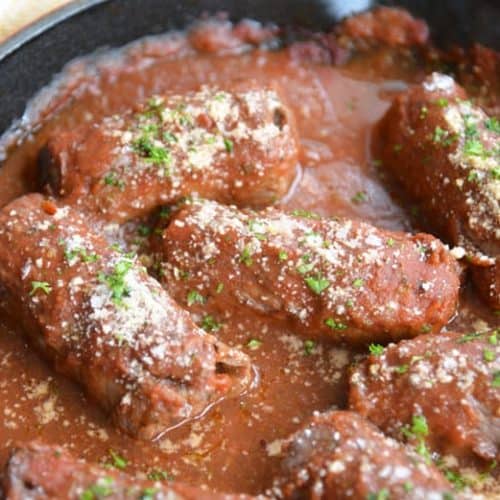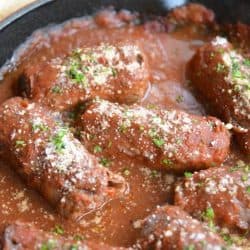 Italian Beef Braciole without Egg
This EASY Beef Braciole recipe is the best Italian comfort food! Juicy flank steak, tomato sauce, herbs and cheese make up this delicious Italian rolled steak!
View this recipe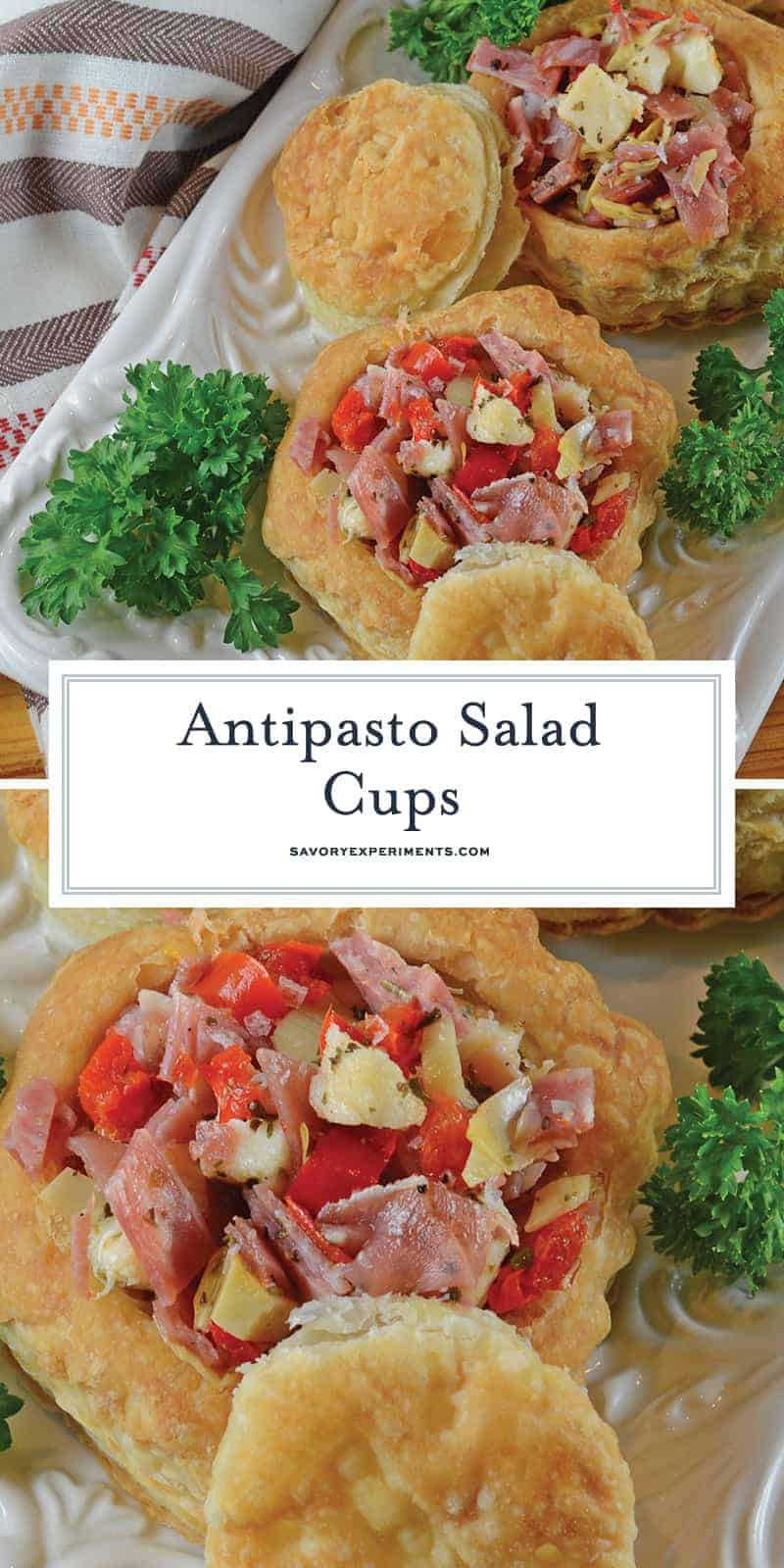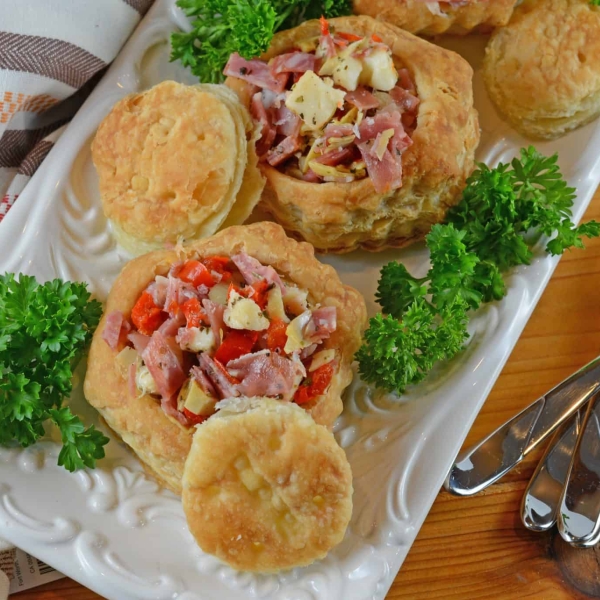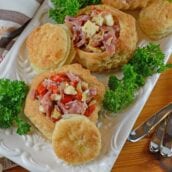 Antipasto Salad Cups
Antipasto Salad Cups are made of chopped salami, prosciutto, sopressata, mozzarella cheese, peppadews and artichokes. The best way to eat salad with your fingers!
Instructions
Prepare frozen puff pastry shells according to package directions. Allow to cool.

Combine remaining ingredients in a medium mixing bowl. Spoon mixture into each cup.

Enjoy your Antipasto Salad Cups!
Nutrition
Calories:
341
kcal
,
Carbohydrates:
22
g
,
Protein:
7
g
,
Fat:
24
g
,
Saturated Fat:
6
g
,
Cholesterol:
14
mg
,
Sodium:
471
mg
,
Potassium:
77
mg
,
Vitamin A:
115
IU
,
Vitamin C:
1.7
mg
,
Calcium:
33
mg
,
Iron:
1.5
mg