Looking for a homey, comforting, savory dish? Veal Ragu has your name written all over it!

Veal Ragu simmers tender ground veal with garlic, onion, olive oil, capers and aromatic spices for the perfect comfort food.
If you are like many, you are scratching your head wondering why this "ragù" isn't red with tomatoes. Well, ragù is defined as meat simmered with vegetables, but doesn't specifically identify tomato.
In the case of Veal Ragù, a recipe adapted from Food and Wine Magazine
, the vegetables are merely onions and garlic, with the addition of fresh, fragrant herbs.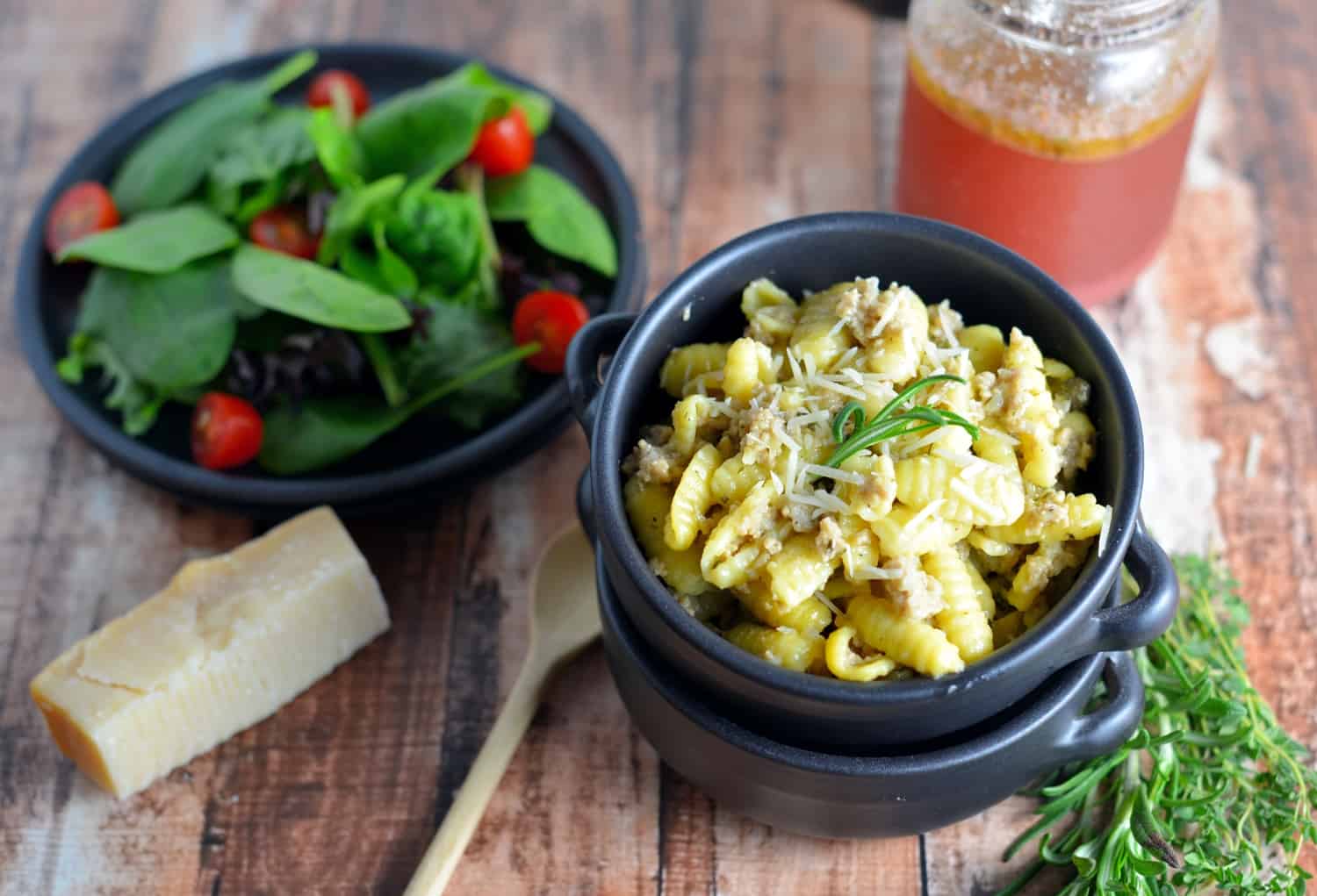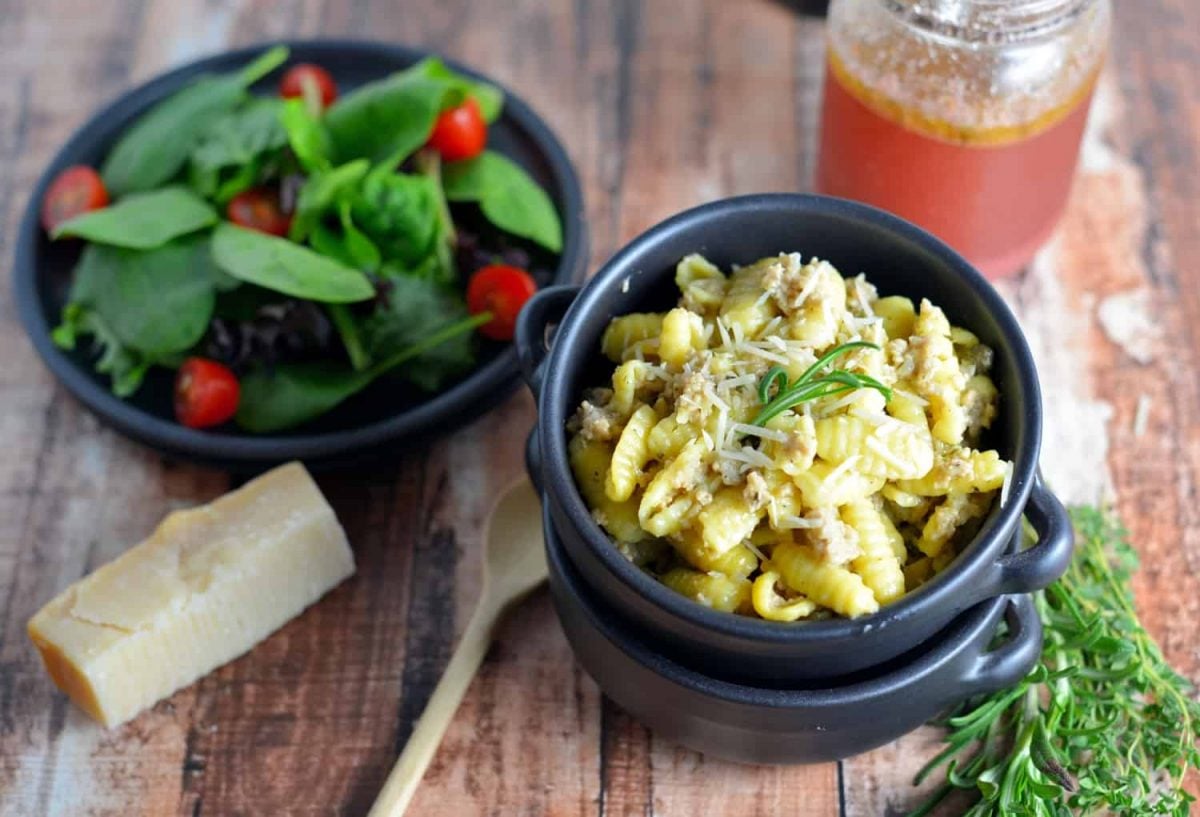 Veal Ragù is the ultimate comfort food, giving your tummy a big hug. The secret is in using a thick, fresh pasta that has the geometry to really hold onto the sauce.
While I've seen similar ragùs served with pappardelle, I just don't feel like it is ideal shape, falling off and leaving a pool of glorious sauce at the bottom of the bowl, it throws off the pasta to ragù ratio.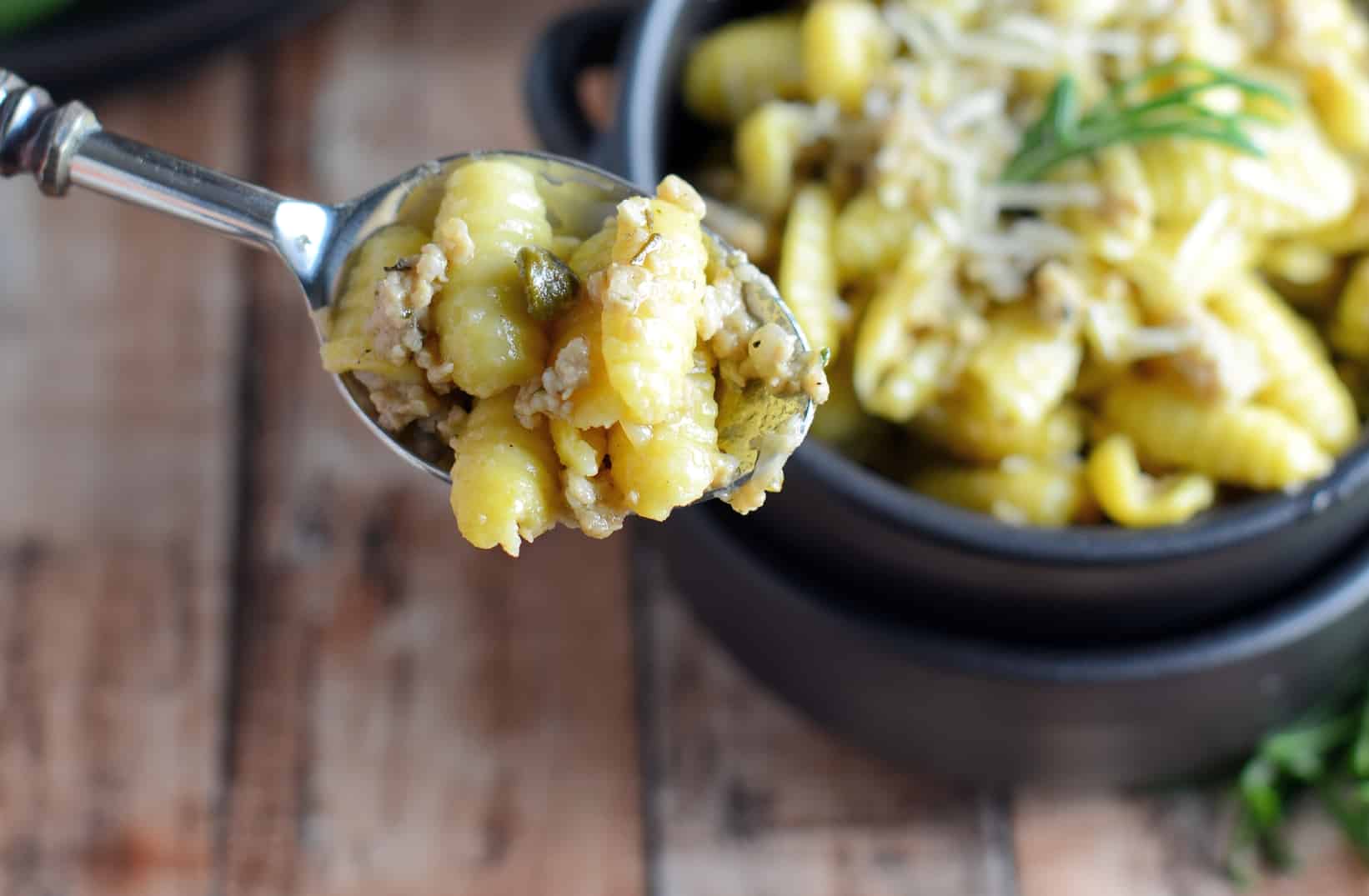 My sister made this batch of Veal Ragù as our Christmas Eve dinner using malloreddus
, a semolina based pasta that is colored with a small amount of saffron. The literal translation is "fat little calves."
They look like thick conch shells, with grooves similar to gnocchi, but traditionally rolled against a wicker basket in Sardina, their place of origin. Other comparable pastas would be shells, gomiti (elbows), orecchiette
or rigatoni. I highly recommend using a fresh pasta for this dish.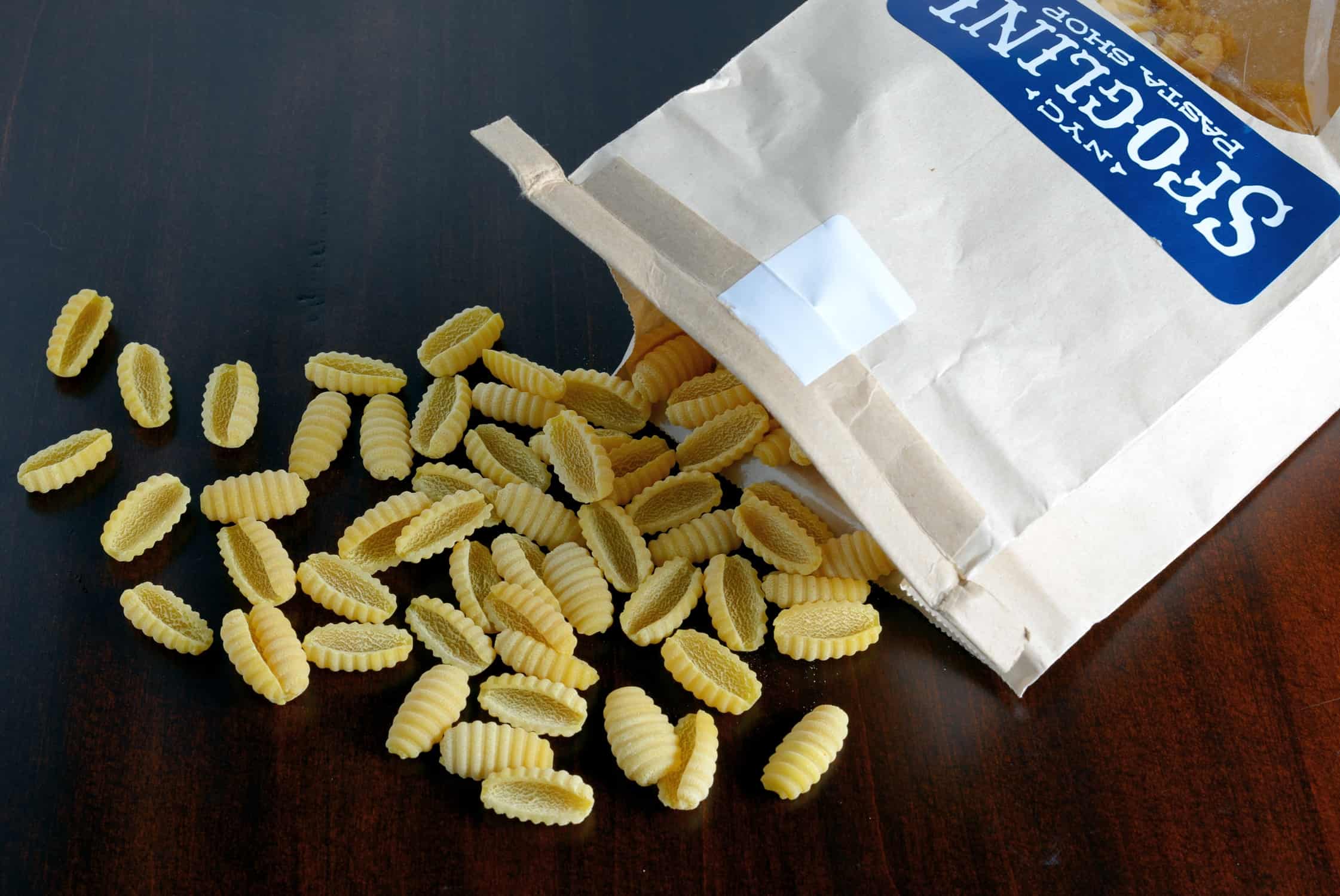 The excess flour after rolling will assist in building the perfect consistency of sauce. In my version, I increased the amount of capers.
The briny little pods add salt and flavor to the sauce and I just kept wanting more to pop in my mouth.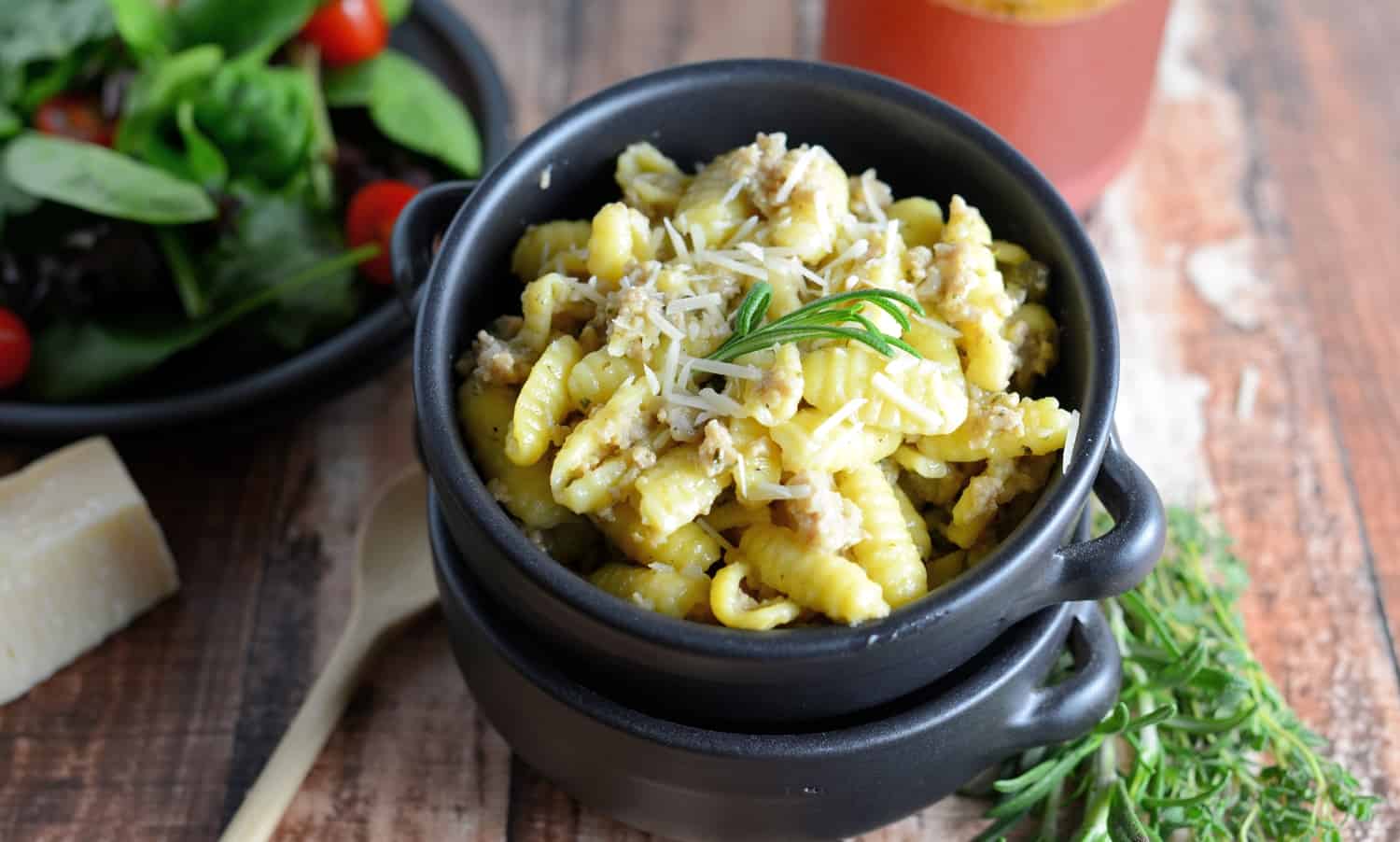 If you liked this Veal Ragu, check out my other traditional Italian favorites: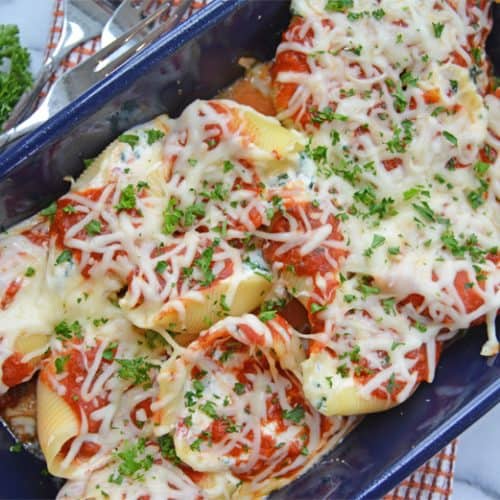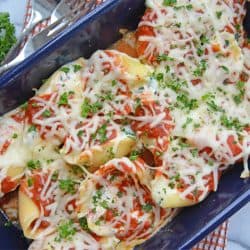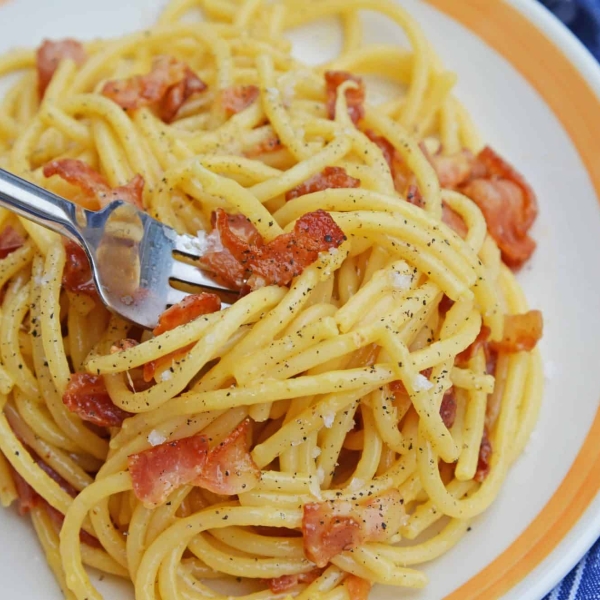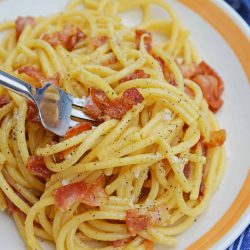 Authentic Carbonara
Authentic Carbonara is an easy Italian pasta recipe using eggs, cheese and bacon. This is an easy carbonara recipe that any home cook can feel confident in making!
See The Recipe!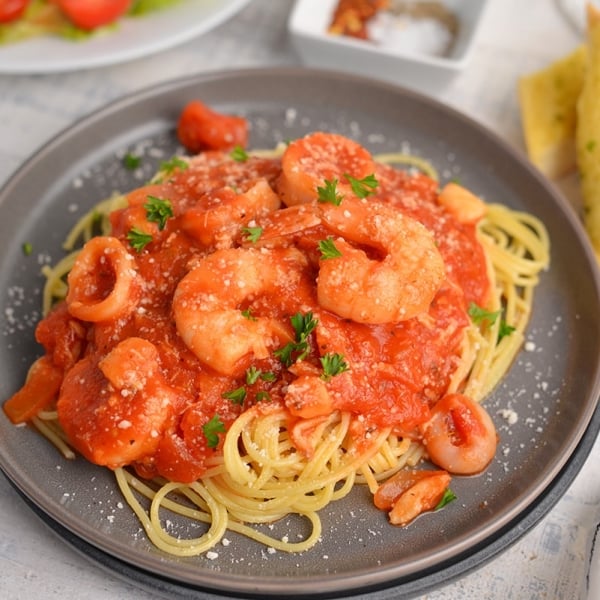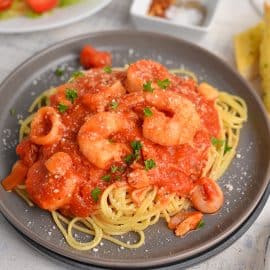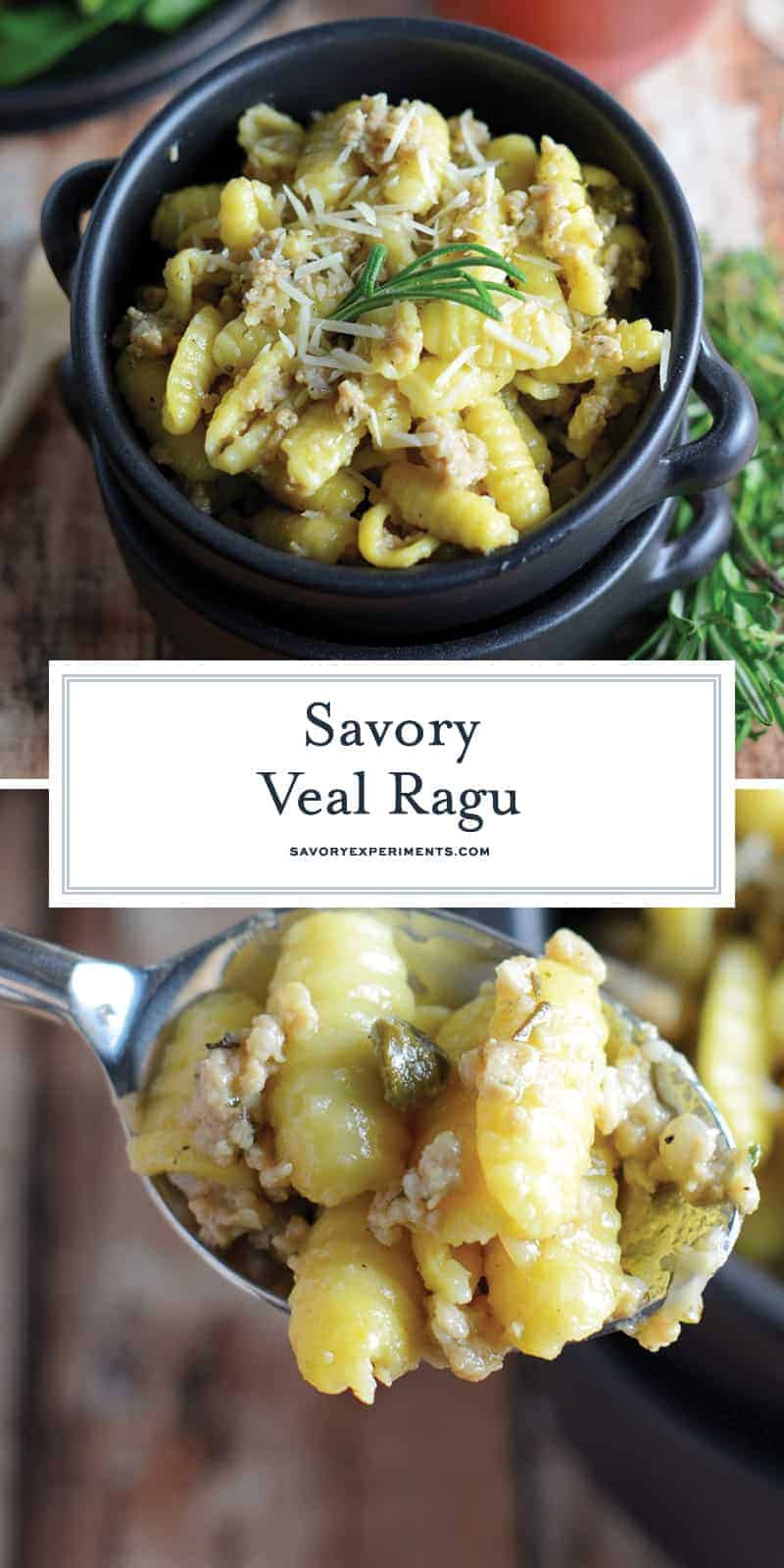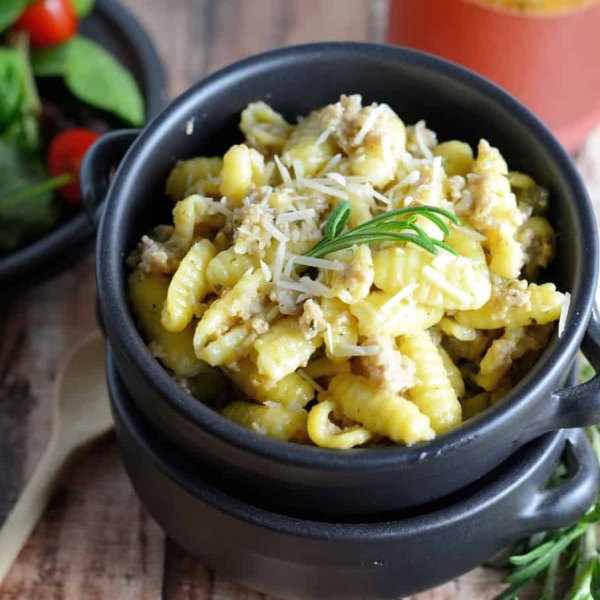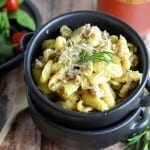 Veal Ragù Recipe
Veal Ragù Recipe- Veal, Capers and White Wine make a rich ragù, pair with your favorite pasta. Not into veal? Use another ground meat!
Instructions
In a large skillet, heat the olive oil over medium heat. Add the chopped onion and minced garlic, stirring frequently, until softened, approximately 5 minutes.

Add ground veal, season with fine sea salt and pepper, increasing to high heat. Cook, stirring occasionally, until the veal is no longer pink and any liquid has evaporated, approximately 8 minutes.

Add the white wine to the skillet and boil over high heat until reduced significantly, approximately 5 minutes.

Add the chicken stock, thyme, rosemary and capers and simmer over moderate heat until the liquid is reduced by half, about 10 minutes.

Meanwhile, cook your desired pasta to al dente. Drain the pasta well, reserving 1/2 cup of cooking liquid, and add it to the skillet along with the Parmigiano-Reggiano cheese, chopped parsley, butter and al dente pasta.

Continue cooking and stirring over medium heat, allowing the sauce to thicken and become creamy, approximately 5 minutes.

Serve with a sprinkle of additional Parmigiano-Reggiano cheese and Maldon sea salt.

If you've tried this recipe, come back and let us know how it was!
Nutrition
Calories:
482
kcal
,
Carbohydrates:
46
g
,
Protein:
28
g
,
Fat:
18
g
,
Saturated Fat:
6
g
,
Cholesterol:
134
mg
,
Sodium:
452
mg
,
Potassium:
498
mg
,
Sugar:
2
g
,
Vitamin A:
445
IU
,
Vitamin C:
5.6
mg
,
Calcium:
135
mg
,
Iron:
3.7
mg