Peppadew
What in the world are peppadew peppers? Learn the answer to that plus some great recipes to use them here! These are the BEST peppadew recipes!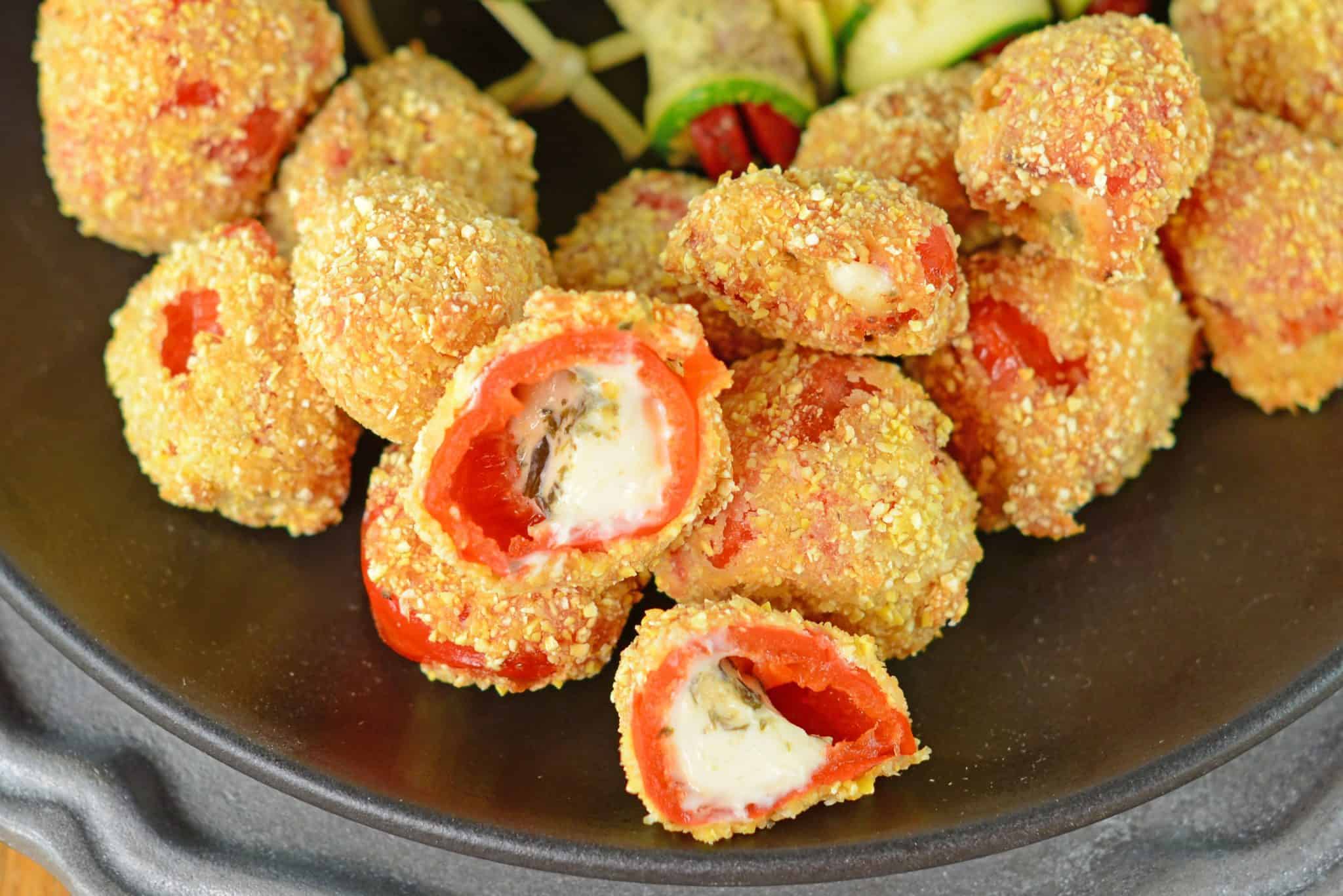 What are peppadews?
Believe it or not, this is actually just the brand name for the grape-sized pickled Juanita peppers. You can purchase them in either mild or hot options, and I've even seen some yellow ones (the traditional peppers are red.)
You often see these peppers served on their own stuffed with cheese, but they can also be added to a multitude of different recipes to provide heat and flavor.
Peppadews can be found already pitted and stored in oil in the Olive Bar section of your grocery store or jarred in the Italian food section.
One 14 ounce bottle typically has about 20. Plan on a few being torn or unable to be stuffed. Just set those aside for a soup, salad or sauce.
Recipes that use peppadew peppers: