This Italian dressing recipe is such a simple and delicious homemade recipe! Made from fresh ingredients and with no additives or preservatives, this Creamy Italian Dressing will become one of your absolute favorites!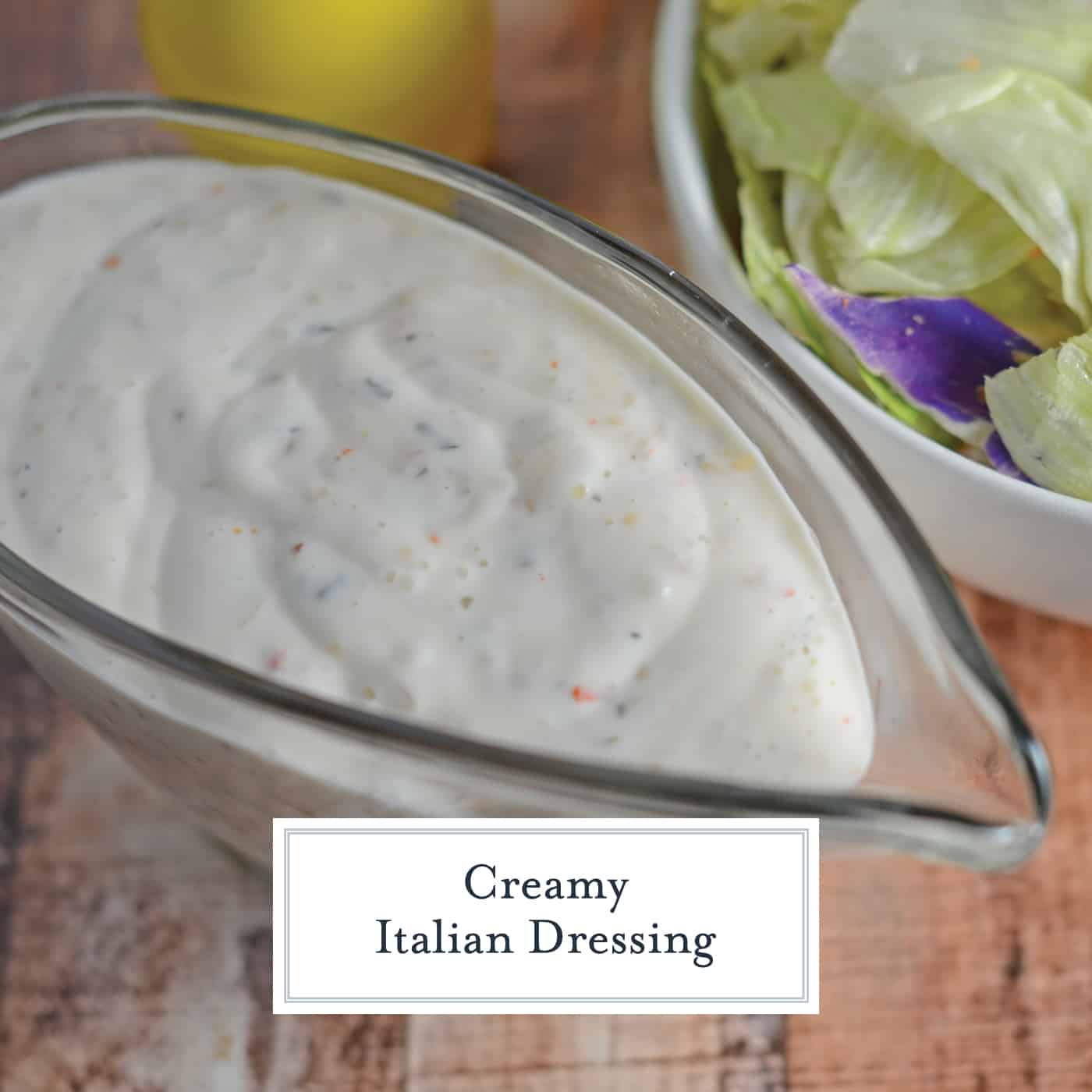 Creamy Italian Dressing is a creamy, zesty Italian dressing that you will fall in love with. In 10 minutes or less, you can have your very own homemade Italian dressing made from fresh and whole products!
There are two camps when it comes to dressings. One group of folks loves a thinner, and more punchy vinaigrette and then there are those (like me) whole love a good old creamy dressing.
In my opinion, Italian dressing is best served creamy. This recipe will allow you to make your own at home in a flash.
Fun factoid, dressing salads is something that started nearly 2,000 years ago with the Babylonians. They were partial to oil and vinegar. The creamy variety is said to have potentially debuted about 200 years ago at a French Nobleman's table. Who knew?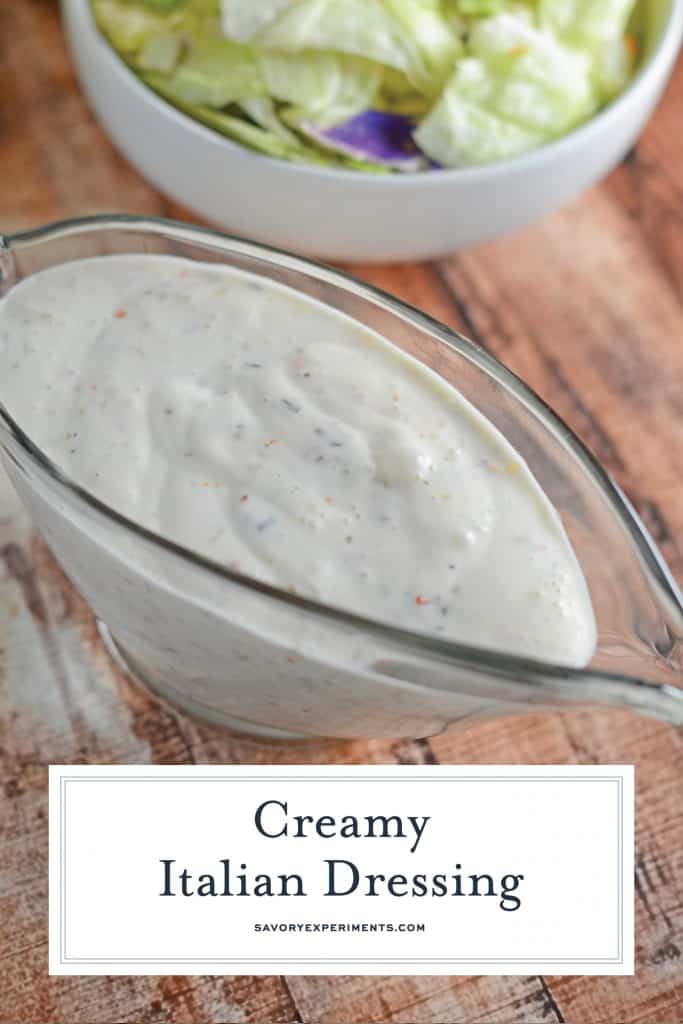 Back to the task at hand. I know buying pre-made is easy, but so is making your own homemade salad dressings, like this Creamy Italian Dressing!
Cheap, non-reactive, and easy to clean, they tend to make the best storage. While you can certainly mince everything super fine and hand mix, a small food processor is the best way to get the job done in a hurry.
Homemade is so simple and scalable. You can make enough for just one salad or enough to last the week and there are no additives and preservatives.
I always say that homemade products are so much better than store-bought. Maybe it's because I know exactly what is going into it.
You honestly have no idea what is put into anything that is mass-produced these days. If you can't read what the ingredients on the back of the bottle are, chances are you don't know what they are in the first place.
Not only can you pronounce everything in this dressing because it's homemade, but it also tastes really fresh which makes your salad taste that much better with every bite.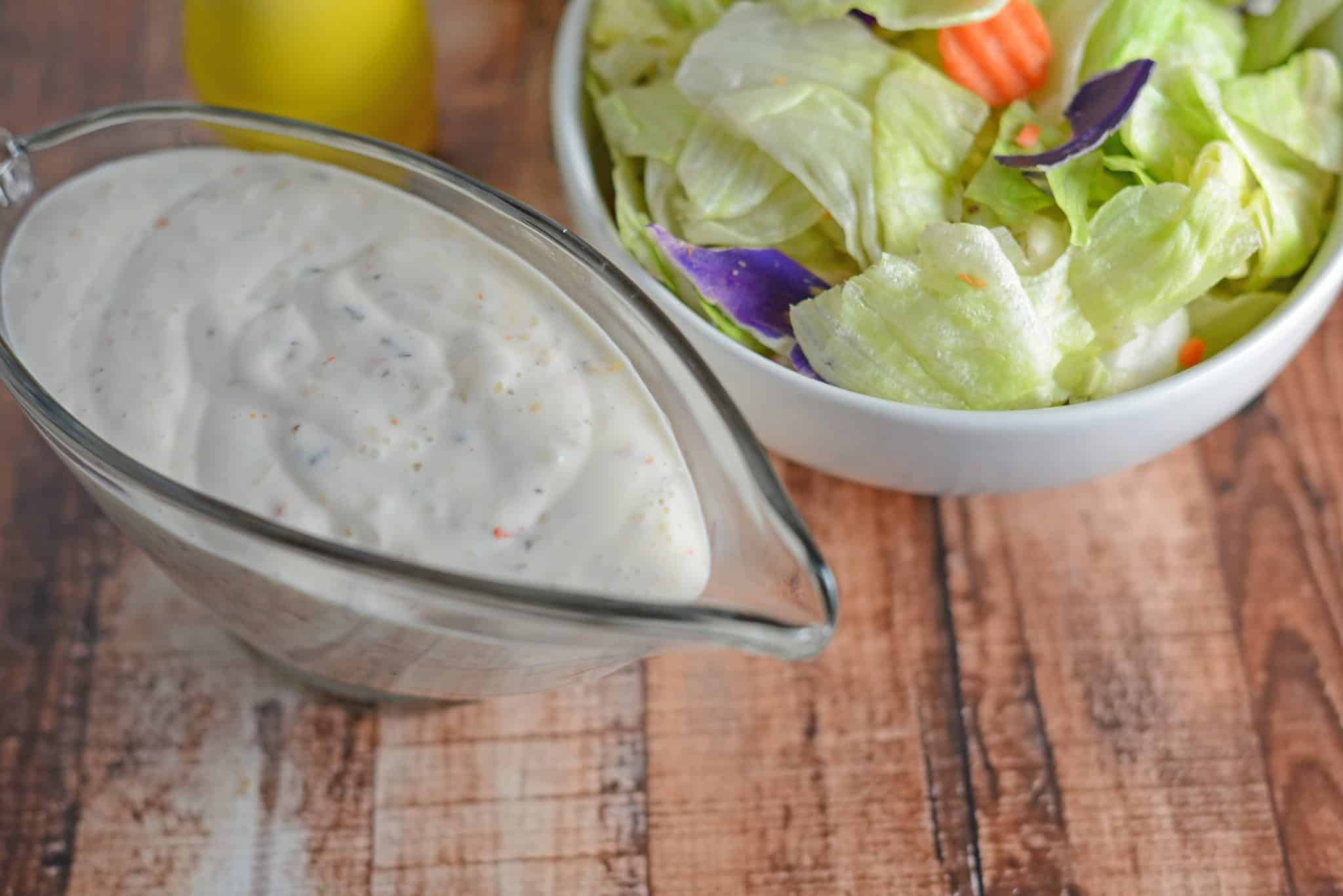 Because this dressing is free of those pesky preservatives and stabilizers, I would suggest storing it in the refrigerator. Keeping them in an airtight vessel is key. I typically reach for my mason jars which are great because they come in so many sizes or for the salad dressing shaker.
This dressing is perfect for your favorite salad, for veggie dip platters at a party, or on the table for your next BBQ mixed in with your favorite pasta salad recipe. It is super versatile and packed with the zest and zing you love in those store-bought bottles.
Everyone will be asking for the recipe once they take the first bite and will be shocked once they hear it's completely homemade!
Check out these other easy dressings: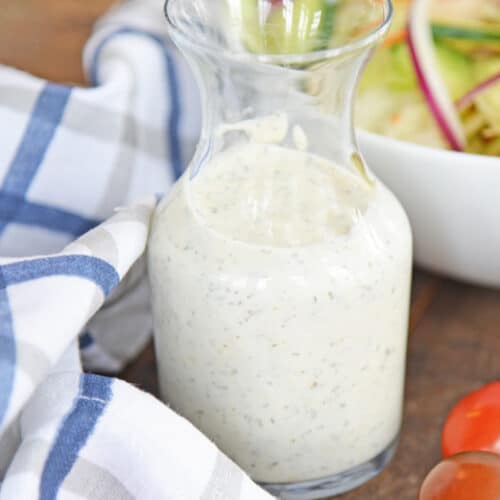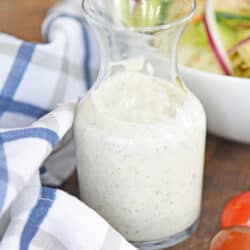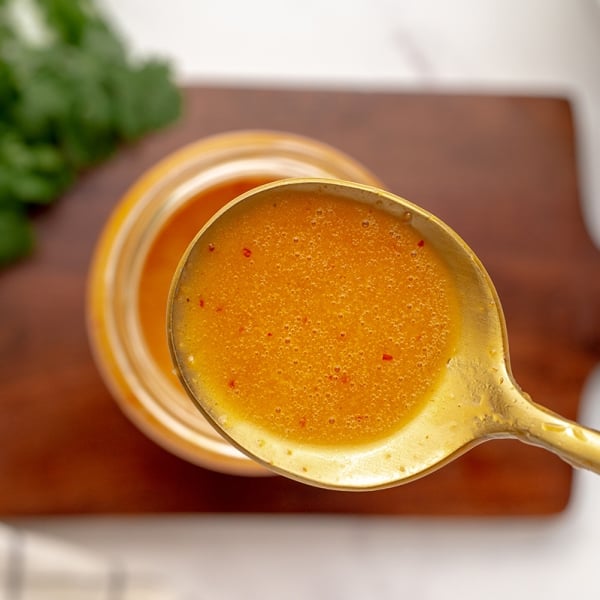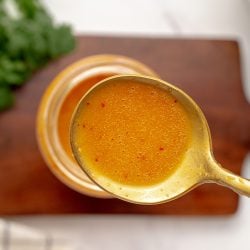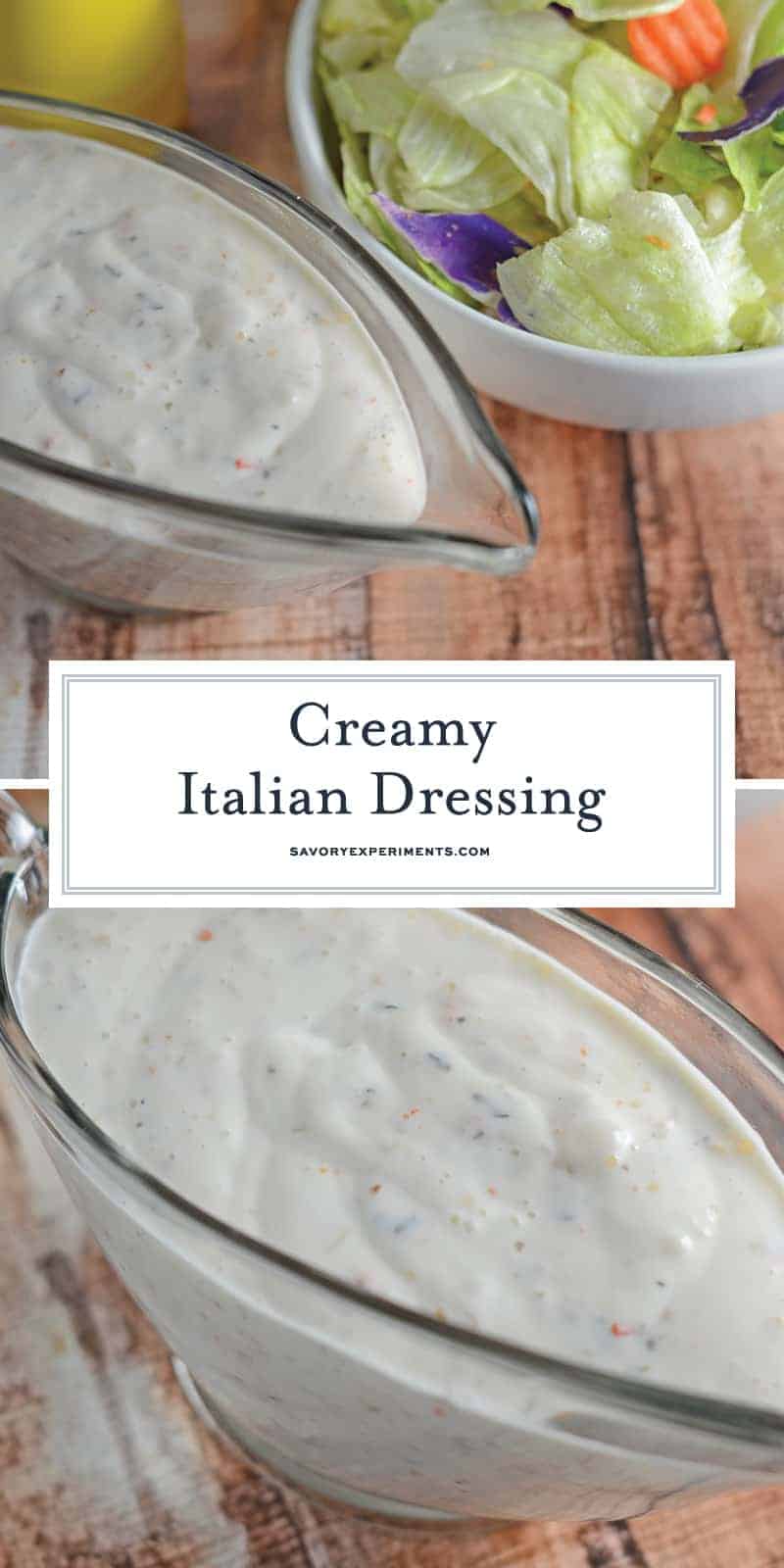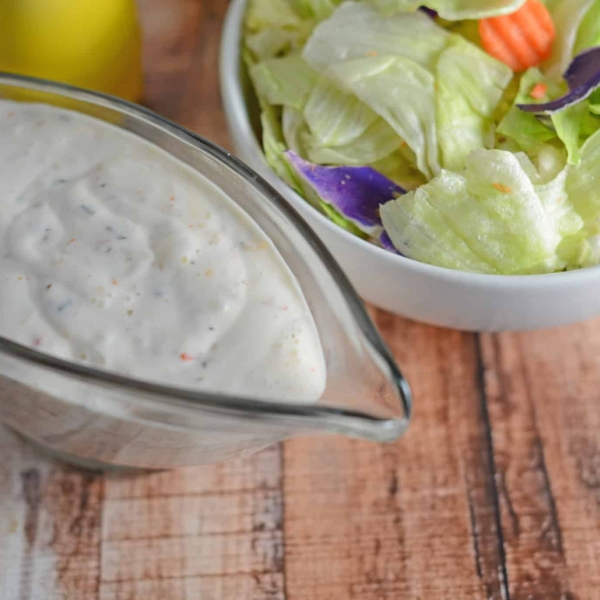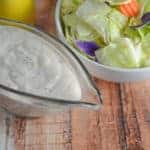 Creamy Italian Dressing Recipe
Homemade Italian Dressing – Creamy, zesty Italian dressing made in just 10 minutes from whole ingredients.
Instructions
Add garlic, carrots and red bell pepper to small food processor, pulse until all are in small pieces.

Add mayonnaise, lemon zest, red wine vinegar, dried Italian seasoning, sugar and Worcestershire sauce and fine sea salt to the food processor, pulse for 30 seconds until well blended.

If you've tried this recipe, make sure to come back and let us know how it was!
Nutrition
Calories:
202
kcal
,
Carbohydrates:
2
g
,
Fat:
21
g
,
Saturated Fat:
3
g
,
Cholesterol:
11
mg
,
Sodium:
185
mg
,
Potassium:
49
mg
,
Sugar:
2
g
,
Vitamin A:
1055
IU
,
Vitamin C:
26.6
mg
,
Calcium:
5
mg
,
Iron:
0.2
mg