With only 4 ingredients and a few minutes, you can have a homemade, spicy sauce that is out of this world! Sriracha Aioli is great on sandwiches or as a dipping sauce!
If you'd like to add a little spice to your sandwiches, check out this Sriracha Aioli! Only 4 ingredients and super easy to make!
There are many ways to make an aioli spicy. Chipotle peppers, Sriracha, chile powder, hot sauce, buffalo sauce, jalapenos, wasabi, horseradish.
The list is pretty lengthy, but typically speaking, spicy aioli refers to a Sriracha aioli sauce.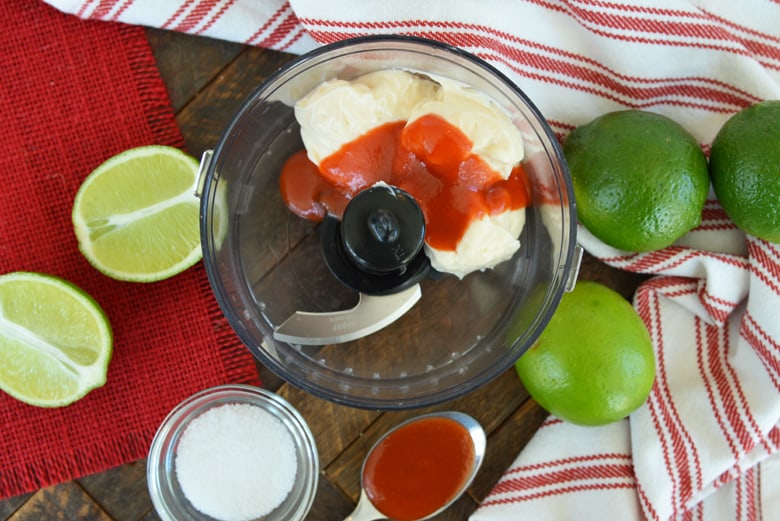 What is aioli sauce?
Aioli is a sauce popular in Mediterranean cuisine. It's made of garlic, olive oil, lemon juice, and egg yolk, which makes it sneakily similar to a garlic mayo. It is the most popular in Spain, France and Italy.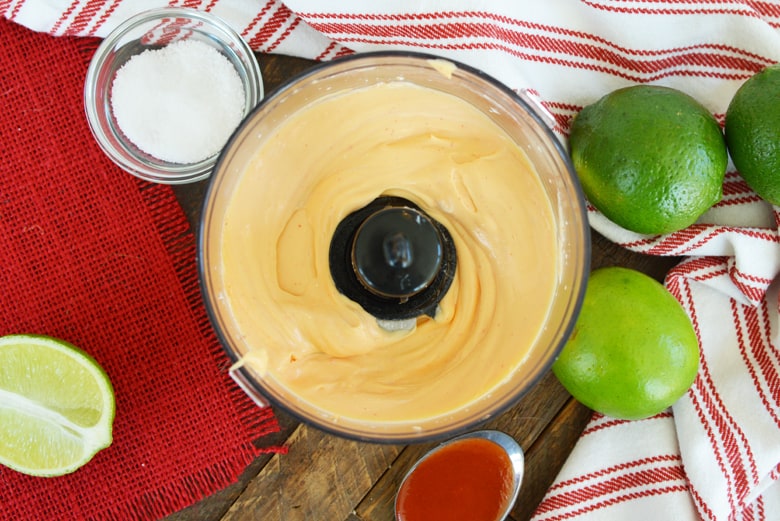 This is also why you can make aiolis like this easy Sriracha Aioli at home. Just use a store bought mayonnaise. You can also make homemade mayonnaise in a blender super easily. You can use any type of mayonnaise, but to be more authentic, look for one made with olive oil opposed to vegetable or other types of oil.
What is Sriracha?
Sriracha is a type spicy chili sauce made from a paste of chili peppers, white vinegar, garlic, sugar, and salt. It has an initial heat followed by a sweet aftertaste, which makes it great for this homemade Sriracha Aioli!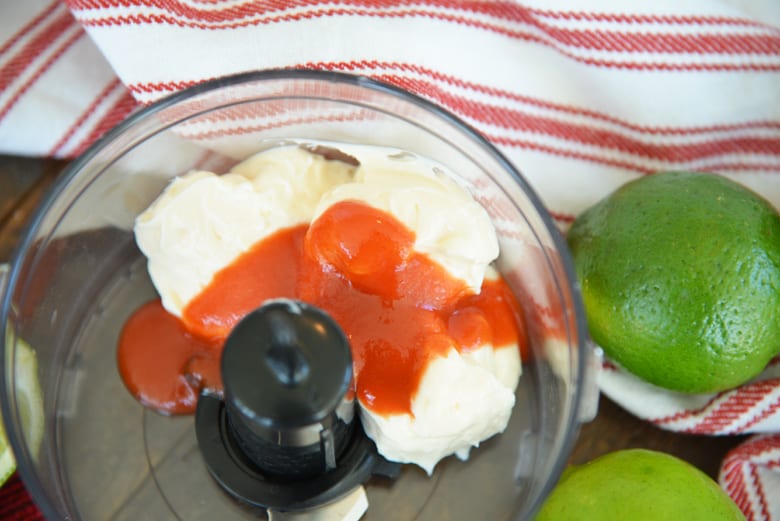 It is commonly called cock sauce for the signature rooster on the label. Sriracha started to gain even more popularity in the past decade. Because of this, nearly all hot sauce brands have a similar product.
If you like the flavor of sriracha, you might also like my Sriracha Sour Cream! It is very similar to a yum yum sauce, just with a kick!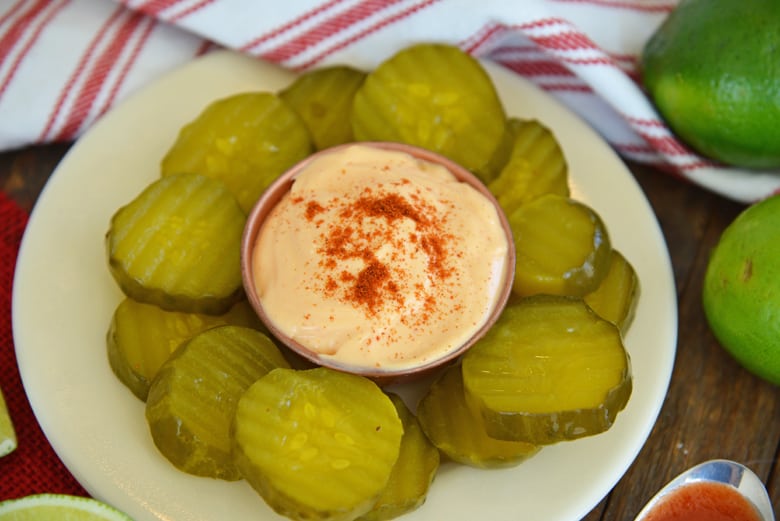 How to make spicy aioli?
This sriracha aioli recipe could not be more simple! First, gather your ingredients:
mayonnaise
chile sauce (sriracha)
fresh lime juice
kosher salt
Next, combine all of the above ingredients in a small bowl, and whisk until combined. Allow the sauce to sit for 30 minutes before serving, and you're done!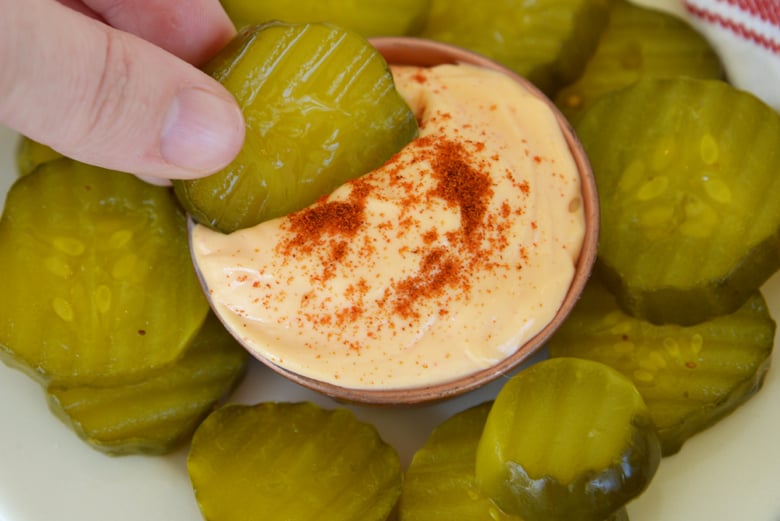 What do I use Sriracha Aioli for?
Aioli is excellent as a dipping sauce or condiment to slather on sandwiches or burgers. You can dip olives, carrots or potato chips.
Spicy aioli can be used in the place of anything requiring hot sauce and is especially good on buffalo chicken sandwiches.
You can also check out my whole collection of aioli recipes!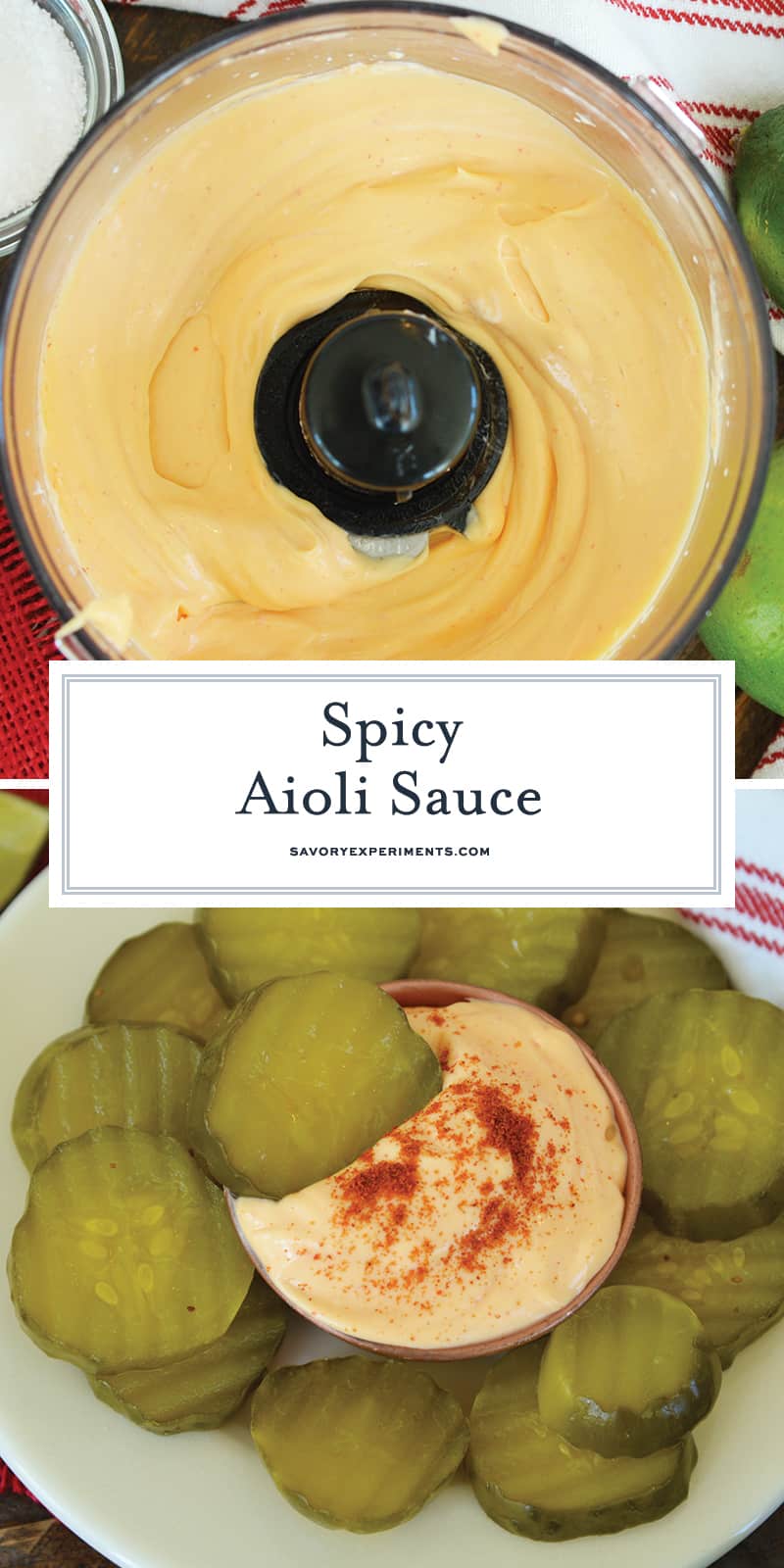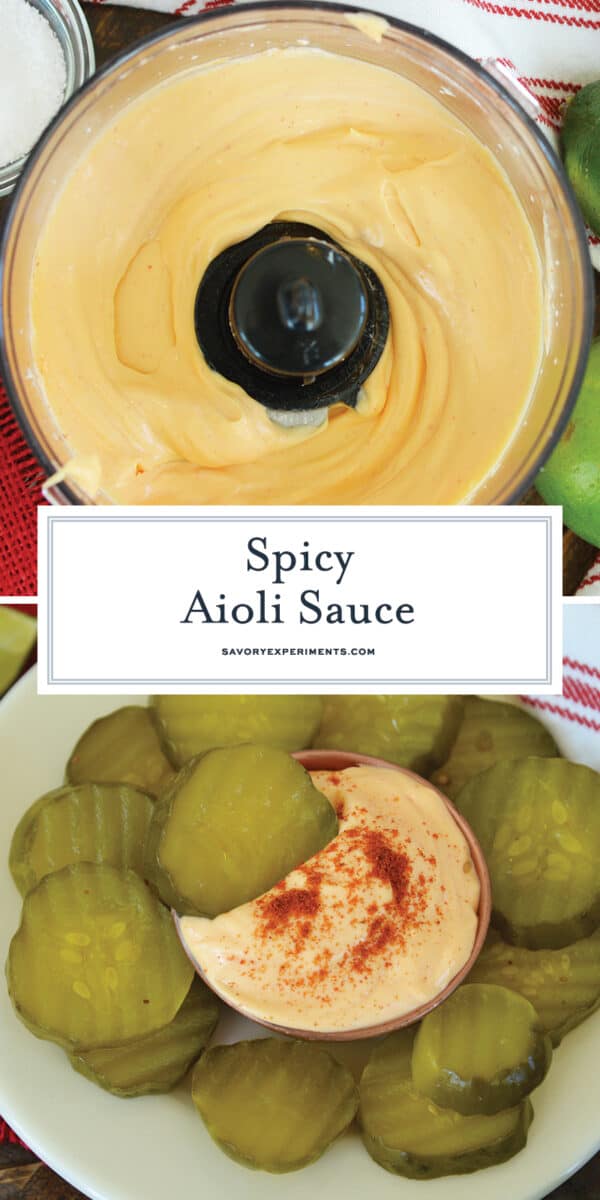 Some of my other favorite spicy dishes: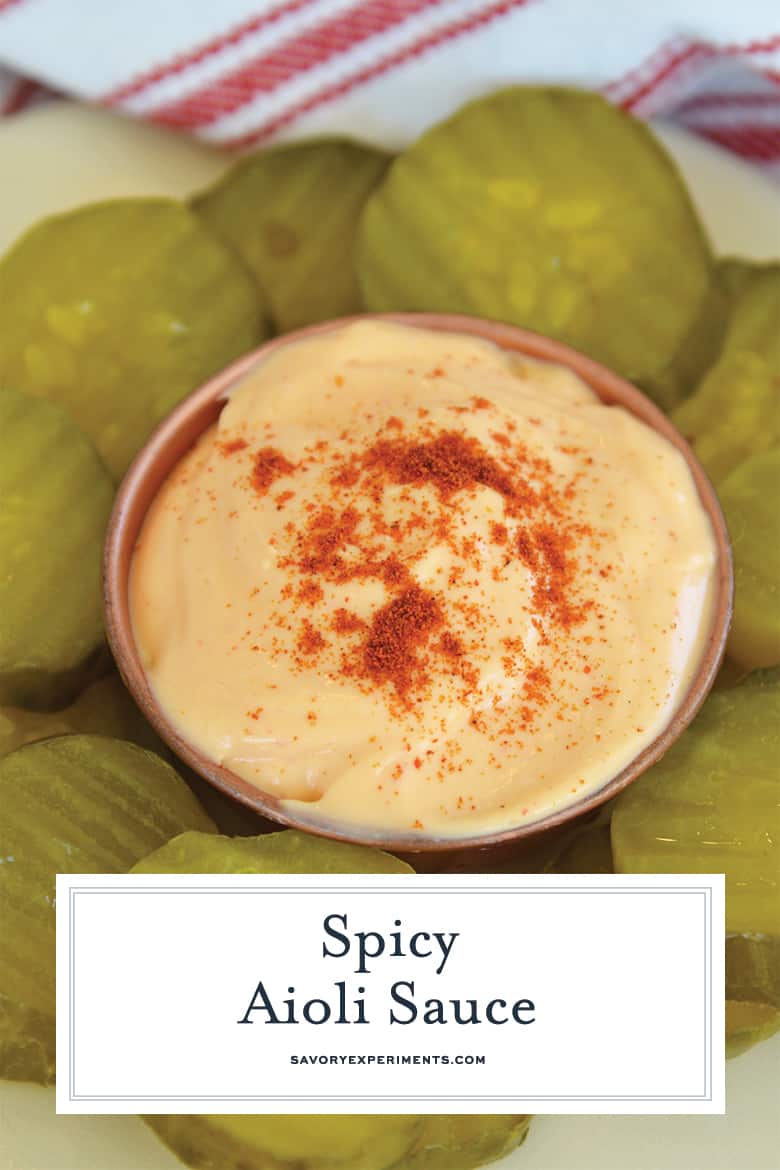 CONNECT WITH SAVORY EXPERIMENTS!

Be sure to follow me on social media, so you never miss a post!

Facebook | Twitter | Youtube
Pinterest | Instagram

Get our FREE 8 Day E-Course on How to Be a Better Home Cook. Sign up HERE!