With only 3 simple ingredients, you can make this easy Wasabi Aioli sauce! Great as a dipping sauce, a sandwich spread or even alongside sushi!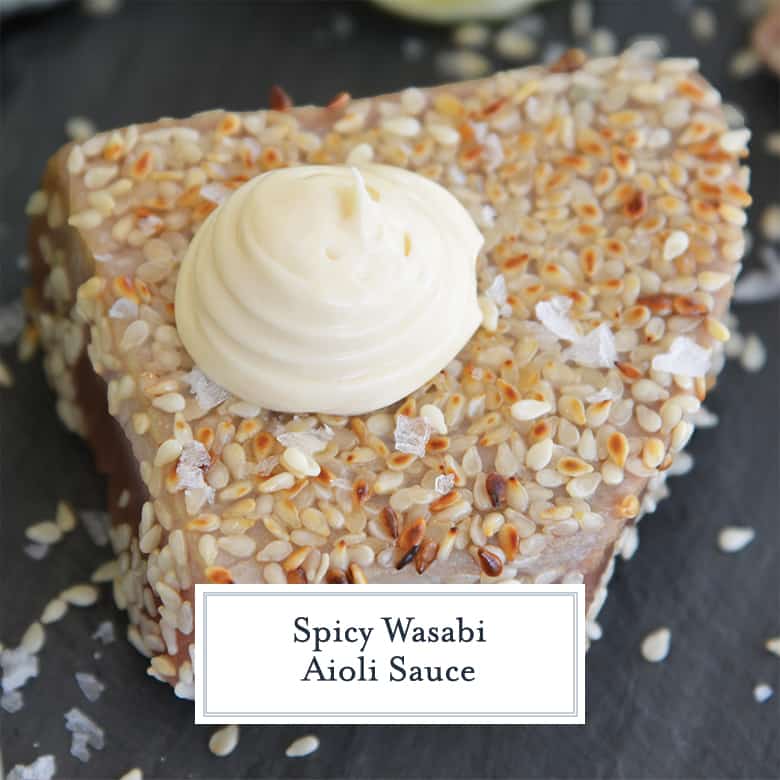 Add some spice to your life with this easy Wasabi Aioli recipe! Cool mayonnaise tones down the heat just a tad for the perfect spicy dipping sauce.
It's time to get real with you. I might have a condiment addiction. And more specifically, an aioli addiction.
I am a firm believer that certain (most) foods just taste better with a little help from a dipping sauce or condiment. And because aioli sauces are really easy to make, they are usually my go to.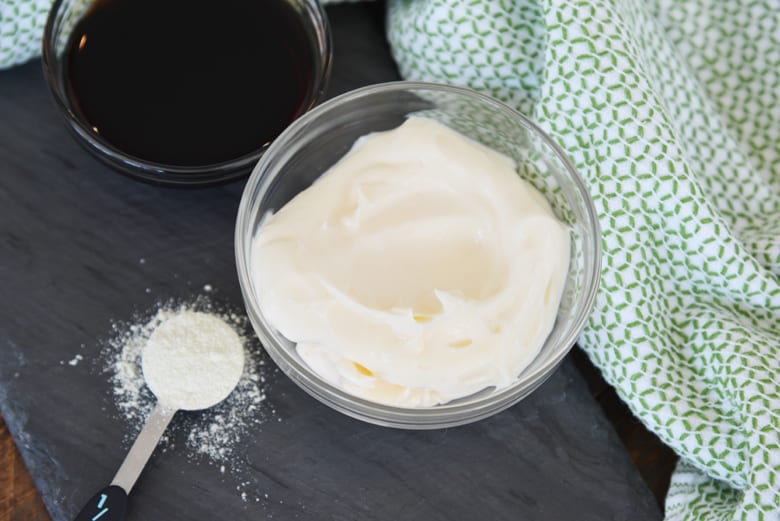 This easy Wasabi Aioli is my most recent addiction to my aioli recipe collection. If you've missed the others, some of my favorites are:
What is wasabi?
If you've ever been to a sushi restaurant, you've probably seen the green paste-like substance served on the side of sushi. That my friend, is wasabi.
Different from wasabi aioli, real wasabi is a paste made from a Japanese plant. The taste of it is similar to that of a hot mustard or horseradish. It is very spicy, but the "burn" doesn't linger as long as a pepper would.
What is aioli?
Aioli is popular in Mediterranean cuisine and is a sauce made of garlic, olive oil, lemon juice, and egg yolk, which makes it sneakily similar to a garlic mayo. It is the most popular in Spain, France and Italy.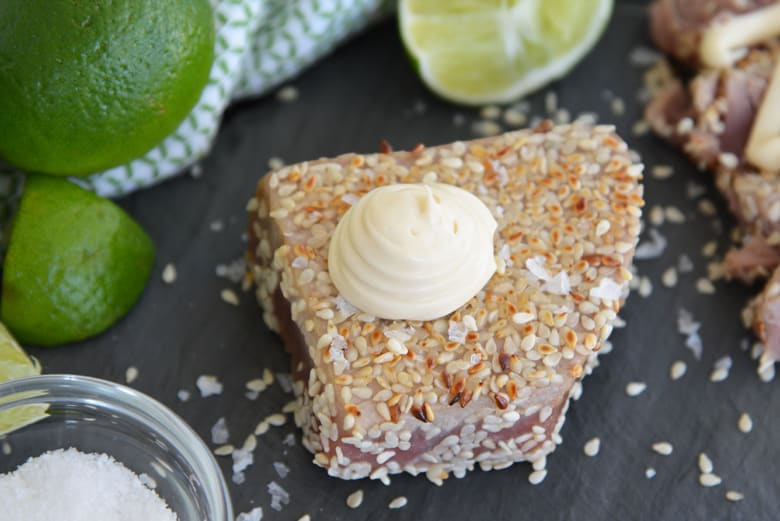 This is also why you can make super easy wasabi aioli with just a store bought mayonnaise. You can also make your own mayonnaise super quick in a blender. You can use any type, but to be more authentic, look for one made with olive oil opposed to vegetable or other types of oil.
How to make this Wasabi Aioli
Start by gathering your ingredients. This simple wasabi aioli needs:
mayonnaise
wasabi powder
soy sauce
Next, combine all of the above ingredients in a small bowl. Be sure to whisk well so that everything is evenly combined. Then throw it in the refrigerator and allow it to cool for 30 minutes before serving.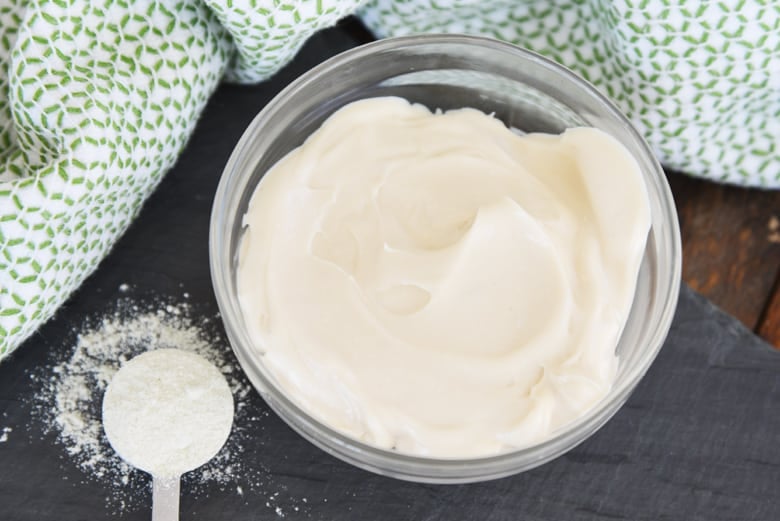 How do I store wasabi aioli?
Store your wasabi aioli in an airtight container in the refrigerator for up to a week. Freezing aioli sauces would not be suggested.
What can I use aioli for?
Aioli is perfect as a dipping sauce or condiment to slather on burgers and sandwiches. You can dip olives, carrots or potato chips or even put a dollop on top of cooked veggies or crab cakes.
Here are more spicy recipes you'll love: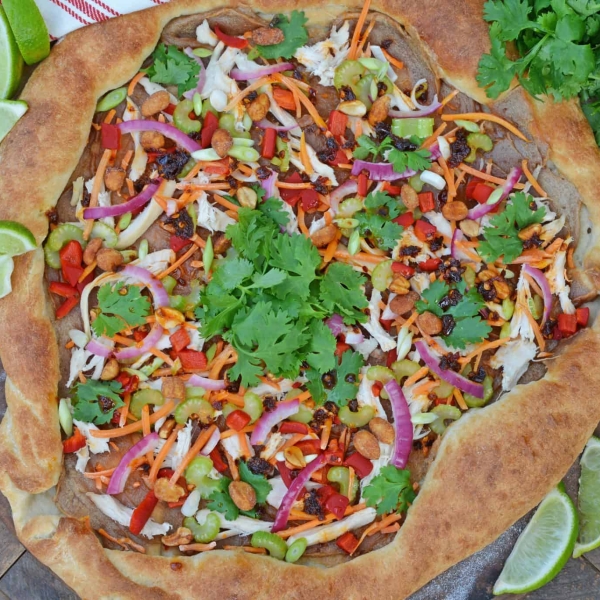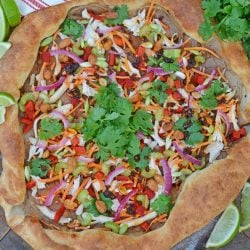 Spicy Thai Chicken Pizza
Spicy Thai Chicken Pizza uses a rich peanut satay sauce with shredded chicken, colorful vegetables and topped with sweet honey roasted peanuts and spicy chili oil.
View this recipe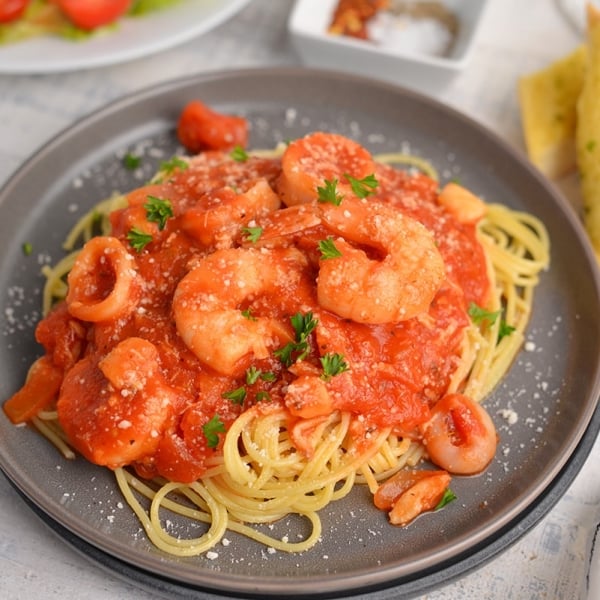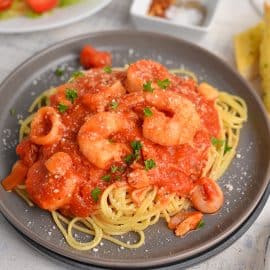 Seafood Fra Diavolo Recipe
Sweet and spicy tomato-based sauce simmered with tender seafood like shrimp, scallops, calamari and more.
View this recipe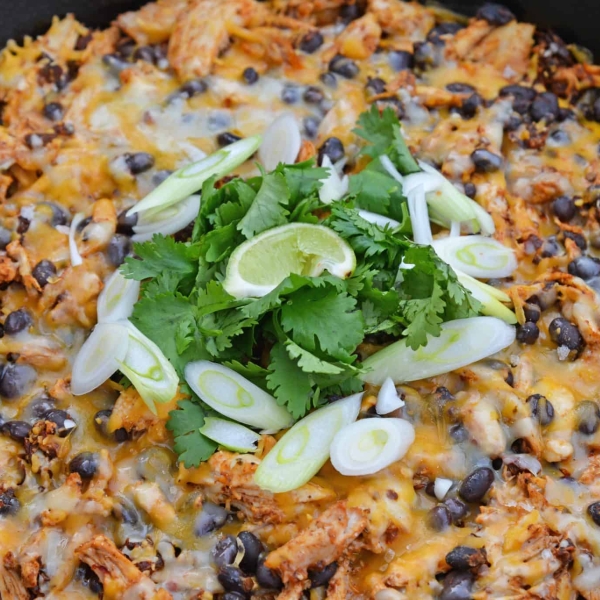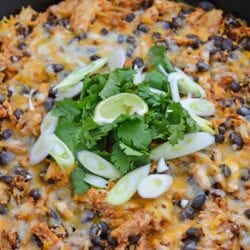 Chicken Enchilada Casserole Recipe
This Chicken Enchilada Casserole Recipe is a delicious casserole recipe loaded with a cornbread crust, chicken, beans, and cheese, all made in a cast iron skillet!
View this recipe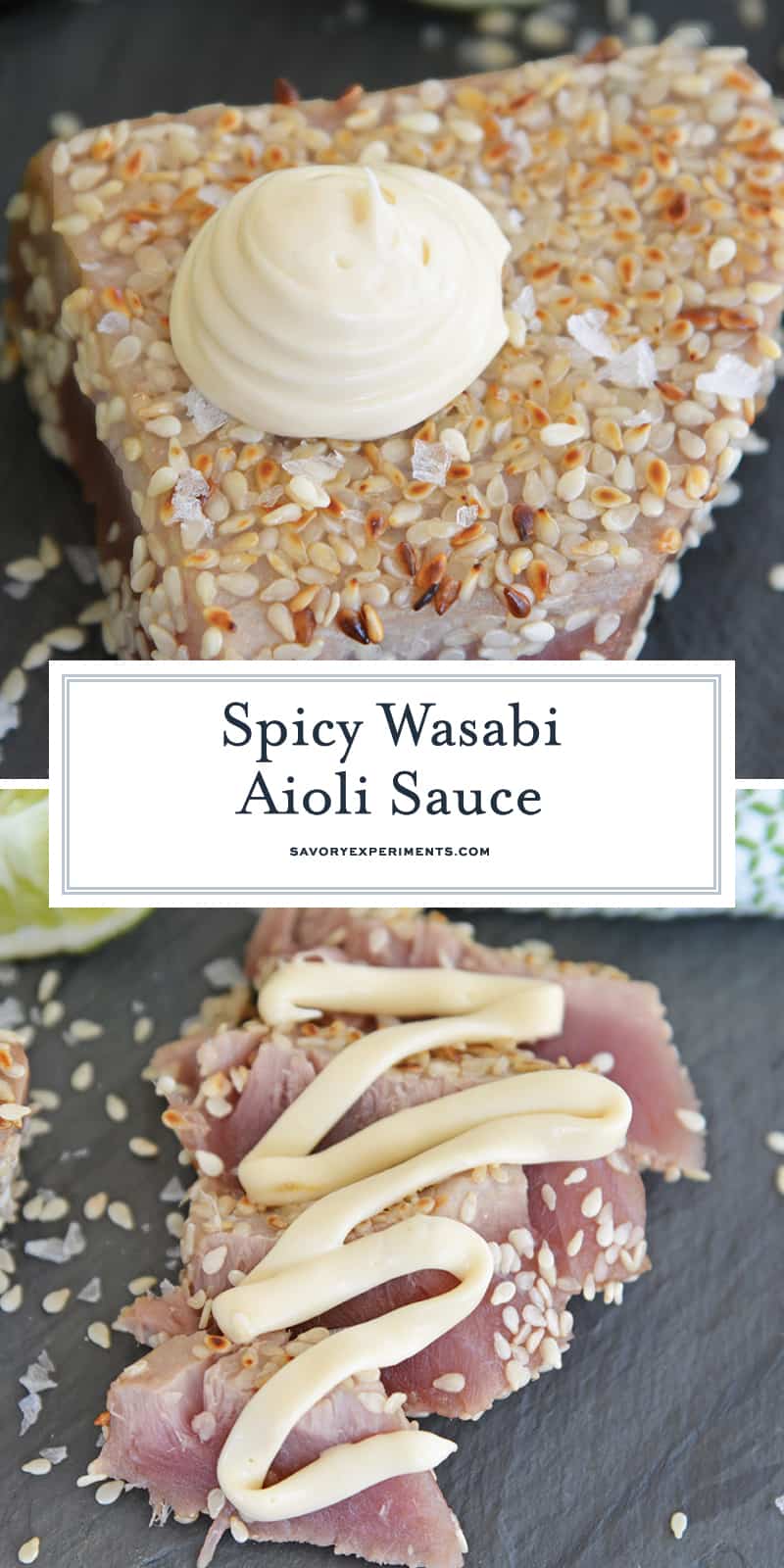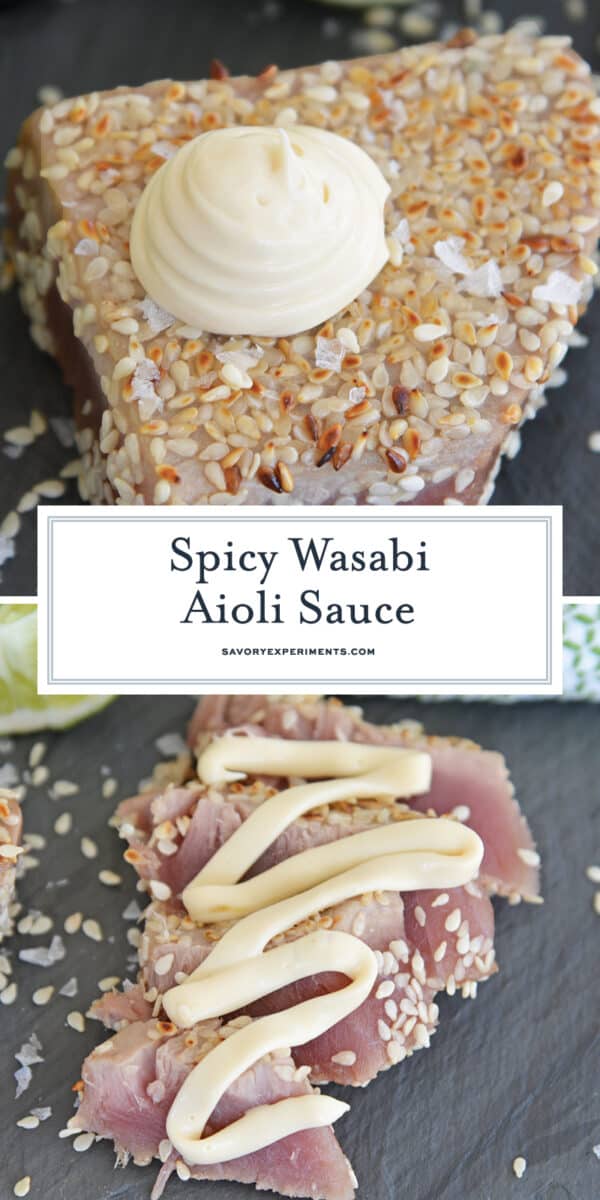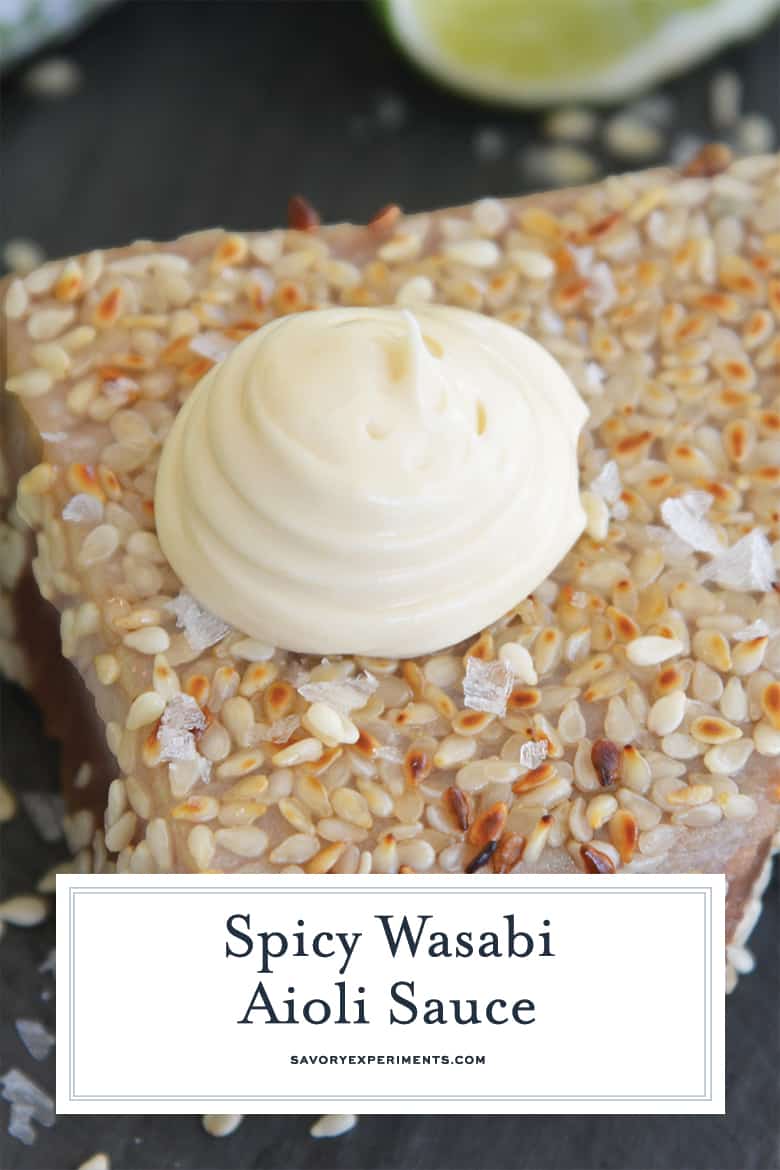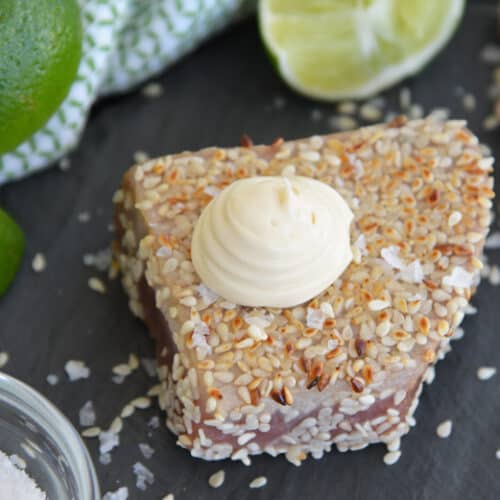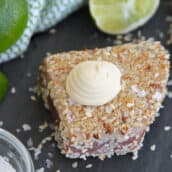 Wasabi Aioli Sauce
With only 3 simple ingredients, you can make this EASY Wasabi Aioli! Great as a dipping sauce, a sandwich spread or even alongside sushi!
Instructions
Combine all ingredients in a small mixing bowl, whisk well.

Chill for 30 minutes before serving.

If you've tried this recipe, come back and let us know how it was!
Nutrition
Calories:
1529
kcal
,
Carbohydrates:
2
g
,
Protein:
3
g
,
Fat:
168
g
,
Saturated Fat:
26
g
,
Cholesterol:
94
mg
,
Sodium:
1758
mg
,
Potassium:
45
mg
,
Sugar:
4
g
,
Vitamin A:
146
IU
,
Vitamin C:
1
mg
,
Calcium:
18
mg
,
Iron:
1
mg