Are you ready to get your spicy on? Sriracha Gouda Mac and Cheese is a creamy mac and cheese recipe that uses gooey gouda with spicy Sriracha and a fresh crunch for texture.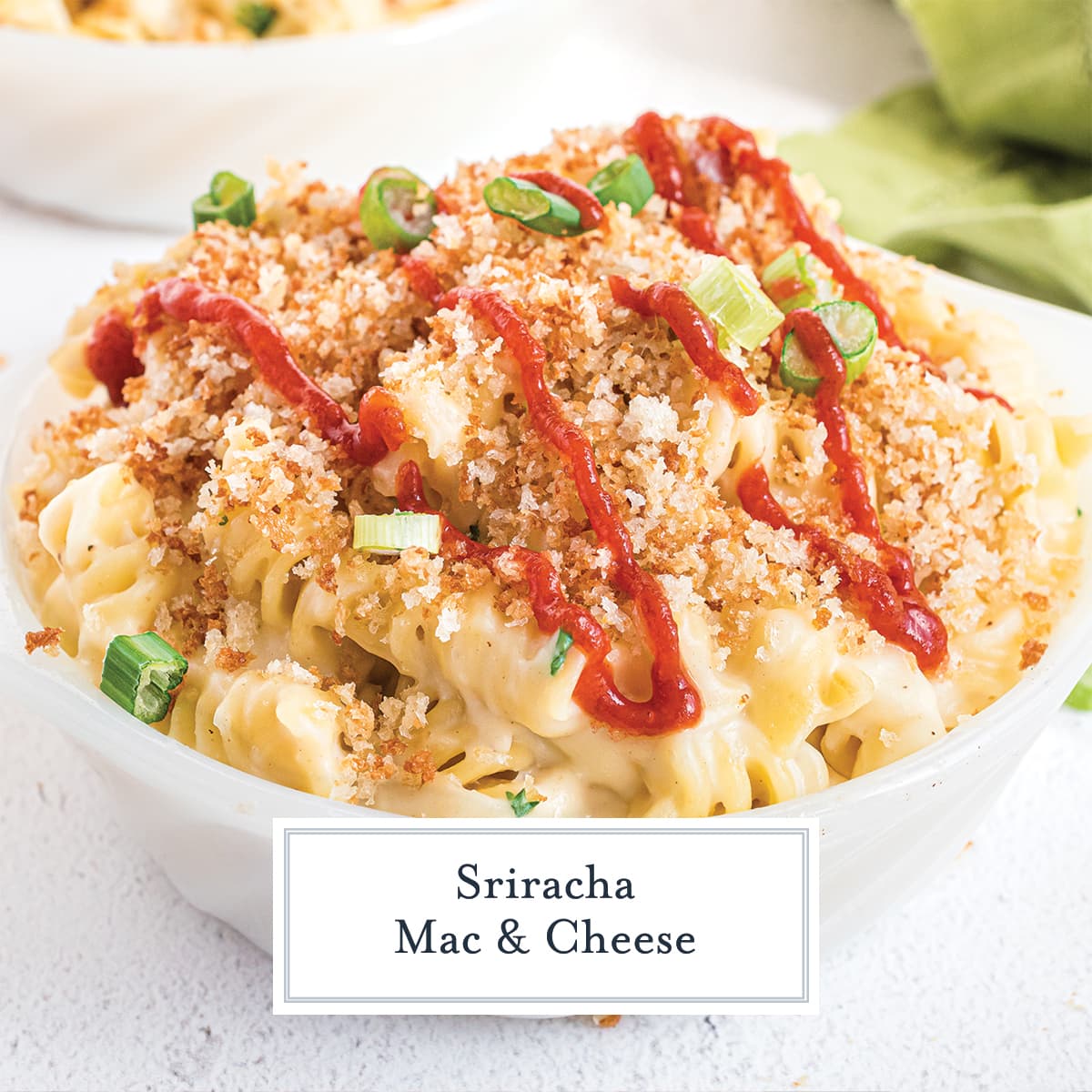 Sriracha Mac and Cheese
My husband is notorious for thinking any and every recipe would be made better if only it had bacon and hot sauce. I could serve him Cheerios and he'd ask for the hot sauce.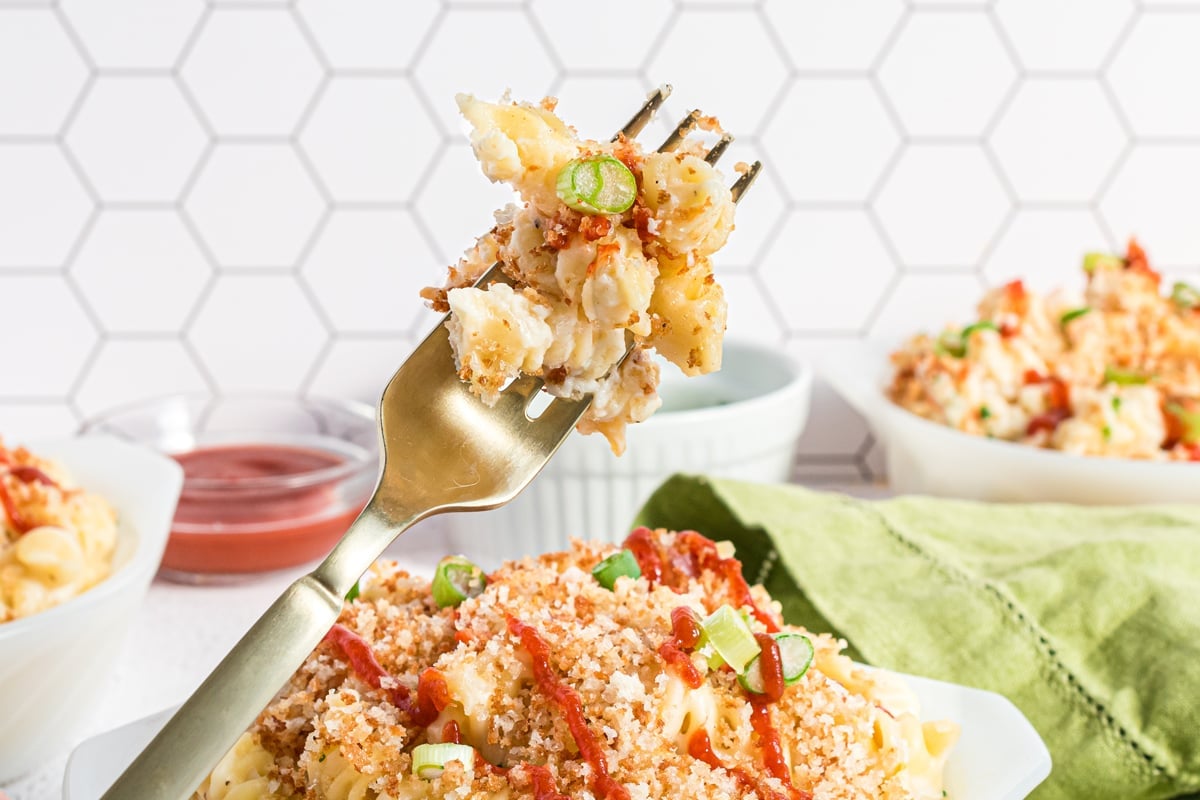 On many occasions I disagree, that it covers up the flavor profile of my food, but for mac and cheese, it pairs perfectly. Hot, piquent Sriracha with salty, crunchy bacon and smooth, smoked gouda is like a match made in flavor heaven.
Top is with panko crunchies and lush scallions and you have just hit the mac and cheese motherload, foodie friend.
Mac and Cheese Sauce- Bechamel
People tend to think an excellent macaroni and cheese reaches legendary status due to gobs of, well, cheese. I beg to differ. Macaroni and cheese connoisseurs will agree that it starts with a bechamel sauce. And then comes pairing with the perfect cheese.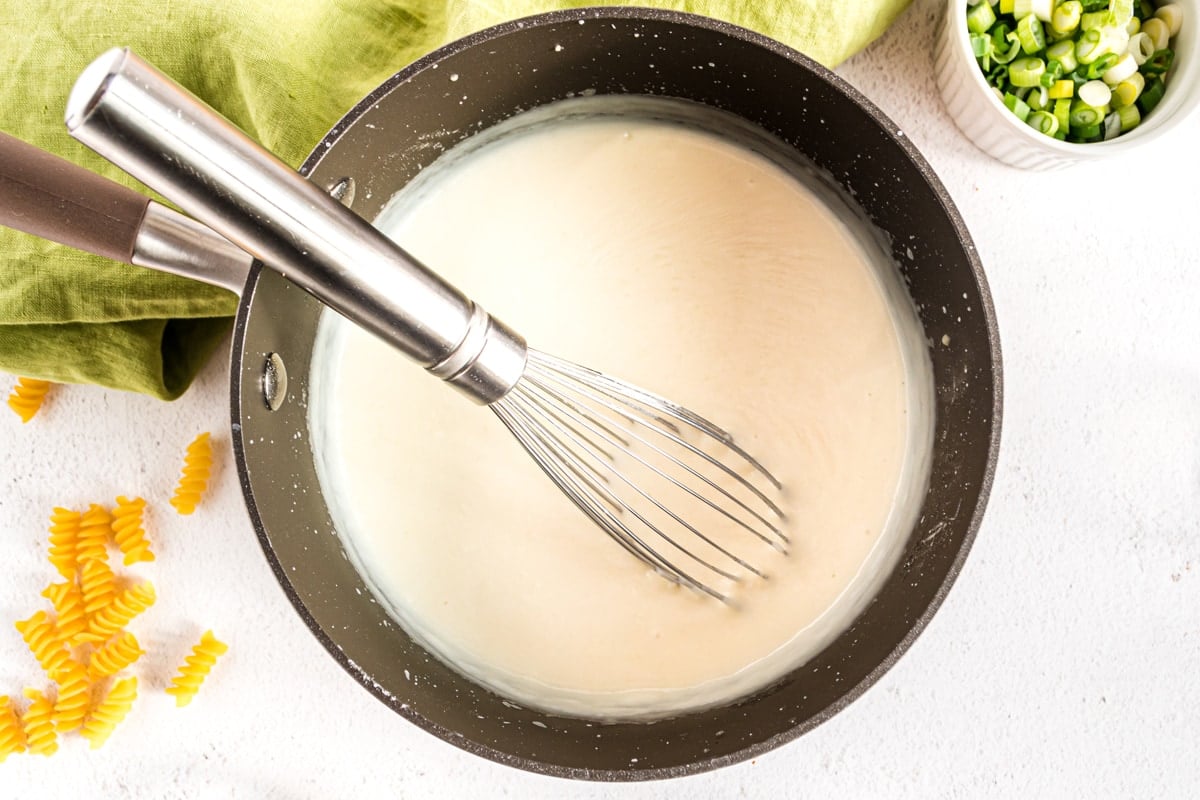 One of the classic "mother" sauces, bechamel sauce is the beginning to many tasty meals. Rich and creamy, it is the base for any fabulous cheese sauce.
The basics of a bechamel start with equal parts butter and flour. I like to use clarified butter, but I realize that isn't always in the game plan. Whisk in flour until a paste forms. Wait until it browns just a little, this adds flavor.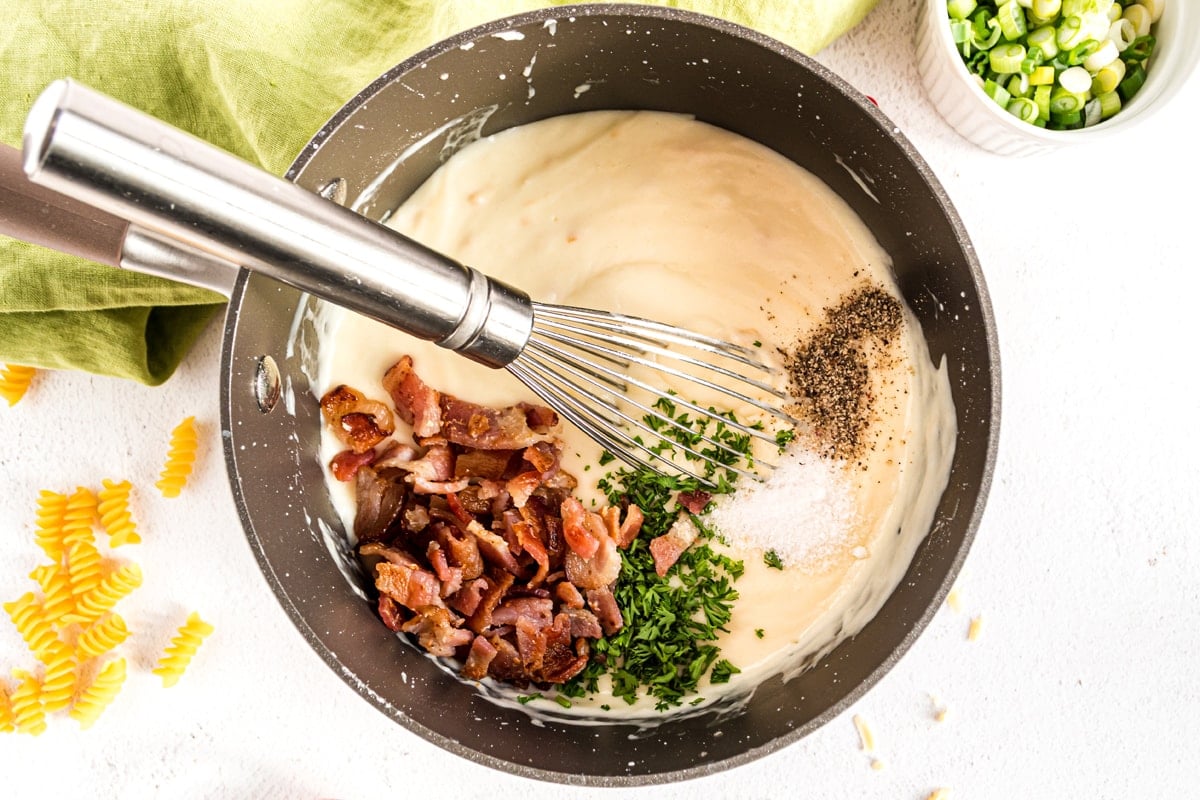 Then you whisk in whole milk (don't skimp and use anything less than whole, it needs the fat) and finally, the cheese. Then come add-ins, like bacon!
Mastering the bechamel is the hardest part of making macaroni and cheese. But then you get to run around saying the word "bechamel" like a fancy person and that is always fun.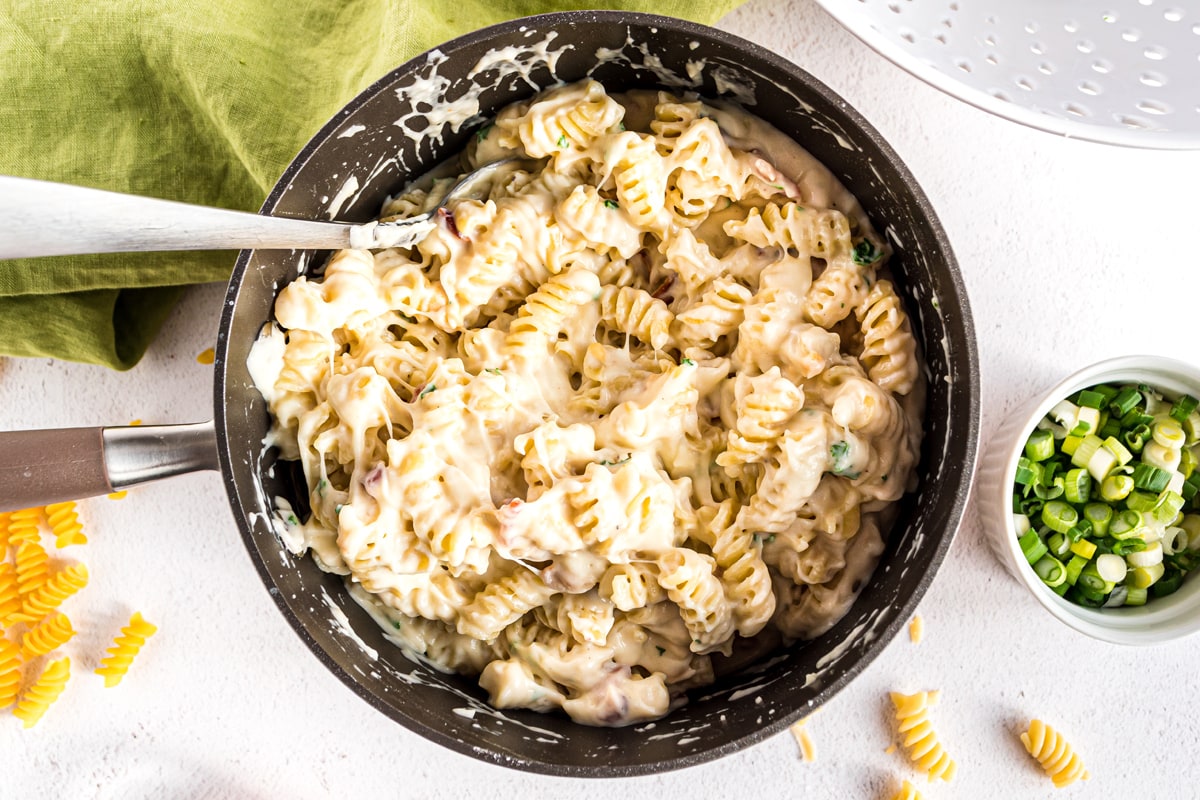 Smoked Gouda- Or Another Cheese
Choose your cheese wisely, I liked aged smoked gouda because it has a smoky flavor with a slightly funky aroma. The consistency is just right- not too dry or soft- for a sticky cheese sauce.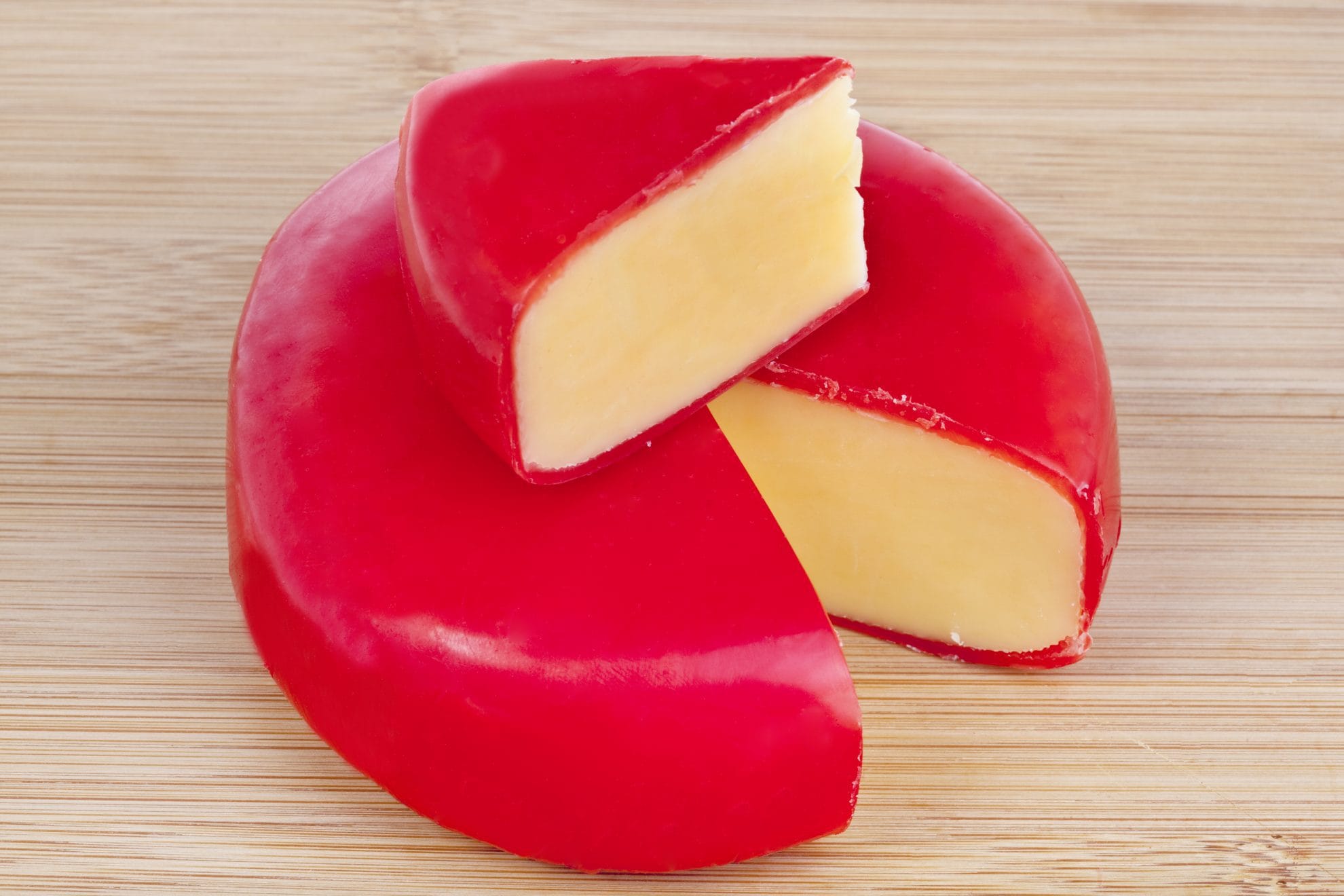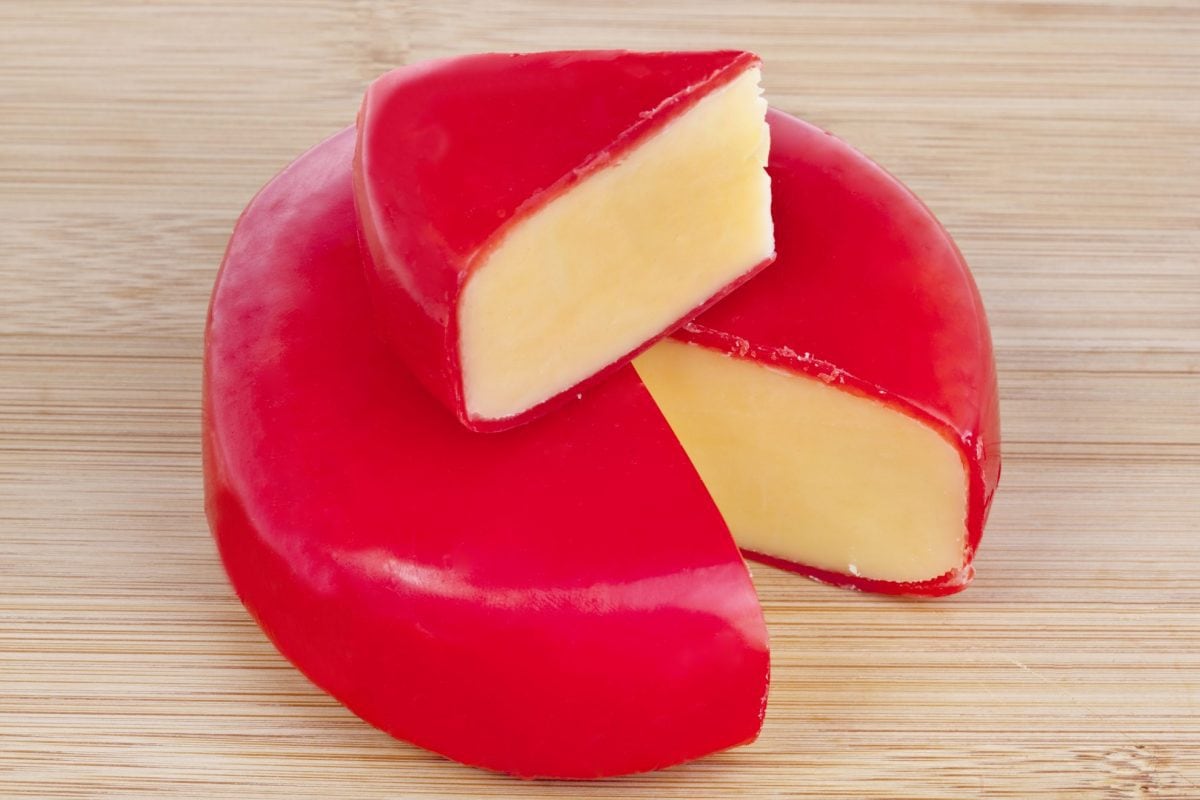 Gouda doesn't break the bank, but it is more expensive that your run-of-the-mill cheddar, so it is a good thing that a little goes a long way. You'll need about an 8 ounce wedge, but in all honesty, having a little less or a little more won't drastically change the recipe.
Also feel free to swap out another flavor of cheese like fontina, munster, havarti or cheddar cheese. Or use a combination!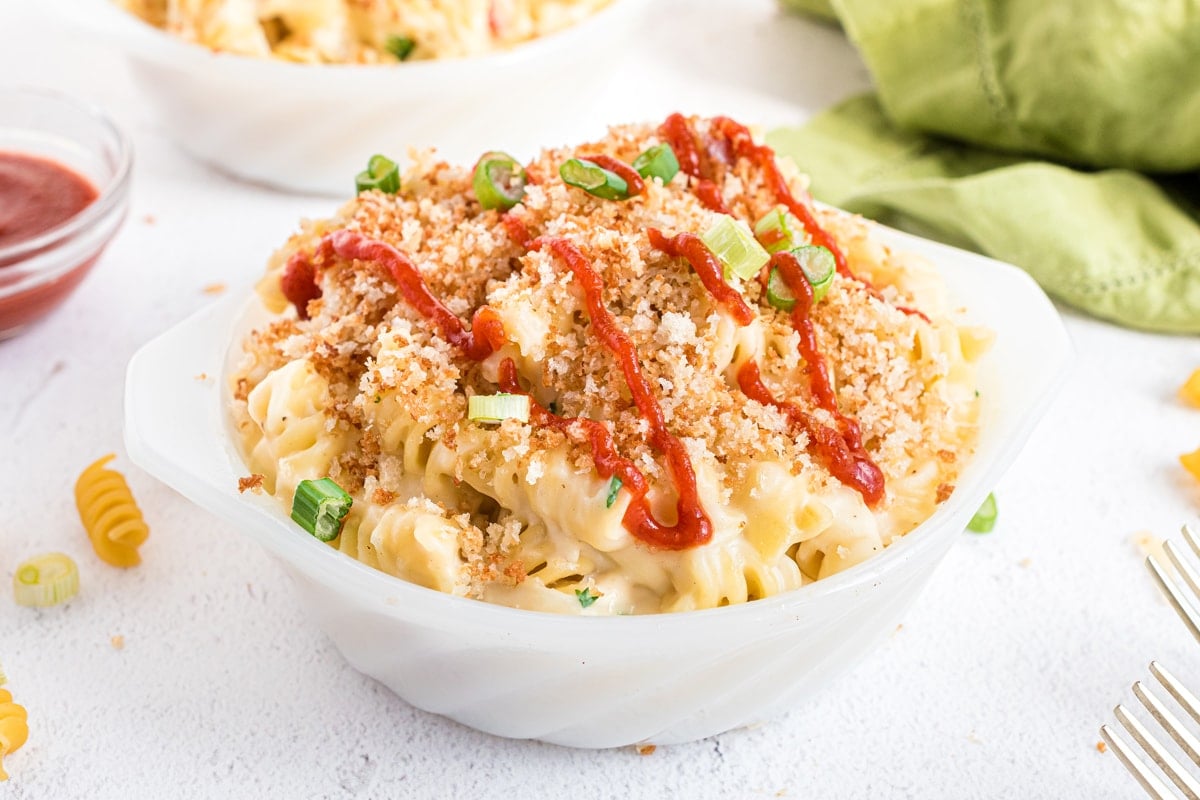 Best Pasta for Mac and Cheese
After mastering the sauce, make sure you select the correct pasta. One with nooks and crannies does well so it really clings to the sauce. There are our top picks:
Elbows
Rotini
Fusilli
Wagon wheels
Shells
Variations
When it comes to mac and cheese, the sky is the limit in terms of swaps and variations. Here are some of my favorite ways to personalize this sriracha mac and cheese recipe.
Add more protein– make this a meal by adding 1-2 cups of cooked shredded chicken or cooked sliced sausage.
Hide the Veggies– The best way to hide vegetables is in the form of cheese and pasta. Chop them up and cook them, then fold right into the sauce. This recipe is saucy enough that it should adequately coat all the add-ins.
Amp up the Heat- If you really want to sweat, stir in an additional 1 teaspoon of Sriracha to the actual cheese sauce and also 1-2 tablespoons of fresh hot pepper like jalapeno, habanero or poblano.
Top is with Flakes– You can also top it with more color and heat with crushed red pepper flakes or aleppo pepper.
Don't like heat? Leave the Sriracha sauce off altogether or only top half of the tray so you have mild and spicy options.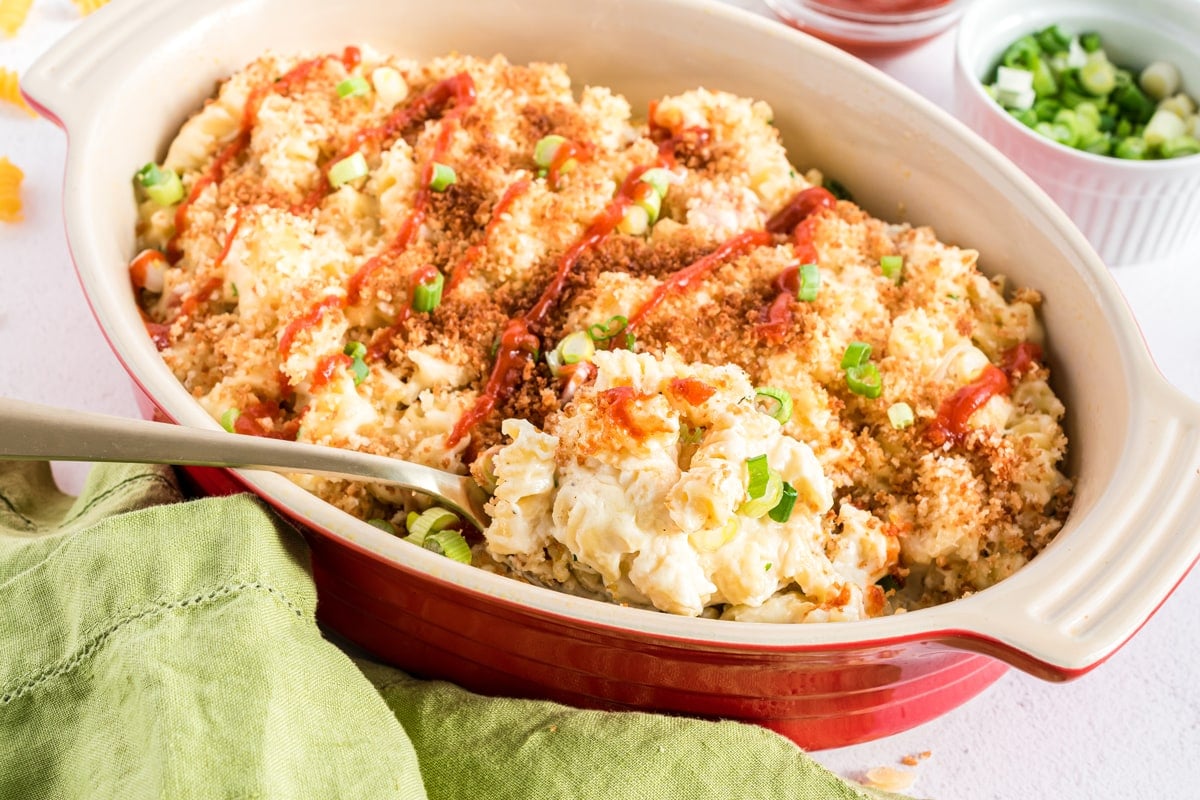 Make Ahead & Storage
Mac and cheese is notorious for being a make ahead recipe that is also perfect for potlucks and parties. This version is no exception, however, I syggest when making any mac and cheese for a party, increase the liquid in the cheese sauce.
Liquids will absorb into the pasta and leave you with a dry sauce. Add an additional 1/2 cup of half and half to the mix to prevent this from happening. I think we can all agree that it is better to have more cheese sauce than not enough.
Store leftovers covered in the fridge for up to 5 days. Reheat in the microwave, oven or on stovetop.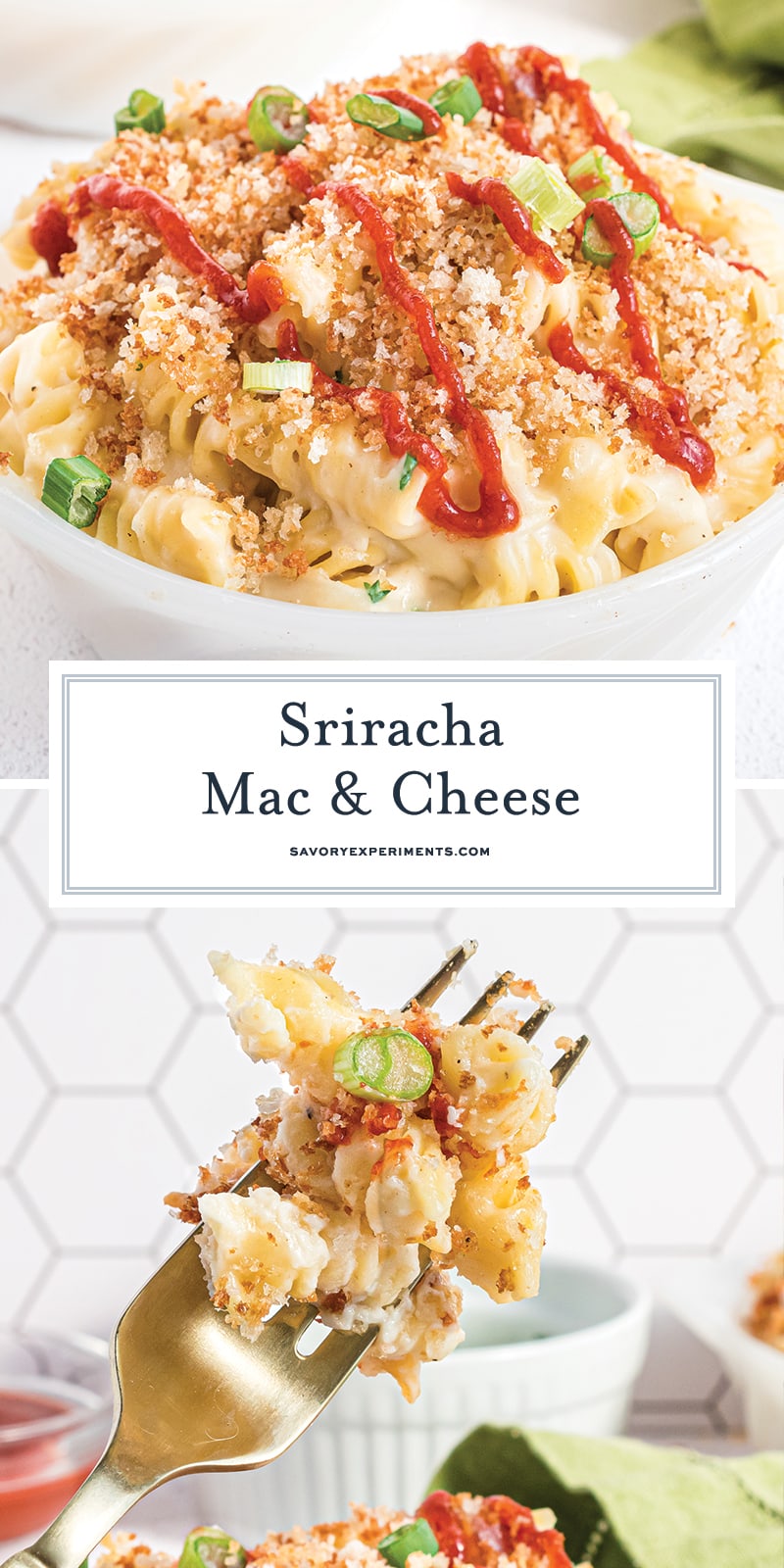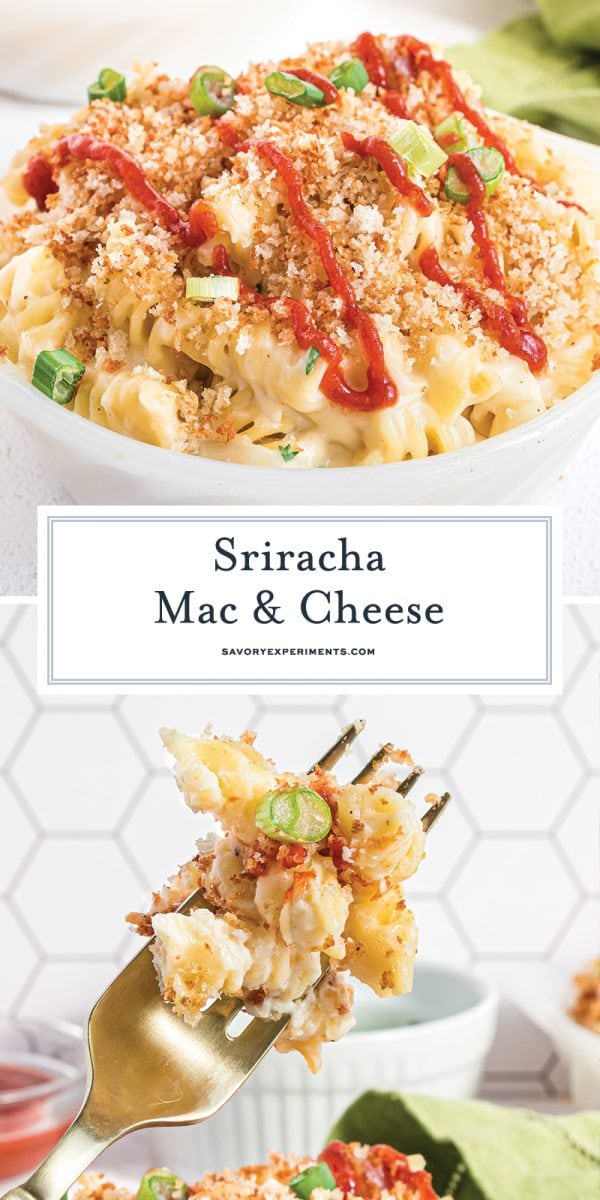 More homemade mac and cheese recipes: