Perfect for topping your favorite Mexican dishes like burritos and enchiladas, this Homemade Ranchero Sauce recipe is packed full of flavor!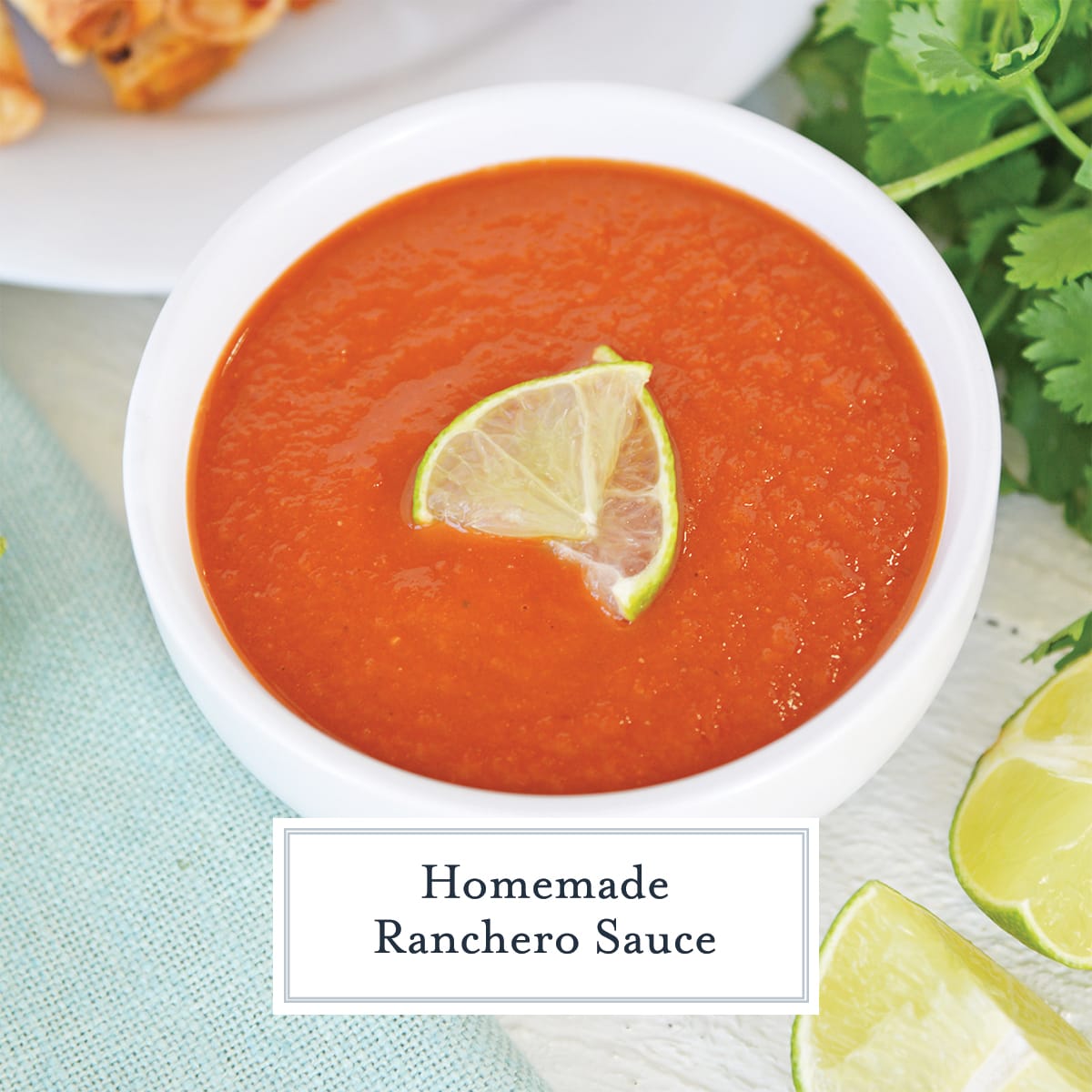 If you've been around here for any length of time, you know how much I love homemade condiments. Whether it's something simple like homemade ketchup or something more complex like yum yum sauce, I'm a sucker for a good dip or sauce!
I already have a green enchilada sauce, a red enchilada sauce, and a homemade salsa, but what I don't have is a good ranchero sauce recipe. That is, until now!
What is Ranchero Sauce?
So first thing is first, what exactly is ranchero sauce? If you've ever had Huevos Rancheros, you've already had ranchero sauce! It's that delightfully delicious red sauce on top.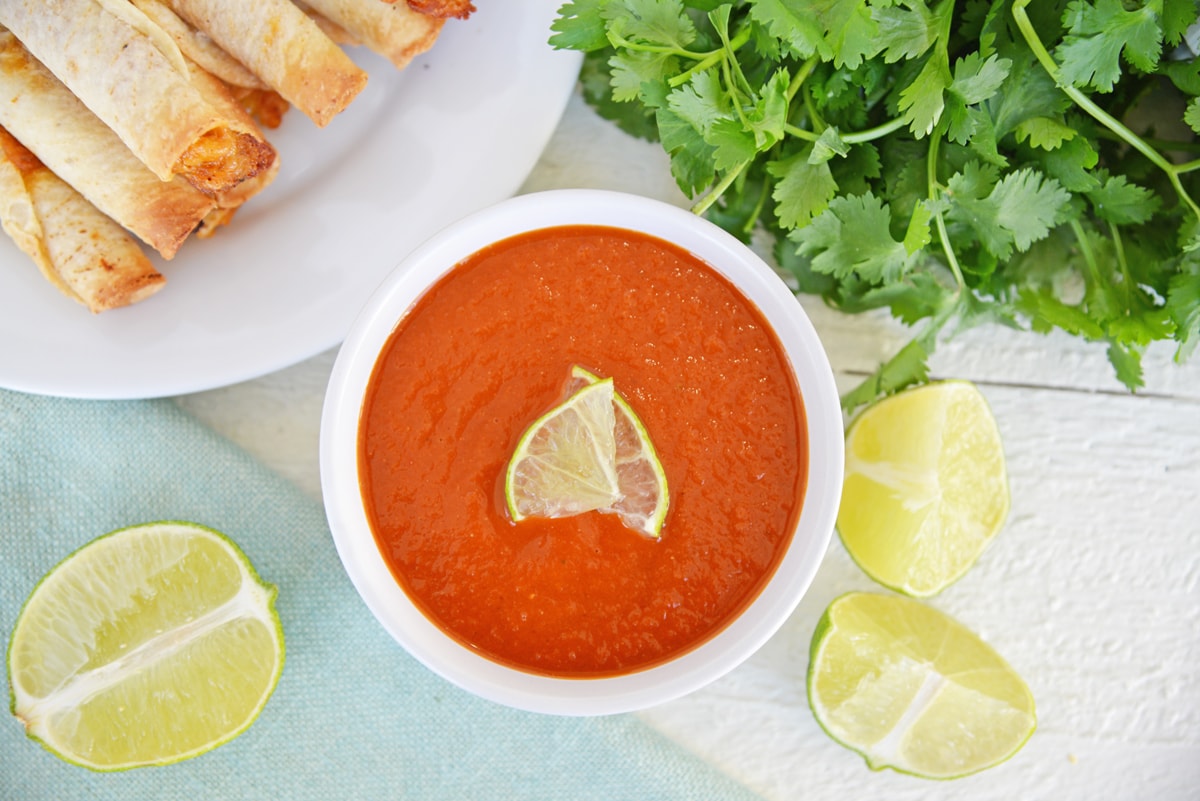 It is basically a tomato based sauce that is used to top many Tex Mex dishes. The tomato sauce is combined with chipotle peppers and lots of spices to add lots of flavor to your favorite recipes.
It is slightly reminiscent of a tomato salsa, just served warm. The texture is a little smoother than traditional salsa, and packs a little bit more of a smoky flavor.
Although most popularly used with Mexican or Tex Mex foods, you could really put this sauce on anything you'd like to. Here are some recipes you might want to use your sauce with:
Ranchero Sauce Ingredients
The list of ingredients may look a little long, but they are simple and you probably already have most of them in your pantry or spice cabinet!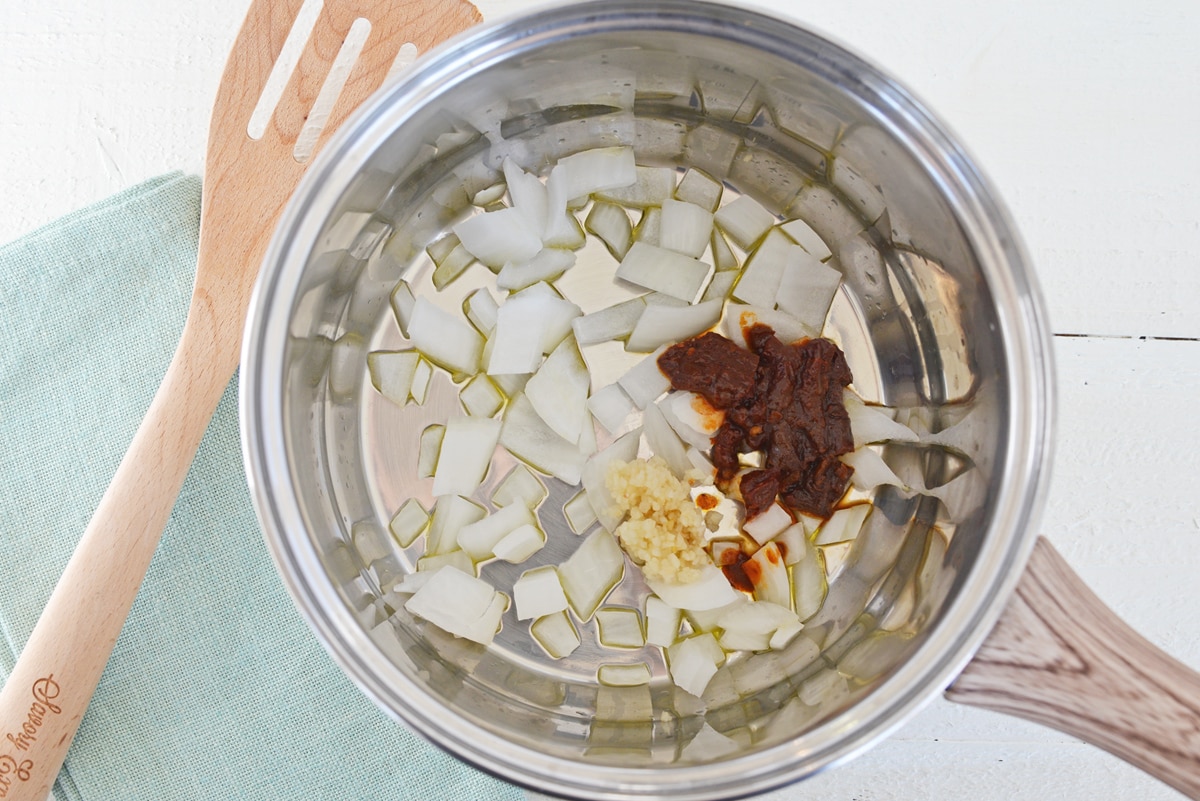 The ingredients are as follows:
Vegetable oil
White onion
Chipotle peppers
Garlic
Plain tomato sauce
Chicken broth
Kosher salt
Paprika
Oregano
Chili powder
Lime juice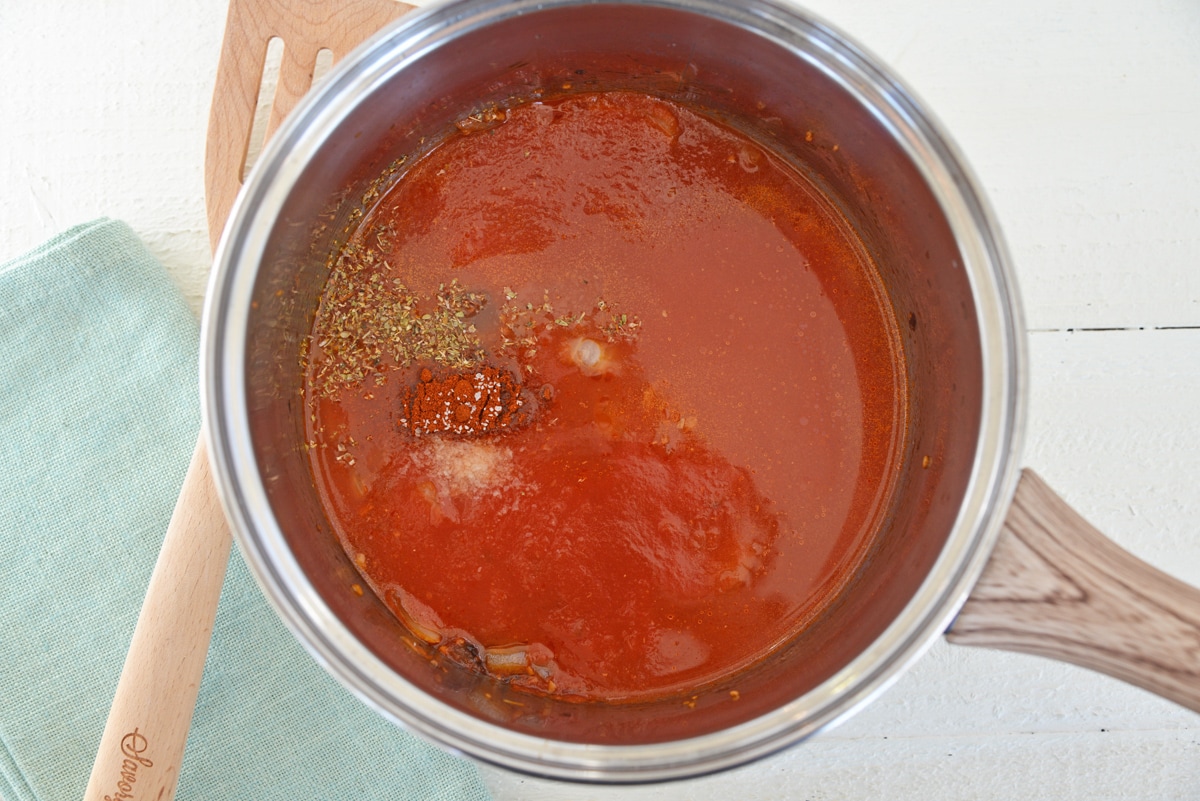 If you'd like to amp up the heat a little, you can even add some jalapeno to the mix.
How to Make Ranchero Sauce
The process is really simple and only involves a few steps. Start by cooking the onion, garlic and chipotle peppers in olive oil. You want them to be soft and fragrant, and this will take about five minutes.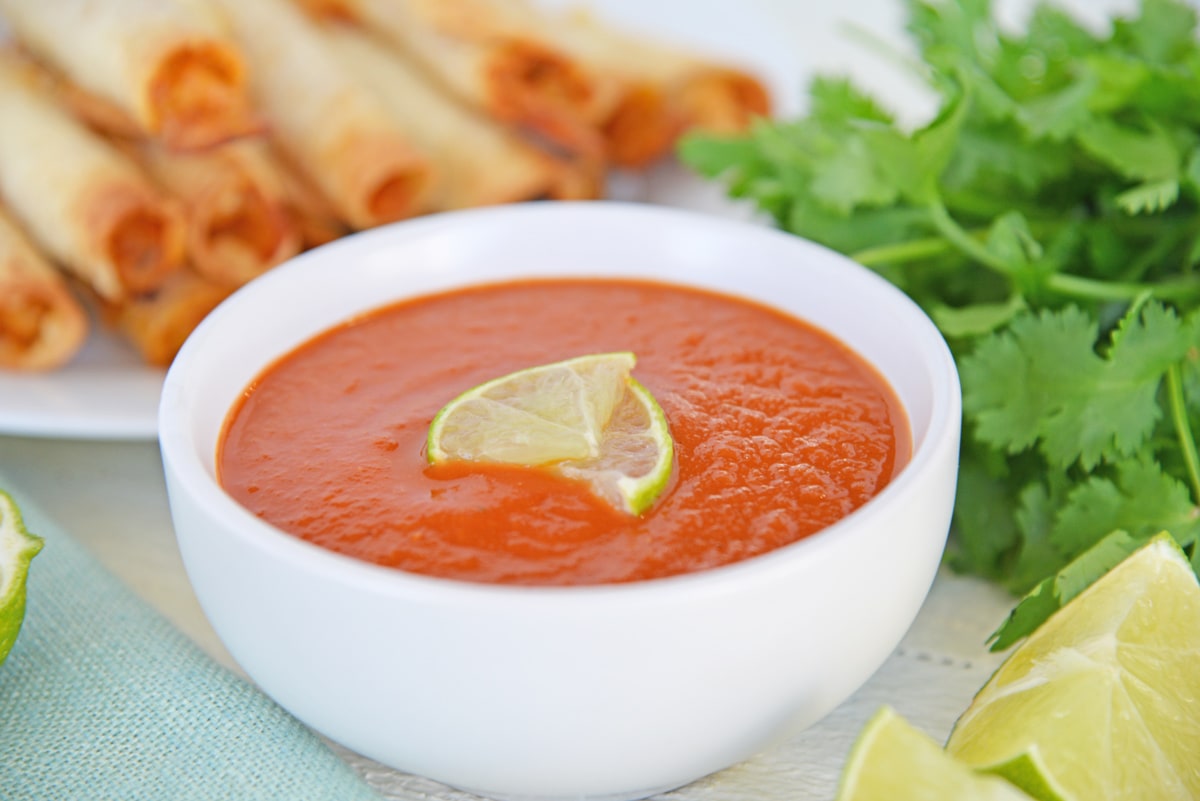 Next add in the tomato sauce, chicken broth, spices and lime juice and stir to combine. Let that simmer for another five minutes.
If you have an immersion blender, use that to blend until everything is smooth. If not, transfer everything to a regular blender or food processor and do the same thing.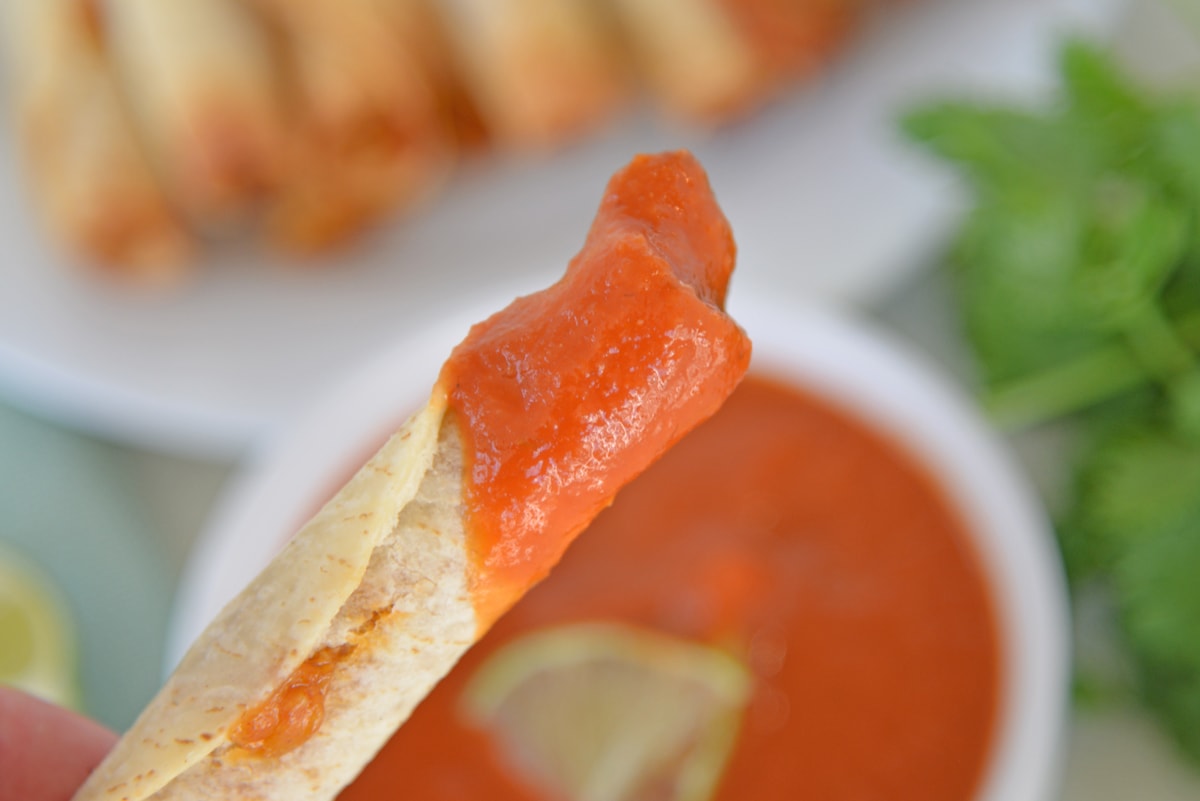 And that's it! Ranchero sauce really is that simple. Use it to top all of your favorites, and if you have any leftover make sure to store in the refrigerator.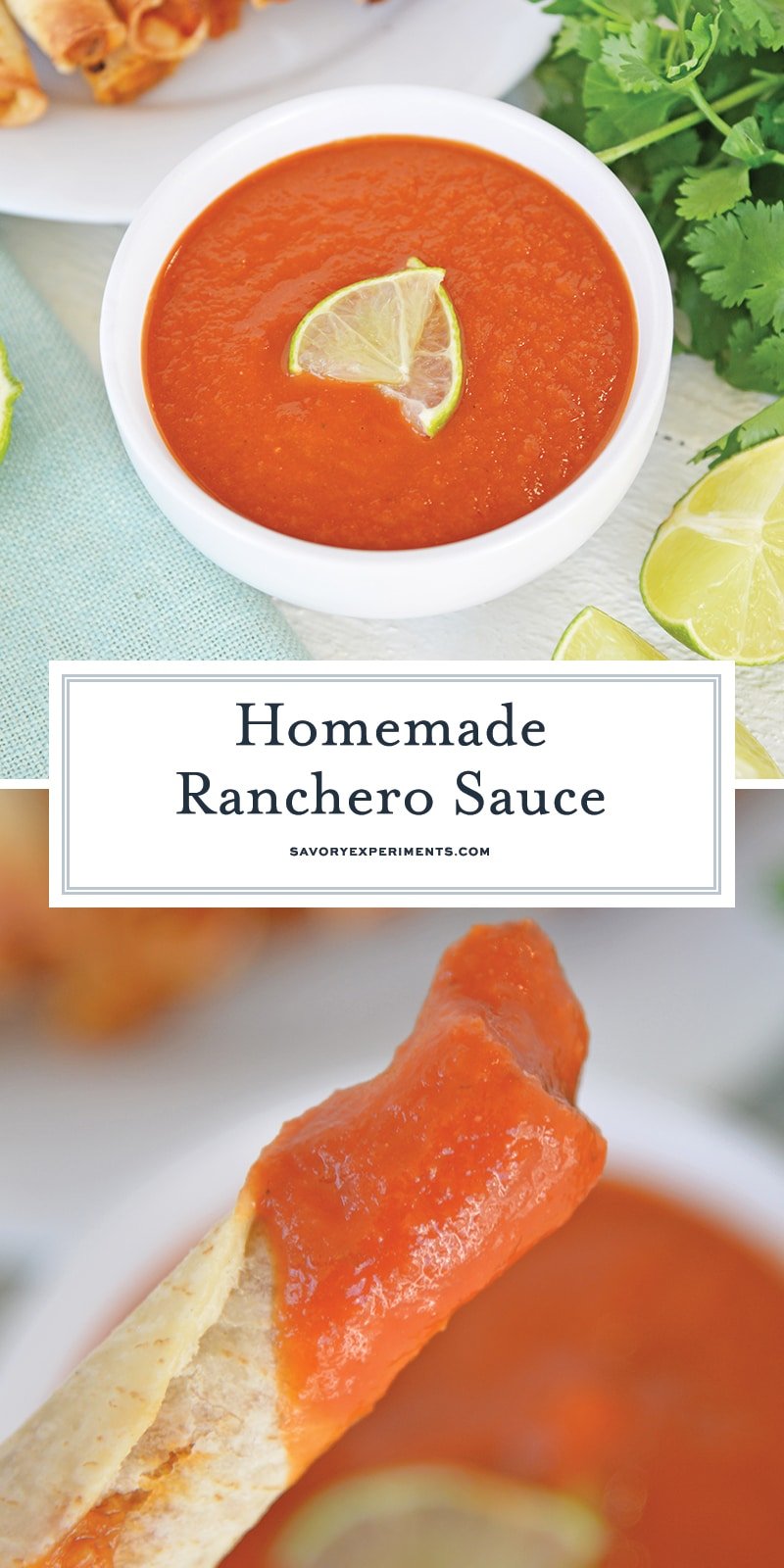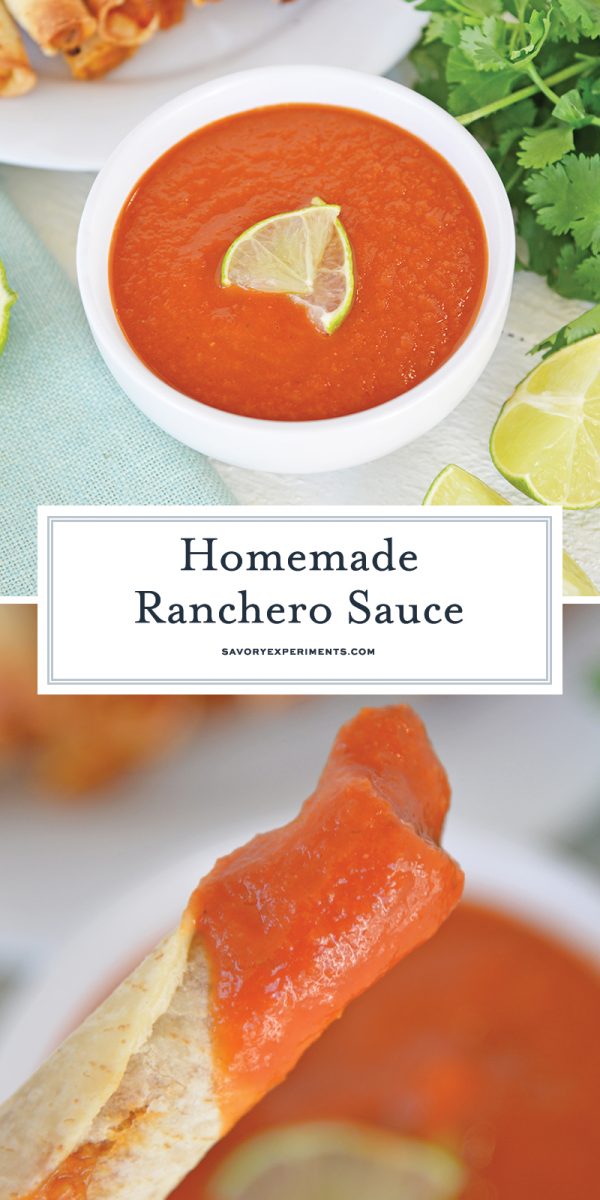 More homemade condiments: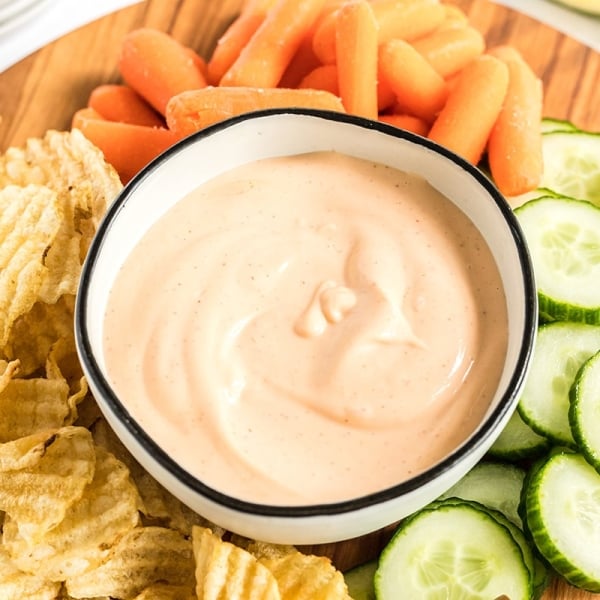 Sriracha Aioli Recipe (Spicy Aioli)
With only 4 ingredients and a few minutes, you can have a spicy sauce that is amazing! Sriracha Aioli is great on sandwiches or as a dipping sauce!
View this recipe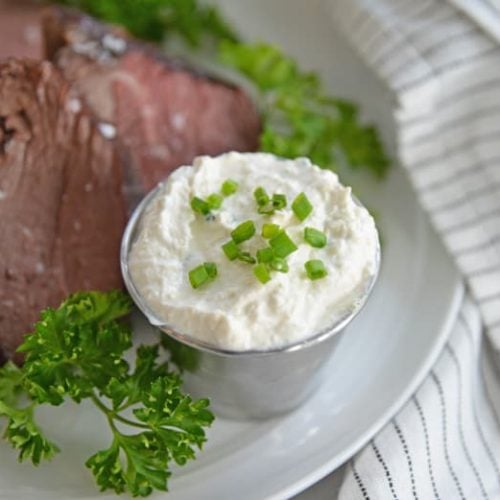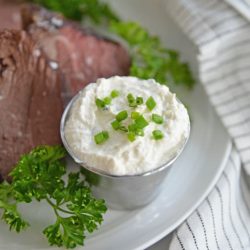 Creamy Horseradish Sauce
Creamy Horseradish Sauce comes together in less than 5 minutes with a sour cream base, tangy horseradish, this is a winner that will rival any steak sauce!
View this recipe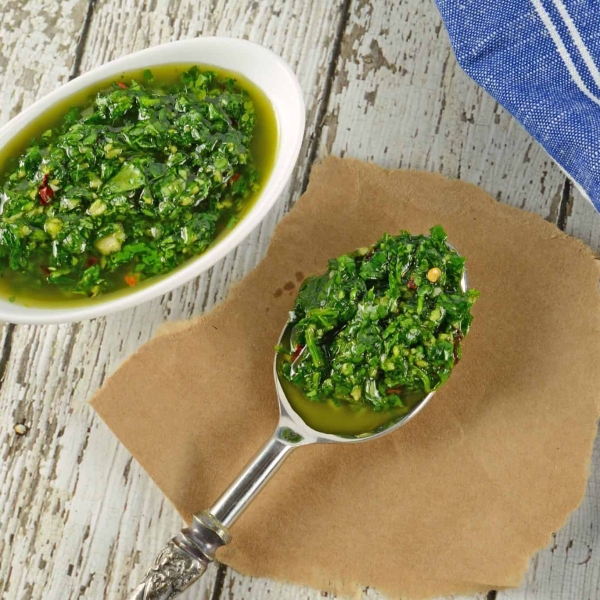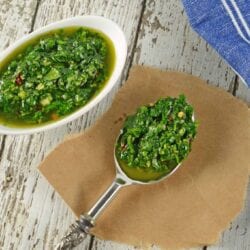 Chimichurri Sauce Recipe
Authentic Chimichurri Sauce is easy to make and doubles as a marinade and sauce. Traditional chimichurri ingredients will flavor any dish!
View this recipe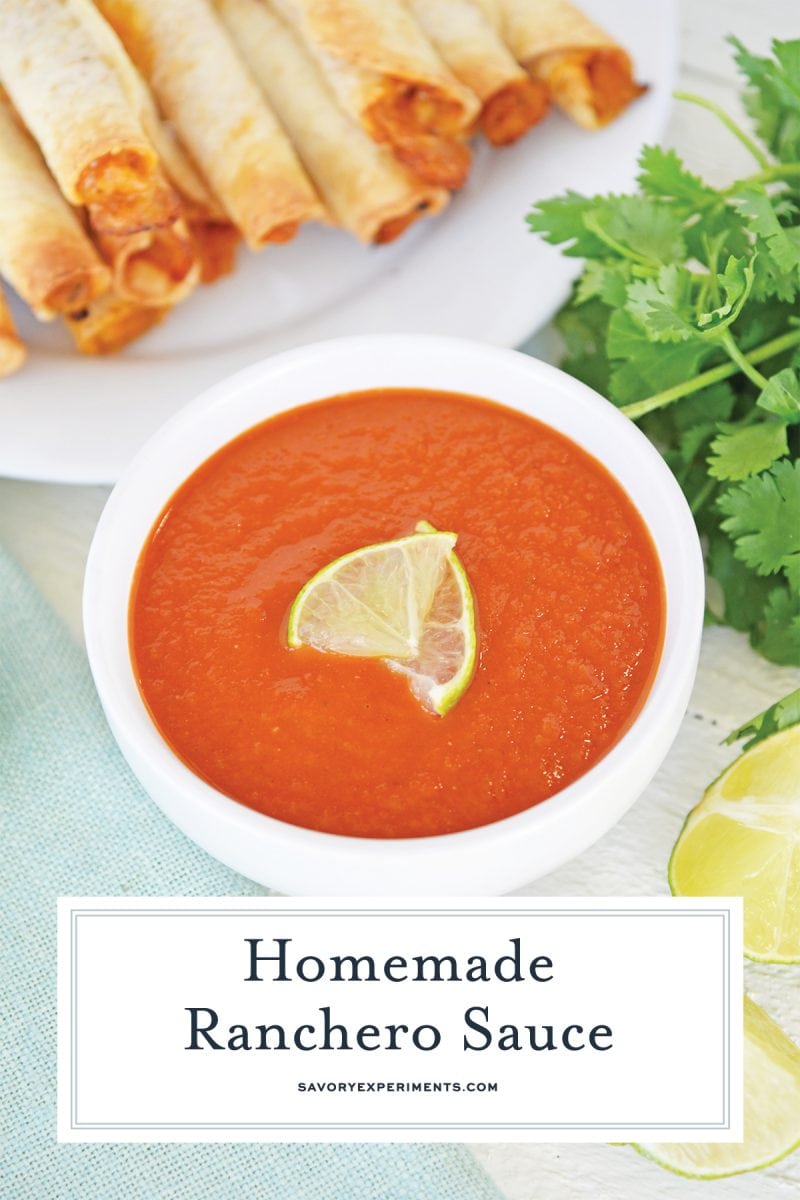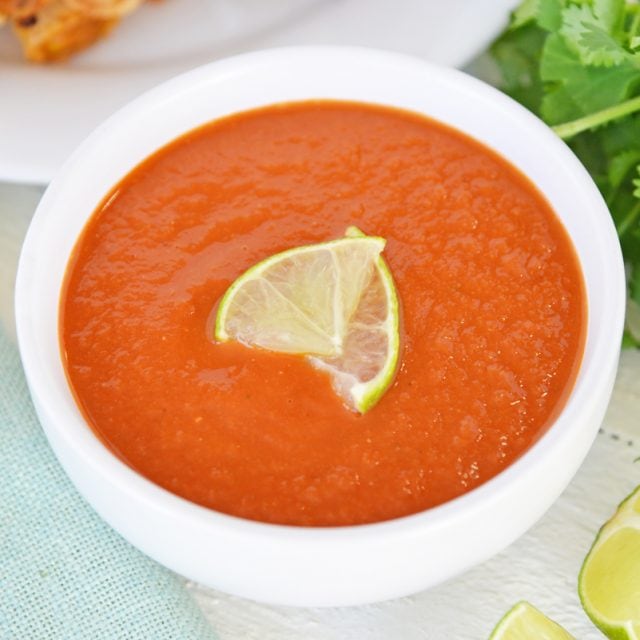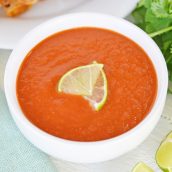 Homemade Ranchero Sauce
Perfect for topping your favorite Mexican dishes like burritos and enchiladas, this Homemade Ranchero Sauce recipe is packed full of flavor!
Instructions
Heat the oil in a medium saucepan over medium heat.

Add white onion, chipotle peppers in adobo sauce and garlic. Cook until soft and fragrant, about 5 minutes.

Add tomato sauce, chicken broth, Kosher salt, smoked paprika, dried oregano, chili powder and lime juice, stirring to combine. Simmer on low for 5 minutes.

Using an immersion blender, or transferring the whole mixture to a stand blender or food processor, blend until smooth.

Set aside until ready to use.

If you've tried this recipe, come back and let us know how it was in the comments or ratings!
Notes
To adjust heat, use more or less chipotle peppers in adobo sauce. They are pretty spicy and also smoky.
Nutrition
Calories:
139
kcal
,
Carbohydrates:
18
g
,
Protein:
4
g
,
Fat:
8
g
,
Saturated Fat:
6
g
,
Sodium:
2021
mg
,
Potassium:
743
mg
,
Fiber:
5
g
,
Sugar:
10
g
,
Vitamin A:
1445
IU
,
Vitamin C:
26
mg
,
Calcium:
49
mg
,
Iron:
3
mg