Wondering how to make refried beans? It's surprisingly simple! Once you make these refried black beans, you'll want them for every Mexican or Tex Mex dinner night!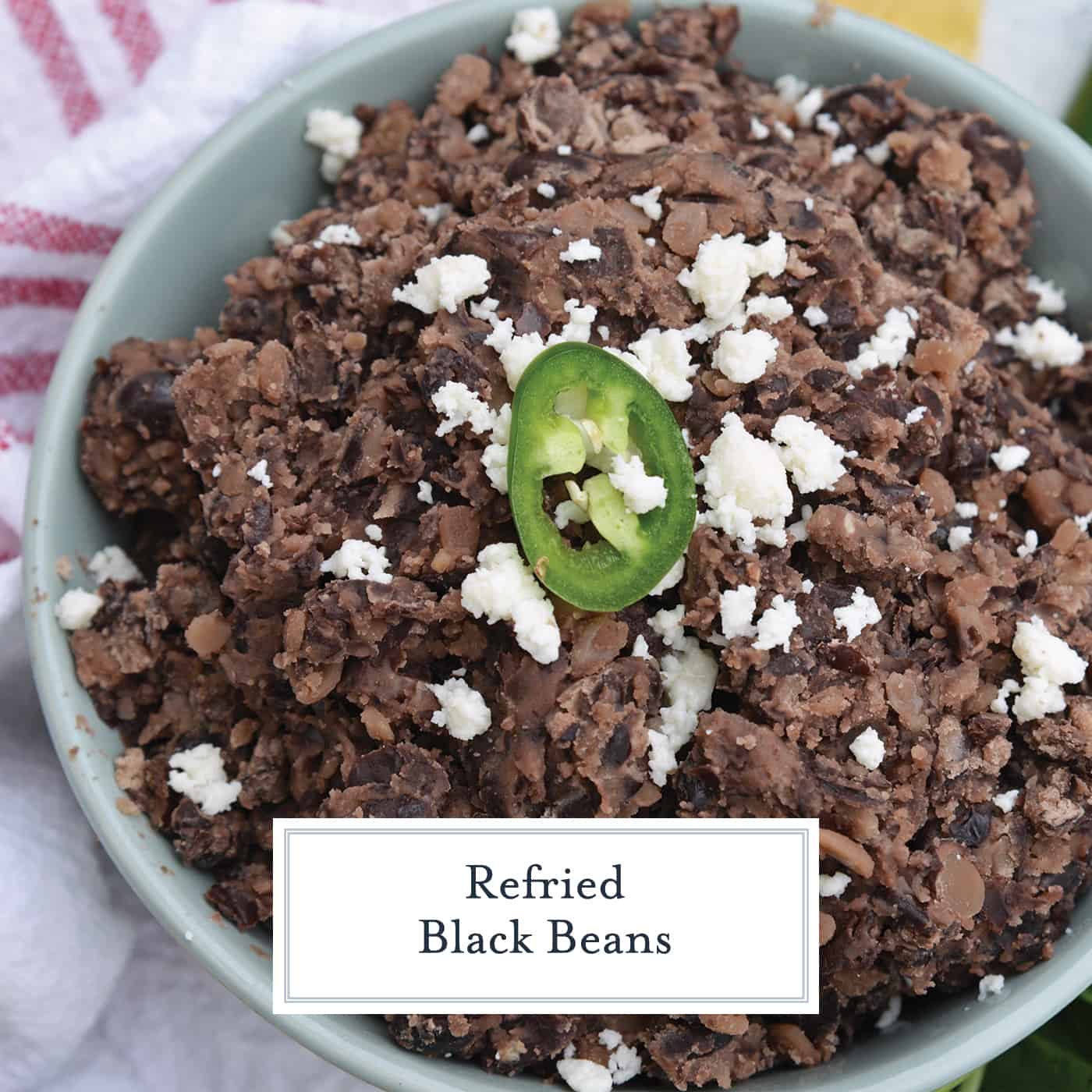 This homemade refried beans recipe will become your go-to black beans recipe! This simple recipe requires only a few ingredients and 20 minutes.
It's no secret that I love Mexican, Latin-inspired and even Tex-Mex food. Tacos, burritos, Mexican rice dishes, enchiladas…it's all so good! If I had my way, I'd cook Mexican or Tex Mex at least once a week…and sometimes I do!
These Refried Black Beans are different from traditional Mexican refried beans so these are not the refried beans served in most Mexican restaurants. However, refried black beans are a staple in many Latin American countries.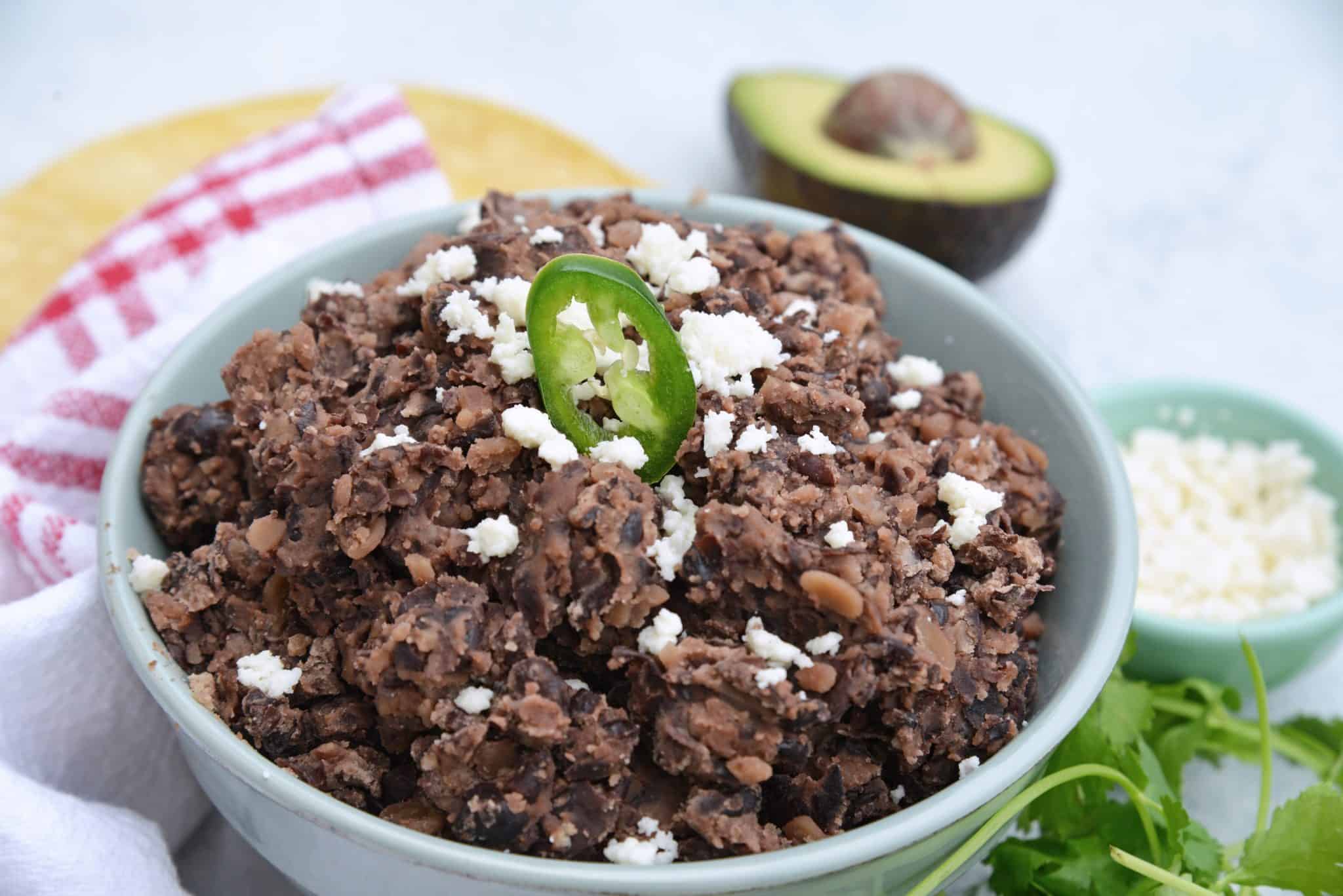 In Costa Rica, for example, nearly every meal is served with black beans – for breakfast they're served with rice for traditional gallo pinto and the traditional lunch or dinner "casado" typically consists of a protein served with a side of black beans, often refried.
Refried black beans are a regular side in many other Latin American countries, as well as in Creole and Cajun cuisine.
I think everyone should have at least one homemade refried beans recipe in their arsenal because they're so versatile. Unless I'm going for traditional Mexican refried beans, refried black beans are my go-to.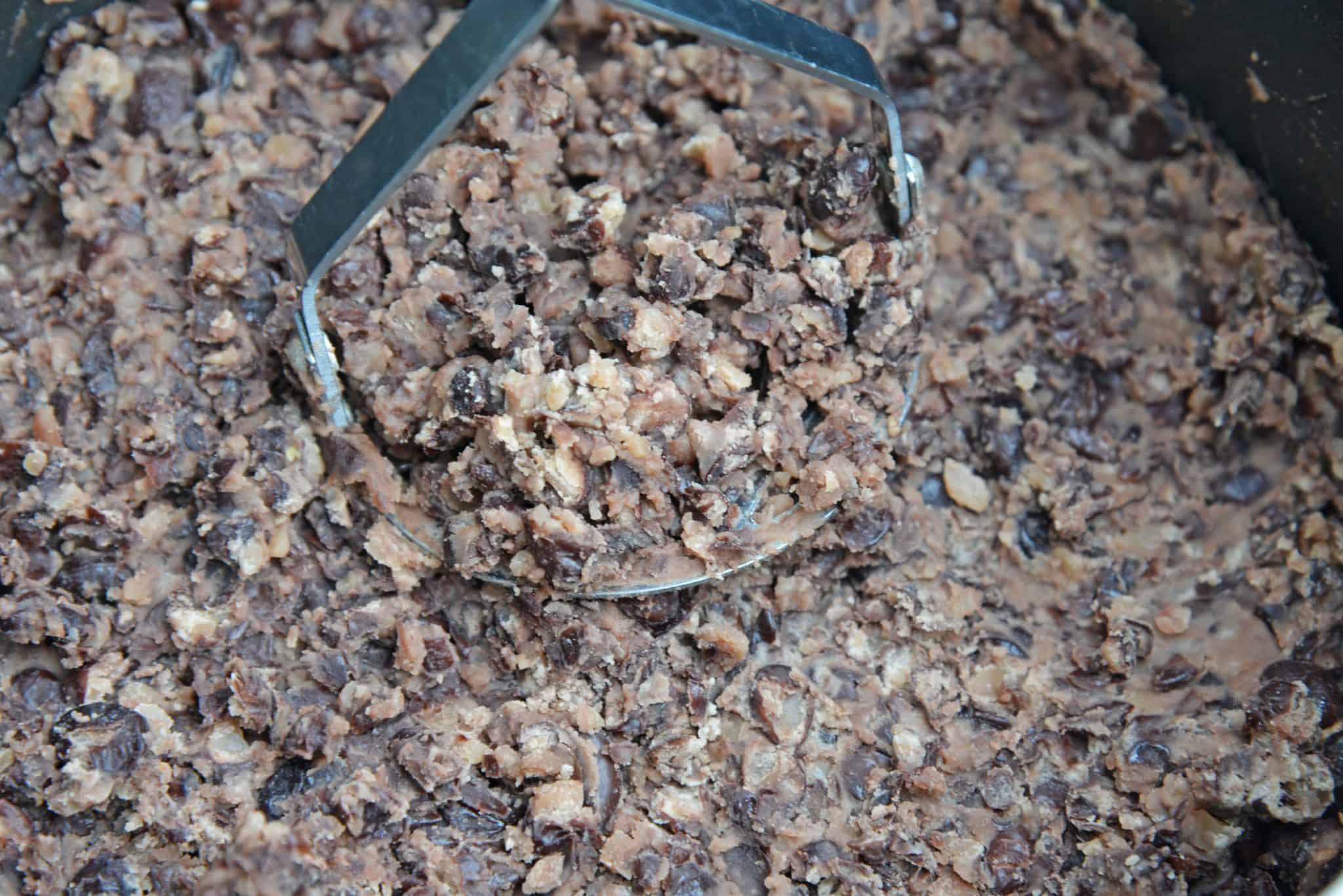 Black beans have a soft, creamy texture with a flavor that's lighter and sweeter than many other beans, so they complement rather than overpower most dishes.
Since this refried beans recipe using canned beans, you can whip this up in under 30 minutes with ingredients that you likely already have around, with the exception of queso fresco.
In a pinch, you can leave the queso fresco out but I think it really adds a worthwhile touch of flavor and color, especially if serving these refried black beans as a dip.
So, what can you serve these homemade refried beans with? Almost anything and everything! You can serve these refried black beans just like this as a dip with tortilla chips or you can added them to your favorite Tex Mex or Latin-inspired dishes, like tacos (hard and soft), burritos, nachos or even salads.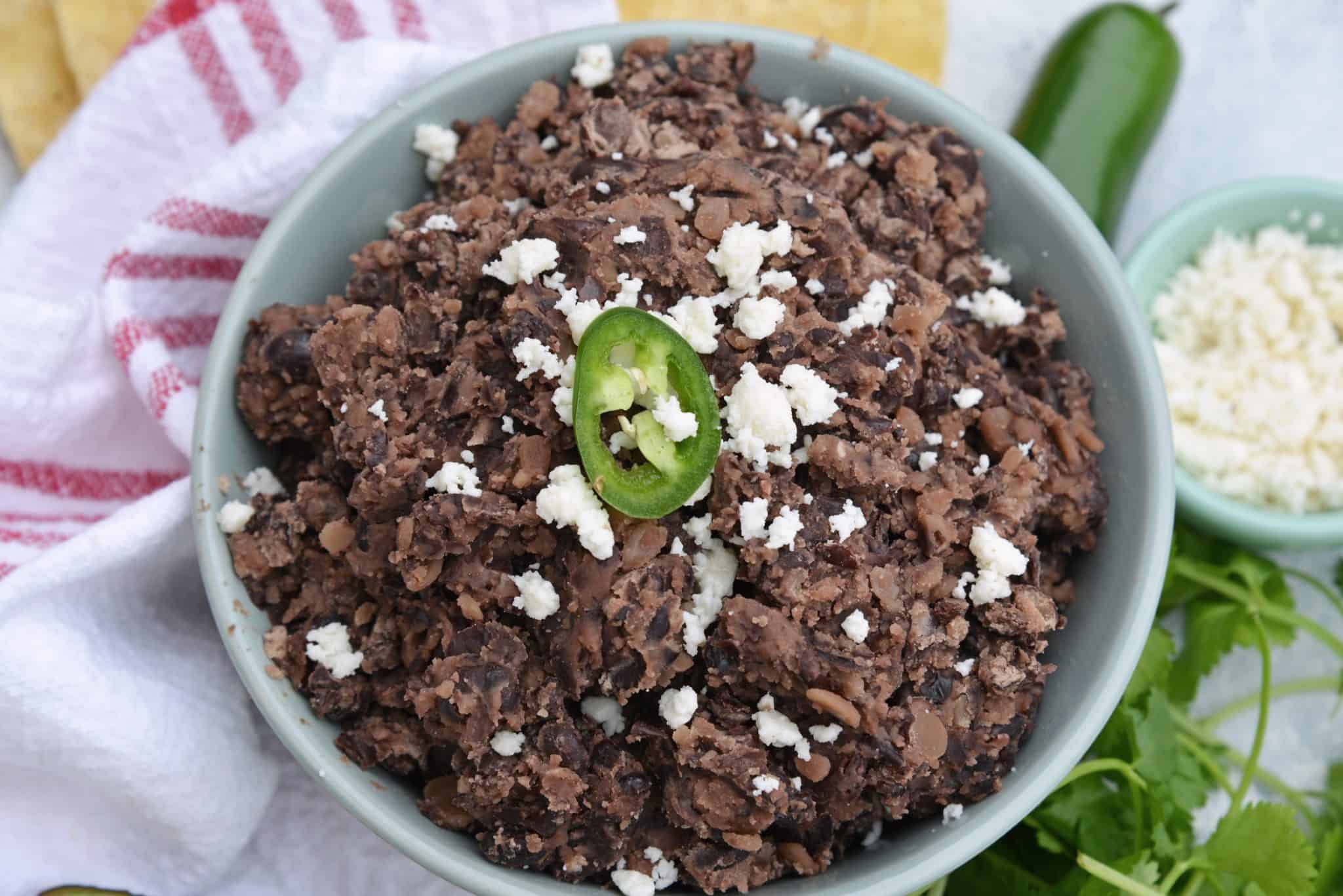 You can make refried black bean and cheese quesadillas or use them as a layer in a 7 layer dip. Since refried black beans are so high in protein, they're a great way to start your morning too, as is done in many Latin American countries.
The possibilities are endless for these homemade refried black beans but no matter how you serve them, they'll be delicious!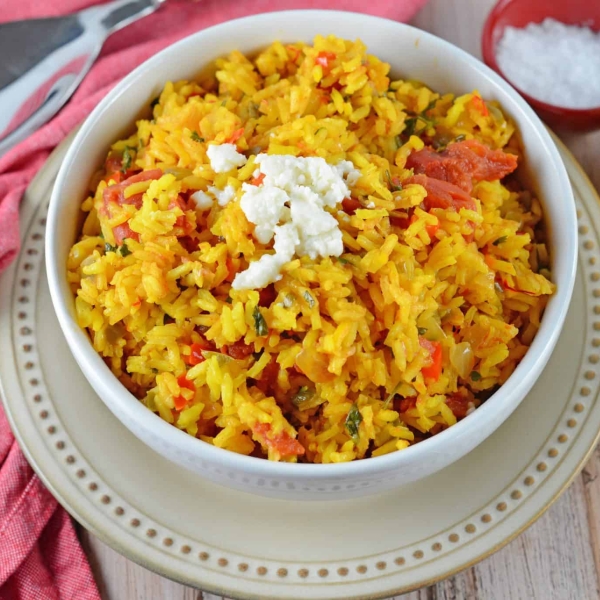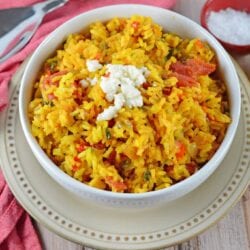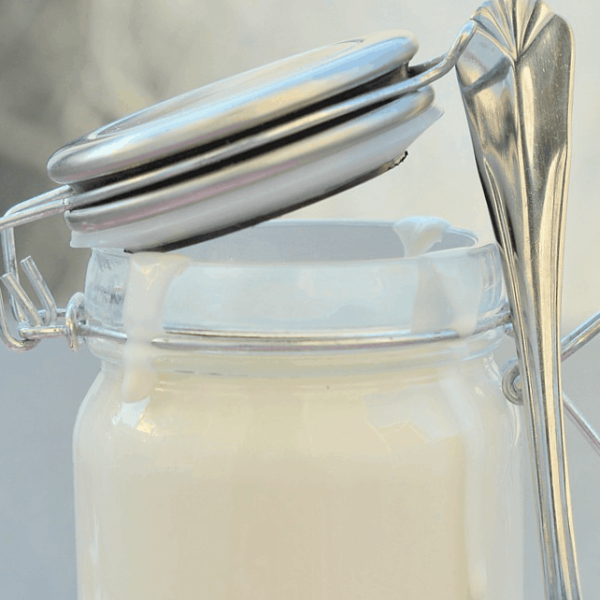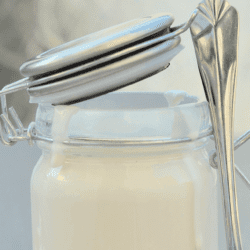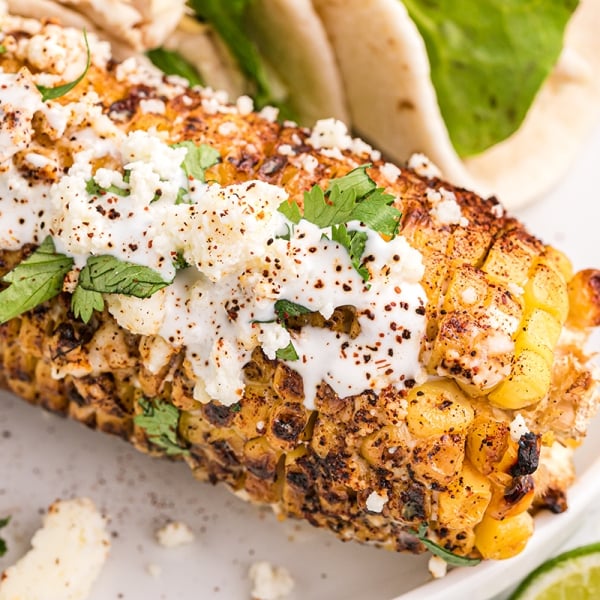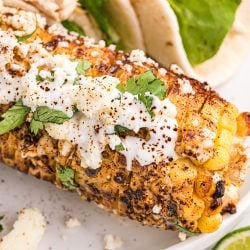 Tools for making Refried Black Beans:
Potato Masher
– the easiest way to make refried beans is with a handheld potato masher.
Heavy Bottom Saucepan
– Every kitchen needs one!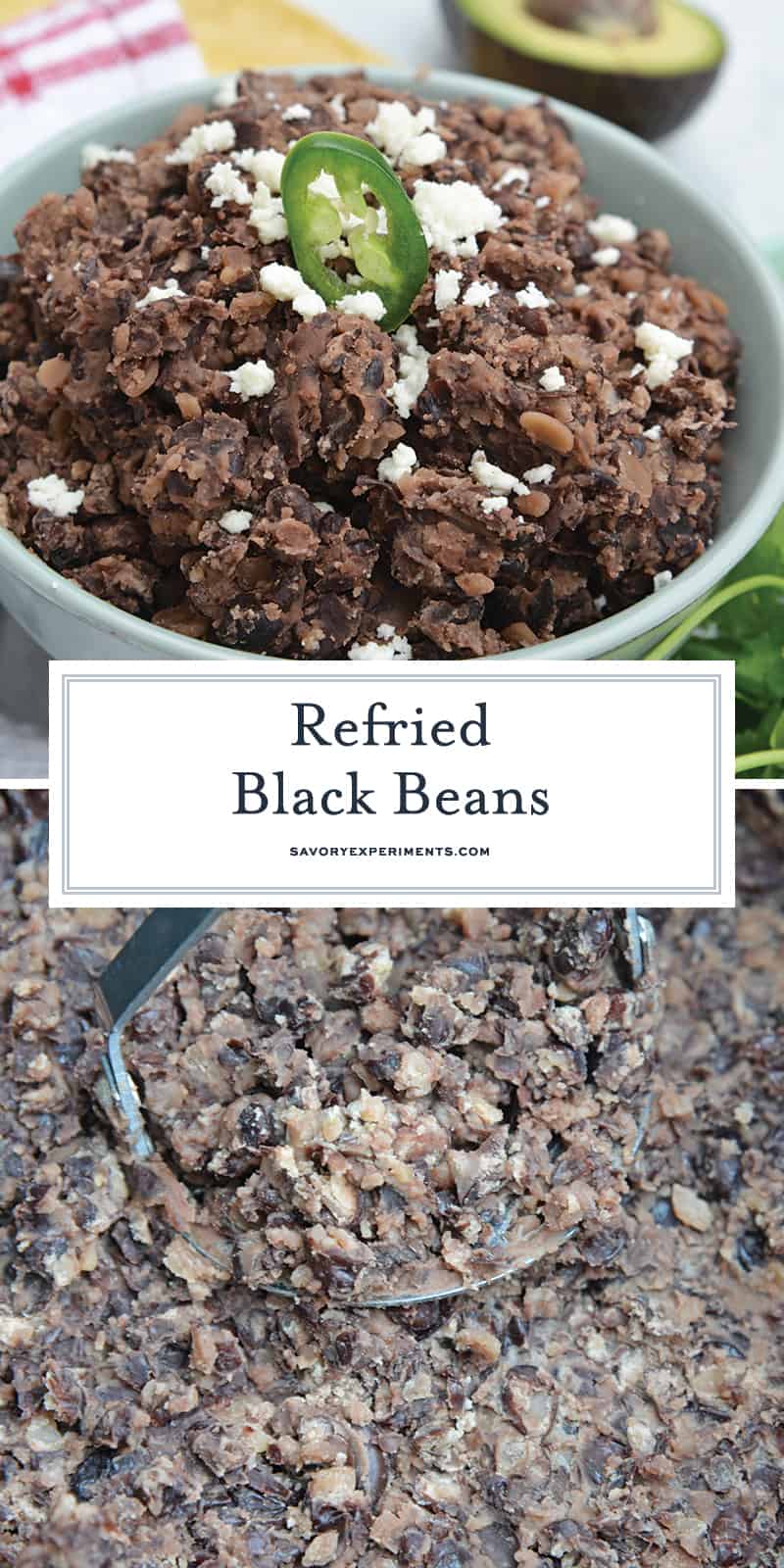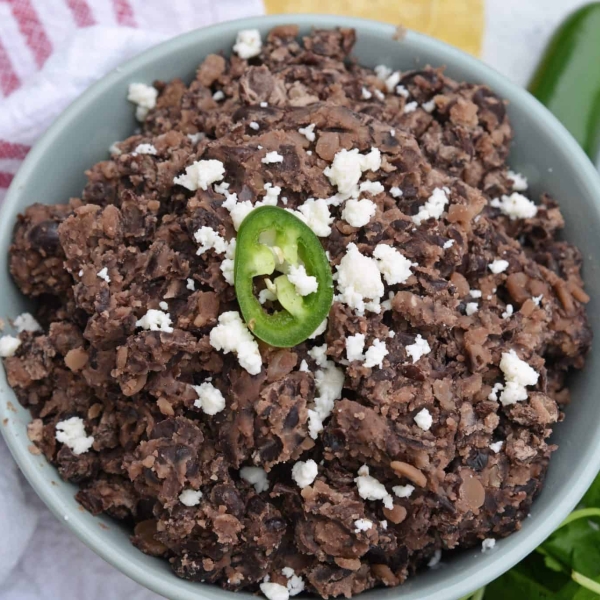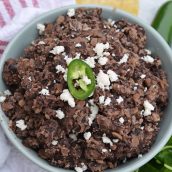 Refried Black Beans
These homemade refried black beans are simple and easy to make and so versatile! Serve as a dip, on tacos, burritos or nachos or as a side to any dish!
Instructions
Heat vegetable oil in a heavy bottom skillet over medium-high heat.

Add garlic, cumin and sea salt. Saute for 2 minutes, or until garlic is soft.

Add black beans with 1/4 cup water. Bring to a low simmer for 10-15 minutes, or until beans are soft.

Using a potato masher, mash beans until the desired texture.

Top with crumbled queso fresco and jalapeno slices.

If you've tried this recipe, please come back and let us know how it was!
Nutrition
Calories:
366
kcal
,
Carbohydrates:
51
g
,
Protein:
20
g
,
Fat:
9
g
,
Saturated Fat:
6
g
,
Cholesterol:
5
mg
,
Sodium:
349
mg
,
Potassium:
764
mg
,
Fiber:
18
g
,
Vitamin A:
70
IU
,
Vitamin C:
0.5
mg
,
Calcium:
102
mg
,
Iron:
4.6
mg