Super soft and dreamy, cake mix cookies are probably the easiest cookie recipe out there. These are elevated to holiday status with the addition of white chocolate chips and peppermint.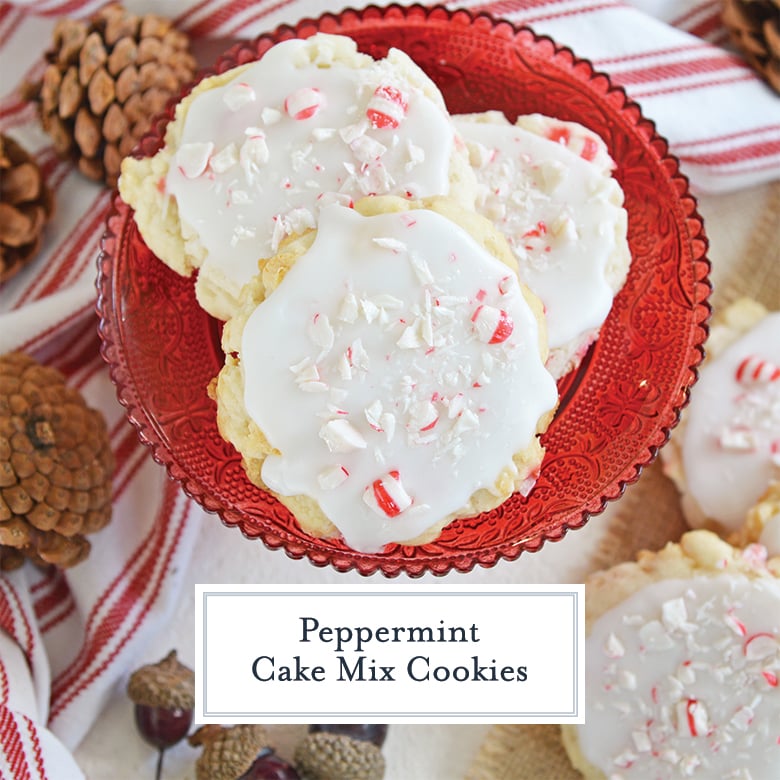 They make an excellent addition to any cookie tray and are perfect for cookie exchange. Since they only use crushed peppermint candy (or crushed candy canes) and not peppermint flavoring, they aren't too overwhelming. Just a nice hint of Christmas.
Holiday Cookies
It is that time of year. Joy, cheer and the smell of pine and cinnamon infiltrate our homes. You know what else happens? Stress, the need for more time and lots and lots of parties.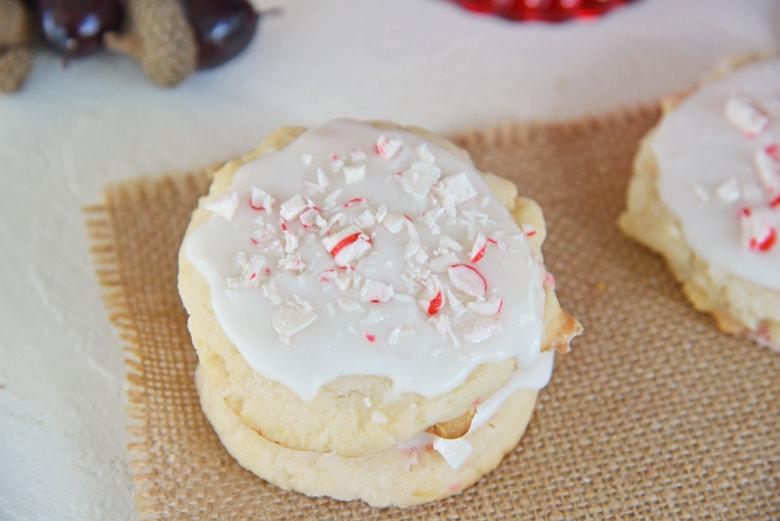 I can help you with one aspect, what to bring to all those parties: Peppermint Cookies!
They have won multiples awards at local cookie exchanges and the reviews I've gotten from them are RAVE. The ultimate EASY Christmas cookie if you ask me.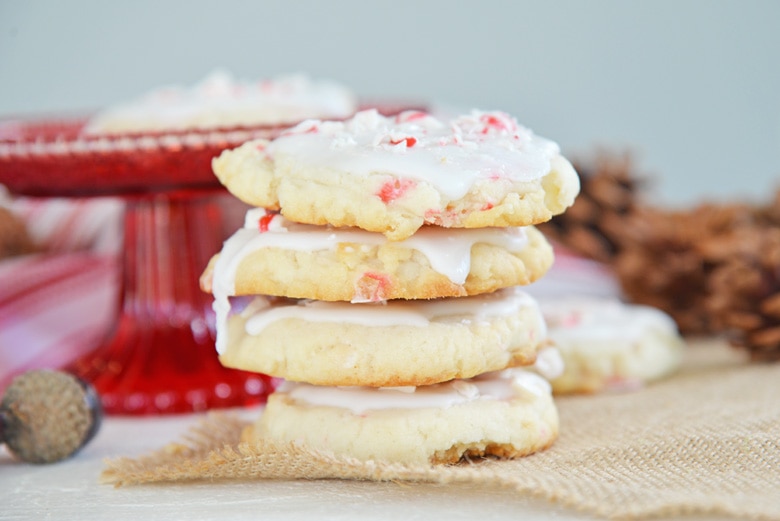 Cake Mix Cookies
Cookies made with cake mix are all the rage, but many of them use a lot of ingredients. What is the point of a quick cookie, or an easy cookie for that matter, if you still need all the same ingredients and time to chill?
And the other gripe, and this is from me personally, is they never look like the pictures. I see these perfectly shaped, super smooth, "Lofthouse" looking like cookies and then mine come out of the oven all cracked with uneven edges.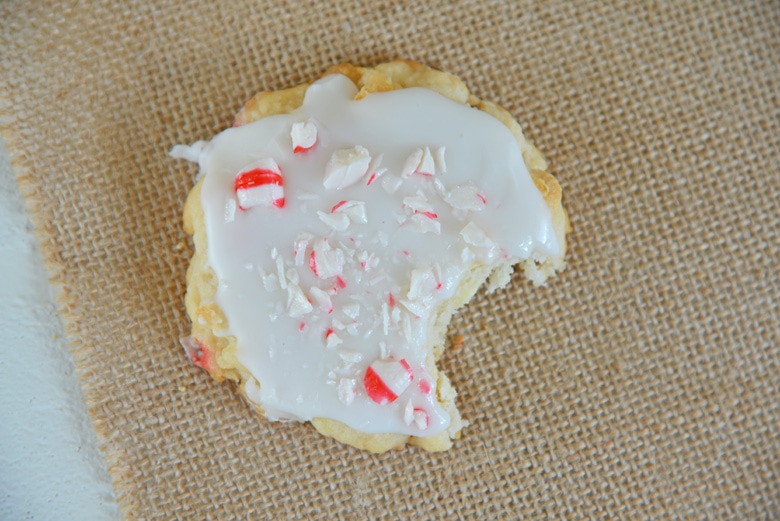 Mine also didn't flatten like they were supposed to (they were more like snowball cookies), so on my second try I flattened them with a pint glass.
I just don't get it. The recipes are similar enough, but on multiple recipe testing occassions this has happened to me, so I improvised and what does any baker do to cover imperfections? They add frosting and embellishments!
White cake mix is the best flavor because it doesn't have a yellow hue to it, but you can surely use a yellow or vanilla mix as well. And chocolate peppermint is also a great option!
How to Make
Making these is as simple as 1-2-3 (maybe 4).
I highly recommend sifting your cake mix, or at the very least whisking it, to get rid of clumps. This prevents over mixing after adding wet ingredients.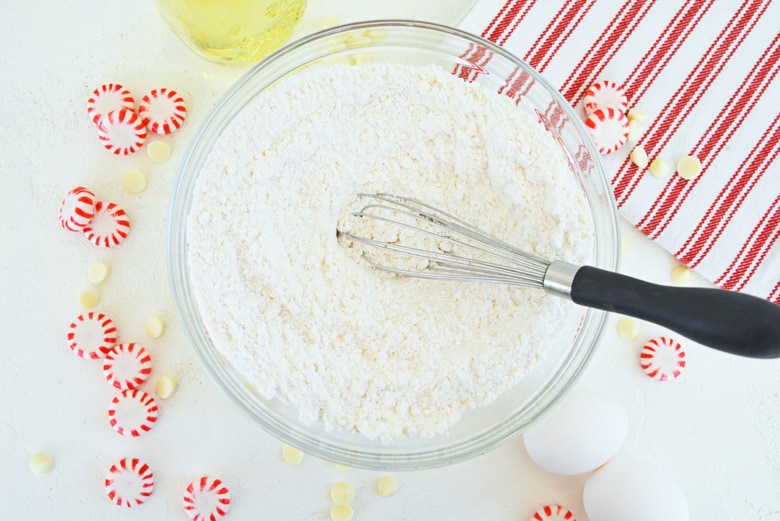 Mix in wet ingredients and then fold in white chocolate chips and crushed peppermint. This can of course be candy canes or peppermint candies.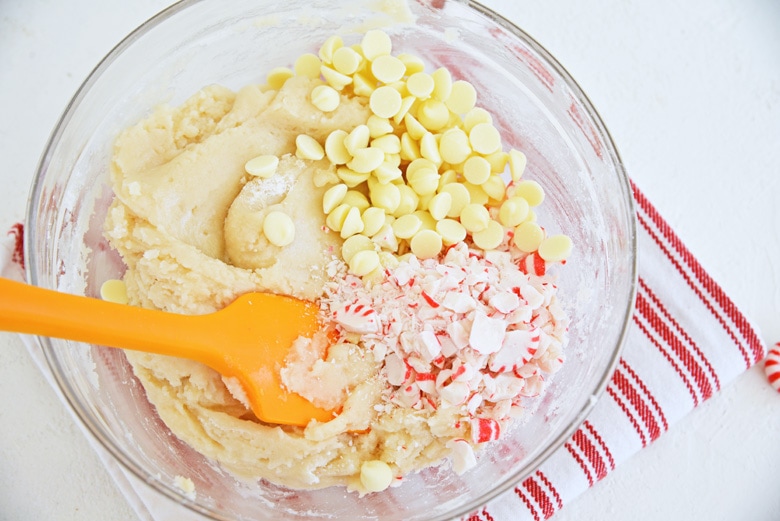 Scoop using a 2 tablespoons scoop onto parchment then flatten with a pint glass. If you want to reform better edges using your fingers, you can.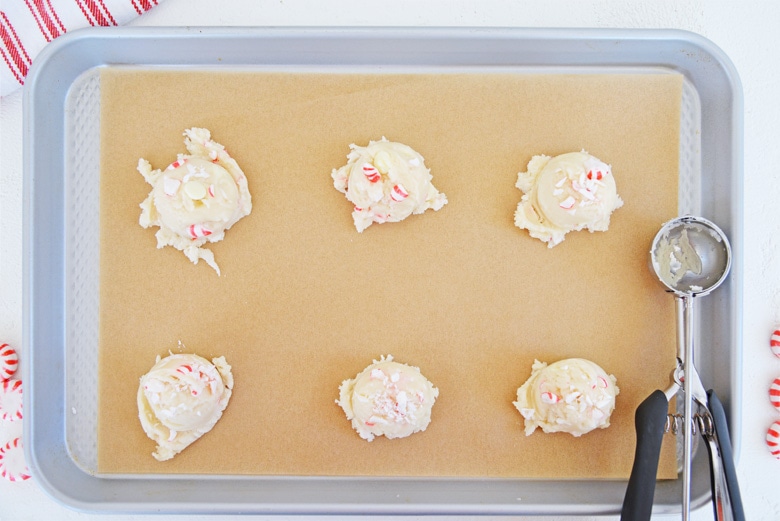 Bake and allow to cool.
Frost or not frost, that is the question and totally up to you! Buttercream works, but I prefer a simple powdered sugar icing myself.
Powdered Sugar Icing
Sure you can use a true buttercream or even the canned stuffed, but really these cookies are pretty sweet on their own and only need a touch of icing.
A basic powdered sugar icing is just perfect. And if you are like me, it will take you 10 tries of adding too much liquid, then needing more powdered sugar, then liquid and so on before you get the rid consistency.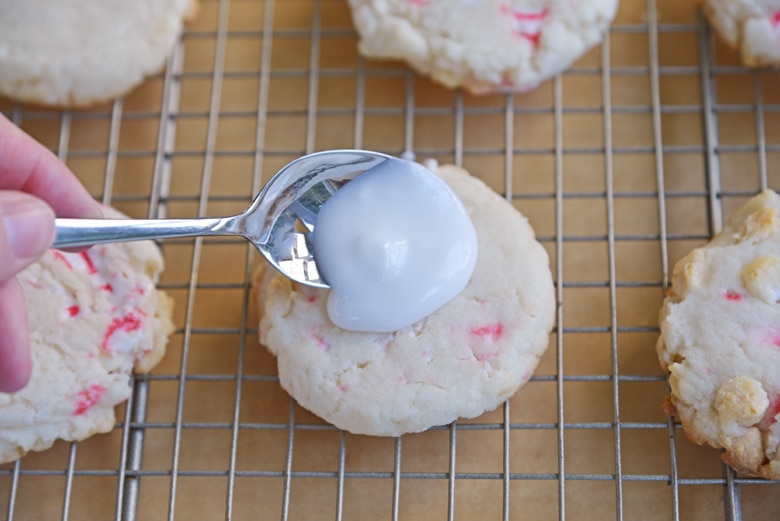 Try to aim for the thicker side so you can frost the icing instead of it being too thin and dripping off.
Also sprinkle with crushed peppermint while it is still tacky because after it sets, you won't be able to add that crunchy feature.
Of course, if you are ok with crinkle cookies, omit the icing altogether and you'll still have a fabulous cookie.
Storage & Freezing
Wait until icing has fully set and then store in an airtight container with cookies separated by wax or parchment paper. They will stay fresh for up to 5 days, but like any cookie should be enjoyed as soon as possible to ensure the best results.
Peppermint Cake Mix Cookies are freezer friendly. Store in an airtight freezer bag or plastic container for up to 3 months.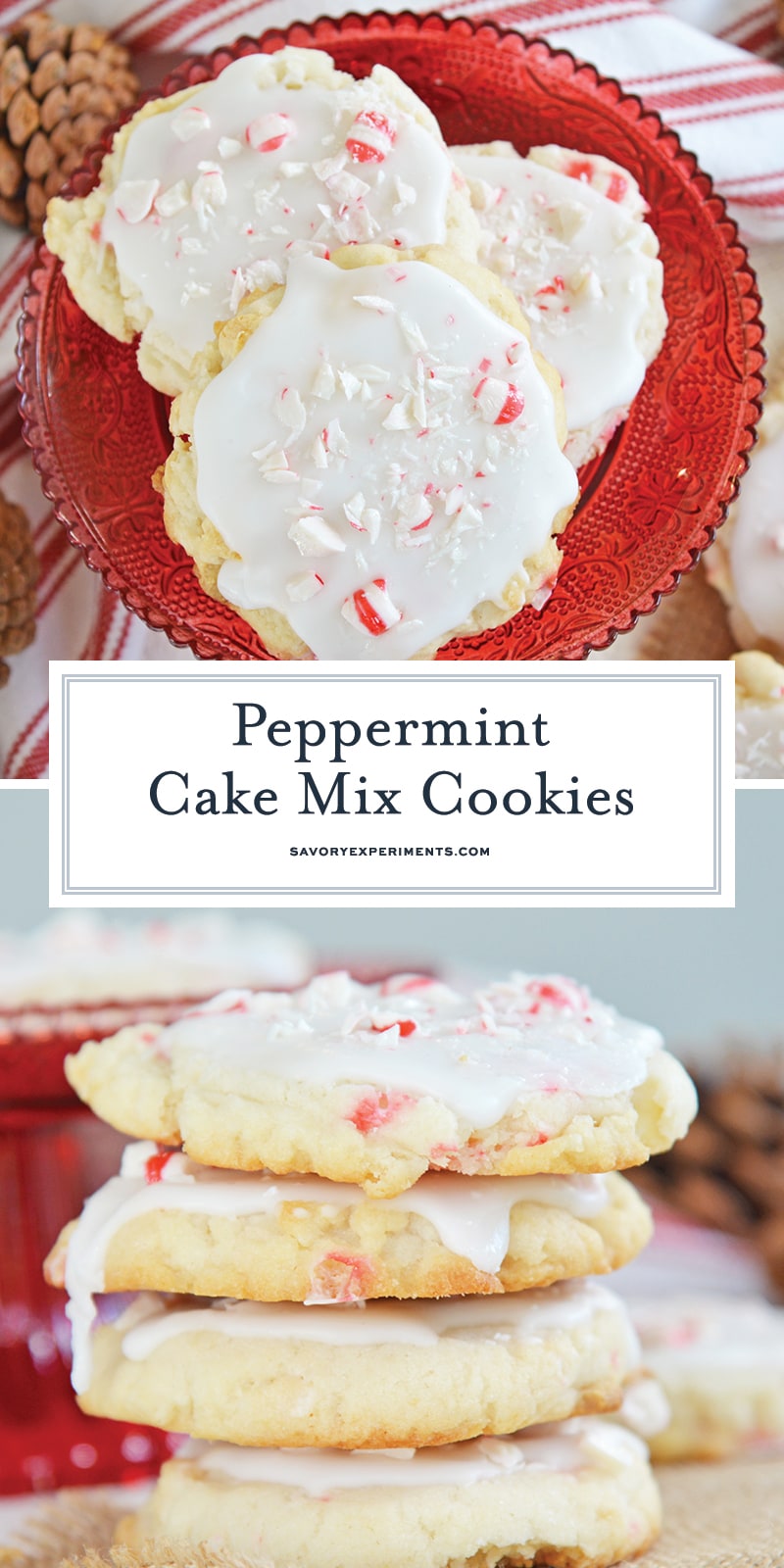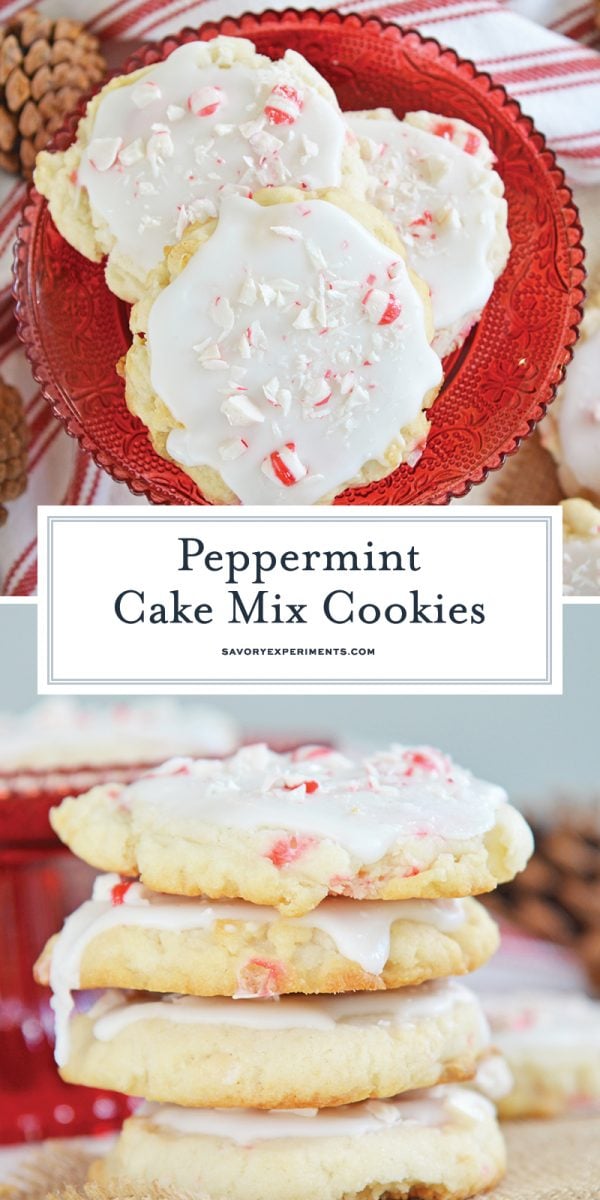 More
easy holiday treats: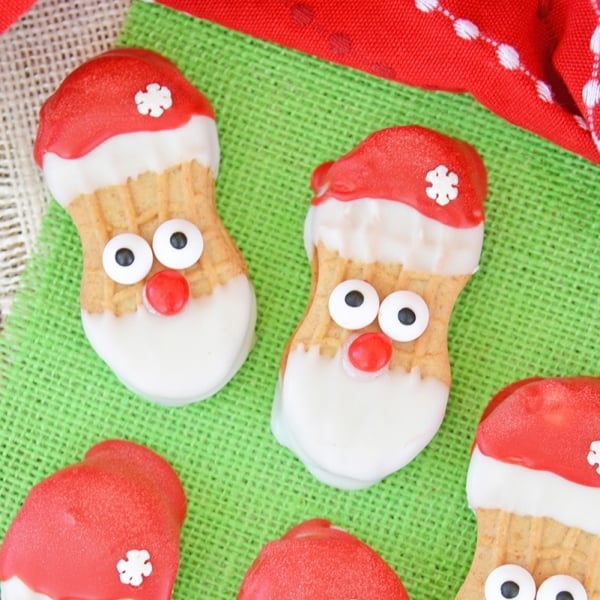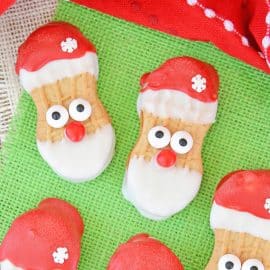 Santa Cookies
If you're looking an an easy, no-bake Christmas cookie, check out my Nutter Butter Santa Cookies! They're super festive, and simple to make.
See The Recipe!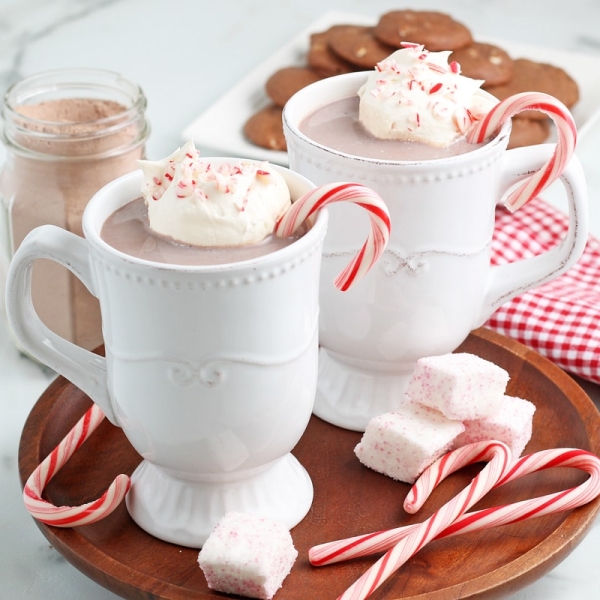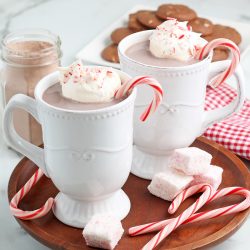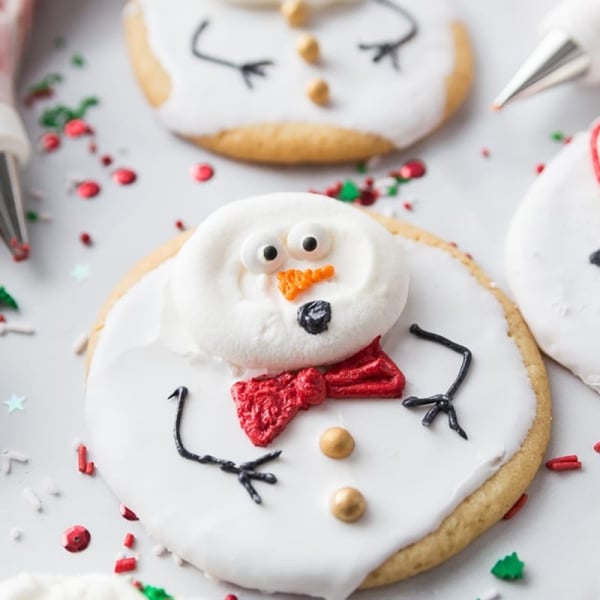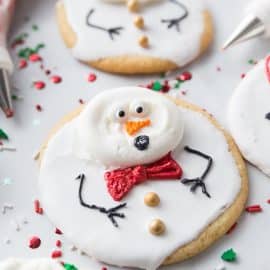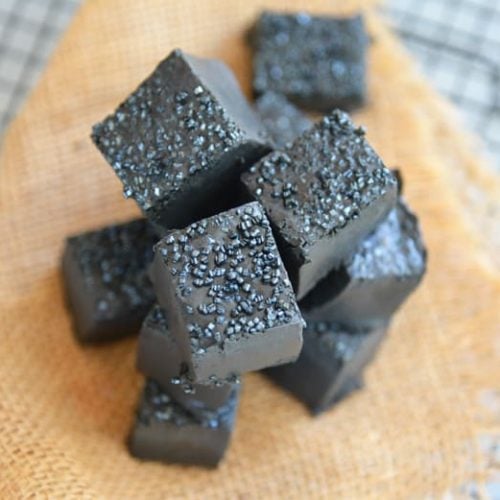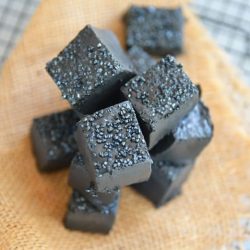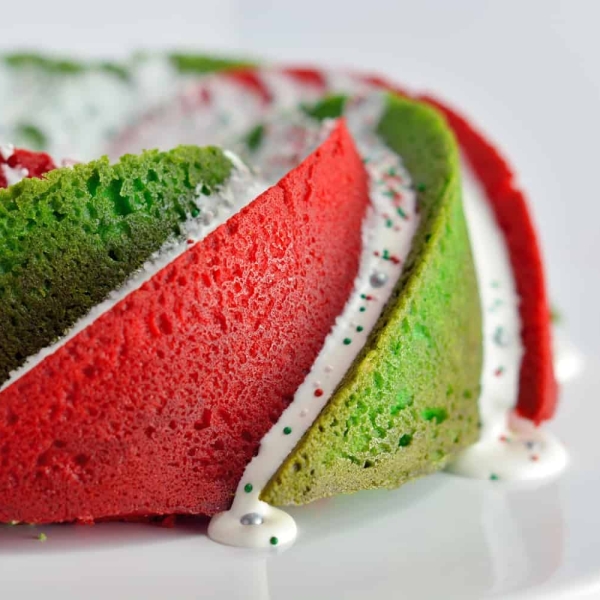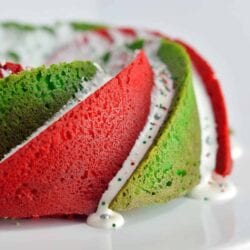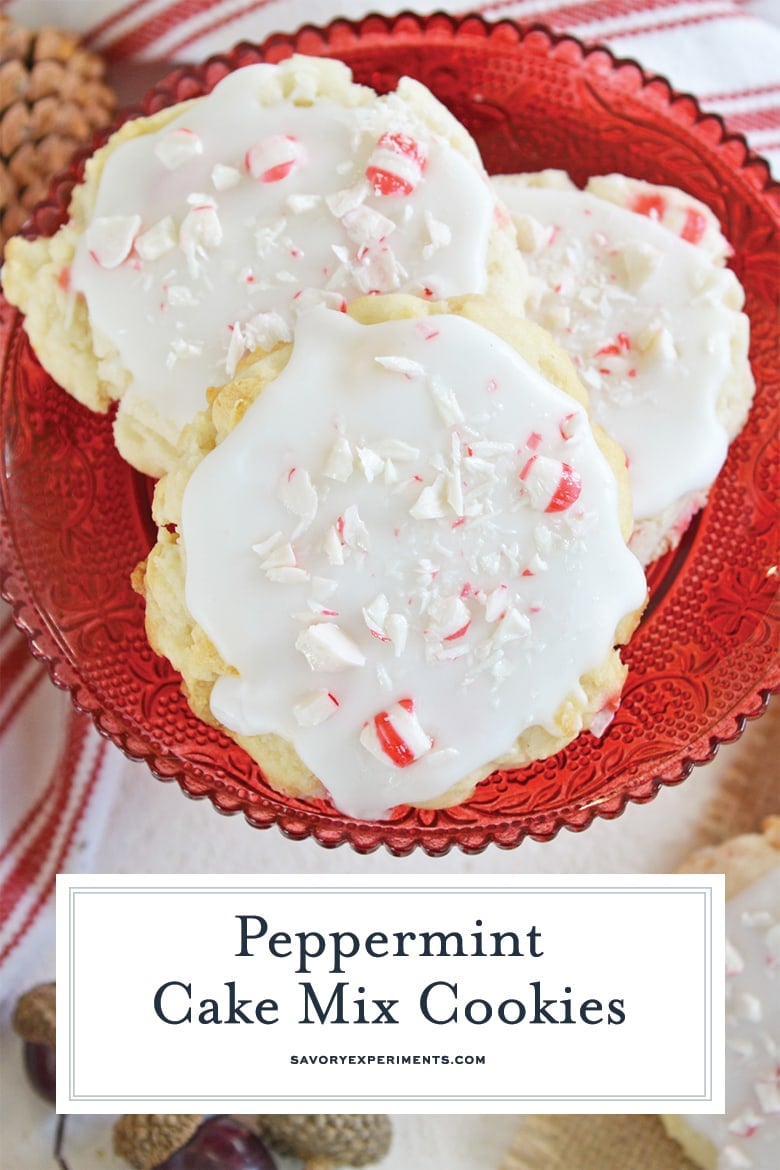 Note: This recipe originally called for an 18.25 ounce box cake mix, but this is becoming increasingly more difficult to find as 15 ounce has become the standard. If using 15 ounce, you'll need to add 1/4 cup flour to balance it out.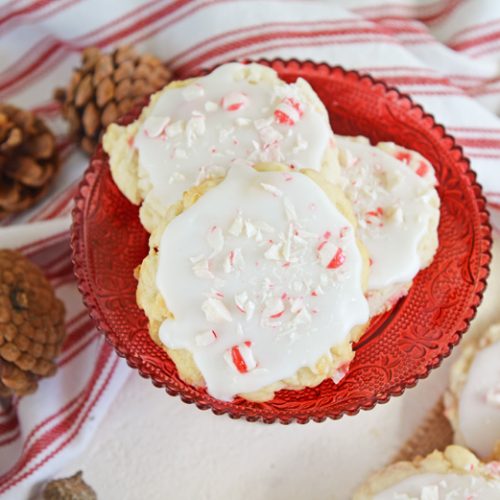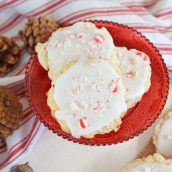 Peppermint Cake Mix Cookies
Peppermint Cake Mix Cookies only use 5 ingredients and are super soft and festive!
Instructions
Preheat oven to 350 degrees.

In a large mixing bowl or the bowl of a stand mixer fitted with a paddle attachment, mix cake mix, flour, eggs and vegetable oil. When well mixed, fold in crushed candy canes and white chocolate chips by hand being careful to not overmix.

Line cookie sheets with parchment paper. Using a 2 tablespoon cookie dough scoop, place 2 inches apart. Using the palm of your hand or the bottom of a pint glass, press cookies down to about 1/2 inch thickness.

Bake for 9-11 minutes or until they start to crack, but right before the brown. Remove and allow to cool fully.

When fully cooled, mix powdered sugar and milk until smooth. Drizzle over cookies and sprinkle with crushed candy canes.

If you've tried this recipe, come back and let us know how it was in the comments or ratings.
Notes
If your cake mix is 18 ounces, omit the additional 1/4 cup flour.
Nutrition
Calories:
128
kcal
,
Carbohydrates:
21
g
,
Fat:
4
g
,
Saturated Fat:
3
g
,
Cholesterol:
14
mg
,
Sodium:
9
mg
,
Potassium:
17
mg
,
Sugar:
20
g
,
Vitamin A:
20
IU
,
Calcium:
11
mg
,
Iron:
0.1
mg