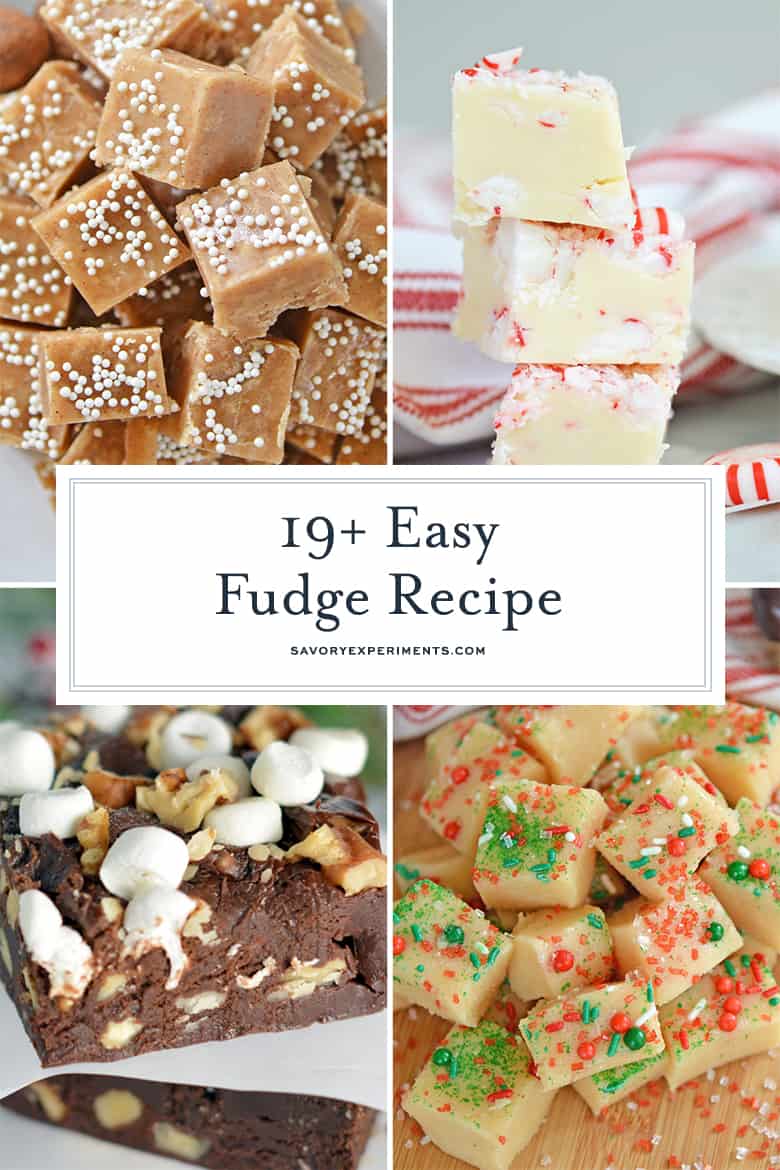 When it comes to Christmas desserts, I love them all, but lately I've been partial to fudge. These Christmas Fudge Recipes are great for adding to cookie trays, gifting, or even just snacking on at home. They're perfect for any occasion!
Are you tired of the same old Christmas cookies on your cookie trays? Mix things up this year and add some Christmas Fudge recipes!
What flavors come to mind when you think about fudge? I instantly think of flavors like peanut butter and chocolate, and even the classic vanilla.
This list of recipes includes those three classic flavors, but also some fun Christmas-y flavors like peppermint and gingerbread! No matter the occasion, you are sure to find a flavor to please any palate!
[mv_video jsonLd="true" key="bcrljxd7tqfslzornt2a" ratio="16:9″ thumbnail="https://mediavine-res.cloudinary.com/v1606059923/tlx7dwr3bargorrikob6.jpg" title="Common Mistakes Making Fudge & Toffee"]
Fun Christmas Fudge Recipes
Classic Fudge Recipes
Unique Fudge Flavors