Cake mix is one of those inventions that make you wonder, what in the world did we do before this came into the picture? A whole lot of measuring, that's what!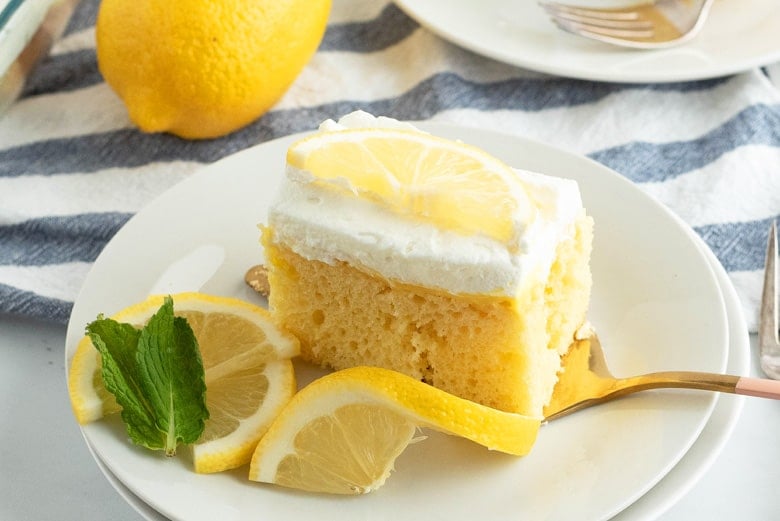 Cake mix comes in two forms, the lovely homemade kind that you get gifted by truly generous friends and family, and the equally glorious kind that you find ready to go in the aisles of your grocery store.
You are going to follow the same general rules and principals no matter which one you are working with. The dry ingredients for the cake are measured out and mixed for you. All you have to do is add in your wet ingredients.
This handy little product, also known as quick mix and baking mix depending on where you live, was first made and marketed in the US in the early 1930s.
Interestingly enough, it started out as a mix that only needed water. Yes, that means quite literally everything was dehydrated right down to the eggs.
Apparently, that is where folks drew the line and a few years later, they ditched the dehydrated egg product and the home baker was asked to add in fresh eggs.
These box mixes didn't pick up in popularity until the 40s and 50s. Nowadays, cake mix is a pantry staple and is offered in every flavor under the sun from vanilla to carrot cake to every chocolate variation known to man.
And don't get me started on the frosting options!
Here are some delicious recipes with cake mix:
What is cake mix made of?
This is dependent on the type of mix you end up buying, but the basics are this: flour, sugar, and leavening which is most likely baking powder or baking soda or a mix of the two.
Past that, it will include some sort of flavor. Think vanilla, cocoa powder for chocolate, or even sprinkles for the popular Funfetti kind.
(Disclaimer: There are definitely other ingredients in each box. If it is a concern, go ahead and take a read through the label on the box you are eyeing.)
How much is in a box of cake mix?
Most commercially sold mixes are in the 15oz range which is roughly 10 servings of cake.
How do you make a box cake taste like a bakery cake?
I am so glad you asked! I have a whole list Box Cake Mix Hacks to make your box cake taste a little more like it came in a beautiful box from a bakery or like it was made from scratch.
What does adding an extra egg to cake mix do?
There is a little bit of science to it. First, we are talking yolks only here. Egg whites need not apply in this situation. By adding an additional yolk (or two if you are feeling crazy,) you are adding additional fat to the batter.
Egg yolks are emulsifiers that allow the batter to hold onto extra liquid (read: moisture) and extra fat (read: sugar) while it bakes. The result is a more tender and sweet cake with texture versus density.