A quick and easy dinner recipe perfect for Easter, a special event… or just a weeknight meal!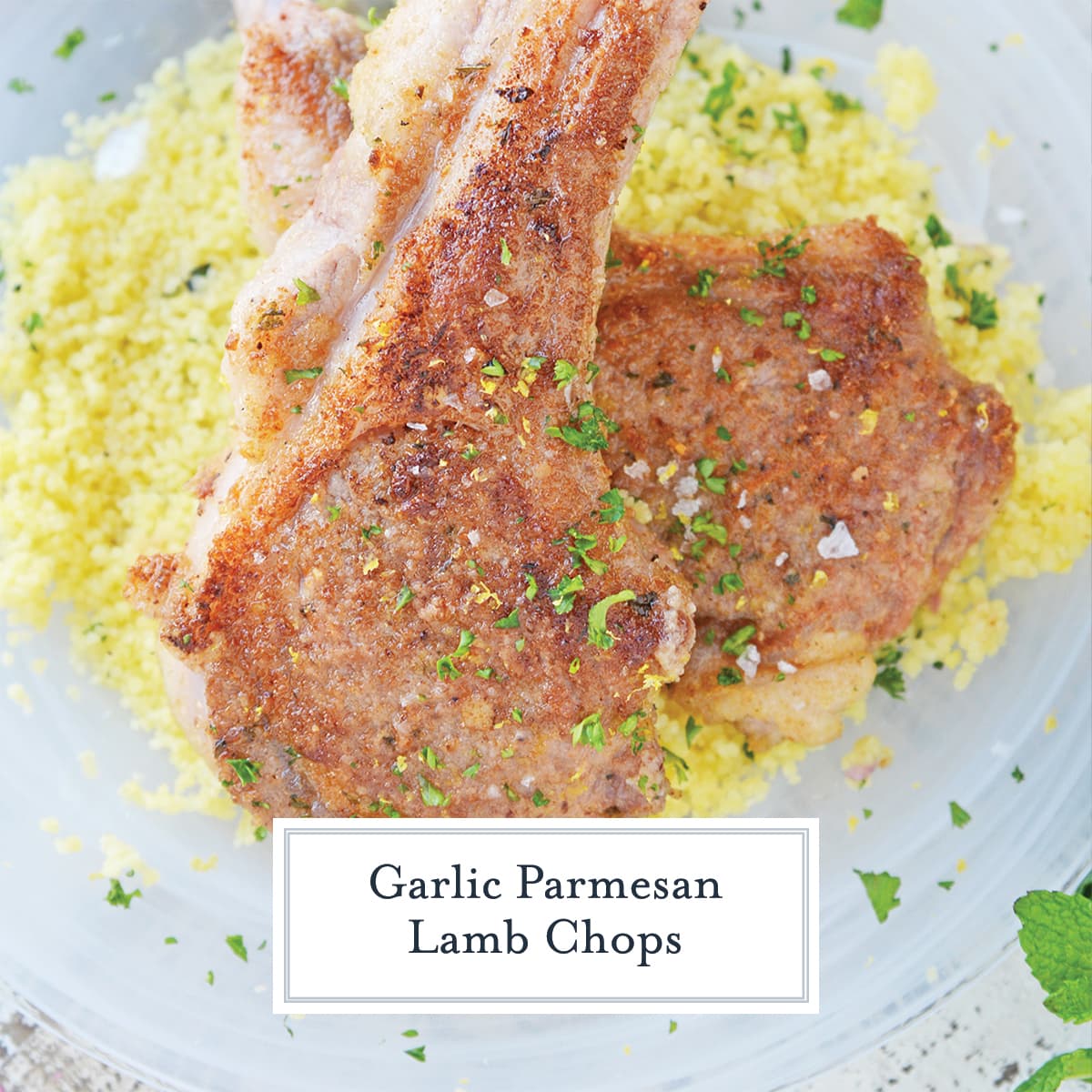 Lamb Chop Dinner
Lamb seems to intimidating, but is one of the easiest things you can make, especially lamb chops, also known as lamb lollipops.
Mediterranean flavors follow this dish using seasoned bread crumbs, lemon zest, garlic and olive oil. Pecorino romano cheese, with its nutty flavor, is my first pick for this dish, but you can also use Parmesan or even asiago. 
This recipe, start to finish including prep, only takes 15 minutes.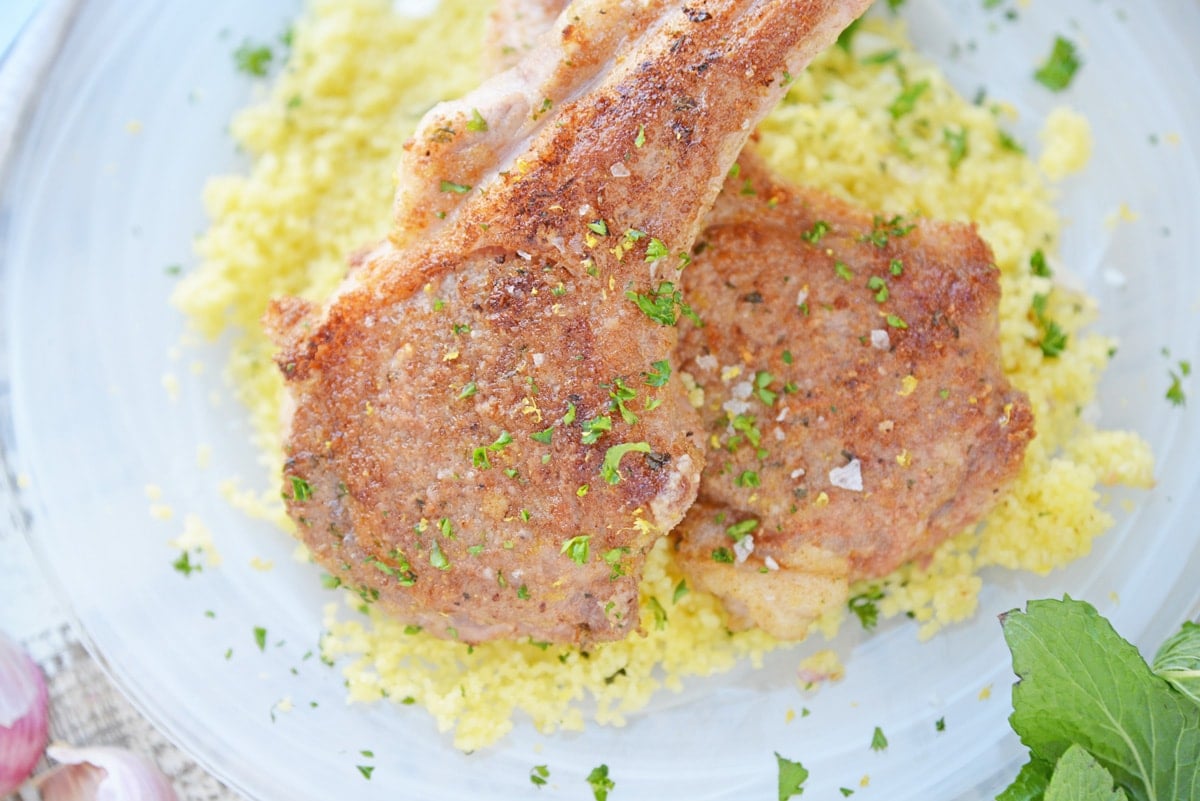 Easter Lamb
Why do we eat lamb at easter? Lamb is the most symbolic of Easter through the whole world for several reasons. 
First, Jewish individuals ate lamb for passover. Those who converted to Christianity continued the tradition at Easter.
Secondly, Jesus is sometimes referred to as the "Lamb of God". Lastly, Easter is known for rebirth and thus, baby animals, like lamb.
Lemon Zest
Lemon zest, opposed to lemon juice adds a clean, lemony flavor without the tartness that comes from lemon juice. Make sure to only use the yellow pith, not the white part which can be bitter.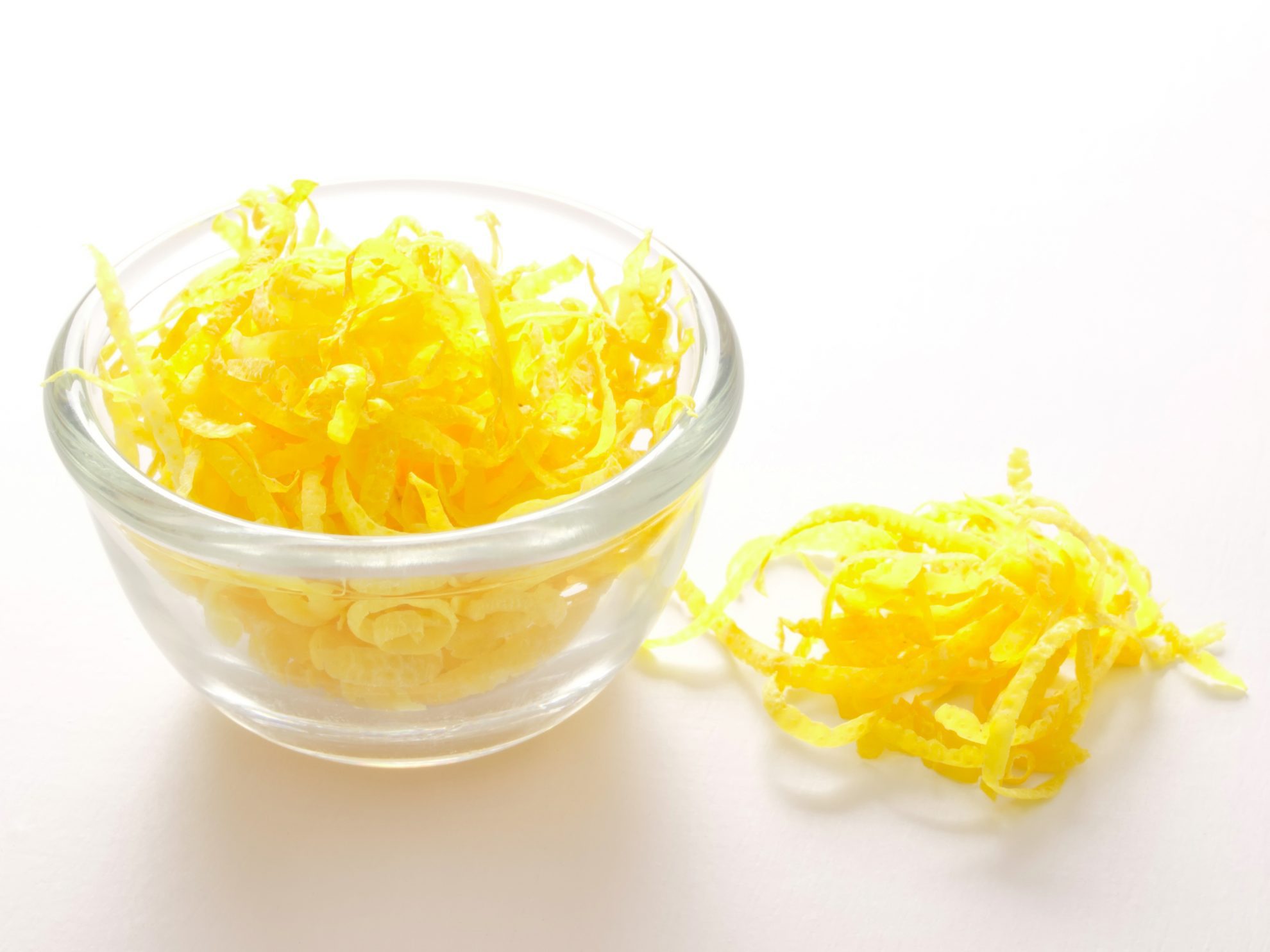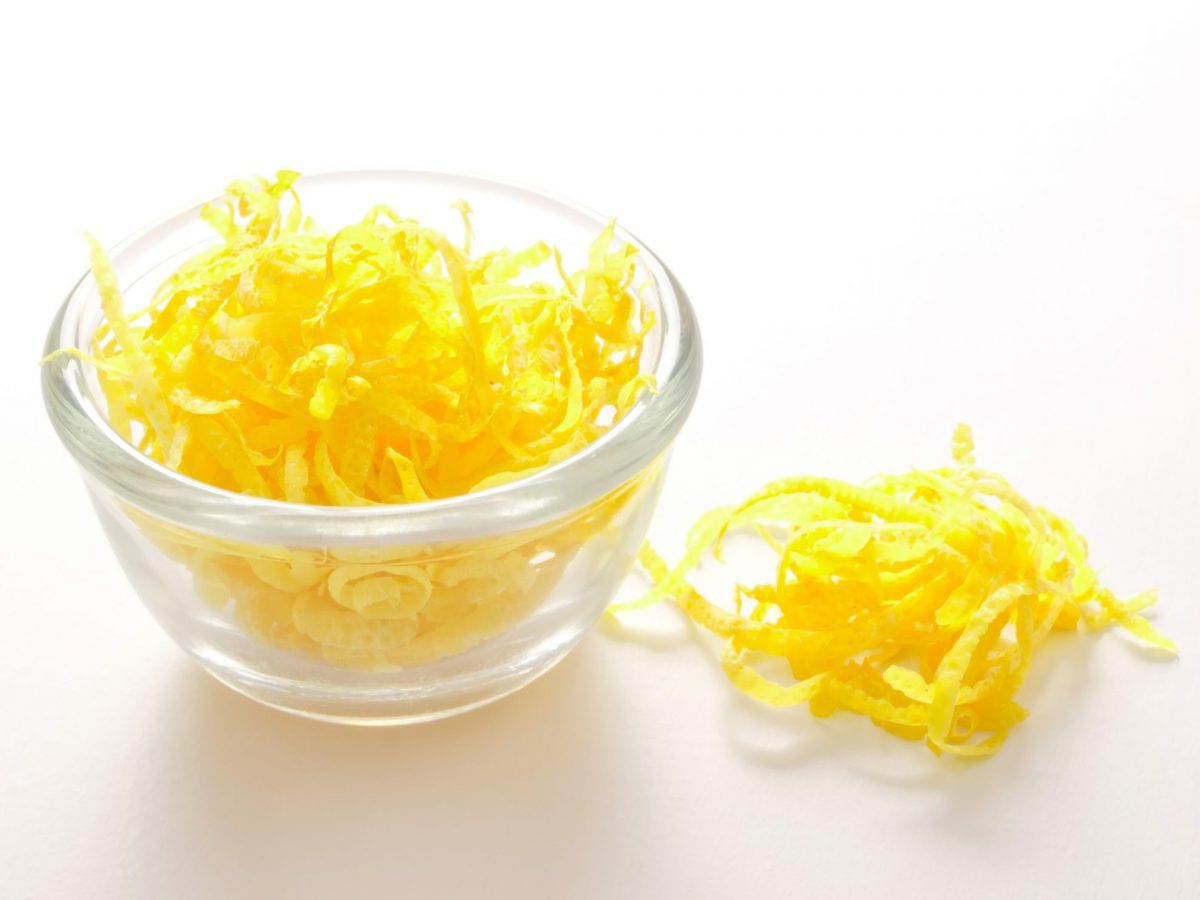 It sounds like common sense, but make sure you wash your lemons before zesting. It is sometimes overlooked because when cooks use fresh lemon juice, washing the rind isn't necessary. 
Dried lemon rind, available in some gourmet spice shops, can also be used, but make sure to taste test it first to gauge the level of lemon flavor. It varies greatly from brand to brand and can be quite robust.
Lamb Chop Dinner
Lamb can be a fairly expensive cut of meat, similar to prime rib or some seafood. It varies from $12.00 per pound to $30.00 per pound depending on the cut.
A French cut, with the fancy lollipop handle, will be more per pound and more of those pounds will be bone instead of actual meat. But the presentation is remarkable and makes a statement, so I splurge.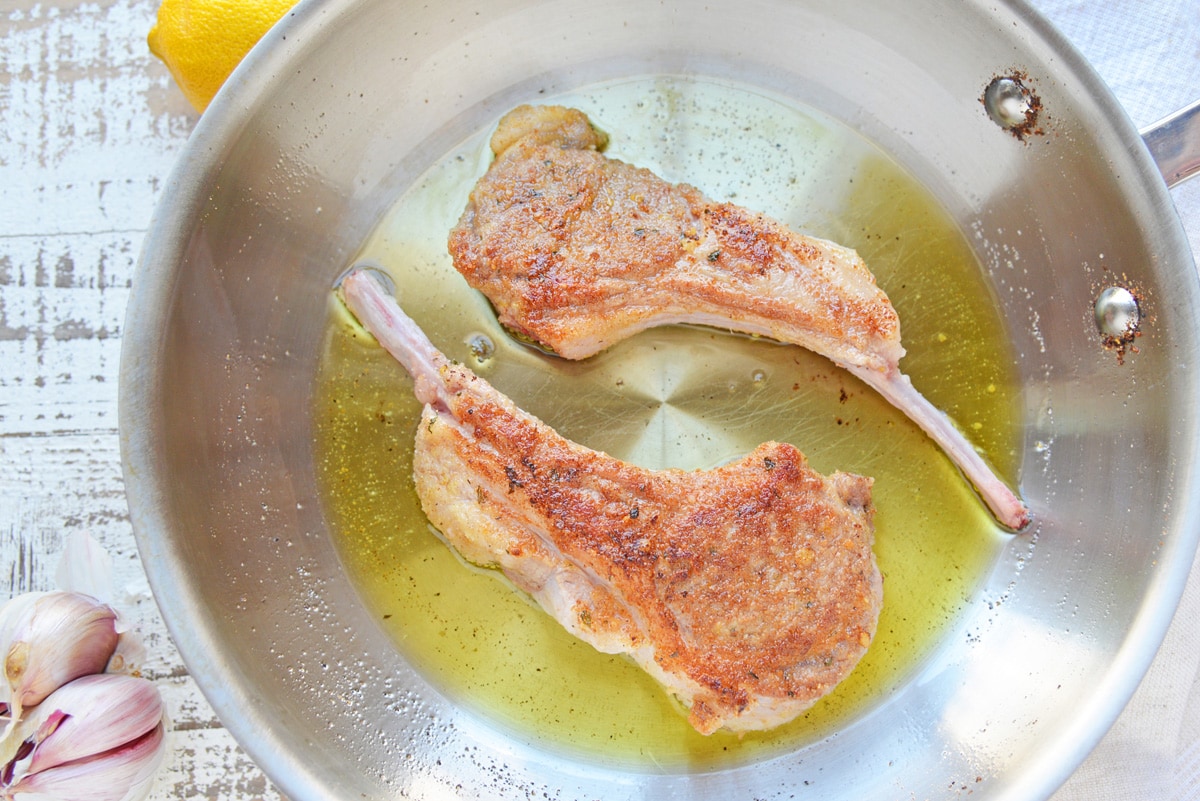 Can I use a different cut of lamb? You can use the same parmesan garlic lamb chop recipe rub on any cut of lamb, or even chicken or fish, that you like.
This is a small portion since lamb chops have relatively small surface space, but you can easily double or triple the recipe to crust a whole leg of lamb, lamb roast, chicken, salmon or even halibut. 
They do work well on lamb loin chops, which are a different cut.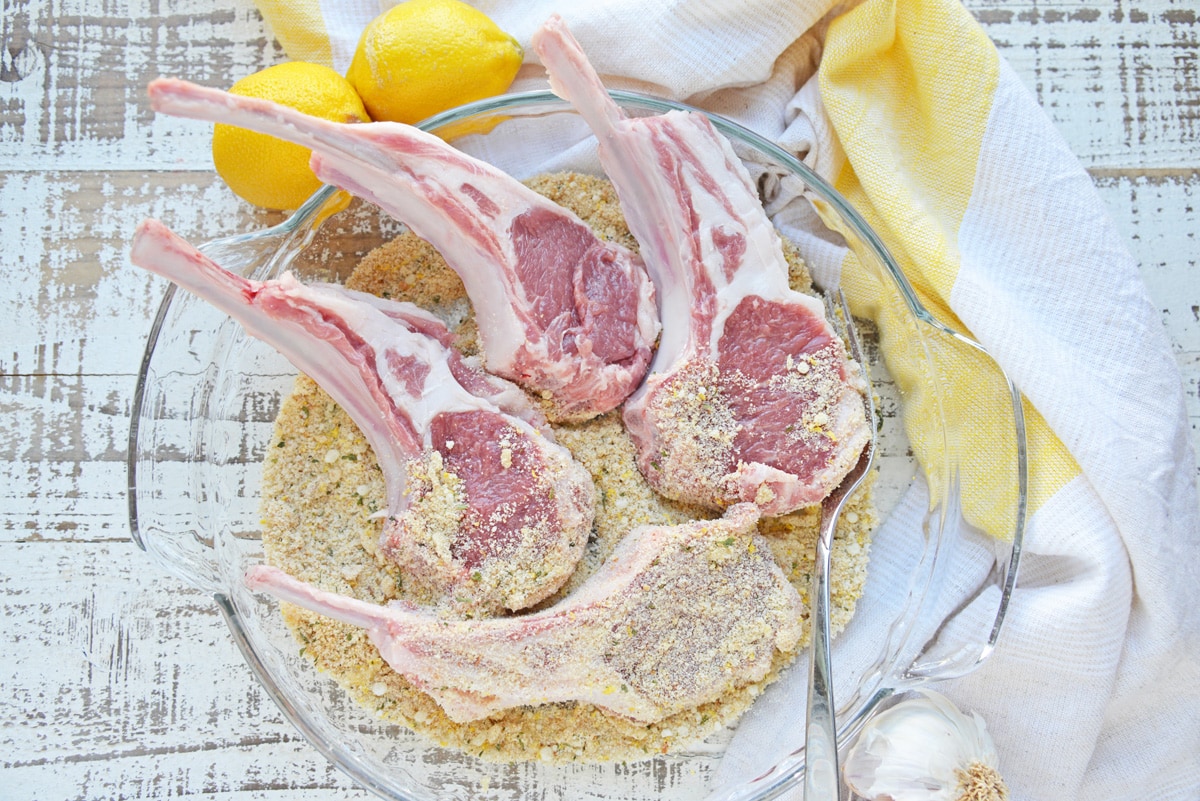 How To Cook Lamb Chops
While you can grill or bake lamb chops, I find that pan searing is the best (and quickest) option. The Maillard reaction, high heat sear, creates a flavor profile not achieved any other way.
Combine seasoned bread crumbs, grated cheese, lemon zest, black pepper, fine sea salt and freshly minced garlic in shallow bowl.
Rinse lamb chops with cold water and pat dry.
Crust both sides of lamb chops in bread crumb mixture.
Sear in a large skillet with a little bit of olive oil for 2-3 minutes on each side or until browned and it becomes a lovely lamb chop.
The best temperature to eat lamb is debatable. Many will tell you rare, but the CCD recommends an internal temperature of 145°F, which is a medium. Rare is closer to 125°F- most people prefer medium rare at 135°F.
If you don't want to pan sear, you can reach a similar result by broiling. Heat broiler on high and place chops 3-4 inches from the heating mechanism, cooking on both sides for 2-3 minutes.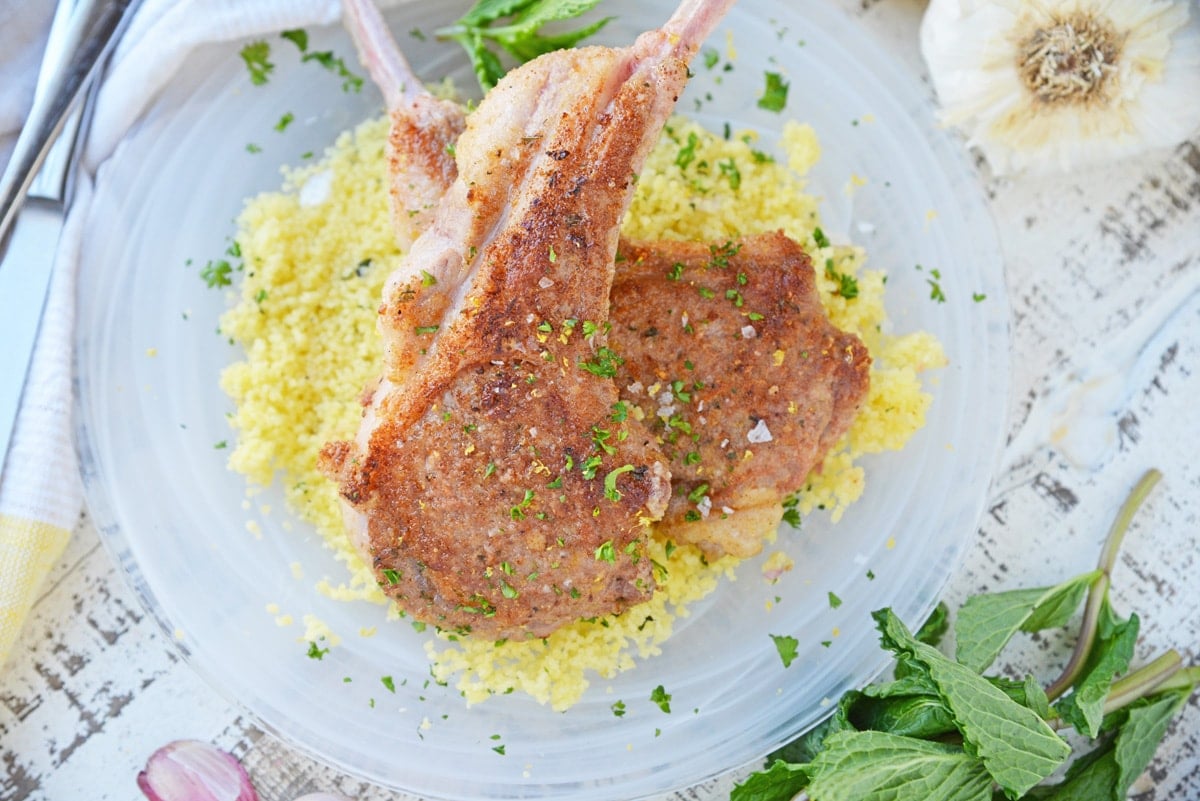 Lamb Chop Servings
How many lamb chops should I serve per person? This will really depend on the size of your lamb chops and the people you are serving. Some are small, others huge!
Like most meats, I serve about 4-6 ounces per person. Keep in mind that a lot of a lamb chop's weight will be bone. I like the appearance of 2-3 per plate.
What to Serve with Lamb
Lamb is commonly served with mint jelly, a sweet and fresh flavor in comparison to the sometimes gamey taste of lamb. Instead of plopping down a dish of green jelly, I served my Parmesan Garlic Lamb Chops with a quick and easy Lemon Mint Couscous recipe. 
Rice, mashed potatoes or even risotto are all good choices too. Kale gratin is also a favorite.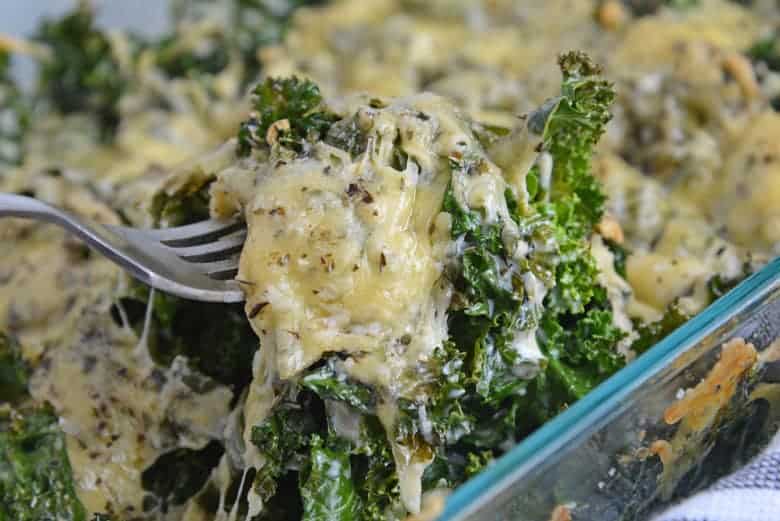 If you liked this easy lamb recipe, here are a few more you might enjoy: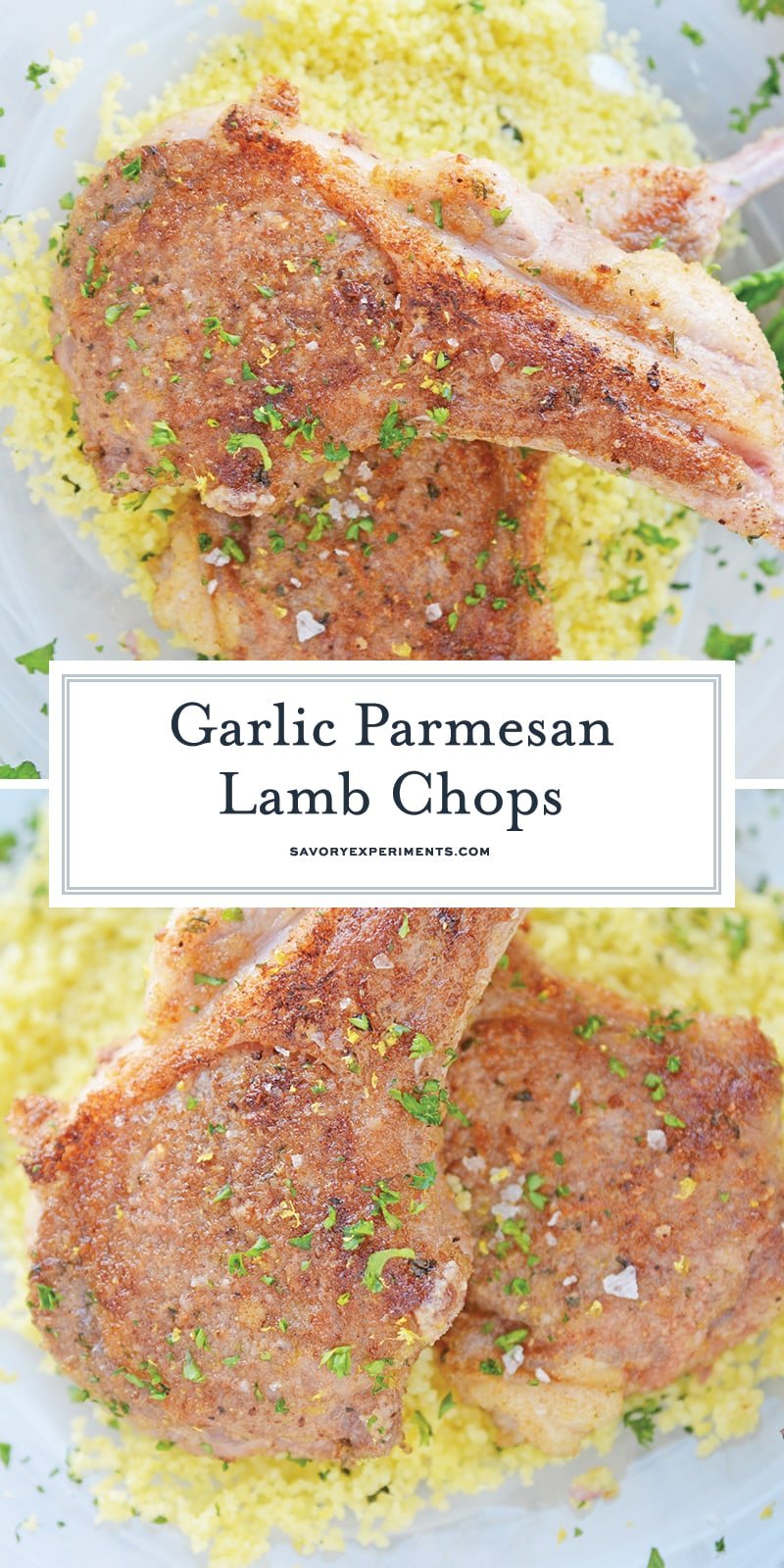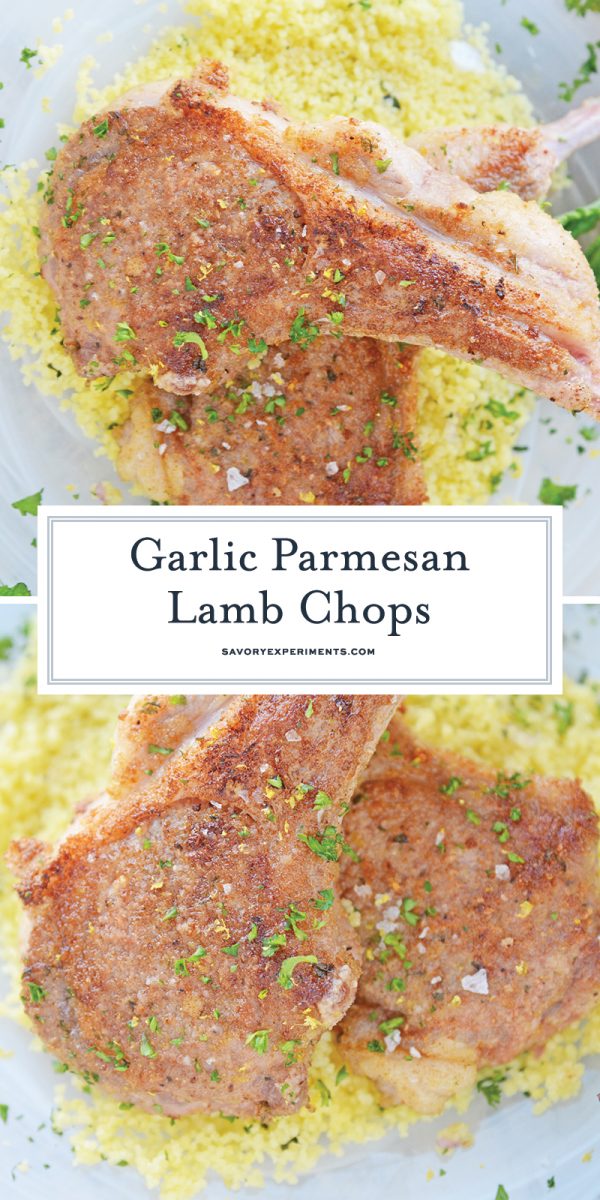 CONNECT WITH SAVORY EXPERIMENTS!

Be sure to follow me on social media, so you never miss a post!

Facebook | Twitter | Youtube
Pinterest | Instagram

Get our FREE 8 Day E-Course on How to Be a Better Home Cook. Sign up HERE!