For years lamb was a dish we only ordered at restaurants. Much like scallops or prime rib, they are pricey and the fear of messing them up far outweighs the gratification of making them. But much like these dishes, lamb chops are super easy to prepare and the only way to really mess them up, is to overcook them.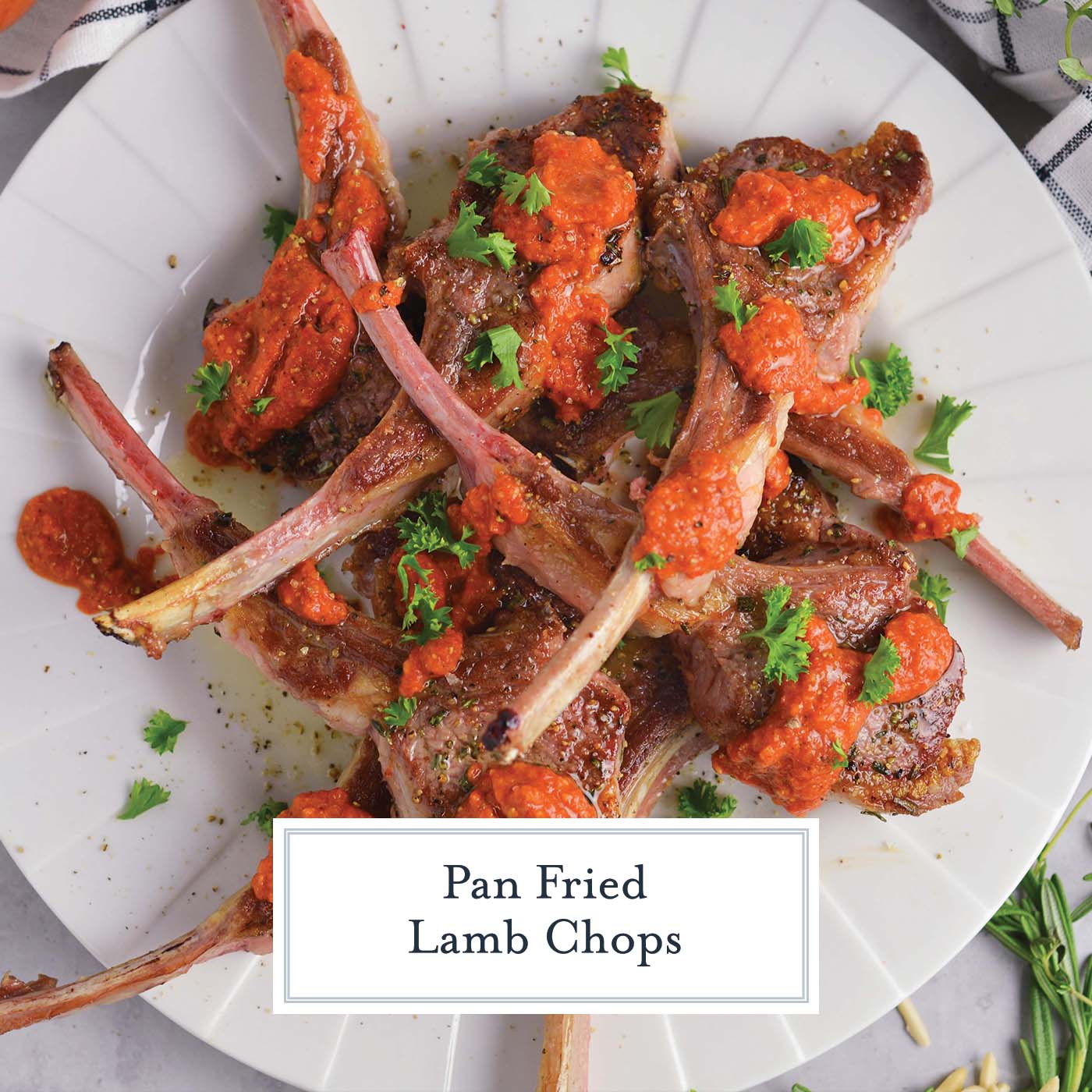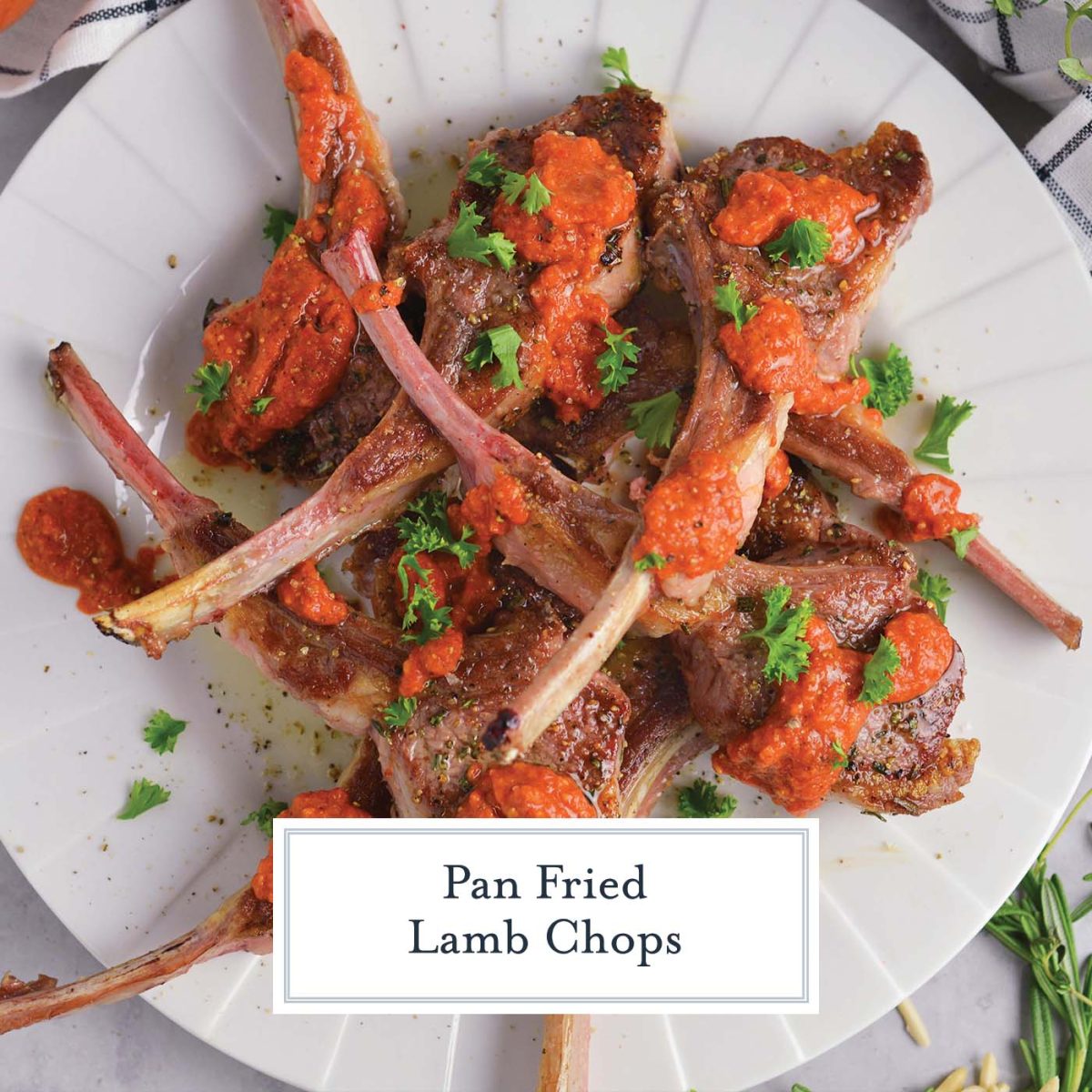 Easter Lamb, Lamb all Year
Lamb is the traditional dinner for the Easter holiday, however many families have started to veer in other less gamey and cheaper directions.
I have also received feedback that people do not care for the traditional "lamb roast with mint jelly" option and aren't sure of how to find a new, vibrant recipe. Others find it intimidating or time consuming. While this is true of many lamb recipes, it is not for Pan Fried Lamb Chops.
Lamb chops offer perfect serving sizes with a low fat content and a built-in handle for easy eating. What other holiday do you get to eat with your hands? I used a vegetable packed romesco sauce that adds a smoky, spicy flavor to lamb lollipops.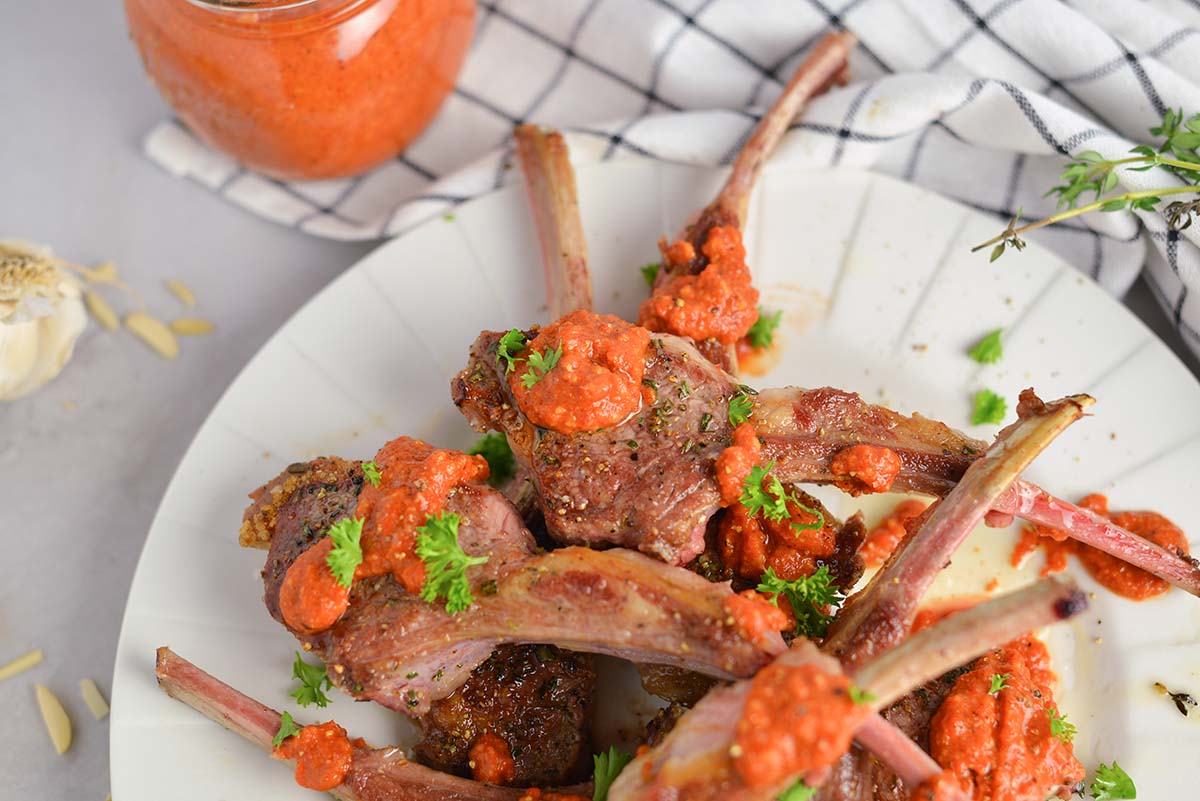 What are Lamb Chops?
Chops, in general, refers to any single size serving of lamb (and also pork). You can have shoulder chops, loin chops and blade chops, but perhaps the most popular are lamb ribs, or a rack of ribs.
You'll sometimes see them described as lamb lollipops because they come with a convenient handle and a very impressive presentation. They are tender meat with a bold flavor.
What are Frenched Lamb Chops?
French style or Frenched lamb chops or refers to the butchers cut of the rack of ribs. The fat is cut away all the way down to the bone. This leaves an impressive handle of sorts and is popular for lamb, crown pork roast and tomahawk steaks or tomahawk pork chops.
Frenched lamb chops can come as the whole rack, singles or even double cut.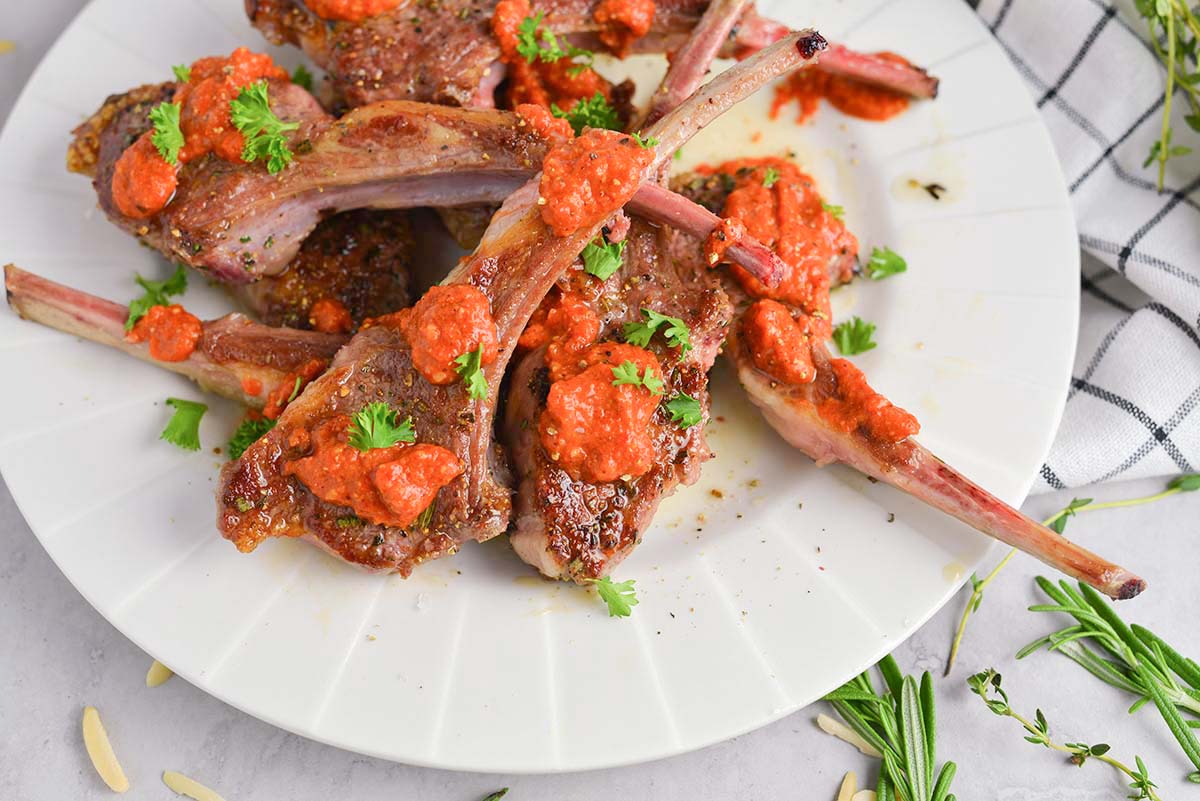 What You'll Need
The actual recipe for fried lamb chops is really simple, but the romesco sauce is a little more in-depth. You can purchase pre-made romesco or go with a more traditional sauce of mint jelly. Lemon aioli, tzatziki or even plain yogurt with lemon zest are also easy (and tasty) options.
Lamb Ribs- Most will come French cut, but really any cut will work with this lamb recipe, see options below. Plan for 2-3 chops per person as a decent serving size. If you have a whole rack of lamb, cut them into individual chops. Although if we are being honest, my husband usually east 5-6 himself.
Freshly ground black pepper & coarse Kosher salt– Freshly ground pepper always has the most flavor and coarse salt will add flavor without being too salty. If using fine salt, reduce amount by half and opt for sea salt.
Fresh rosemary & thyme– Fresh is the only way to go with this recipe. Dried herbs will burn and taste bitter. If you can't get your hands on fresh herbs, you are better off just omitting them.
Vegetable oil– Or canola oil is best, but only if you need it. Well-seasoned cast iron will prevent it from sticking without having to use oil, but if you don't have one a little oil is necessary.
Romesco Sauce – Our prefered sauce for pan fried lamb chops, but it also tastes fantastic with fish, steak and pork!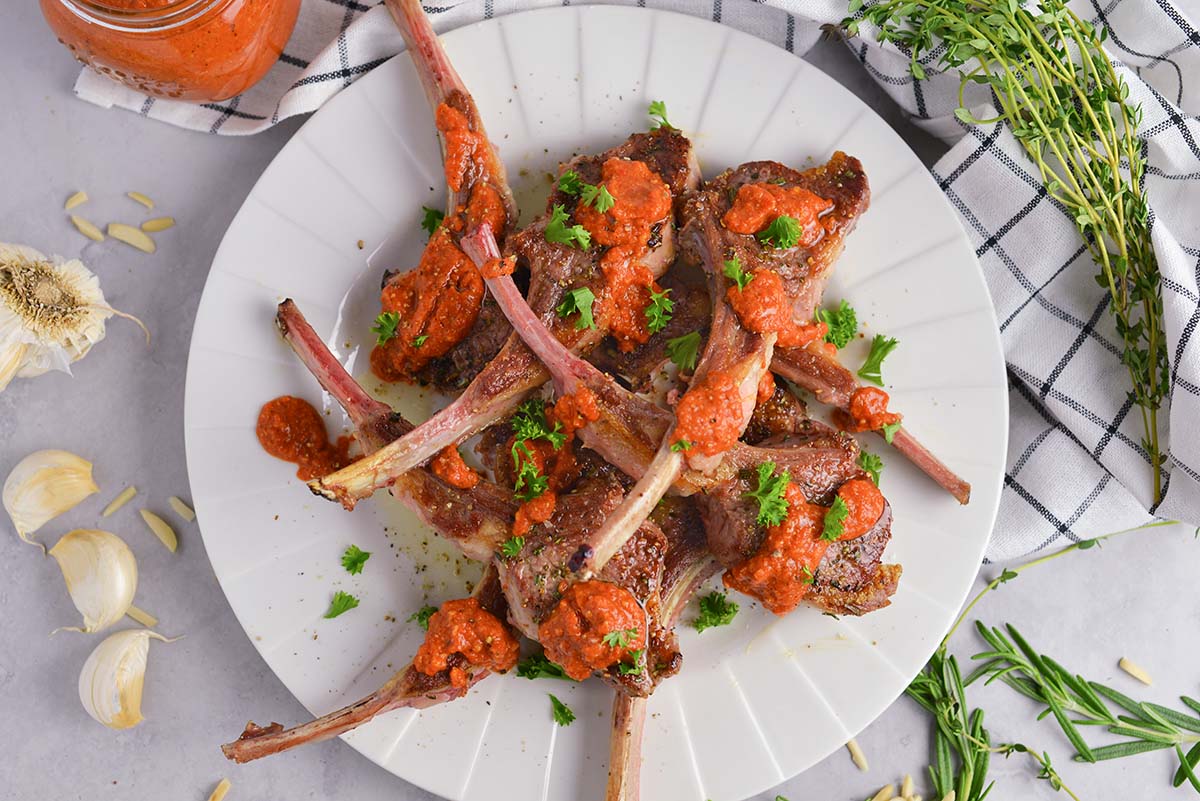 How to Make Fried Lamb Chops
Making lamb chops is easy! Set your fear on the back burner and just do it.
Pat the lamb chops dry. Any moisture will prevent the seasoning from sticking and also get you a better sear.
Make the seasoning and evenly divide over the lamb. Fresh herbs are really key for flavor, but also to not burn. Dried seasonings will burn.
Heat a cast iron skillet over medium-high heat. If you don't have a cast iron, use a stainless steel skillet with a small amount neutral oil with a high smoke point.
The suggested internal temperature for lamb is generally rare (110°F) or medium rare (120°F) so it really doesn't take long at all to get to this degree of doneness. Depending on the thickness of your chop, a thin one will take 2ish minutes while a thicker one just 3 minutes.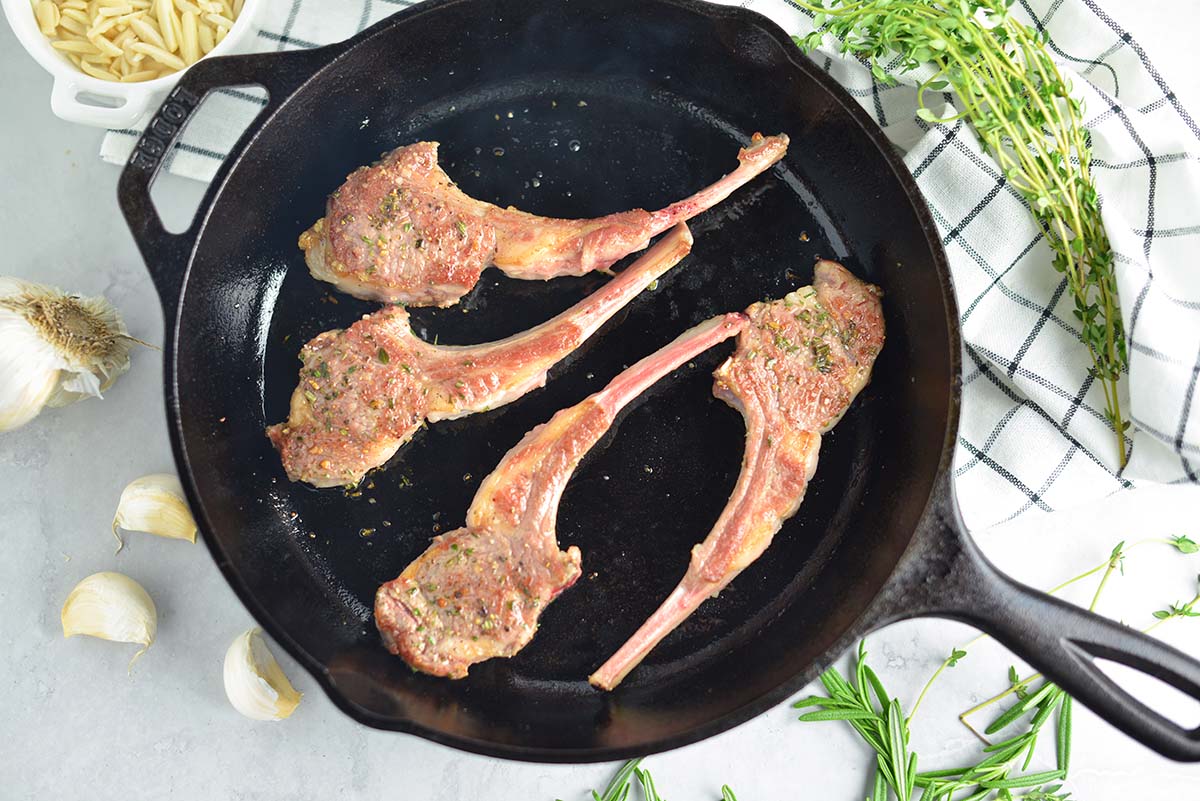 Remove from the heat and let them rest, just like other types of meat. Carryover cooking will increase the temperature slightly, but since they are smaller and less hot, will lose heat fairly fast so plan to serve immediately.
Serve with your prefered sauce and a drizzle of high quality of olive oil and even fresh lemon wedges.
Can I use this recipe for other cuts of lamb?
Sure! Here are a few other cuts of lamb. Smoky romesco sauce can be used on any of them!
Lamb Loin Chops: Loin chops are lean, tender and the most widely available cut of lamb! With their perfect 3- to 4-ounce serving size and attractive "T" shaped bone that runs through the meat, loin chops are simple to prepare. They can easily be baked, pan fried or grilled for an easy weeknight meal.
Lamb Shanks: Lamb shanks practically melt off the bone when they are slow cooked and are a popular menu item across the country. Lean on fat but big on flavor, the meaty shank is perfect for braising in a slow, simmering broth.
Lamb Shoulder Chops: Shoulder chops require a shorter cooking time than other cuts, making them an economical and flavorful choice for quick and easy meals.
Leg of Lamb: Available boneless or bone-in, leg is the leanest lamb cut and one of the largest. It can be roasted whole or cut into individual steaks. Bone-in leg of lamb is perfect for any holiday or special occasion because of its impressive presentation.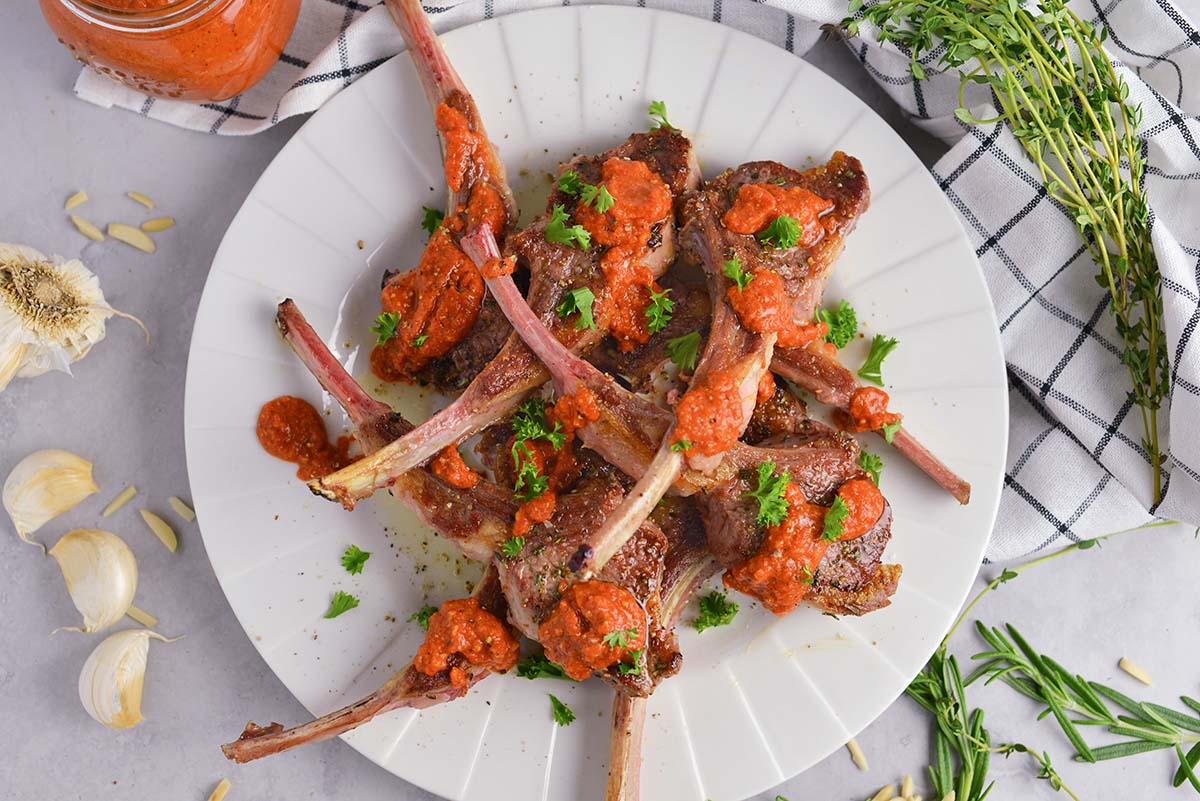 Storage & Freezing
This dish can be stored in an airtight container in the refrigerator for up to 5 days. The preferred method of reheating is a skillet or the oven, but of course you can nuke them if needed. They will likely be overcooked when reheating, so plan to serve with some sort of sauce.
This cooked dish is not recommended for freezing, although raw lamb is usually vacuum sealed and can be frozen for long lengths of time.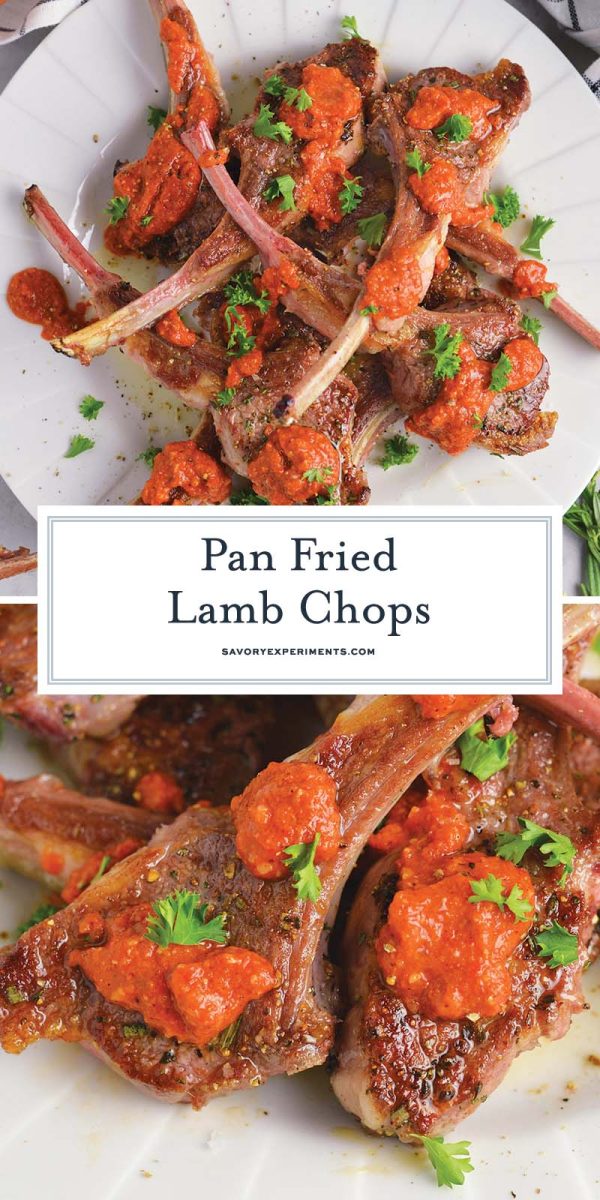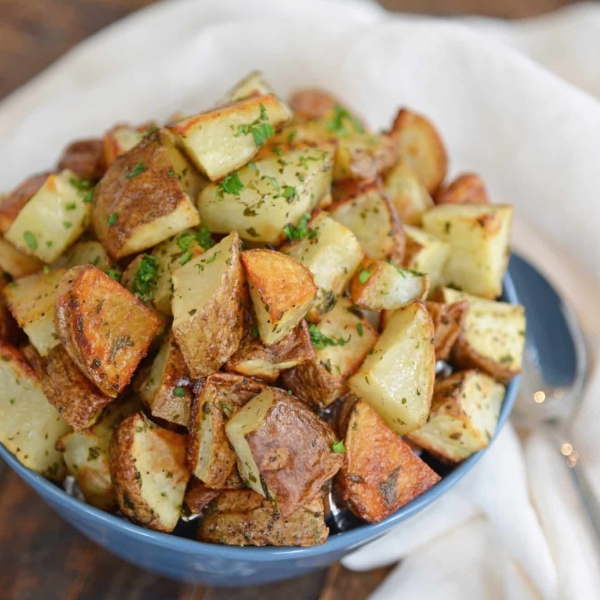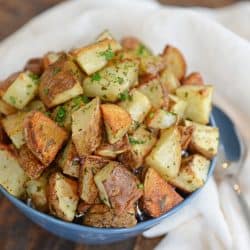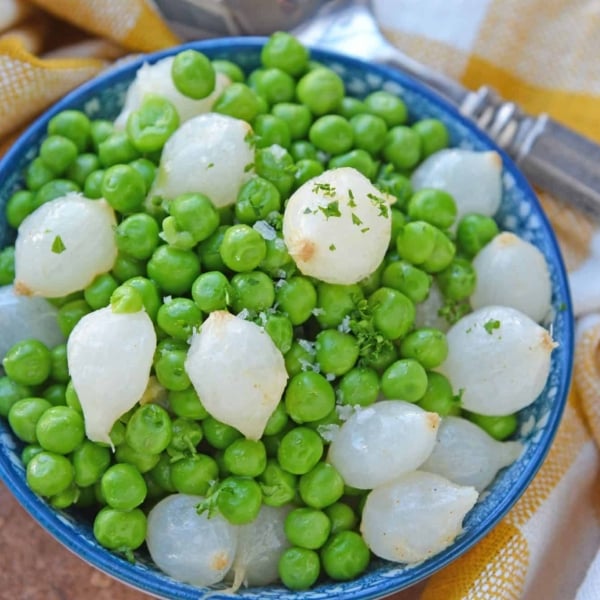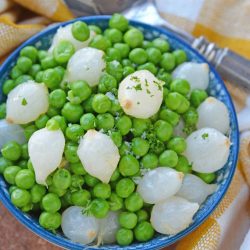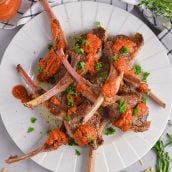 Pan Fried Lamb Chop Recipe
Pan Fried Lamb Chops (Lamb Lollipops) take only 10 minutes from start to finish. Top with smoky romesco, lemon herb aioli or tzatziki sauce.
Instructions
Preheat the oven to 200°F degrees (or "keep warm" setting). Pat lamb chops dry with a paper towel.

In a small bowl, mix together the pepper, salt, rosemary and thyme. Season both sides of the lamb chops with seasonings.

Heat a large cast-iron skillet over medium high heat. If not using a well-seasoned cast iron, use a stainless steel skillet and add just enough oil to coat the bottom.

Add half of the lamb chops to the hot pan, being careful to not overcrowd the pan. Cook for 2-3 minutes on each sides until chops are rare or medium rare.

Remove the lamb chops to a baking sheet and place in the oven to keep warm. Repeat with next batch. Keep warm until ready to serve, being careful not to overcook.

Plate the lamb chops and top with a generous helping of romesco sauce.

If you've tried this recipe, come back and let us know how it was in the comments or ratings.
Nutrition
Calories:
414
kcal
,
Carbohydrates:
1
g
,
Protein:
45
g
,
Fat:
24
g
,
Saturated Fat:
8
g
,
Polyunsaturated Fat:
4
g
,
Monounsaturated Fat:
9
g
,
Trans Fat:
1
g
,
Cholesterol:
149
mg
,
Sodium:
744
mg
,
Potassium:
607
mg
,
Fiber:
1
g
,
Sugar:
1
g
,
Vitamin A:
15
IU
,
Vitamin C:
1
mg
,
Calcium:
31
mg
,
Iron:
4
mg