Oh, buttery, pillowy, buttery, tender, buttery… did I say buttery, BRIOCHE. Oh my! I just can't get over how good this recipe is. This brioche roll recipe may seem intimidating but trust me they're worth the effort!
This Brioche Bread Rolls recipe shows you that making bread recipes at home isn't as hard as you think! Step-by-step instructions on how to make a brioche roll right here!
What is brioche? Brioche is a French bread that gets flavor from high yeast, butter and egg amounts. Three cycles of rising develops a signature flavor and a delicate crumb that borders on being a pastry.
This was my first experience making brioche. After devouring many a sandwich in a restaurant with a brioche roll I found myself compelled to try it out myself.
Why have I waited this long? Cause it takes a really long time to make!
The ingredients aren't difficult to find, the process isn't challenging, however the cook must possess patience and have time over a two-day period to set out on this buttery journey. The good news is that it makes a lot of bread. Bread that can be frozen for weeks or months ahead.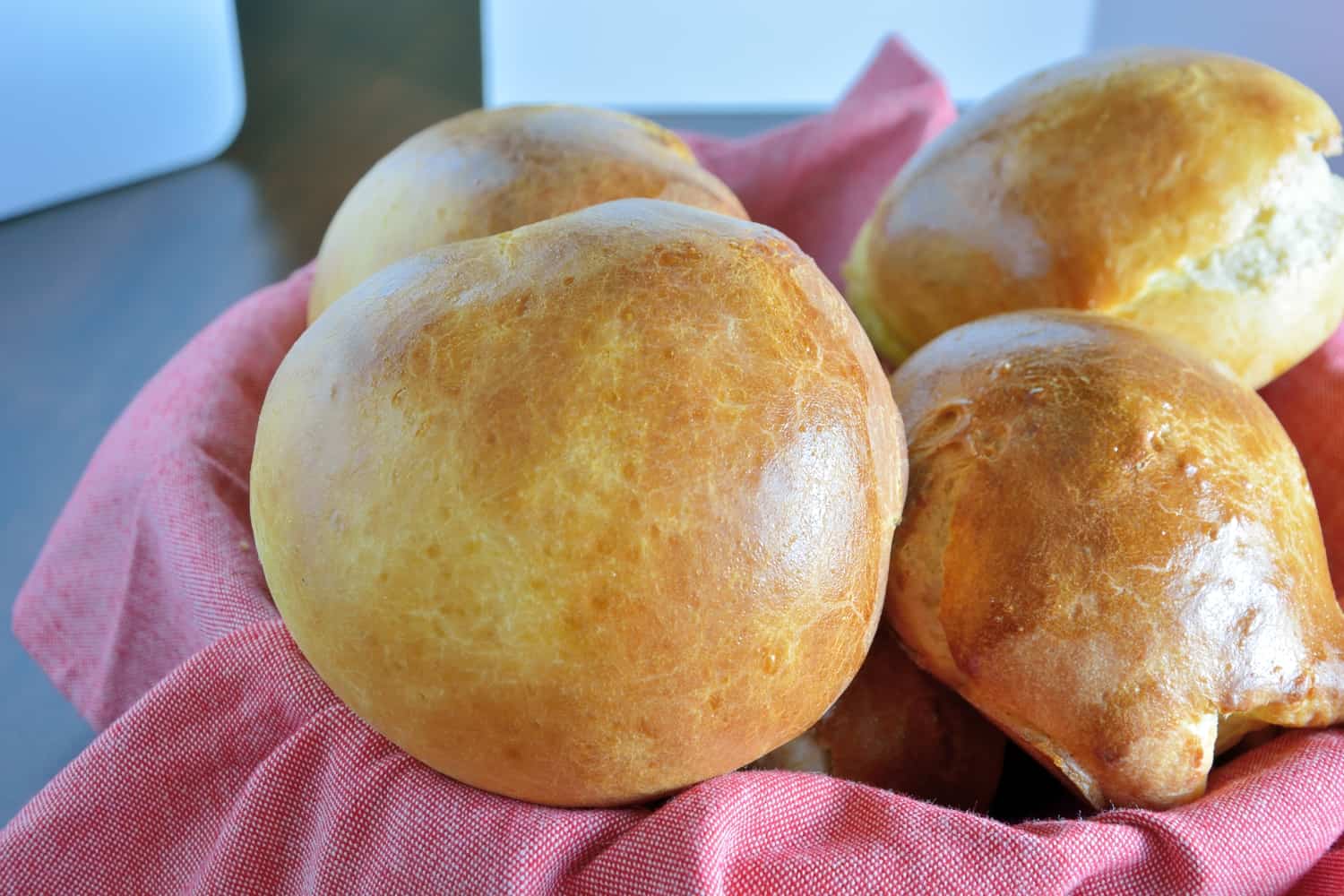 This brioche roll gets its unique flavor and texture from the high egg and butter content as well as the number of time it is allowed to rise and the overnight rising period.
One thing to be mindful of is the quality of yeast and butter. Not all are not created equal, use a fresh, good quality yeast and grass fed, European butter for the best results.
I also highly suggest having a stand mixer. While in the good ole days they muscled this dough out I would not want to put in the elbow grease of 20+ minutes kneading. Bread can be made into a loaf or formed into rolls good for dinner or a sandwich.
Use yours to make this awesome Salmon Sandwich with dilled sour cream and caviar. The fanciest sandwich you'll ever eat.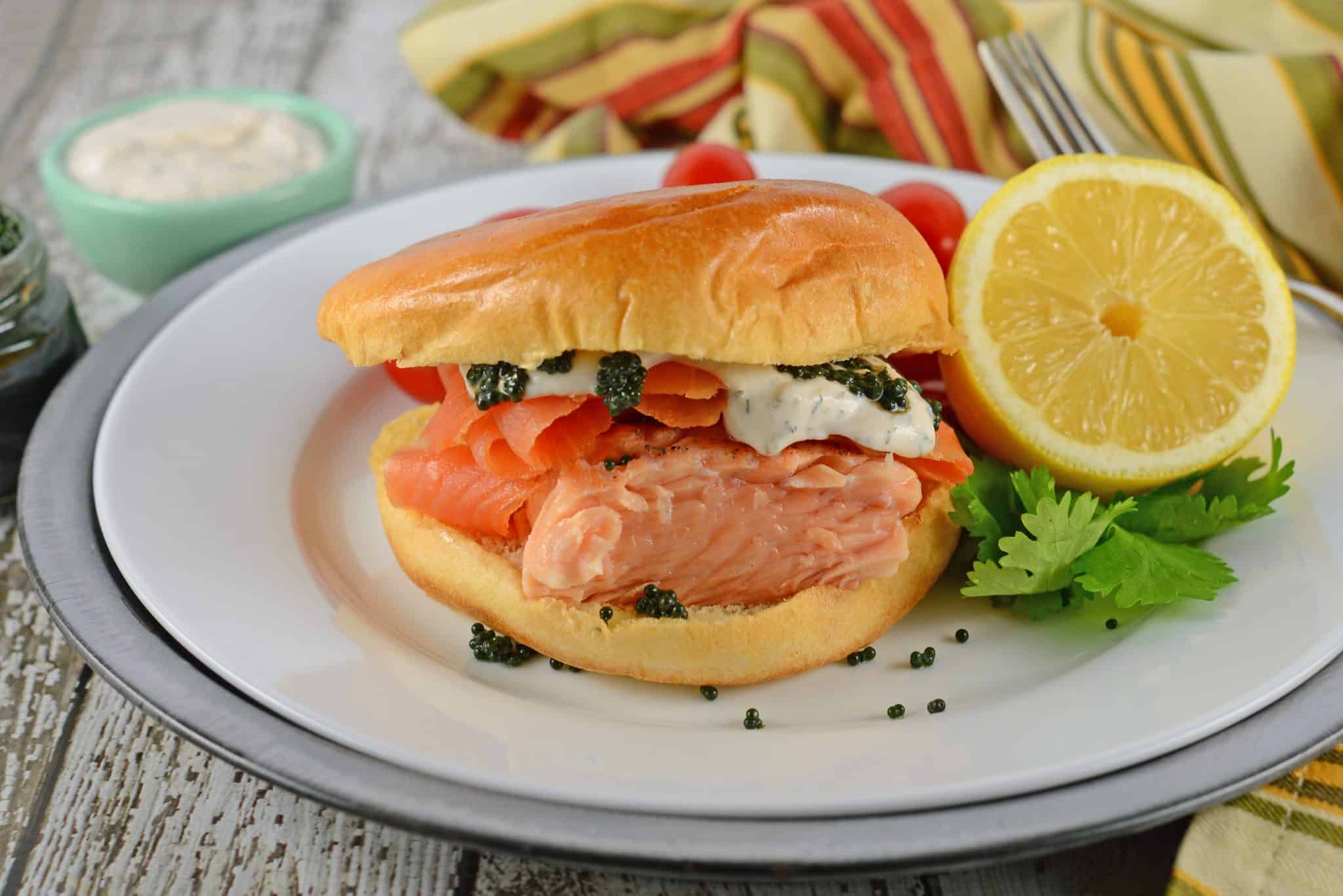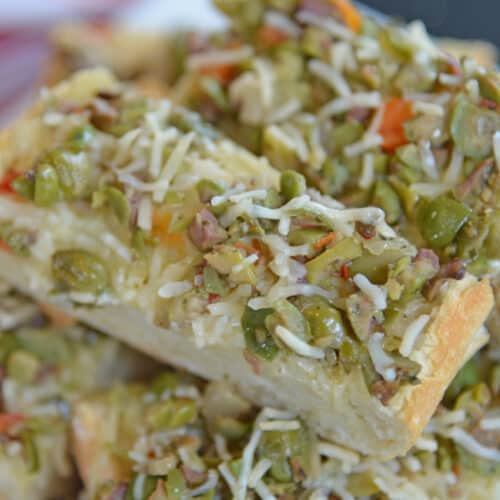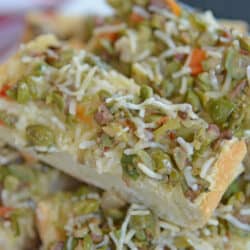 Olive Cheese Bread
Don't have time to make homemade olive bread? Check out my hack for making this easy Olive Cheese Bread recipe. It takes no more than 15 minutes from start to finish!
See The Recipe!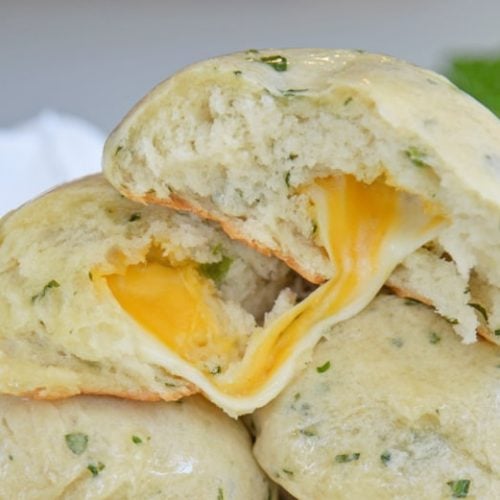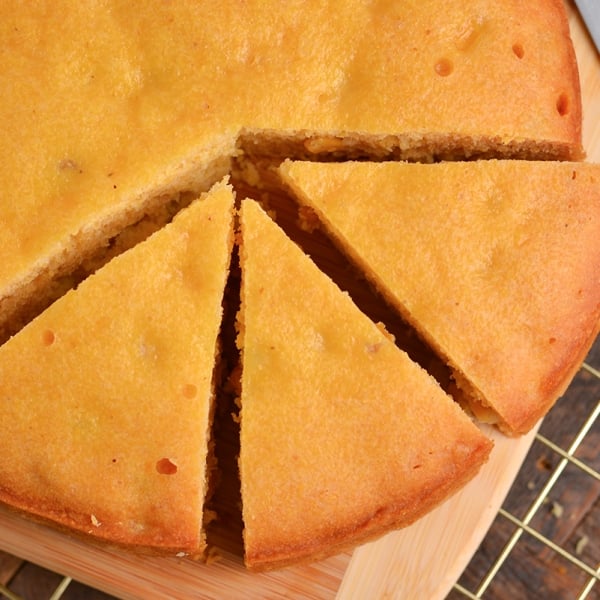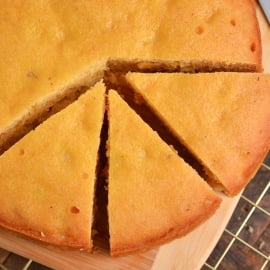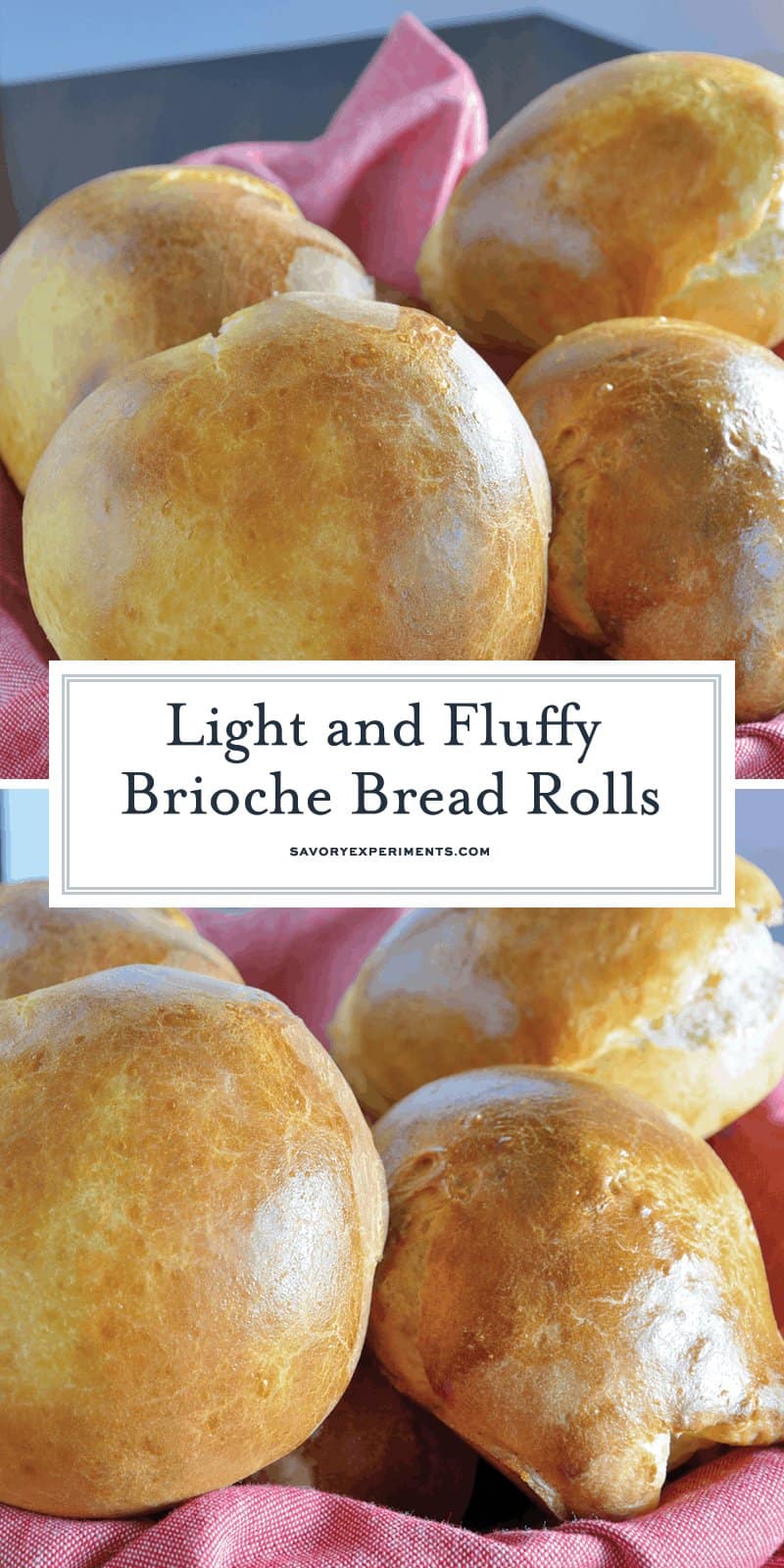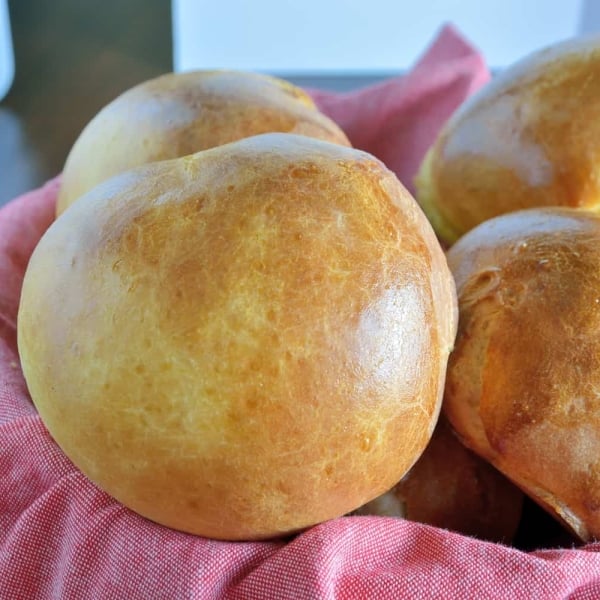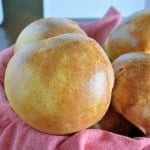 Brioche Roll Recipe
Brioche Bread Recipe- making bread recipes at home isn't as hard as you think! Step-by-step instructions on how to make buttery brioche right here!
Instructions
Start by making what is referred to as the "sponge" that will account for one full rise of your bread in less time. Microwave the milk for 20 seconds to bring it up to approximately 100 degrees, give or take a few degrees.

Combine milk, yeast, 1 egg and 1 cup all all purpose flour in the bowl of a stand mixer fitted with the paddle attachment on medium speed. Mix until combined. Remove bowl from mixer and cover the sponge with 1 cup flour. Allow it to rest uncovered for about 30-40 minutes. At this time remember to take your butter out of the refrigerator to start to warm up.

The top of the flour will have cracks when ready. Return to the stand mixer fitted with the bread hook.

Add sugar, salt, 1 cup flour and remaining eggs (4) to the sponge and mix for approximately 1 minute. Dough will start to come together at this point. Add remaining flour (1/2 cup) to the mixture and continue to mix until flour is incorporated.

Here is where your arms would be really, really tired, but instead you can clean the kitchen, go change the laundry or relax and watch reality TV. Are you ready for this step? Bump up the speed to medium on your stand mixer, set a timer for 15 minutes and walk away. I actually enjoyed watching the stages of the dough while mixing. It will alternate from being sticky, to elastic, to a lump banging against the side of the mixer. All of these things are normal, just let it run its course. At the end it should be balled up and making your stand mixer rock a little but. If it is not, then add 1-2 tablespoons flour until it does.

Make sure your butter has been at room temperature for at least an hour before adding to the dough. While microwaving is easy it can often over heat butter and drastically alter the texture of dough, so do not skimp on this step.

While mixer is on low, gradually add butter 1 tablespoon at a time, waiting for each to be incorporated until you add the next. Dough will again change consistency and be shiny and moist. When all butter has been added, increase the speed to medium, set the timer for 5-6 minutes and walk away. The end result will be similar to the first kneading episode. The dough will be in a smooth ball with a little bit sticking to the sides.

Lightly coat a large mixing bowl with cooking spray and transfer your dough to it. Cover and allow to rise in a cool, draft free place for 2 hours or until it has doubled in size. Flip dough to allow the yeast on the bottom to breath. Re-cover and place in the refrigerator overnight.

Divide dough into 8 equal parts and roll into balls. Flatten slightly with the palm of your hand. Place onto a lightly oiled baking sheet. For bread loaves, place 6 smaller balls into a 9 inch bread pan. With either step, cover and allow to proof for 2 hours.

Right before entering the oven, whisk together egg wash ingredients and baste the tops.

Preheat oven to 375 degrees.

For rolls, bake for approximately 18-20 minutes or until bread measures 200 degrees. For bread loaf, bake for approximately 30 minutes. Bread interior should be 200 degrees when done. If your bread starts to brown too fast on top then cover loosely with a piece of aluminum foil.

Remove and allow to cool before eating. Bread can be stored in an airtight container for 2-3 days or you can freeze. Enjoy!
Nutrition
Calories:
556
kcal
,
Carbohydrates:
52
g
,
Protein:
11
g
,
Fat:
33
g
,
Saturated Fat:
19
g
,
Cholesterol:
202
mg
,
Sodium:
598
mg
,
Potassium:
158
mg
,
Fiber:
2
g
,
Sugar:
9
g
,
Vitamin A:
1110
IU
,
Calcium:
47
mg
,
Iron:
3.2
mg