I was a Brussels Sprout lover a long time before this recipe. One of my signature dishes is sprouts with bacon. But this Air Fryer Brussels Sprouts recipe right here just upped my brussels game.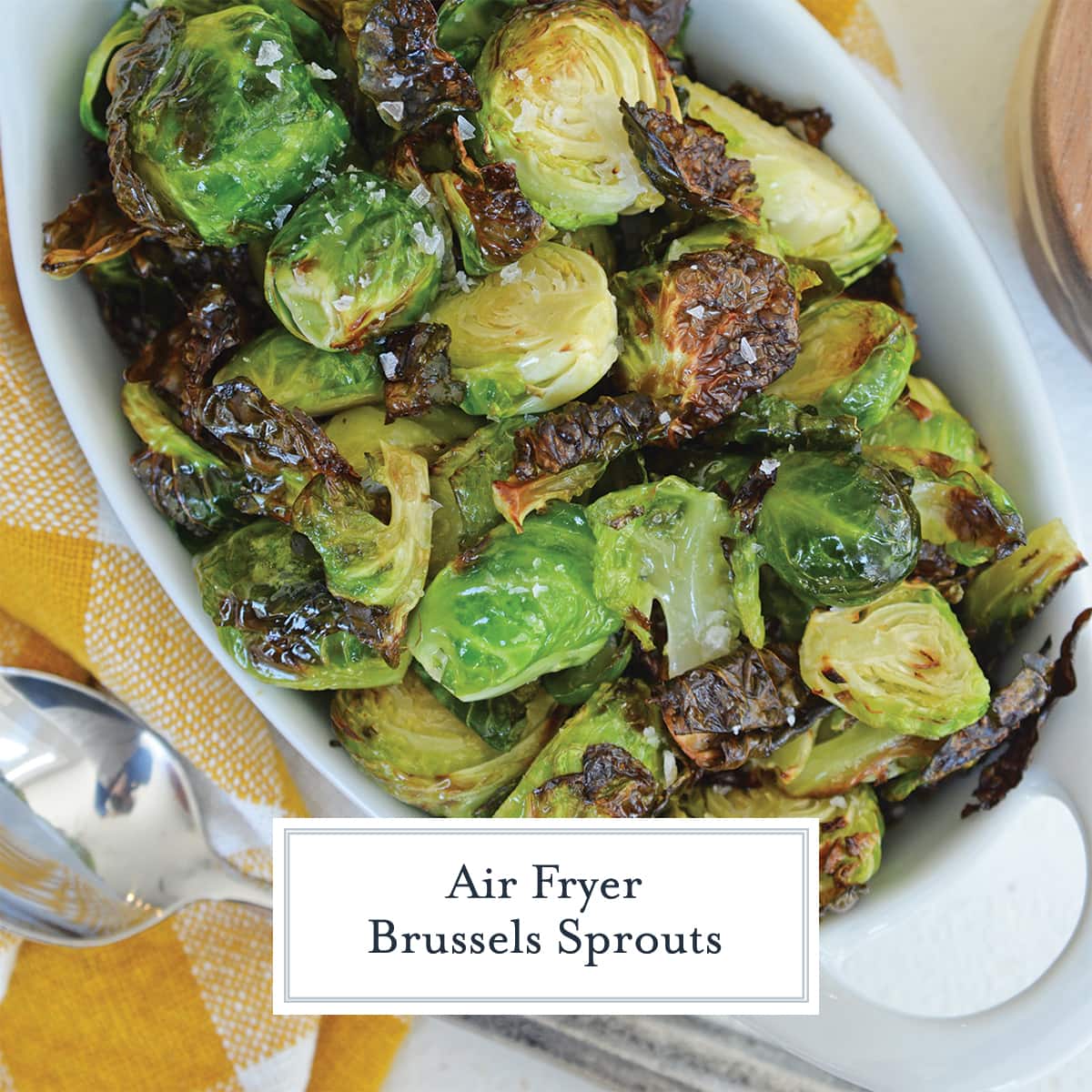 Fried Brussels Sprouts
I'm sure you've been out to eat and had fried Brussels Sprouts. Sometimes referred to as a quick fry or flash fry- they only require a quick dunk to get a crunchy texture.
A few leaves fall off and might even burn a little.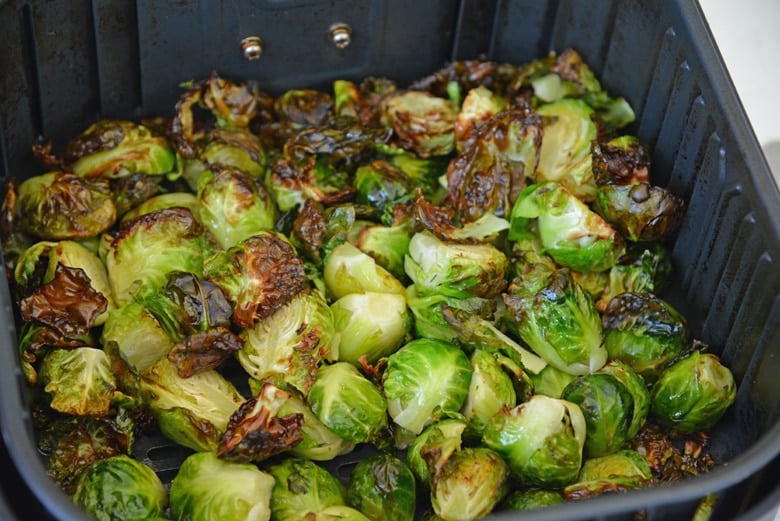 Then it is topped with sauce or maybe even tossed in buffalo sauce and generously seasoned with salt and pepper.
Now you can make them at home! And healthier! Not that I am on a health kick or anything, don't get worried.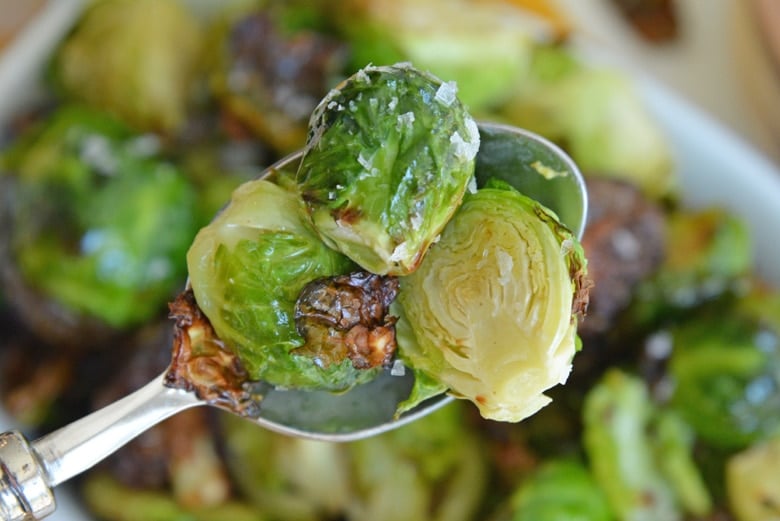 Air Fryer Brussel Sprouts
Air Fryer Brussels Sprouts combine the deliciousness and crispy of deep fat frying but without all the mess (or calories) of oil.
Only 1 tablespoon of oil olive does the trick for about 3 cups of sprouts.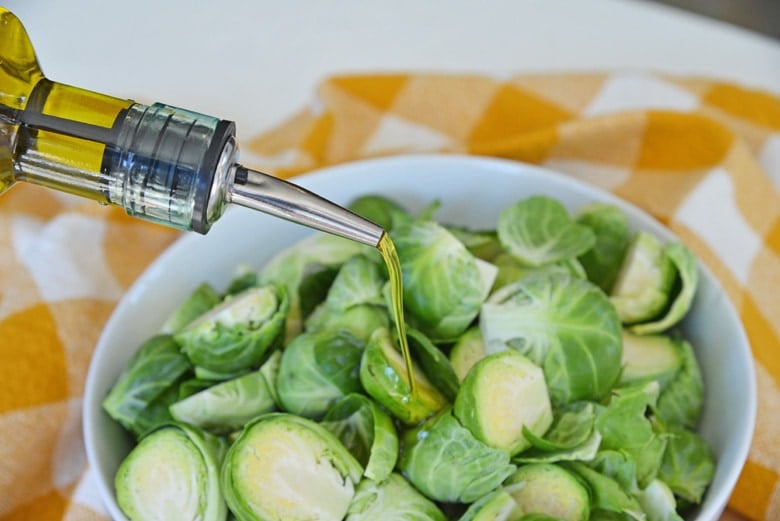 The trick is to make sure they are uniform size and to shake them half way through. That is it. Easy!
How to Make Air Fryer Brussels Sprouts
First, you'll want to prep the Brussels Sprouts. As noted, the key is to make them a uniform size for even frying. Here is my cheat sheet:
1 inch or smaller- leave whole
1 inch diameter- cut in half
and 1 inch+ cut into thirds or quarters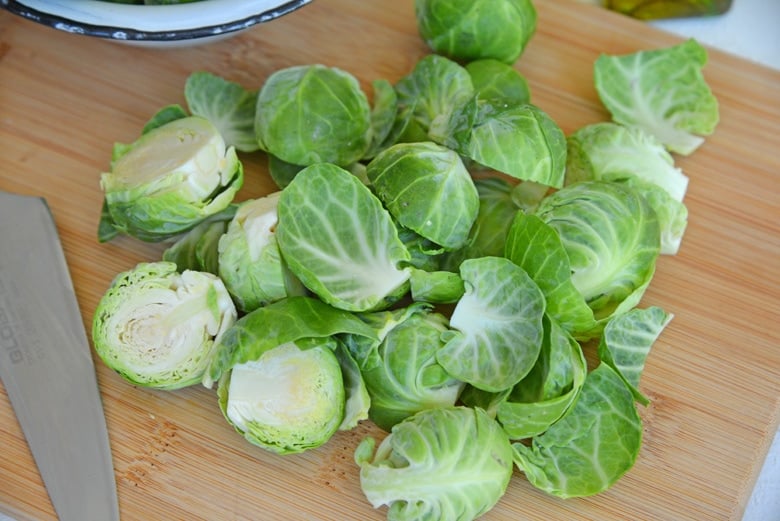 Trim the nubby ends and then slice. No worries if a few leaves fall off. These happen to be my favorite part.
Toss cut sprouts with olive oil and toss them in the basket.
Cook for about 12-13 minutes, shaking once, then remove and season. SO EASY!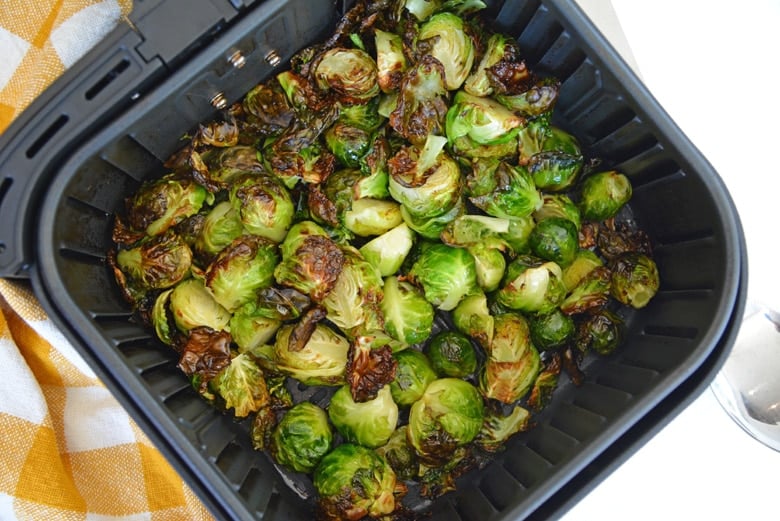 Many recipes call for seasoning before cooking, but I find that pepper tends to burn and salt gets lost in the mix, so I prefer to season mine after.
Fresh vs Frozen
I hate to be the bearer of bad news, but this recipe doesn't work with frozen Brussels sprouts.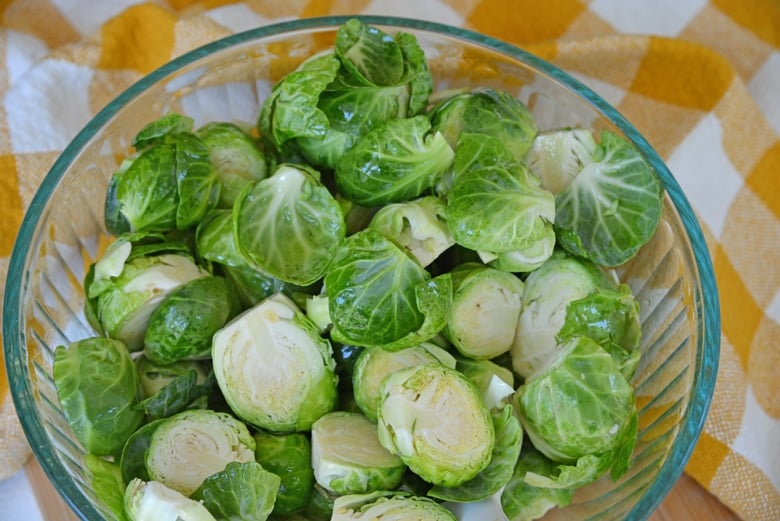 Of course they will cook, but since frozen retains so much more water, not all of it will evaporate and you'll have mushy sprouts.
Air Fryer Brussels Sprouts Toppings
To get the most crispy air fryer brussels sprouts you'll want to season and sauce after they are fried. Things like butter and dried herbs will burn in the Air Fryer.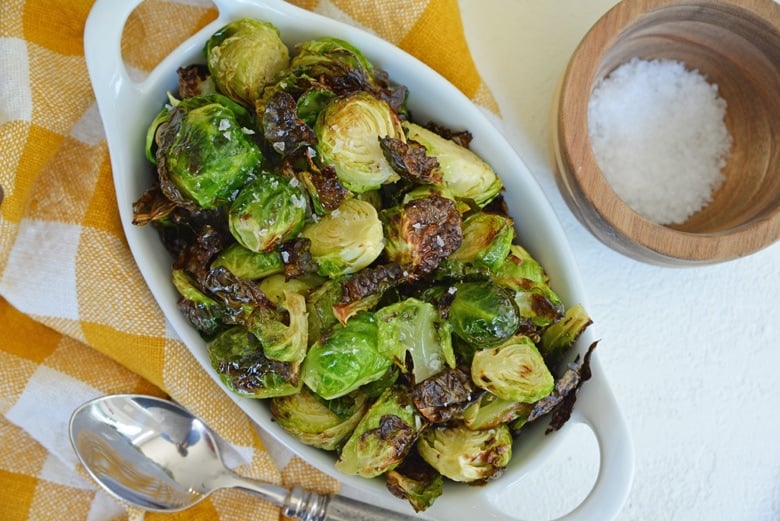 To be honest, the majority of the time I eat them plain. They are that darn good!
Some of my favorites are: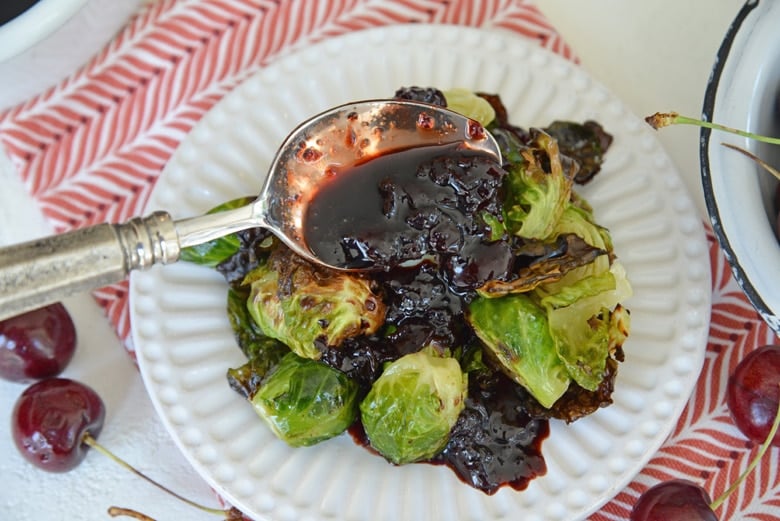 More Holiday Side Dishes:
Wednesday Holiday Side Dish Recipes: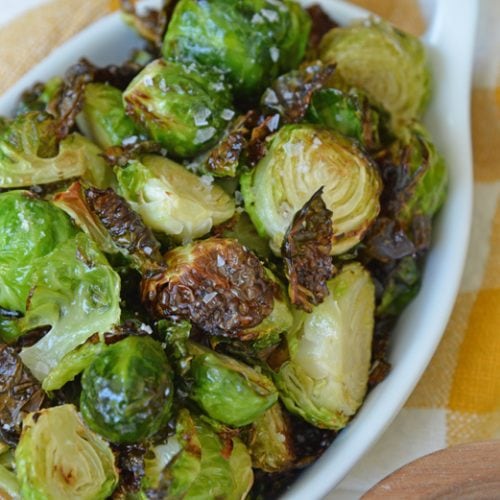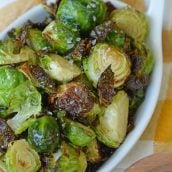 Air Fryer Brussels Sprouts
Perfectly crispy and made with only 3 ingredients, these EASY Air Fryer Brussels Sprouts are the perfect side dish for any meal or holiday!
Instructions
Preheat Air Fryer to 370-380 degrees.

Toss Brussels Sprouts in olive oil to coat using the least possible amount.

Transfer sprouts to Air Fryer basket.

Cook for 13 minutes, shaking halfway through.

Remove and serve with your favorite sauce or seasoning.

If you've tried this recipe, come back and let us know how it was in the comments or ratings!
Notes
1 inch or smaller- leave whole
1 inch diameter- cut in half
1 inch+ cut into thirds or quarters
Nutrition
Calories:
59
kcal
,
Carbohydrates:
6
g
,
Protein:
2
g
,
Fat:
4
g
,
Saturated Fat:
1
g
,
Sodium:
17
mg
,
Potassium:
257
mg
,
Fiber:
3
g
,
Sugar:
1
g
,
Vitamin A:
498
IU
,
Vitamin C:
56
mg
,
Calcium:
28
mg
,
Iron:
1
mg