Now that it's almost time for the kids to go back to school (how did it creep up so fast??) easy dinners are essential!
These simple pork chop recipes take one of the most versatile meats and turn it into a delicious dinner for the whole family!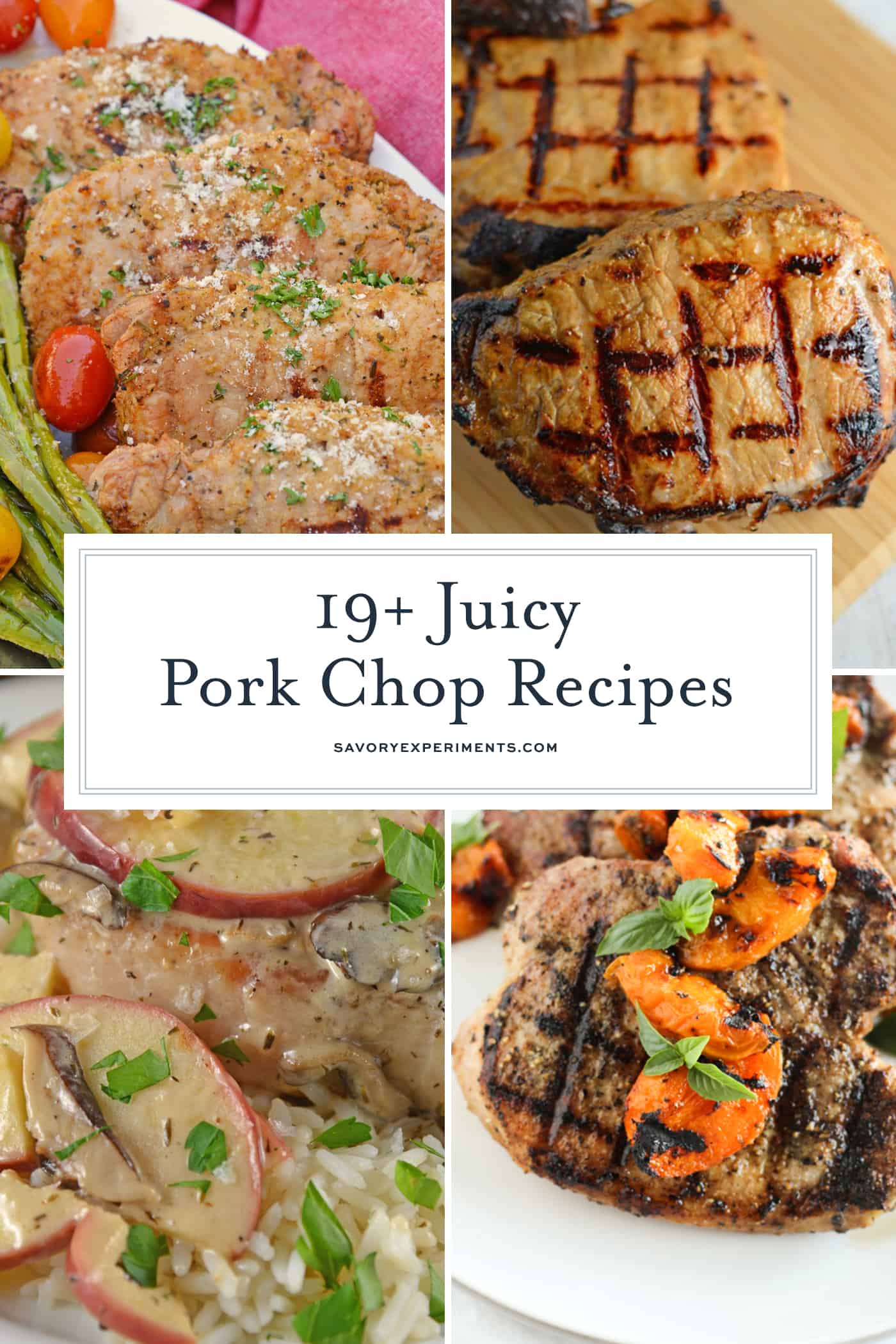 If you're on the hunt for the best pork chop recipe, look no further! This list of great pork chop recipes will be loved by the whole family.
Can it really be back-to-school time already?? I don't know about you, but during the busy weeknights I like to have easy dinners to prepare. And while I like easy dinners, they still need to pack a big flavor punch.
These pork chop recipes offer a solution! Ranging from fruit smothered to breaded and crispy pork chops, you are sure to find something you'll love on this list.
If you liked these pork chop recipes, check out these other recipe collections: