Chickpea recipes are a great option if you want a quick and healthy salad. In just under 20 minutes, you can be chowing down on this chickpea salad!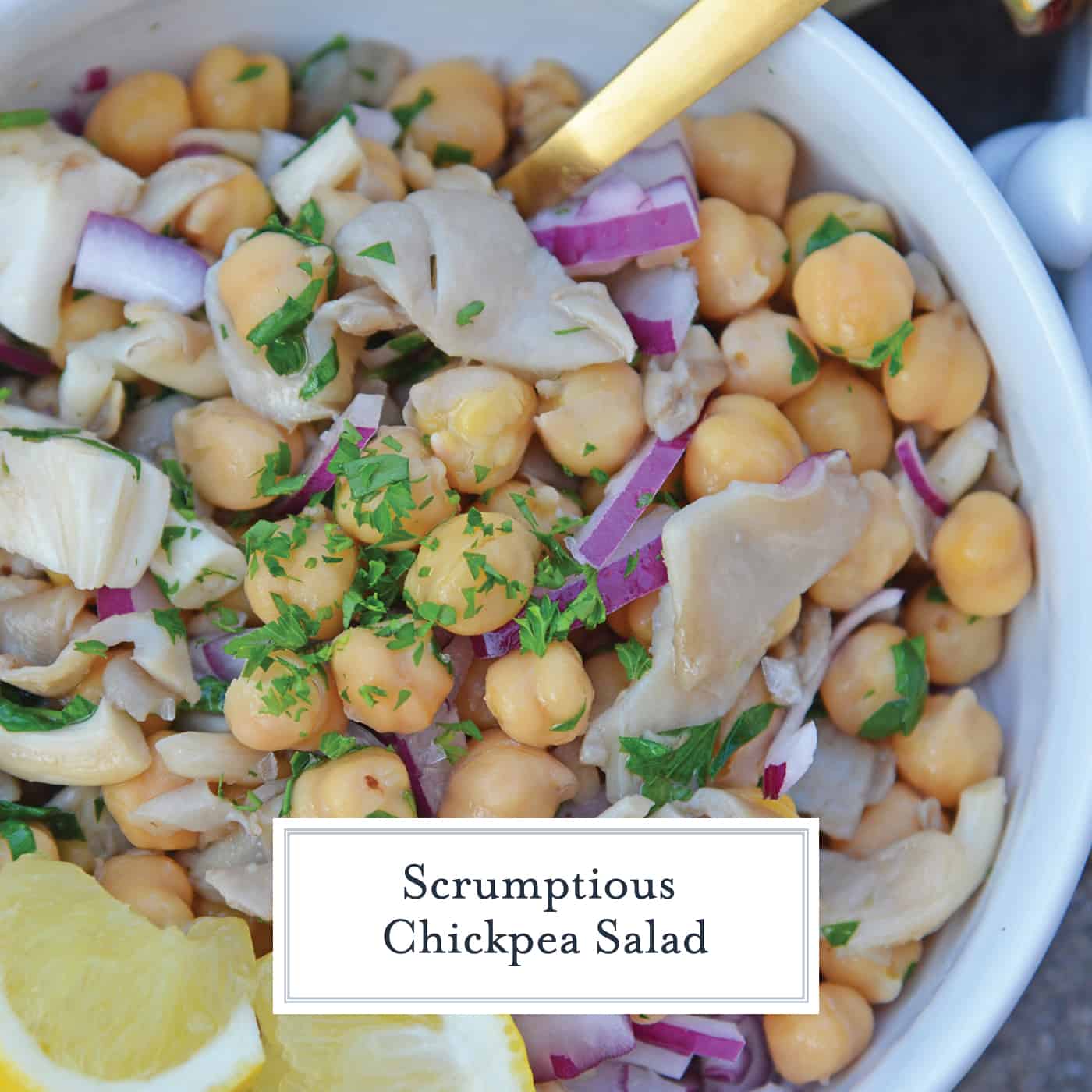 This Chickpea Salad is full of flavor from mushrooms, lemon and truffle oil. The perfect side dish for any meal and ready in only 20 minutes!
Looking for a new and interesting side dish to tantalize your taste buds?
I've got one for you developed from my slight obsession with chickpeas. Chickpeas are essentially hummus- like Harissa Hummus or Chipotle Hummus– are great tossed into salads and also served as its own side dish!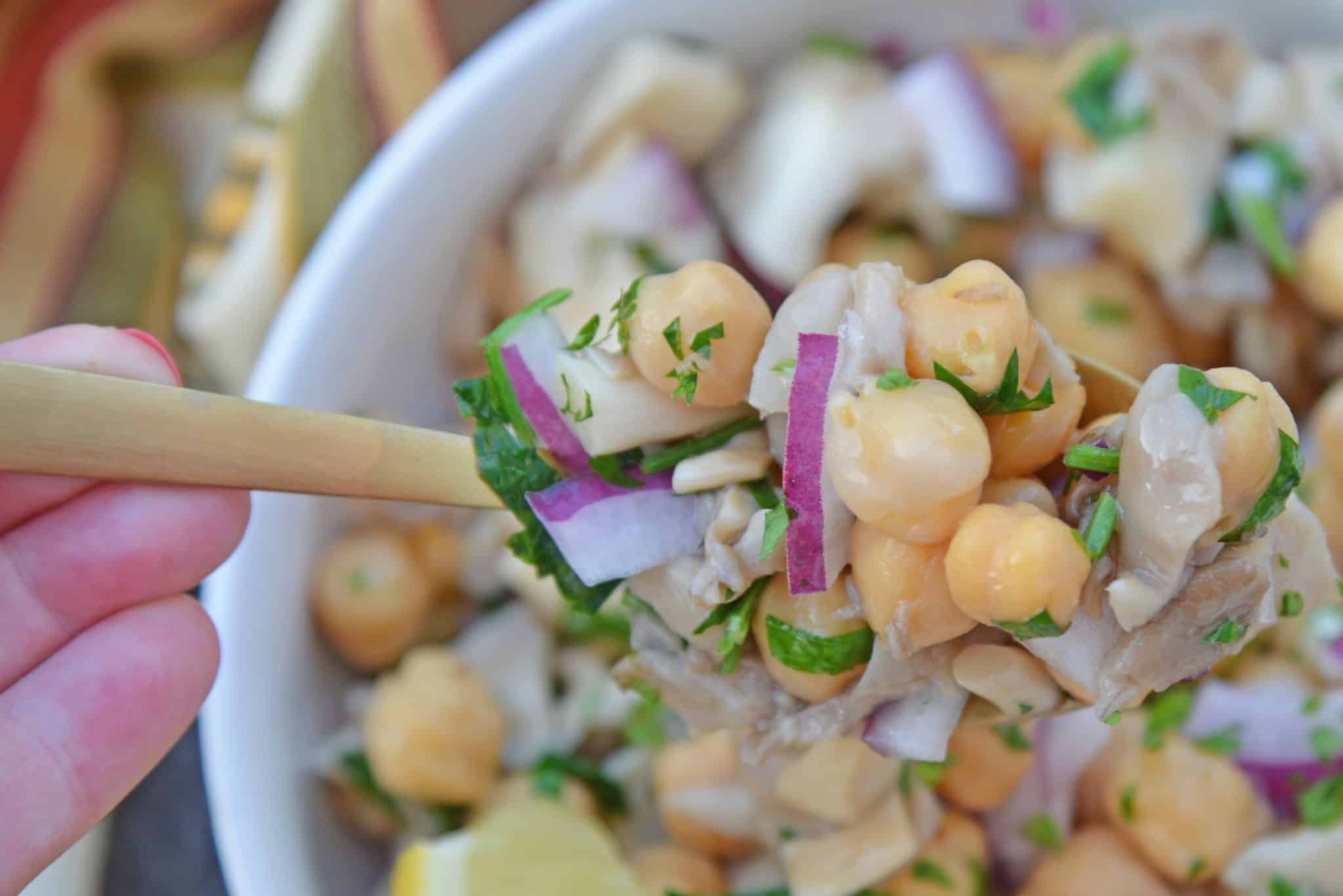 Inspired by a local restaurant, I've adapted Chickpeas and Oyster Mushrooms with White Truffle Oil to be just as decadent and flavorful, but with simpler ingredients.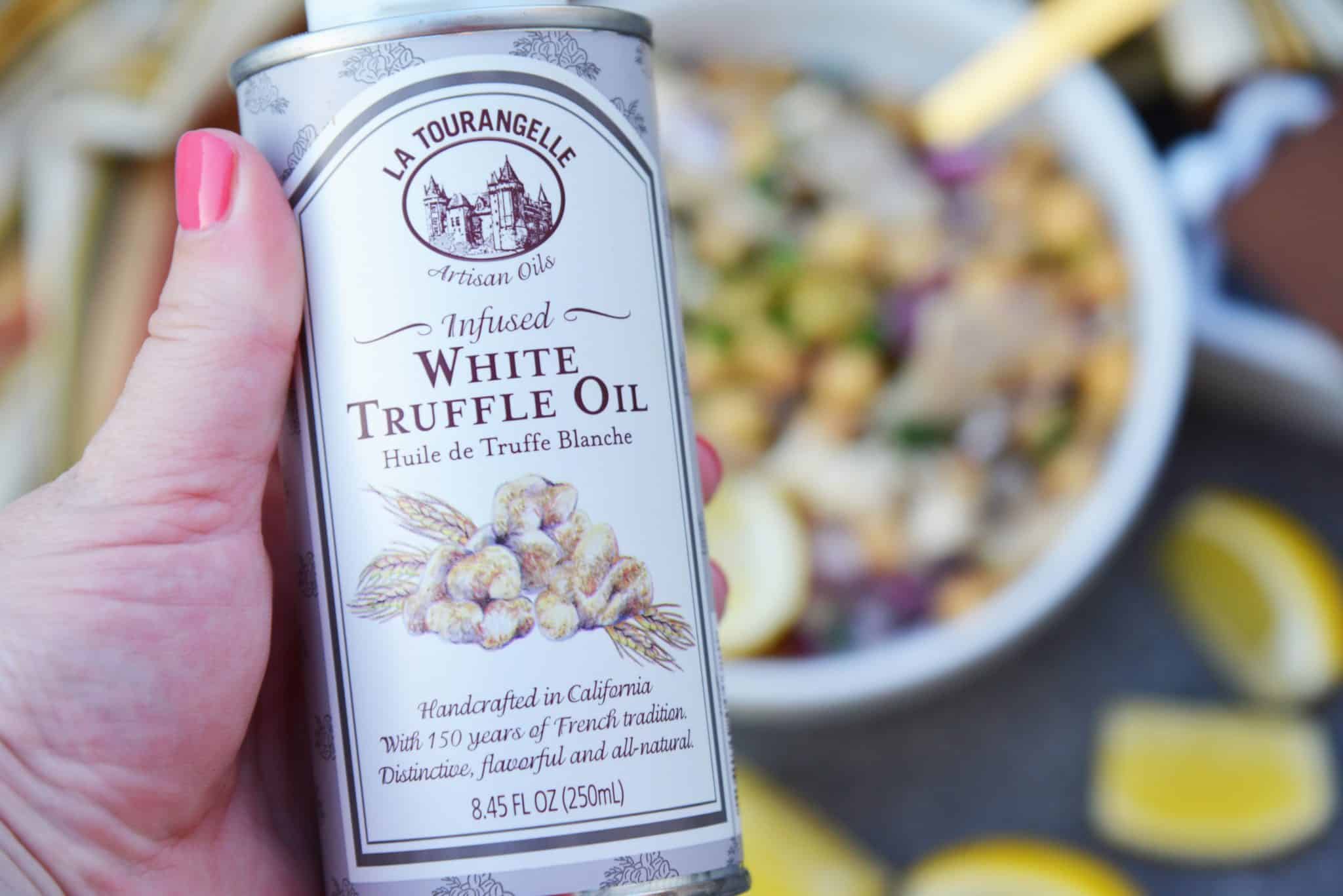 Keep in mind when making this delicious chickpea recipe:
1. Use cast iron, it will suck up excess liquid from the mushrooms, preventing you from ending up with chickpea soup.
2. Lemon juice and white truffle oil are too be added last to prevent them from cooking off and allowing them to retain their own robust flavors, complementing each other nicely.
3. Oyster mushrooms have a lot of crevices. I rinse them and then blot with a paper towel to prevent them from getting mushy. They also have fun shapes and textures, adding sophistication to your meal. Now you are ready to go!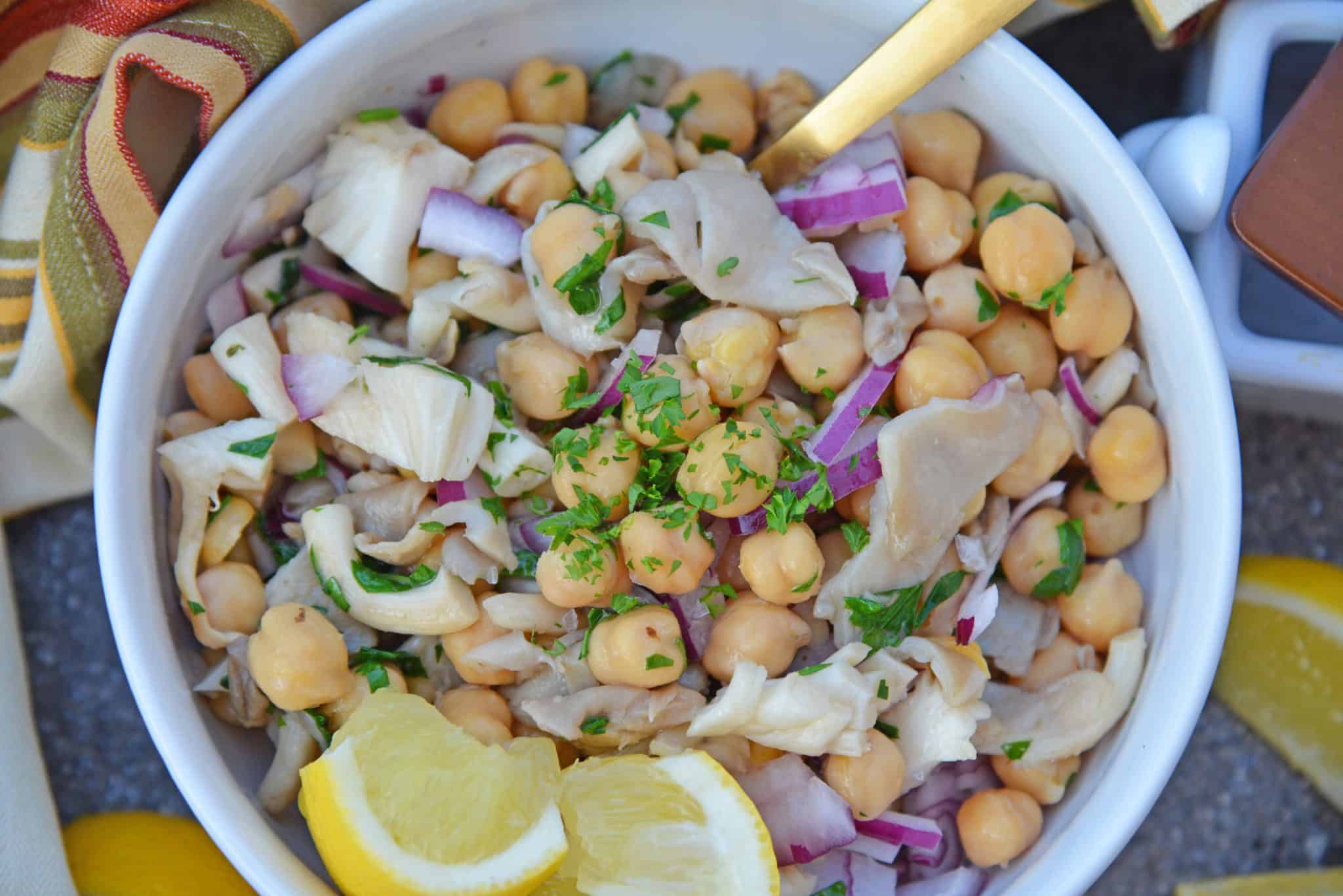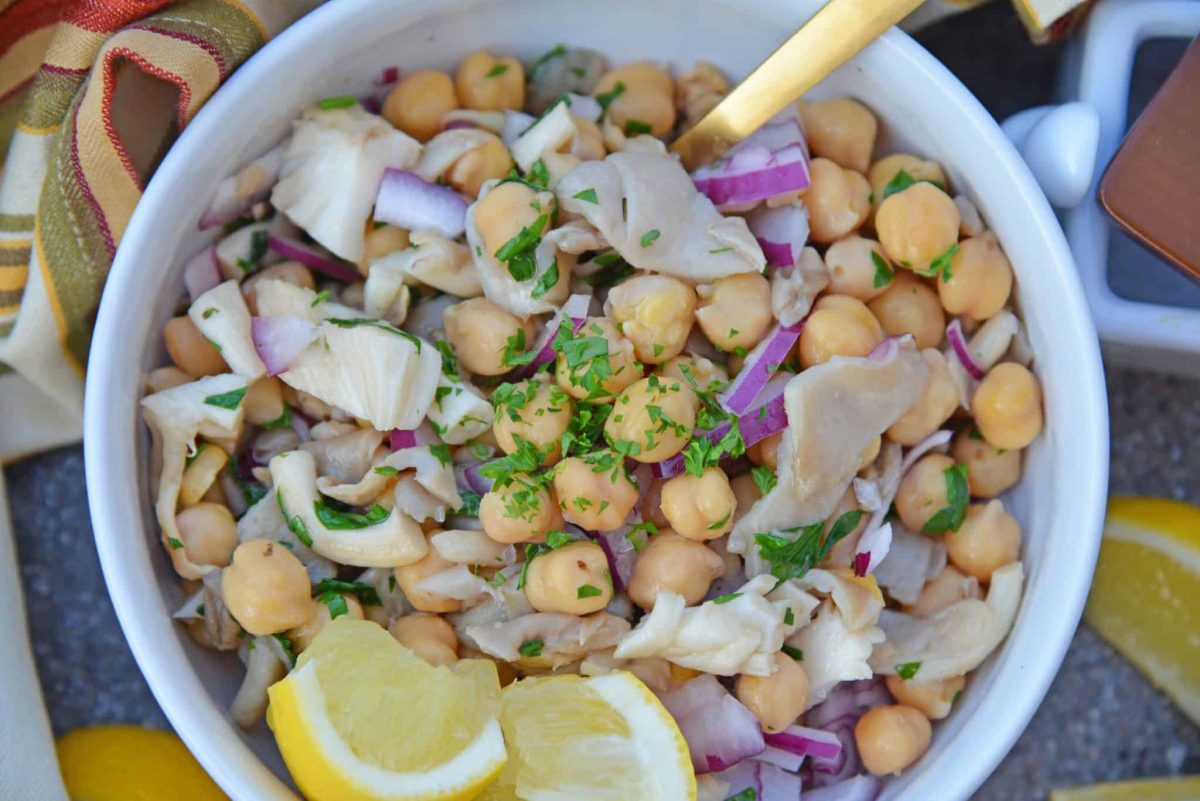 Test canned chickpeas before you start using them. I find that my store brand are undercooked and dry, while more mainstream brands are tender and creamy.
It may not be that you don't care for chickpeas, maybe you just haven't been eating the good ones!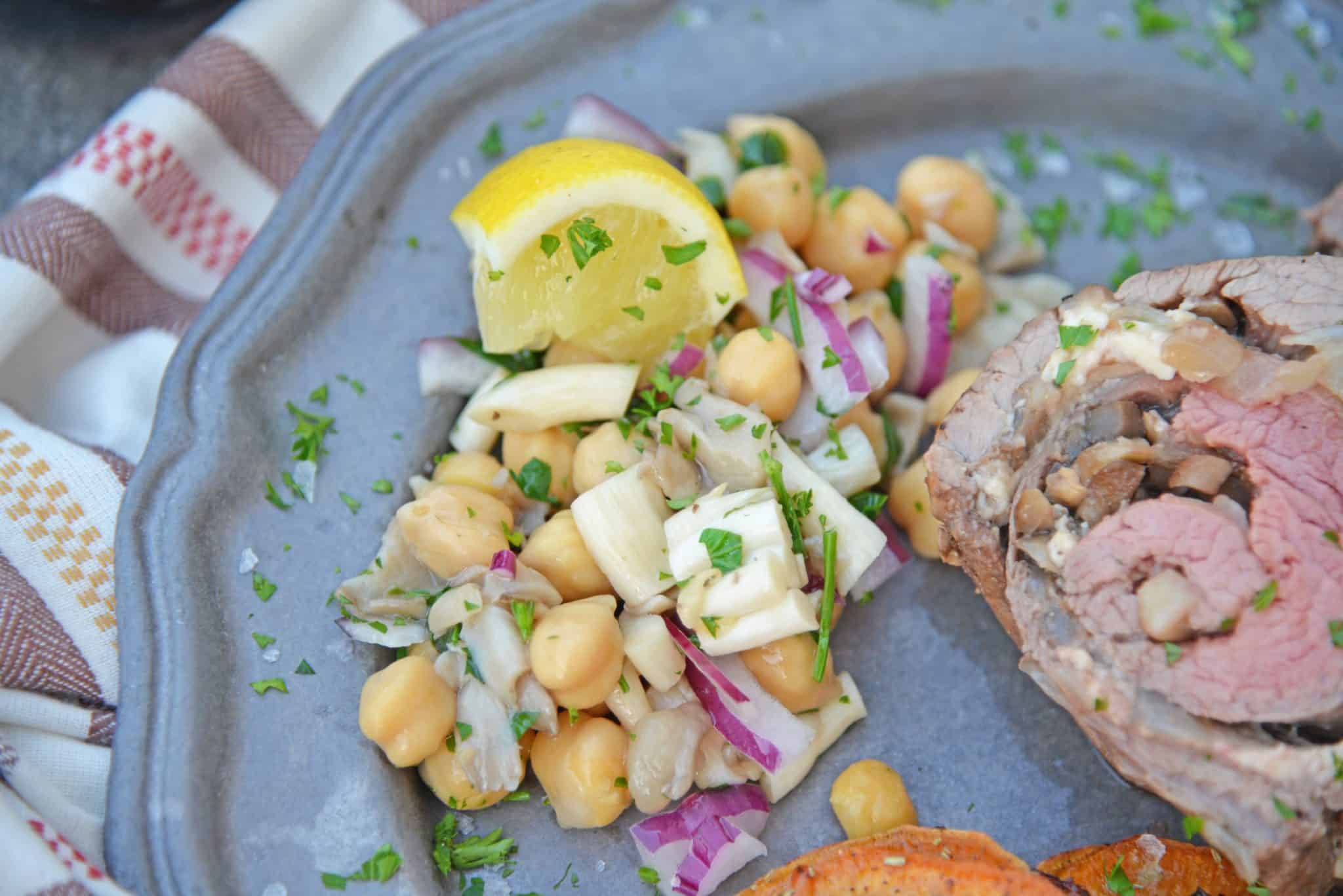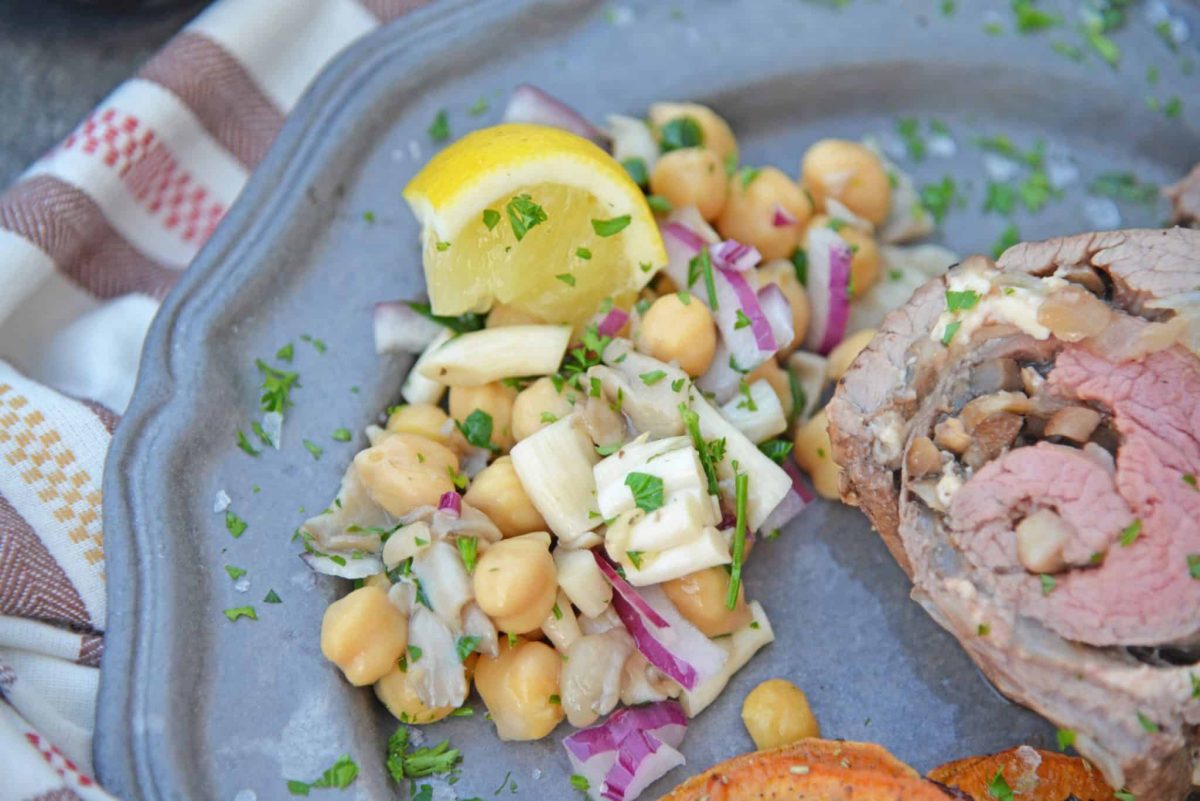 What are Chickpeas? Well first of all, the chickpea is a legume that is part of the plant family, faboideae. They are extremely nutritious, which leads me to tell you some of the benefits of chickpeas. Studies show that chickpeas can help with type 1 and type 2 diabetes.
Other areas they can help in are bone health, blood pressure, heart health, cholesterol, and inflammation. And that is only naming some of the benefits!