Don't limit yourself to fudge just during the holidays, Easy Peanut Butter Fudge is simple enough to make year round for every occasion!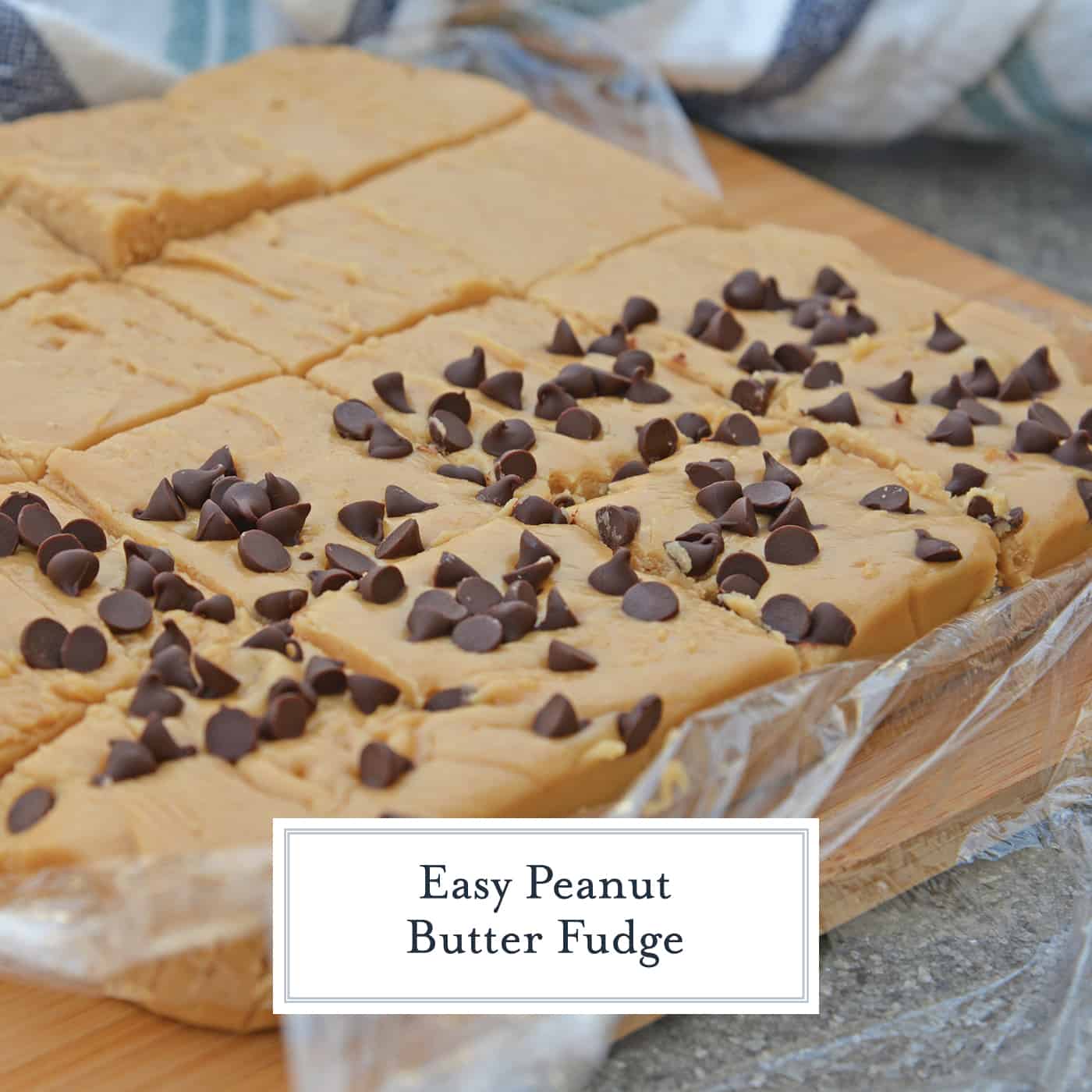 Easy Peanut Butter Fudge Recipe
For some reason unknown to me, fudge always seemed intimidating. A lengthy process with many ingredients.
Little did I know that most fudge recipes are super easy and take just minutes to prepare. Minus the refrigeration time, of course.
This was my first ever attempt at making fudge. And now you can see, I make a lot of it! It is easy, uses whole ingredients (not sweetened condensed milk) but takes some of the tricky fudge-making parts out of the equation.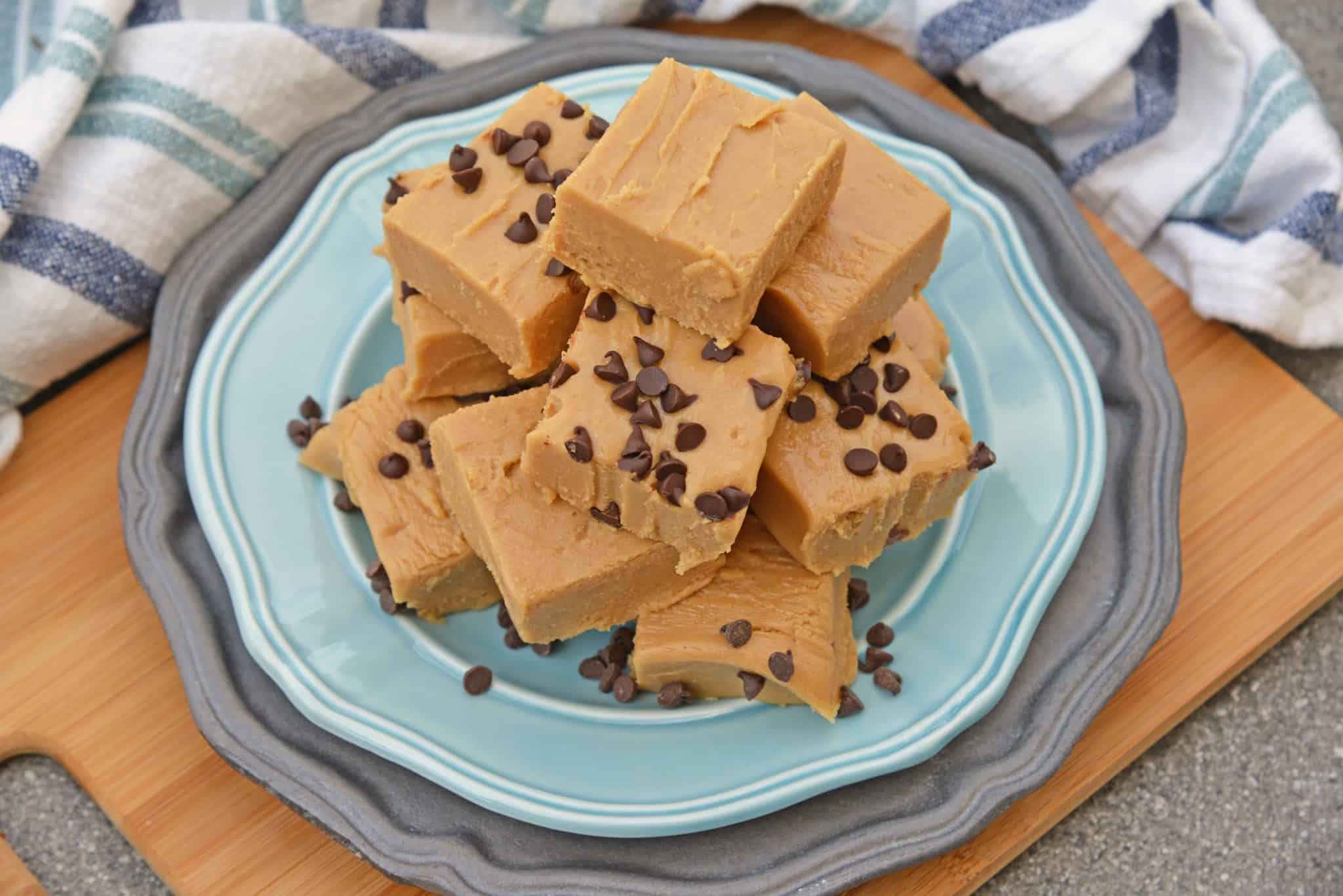 Ingredients
Easy Peanut Butter Fudge only has 6 ingredients, 5 if you don't want chocolate chips, but let's honest, who doesn't love chocolate and peanut butter together? It is a match made in flavor heaven!
How to Make Peanut Butter Fudge
There are three points during the fudge making process that folks get tripped up on. The first is simmering and combining butter, brown sugar and milk.
If the mixture heats too high or isn't stirred frequently, it will seperate. Do not bring to a full rolling boil and keep stirring to prevent this from happening.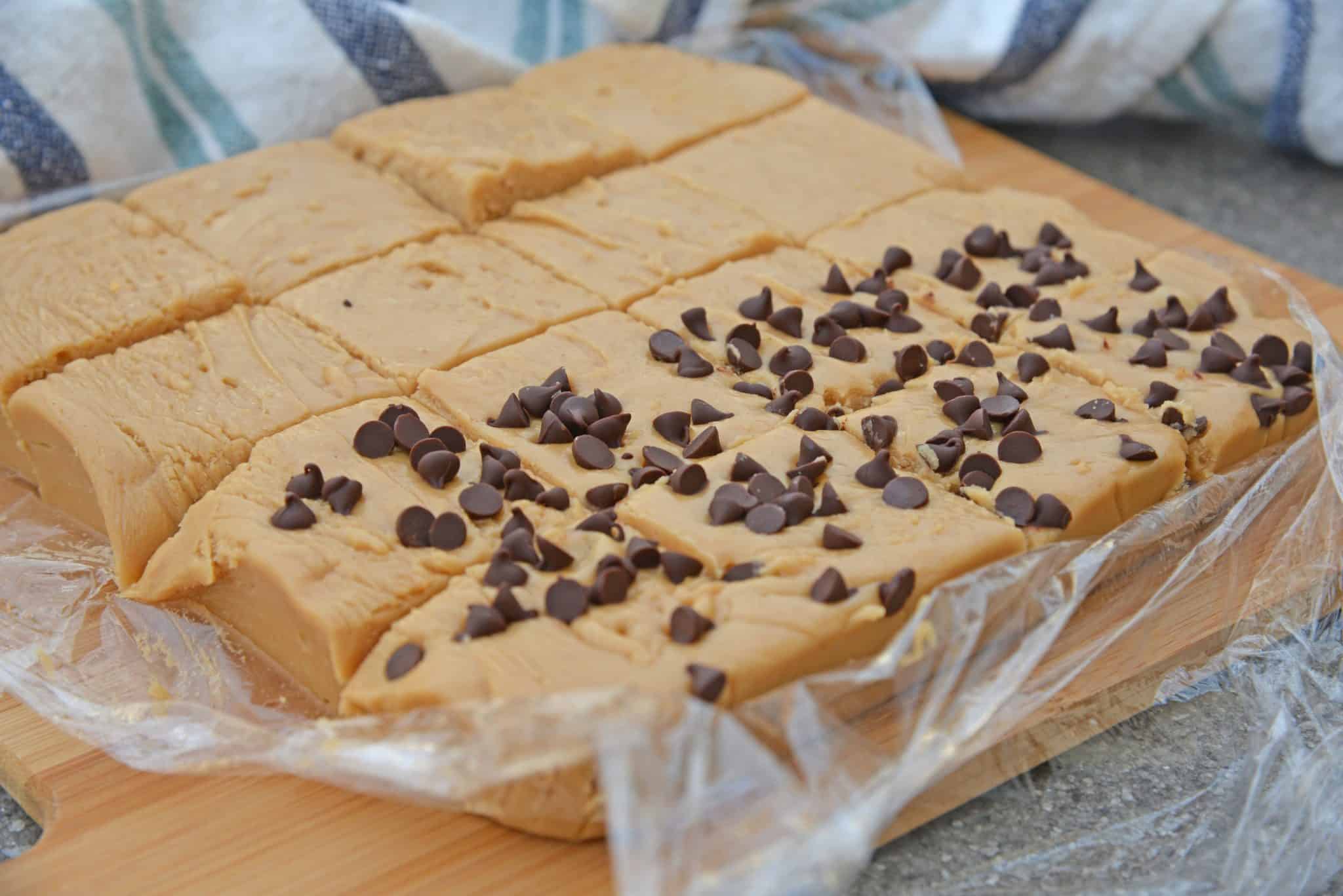 The second slip up while making easy fudge is to simmer it for too long. You want to have the ingredients marry and dissolve, preventing having a grainy fudge, but not heat them too high.
I suggest waiting until you see consistent bubbles, the start of a low boil, then timing 3 minutes before removing from the heat source.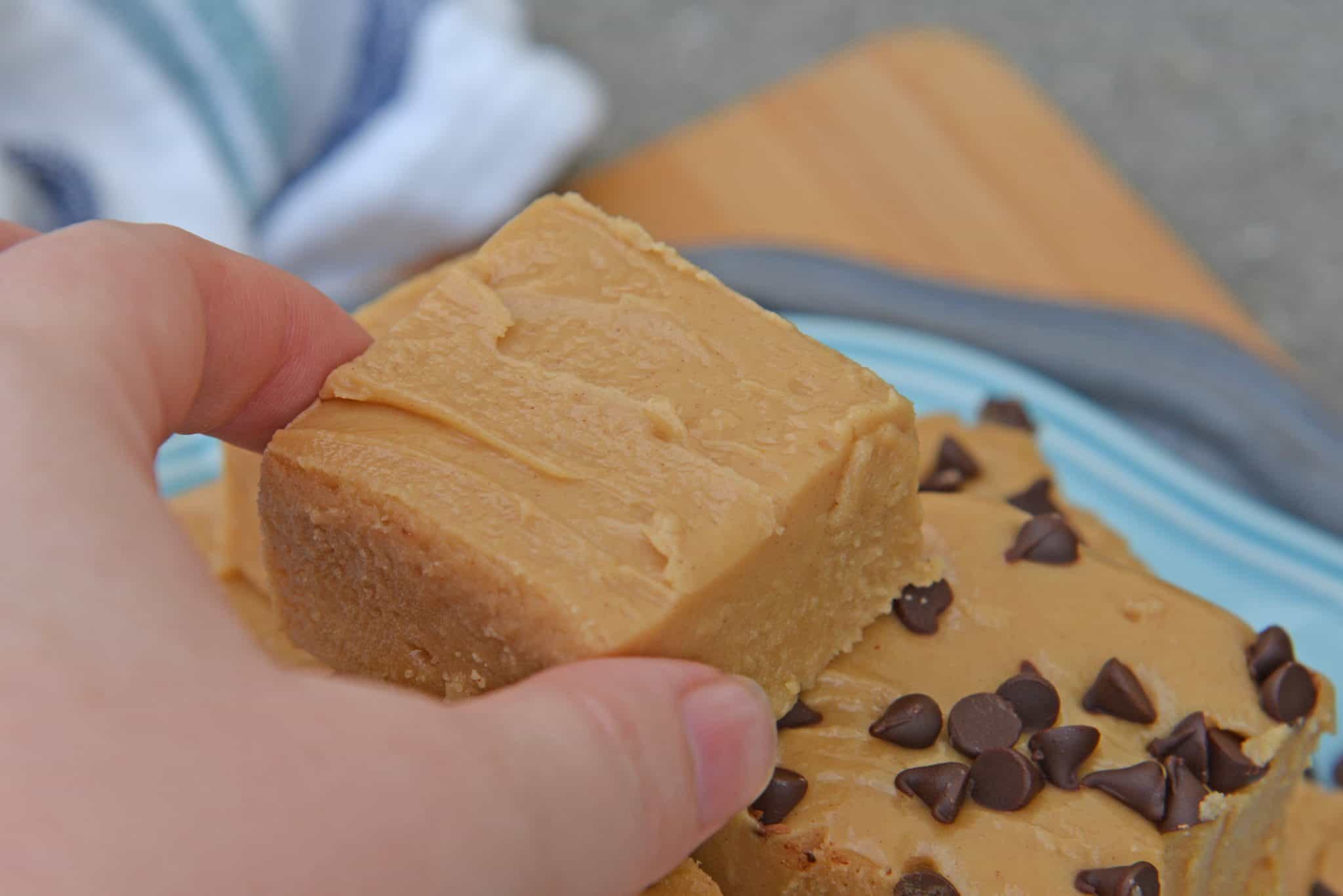 Lastly, when combining with powdered sugar, people experience lumps. I suggest sifting your powdered sugar to get rid of pesky lumps and also mixing well with a stand mixer or electric hand mixer for 3-4 minutes.
Follow all of these steps and you will be well on your way to making Easy Peanut Butter Fudge or any other easy fudge recipe.
We know you are a fudge lover, but chances are you are also a peanut butter lover if you are reading this article. I teamed up with several other bloggers to celebrate some of our favorite food holidays, like National Peanut Butter Lovers Day.
Check out all of our recipes below!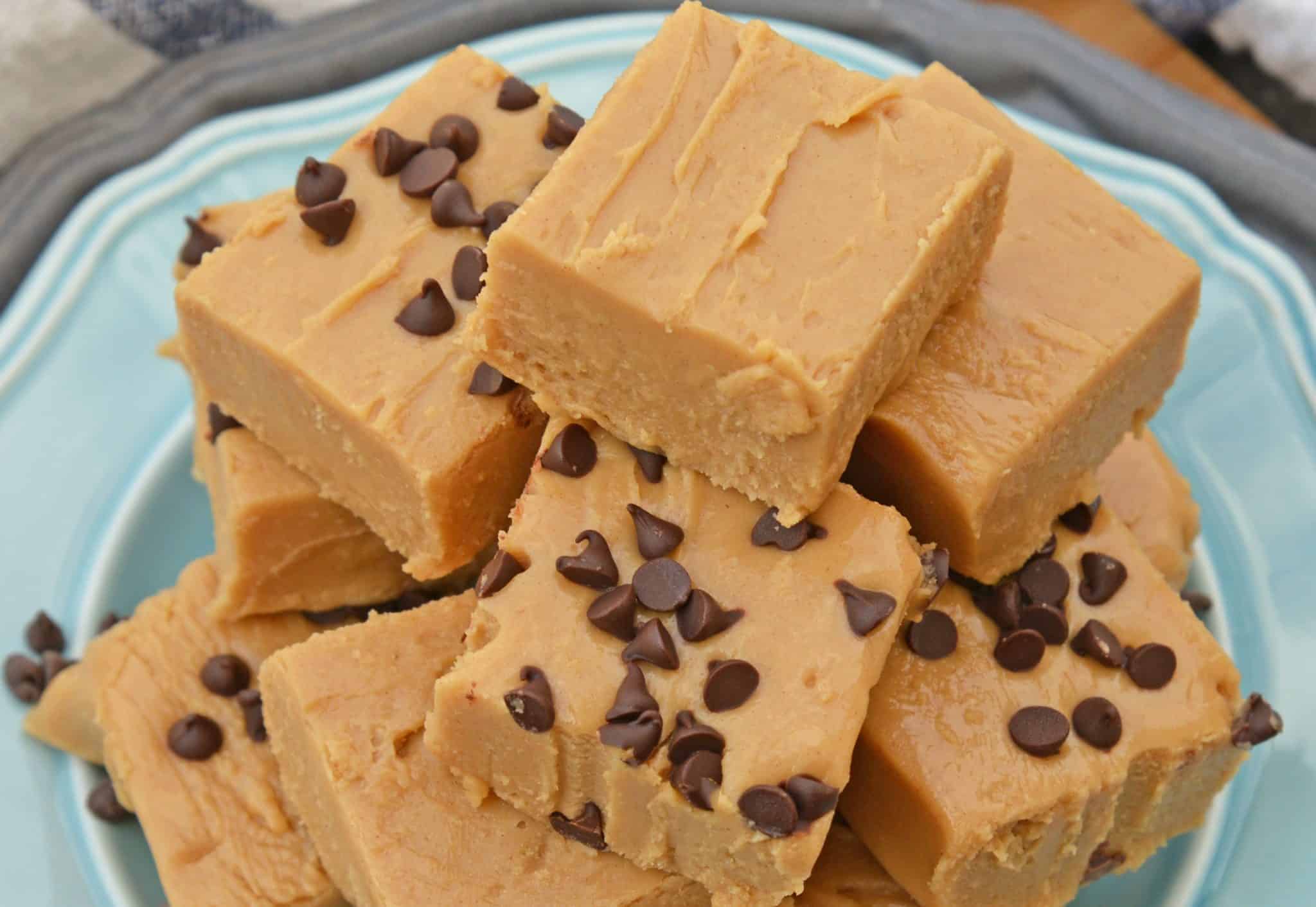 Tools for making easy peanut butter fudge:
Heavy Bottom Sauce Pan– this will be one of your most used kitchen tools. Having something that is heavy bottom will distribute heat better and prevent burning whether you are using an electric or gas range.
Stand Mixer– I lived for a long time without one. My life was changed when I finally bit the bullet and bought one. Just do it and thank yourself later.
Wooden Spoons– for sticky sauces, wooden spoons work best, but they tend to splinter and split, so I order them in bulk and just toss them when they start to get gross.
Sifter– Sifting makes all of your baked goods smooth and fluffy. No more lumps! I prefer a hand crank so I can switch directions and get more sifted through faster.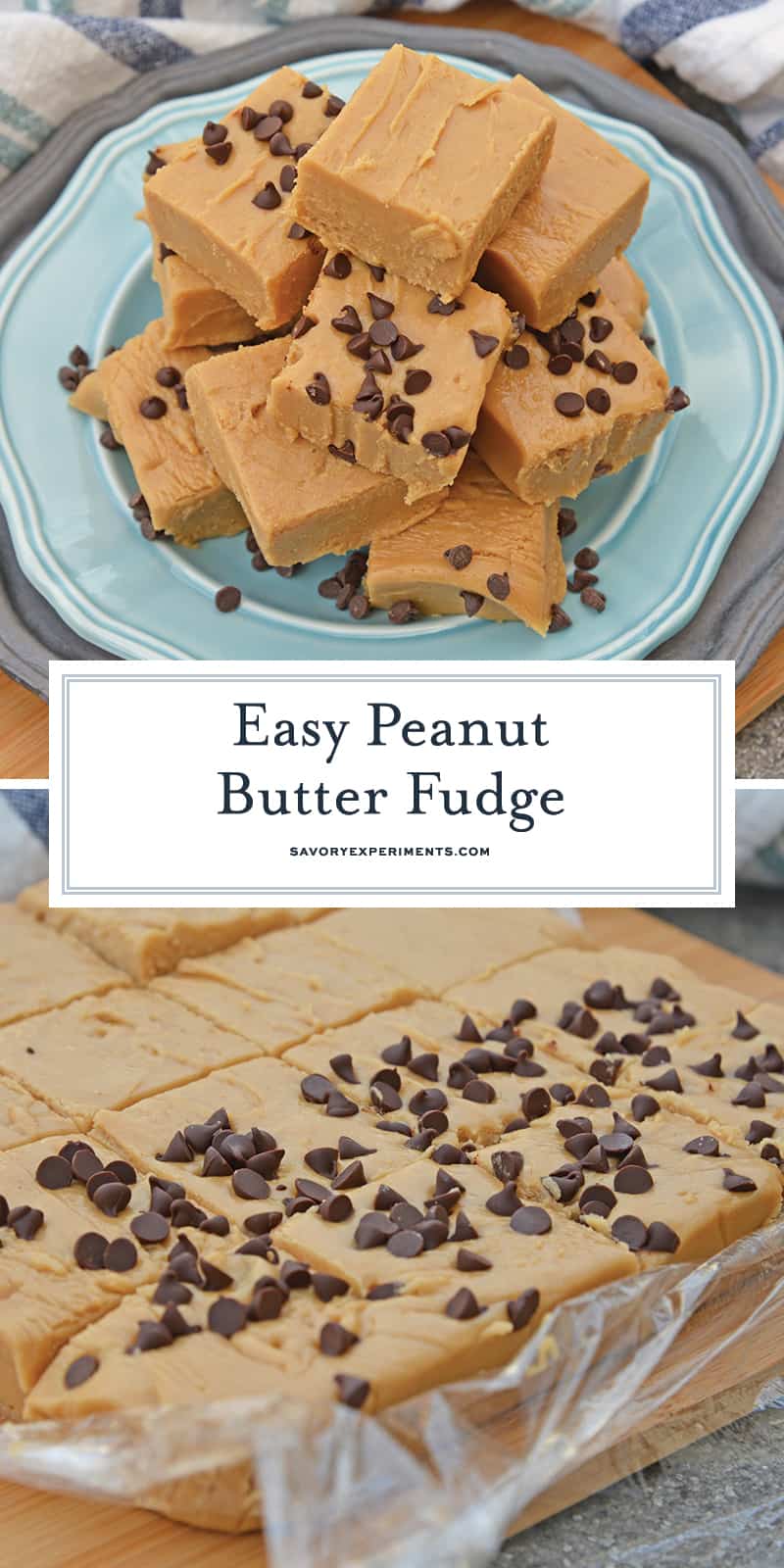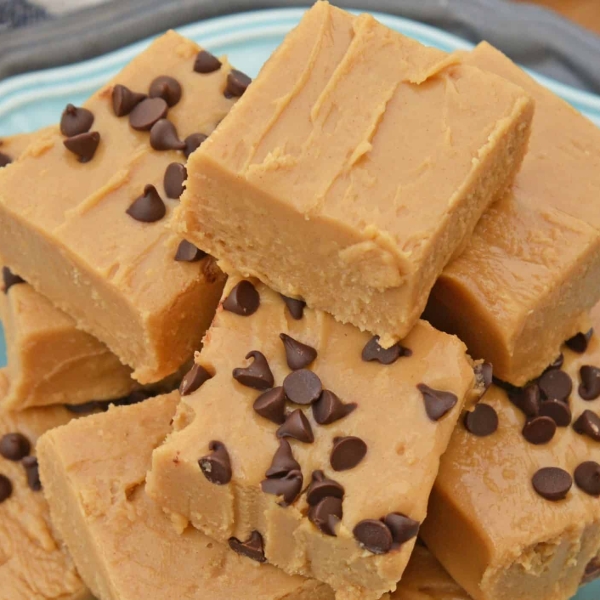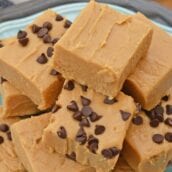 Easy Peanut Butter Fudge
Easy Peanut Butter Fudge is rich, decadent and perfectly creamy. Simple instructions for how to make fudge in just 10 minutes!

Instructions
Line a 8×8 square baking dish with plastic wrap. Set aside.

In a heavy bottom saucepan, heat butter over medium-high heat.

When melted, add brown sugar and milk, stirring to combine. Bring to a simmer. When you start to see bubble, time about 3 minutes, stirring constantly. Mixture should be smooth. Do not overheat, it will seperate.

Remove from heat and whisk in peanut butter and vanilla.

Pour peanut butter mixture over powdered sugar in a large mixing bowl or the bowl of a stand mixer fitted with the paddle attachment. You will get the best results using an electric mixer versus hand mixing and pre-sifting your powdered sugar.

Mix until smooth, approximately 4 minutes.

Pour into prepared square baking dish. Pat mini chocolate chips into the top of half of the fudge.

Cover with plastic wrap and refrigerate until firm, approximately 8 hours.

Cut and serve. I prefer to keep my fudge chilled until ready to serve.

If you've tried this recipe, come back and let us now how it was!
Nutrition
Calories:
357
kcal
,
Carbohydrates:
54
g
,
Protein:
4
g
,
Fat:
14
g
,
Saturated Fat:
5
g
,
Cholesterol:
16
mg
,
Sodium:
88
mg
,
Potassium:
151
mg
,
Fiber:
1
g
,
Sugar:
52
g
,
Vitamin A:
195
IU
,
Calcium:
43
mg
,
Iron:
0.5
mg
I am excited to be a part of a group of bloggers that love to celebrate, what? FOOD!!! We'll be gathering the best blogger recipes around for popular food holidays and sharing them with you.
This month we are celebrating National Peanut Butter Lovers Day (March 1st.) Check out these and few more of my favorites and tell me WHAT IS YOUR FAVORITE WAY TO EAT PEANUT BUTTER in the comments!
Even more easy peanut butter recipes from around the web!