Ten minute rocky road fudge is made super fast in the microwave and with only 5 ingredients. Seriously?
Quick 10-Minute Rocky Road Fudge is the perfect microwave fudge and will complement any cookie tray! Chocolate, marshmallows and walnuts. Yummy!
Why aren't you on the way to the kitchen now to make some? There are two ways to make fudge: the candy thermometer/double boiler way and the microwave way.
While I do like making gourmet fudge blends the old fashioned way, I also like having the quick and dirty option for classic chocolate, or in this case, rocky road.
Which got me asking, why do we only make fudge for Christmas?
Why not other holidays too? Keep an eye out- I'm pretty sure this motivating me to make some Valentine's Day fudge in the near future!
Do you know where the term rocky road came from?
After the Great Depression, Dreyers (yes, the ice cream people) named their favorite blend of chocolate, walnuts and marshmallows after the long, hard road of rebuilding the country. Since, the type of nuts used has changed, sometimes being almonds and other times walnuts.
I prefer walnuts. Another little nugget of trivia, I used to work for Dreyers when I got out of college! Although on the East coast it is known as Edy's.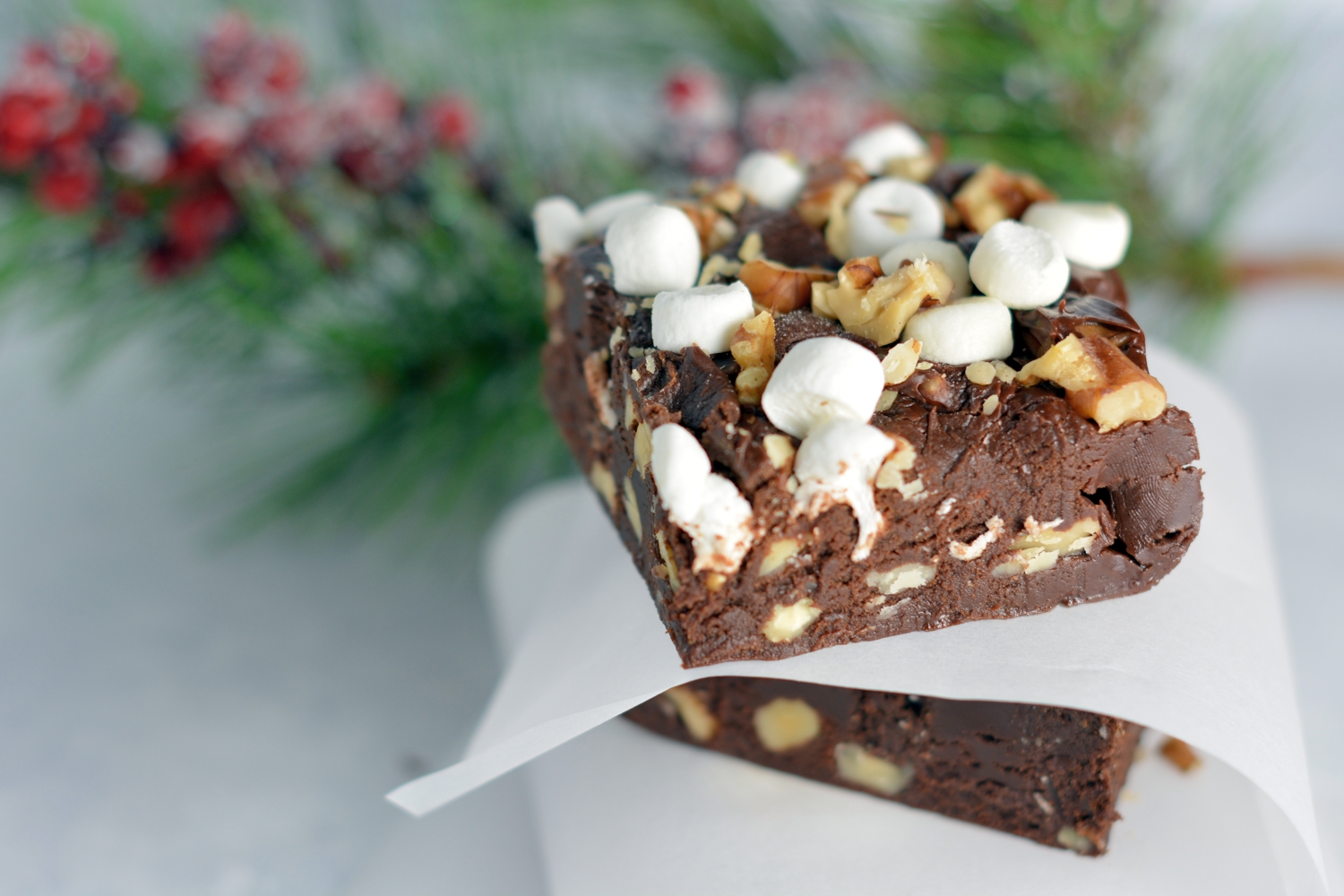 I was in charge of Frosty Paws, the ice cream for dogs and so much free ice cream, it was seriously a dream job. Okay, enough about ice cream. We are here to talk about FUDGE!
Another fun fact, no one really knows the origination of fudge, but it was thought to have started with a botched batch of caramel.
The first American fudge on the books was sold in Baltimore, where I reside, for 40 cents per pound.
If you are looking for even more Christmas recipes to put in your cookie jar, check this out:
Questions you might about how to make microwave fudge:
What are the other types of fudge? Well, traditionally fudge is just cream and sugar, no chocolate, Can you beleive it? It is quite time consuming and some would even debate doesn't taste as good as some of the fudge making hacks available now days.
The most popular by far is using sweetened condensed milk. But you can also use marshmallow fluff.
How do you store fudge? Fudge is best stored chilled in an airtight container between sheets of parchment paper to prevent sticking.
Is fudge healthy? I am not a nutritional expert, but I am going out on a limb to say that there is no world in which fudge is considered healthy.
I would say anything is okay in moderation, but you check out the nutritional information and make your own decisions. Or check with your doctor.
CONNECT WITH SAVORY EXPERIMENTS!

Be sure to follow me on social media, so you never miss a post!

Facebook | Twitter | Youtube
Pinterest | Instagram
Get our FREE 8 Day E-Course on How to Be a Better Home Cook. Sign up HERE!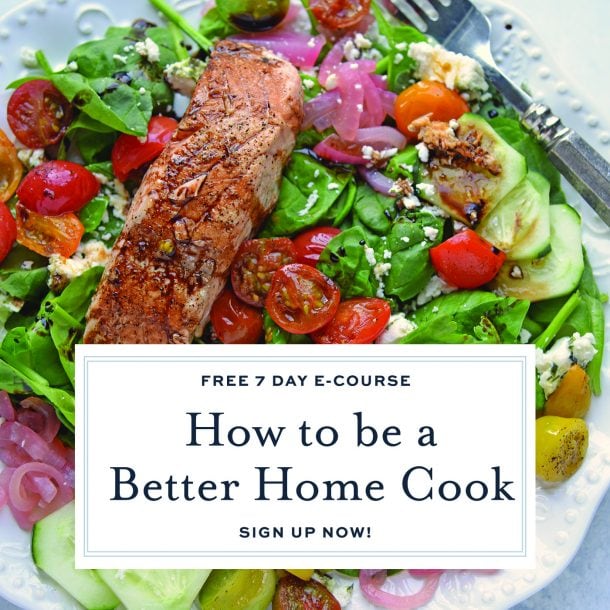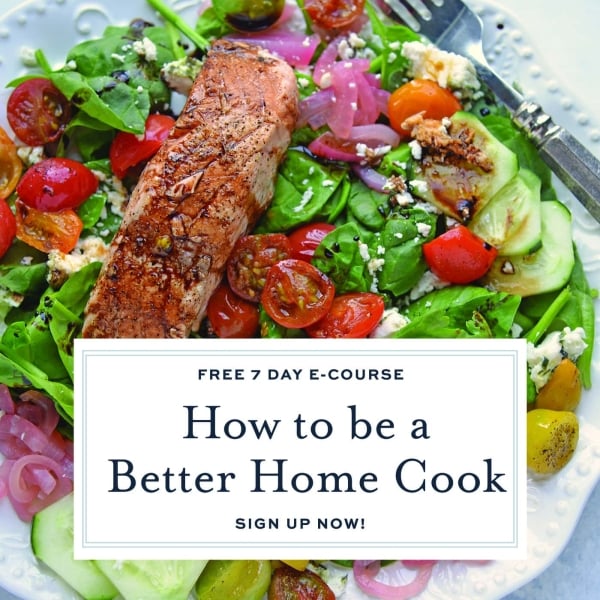 10-Minute Rocky Road Fudge
Quick 10-Minute Rocky Road Fudge is the perfect holiday dessert and will complement any cookie tray! Chocolate, marshmallows and walnuts!
Servings:
9
large squares
Instructions
Line an 8×8 or 9×9 square pan with parchment paper and coat with cooking spray.

In a microwave safe bowl, combine sweetened condensed milk and semi-sweet chocolate chips. Microwave on high for 5 minutes.

Remove and whisk vigorously, add vanilla. If there are still small chunks, return to microwave for 30 seconds, stirring between.

Fold in walnuts and spread into baking pan while still hot. Top with marshmallows, press down lightly into fudge mixture. Place in the refrigerator to set. Cut and serve!

If you've tried this recipe, come back and let us know how it was!
Nutrition
Calories:
361
kcal
|
Carbohydrates:
43
g
|
Protein:
6
g
|
Fat:
18
g
|
Saturated Fat:
8
g
|
Cholesterol:
2
mg
|
Sodium:
51
mg
|
Potassium:
242
mg
|
Fiber:
3
g
|
Sugar:
36
g
|
Vitamin A:
105
IU
|
Calcium:
157
mg
|
Iron:
2.6
mg