I'm about to tell you how to make the superstar dish of your holiday season: Cranberry Glazed Tri-Tip Roast, but I am also going to tell you a little bit about my recent trip to Wooster, Ohio, working with a Certified Angus Beef® brand world class chef.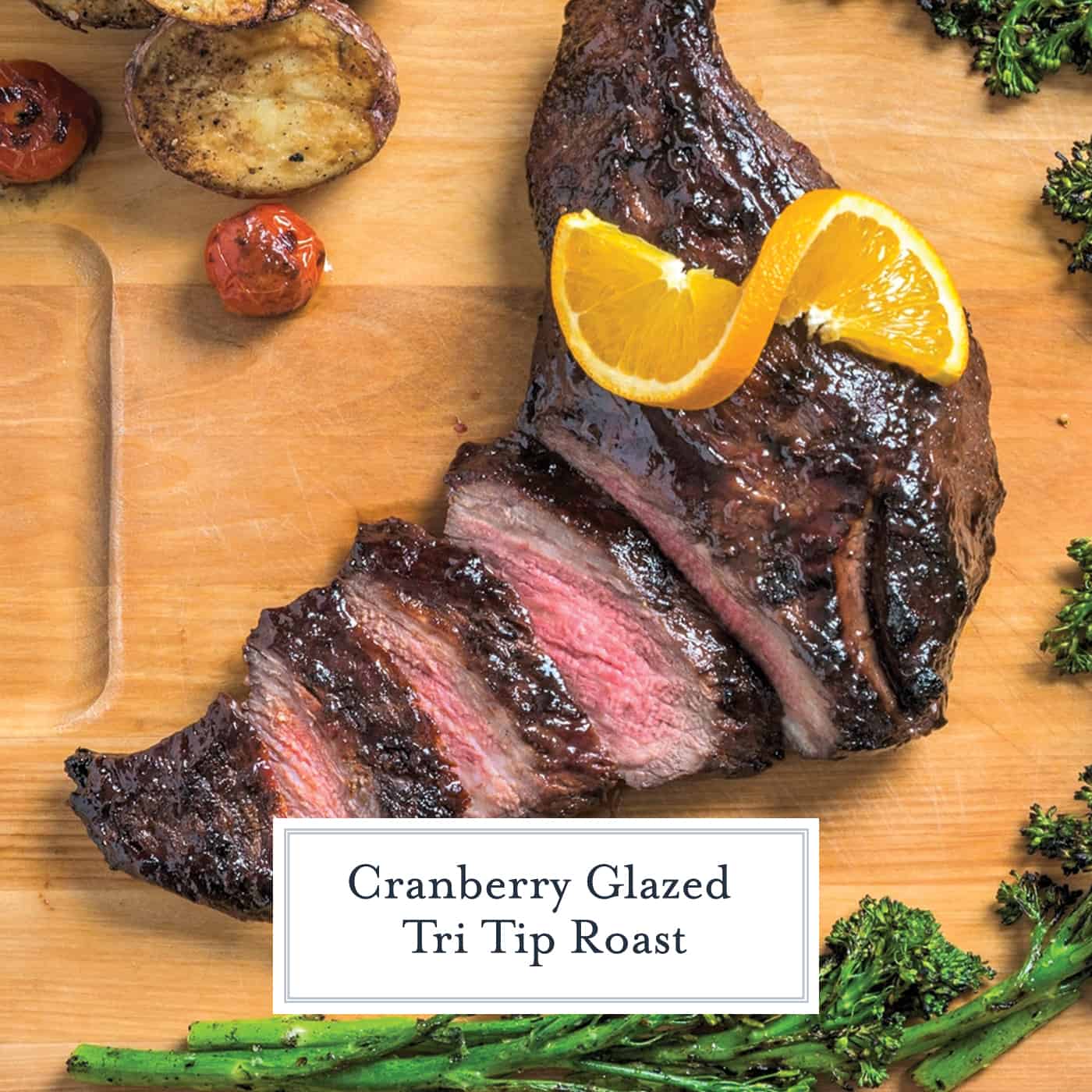 Cranberry Glazed Tri-Tip is a tender piece of beef that pairs perfectly with a sweet cranberry-orange glaze for a perfect roast on the grill, smoker or even in the oven.
I recently had the pleasure of spending time in the Certified Angus Beef® brand test kitchen working with world renowned chef, Chef Tony Biggs. Together we created some memorable and fun new flavors for you to serve to your guests this holiday season.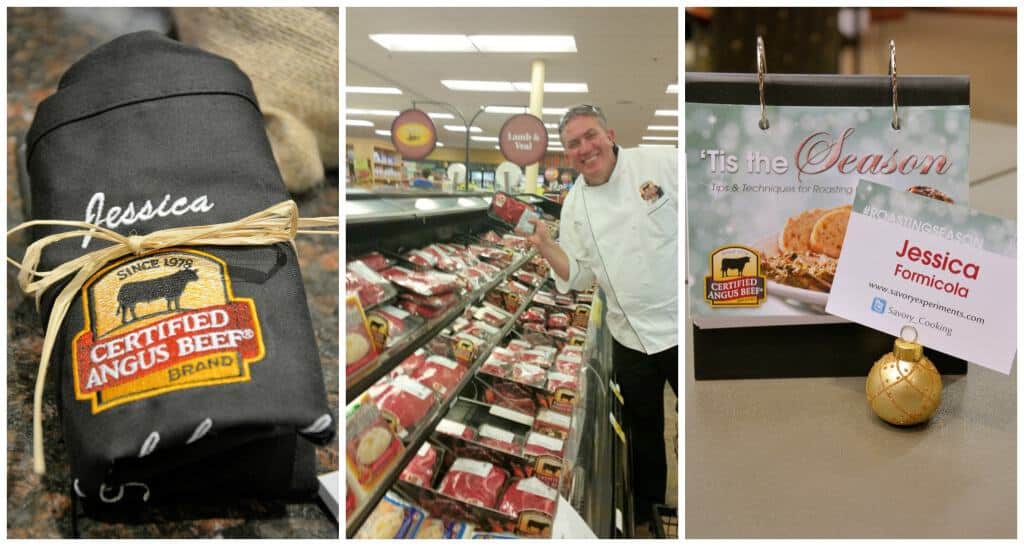 I was super excited to use a new toy they had in their kitchen, a stove top smoker and a cut of beef I don't see too much of in Baltimore, tri-tip. Tri-tip seems to be the most popular on the west coast, and even more specifically Santa Maria, you can ask your butcher for this specific cut of meat.
Tri-tip is a three-pointed, flag shaped cut from the bottom sirloin. Tender, easy to prepare and less expensive than other cuts, it is a really an underutilized gem. If you can't get your hands on a tri-tip roast, use a another sirloin cut.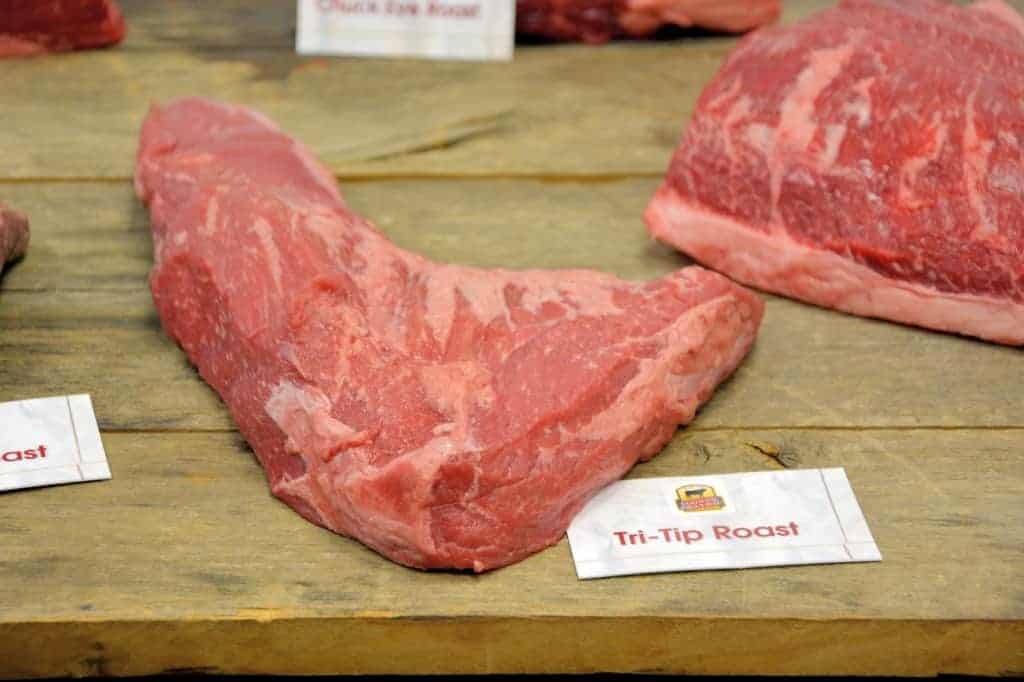 I also understand that not everyone has a stove-top smoker at home and while I don't either, I think I'll be adding it to my Christmas list. This dandy little thing gave me all of the flavor from a large, time consuming smoker in just 45 minutes!
Varying models range from $40-$100. Just make sure to get a large enough size for the items you plan to smoke. Even the large size will not accommodate more than 4 or 5 pounds.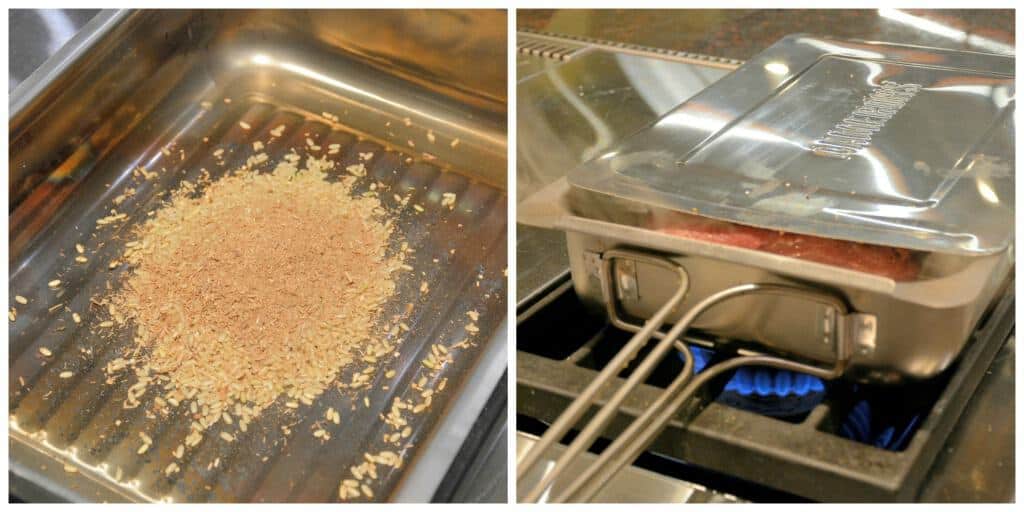 If you don't own a smoker, just use the oven for the main cooking process and finish on the grill for a nice char and to allow the cranberry glaze to caramelize. Let's also say that if you have any glaze left over, it tastes pretty amazing drizzled over vanilla ice cream, bread pudding, pancakes, waffles or buttermilk biscuits.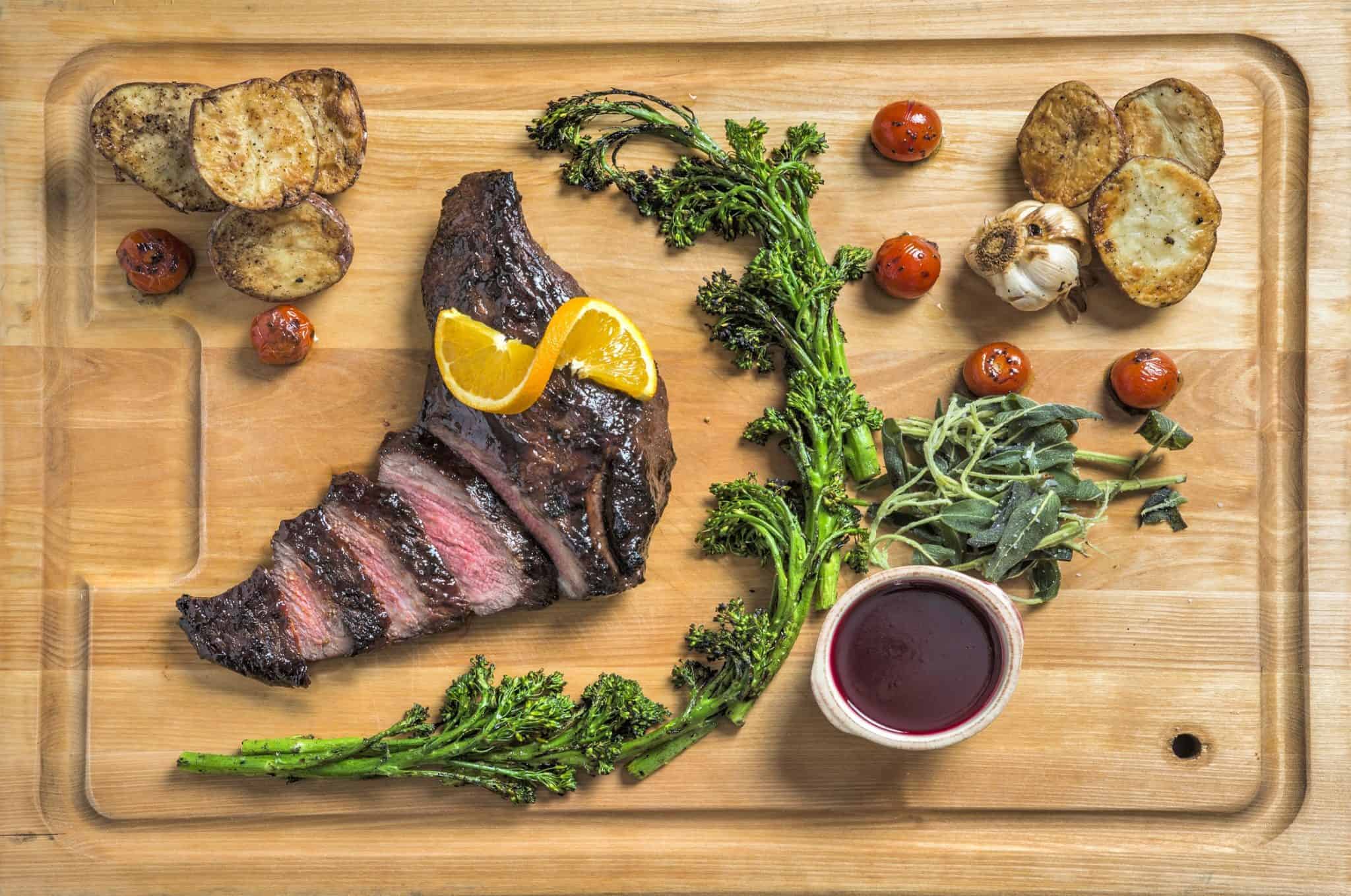 If you love this Cranberry Glazed Tri-Tip Roast, you'll love these other beefy recipes!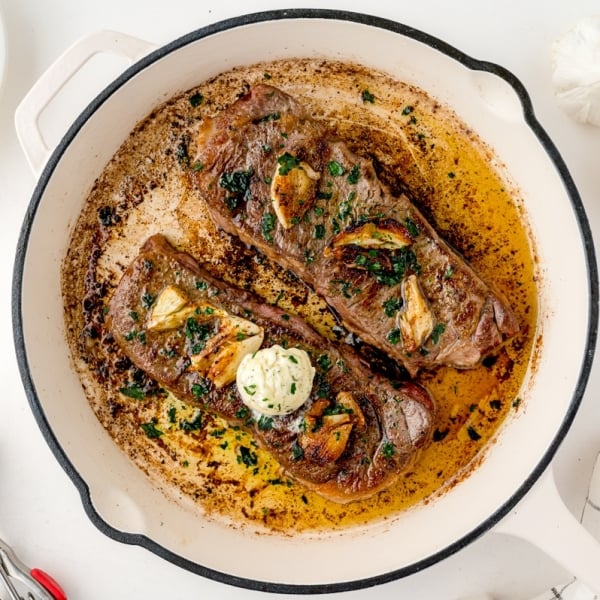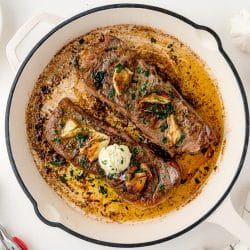 Pan Fried Steak
How to make a Pan Fried Steak at home is easier than you think with my step-by-step instructions and easy steak seasoning!
See The Recipe!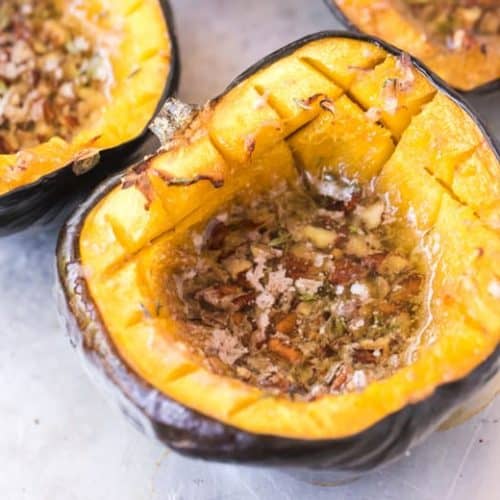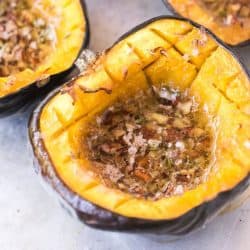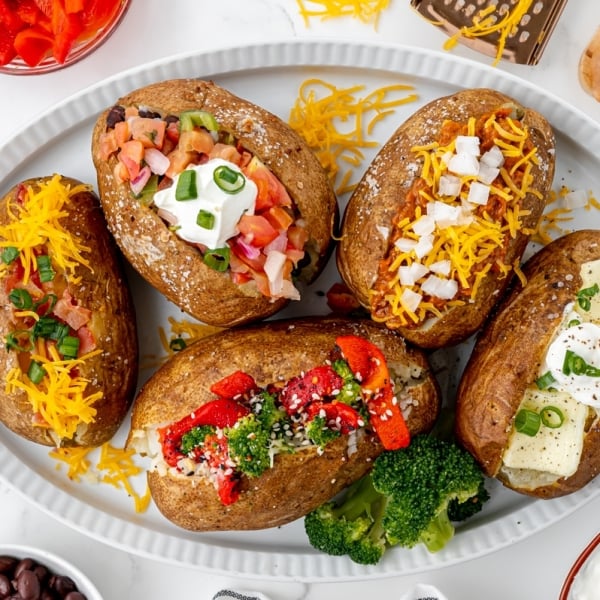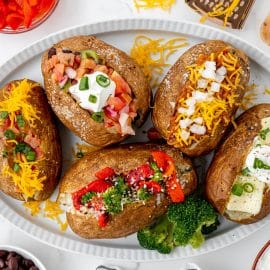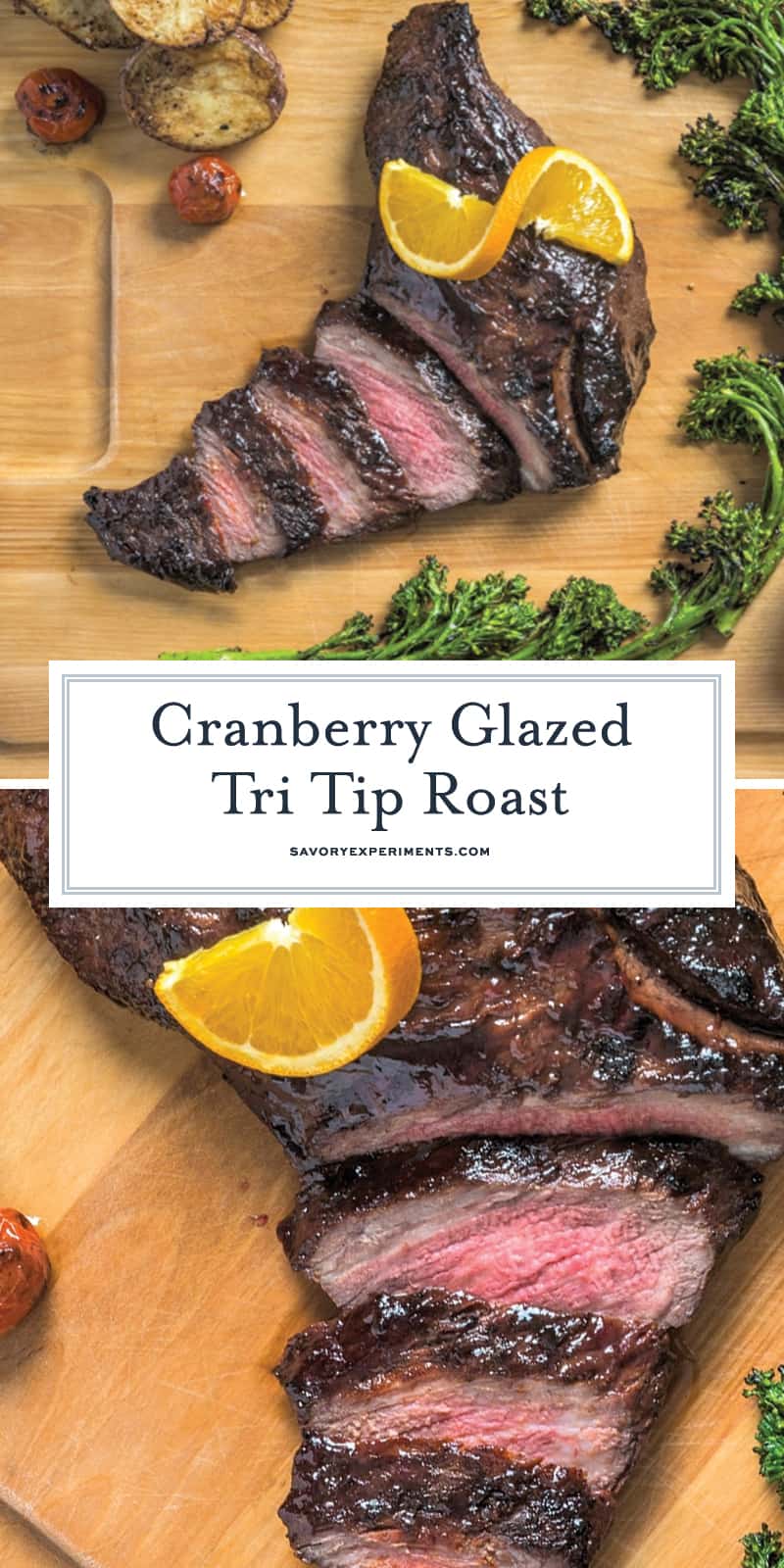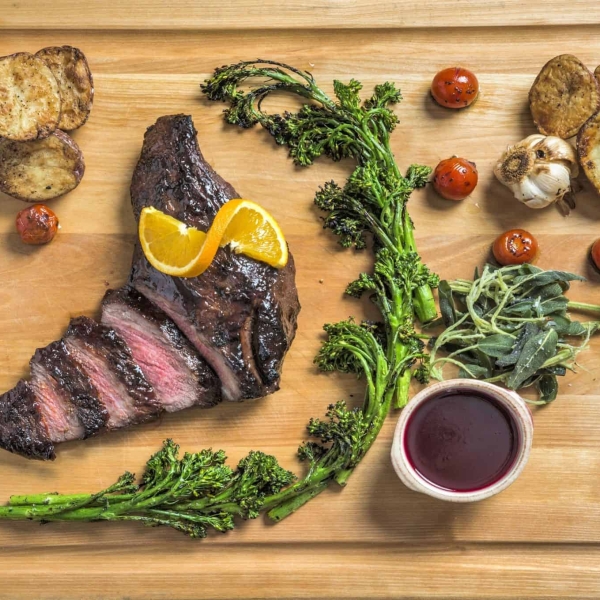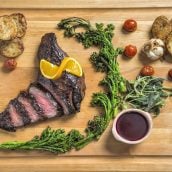 Cranberry Glazed Tri-Tip Roast Recipe
Cranberry Glazed Tri-Tip is a tender piece of beef that pairs perfectly with a sweet cranberry-orange glaze for a perfect roast on the grill, smoker or even in the oven.
Ingredients
If Smoking:
2

tablespoons

green tea

1/2

cup

white rice

1 1/2

cups

oak smoking chips

finely chopped
Instructions
In a small bowl, mix coarse sea salt and freshly ground black pepper. Rub roast with olive oil and then massage with salt and pepper. Allow to sit for 1 hour to 24 hours before smoking or roasting.

If smoking, place green tea, rice and wood chips in the bottom of smoker, heat over high until it starts to smoke. Add roast and smoke on stove top for 15 minutes before transferring to a 400 degree oven. If roasting, place roast in a large roasting pan in a 400 degree oven. Both ways, roast for 40-45 minutes or until roast registers 135 degrees.

Meanwhile, place orange juice through cranberries in a large sauce pan. Heat and stir over medium-high heat until cranberries burst open and mixture starts to make a syrup.

Remove from heat and place mixture in a blender or food processor and blend on high until mixture is smooth. Add Chambord through nutmeg and blend again.

Run mixture through fine mesh sieve to remove any solids. Return mixture to sauce pan and medium-high heat. Add cranberry juice and reduce by half.

When tri-tip is done roasting, heat grill to high heat. Baste with cranberry glaze and char on each side for 2-3 minutes.

Slice against the grain and serve with a side of cranberry glaze.
Nutrition
Calories:
5441
kcal
,
Carbohydrates:
661
g
,
Protein:
293
g
,
Fat:
136
g
,
Saturated Fat:
43
g
,
Cholesterol:
884
mg
,
Sodium:
21698
mg
,
Potassium:
5764
mg
,
Fiber:
23
g
,
Sugar:
541
g
,
Vitamin A:
915
IU
,
Vitamin C:
192.8
mg
,
Calcium:
520
mg
,
Iron:
25.4
mg