If you've been wondering how to make waffles, this recipe will show you how to make delicious homemade waffles in just about 10 minutes! You will absolutely love these homemade waffles!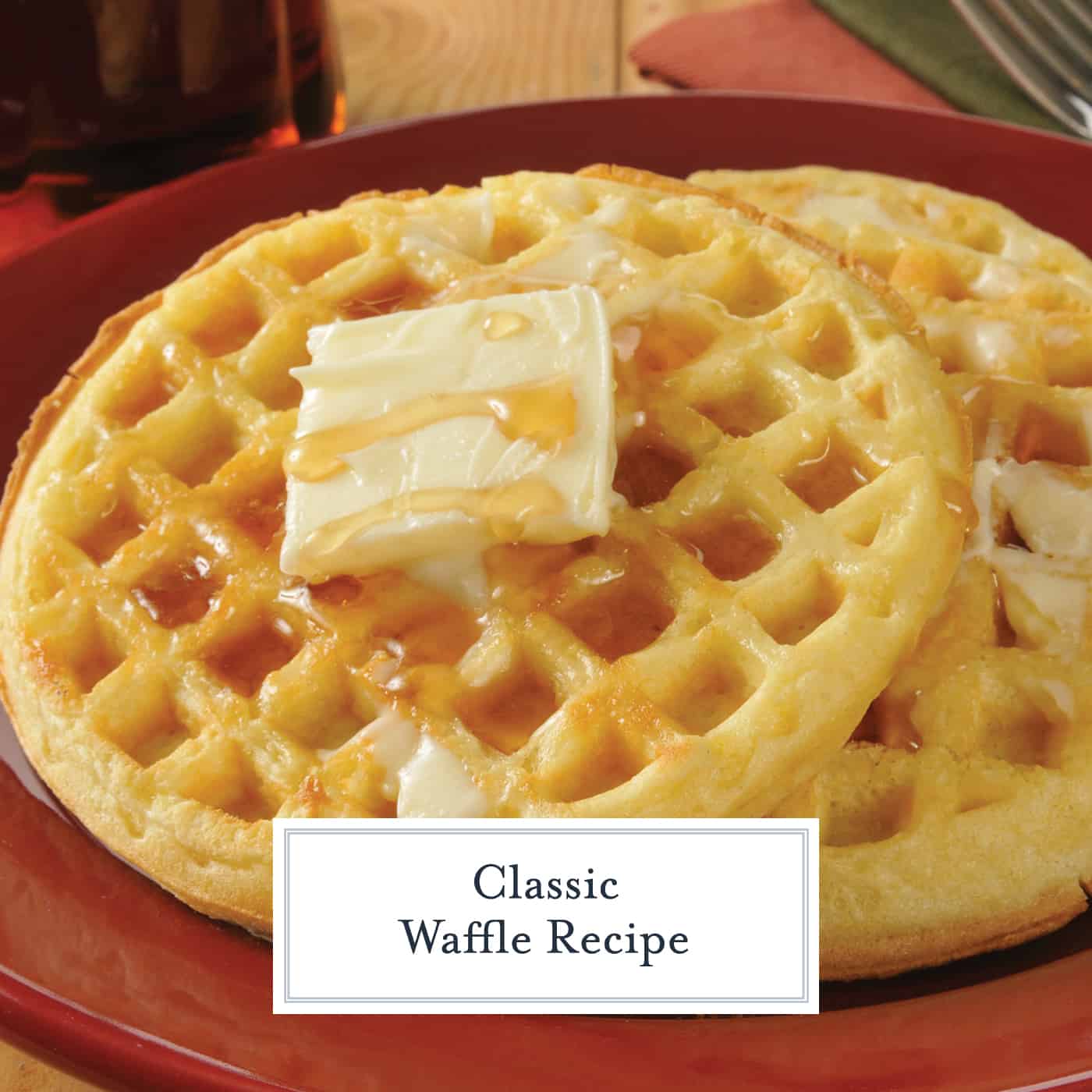 Homemade Waffles is a classic recipe that has an additional 13 ideas for fun variations. The perfect Sunday breakfast.
Oh waffles, my friend. There is nothing quite like a classic waffle recipe. Unless you take that classic waffle recipe and amp it up with 13 waffle variations! I'm also including a little waffle factoids to discuss over the breakfast table. Waffle on!
First off, what is the difference between pancake and waffle batter? Most notably, some sort of fat, usually melted butter or oil. Secondly, egg whites are whipped to a froth prior to being incorporated into the batter, resulting in a soft, fluffy texture with a crispy exterior.
How about Belgian waffles versus regular waffles? Belgians are very obviously thicker with a larger grid. A traditional Belgian waffle batter also uses yeast, which makes them light and fluffy. Belgian waffles are not just for breakfast, making them very versatile.
Now days most folks use a traditional waffle batter with whipped eggs to get the same crunchy texture as yeast would give. Regular waffles are made in a smaller waffle iron, and turn out with smaller grooves, so less syrup and butter!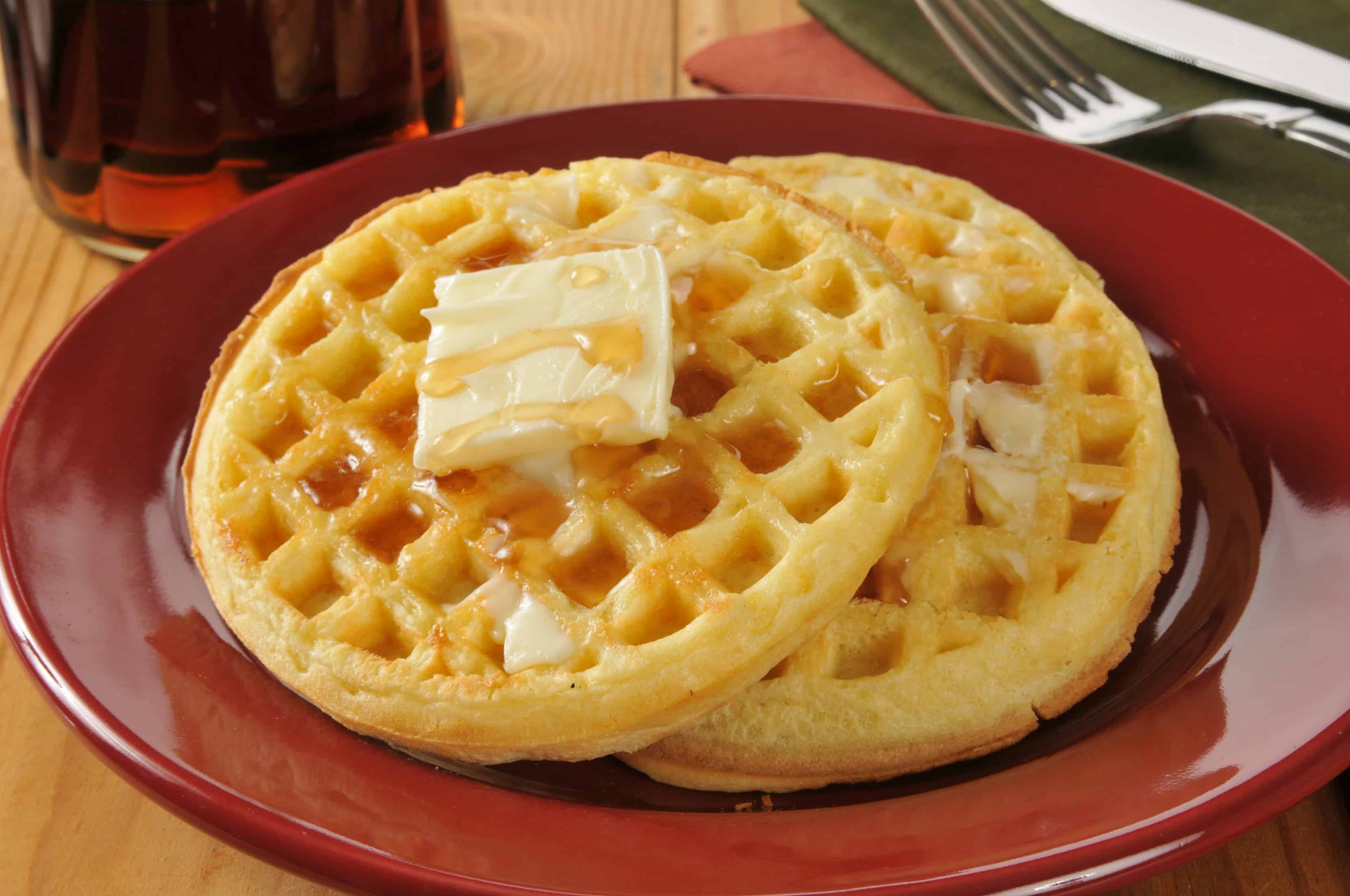 If you want a even quicker recipe just buy pre made waffle mix from the store, but my recipe only takes 5 minutes to make. It will save you a trip to the store and money as you will already have all the ingredients at home! They taste so much better and have no additives so I would recommend to make your own!
Waffles always taste better fresh, but if you do have leftovers, freeze them in an airtight plastic bag and when you are ready to make them, pop them in the toaster to warm them up. Nice, crispy waffles!
A homemade waffle recipe leaves room for endless variations, make sure you scroll down to check them all out!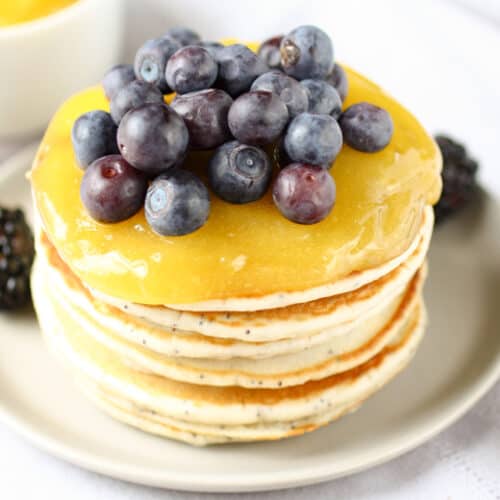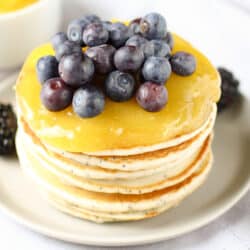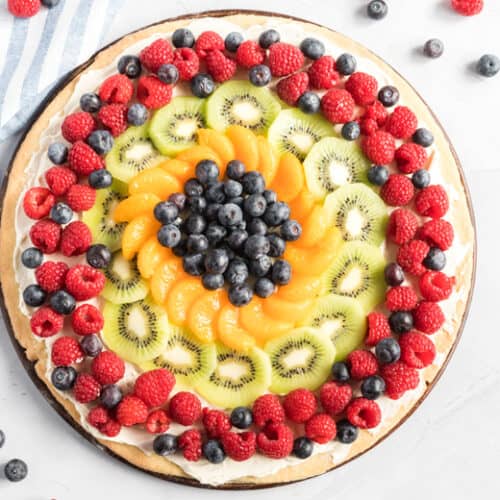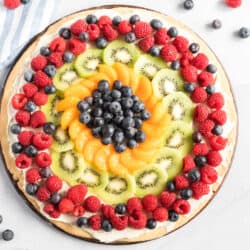 EASY Fruit Pizza
This Dessert Pizza with fresh fruit, cream cheese frosting and a crispy cookie base is a fun and tasty treat the whole family will go crazy for!
See The Recipe!
Now that you've mastered the classic recipe, try a few waffle variations!
Pumpkin Spice Waffles: Substitute brown sugar for regular sugar. Add 3/4 cups pumpkin puree, 1 tablespoon pumpkin pie spice and an additional 1/4 cup flour. Serve with maple syrup and whipped cream.
Power Waffles: Add 3/4 cups peanut butter and an additional 1/4 cup flour. Top with sliced bananas and honey.
Peanut Butter and Chocolate Waffles: Add 3/4 cups peanut butter, an additional 1/4 cup flour and 1/2 cup mini chocolate chips.
Flavor Variations: Substitute vanilla with any other desired extract or flavoring such as lemon, orange, almond, banana, coconut, almond, peppermint, maple, strawberry, raspberry or coffee.
Lemon and Blueberry Waffles: Substitute vanilla for lemon extract, add the zest of one lemon. Top with fresh blueberries and Blueberry Dutch Honey.
Fresh Fruit Waffles: Toss chopped fruit or whole berries into basic waffle batter. Top with additional fresh fruit and a sprinkle of powdered sugar.
Lemon Poppy Seed Waffles: Substitute vanilla for lemon extract, add the zest of one lemon and 1 tablespoon poppy seeds.
Nutella Waffles: Add 1/2 cup Nutella and 1/4 cup flour.
Bacon Waffles: Fold in 1/2 cup crumbled bacon to batter. This is great for a breakfast sandwich, like egg, ham and cheese.
Chipotle Chicken 'n Waffle Sliders: Cut 2 boneless, skinless chicken breasts into 2 inch pieces. Toss with 1/2 cup flour seasoned with fine sea salt and pepper. Fry in light extra virgin olive oil. Dip in Chipotle Honey BBQ Sauce and sandwich between two quarters of a waffle.
Waffle Prosciutto di Parma– Using two basic waffles, stuff with prosciutto, fresh mozzarella cheese, basil and/or arugula and ripe tomato slices. You can also press this in your panini press.
Crab Cake Melt Waffle: Top a basic waffle with a jumbo lump crab cake, top with shredded sharp cheddar cheese, place under a preheated broiler for 2-3 minutes to melt cheese.
Nutty Waffles: Fold 1/2 cup chopped nuts into classic batter.
Oreo Waffles: Developed by my nephew, Alex, add 1 cup smashed Oreos to the batter.
Fluffy Blueberry Waffles- There is nothing quite like a fluffy stack of blueberry waffles!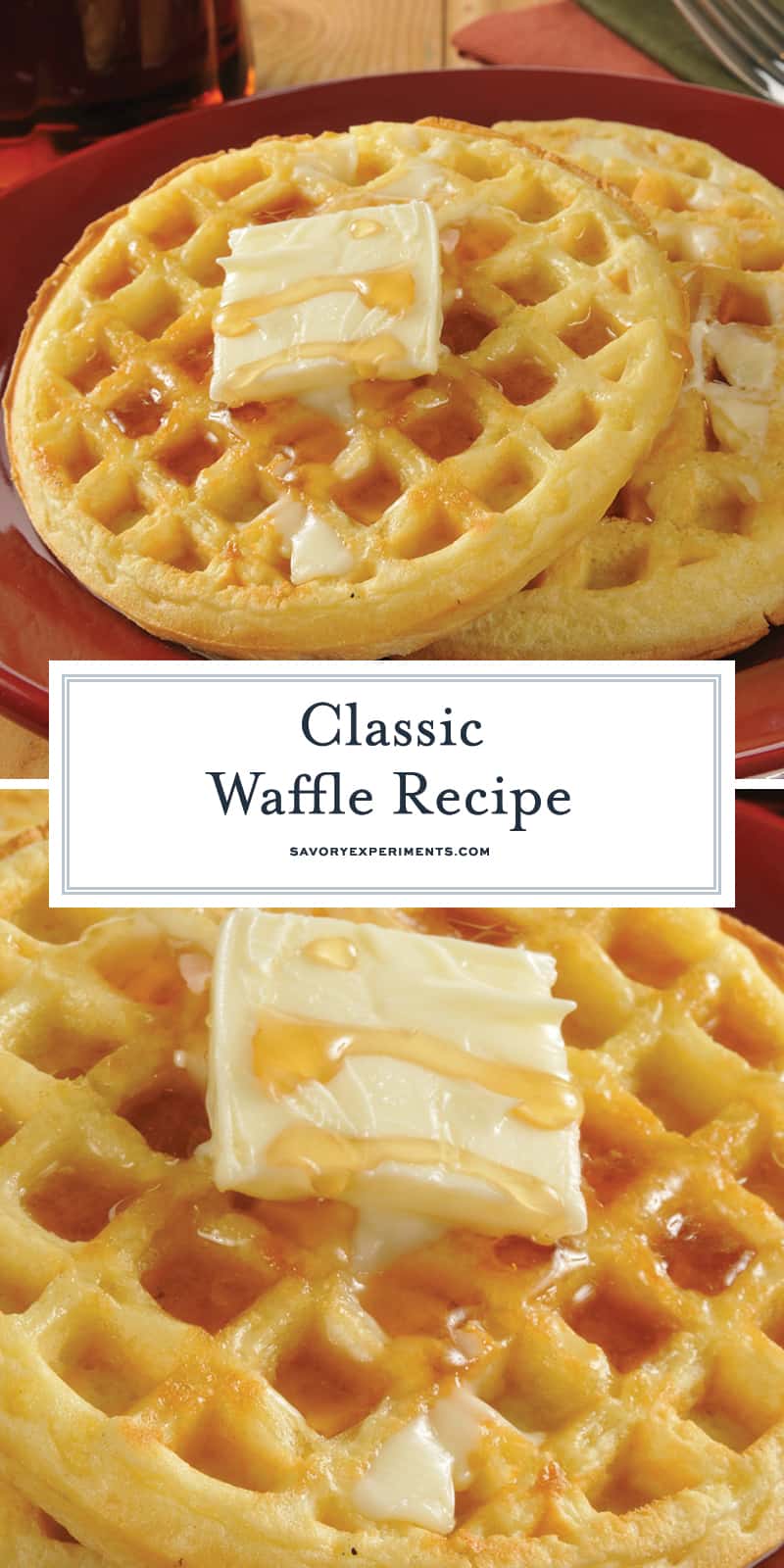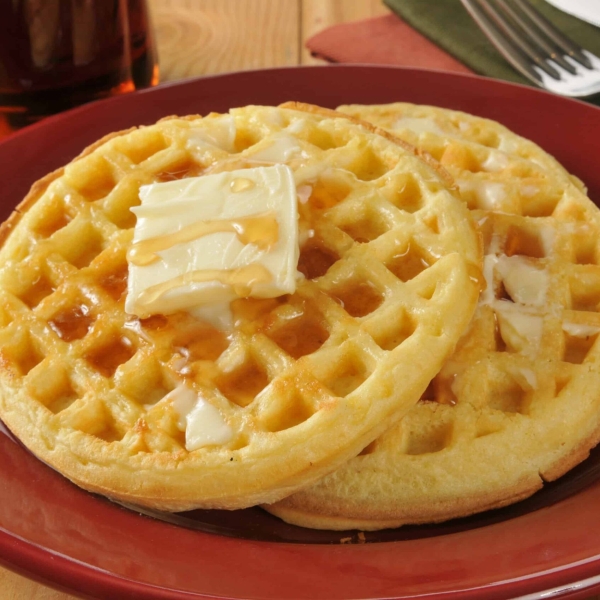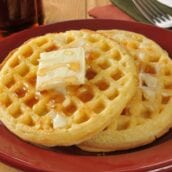 Homemade Waffle Recipe
Homemade Waffles is a classic recipe that has an additional 13 ideas for fun variations. The perfect Sunday breakfast.
Instructions
In a small bowl, beat egg whites until they are foamed and frothy. Whip in yolks and set aside.

In a large bowl, whisk together remaining ingredients. Lastly, blend in eggs.

Heat waffle iron and lightly coat with cooking spray. Ladle in waffle batter.

Cooking times will vary greatly depending on your waffle iron, approximately 2 1/2 -5 minutes. Cook until waffles are lightly browned and crispy.

Remove and enjoy your fresh waffles!

If you've tried this recipe, come back and let us know how it was!
Nutrition
Calories:
207
kcal
,
Carbohydrates:
22
g
,
Protein:
4
g
,
Fat:
11
g
,
Saturated Fat:
8
g
,
Cholesterol:
30
mg
,
Sodium:
75
mg
,
Potassium:
216
mg
,
Sugar:
4
g
,
Vitamin A:
95
IU
,
Calcium:
106
mg
,
Iron:
1.3
mg