This crockpot meatloaf recipe is always a big hit at my house. It makes a delicious meatloaf with the best sweet and tangy glaze — I can hardly get it to the dinner table before everyone tries to dig in!
What I love about this easy meatloaf is that it's so easy to prepare. It takes hardly any time to prep, and I get to enjoy the aroma wafting through the kitchen while it cooks.
If you're looking to make some serious comfort food that's nearly effortless, try this simple recipe — it may very well become your favorite meatloaf recipe!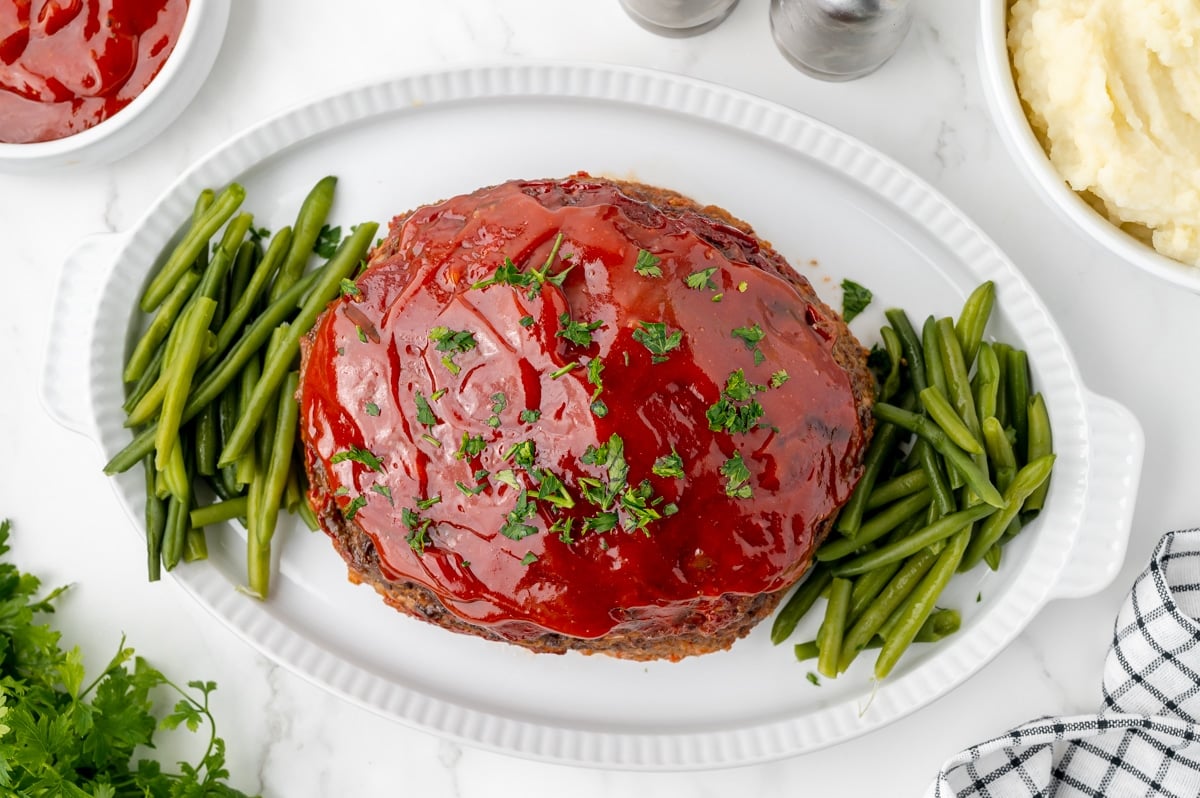 Why You'll Love Slow Cooker Meatloaf
This classic comfort food is always a winner.
So Moist- Yea, yea, everyone hates that word, but you know what a worse word is? DRY when it comes to meatloaf. Preparing it in a slow cooker keeps all the moisture and steam inside and ensures you end up with a super juicy and tasty dinner creation.
Easy – Slow cooker meatloaf can be made in mere minutes, or you can make it ahead and pop it in your slow cooker when you're ready.
Meal Prep – Make this meatloaf early in the week and have it ready for lunches and dinners. It's a great way to prepare ahead of time for busy weeknights — prepare the sides ahead of time, too, or just use the leftovers to make a meatloaf sandwich.
Customizable – You can change up the spices, add in veggies, or switch up the meat.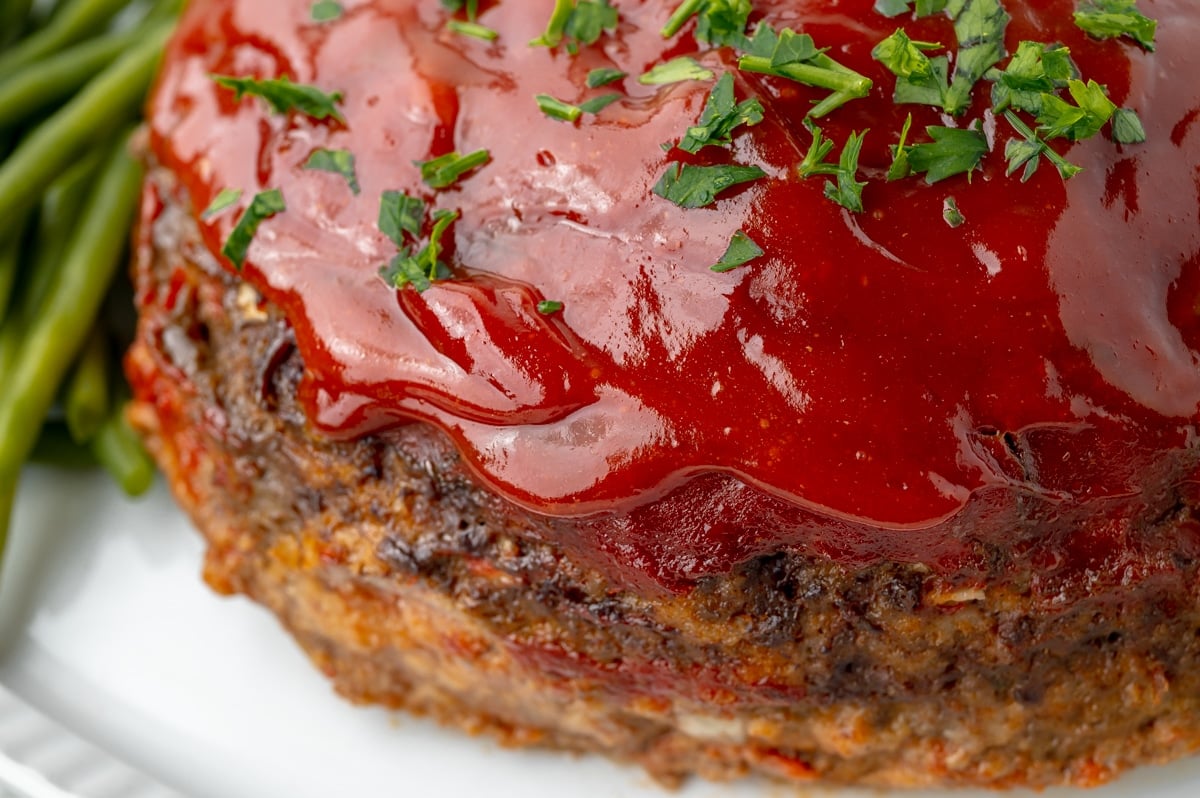 Ingredients
Simple ingredients are all you need to make an irresistible slow-cooked meatloaf.
Ingredients Needed for Meatloaf
Whole Milk – The fat from whole milk helps to keep the meatloaf super moist.
Seasoned Bread Crumbs – Bread crumbs are used to bind the meat together. If you have plain, add a dash or two of Italian seasoning to amp them up.
Eggs – Eggs help to moisten the meatloaf and to keep its structure, like a binder.
White Onion – Minced onion adds savory flavor. Use any type of onion you like!
Garlic Cloves – Minced garlic adds distinctive garlicky flavor. Fresh is always best, but I won't judge you for using the pre-minced, this recipe is supposed to be easy.
Worcestershire Sauce – Worcestershire sauce is a must for a meatloaf full of umami.
Seasoned Salt – This blend of salt, pepper, garlic powder, onion powder, paprika, and cayenne gives this meatloaf its signature flavor. Grab a bottle of Lawry's or make your own homemade seasoning salt.
Ground Black Pepper – Add a little bit more pepper for subtle heat. White pepper is more mild. Freshly ground is a must.
Ground Meatloaf Mix – You can find a meatloaf mixture at the grocery store in the meat section or use any type of single ground meat you like. Make sure it has some fat in it, that also imparts flavor and makes sure the mix doesn't get too dry.
Ingredients for Meatloaf Glaze
Ketchup – Use your favorite brand or make your own homemade ketchup.
Light Brown Sugar – Brown sugar adds sweetness to the glaze.
Dijon Mustard – Dijon gives the glaze a slightly earthy flavor with a touch of tanginess.
Balsamic Vinegar – Balsamic vinegar adds a fruity and sweet flavor to the glaze and will also caramelize like a balsamic reduction.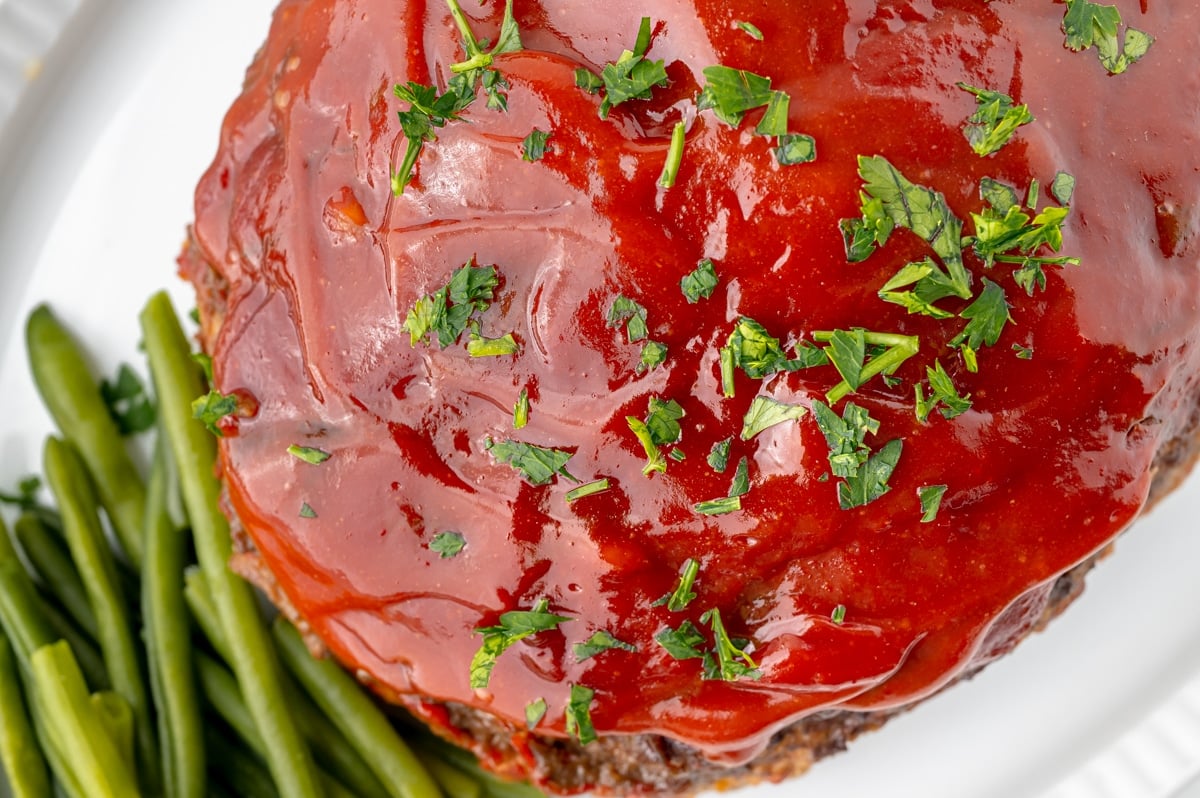 How to Make Meatloaf in a Crockpot
It only takes a few minutes to prep this mouthwatering meatloaf before cooking it.
Make the Meatloaf Mix. Add the milk, breadcrumbs, eggs, onion, garlic, Worcestershire sauce, seasoned salt, and black pepper to a large bowl. Mix together to combine until it becomes pasty. Gradually combine pieces of the ground meat with the breadcrumb mixture.
Form. Once combined, form the loaf.
Place in Slow Cooker. Then, place the formed loaf in the center of the crockpot that has been prepared with aluminum foil and non-stick cooking spray or use a slow cooker liner.
Make Glaze. Add all of the ingredients for the glaze into a small bowl and stir to combine. Using a spoon or a pastry brush, apply the glaze to the top of the meatloaf.
Cook. Cook the meatloaf for the recommended time on the low setting. Use an instant read meat thermometer to ensure that the meatloaf has reached the desired internal temperature.
Remove & Rest. Using the handles created with the excess aluminum foil, remove the meatloaf from the slow cooker. Let the meatloaf rest briefly, then slice it and serve. I like cutting mine using a serrated knife.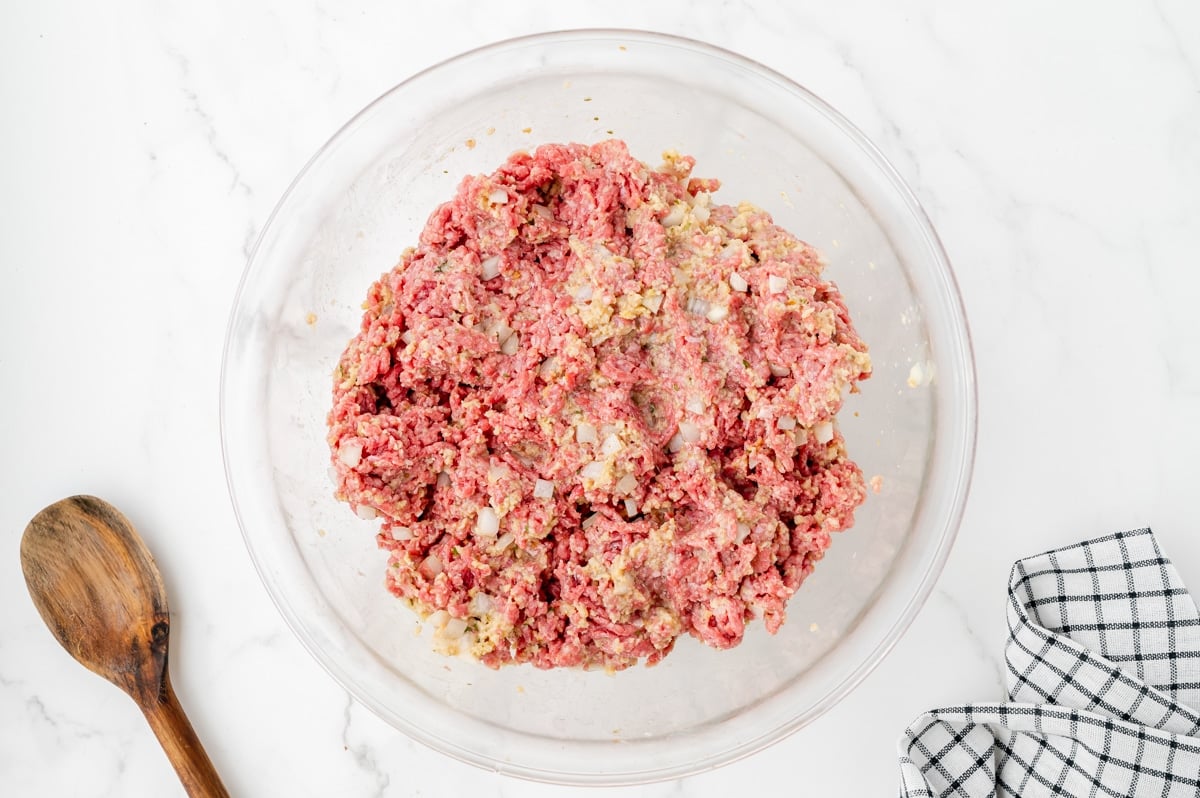 What to Serve With Slow Cooker Meatloaf
Slow cooker meatloaf is great served with your other favorite comfort foods like easy homemade mashed potatoes, Instant Pot mac and cheese, or cheesy au gratin potatoes. You can also serve it with lighter side dishes like homemade sauerkraut, cauliflower roasted with parmesan, steamed green beans, or pan-fried broccolini.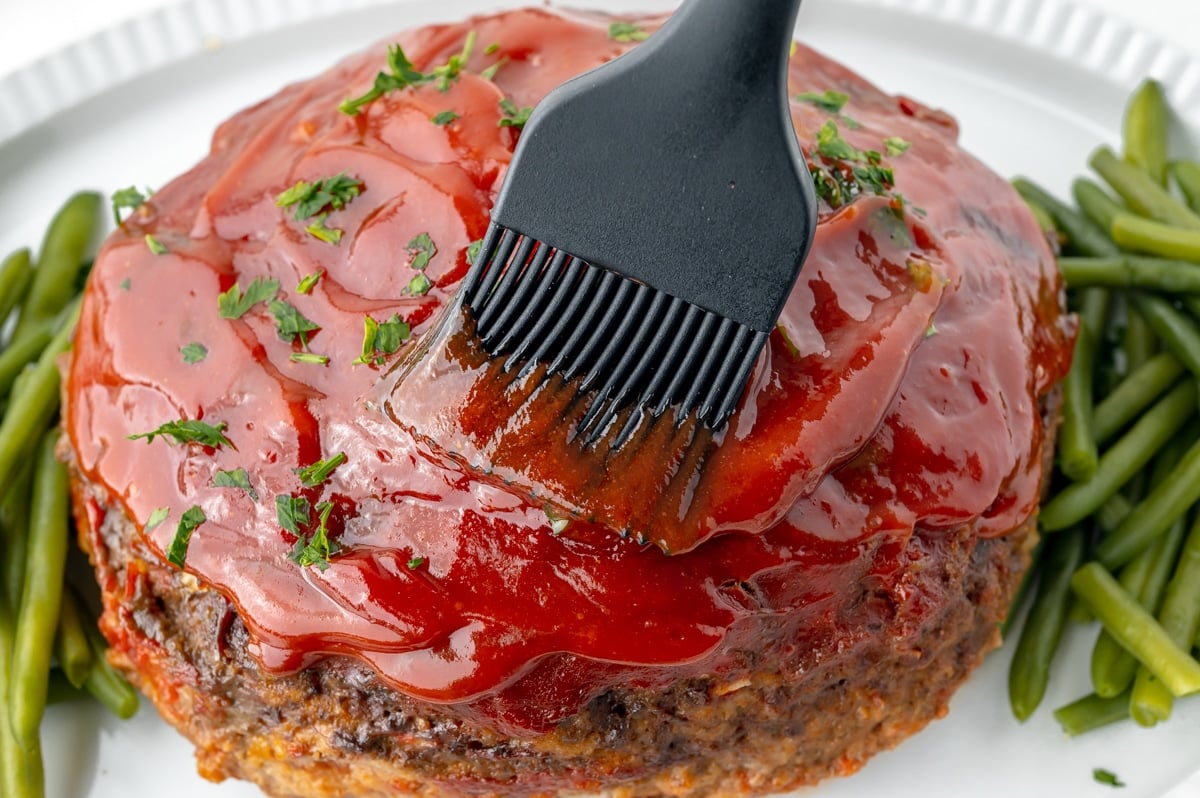 Variations
Meatloaf is an easy dish to adapt to anyone's taste buds.
Low Carb – To reduce the amount of carbohydrates in the meatloaf, substitute crushed pork rinds for the breadcrumbs. You can crush them yourself or find them at the grocery store or online.
Garlic – Use jarred garlic instead of mincing the fresh garlic cloves.
Meat – Choose any type of meat that you prefer or already have handy. Ground turkey, ground pork, lean ground beef, and veal all work well.
Add-Ins – Add veggies like mushrooms or diced bell peppers to the meat mixture. Or, wrap the meat around shredded cheese for a cheesy filling.
Sauce – Instead of making your own glaze, try spooning barbecue sauce over top.
Sandwiches- Use these hearty slices to make into meatloafs sandwiches. Great for leftovers!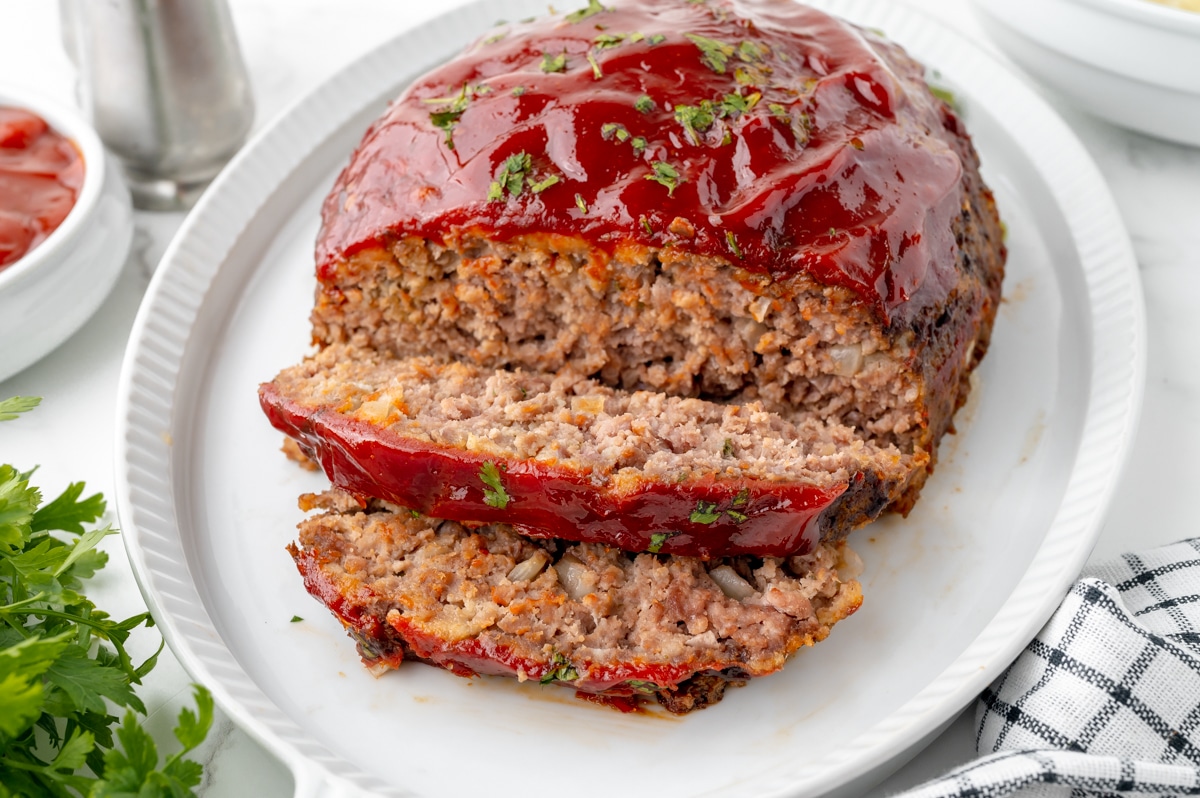 Storage and Freezing
You can easily make this simple meatloaf, store it in the fridge, and keep it on hand throughout the week — it's perfect for meal prep!
Make-Ahead: Form the meatloaf ahead of time and store in the refrigerator, wrapped in plastic wrap, for up to 24 hours.
Refrigerator: Store leftover meatloaf in the refrigerator in an airtight container for 3-4 days.
Freezer: Freeze leftover meatloaf for up to 3 months in a freezer-safe container or freezer bag.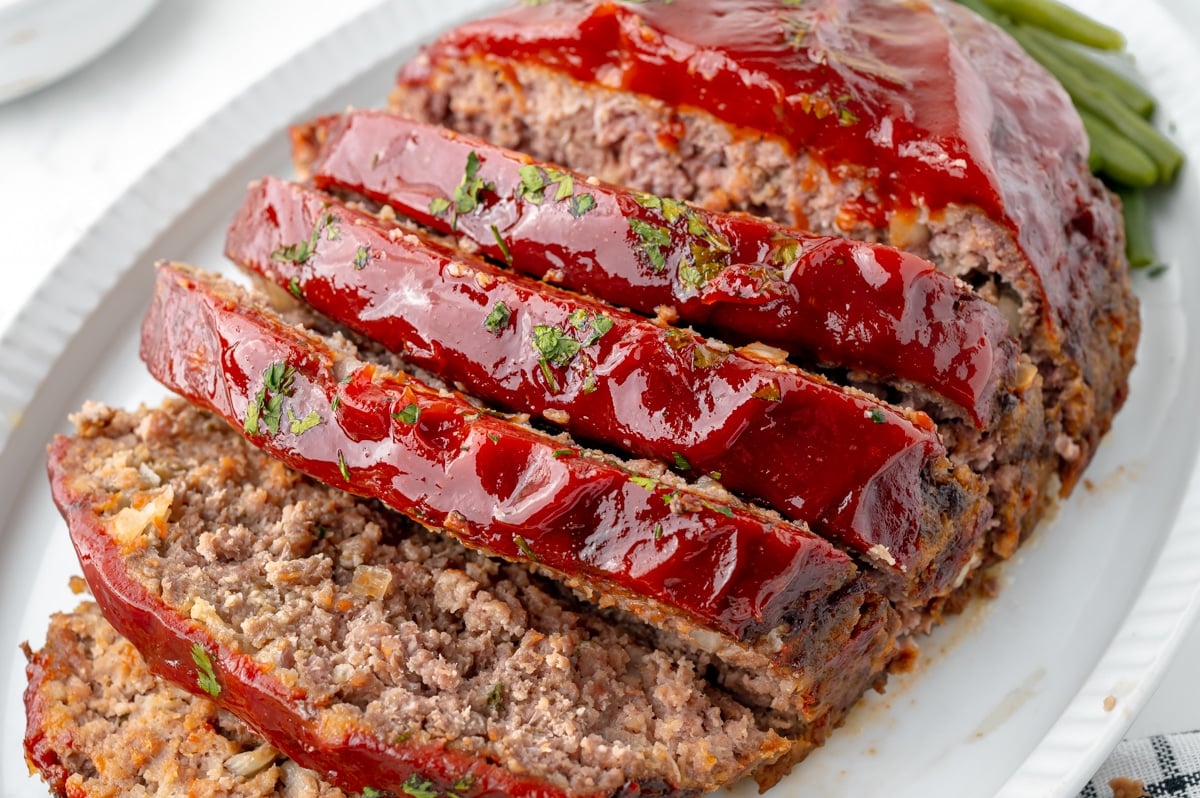 Common Questions About Slow Cooker Meatloaf
What keeps meatloaf moist?
Meatloaf is made moist first by using eggs and milk. However, the other wet ingredients are necessary to keep from winding up with a dry meatloaf.
What ingredient helps meatloaf from falling apart?
Meatloaf is able to retain its structure thanks to the inclusion of breadcrumbs.
Should meatloaf be covered when cooking?
While a traditional meatloaf cooked in the oven can be left uncovered, it's imperative that it remain covered for the slow cooker version. The lid on the slow cooker is what retains the heat so that the contents can cook properly.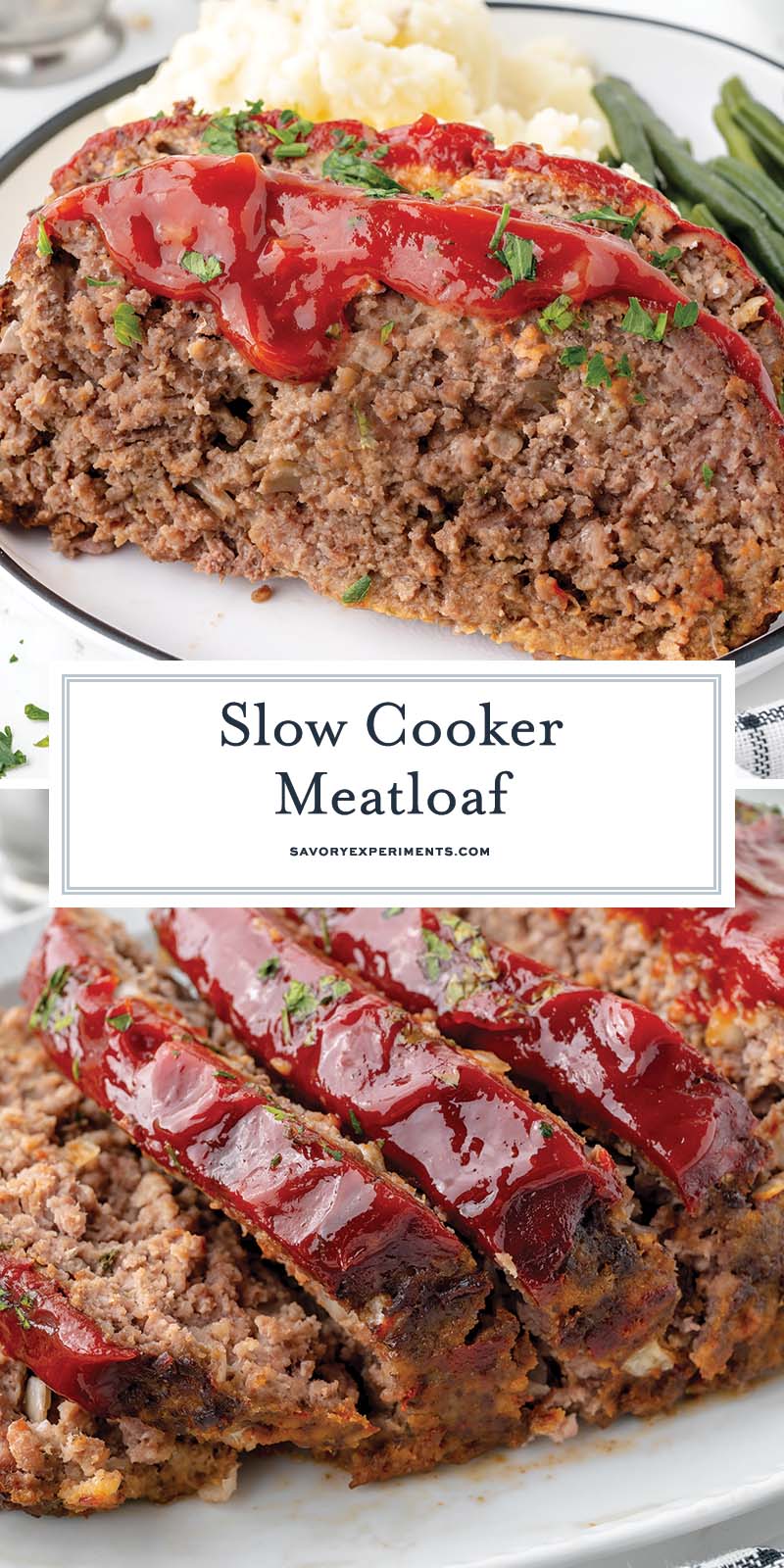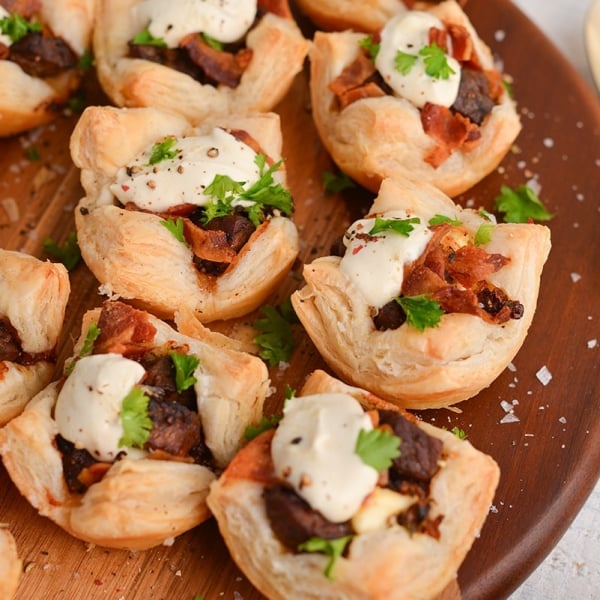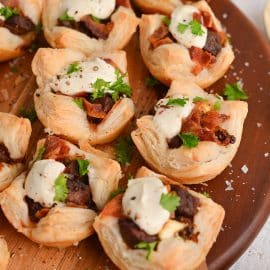 Mini Beef Wellington
Mini Beef Wellington is one of the best party appetizers out there! Mini pieces of beef tenderloin seasoned with mushrooms, thyme, Dijon and bacon, all tucked into puff pastry and topped with a creamy mustard sauce.
See The Recipe!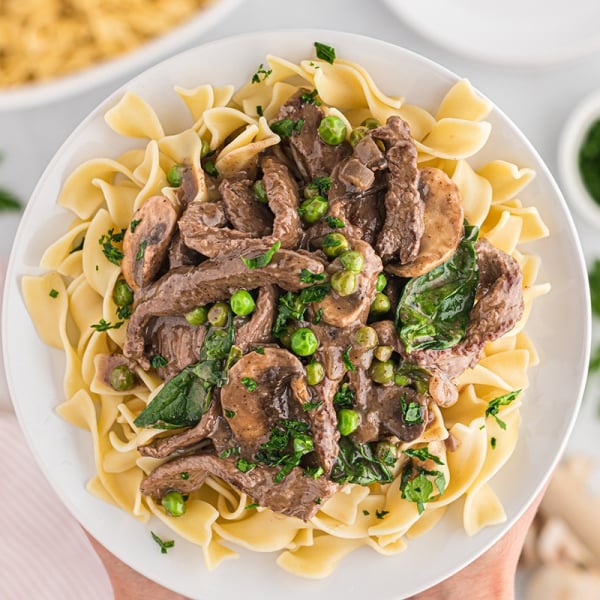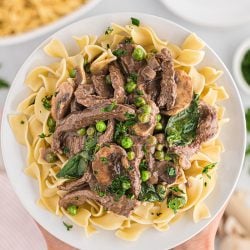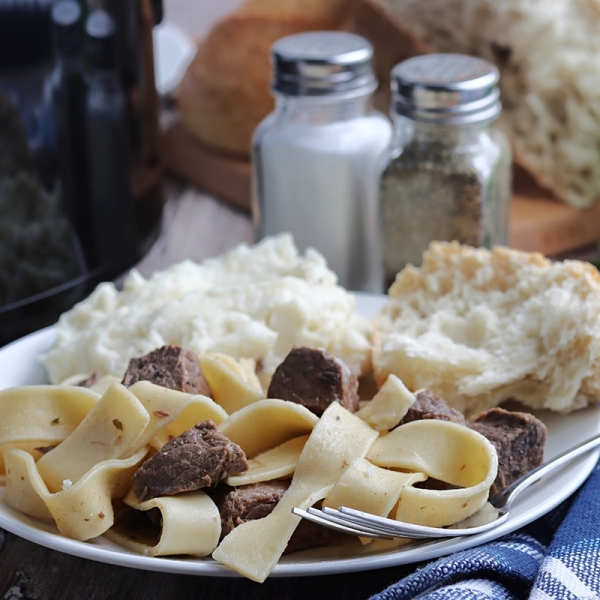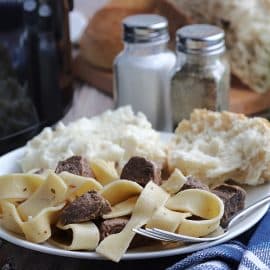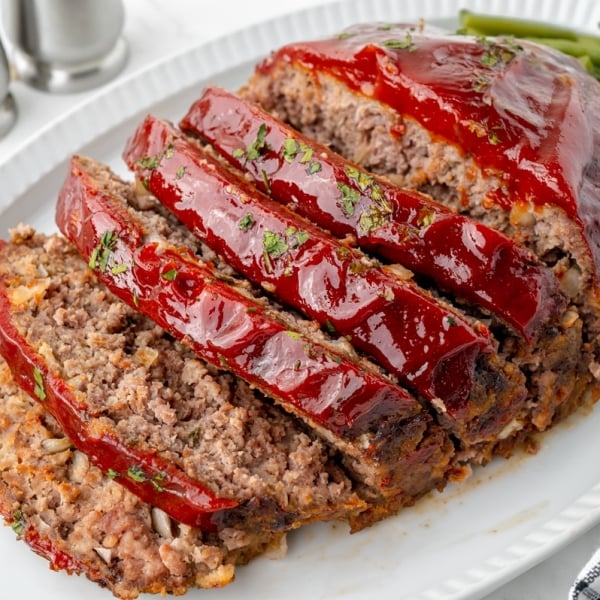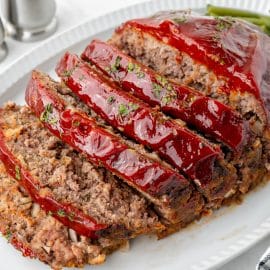 Crockpot Meatloaf Recipe
This delicious Slow Cooker Meatloaf is moist and tender with an irresistible sweet and tangy sauce — and it couldn't be easier to make!
Instructions
Using a long piece of aluminum foil, line the slow cooker pot. This should create a sling, with pieces hanging on either side so you can easily lift it out of the pot. Sometimes I use two layers to make it sturdier. Spray well with cooking spray. Set aside.

In a large mixing bowl, combine the milk, breadcrumbs, eggs, onion, garlic, Worcestershire sauce, seasoned salt and black pepper. Stir to make a paste.

Breaking into small pieces, add the ground meatloaf mix and toss to blend together. This is easiest using your hands. Do not overwork the mixture. Shape into a oval (like the shape of your slow cooker) and transfer to the slow cooker pot.

In a separate small mixing bowl, whisk together the glaze ingredients including ketchup, brown sugar, Dijon and balsamic vinegar. Spoon over the meatloaf.

Cover and cook on low for 6 hours.

Carefully remove the meatloaf using your sling. Remove and allow to rest for 10 minutes before slicing and serving.

If you've tried this recipe, come back and let us know how it was in the comments or star ratings.
Notes
*Optional- Preheat the oven broiler. Place on the middle rack under the broiler until the glaze starts to brown and bubble. This depends greatly on your oven and should take 2-3 minutes, so watch carefully!
Nutrition
Calories:
439
kcal
,
Carbohydrates:
29
g
,
Protein:
24
g
,
Fat:
25
g
,
Saturated Fat:
10
g
,
Polyunsaturated Fat:
1
g
,
Monounsaturated Fat:
11
g
,
Trans Fat:
1
g
,
Cholesterol:
124
mg
,
Sodium:
992
mg
,
Potassium:
545
mg
,
Fiber:
1
g
,
Sugar:
19
g
,
Vitamin A:
352
IU
,
Vitamin C:
3
mg
,
Calcium:
94
mg
,
Iron:
3
mg