When it comes to pie, there are many different varieties. My Mocha Cream Pie recipe is a hybrid so good that it is sure to be on heavy rotation in your house after you try it.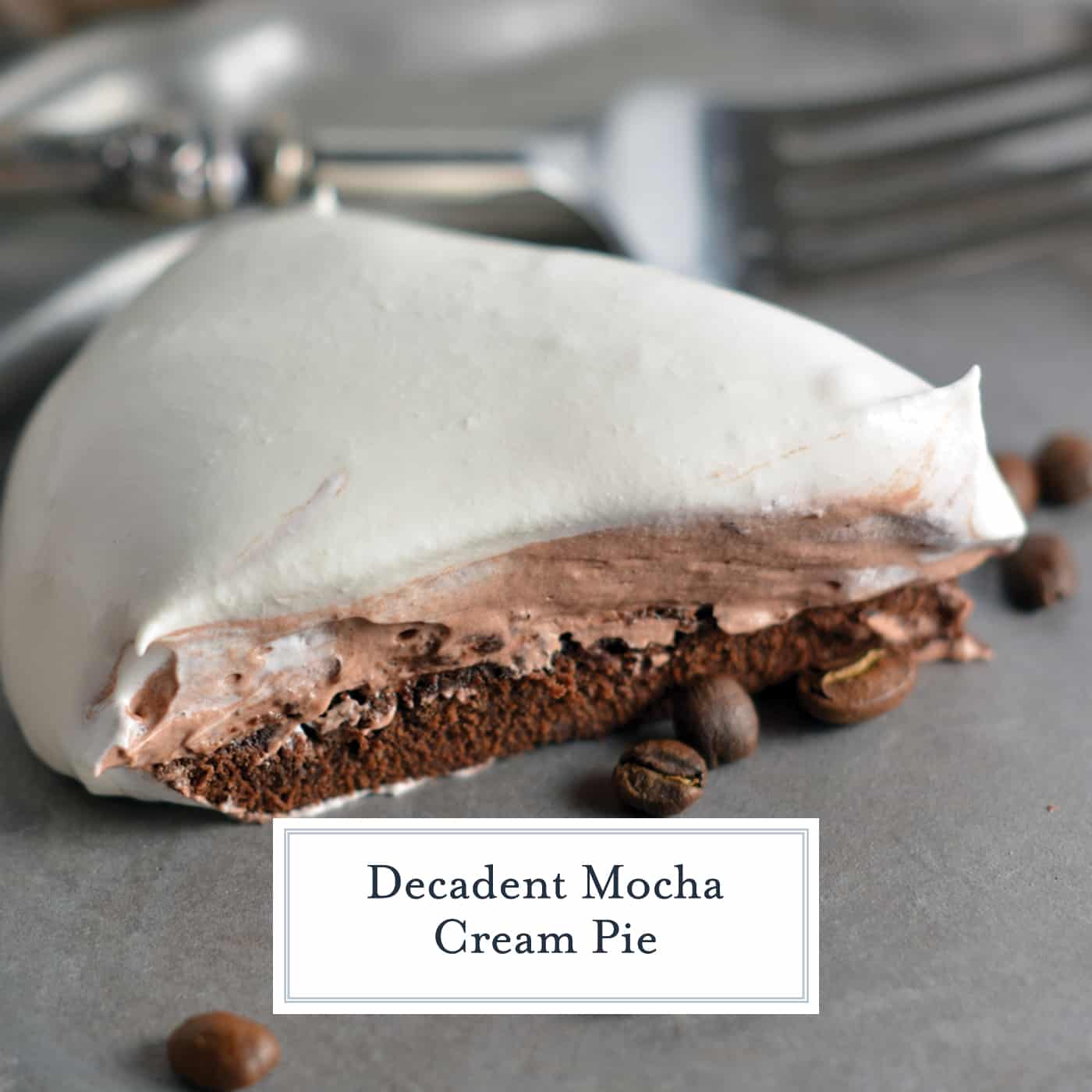 Mocha Cream Pie Mocha Cream Pie Recipe is three layers of delicious pie: brownie base, chocolate pudding, and whipped cream top all laced with coffee.
Mocha Cream Pie is a family favorite for Thanksgiving and Christmas. That's not to say it is a holiday pie, but at our house, we make it two times in two months and we like it that way.
Maybe its because those silky layers of chocolate and mocha are the perfect light dessert to be served with a cup of coffee or cocoa on a cold night.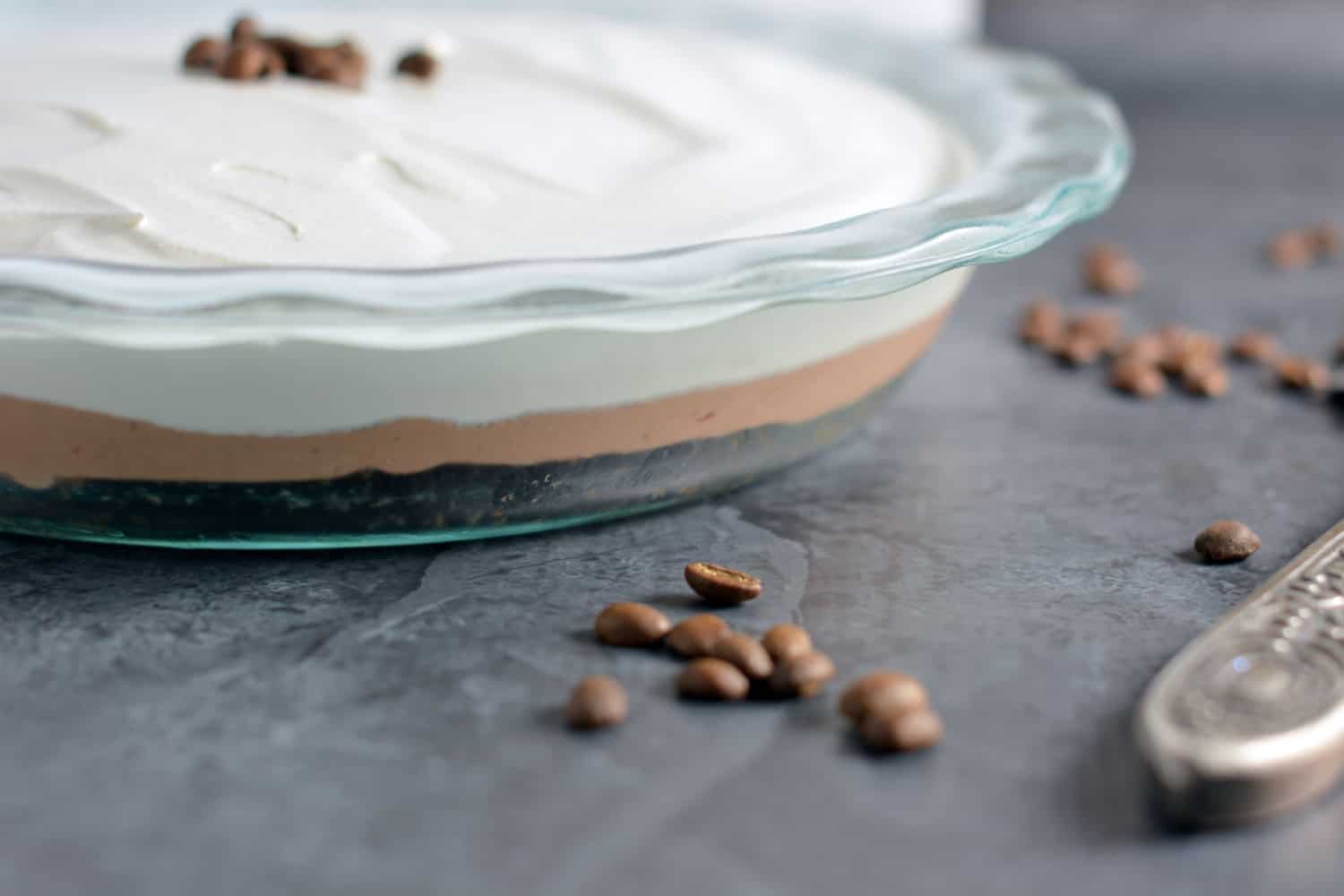 One might think since Mocha Cream Pie a cold pie that its place is during the summer months, but I am an equal opportunity pie eater. And this pie, well, it's perfect all year round.
Another perk of Mocha Cream Pie? Make it ahead of time and pop it in the fridge. No reheating, no timing things so it cools perfectly by the ned of the meal. Just slice and serve.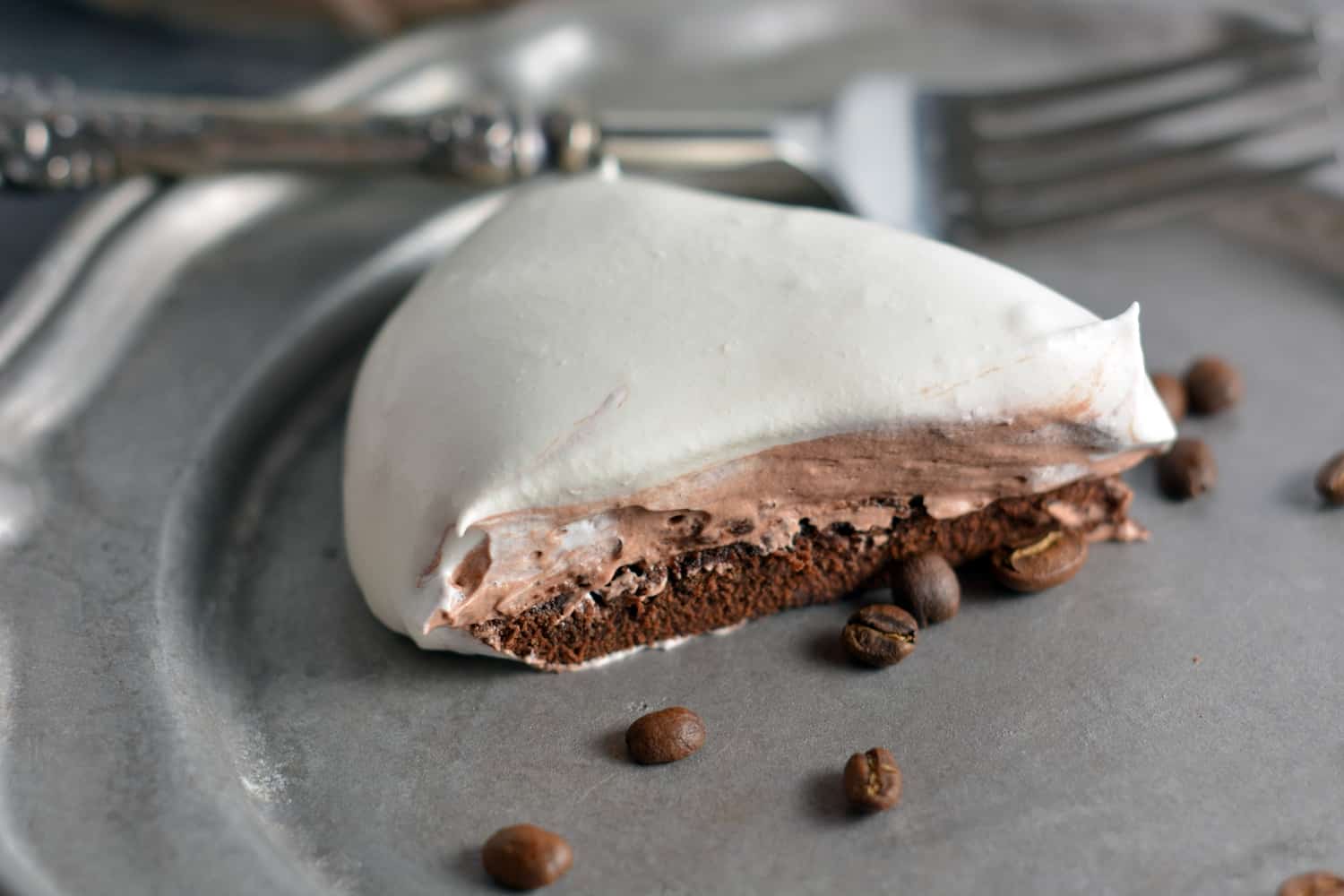 Start by baking a rich layer of brownie laced with coffee. Top it with rich chocolate pudding. And finally, seal in those two layers with a second coffee spiked layer of whipped cream.
Word to the wise: You can use fancy coffee here if you like, but almost any will do. If you really want to go wild try a flavored variety.
Vanilla, hazelnut, or caramel would work well!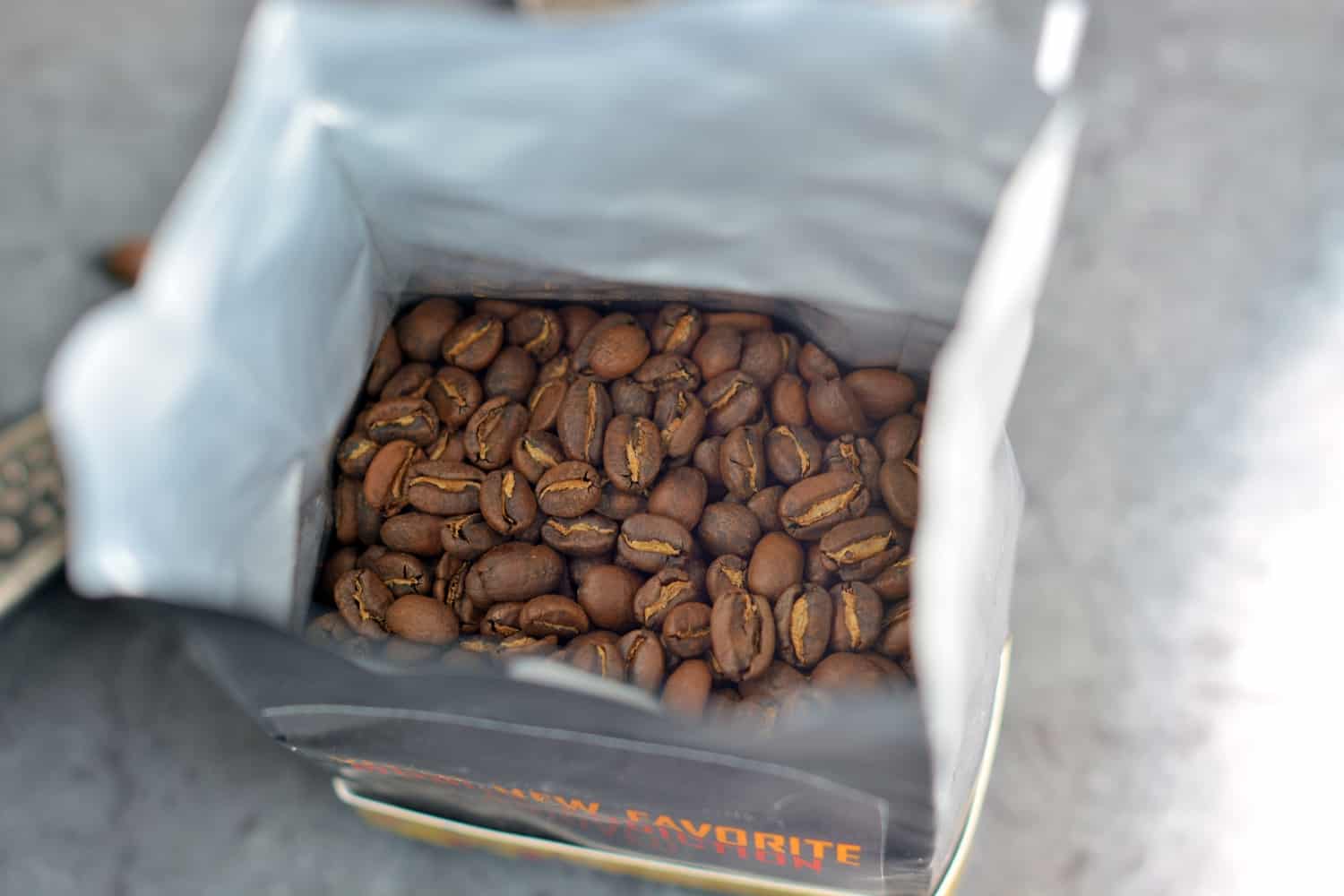 More delicious pie ideas:
Mixed Berry Pie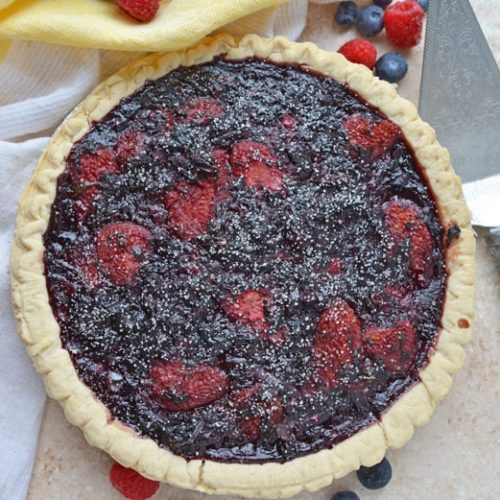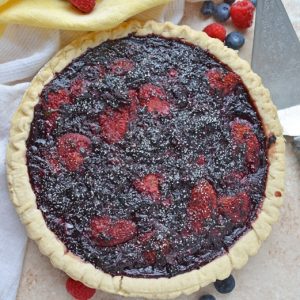 This Mixed Berry Pie is the best summer pie recipe! It uses frozen berries and a pre-made pie crust making it an easy pie recipe that tastes delicious.
Chocolate Lasagna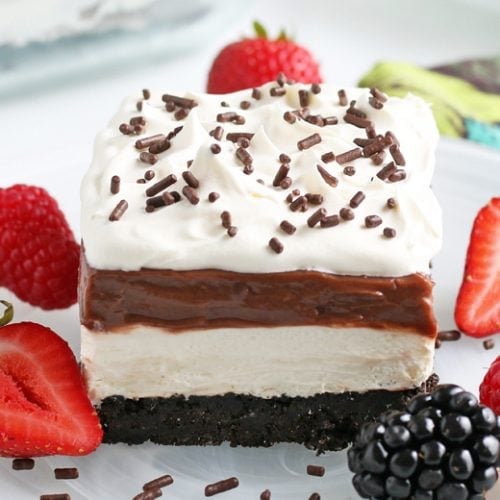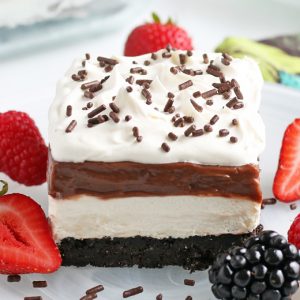 An EASY chocolate layered dessert that is also no bake and utterly decadent and delicious! It's the BEST!
Chocolate Chip Cookie Chess Pie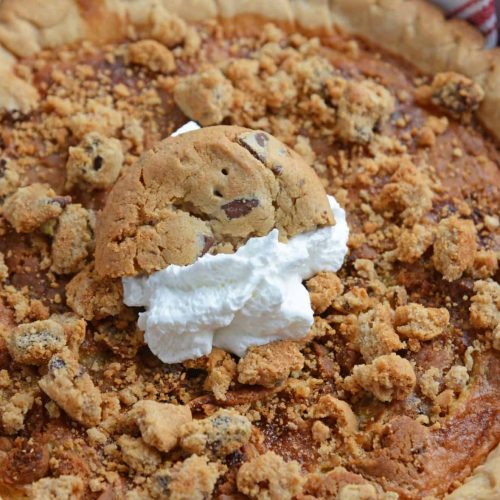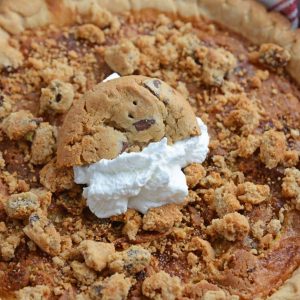 Chocolate Chip Cookie Chess Pie is a traditional southern chess pie stuffed with chewy chocolate chip cookies and served with a dollop of whipped cream.

---
---
Mocha Cream Pie
Mocha Cream Pie Recipe is three layers of delicious pie: brownie base, chocolate pudding, and whipped cream top all laced with coffee.
Instructions
Preheat oven to 325 degrees. Combine 1/3 cup cooled strong coffee, brownie mix, 1 teaspoon vanilla, and egg whites in a medium bowl until fully blended. Set aside remaining coffee.

Coat a 9-inch pie pan with cooking spray. Pour batter into pan. Bake for 20-22 minutes or until it gently springs back when touched in the center. Set aside and allow to cool.

When brownie base is cool, combine 2 tablespoons coffee, milk and remaining 1 teaspoon vanilla in a bowl, whisk lightly and then add pudding mix. Whisk until mixture thickens. Using a spatula, fold in 2 cups whipped cream until fully blended. Spread over brownie base.

In a clean bowl, whisk together remaining 2 cups whipped cream with and 2 tablespoons cooled coffee. Spread over chocolate pudding mixture for the final layer.

If you've tried this recipe, come back and let us know how it was!
Notes
If brownie mix is clumped, sift before adding.
Nutrition
Calories:
474
kcal
|
Carbohydrates:
78
g
|
Protein:
5
g
|
Fat:
15
g
|
Saturated Fat:
5
g
|
Cholesterol:
16
mg
|
Sodium:
396
mg
|
Potassium:
82
mg
|
Sugar:
50
g
|
Vitamin A:
160
IU
|
Calcium:
39
mg
|
Iron:
2.5
mg