Once autumn is in full swing, with falling leaves and chilly evenings, I am all about all things pumpkin from the lattes to the pies and anything in between. When I discovered this pumpkin slab pie — a way easier version than the traditional pie — I had to make one.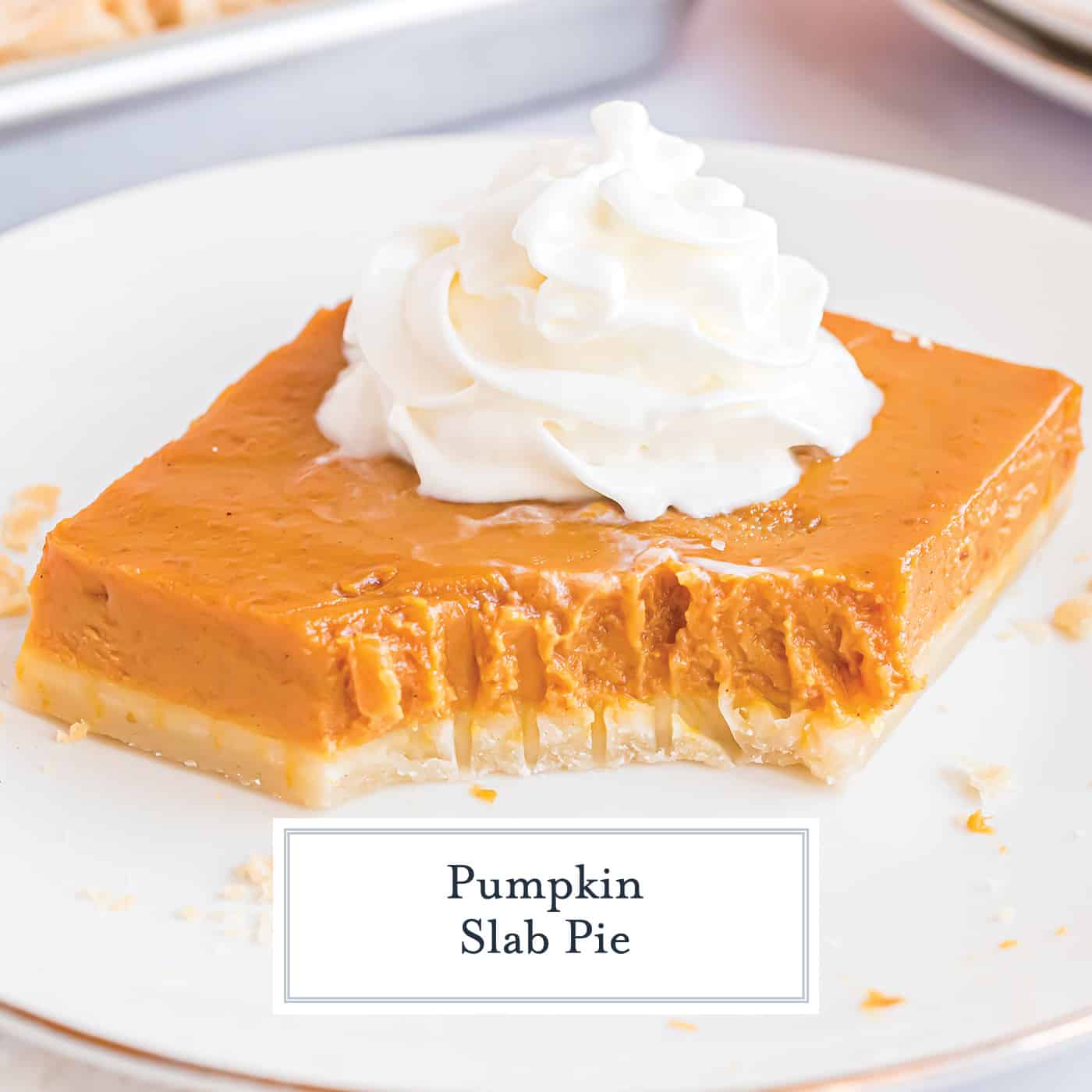 Sure, pumpkin pie is usually reserved as a treat for after Thanksgiving dinner, but this recipe is so easy you can make it any time. The only difference, really, is that it's rectangular and much larger than a typical pie — but who doesn't want more pie, right?
A big time saver is using refrigerated pie crusts, though you can certainly make your own crust if you choose. It's also helpful that there are only 3 other ingredients that are easy to find at the store.
If you're looking for a great way to easily get a dessert on the table (or to take to a party), try this pumpkin slab pie recipe and prepare for all of the compliments you're about to get!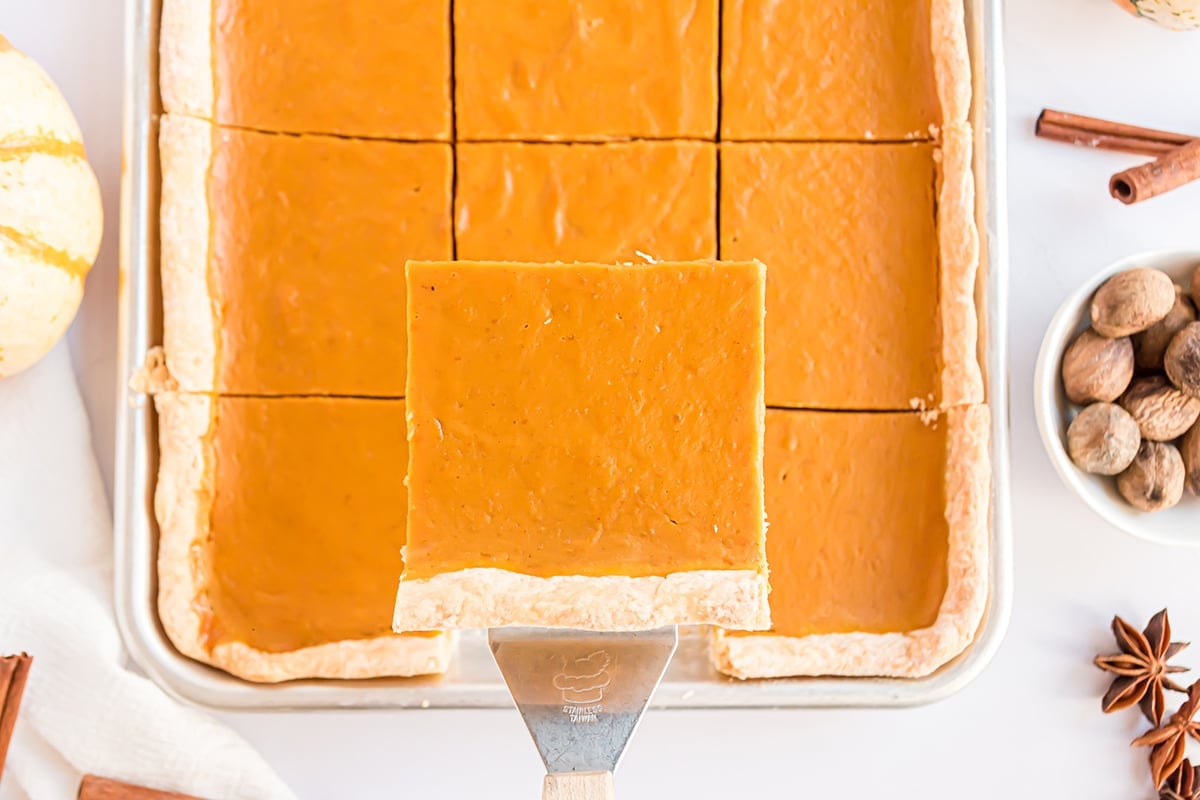 Why You'll Love Pumpkin Slab Pie
If you typically enjoy a traditional pumpkin pie then this recipe is for you! It has all of the same flavors but takes so much less time to make.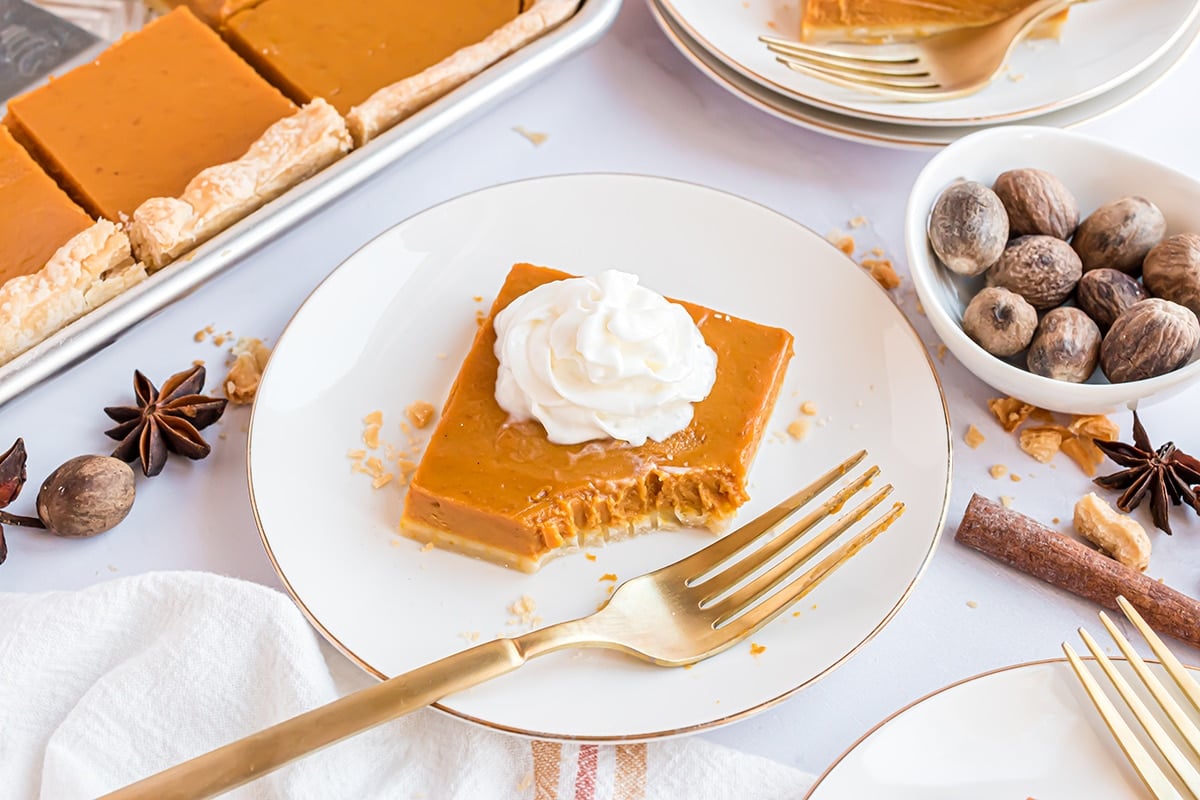 Ingredients
With only four simple ingredients this recipe is so easy to make.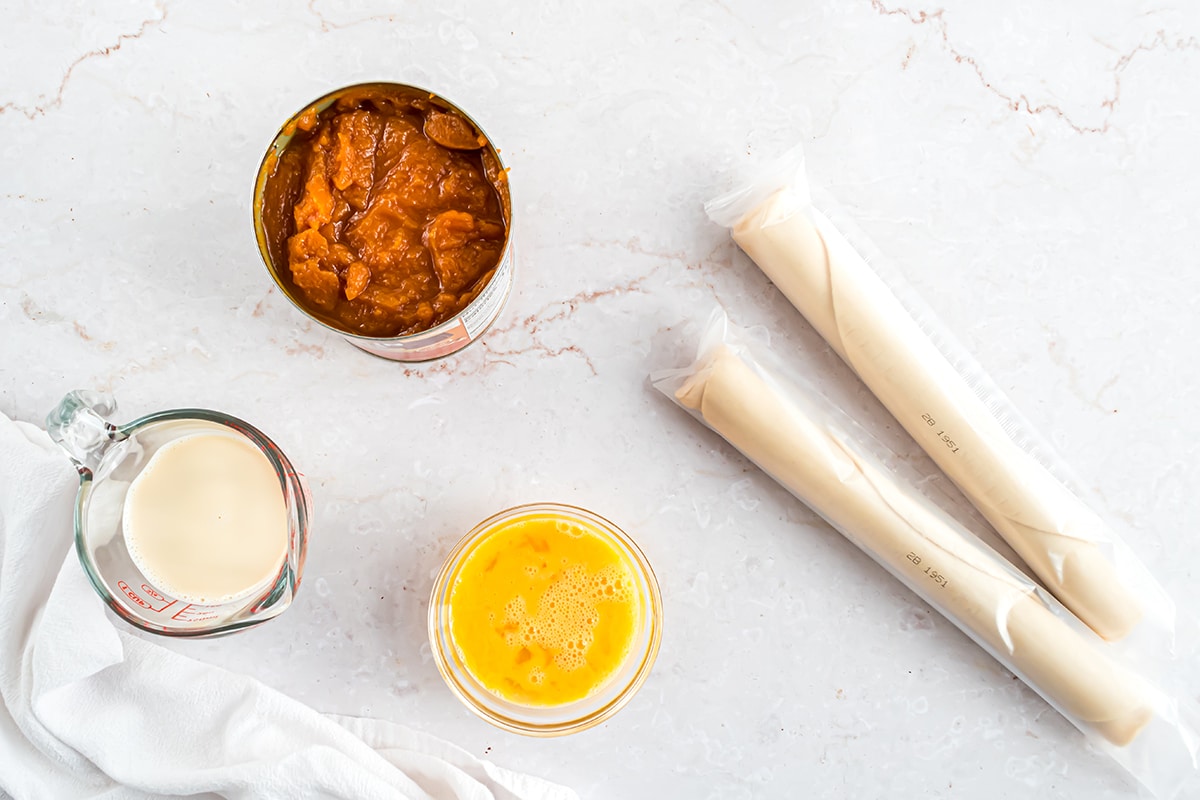 How To Make Pumpkin Slab Pie
The hands-on prep time for this is minimal so make sure you pre-heat your oven as soon as you start. And don't forget to take those pie crusts out of the refrigerator to come to room temperature ahead of time.
Spread a light dusting of flour on your work surface (ideally a cutting board or the counter).
Stack the unwrapped pie crusts on top of each other on the floured surface.
Using a rolling pin, roll the dough out into a large rectangle.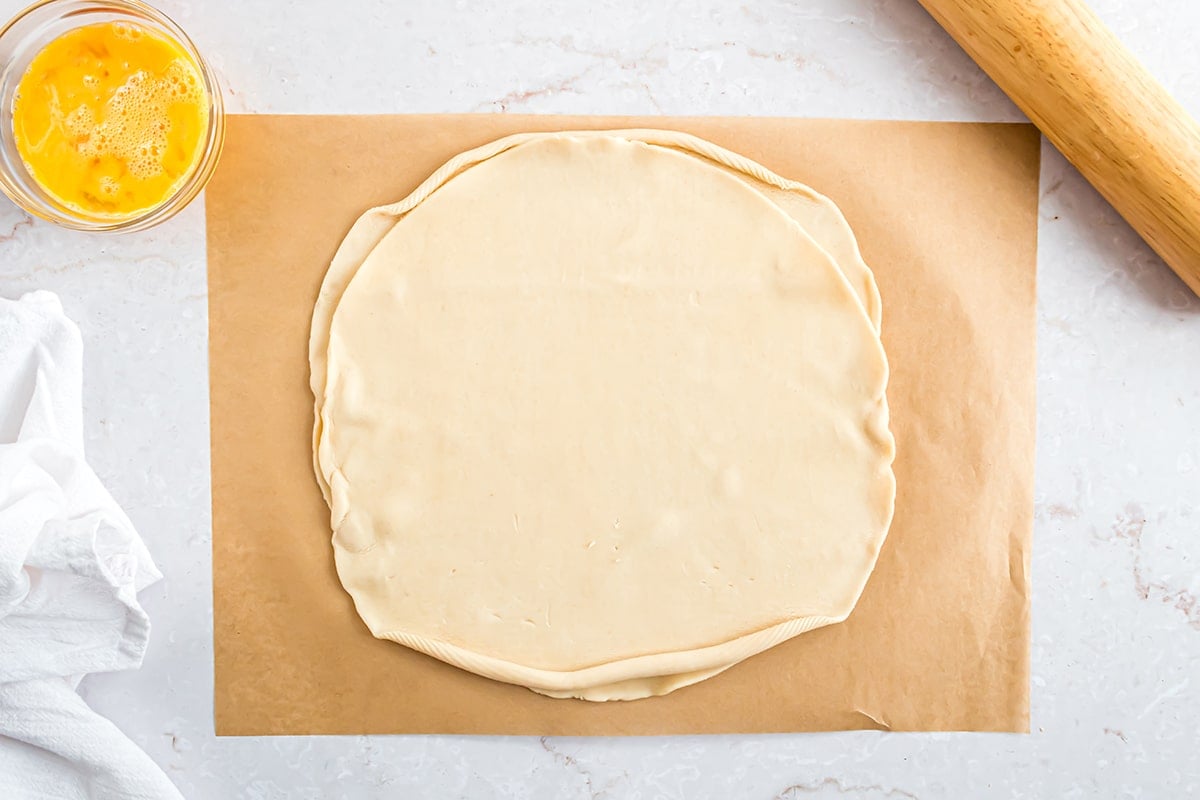 Place pie dough in a quarter sheet pan, large-sized rimmed baking sheet, or jelly roll pan prepared with cooking spray or parchment paper. Ensure that the dough is firmly pressed into the corners of the pan.
Gently roll dough edges toward the center of the dough so that all edges are even.
While the dough chills in the refrigerator, prepare the filling.
Pour the filling ingredients (pumpkin pie filling, eggs, and evaporated milk) into a large bowl.
Using a large wooden spoon, mix the 3 ingredients until they are completely combined.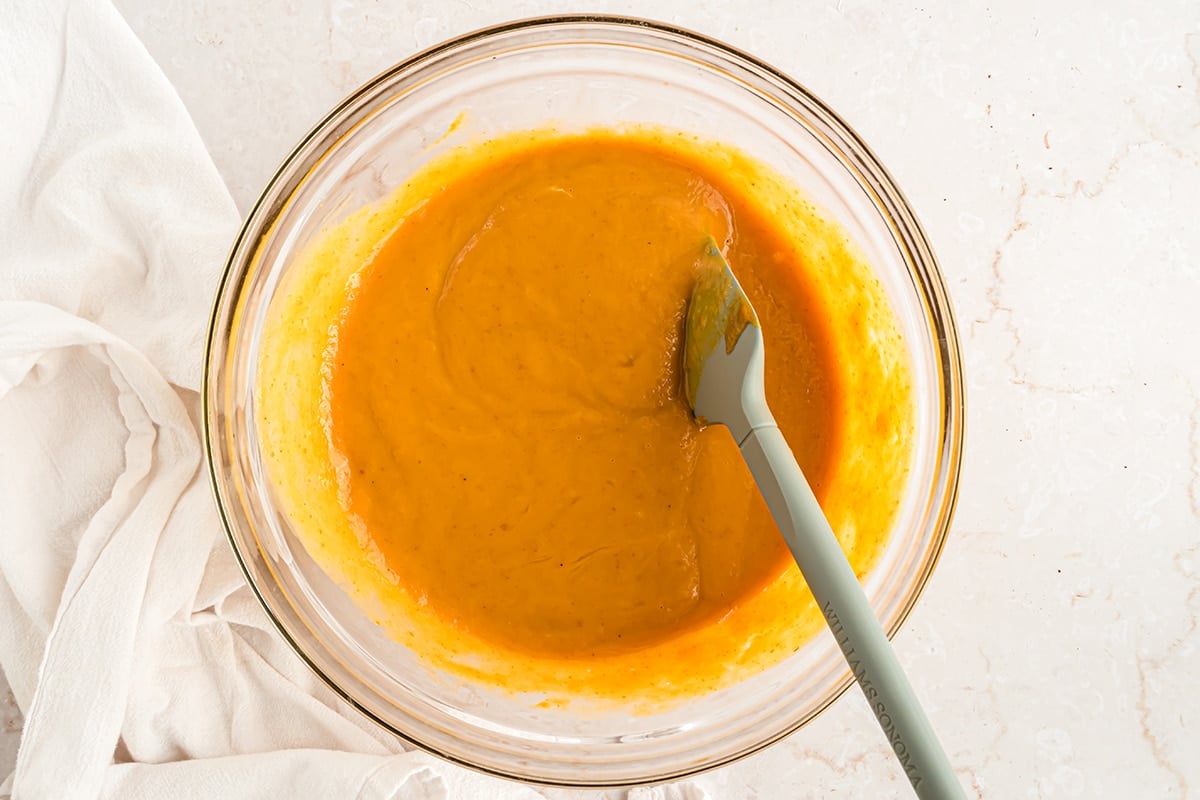 When the crust has chilled, pour the pumpkin mixture into the crust, being sure to evenly spread the mixture.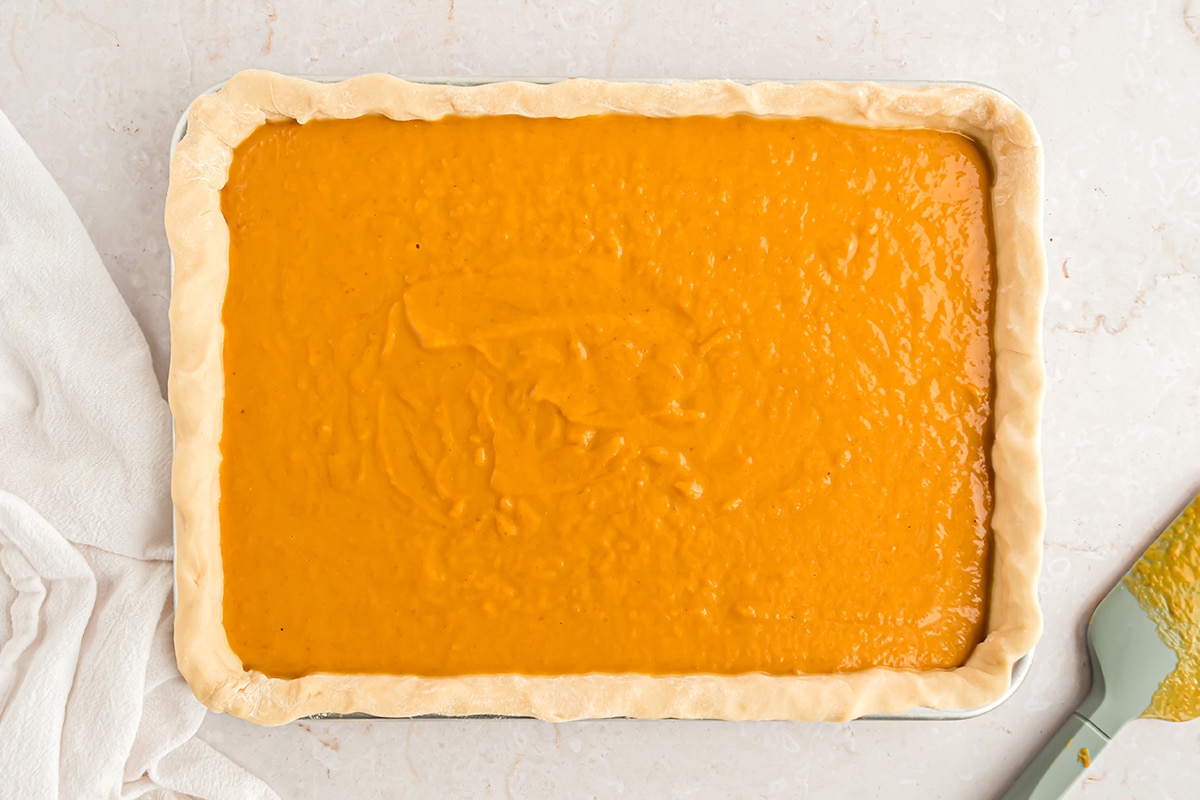 Place the pan on the middle oven rack and bake until the crust is golden brown. The pumpkin filling should be slightly jiggly toward the center.
Turn off the heat but leave the pie in the oven briefly. Leave the oven door slightly ajar.
Once the pie is ready to be removed, place the pan on a wire rack to allow it to come to room temperature.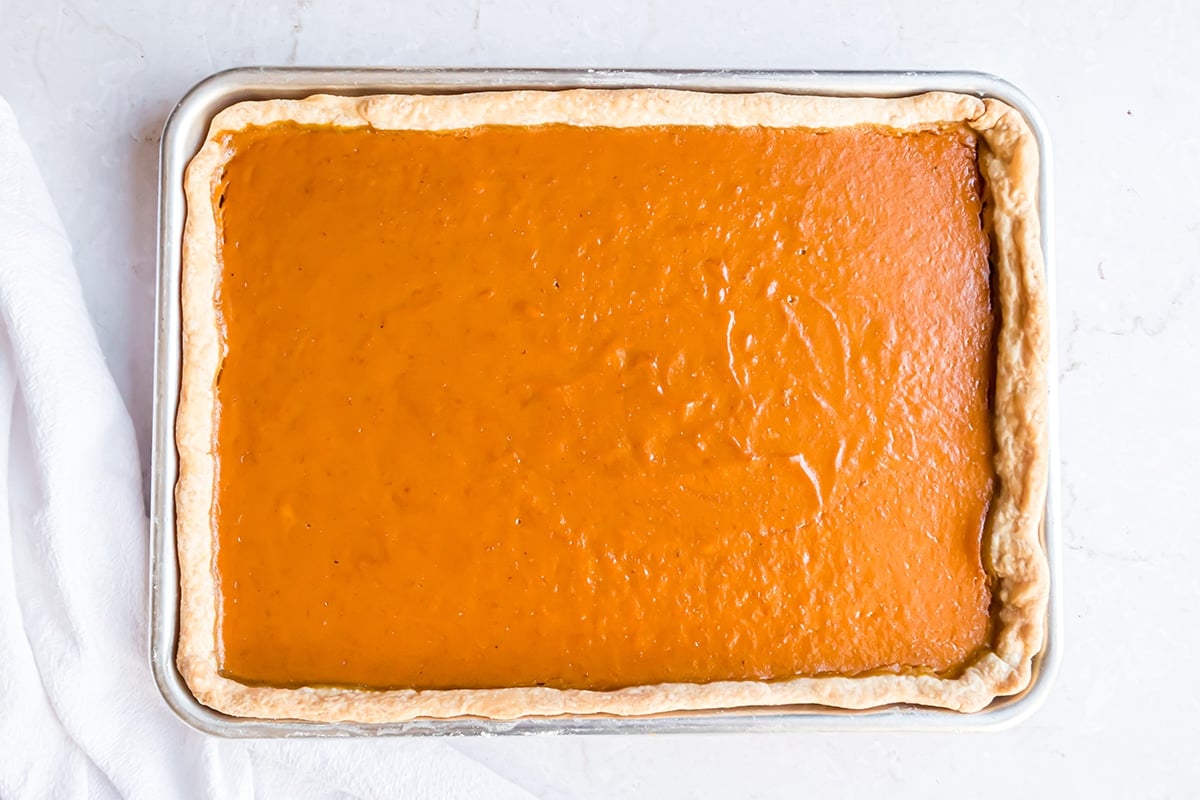 Variations and Add-ins
While one of the great things about this recipe is how few ingredients there are, there are tons of ways to fancy it up.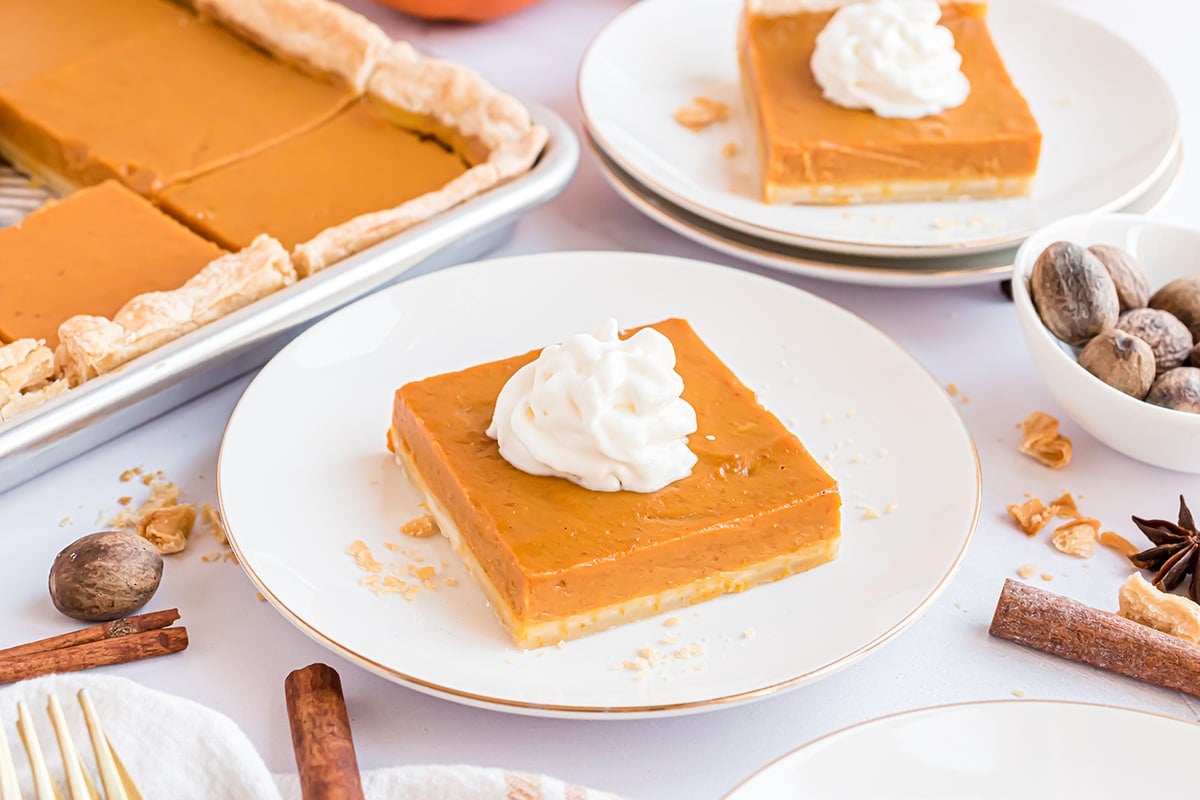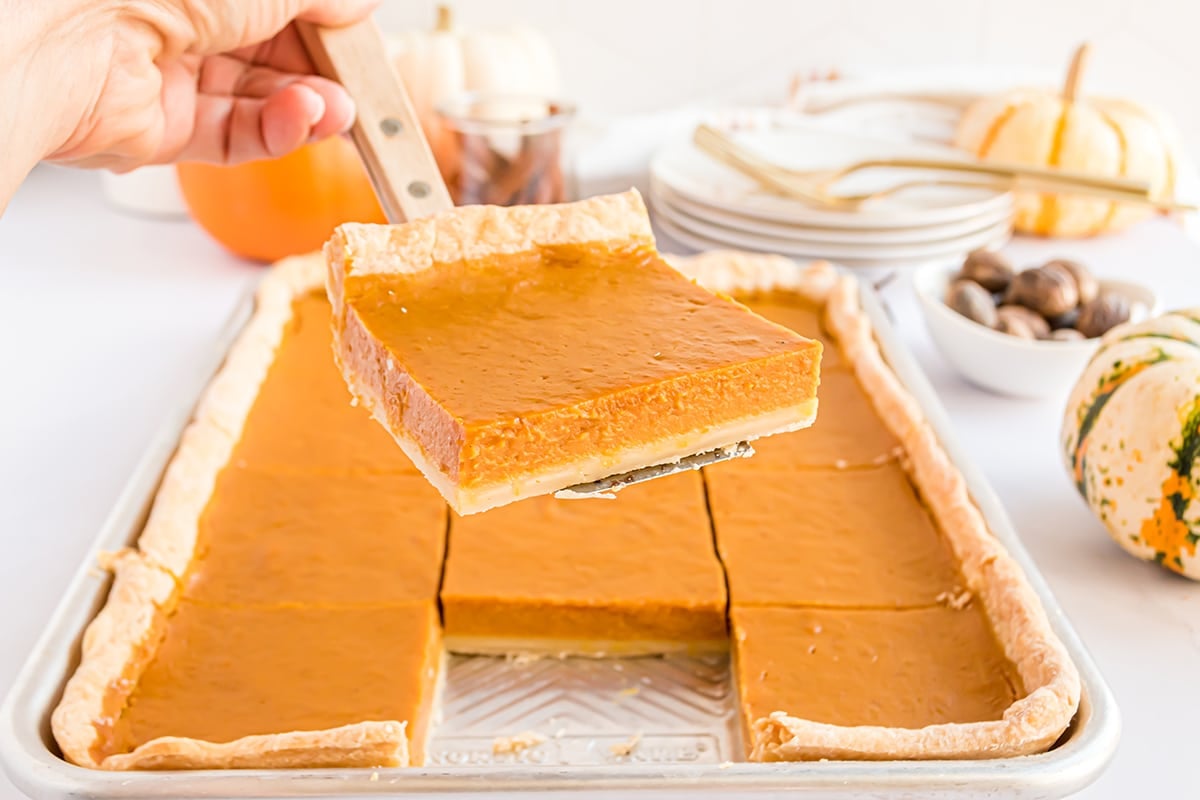 Storage
This slab pie is enough to feed a crowd so you may have some leftovers. You can refrigerate or freeze them.
Make-Ahead: You can make the filling up to 24 hours in advance — just keep it in the refrigerator. Wait until you're ready to bake to fill the crust, though, to avoid the bottom of the crust becoming soggy.
Refrigerator: Seal pie slices in an airtight container or cover the pie with plastic wrap. Keep it in the fridge for up to 5 days.
Freezer: Place pie slices in ziploc bags or other freezer-safe containers. Freeze for up to 3 months.
If you've tried this recipe, please come back and let us know how it was in the comments or star ratings.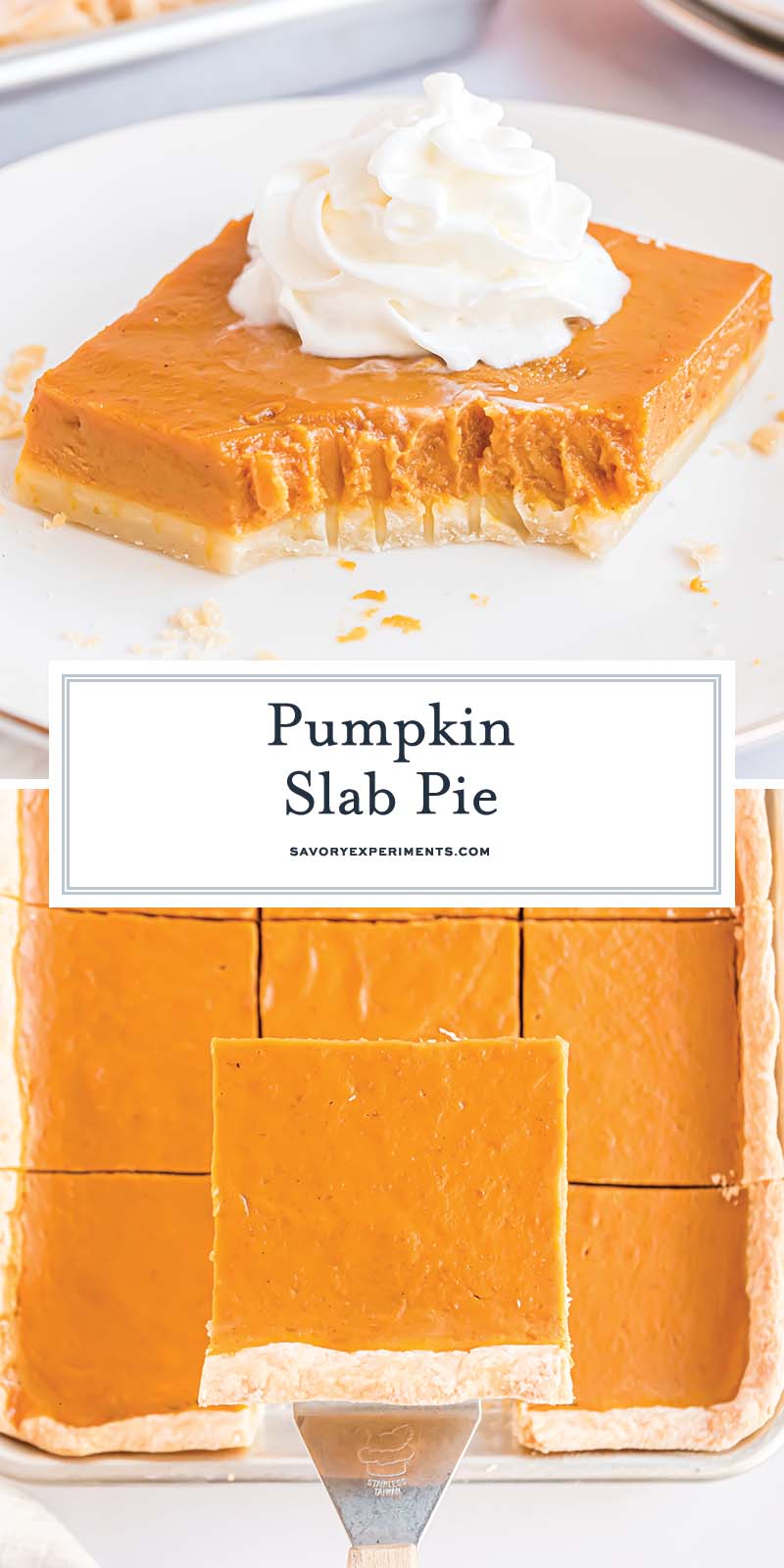 More Holiday Desserts