If you have an Oreo fan in your life, I have a delicious treat for you! From no bake treats to chewy cookies, these easy Oreo Dessert Recipes are sure to please!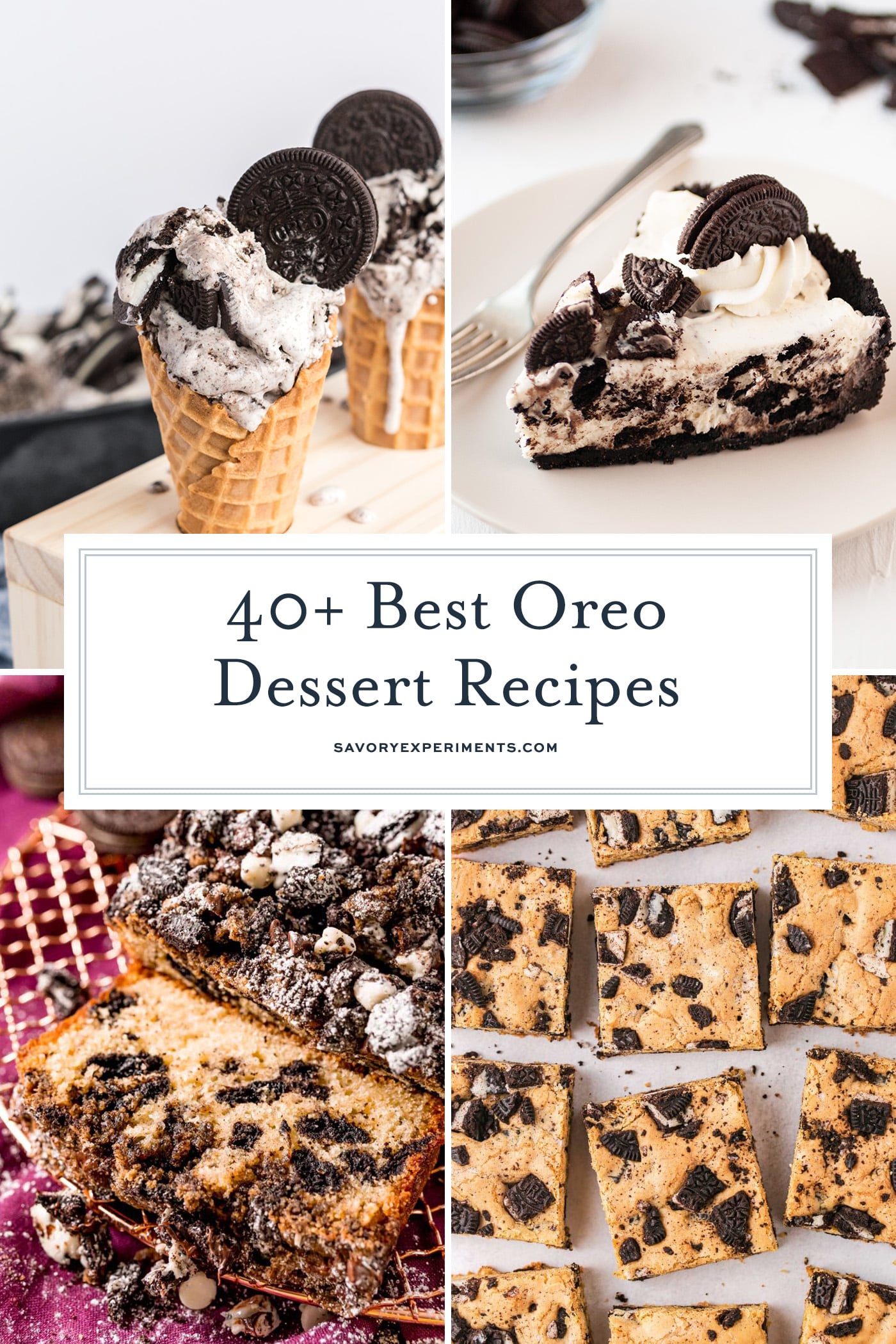 It seems every time I turn around, there are new flavors of Oreos. Chocolate Oreos are, of course, the most recognizable to most; chocolate cookies sandwiching a white creamy filling.
Whether it's a creamy cheesecake with an Oreo crust, an Oreo pudding dessert in individual cups with gummy worms, or even an Oreo ice cream cake, any heavenly Oreo dessert is a winner in my book.
While every recipe has it's own list of ingredients needed, here are a few ingredients that are good to have on hand when making your favorite Oreo dessert recipes:
Cool Whip
Vanilla extract
Regular Oreos
Instant pudding mix
Chocolate chip cookies
There are also some kitchen tools that might be helpful to have on hand to make your favorite desserts. Here is a list to help get you started:
Food processor
Large bowl
Electric mixer
Ice cream machine
Most of these delicious oreo dessert recipes can be stored in an airtight container or wrapped tightly with plastic wrap. You will have to check each recipe for whether they can be stored at room temperature or in the refrigerator.
So the next time you're looking for a sweet treat to share for a special occasion, or the perfect dessert for those hot days, these easy recipes are sure to be the crowd pleaser you're looking for.