This post originally appeared on Real Housemoms, where I am a contributor.
Pigs in a blanket are a classic appetizer. Who knows when they made their first appearance, but for some reason I associate them with the 1950's when anything bite-sized or toothpick friendly was deemed a sophsiticated and high fashion appetizer.
Mini hot dogs wrapped in buttery croissant dough and stuffed with cheese The perfect party appetizer!
These simple mini pigs in a blanket appetizer have standed the test of time, but needed a little pick-me-up, so I added cheese! Because cheese makes everything better, wouldn't you agree?
The lovely thing about Cheesy Pigs in a Blanket is that you can pick whatever type of cheese you want! The possibility are literally endless.
PRO TIP: Use freshly grated cheese instead of bagged shredded cheese. While it has its place, it doesn't melt as well because it is tossed in a cornstarch or potato starch mixture to prevent clumping. This can inhibit the melty factor.
Sharp cheddar makes for a classic cheesedog flavor, while a pepper jack makes this butter treat into a Mexican inspired dish. Swiss, Havarti, monterey jack, mozzarella, you be the judge! You can even make a variety.
Preparation is simple. You use a triangle shaped piece of crescent dough, wrapping each mini dog from the long side up to the point side.
Brush with an egg wash and sesame seeds and then bake on baking sheets with parchment until golden brown.
One thing I do warn against, because I've made this mistake, is using a low quality crescent dough. I bought the cheap stuff and the amounts of vegetable oil in them didn't react well with the cheese, making them look lumpy and ugly.
You know what they say about lipstick on a pig…
Spring for the extra buck and get the good stuff. Also, place on the baking sheet seam side down for a clean and polished look.
Adding a simple egg wash makes them shiny and pretty, while also allowing sesame seeds to easily adhere. You can also add my Everything Bagel Seasoning or simply poppy seeds, Kosher salt or celery seeds.
Dipping sauces for your Cheesy Pigs in a Blanket are a matter of preference. I usually set mine out with ketchup and homemade creamy honey mustard, but you can also use a BBQ sauce or Creamy Italian Dressing.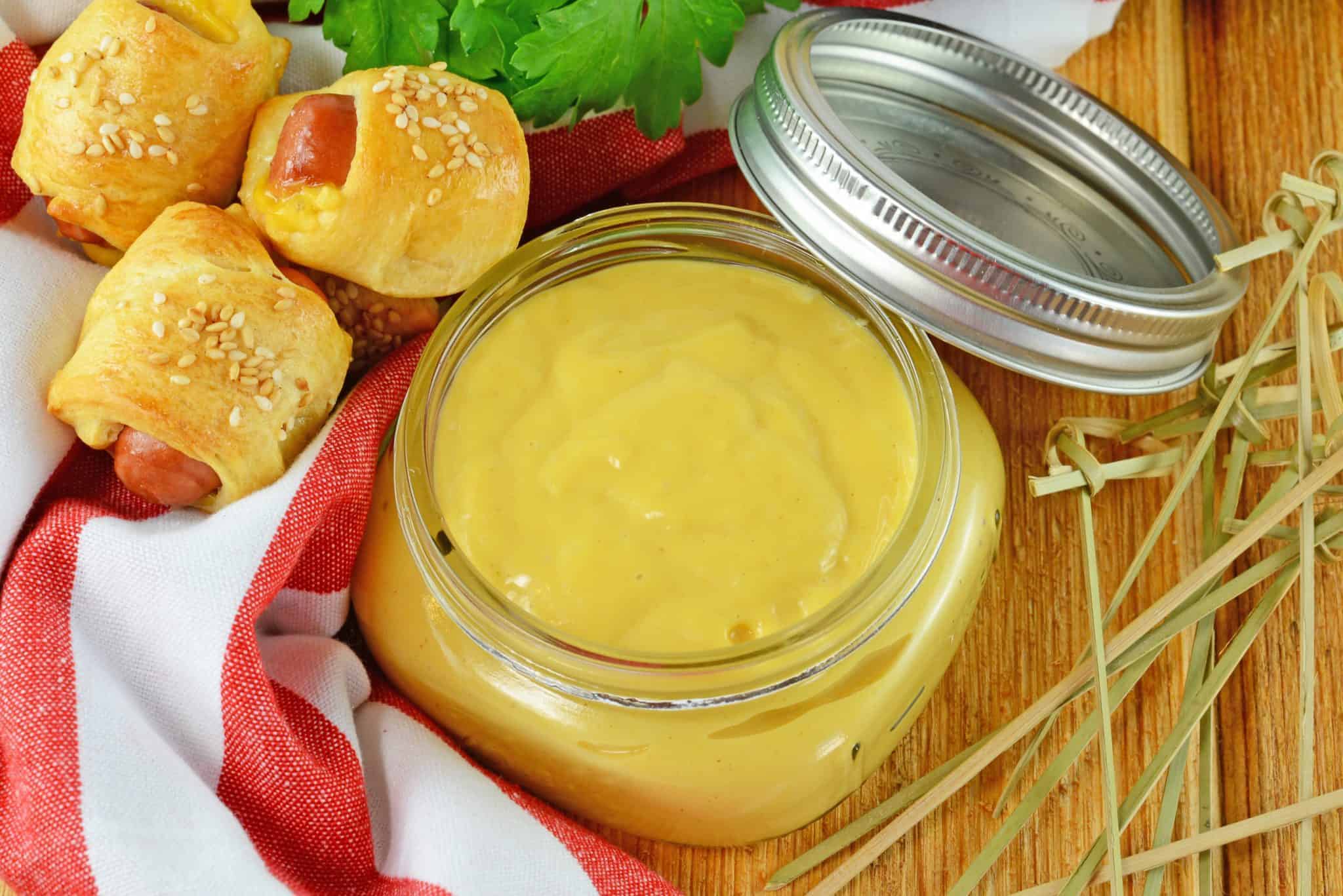 Jalapeño-Pineapple Salsa on Mini Hot Dogs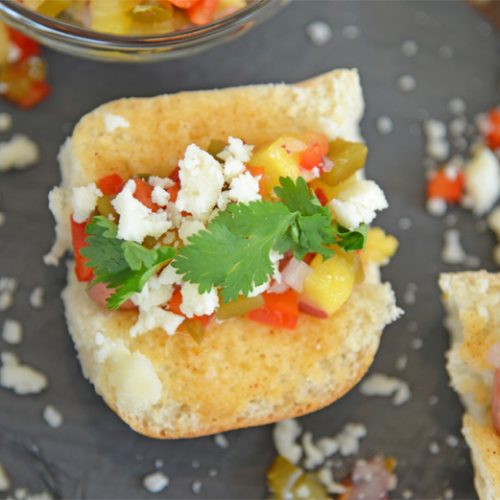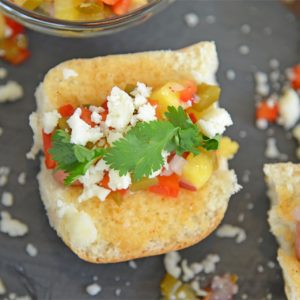 Jalapeño-Pineapple Salsa on Mini Hot Dogs is an easy and creative way to elevate your tailgating spread! Lush, sweet pineapple paired with spicy jalapenos and diced green chiles.
Easy BBQ Pulled Pork Sandwich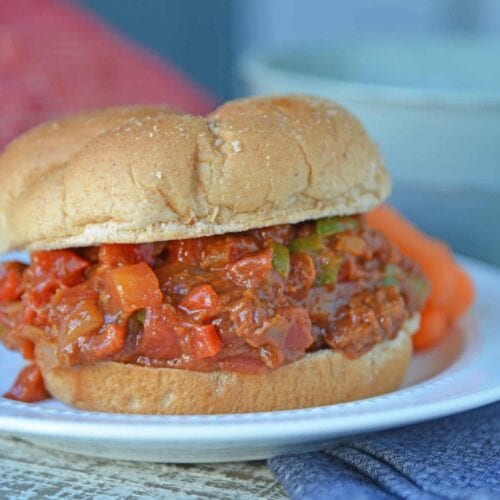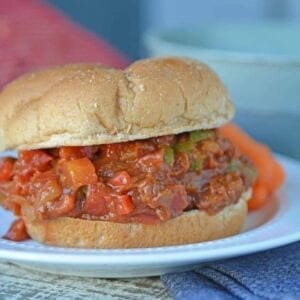 This semi-homemade Pulled Pork Sandwich is a quick and easy kid friendly option! It's an easy pulled pork recipe that will be ready in just 15 minutes!
Tools for making Cheesy Pigs in a Blanket:
Rimmed Baking Sheet– another kitchen staple! You'll use this for prep work, roasting and much more. I have 7 at my house.
Cheese Grater– freshly grated cheese is better!
Questions you might have about how to make pigs in a blanket:
Why are they called pigs in a blanket? Simply put, the cocktail weiners are pork and pork comes from a pig. The crescent dough is the blanket.
Can you make pigs in a blanket with whole hot dogs? Sure! Just use a large piece of crescent dough. You'll need to double or even triple the amount of crescent dough you need.
Can pigs in a blanket be served cold? You could eat them cold, but I don't think they are nearly as delicious. They do need to be cooked. Eating raw crescent dough is not safe.
Can pigs in a blanket be made ahead of time? Yes! You can prepare them up to two points. The first is to wrap the cocktail weiners in crescent dough and then cover and refrigerate until ready to bake. Just use the egg wash, bake and serve.
The second way would be to go ahead and cook them fully and just lightly reheat them in aluminum foil when ready to serve.
Can you make pigs in a blanket with biscuits? You can! I would suggest cutting the biscuit in half lengthwise and then flattening it even further with your palm. Cook them the same from there!
Can you freeze pigs in a blanket? You can freeze cooked pigs in a blanket. Most crescent dough recommends to not be frozen raw. You can freeze cooked pigs in a blanket in an airtight container for 3-4 months. Reheat at 350 degrees for 10-12 minutes or until hot.
Can I make pigs in a blanket with bacon? Yes! I'm glad you asked. Crumble up some bacon and wrap it on it there!
Pigs in a Blanket are great, but what if you made them into CHEESY pigs in a blanket? Serve with homemade creamy honey mustard sauce!
CONNECT WITH SAVORY EXPERIMENTS!

Be sure to follow me on social media, so you never miss a post!

Facebook | Twitter | Youtube
Pinterest | Instagram
Get our FREE 8 Day E-Course on How to Be a Better Home Cook. Sign up HERE!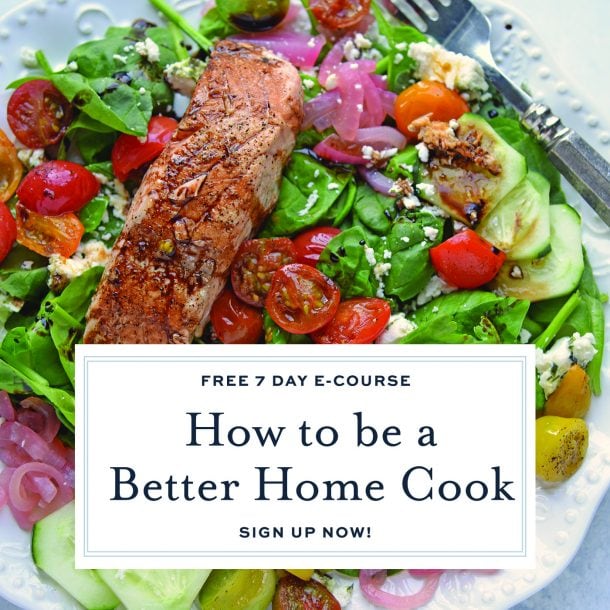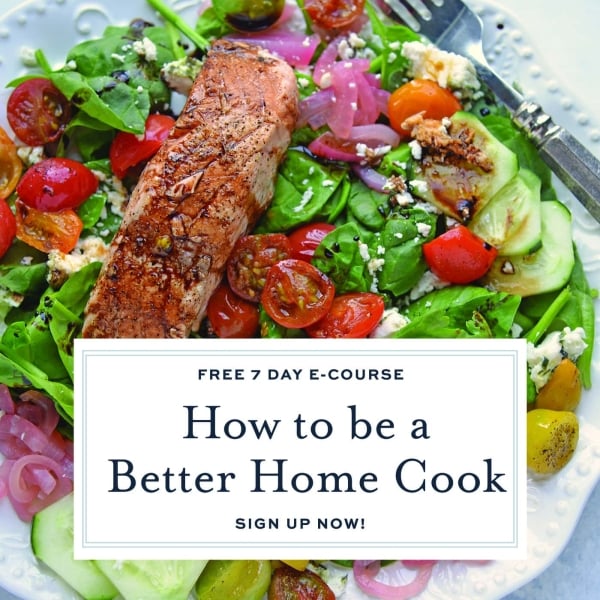 Cheesy Pigs in a Blanket
Pigs in a Blanket are great, but what if you made them into CHEESY pigs in a blanket? Serve with homemade creamy honey mustard sauce!
Ingredients
Pigs in a Blanket:
1

can

refrigerated crescent roll dough

20

cocktail wieners

1/4

cup

cheese

, shredded
Instructions
Preheat oven to 350 degrees. Lightly coat a baking sheet with cooking spray or line it with parchment paper.

Unroll refrigerated crescent dough, breaking into 4 square sections. Pinch together perforated sections and cut into 5 1-inch strips.

Place a pinch of shredded cheese on the edge of each strip, topping with a cocktail wiener and then rolling all the way up. Place on the cooking sheet seam side down.

Repeat with remaining crescent dough and cocktail weiners.

If desired, whisk together egg and cream. Lightly baste the top of each cheesy pig in a blanket and then sprinkle with sesame seeds.

Bake for 13-15 minutes or until the tops are browned. Serve with honey mustard, BBQ or ketchup sauce.

If you've tried this recipe, come back and let us know how it was!
Nutrition
Calories:
73
kcal
|
Carbohydrates:
4
g
|
Protein:
3
g
|
Fat:
4
g
|
Saturated Fat:
1
g
|
Cholesterol:
20
mg
|
Sodium:
173
mg
|
Potassium:
39
mg
|
Vitamin A:
35
IU
|
Vitamin C:
0.1
mg
|
Calcium:
26
mg
|
Iron:
1.2
mg