Perfectly cooked meat can be a work of art, but don't let it intimidate you! This complete Meat Temperature Cooking Guide will teach you the best methods and temperatures for everything from chicken to salmon!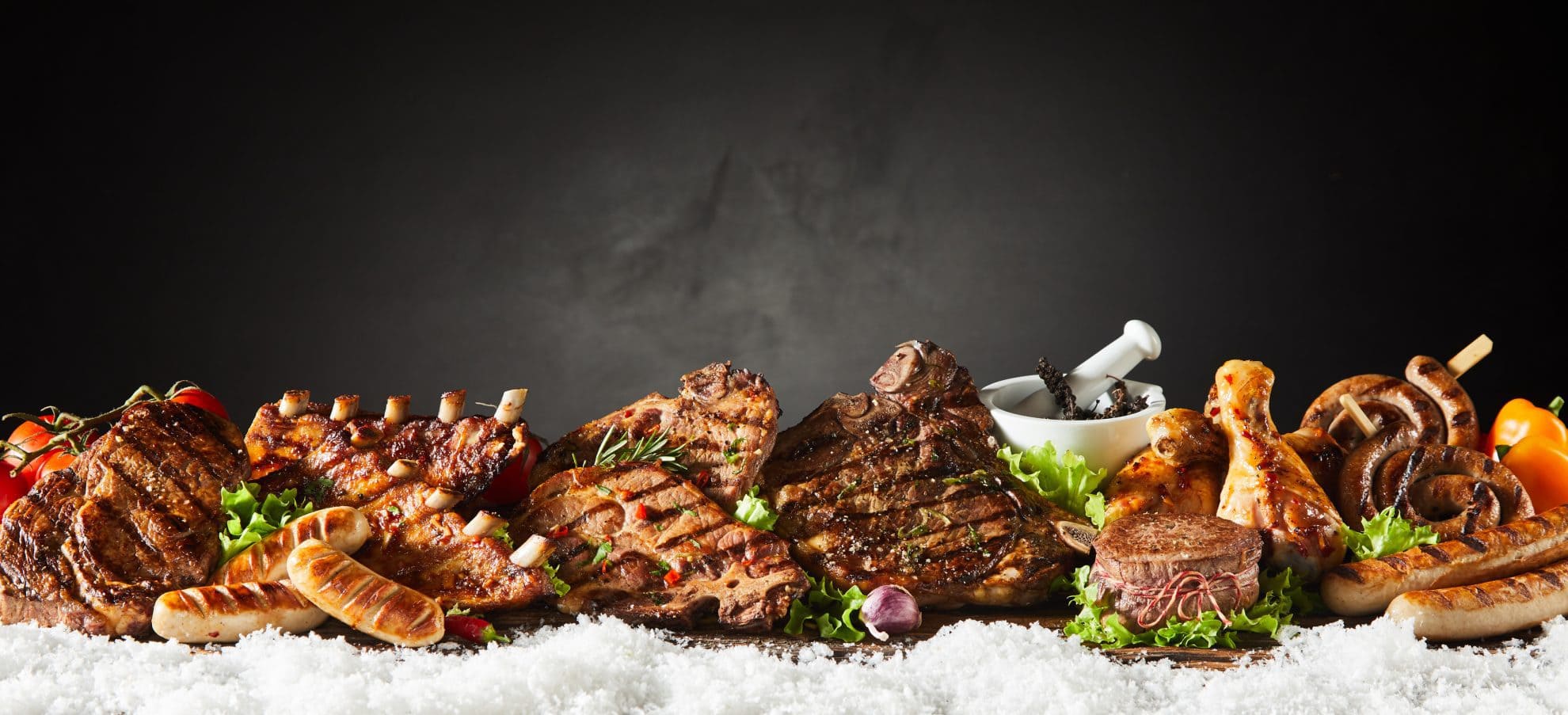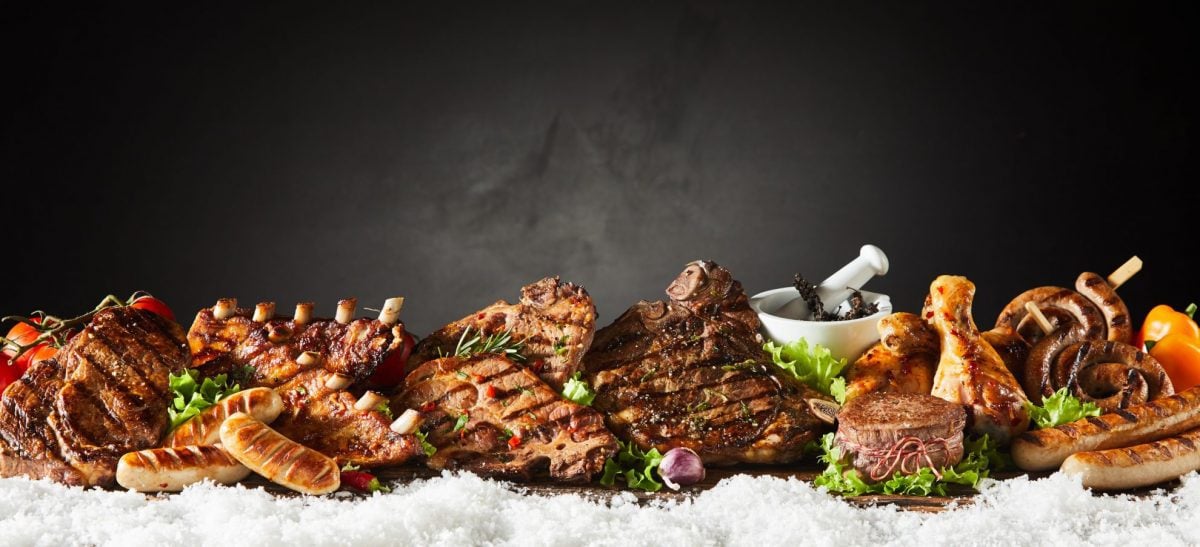 You are in the kitchen about to create a wonderful meal for your family, your friends, or maybe even a date and you are ready to turn your attention to the star of the show – the protein. If you are like me, the fear of overcooking or, even worse, undercooking the protein is a real concern.
Properly cooked meat or fish is an absolute joy, but it all depends on if it is cooked properly. So, let's get down to the nitty gritty of meat temps!
I like to cook by feel and if you have seen my videos, I am all too happy to eyeball things. That said, meat temps are a bit more of a science. That said, I would suggest you invest in a good meat thermometer. This can be as simple as one with an analog read out or if you are feeling really "cheffy" and want to splurge, you can purchase one with a digital readout. Either way, this will be your tool to help you determine if your meat is undercooked, cooked perfectly, or on its way to being a chewy mess.
Maillard Reaction
Before we jump into those specific temps, there are a few things to keep in mind. The Maillard Reaction is going to give you a great sear and begin cooking the meat from the outside in. Make sure your pan or cooking surface is hot. Also be sure you meat is not going directly from the fridge to a pan. This pulls the heat out of the pan and means no gorgeous sear for you!
As you are cooking, use the thermometer to "temp" the meat. That's a fun way to see if you are ready to take it out of the pan. All meat or fish should be allowed to rest. This allows the meat to relax and allows the juices to redistribute – read: juicy steak vs. dry steak.
Crazy fact: Any meat or fish you take out of the pan is still cooking! The internal temp will continue to rise as it rests and before serving. This is called carry over cooking. The general rule of thumb is that it will go up another 10°F from the time it comes out of the pan. So, if you are looking for that perfect medium rare steak, keep it in mind when you are checking in on the temp in the pan.
The temp meat or fish need to be cooked to make sure they are safe AND delicious, vary. Let's break it down by category.
Chicken
Poultry is the easiest of all the proteins because it has one temp and one temp only- kinda. Cook it below this temp and you are putting yourself in a bit of a risky situation that I do not recommend. Cook it above this temp and you are in the safe zone. (That said, too much higher and you are at risk for drying it out!)
The happy medium and the magic number is 165F for most of the chicken. Baked chicken breasts and anything else that is white meat. Dark meat, however, needs to be done a tad longer at 170°F. That would be something like chicken thighs you are frying up during the week. And if you are curious, yes, the turkey you are roasting for your Thanksgiving feast should be at the same temp too.
Beef
Steaks, burgers, and beyond take a bit more care and finesse as are a range. What temp it should be is based on personal preference. Keep in mind cook times will vary by cut, the thickness of said cut, and some other factors. Basically, be sure to have your thermometer at the ready..
If you are looking for rare with a red center, aim for 120-130F. Medium rare comes in at 130-135F. Visually, you will have a reddish, pink center. For medium, you want 135-145F for a pink center. Medium well is 145-155F and has a mostly brown center. For well done, you are looking at a fully brown center and an internal temp of 155F or more.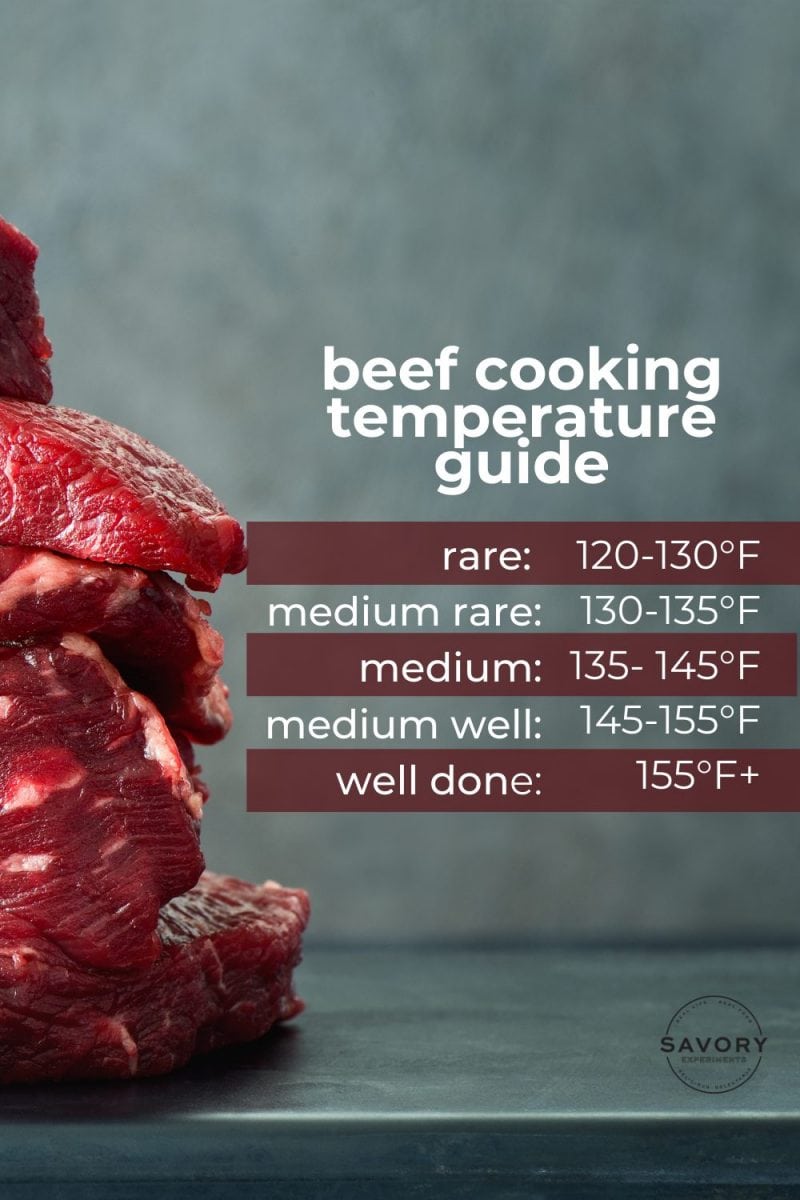 Pork
Contrary to popular belief, pork can be enjoyed at varying temperatures safely. That range starts at 135F which will give you a slightly pink (but cooked) center and goes on up to 165 for a more well done cut of meat.
In fact, while most health boards suggest cooking to 145°F, many restaurants automatically use 135°F as their standard to prevent dry meat.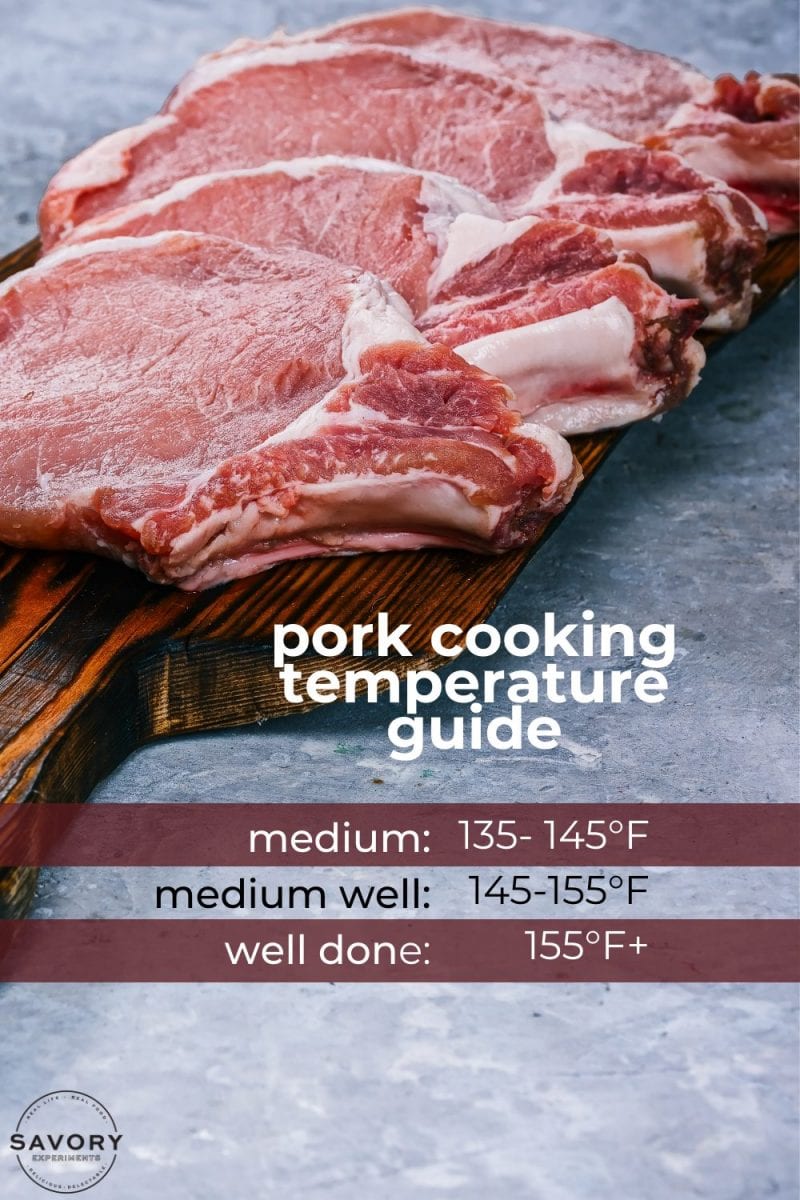 Salmon & Tuna
Much like beef, salmon can be cooked to a delicious range of temps, each with its own delectable texture. A rare salmon steak should be right around 120F. Medium rare 125F, medium is 130F, medium well is 135F, and, you may have guessed it, well done is 140F and above.
Salmon can also be served raw, like carpaccio or sushi. Make sure it has been stored and handled at the correct temperatures to prevent issues. Freezing before eating can also be an effective way to kill off some bacteria.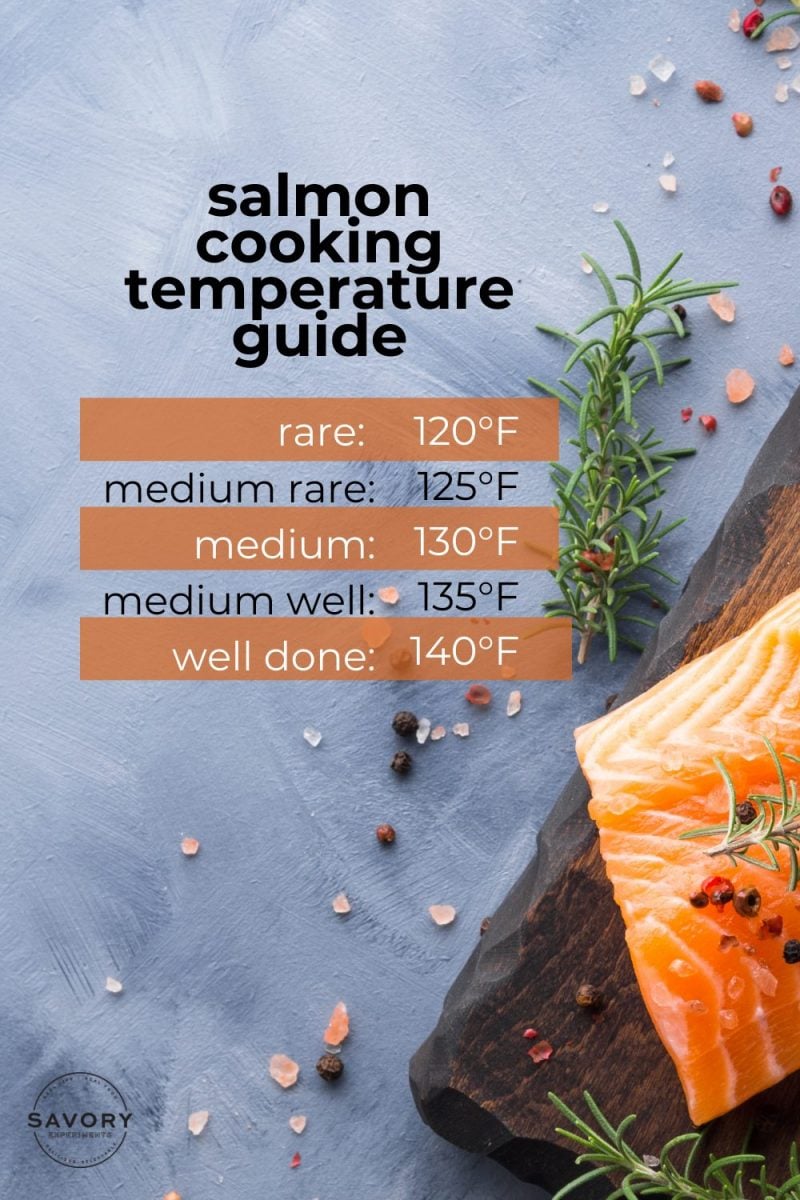 It is a lot to take in, but if you have a thermometer and keep in mind that the internal temp will go up some as the protein is resting, should be all set for some amazing meals. Happy cooking!
Here are some dinners for inspiration: