This is a sponsored post written by me on behalf of Smithfield Yuengling Traditional Lager Bratwursts.
Have you seen them at your local grocer yet? Smithfield Yuengling Traditional Lager Bratwurst were just released as part of the Smithfield Craft Collection. And you know me and how much I love my Smithfield!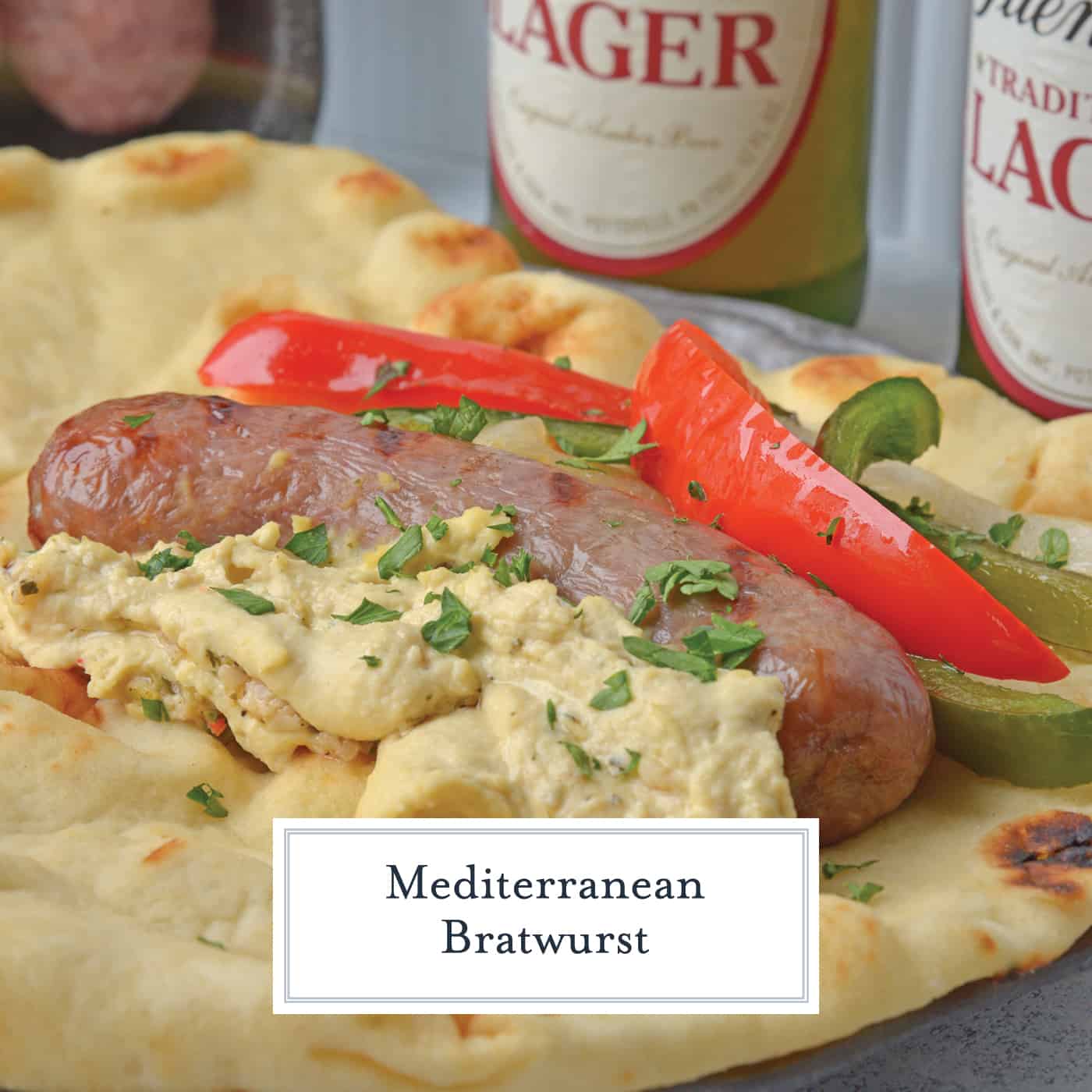 Mediterranean Bratwurst use juicy bratwurst, sautéed bell peppers and onion, garlic hummus and wrapped in tender naan bread. A simple grilled summer meal.
Although Smithfield and Yuengling are two traditional brands known for their long standing heritage and dedication to craftsmanship, I wanted to create an out-of-the-box summer grilling recipe.
Anyone can grill a brat and top it with beer and bacon sauerkraut. My objective was to compliment the full-bodied amber ale and rich, bold brats with a new flavor pairing.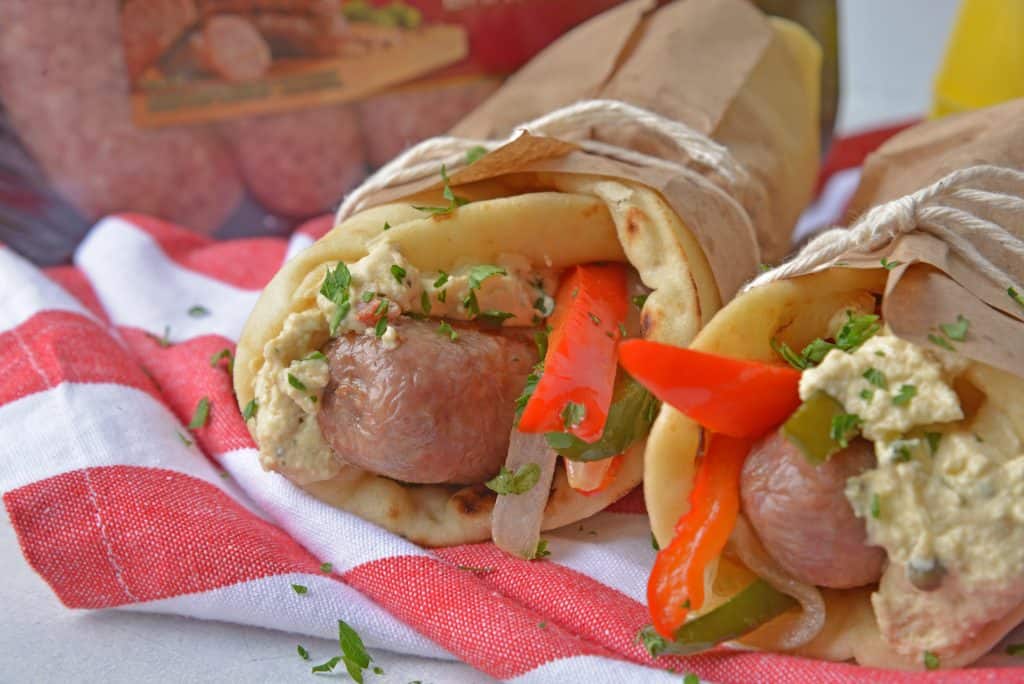 I decided on Mediterranean Bratwurst! We are going to skip the bun and replace it with naan, which is technically Indian, but easier for wrapping a brat than pita bread and used interchangeably in Mediterranean cuisine.
Pita is typically a smaller circumference and wouldn't adequately fit your flavor bursting Smithfield Yuengling Traditional Lager Bratwurst.
I used a garlicky store-bought hummus, although you can also substitute a spicier chipotle or harissa hummus for some kick and simple sautéed red and green bell peppers with onion.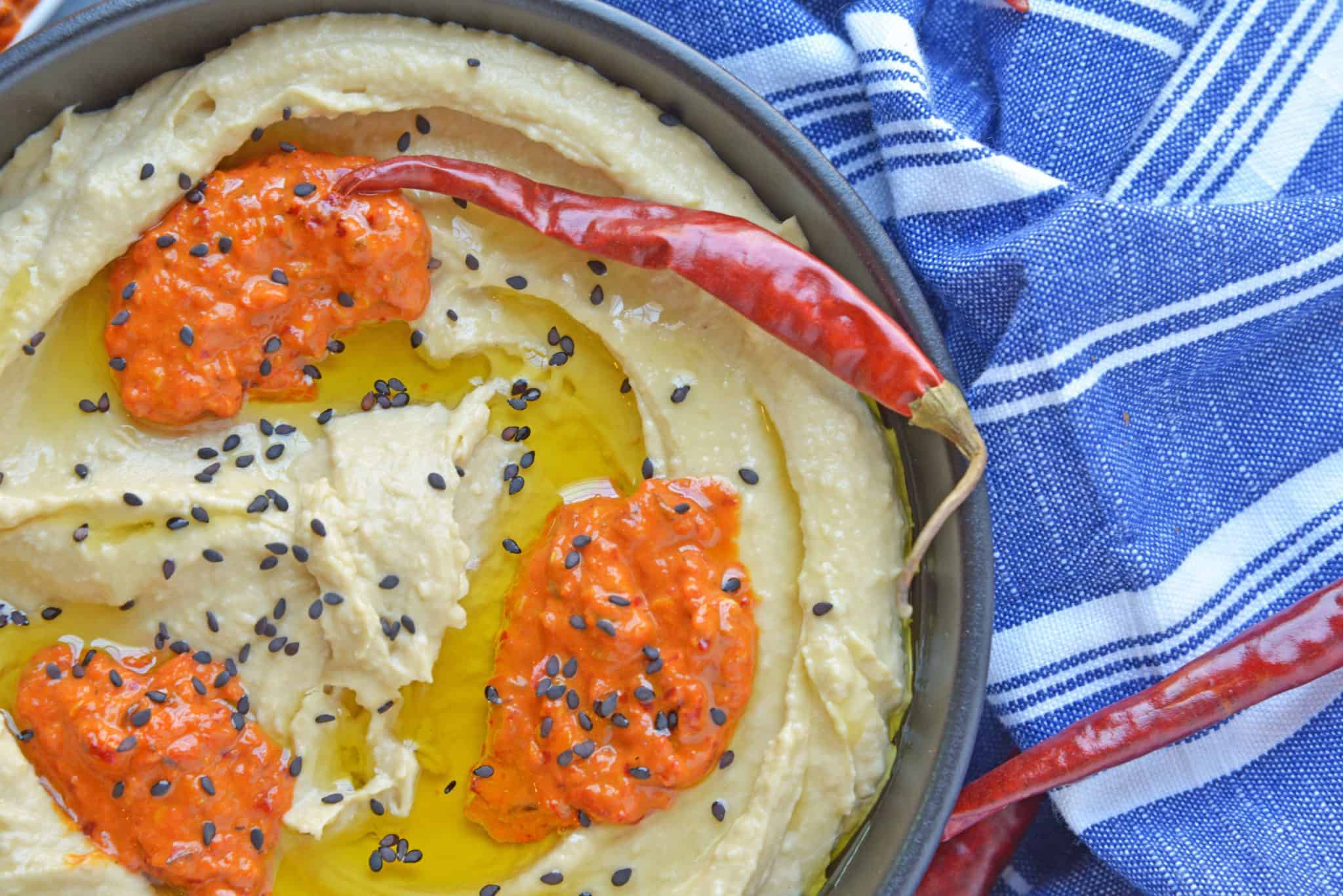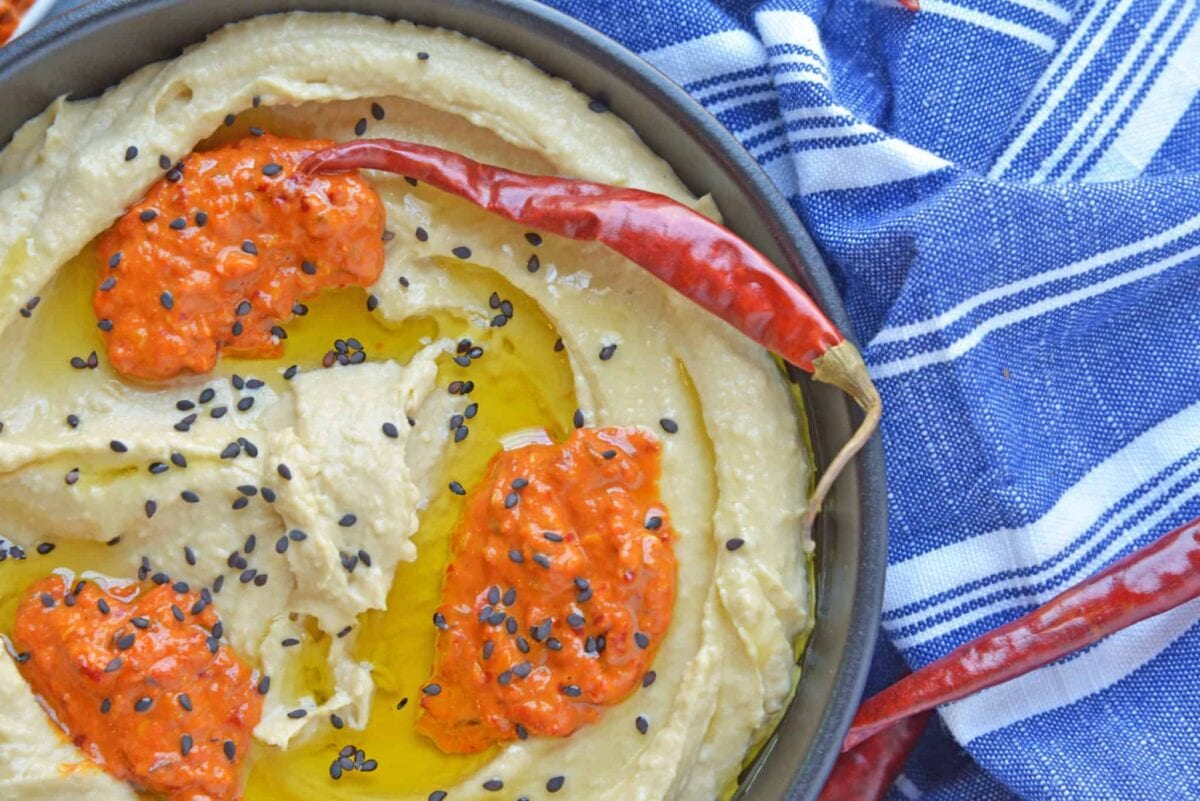 The entire preparation took less than 30 minutes. I even used the side burner of my grill to sauté up the bell peppers and onions so my kitchen never got hot.
Warming your naan slightly will help with pliability, making it easier to eat your Mediterranean Bratwurst like a wrap or hot dog. You can also use regular or other craft beer flavored bratwurst if you can't get the Yuengling flavor in your market.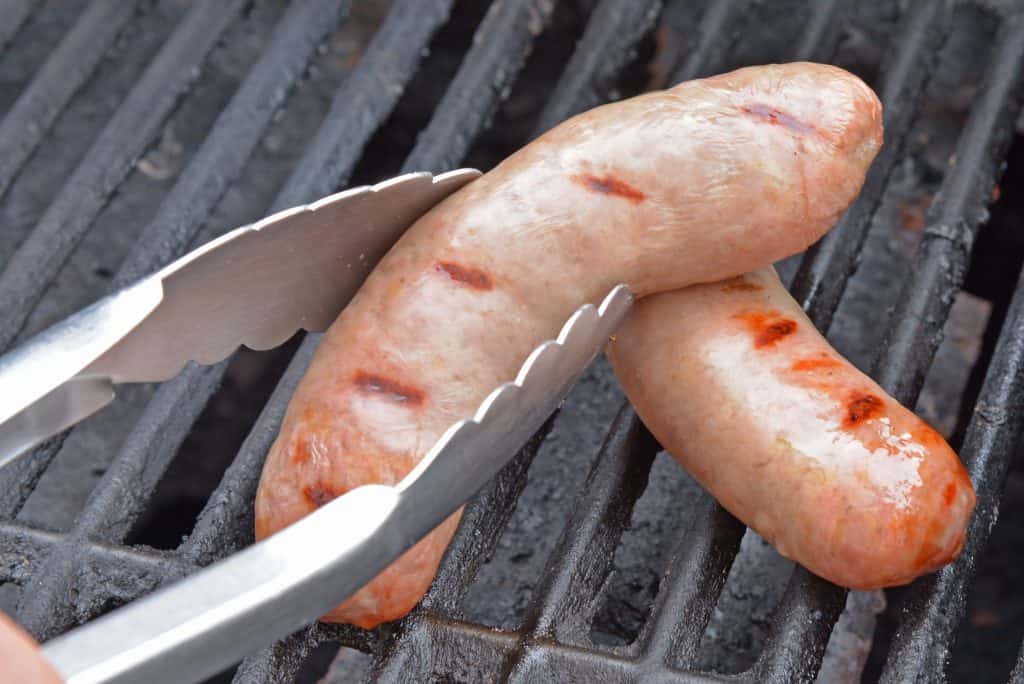 After turning off the grill and while my brats rested, I placed the naan directly on the grates and closed the lid giving them just the quick heat they needed to warm up.
While I originally made my Mediterranean Bratwurst for a quick weeknight meal, I also made them the following weekend for a Sunday get together.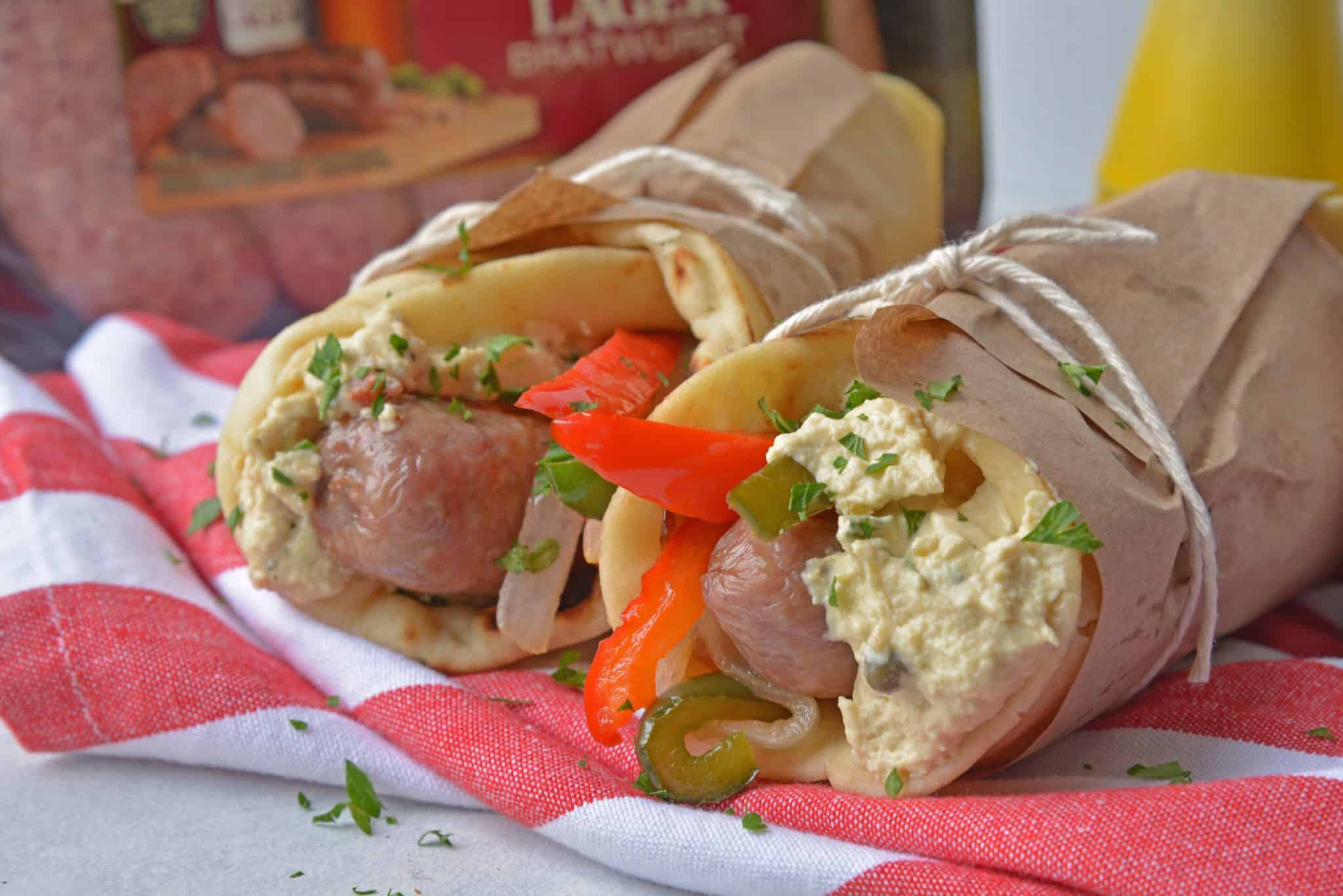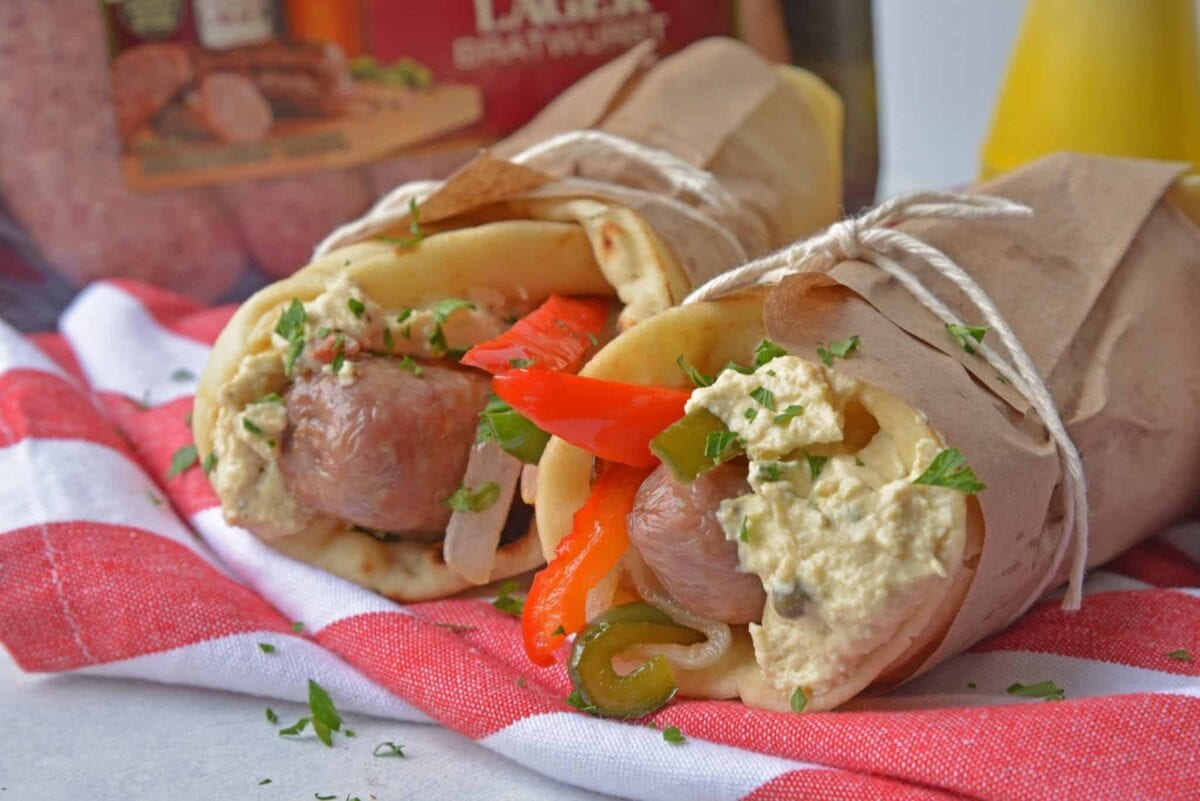 I created a quick assembly line and enlisted the assistance of hubby and friend, used a brown parchment paper and cooking twine to create pre-made and wrapped Mediterranean Bratwurst for easy, utensil and plate free handling!
And of course, be sure to serve your summer grilled meal with a Yuengling Lager, one of our county's oldest and most cherished breweries.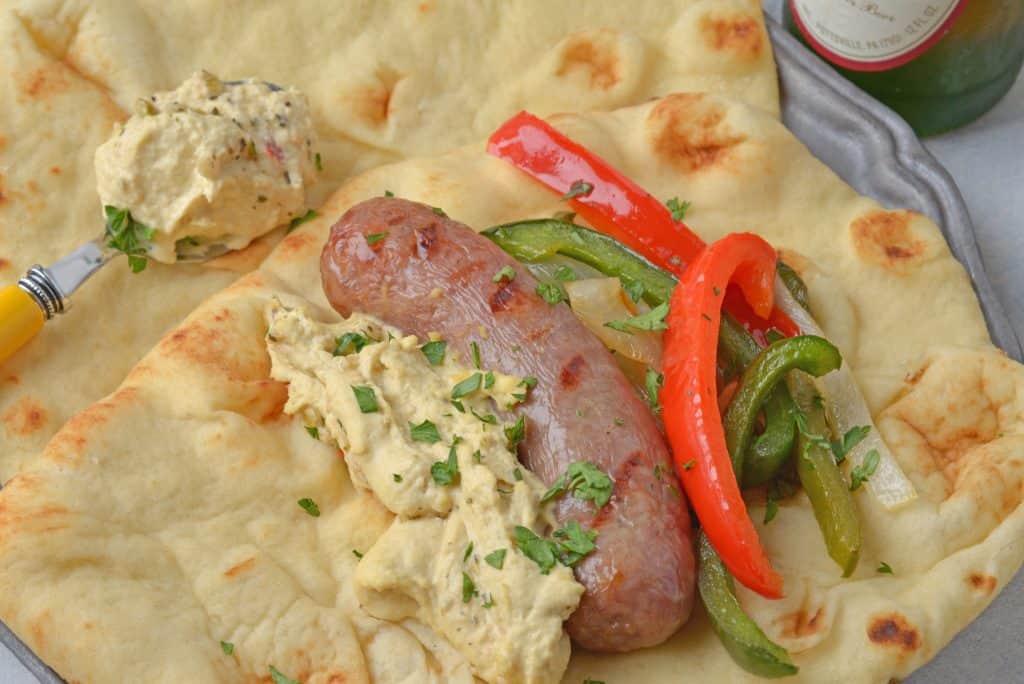 If you liked this recipe, check these out:
Most Popular Recipes on the Site:
---
---