Don't you just love good french dip recipes?
I have to say this Easy French Dip Sandwich is one of the best roast beef sandwiches I have made to date. Perfect for making on the spot, this delicious sandwich only takes 10 minutes to make!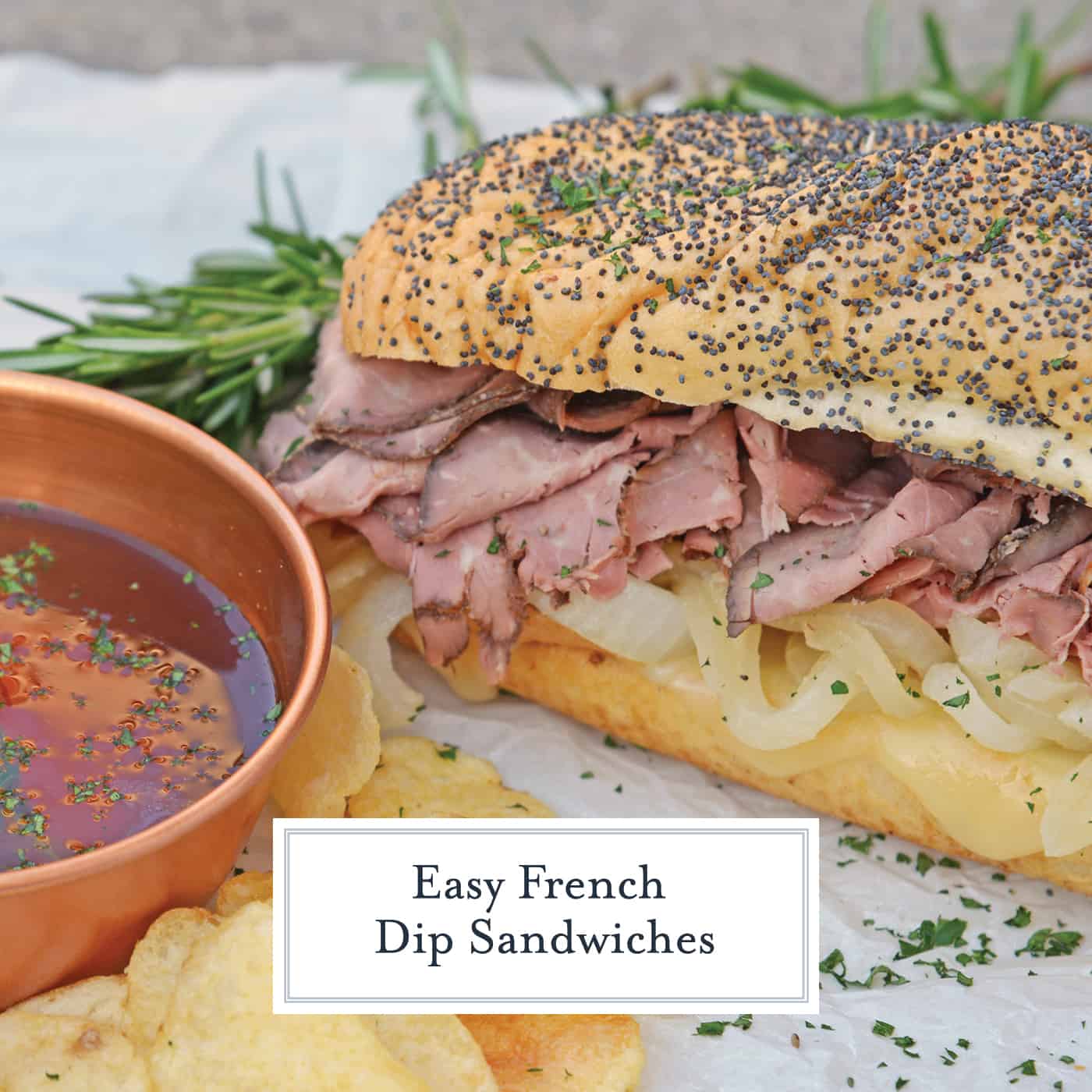 Easy French Dip Sandwiches are made from tender roast beef with caramelized onions, roasted garlic, whipped horseradish cream sauce on brioche rolls!
Cool, creamy horseradish sauce and roast beef coupled with warm bread, gooey cheese and sweet caramelized onions makes a perfectly filling sandwich. Easy French Dip Sandwiches are perfect for both lunch or dinner.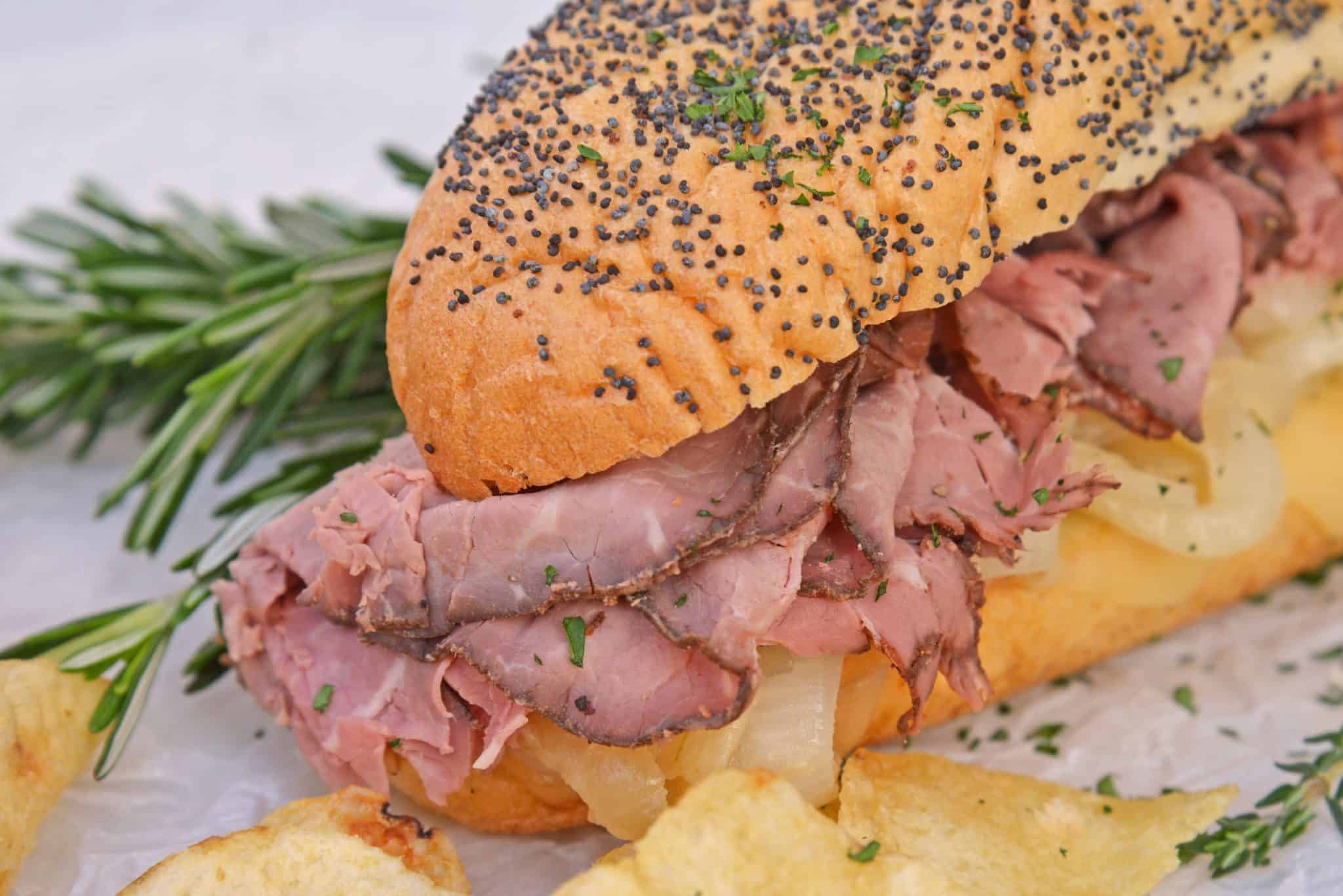 Different textures and temperatures keep your taste buds guessing of what is coming next. Although caramelizing onions is time consuming, they are well worth the wait.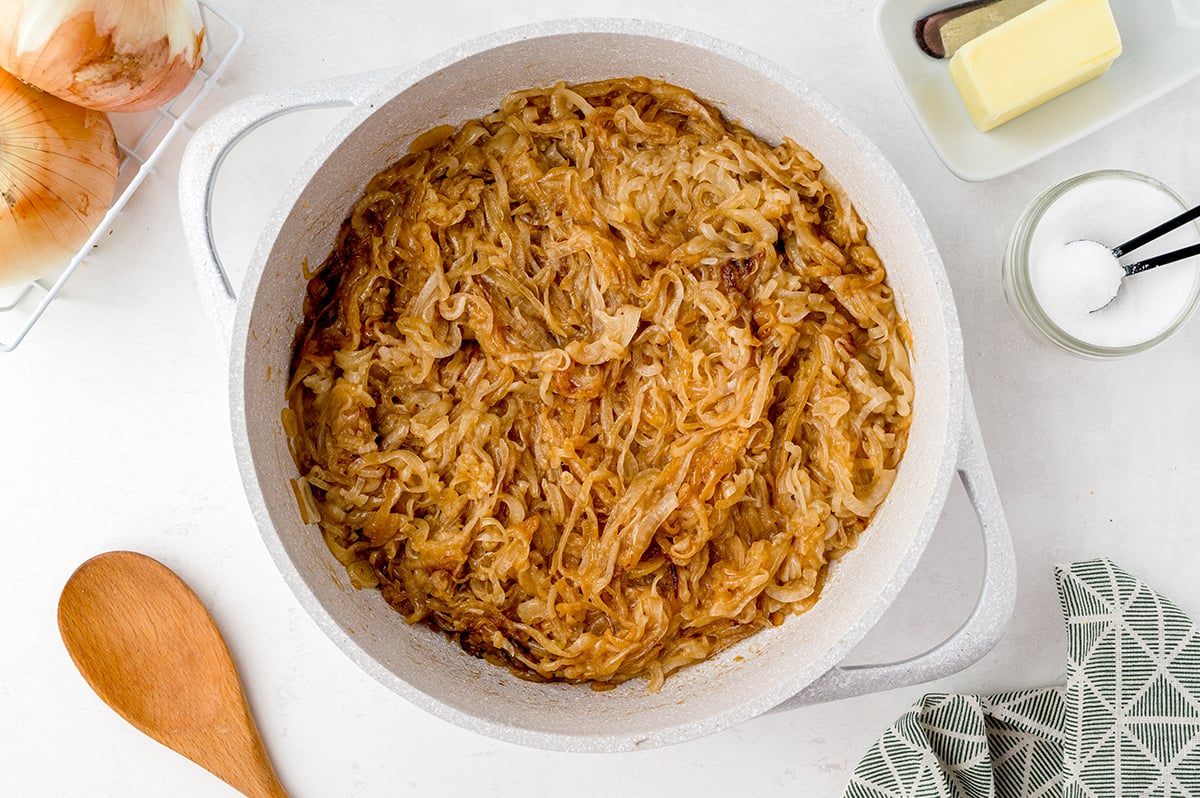 Make sure they cook low and slow, as they will not have the same taste or texture if you get antsy and speed up the process.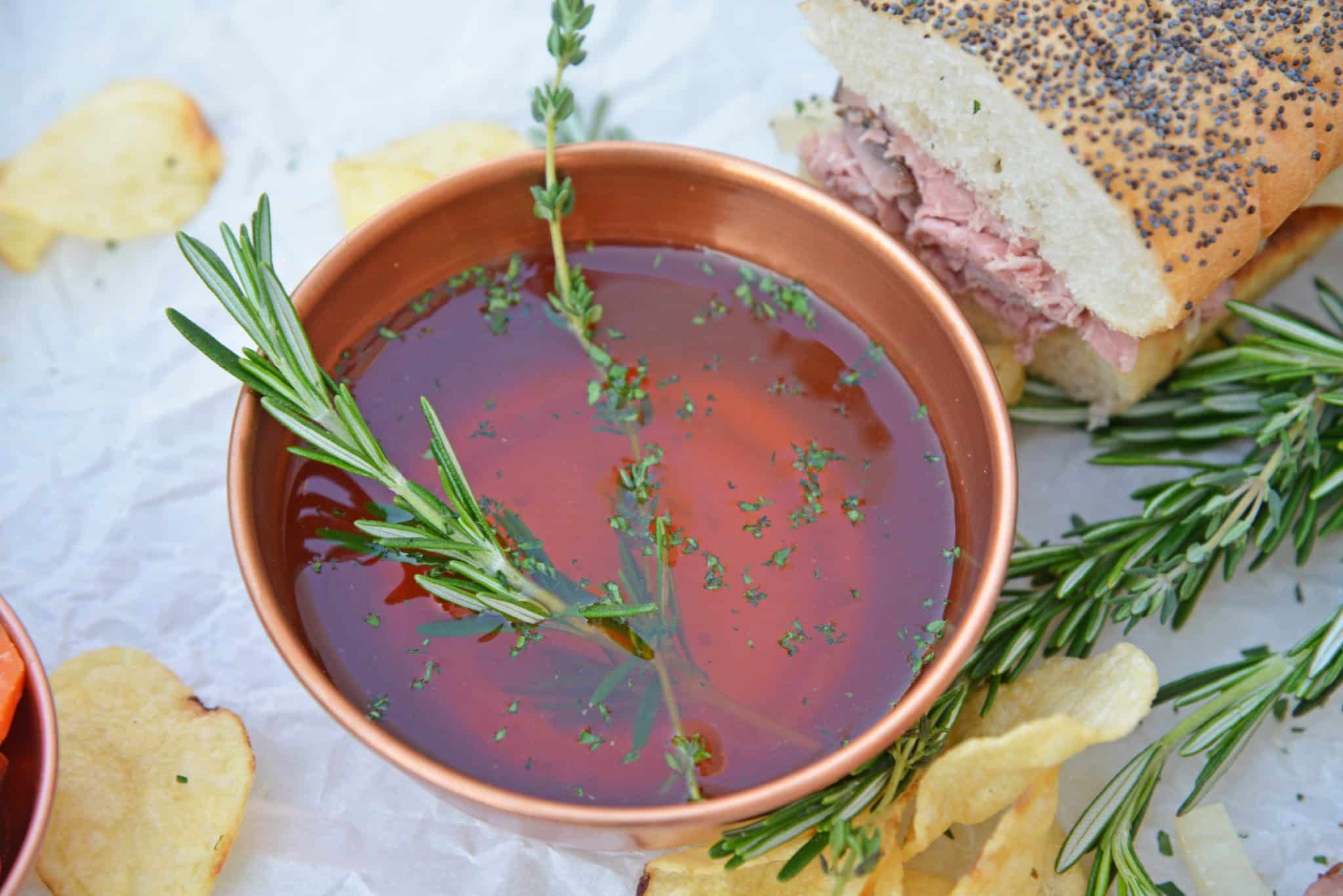 I like to make big batches and freeze them so I have them on hand for a quick meal, just like this Easy French Dip Sandwiches recipe.
This comes in handy when you feel like eating them, or need them for a recipe, but don't feel like making them.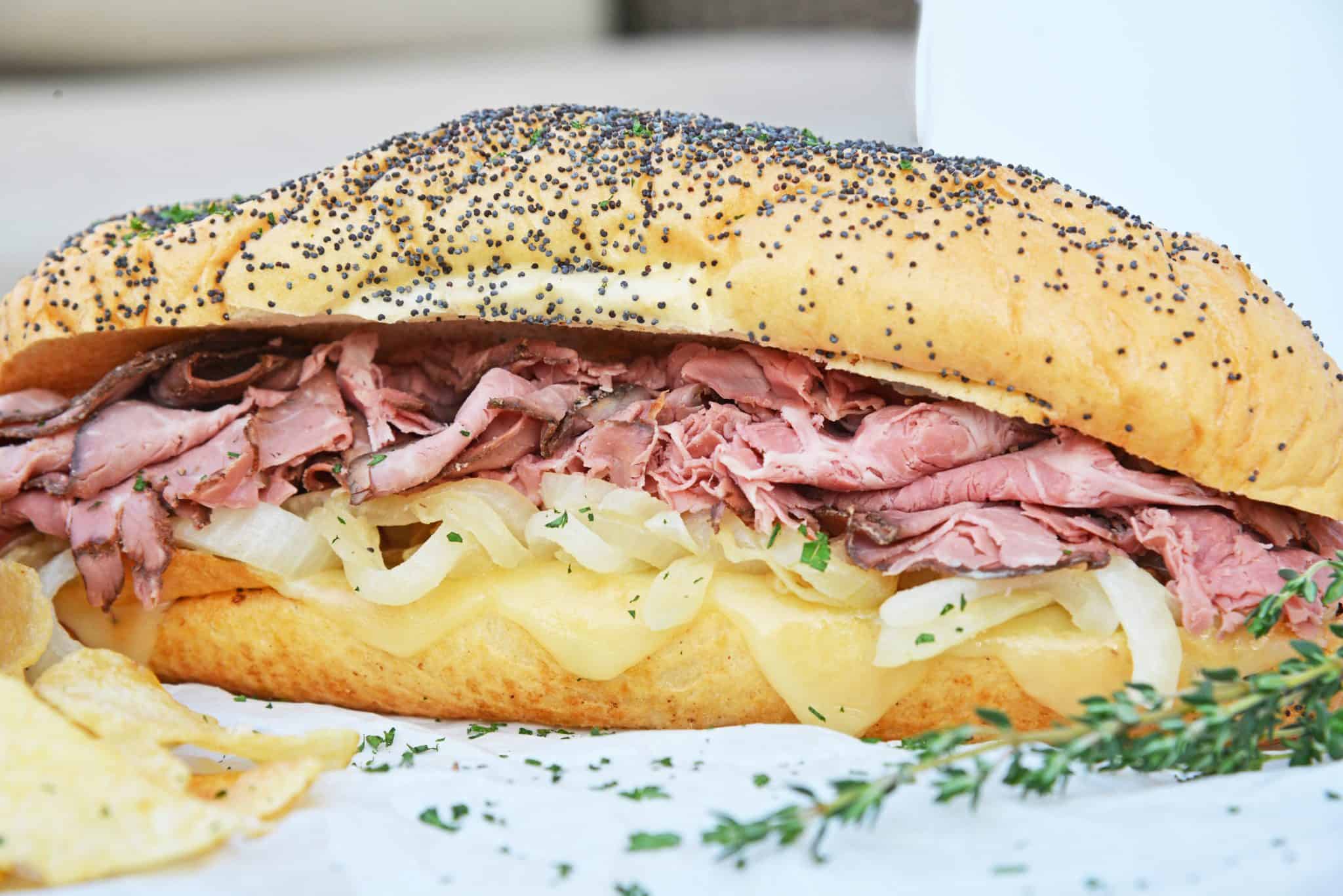 My bread choice for sandwiches with a little bite is generally brioche. I like the soft, fluffy texture and sweet taste that complements savory flavors.
Ciabatta bread is also another good choice due to its porous texture, but you can really choose any bread you prefer. Make sure you have a bread that can handle a lot of condiments, because this one has a mouth full!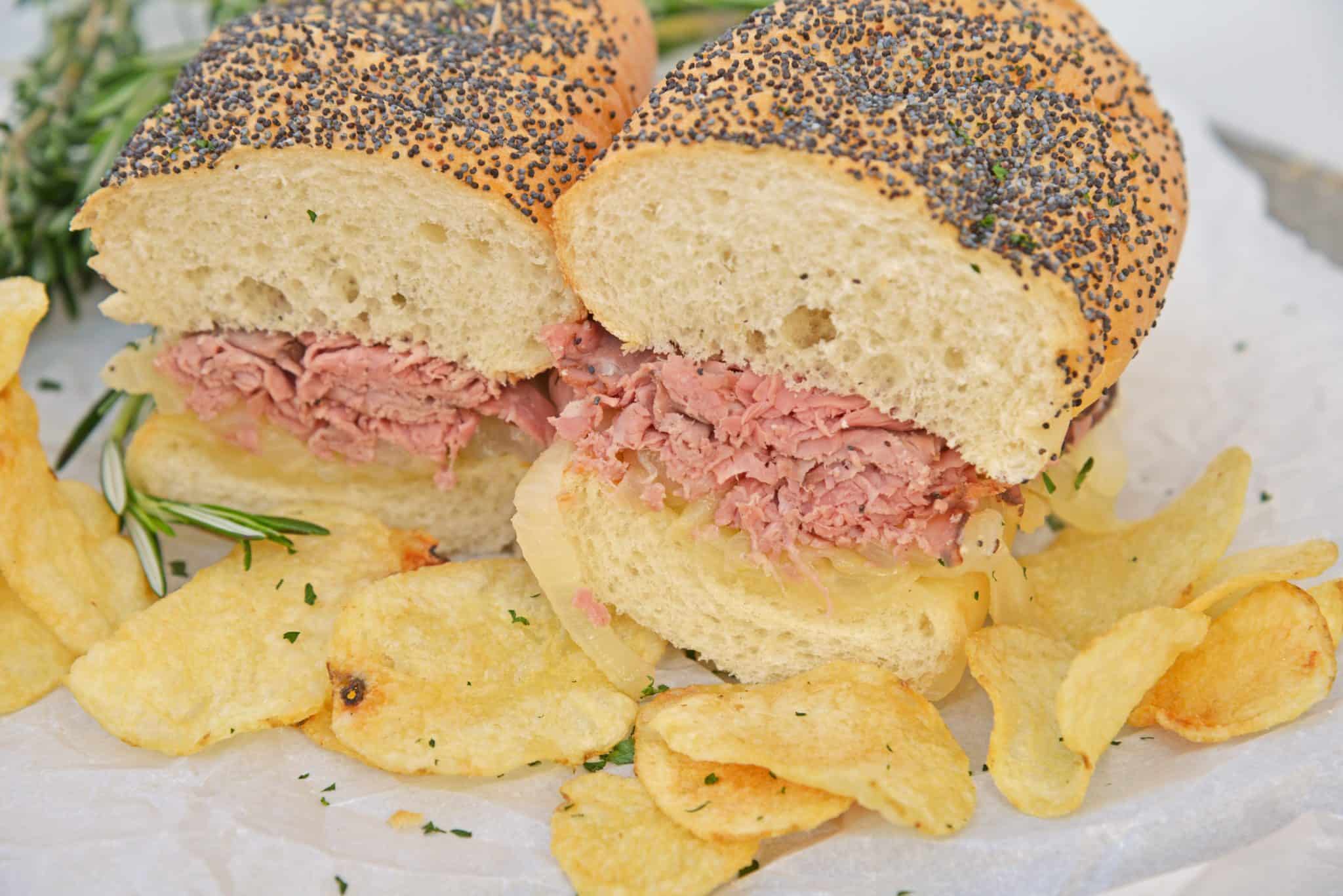 These Easy French Dip Sandwiches are perfect for a weeknight family meal, to serve during the big game, or even for a get together.
Whenever you choose to eat these, they're perfect for any time and everyone will love them!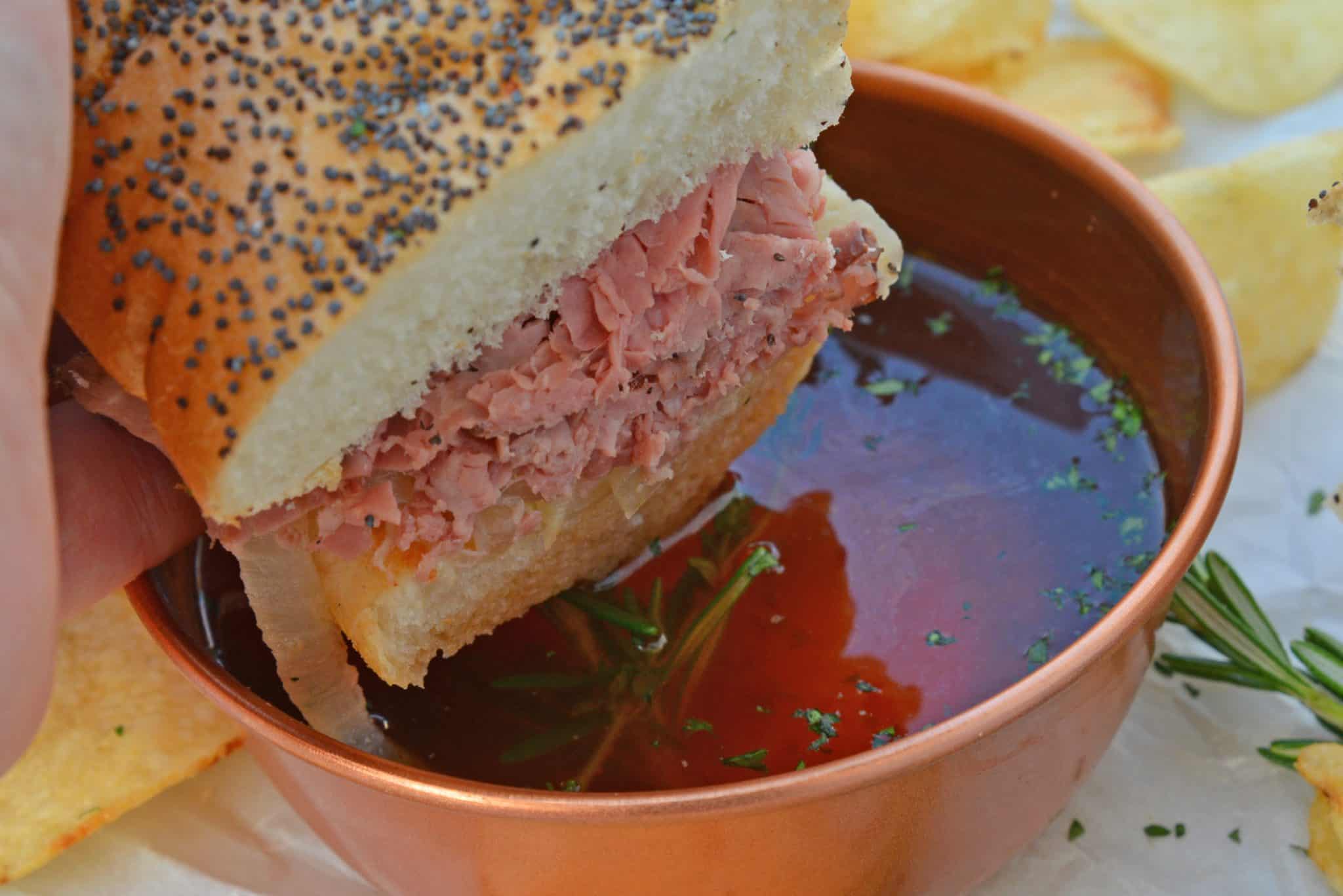 I like to pair mine alongside: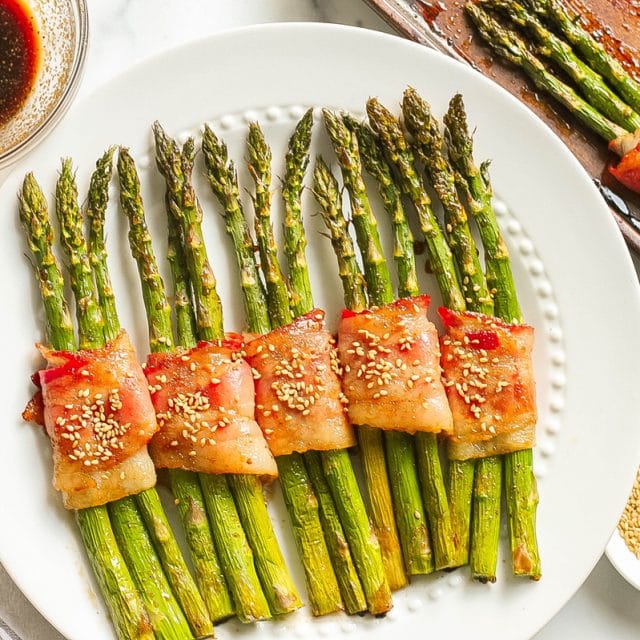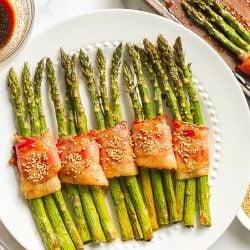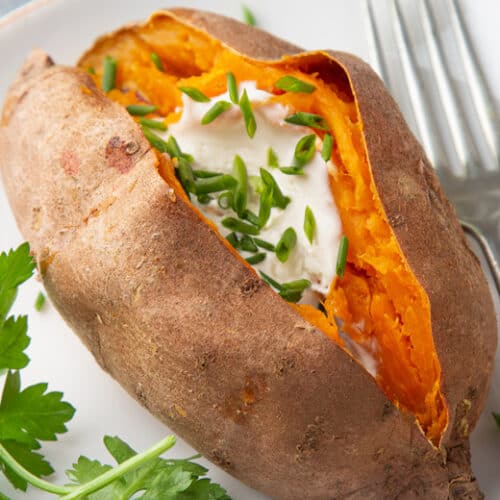 Questions you might have about how to make French Dip Sandwiches:
Why are they called French Dips? There are so many stories as to how this roast beef sandwich got its name, so I am not even going to pretend to tell you the truth. The easiest answer is because they are made on French bread rolls.
What is the au jus sauce? Au jus is really just "pan juices" but I really prefer my roast beef to be rare. Traditionally speaking, the meat is heated by simmering or sitting in pan juices or hot beef consomme. I tend not to do this because it further cooks the meat.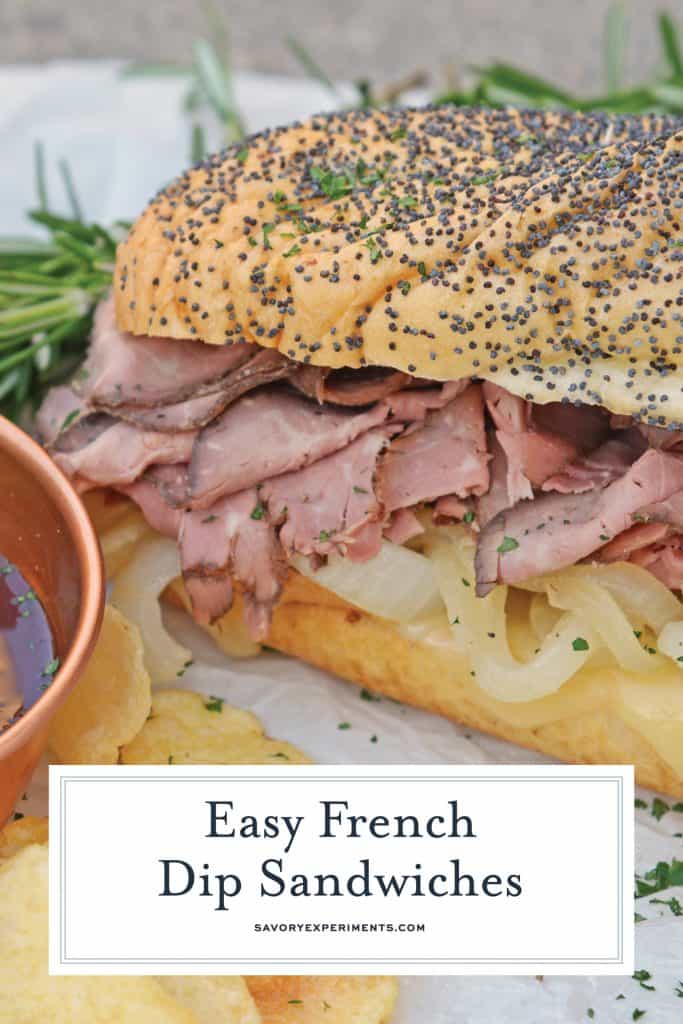 Is beef broth the same as au jus? Eh, kind of. Technically au jus is pan juices as mentioned above. I think of it just being seasoned beef broth.
Can I make these in a slow cooker? Like I said above, I like my beef rare, so I prefer not to make them in a slow cooker or crock pot. The flavor for mine really comes from horseradish cream sauce and caramelized onions.
If you enjoyed this french dip au jus recipe, check out these other easy sandwich recipes: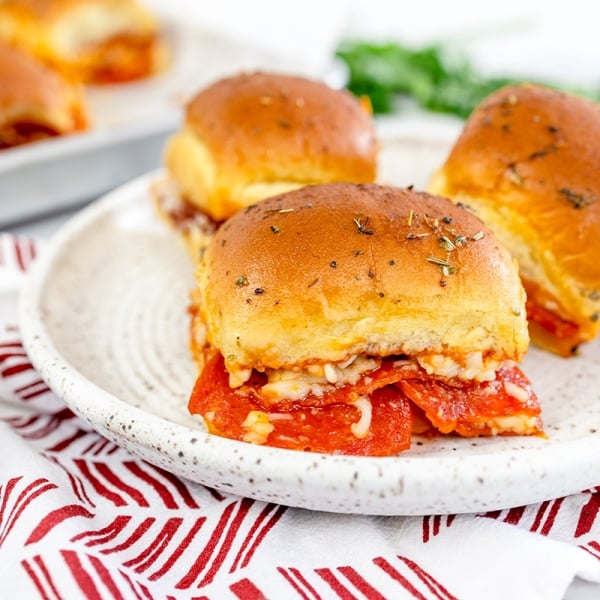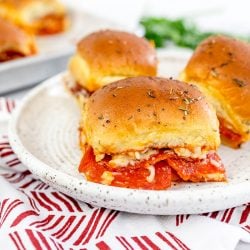 Pizza Sliders
Cheesy Pizza Sliders are easy to make with just 4 ingredients and the best for parties. Loved by kids and adults!
See The Recipe!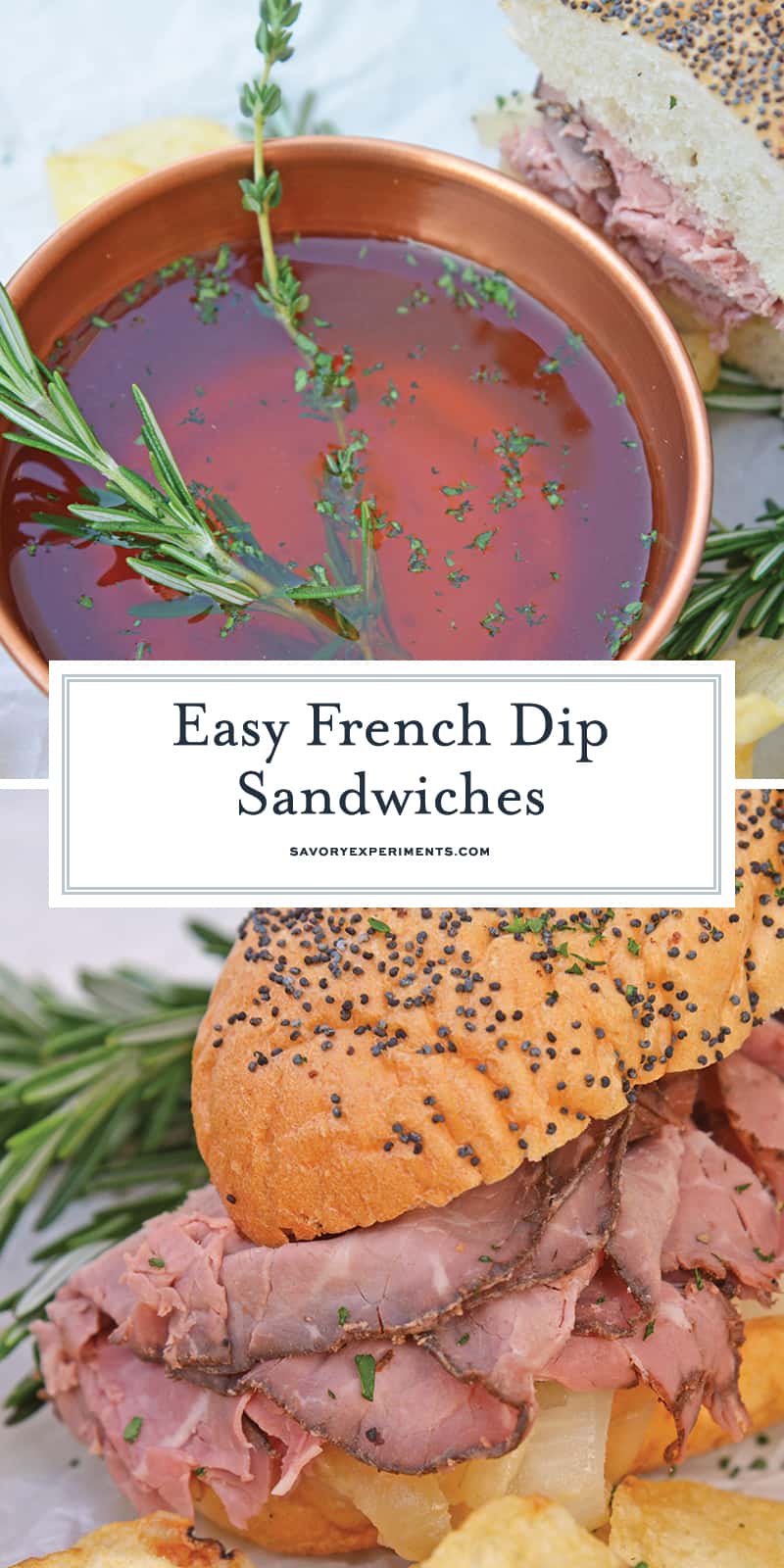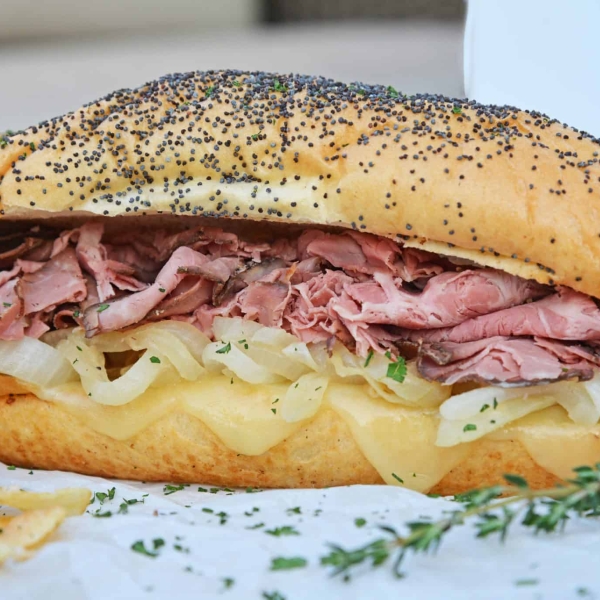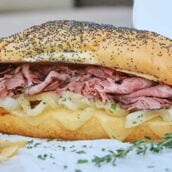 Garlic and Onion Roast Beef Sandwiches
Garlic and Onion Roast Beef Sandwiches is one of our favorite lunch meals. Tender roast beef with caramelized onions, roasted garlic and a whipped horseradish cream sauce on buttery brioche rolls.
Instructions
Toast French bread rolls, cut side up. Add white cheddar cheese, melt.

Stir finely minced garlic into Horseradish Cream Sauce, slather onto one side of the brioche for each sandwich.

Divide caramelized onions and roast beef, pile both sandwiches high, top with the other half of the bun and enjoy!

In a small saucepan, combine beef consomme with fresh rosemary. Allow to simmer for 5-10 minutes so the flavor develops. Remove sprig and test for taste. Add pepper, if desired and needed.

Serve hot with a side of au jus sauce.

If you've tried this recipe, come back and let us know how it was!
Nutrition
Calories:
656
kcal
,
Carbohydrates:
8
g
,
Protein:
32
g
,
Fat:
14
g
,
Saturated Fat:
7
g
,
Cholesterol:
98
mg
,
Sodium:
2019
mg
,
Potassium:
461
mg
,
Fiber:
1
g
,
Sugar:
3
g
,
Vitamin A:
280
IU
,
Vitamin C:
61.1
mg
,
Calcium:
543
mg
,
Iron:
2.7
mg