Spicy, creamy, cheesy, delicious! These 19+ Best Creamy Mac and Cheese Recipes have something to make everyone happy!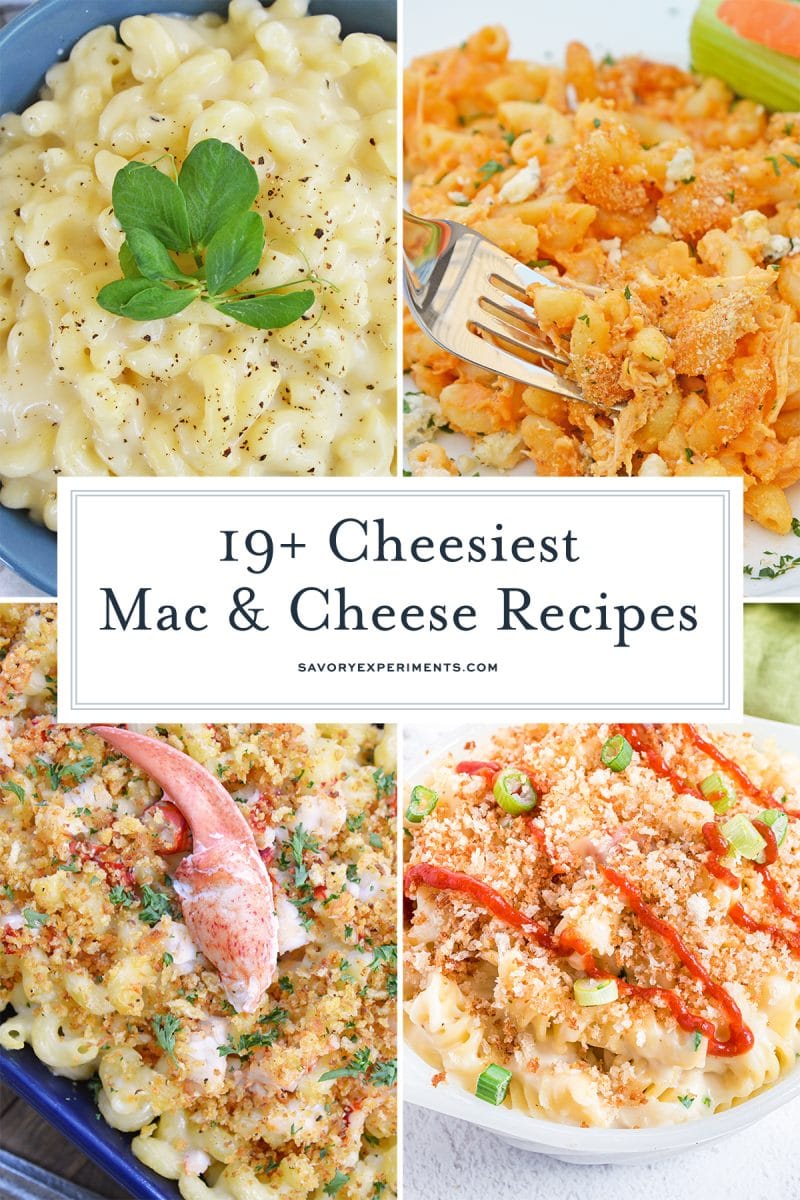 Is there anything more delicious or comforting than a steaming bowl of creamy mac and cheese? You can make it as a side dish or a main meal and everyone is happy!
Of course, I love a mac and cheese any way it's made- classic with just cheese, spicy with some jalapenos, meaty with some bacon. But there are so many ways you can customize a mac and cheese exactly to your liking!
Try out different cheeses, different add ins and different toppings! If you like a little crunch, add in some crispy bacon bits and top with breadcrumbs. Going for something spicy? Sriracha or jalapenos will get you there!
You can even make it low carb by swapping out the pasta for cauliflower! No matter what type of mac and cheese you are looking for, you are bound to find it in these Creamy Mac and Cheese Recipes!
Mac and Cheese Recipes