Insane steak sandwiches take one of my favorite foods, steak on the grill, and makes it into a finger food. Thick cut bread slathered with zesty garlic aioli, arugula, sun dried tomatoes and melty provolone cheese make this an extraordinary steak sandwich.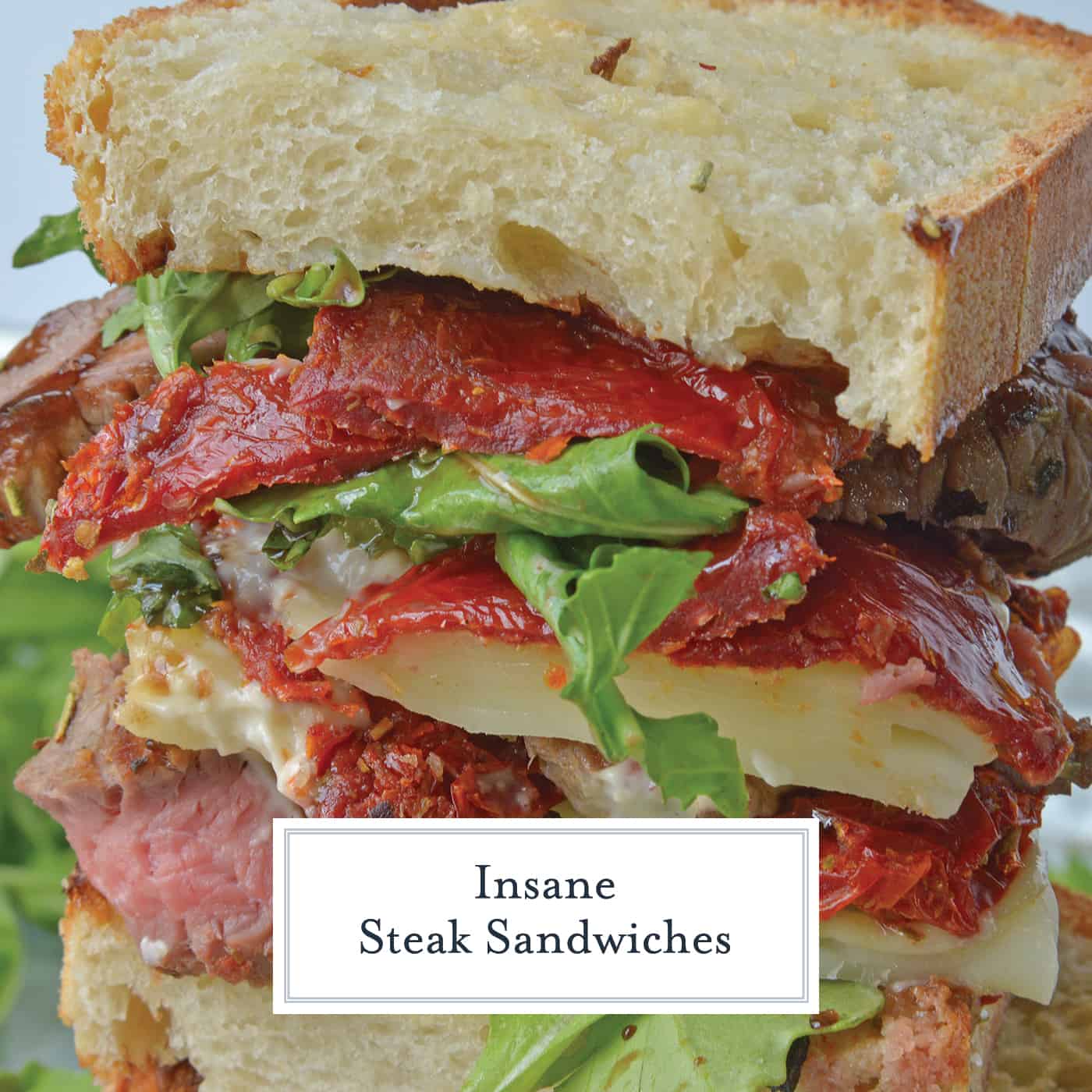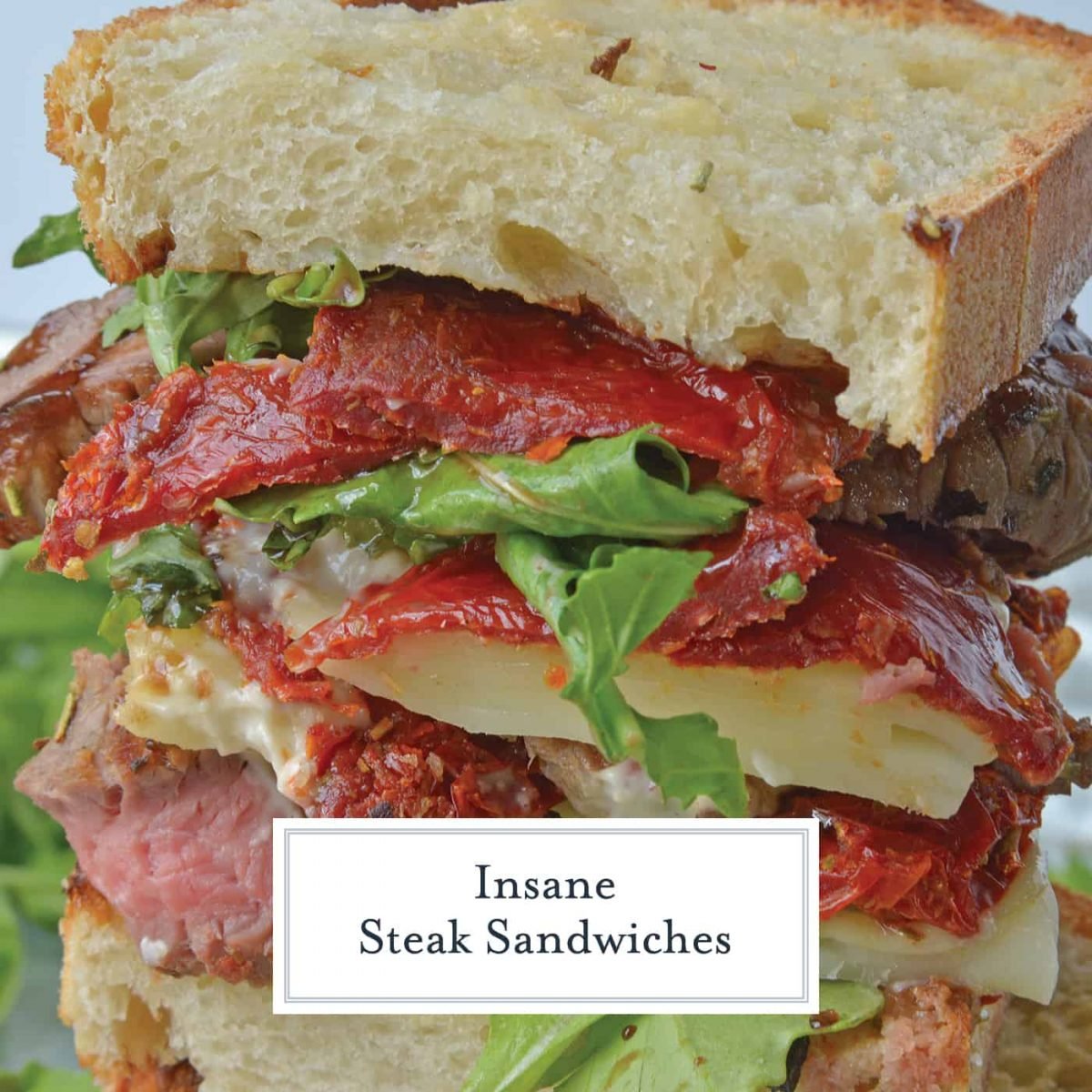 Insane Steak Sandwiches are gourmet sandwiches, seasoned to perfection with zesty Italian herbs and toppings. The best steak sandwich recipe ever!
These aren't your typical steak and cheese sandwiches, they are gourmet steak sandwiches. The best steak sandwiches you'll ever sink your teeth into!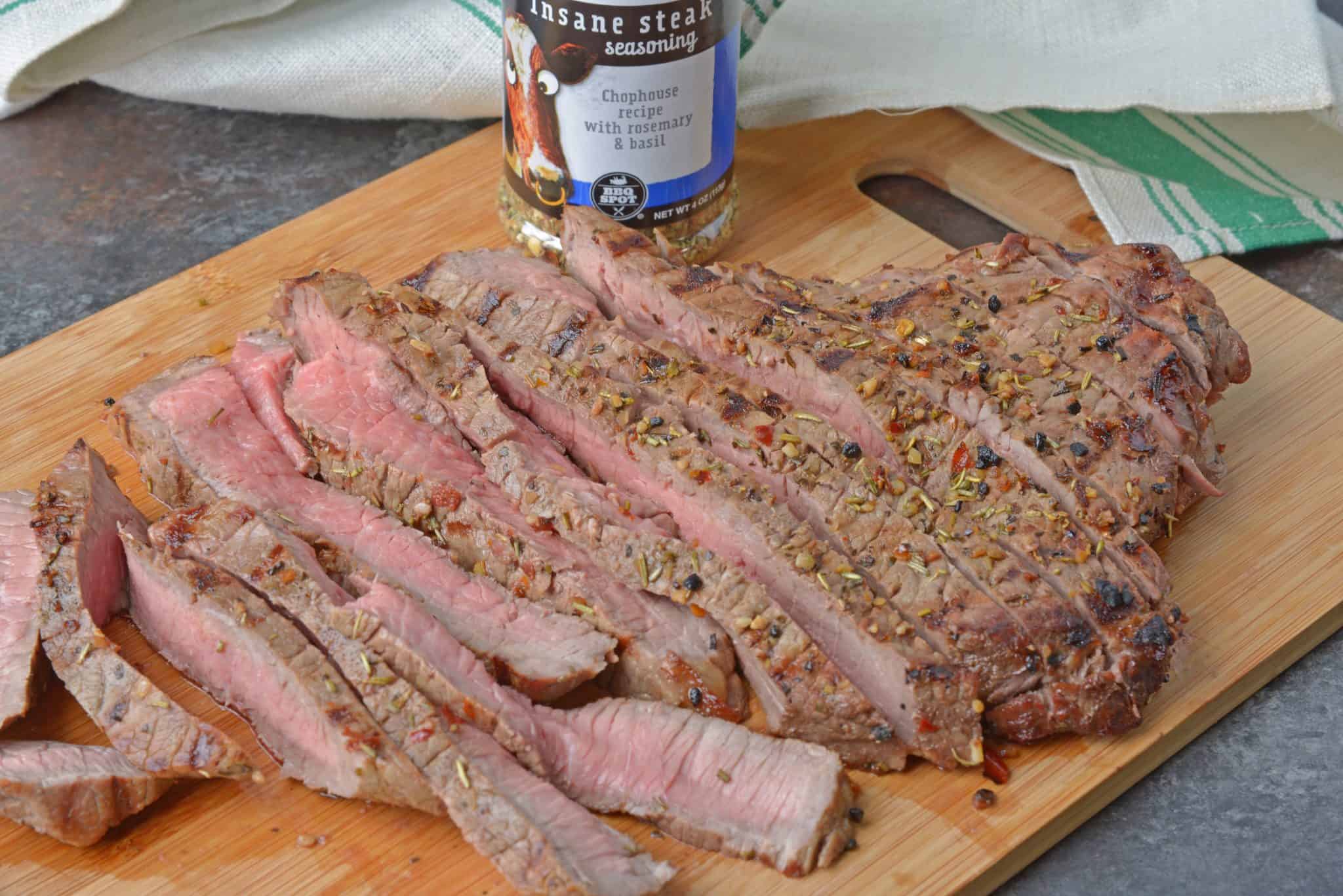 This post is sponsored by Twist'd Q, however all comments and opinions are 100% my own.
Steak on the grill has to be one of my favorite recipes. It is quick, easy and only takes a simple seasoning to really pop. We like to switch up the seasonings since we make them so often, so I am going to share my secret seasoning with YOU! Twist'd Q.
All of their blends are crafted by award winning BBQ pitmasters, ensuring that they are perfectly balanced to really bring out and complement the flavor of the meat instead of overpower it.
The seasonings come in 8 blends matched to anything you might be throwing on barbie; fish, chicken, pork, burgers and more!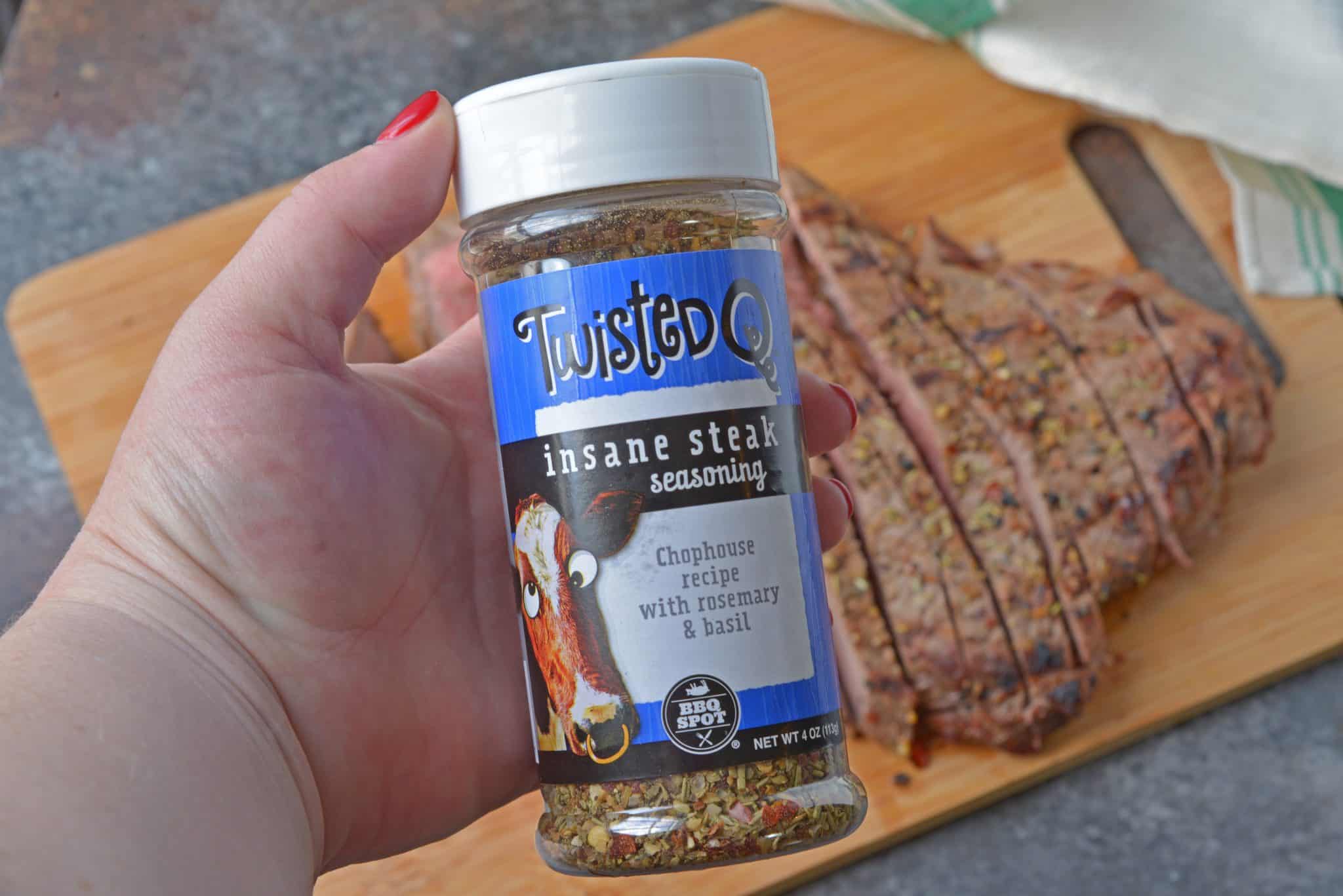 For my Insane Steak Sandwiches, I used the Insane Steak Seasoning. The name is making sense, now, huh?
It combines rosemary and basil with tomato and orange zest, unexpected in the usual ho-hum salt and pepper steak blends. They really deliver some POP!
It is a sandwich unlike any other. Worthy of a special occasion and yet simple enough to prepare as an easy weeknight meal or as a party sandwich.
These lofty steak sandwiches are about to win your heart. On your first bite you might pause for a moment while chewing to let the flavor wave hit all your taste buds.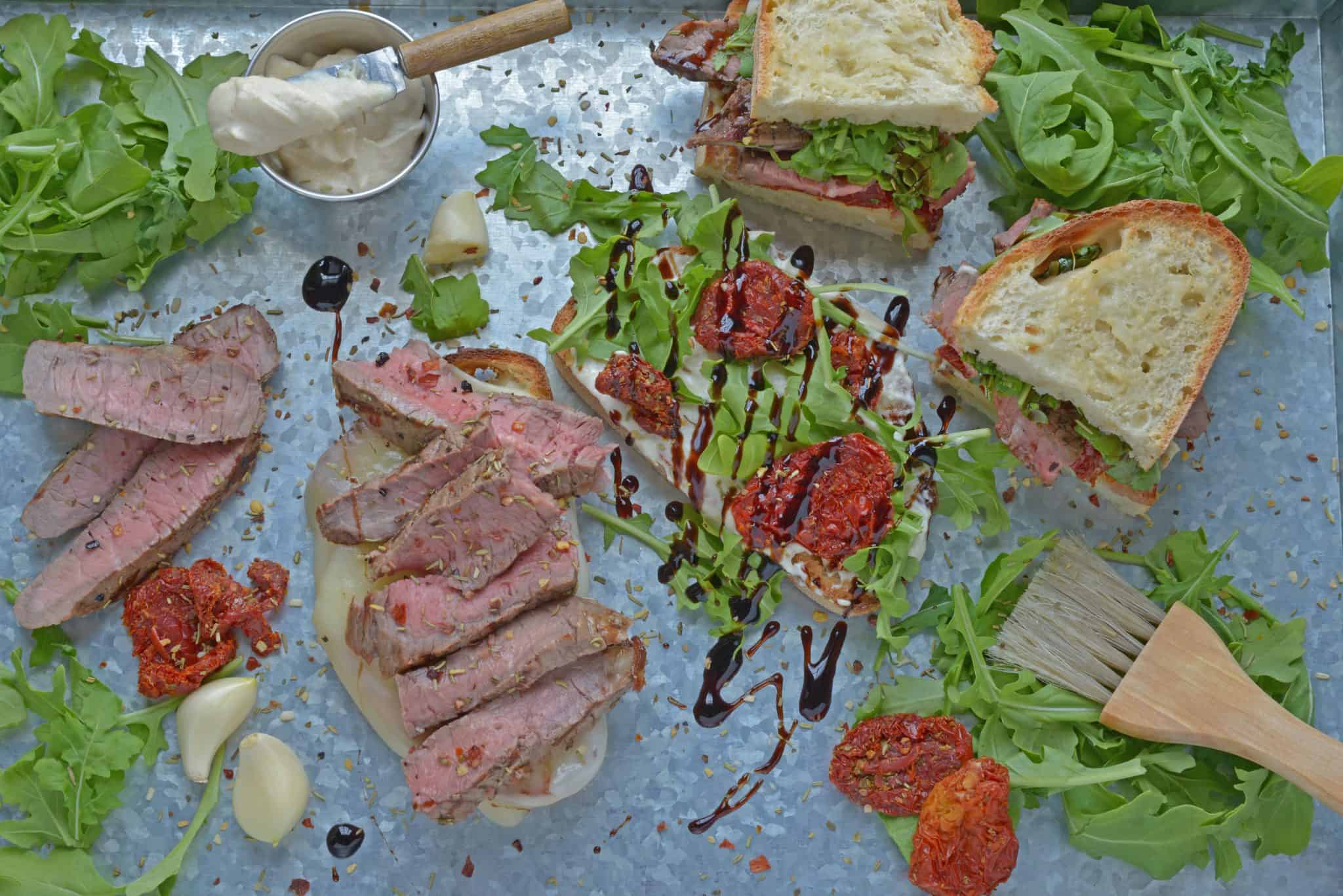 And then you'll find yourself taking smaller bites so you can prolong the dining experience. Take comfort in knowing that since Insane Steak Sandwiches are so easy to make, even though they are a gourmet sandwich, you can have them again tomorrow. And the next day, and the next.
Insane Steak Sandwiches taste great with caramelized onions, balsamic reduction and garlic aioli, but all can also be omitted and you will still have a flavorful, beefy sandwich.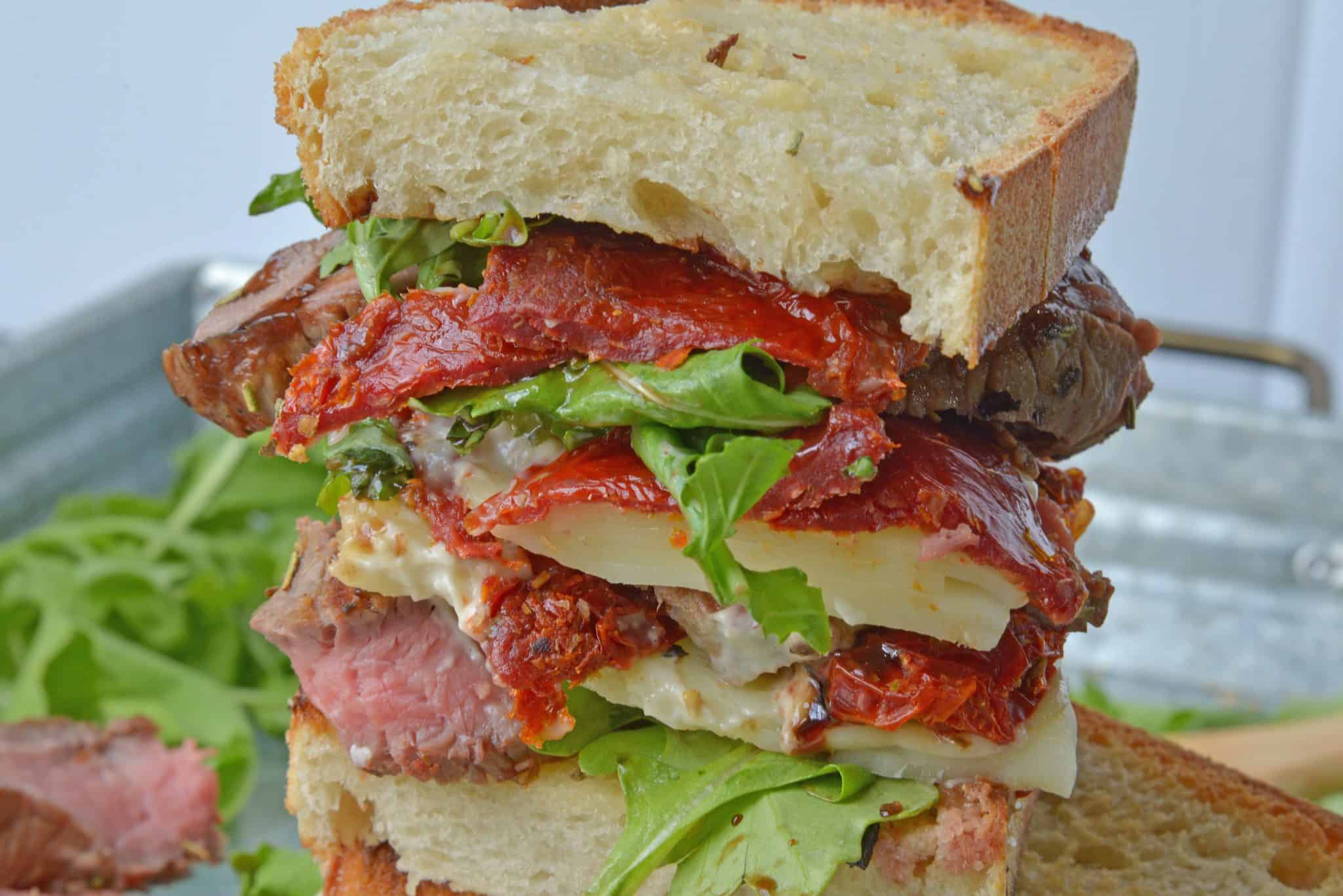 They can also be served hot or cold. I ate my room temperture (let's be honest, I devoured the one you are seeing in pictures of), but I wrapped the other and hubby ate it for dinner cold, still raving about its deliciousness!
Make sure to check out all of the Twist'd Q seasonings, rubs and sauces to make even more insane meal creations! All are masterfully prepared for grilling, smoking and devouring.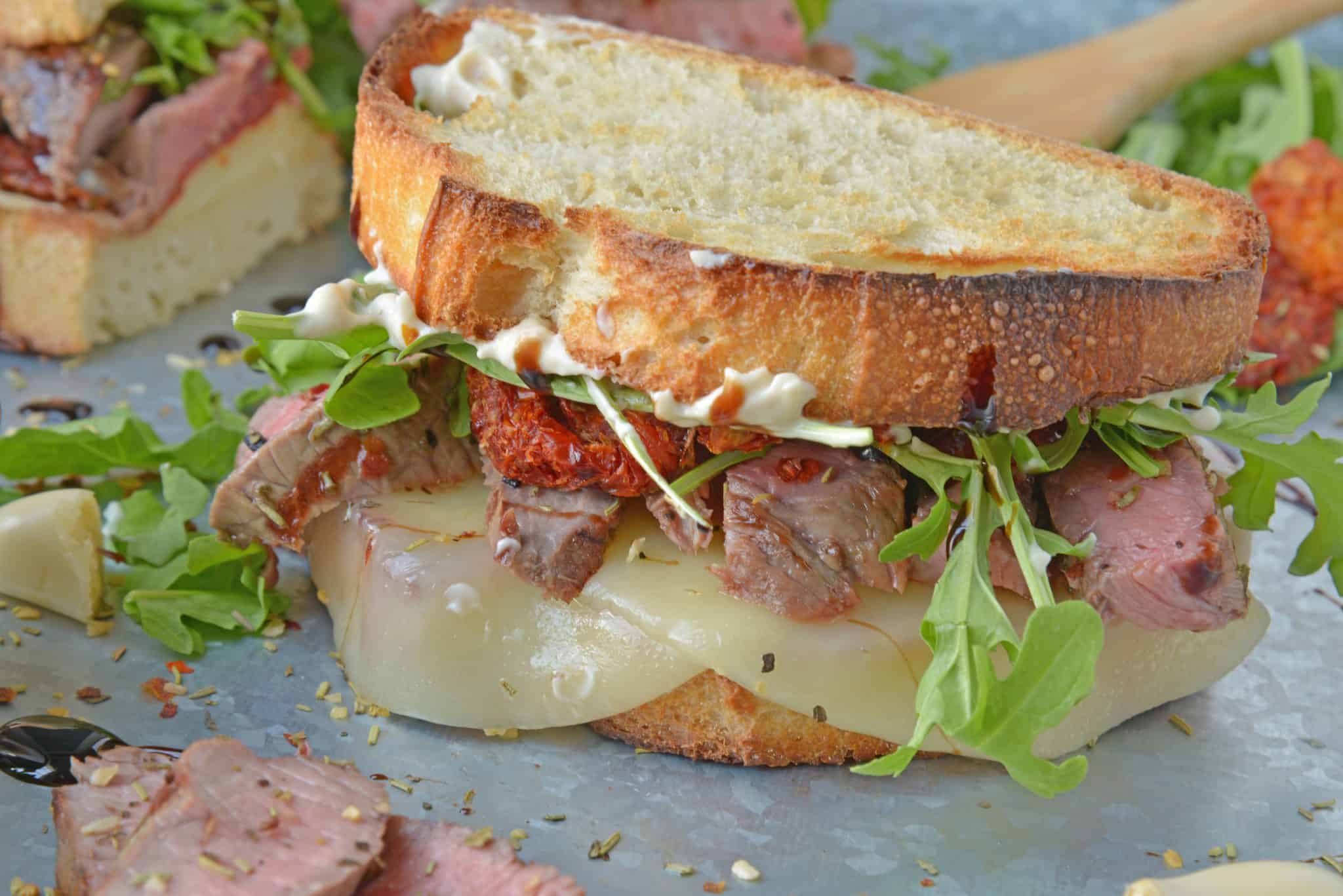 Use their handy dandy store locator to find out where to buy yours and learn more about all of the fabulous flavors
Check out some of these easy BBQ side dishes to serve with your Insane Steak Sandwich: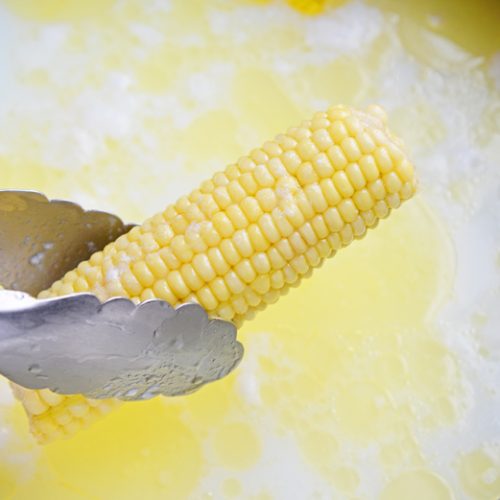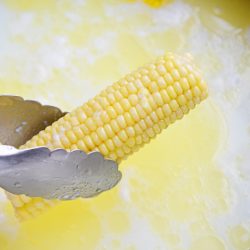 Boil Corn on the Cob
Forget what you think you know about how to boil corn on the cob. This method for boiled corn is simple, yet makes the corn super flavorful!
See The Recipe!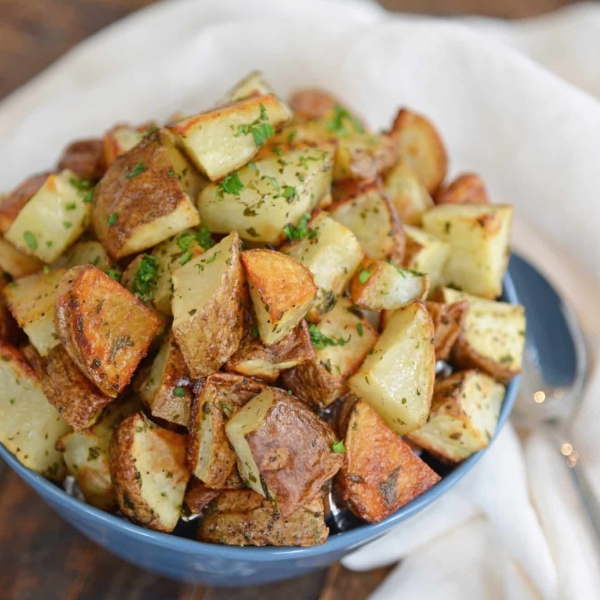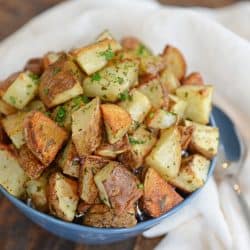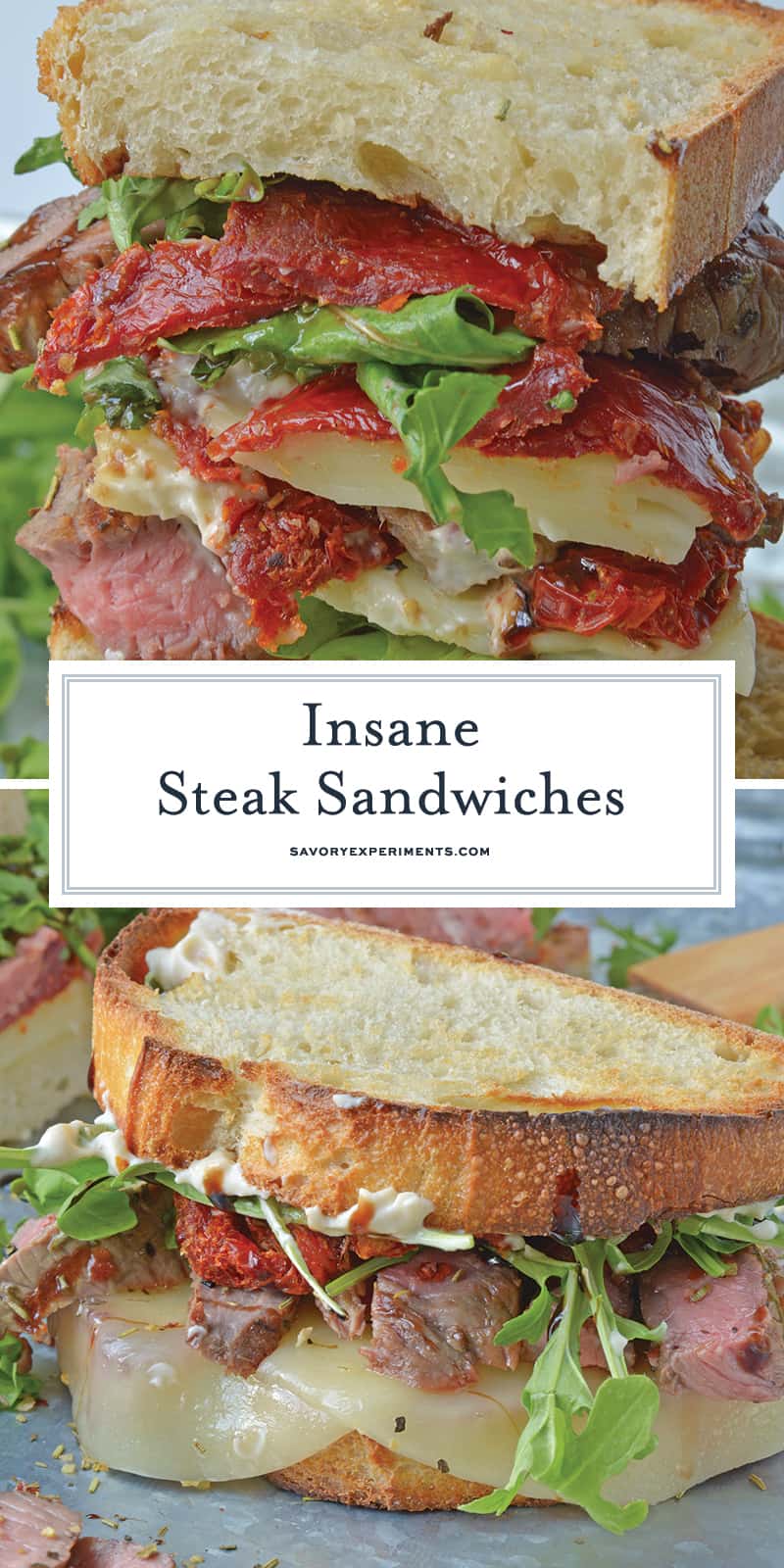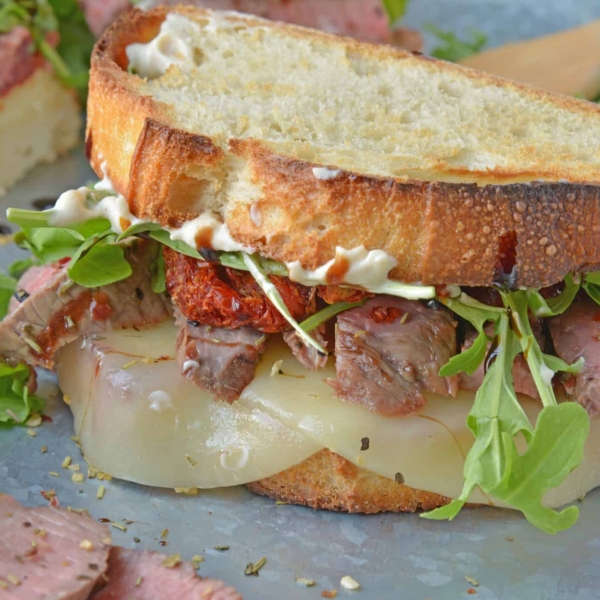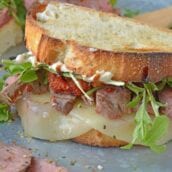 Insane Steak Sandwiches
Insane Steak Sandwiches use seasoned sirloin steak thinly sliced on toasty bread with provolone, sun dried tomato, arugula and zesty garlic aioli. The best steak sandwiches you've ever eaten!
Instructions
Rub flank steak with extra virgin olive oil and then Twist'd Q Insane Steak Seasoning then cover with plastic wrap. Allow to marinate for a minimum of 10 minutes, but up to 24 hours.

Heat grill, either charcoal or gas, to medium-high heat and oil grates with cooking spray or vegetable oil.

Grill steak for 3-4 minutes on each side. The total time will depend on your desired level of doneness, but also the thickness of your steak. When in doubt, use a meat thermometer. Pull it off at 140 degrees for medium rare. Allow to rest while you prepare other ingredients.

Toast bread on both sides. Once the bread is toasted, baste both sides with melted butter and then rub with raw garlic clove. Getting a nice crunch will be imperative to making sure your hefty sandwich can handle the heavy ingredients, so don't be shy with browning.

Slice sirloin steak into 1/4-1/2 inch strips, being mindful to cut against the grain. This shortens the fibers, making them easier to chew and bite in sandwich form.

Generously slather one side of your toast with garlic aioli, topping with arugula, sun dried tomato, provolone and finally thinly sliced flank steak. Finish with a drizzle of balsamic reduction.
Nutrition
Calories:
955
kcal
,
Carbohydrates:
29
g
,
Protein:
68
g
,
Fat:
61
g
,
Saturated Fat:
29
g
,
Cholesterol:
212
mg
,
Sodium:
978
mg
,
Potassium:
1202
mg
,
Fiber:
2
g
,
Sugar:
17
g
,
Vitamin A:
960
IU
,
Vitamin C:
3.3
mg
,
Calcium:
506
mg
,
Iron:
5.6
mg
Make sure to follow Twist'd Q on Facebook, Instagram, Twitter and Pinterest for even more insanely delicious recipes!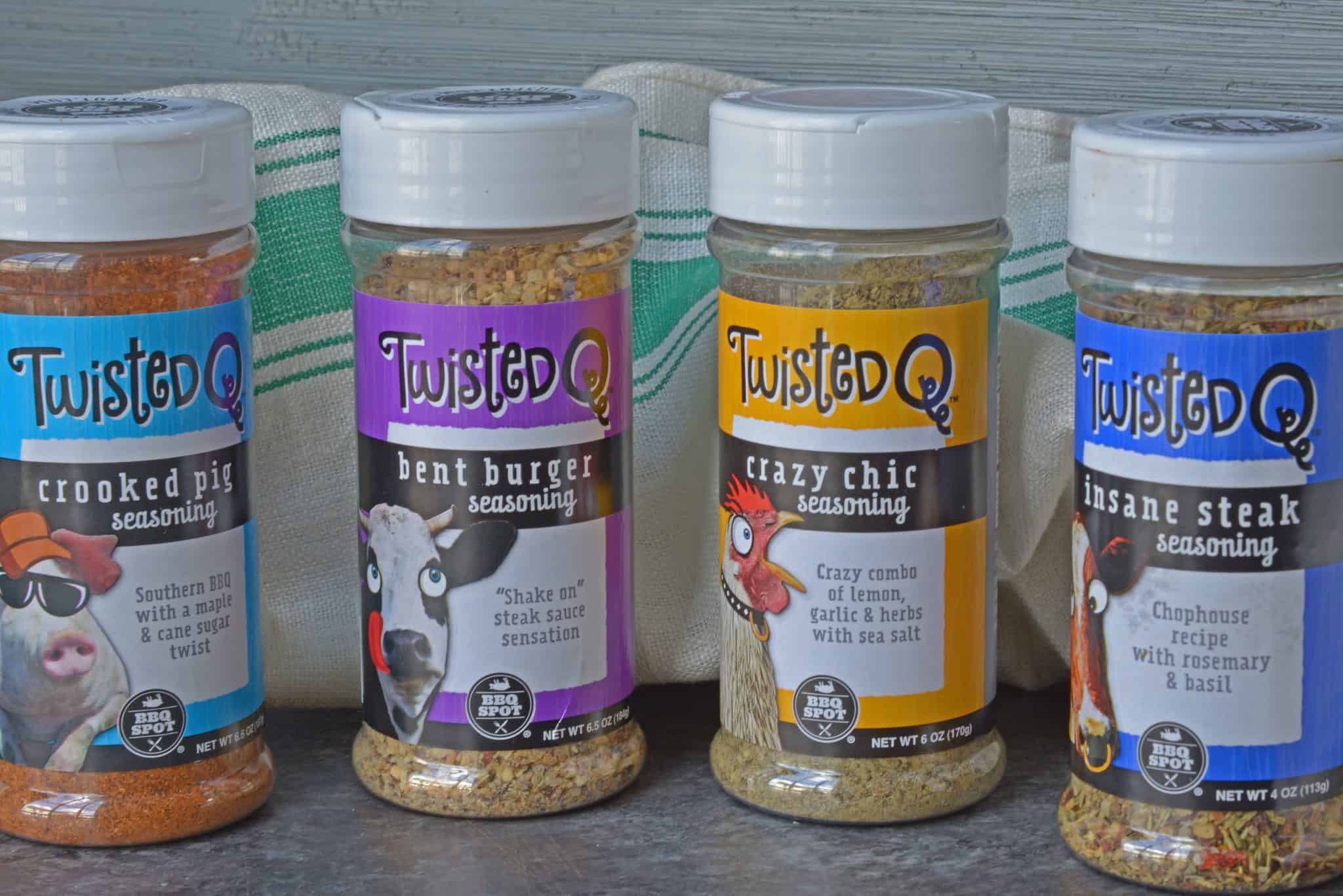 This post is sponsored by Twist'd Q, however all comments and opinions are 100% my own.