Goat Cheese Orzo Salad is one of my favorite quick pasta salad recipes. Orzo is a short pasta that is shaped like a grain of rice and therefore commonly mistaken for rice.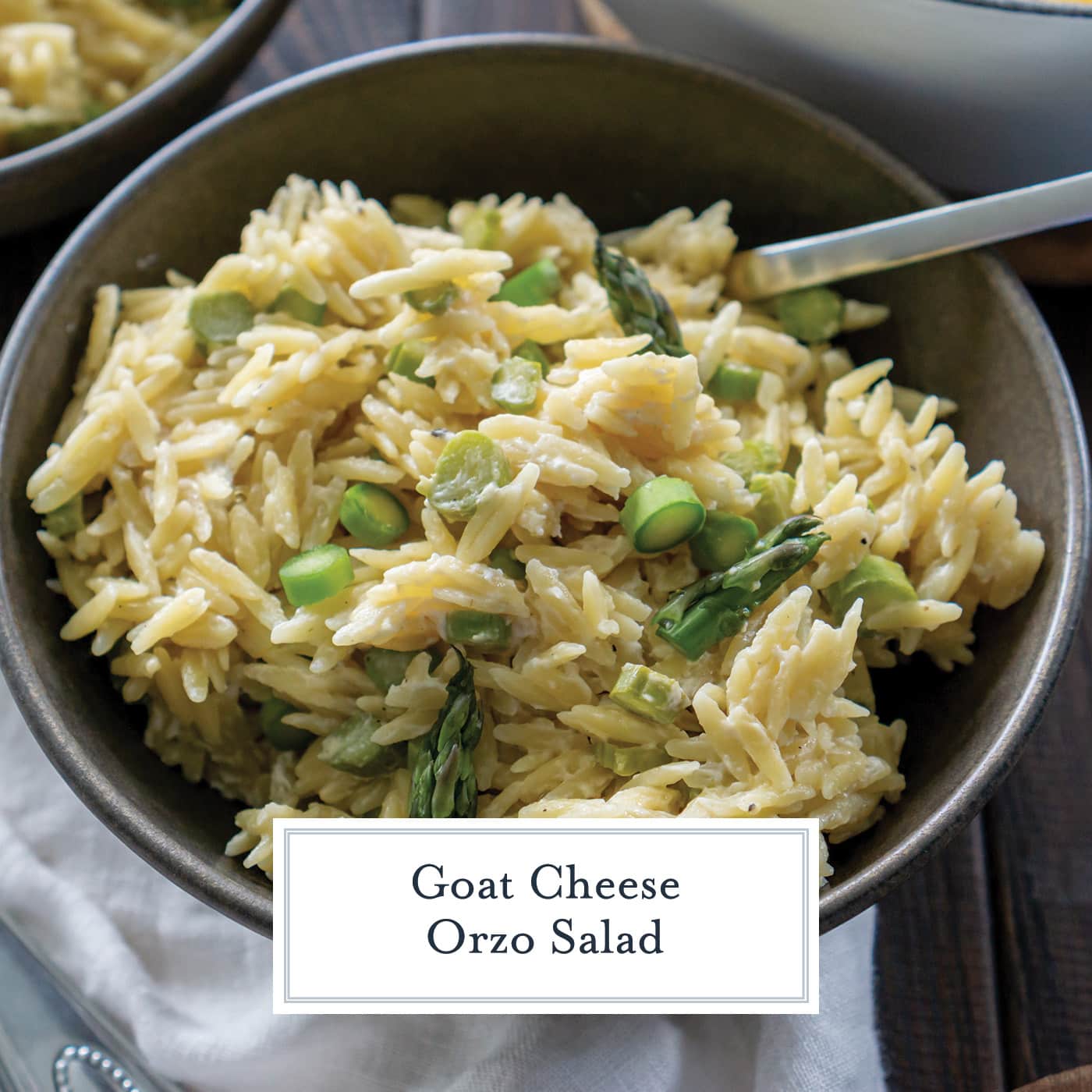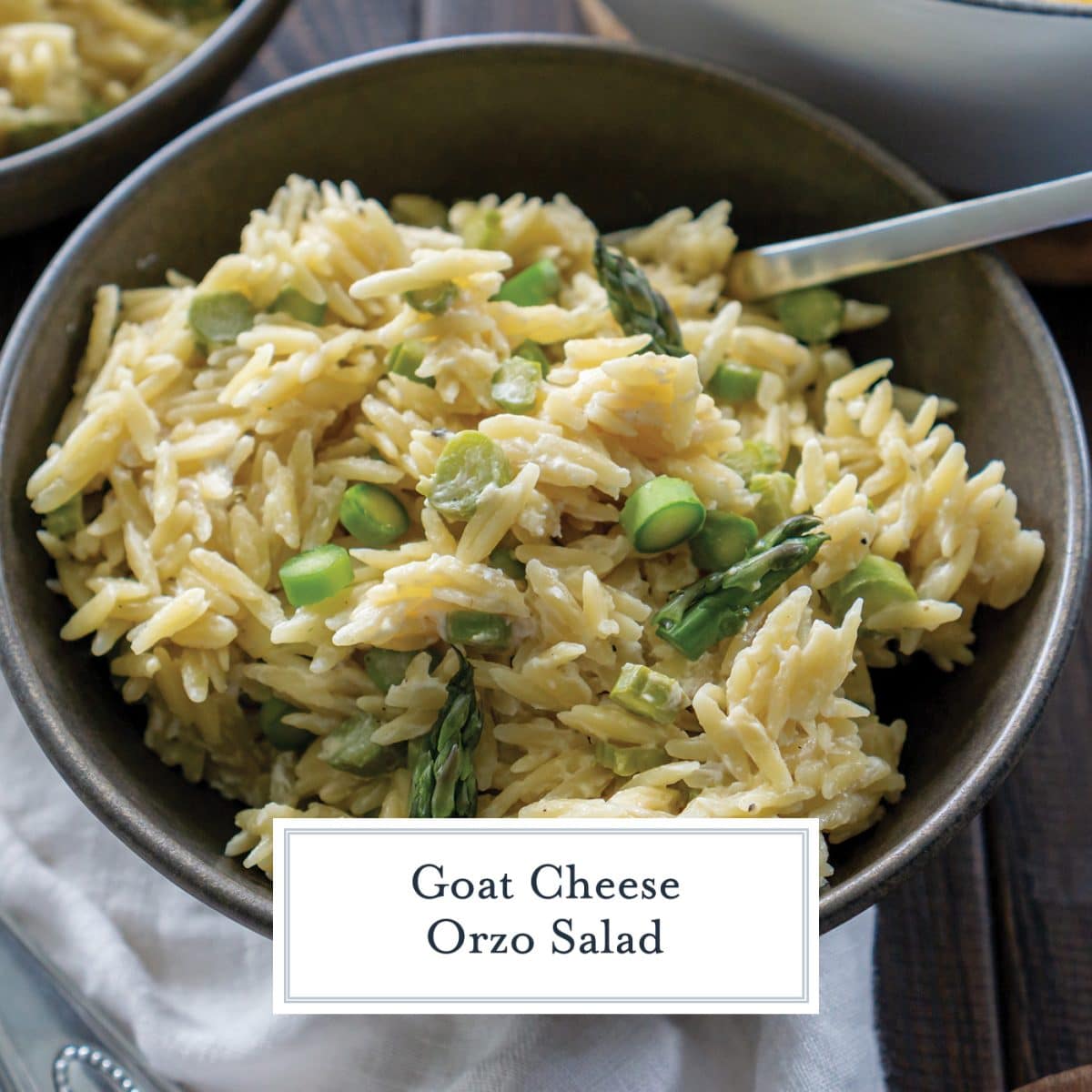 Orzo Pasta Salad is one of my favorite quick pasta salad recipes. Orzo is a short pasta that is shaped like a grain of rice and therefore commonly mistaken for rice.
It's compact shape and quick cooking capability make it ideal for one-dish meals, casseroles, soups and pasta salads. Al dente in just 4 minutes, it will actually take you longer to preheat the oven for your asparagus than it will to cook the orzo!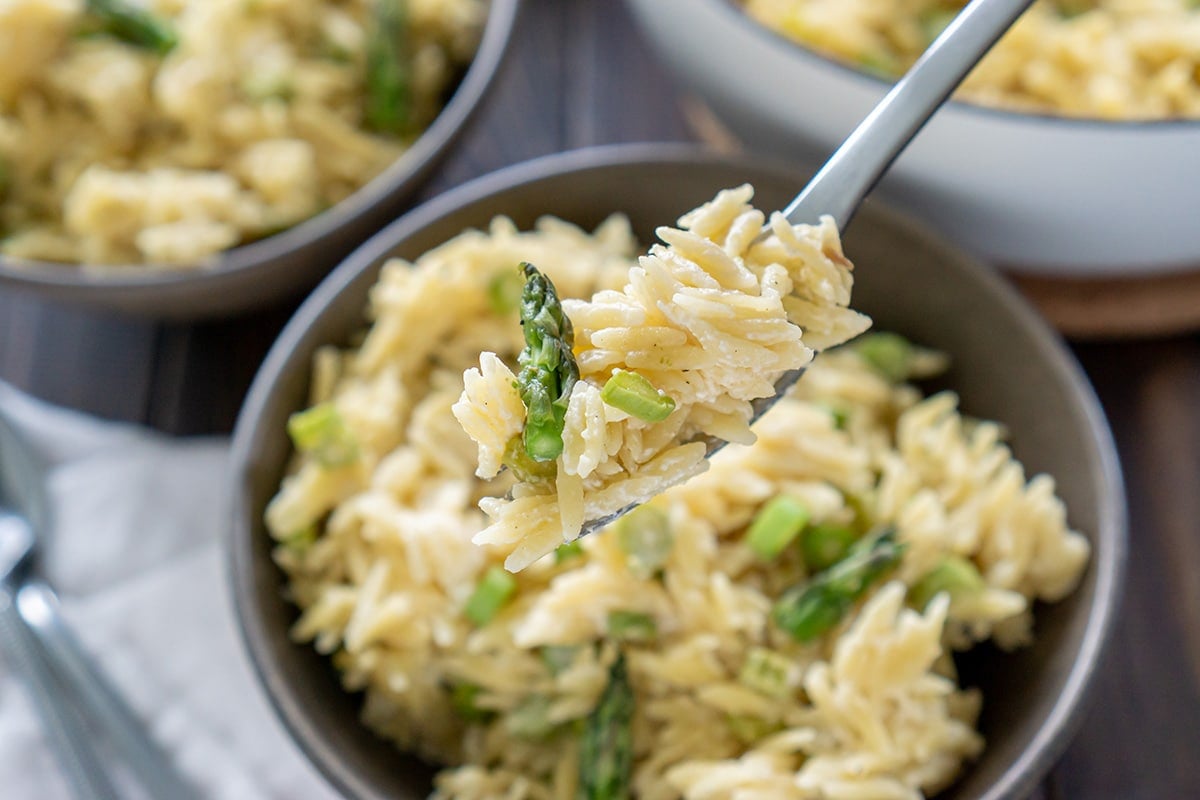 Goat Cheese Orzo Salad Recipe
Goat Cheese Orzo Salad is verstile side dish. Serve it with just about any protein or use it as the base for a meal that uses an earthy sauce, like my Orange Caramel Scallops.
Just enough flavor to taste delicious on its own, but not too much to overpower any other dish.
One word of advice when heating goat cheese is to not overheat it! I know that sounds a little odd, but it is true. Most goat cheeses don't melt in a melty sort of way.
You see, cheeses like ricotta and goat cheese are curdled with citric acid (versus rennet for other cheeses like mozzarella) and therefore they will never melt.
If heated too high, goat cheese will take on a grainy consistency that is not nearly as appetizer as the sticky, white cheese we all know and love. So be careful of heating too high.
For my Orzo Salad, the goat cheese is pre-crumbled and added at the very last stage to prevent this from happening, just using the residual heat from the pasta and asparagus to heat it.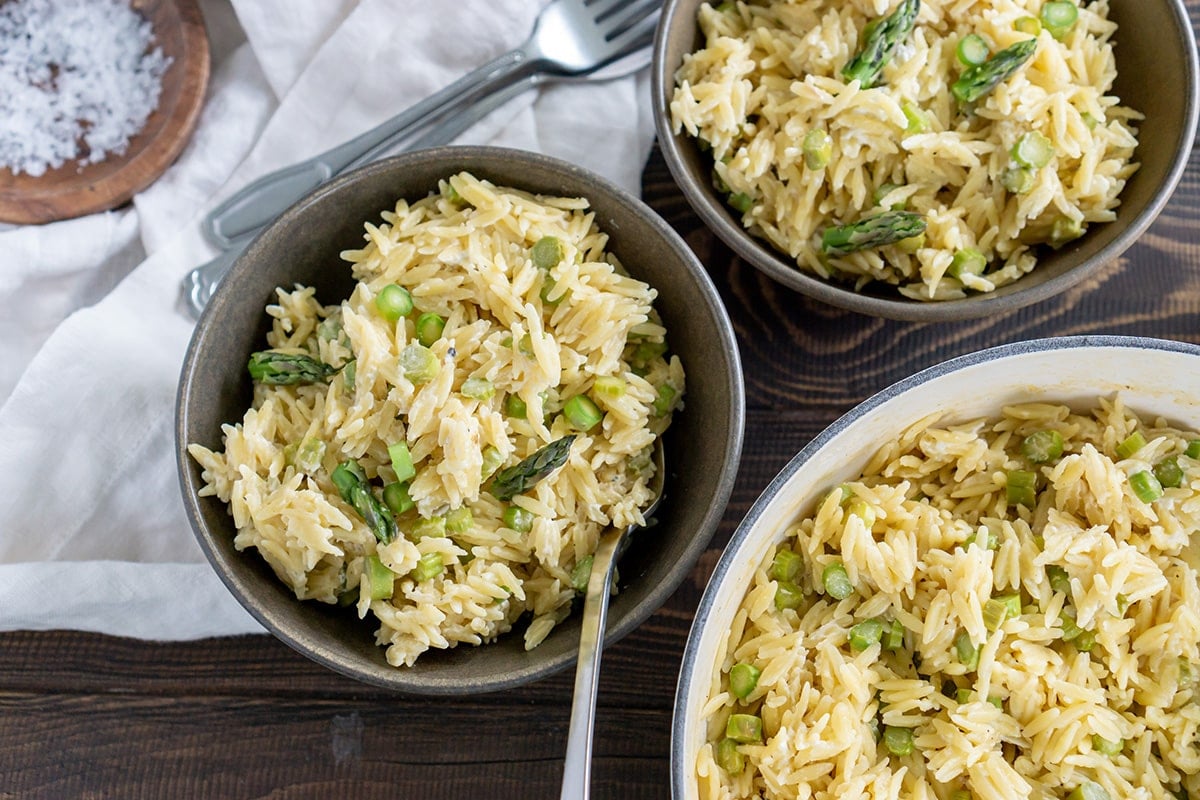 Ingredients
The basic ingredients of this easy pasta salad make it ideal for meal prep. It takes little effort, but packs a big flavor punch.
Green asparagus – Asparagus is one of my favorite veggies to add to salads. Just make sure it is fully cooked before adding.
Orzo – Orzo is my favorite pasta to use for this pasta salad recipe, but you can use any type of pasta you'd like! Check the section below for some of my favorite alternatives.
Goat cheese – You can't have a goat cheese salad without creamy goat cheese! If you're not a big fan, I've offered other alternative cheeses below.
Salt and pepper – I like to use fine sea salt and freshly ground pepper to season this greek orzo pasta salad. You don't need much, as the flavors of the ingredients stand alone on their own.
Extra virgin olive oil – When combined with the lemon juice, it makes a great salad dressing type mixture. It's simple in flavor, yet very effective to making a great recipe for a homemade lemon vinaigrette.
Lemon juice – always use fresh lemon juice when making this orzo salad recipe. The bottled variety has a weird after taste due to the preservatives in the bottle.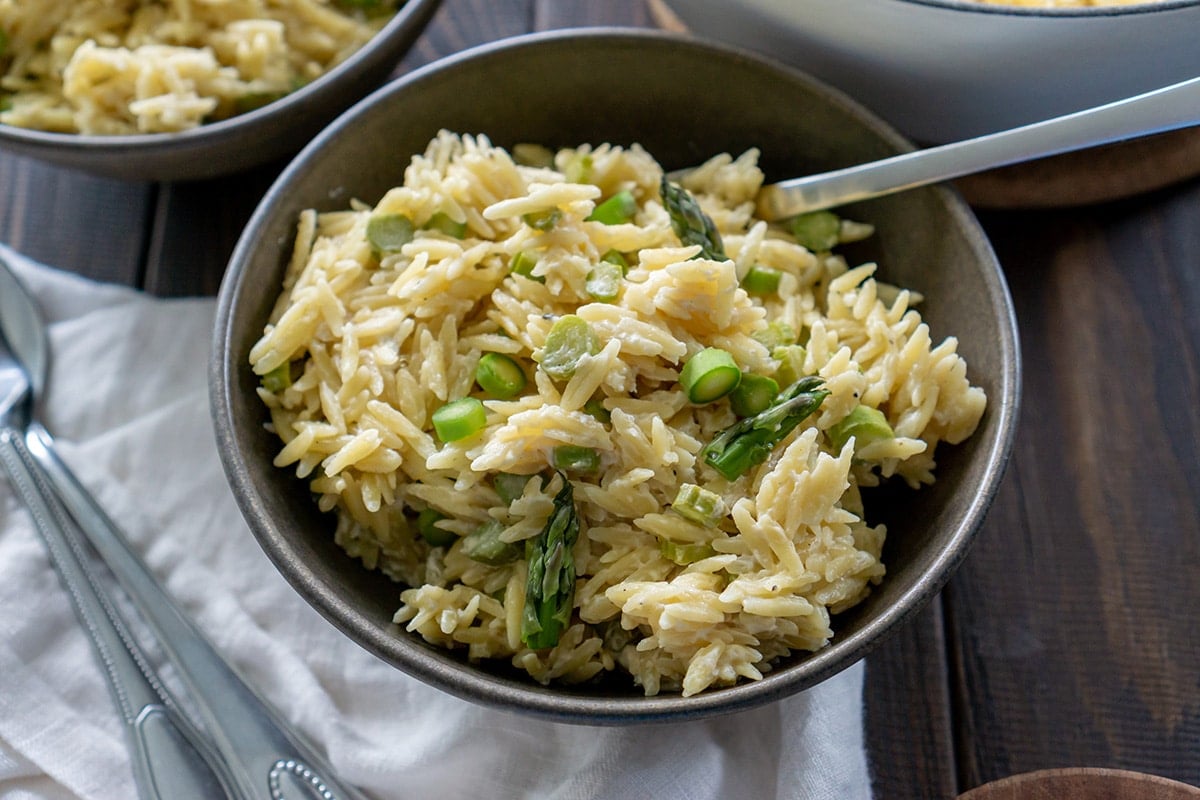 How to Make Orzo Salad
Cook asparagus. Trim ends of asparagus and lay on a baking sheet. Toss with 1 tablespoon extra virgin olive oil, fine sea salt and finely ground black pepper. Bake, turning once until tips are a little crispy and stalks are soft and flexible.
Cook orzo. Meanwhile heat a medium saucepan filled with water over high heat and bring to a boil. Salt water if desired. Add uncooked orzo to boiling water and cook per package directions for al dente. Strain.
Toss with dressing. Transfer cooked orzo to a large bowl. Toss with remaining olive oil, crumbled goat cheese, lemon juice, fine sea salt and ground pepper.
Serve. You can serve this perfect side dish hot, room temperature or cold.

Variations
Extra veggies – If you'd like to add some fresh veggies or color to this salad, feel free! Red onion, cherry tomatoes, english cucumber, artichoke hearts, bell peppers, garbanzo beans, briny olives, or green onions would all be great additions. Top with some fresh parsley for even more color.
Cheese – While this is a goat cheese salad, you can certainly swap it for another kind. Tangy feta cheese, mozzarella balls, or even fresh mozzarella cheese taste great with this lemon orzo pasta salad.
Dressing – You can easily turn this into a Greek orzo salad with a zingy Greek dressing. You can also add a splash of red wine vinegar or balsamic vinegar or substitute the olive oil for a homemade Italian dressing.
Pasta – You can really use any shape of pasta that you'd like. Here are the best pastas for pasta salad all easily found at the grocery store: fusilli, rotini, farfalle, and macaroni.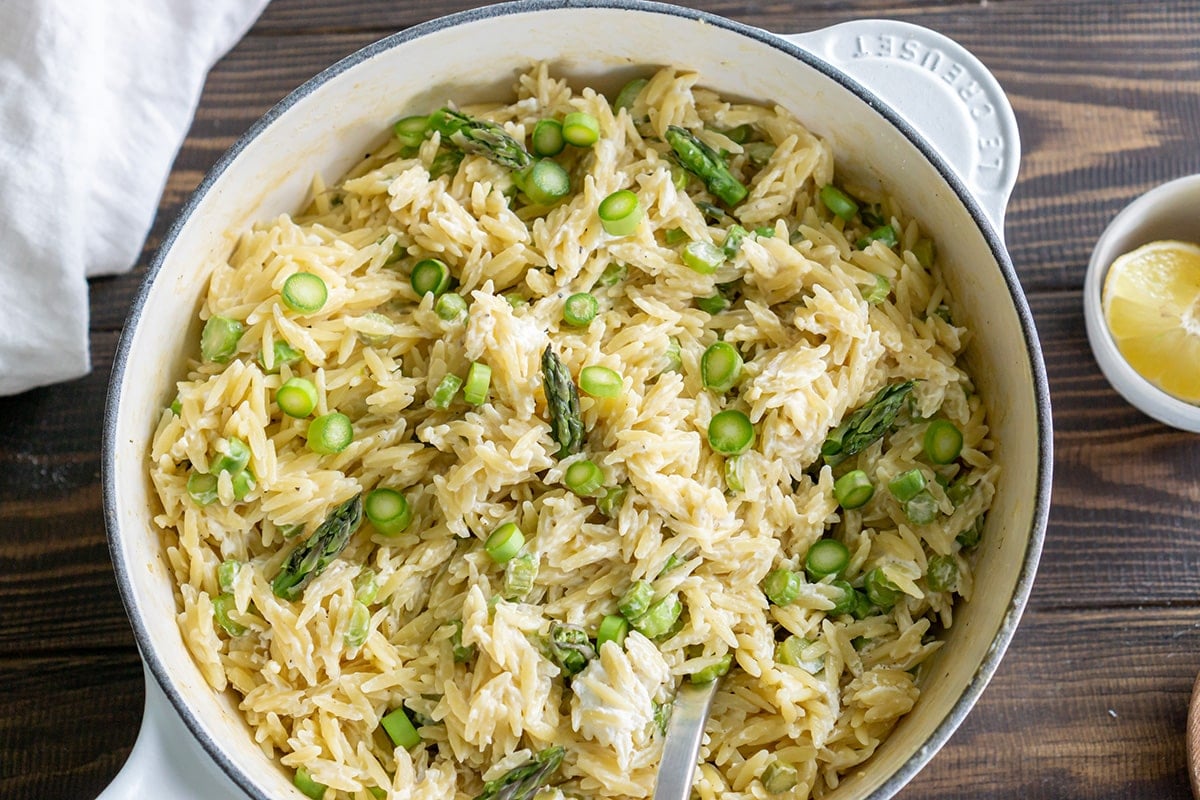 Storage, Make Ahead and Freezing
Storage: You can store leftovers in an airtight container in the refrigerator for up to two days. Any longer and things tend to get a little soggy.
Make Ahead: You can make this orzo salad in advance up to a few hours. In fact, it might taste better made 4-5 hours ahead so the flavors have time to penetrate the pasta and marry. If you make it too far in advance, the pasta can get gummy and soggy.
Freezing: You can freeze pasta, but it typically turns out gummy and with a funny texture after thawing. It is only suggest to freeze for up to 2 weeks, which in my house just isn't worth it. I'd rather make another batch.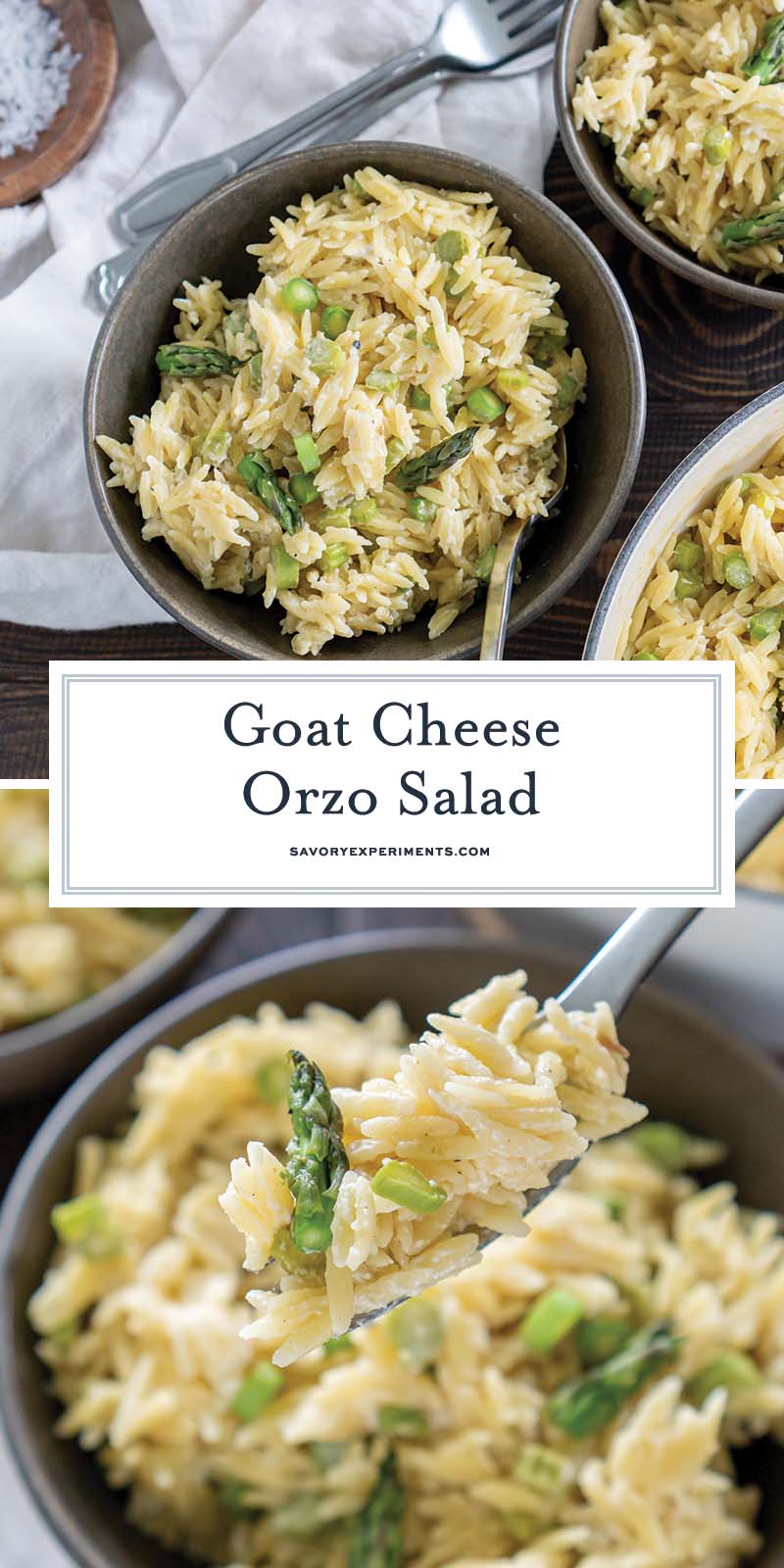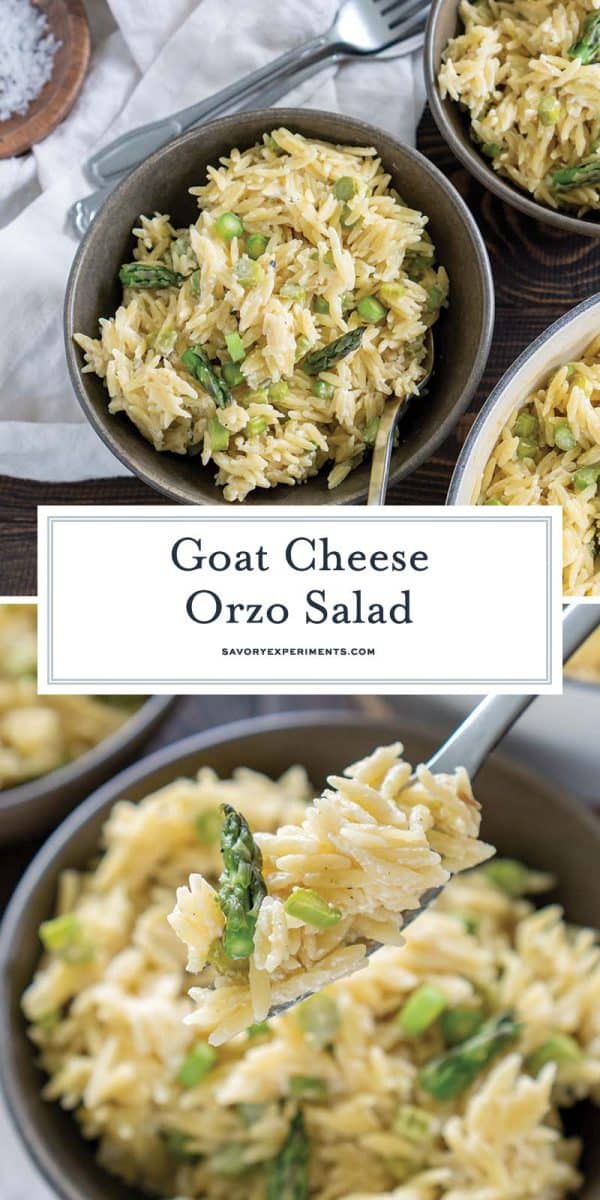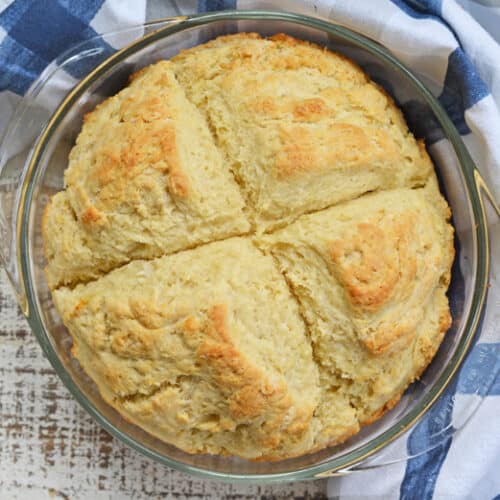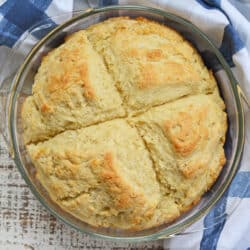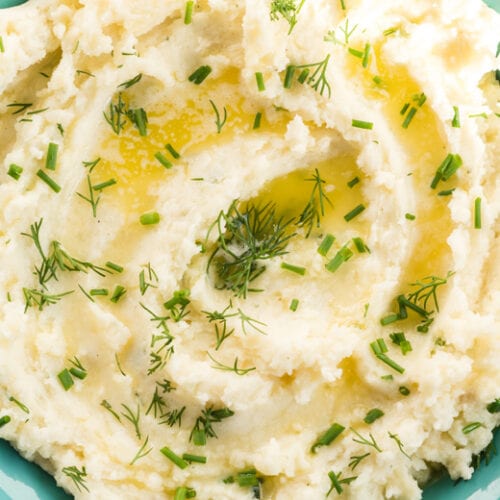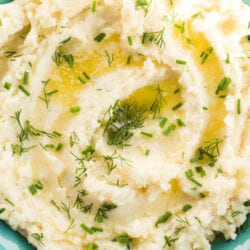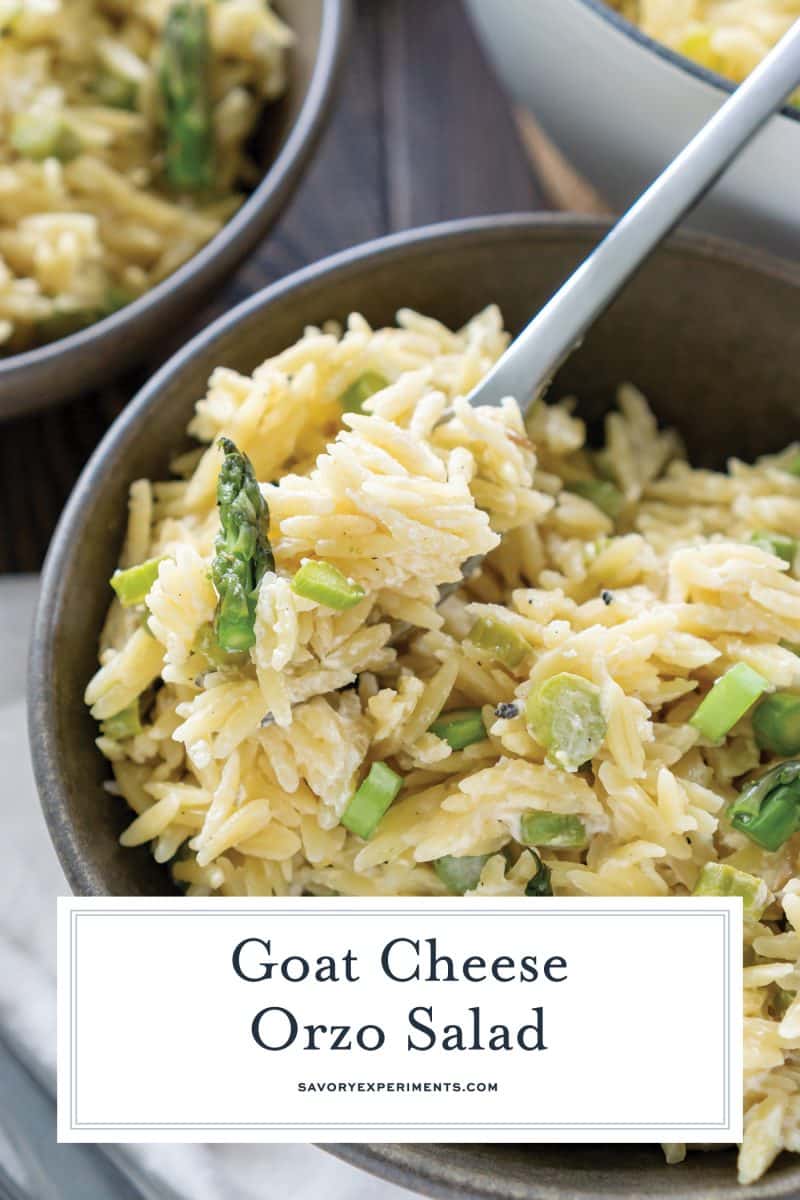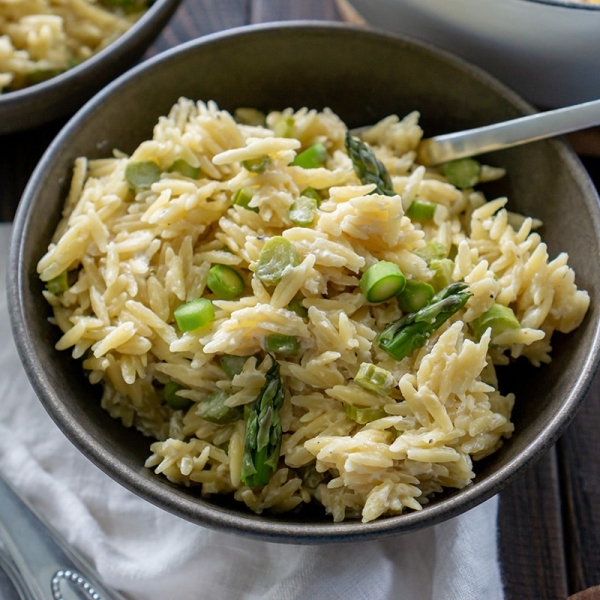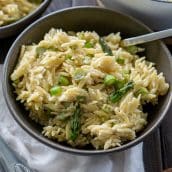 Goat Cheese Orzo Salad
Goat Cheese Orzo Salad is a quick side dish recipe that uses quick cooking pasta with creamy goat cheese and roasted asparagus spears.
Instructions
Combine the vegetable broth, orzo, and 1 tablespoon of the olive oil to a medium saucepan over medium-high heat. Bring to a boil, then add in the cut asparagus.

Cook, uncovered, for 8-10 minutes, stirring frequently (similar to how you would cook risotto), until the orzo is al dente and the liquid has been absorbed.

Remove saucepan from heat and mix in the remaining 1 tablespoon of the olive oil, goat cheese, salt, pepper, lemon juice and lemon zest.

Orzo salad can be served hot, at room temperature or even chilled.

If you've tried this recipe, come back and let us know how it was in the comments or star ratings.
Nutrition
Calories:
246
kcal
,
Carbohydrates:
28
g
,
Protein:
10
g
,
Fat:
10
g
,
Saturated Fat:
4
g
,
Cholesterol:
13
mg
,
Sodium:
397
mg
,
Potassium:
83
mg
,
Fiber:
1
g
,
Sugar:
1
g
,
Vitamin A:
295
IU
,
Vitamin C:
1.5
mg
,
Calcium:
48
mg
,
Iron:
1
mg