Garlic Butter Sauce Recipe
With only 3 ingredients and 5 minutes to make, this Garlic Butter Sauce can't be beat! It's the perfect sauce for dipping pizza and breadsticks!

If you've ever wondered how to make garlic butter sauce, wonder no more. This recipe is just like the Papa John's dipping sauce for pizza or breadsticks!
What is your favorite part about ordering pizza? The obvious answers would be the ease of no cooking and little clean up, and being able to "indulge" in something cheesy and delicious.
But one of my favorite parts of ordering pizza are the breadsticks. More specifically, dipping said breadsticks into a garlic butter sauce!
Okay, it's the Garlic Butter dipping sauce I crave. I want ALL the dipping sauce.
I like it so much, in fact, that I came up with my own recipe. You are going to love how quick and easy it is. For being such a simple sauce, it really adds so much extra flavor.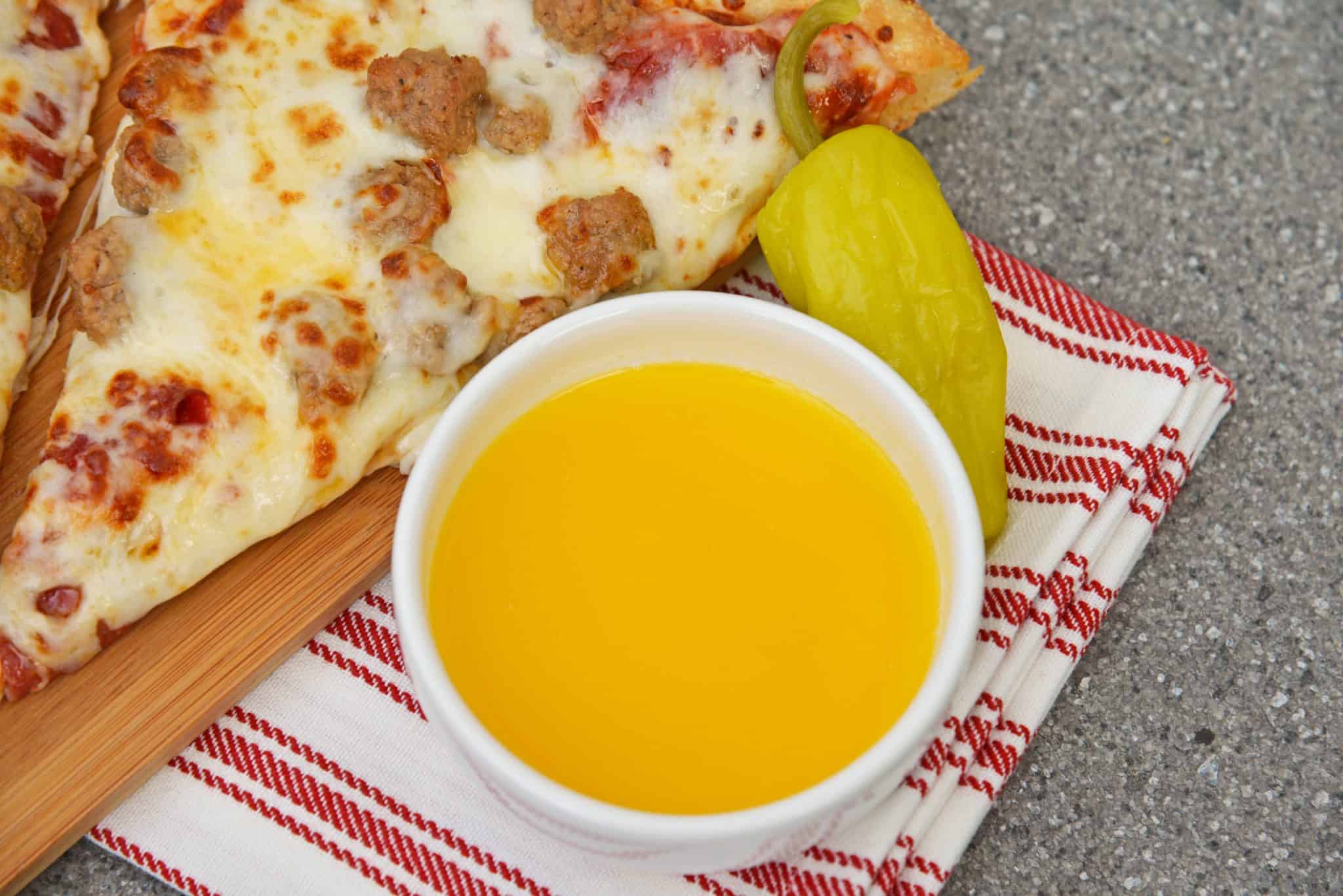 It's not only good for dipping bread sticks, but I also like to dip my pizza crust.
Besides dipping, you could even brush this sauce on top of rolls before they go into the oven for an extra garlic kick or vegetables. With only 3 ingredients and 5 minutes to make, it's an easy way to add flavor!
This sauce is one of those times when the quality of butter is important. Garlic Butter Sauce is such a simple recipe, that choosing quality ingredients is very important and not all butters are created equal.
While it is fine to just throw a stick of butter in the pan, consider using cultured or European butter for a tangy, robust flavor. You can also use clarified butter, butter with milk solids and water removed.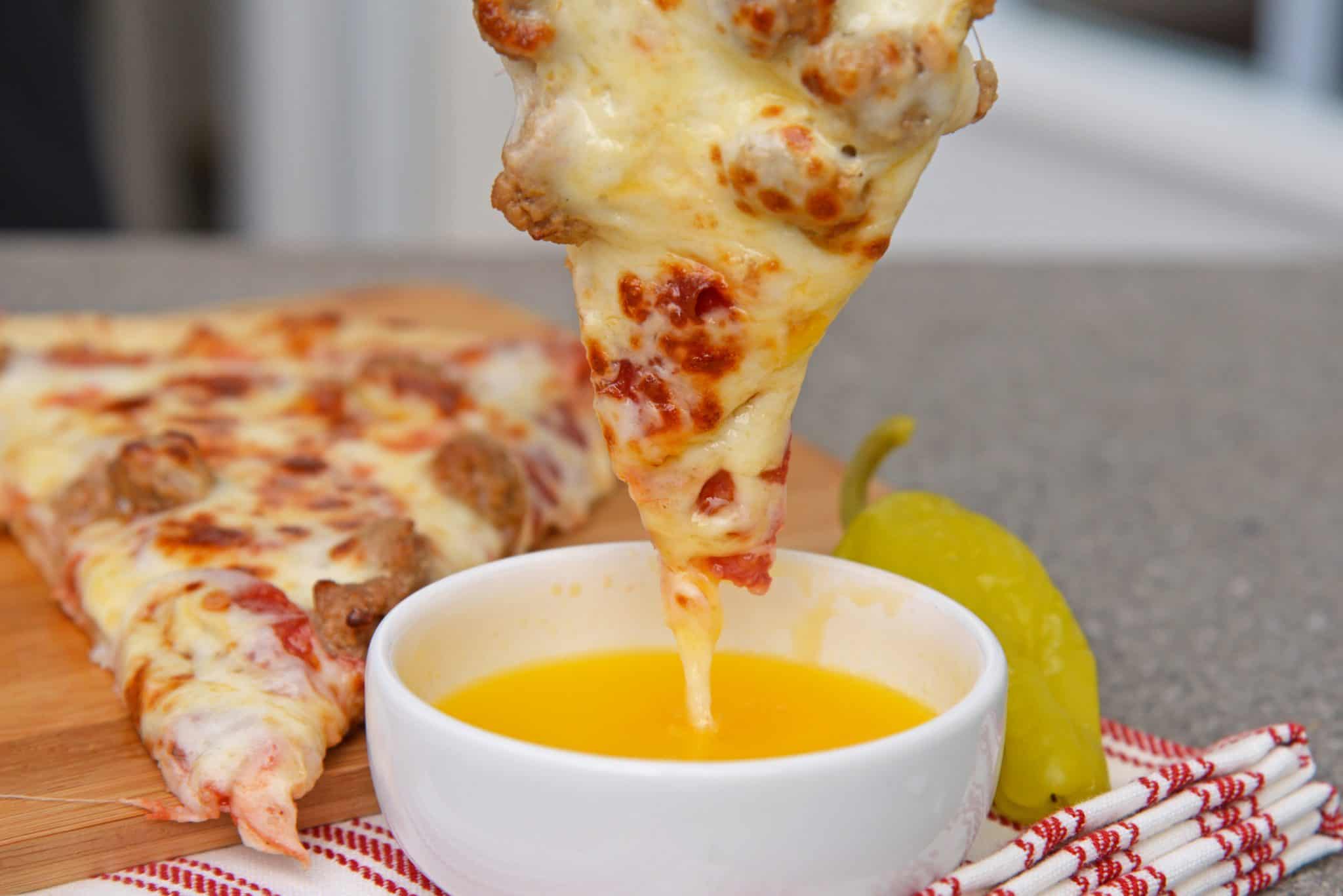 Butter is required to have an 80% butterfat, but cheaper butters might also have more water. American butter typically doesn't have as much flavor either.
One of the things that makes garlic butter dipping sauce from many pizza joints different is that they use margarine, not real butter. So if you think the taste is a little "off," that might be why. I do suggest using clarified butter if you are going to use real butter.
The second trick is using garlic POWDER, not granulated garlic. Powder will absorb into the butter without being grainy.
Lastly, the sauce tastes best if it sits for a while to allow the flavors to marinate. Chances are the dipping sauce you got from the restaurant had a days… if not weeks to sit. It is one of the reasons they use margarine, it is much more stable and lasts longer!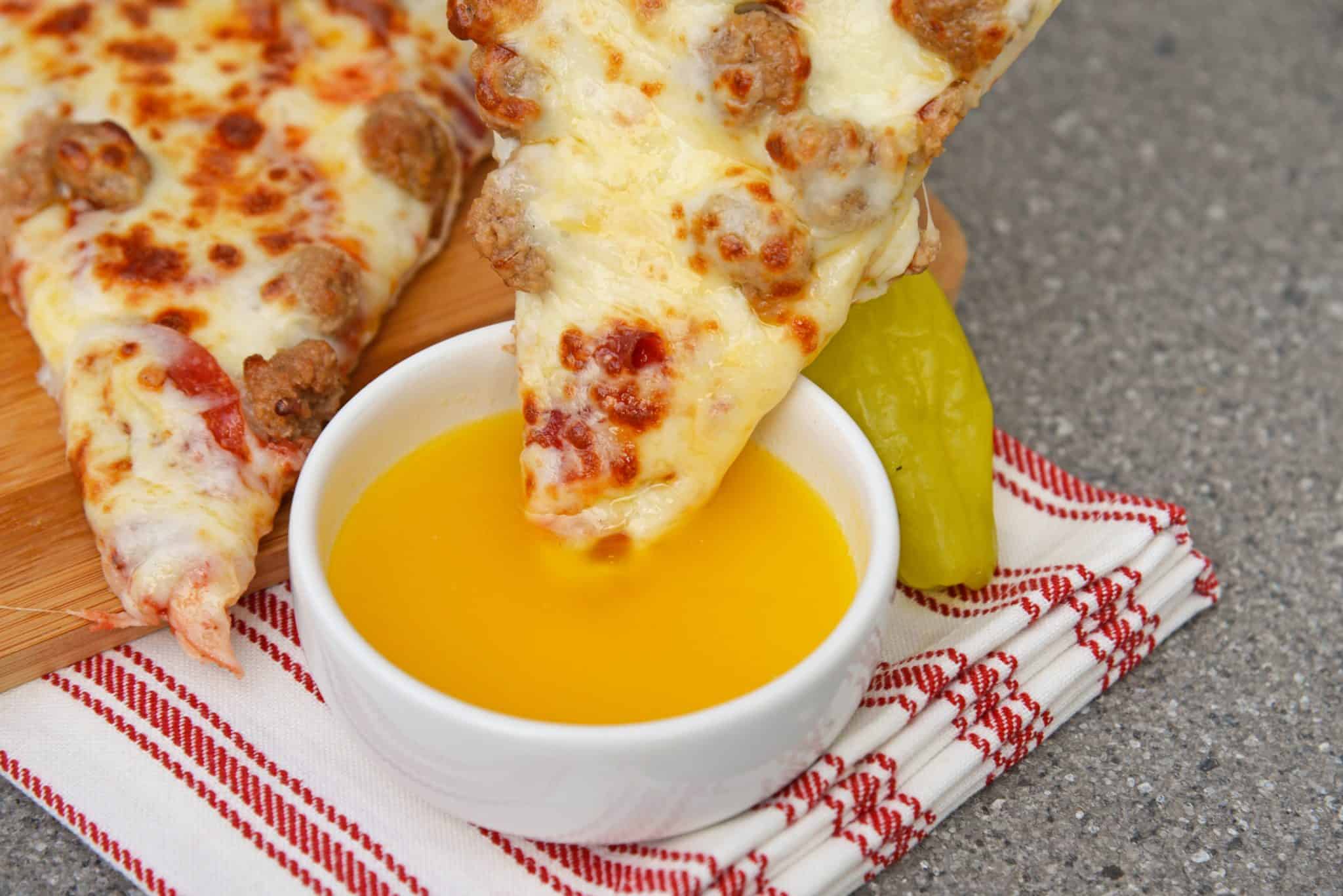 So the next time you're craving the garlic sauce from your favorite local pizza place, just take a few minutes to make your own. Your taste buds will thank you! Pizza also tastes great with homemade buffalo sauce!
Here are some fabulous homemade pizza recipes to dip in your garlic butter sauce: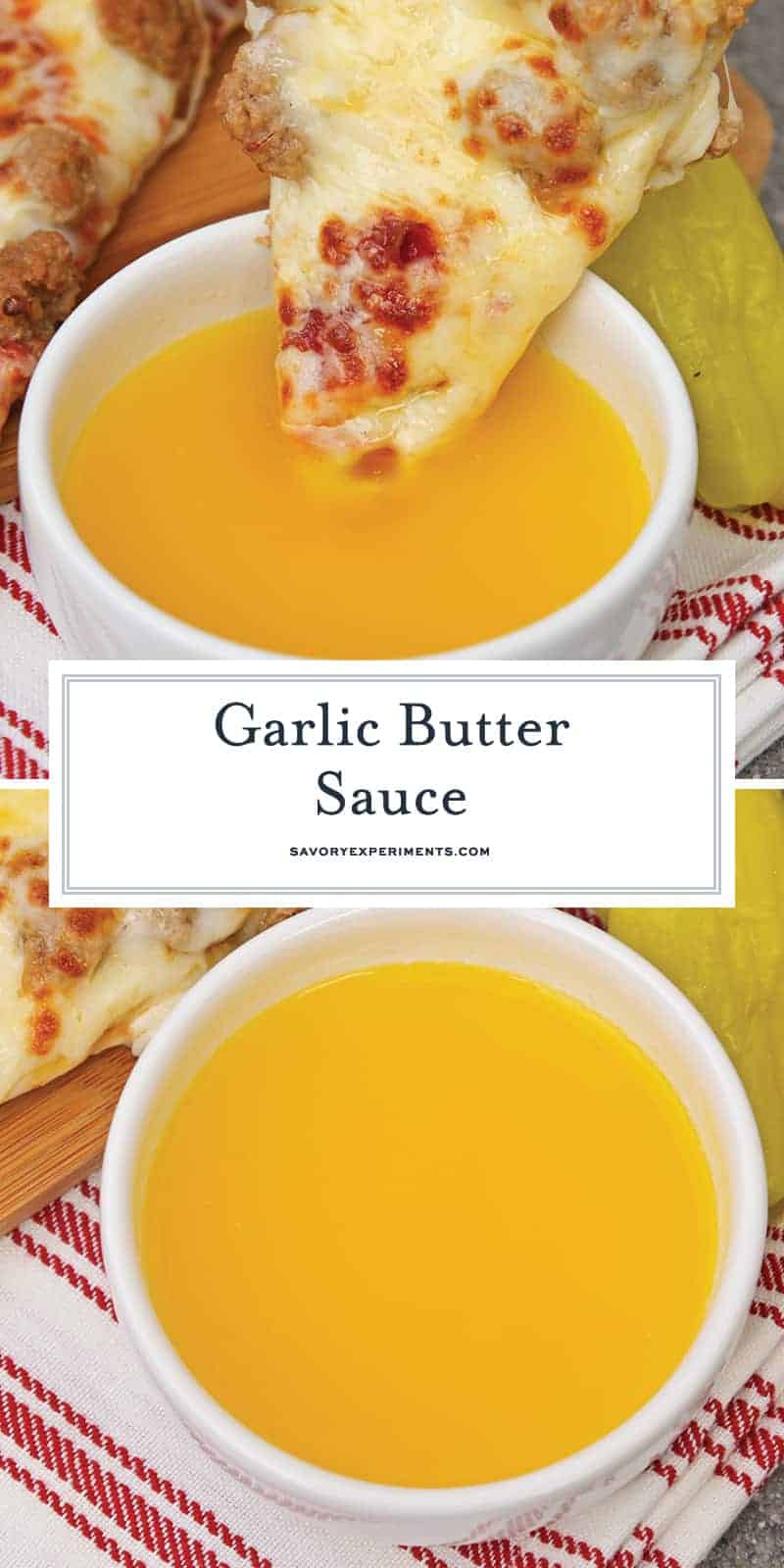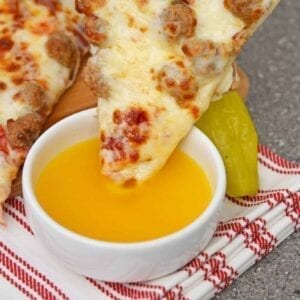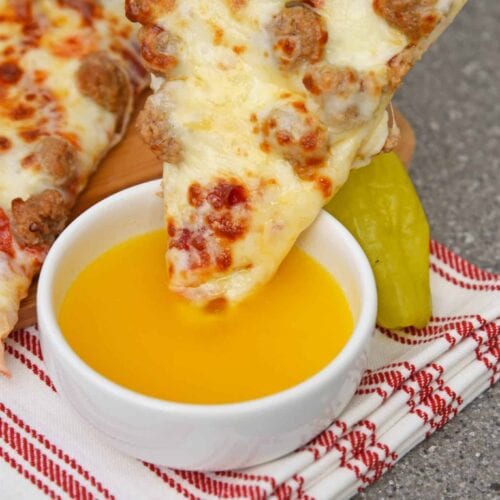 Garlic Butter Sauce
If you've ever wondered how to make garlic butter sauce, wonder no more. This recipe is just like the Papa John's dipping sauce for pizza or breadsticks!
Keyword:
dipping sauce for pizza, garlic butter sauce
Ingredients
1/2

cup

butter*

1

teaspoon

garlic powder

Dash fine sea salt
Instructions
Combine butter, garlic powder and fine sea salt in a small sauce pan.

Stir and heat until melted. Serve.

If you've tried this recipe, please come back and leave us a note!
Recipe Video
Recipe Notes
*If you have the time, try use clarified butter instead of just a stick. It will give you the bright golden tone. Un-clarified butter might look a little more cloudy, but will taste the same. 
Also see my notes about how restaurants use margarine instead of butter, which is why your garlic butter dipping sauce might taste "off". 
Nutrition Facts
Garlic Butter Sauce
Amount Per Serving
Calories 205
Calories from Fat 207
% Daily Value*
Total Fat 23g 35%
Cholesterol 61mg 20%
Sodium 203mg 8%
Potassium 8mg 0%
* Percent Daily Values are based on a 2000 calorie diet.
If you liked this Easy Dinner Recipe, snag a copy of my Easy Dinner Recipes Mini-Cookbook. Available here for only $0.99, here is a small collection of time-saving, hearty and satisfying dinners guaranteed to get you in and out in 30 minutes or less!