Brace yourself for summer in a cup! These Easy Mint Mojitos are refreshing, tasty, and super easy to whip up on the fly.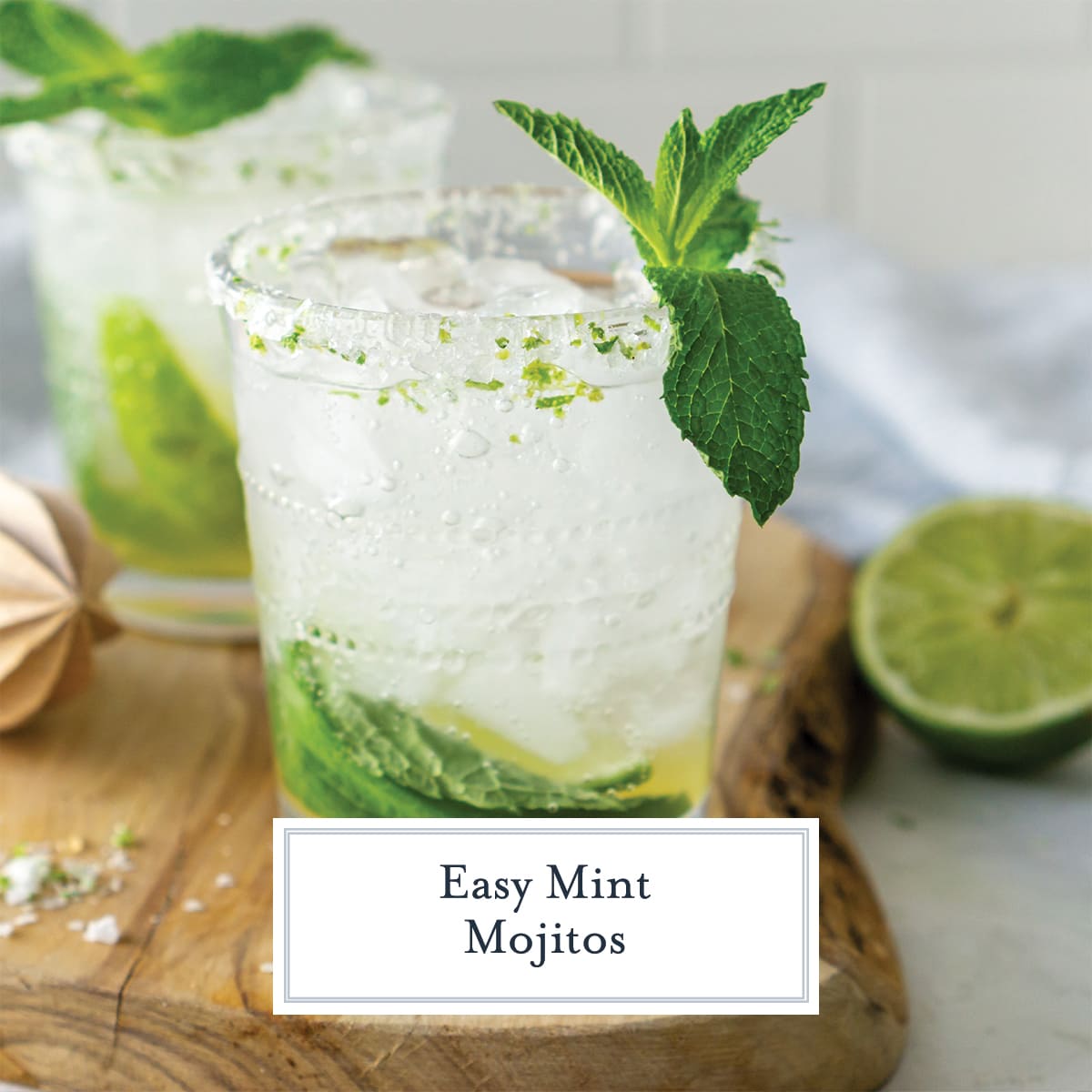 Mint Mojitos
We all know what happens when life gives us lemons, but do you know what to do when life gives you limes?
…You make mojitos!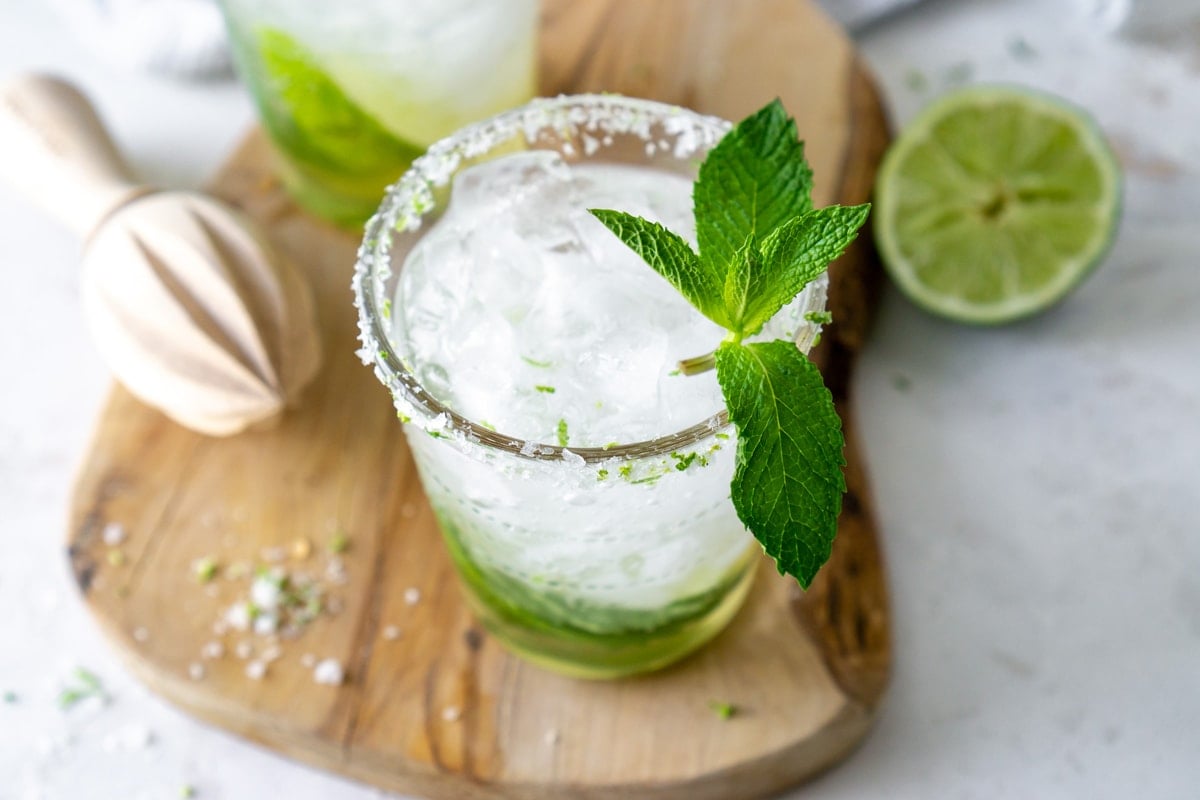 Mojitos are one of the most famous cocktails and like most cocktails, it's actually pretty simple to make.
So let's get ready to mix things up! In no time, you are going to have a refreshing glass for one or a pitcher to share. A classic mojito recipe that is perfect as a refreshing summer cocktail, for any taco Tuesday and to serve with sheet pan quesadillas.
Mojito Ingredients
I made my own simple syrup for this recipe, but you can also purchase it pre-made. It only takes 3 ingredients, and I always have them on hand so for me it just makes sense to quickly whip it up at home.
Lime Infused Simple Syrup
To make the lime infused simple syrup, you only need a couple of ingredients:
Lime: The juice from 1 lime. For best flavor, I recommend only using a real lime.
Sugar and Water: To make syrup from scratch, you will need granulated sugar and water.
Simple syrup will keep, refrigerated, for about one month.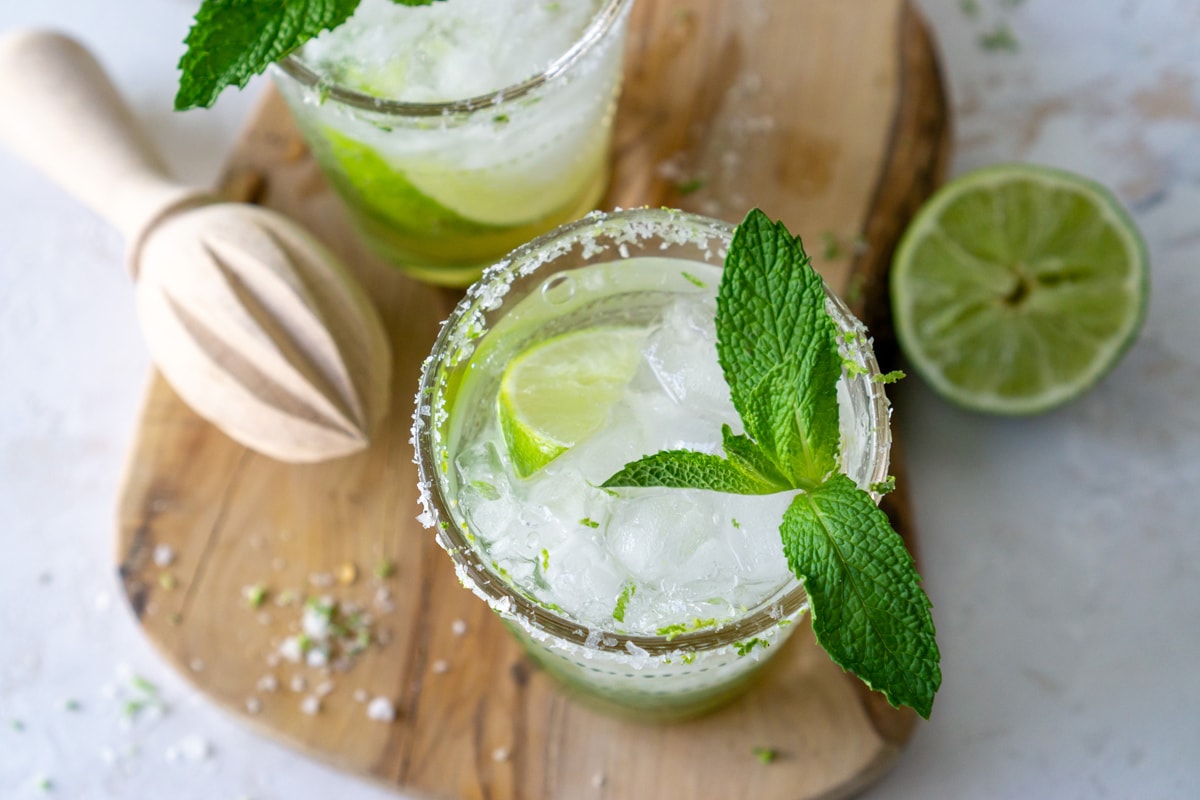 Mojito
Mint: Mint is essential in a mojito. It's essential you use fresh mint leaves, as dried mint leaves will not have the same effect or flavor.
Simple Syrup: The lime infused simple syrup adds incredible flavor to this cocktail. However, you can use regular simple syrup if necessary or plain granulated sugar as a substitute.
Lime: At the risk of sounding obvious, you will definitely need lime! Limes add a wonderful tart flavor, but it is also super refreshing. They are also the quintessential flavor of a mojito.
Alcohol: I used white rum, which is traditional for a mojito, but you can also substitute with vodka if you prefer.
Water and Ice: Seltzer water is key as it adds the perfect fizz to your drink and ice cubes giving it the perfect chill.
*For a detailed list of ingredients, see the recipe card down below.
How to Make a Mint Mojito
1. Make the Simple Syrup. Add all ingredients to a medium saucepan and bring to a simmer. Cover and let simmer for about 10 minutes. (It's important to keep the lid on or too much of the water will dissolve).
2. Cool the Syrup. Transfer the contents to a small glass jar and place in the refrigerator to cool.
3. Rim each glass with a sugar mixture. Combine the sugar, flaky sea salt, and lime zest on a plate. Rim both glasses with a lime wedge, then coat the rim with the sugar mixture and fill with crushed ice.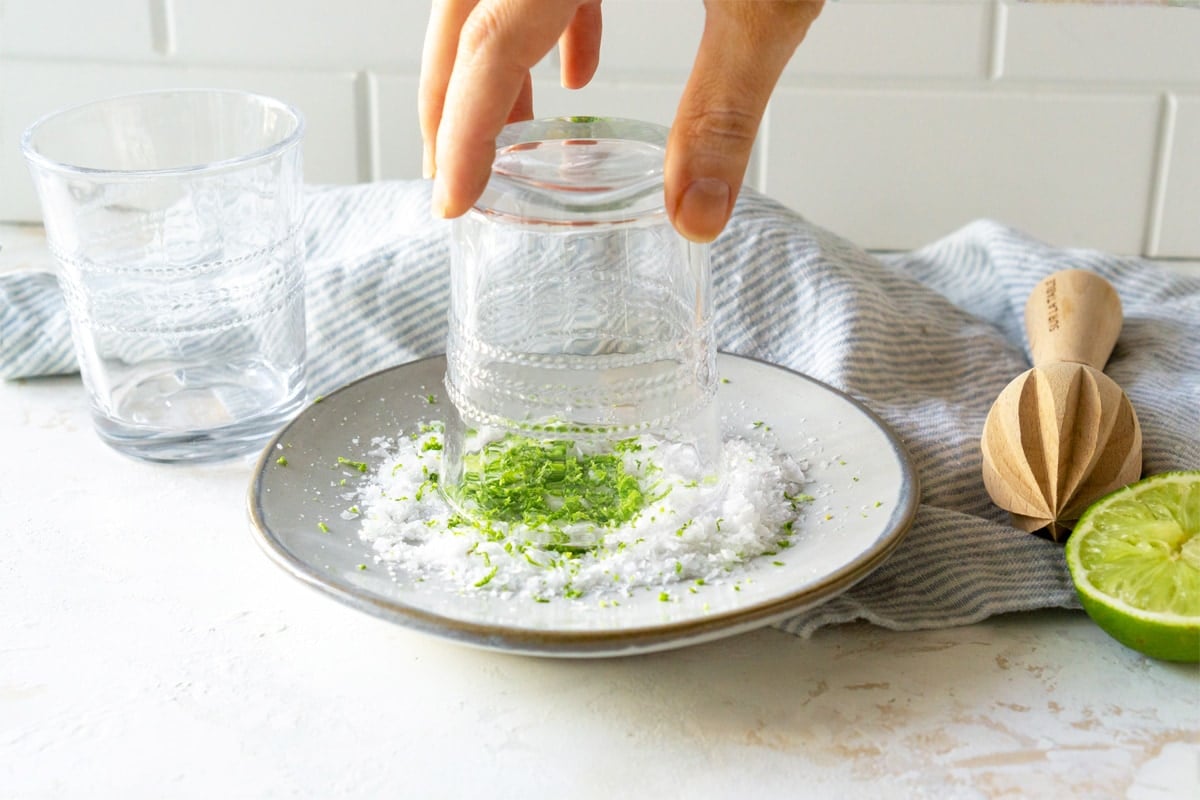 4. Shake the ingredients in a shaker. In a cocktail shaker or glass jar, lightly muddle the mint with a cocktail muddler or the back of a wooden spoon until aromatic. Add the rum, lime juice, simple syrup, a handful of ice cubes and shake.
5. Pour mint mojito into glasses. Strain into the two glasses filled with ice, top with a splash of seltzer or sparkling water (or a splash club soda) and garnish with lime slices and a mint sprig.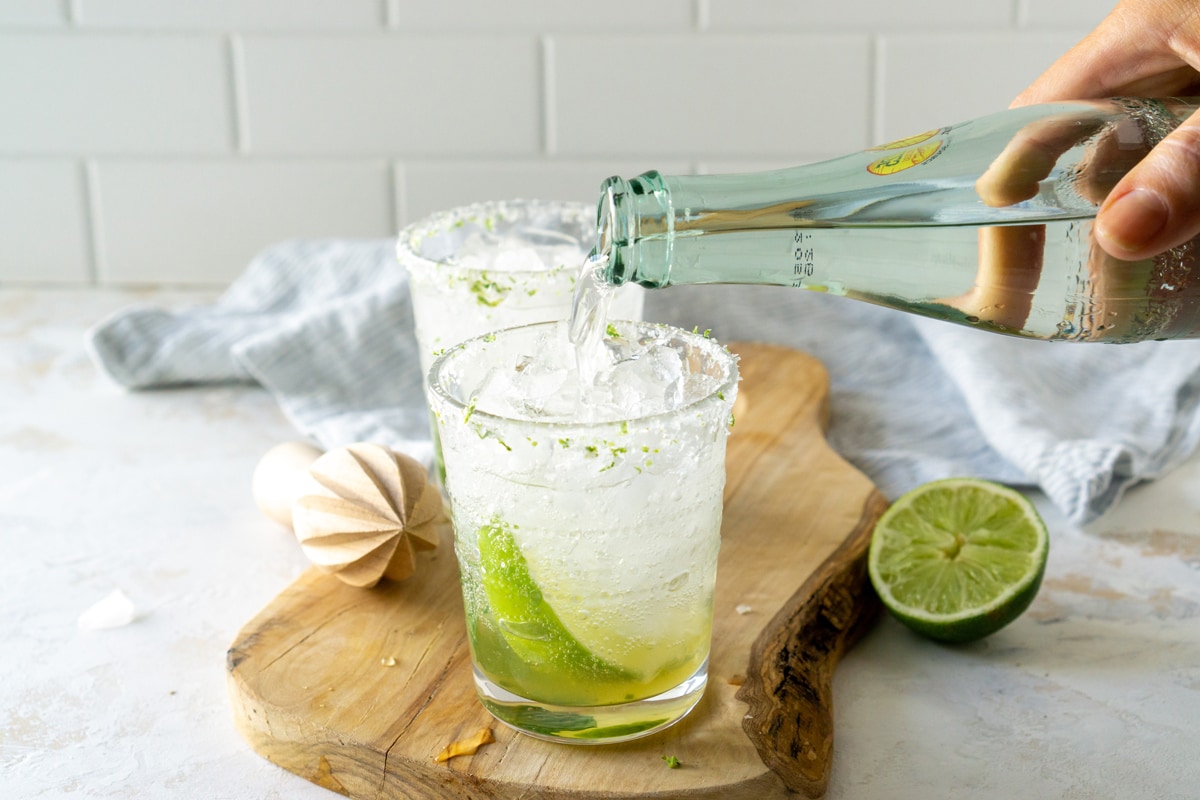 1 Mojito vs. 1 Pitcher of Mojito's
Can't get enough of these mojitos? It's super simple to make a pitcher! This recipe makes 2 glasses, if you double it you'll have enough for a pitcher.
If your pitcher is extra large, consider tripling the recipe.
How much alcohol is in a mojito?
A mojito is typically known for being a relatively light cocktail.
This recipe calls for 4oz of white rum, so there are about 2 ounces in each serving. Take a look at the alcohol content on the bottle of white rum you are using to get the exact alcohol content.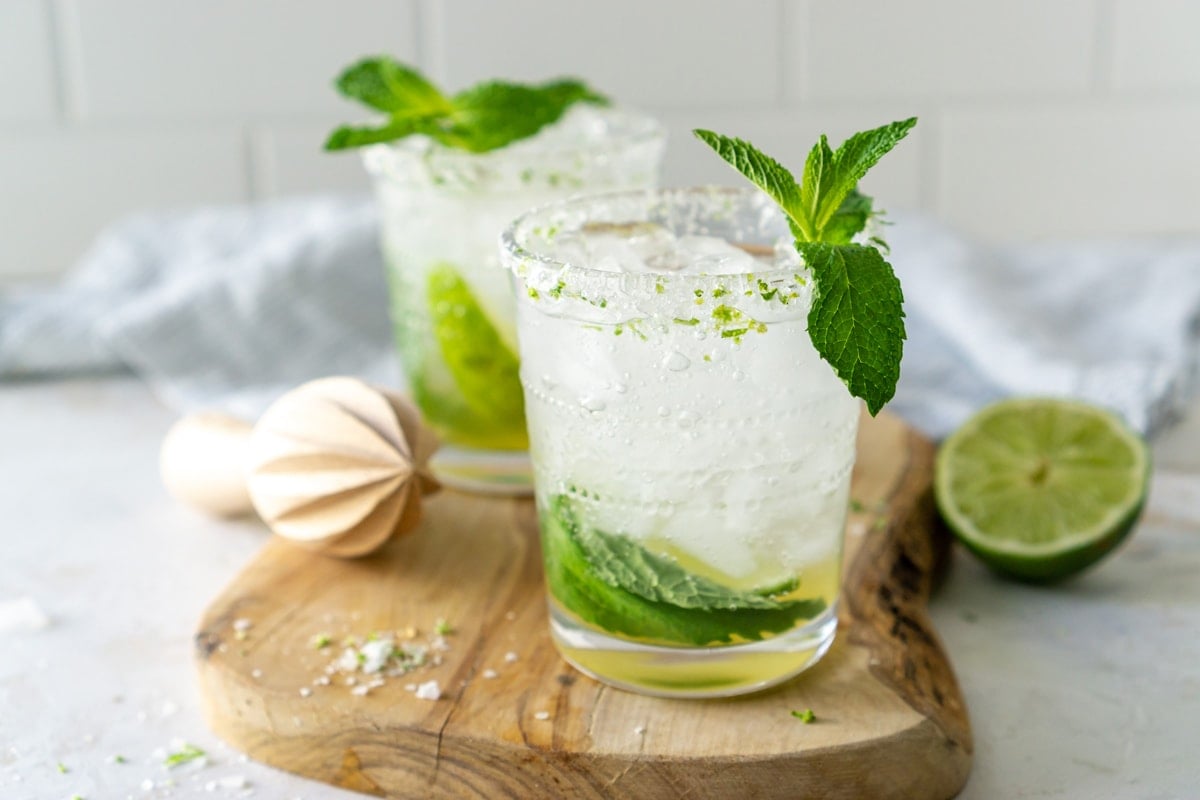 If you are making a mojito with 80 proof rum, it's about the same as drinking 1 glass of wine.
To make a mojito you will need your favorite brand of white rum.
*As always, when you are drinking, please drink responsibly*
What is the difference between a mojito and a mint julep?
While the Mojito comes from Cuba, the Mint Julep comes from the southeastern United States.
The main difference between the two is the type of alcohol used.
Mojito's call for white rum while Mint Juleps call for bourbon.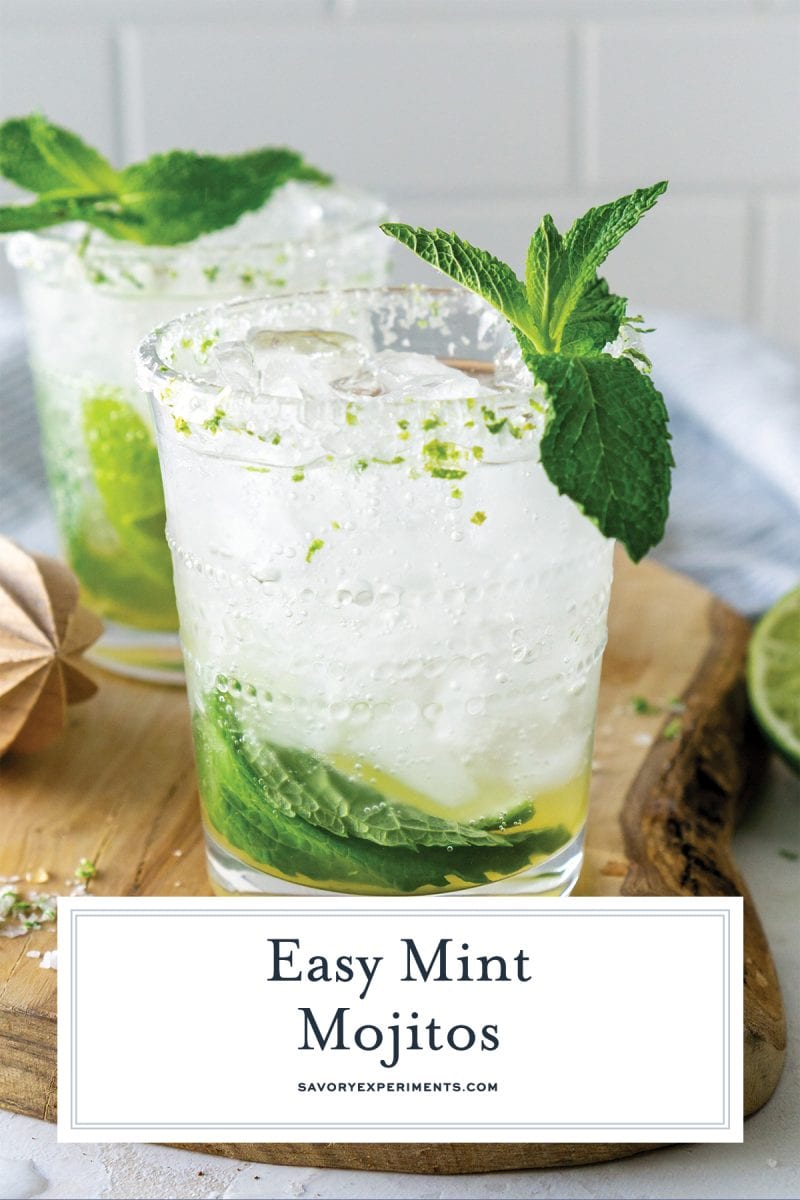 Mojitos without Mint
Yes! Although mint is the most common and most popular flavor for a mojito, you can use:
Basil
Strawberry and basil
Basil and mango
Sage, thyme, and rosemary
Sage and pineapple
Peach
Watermelon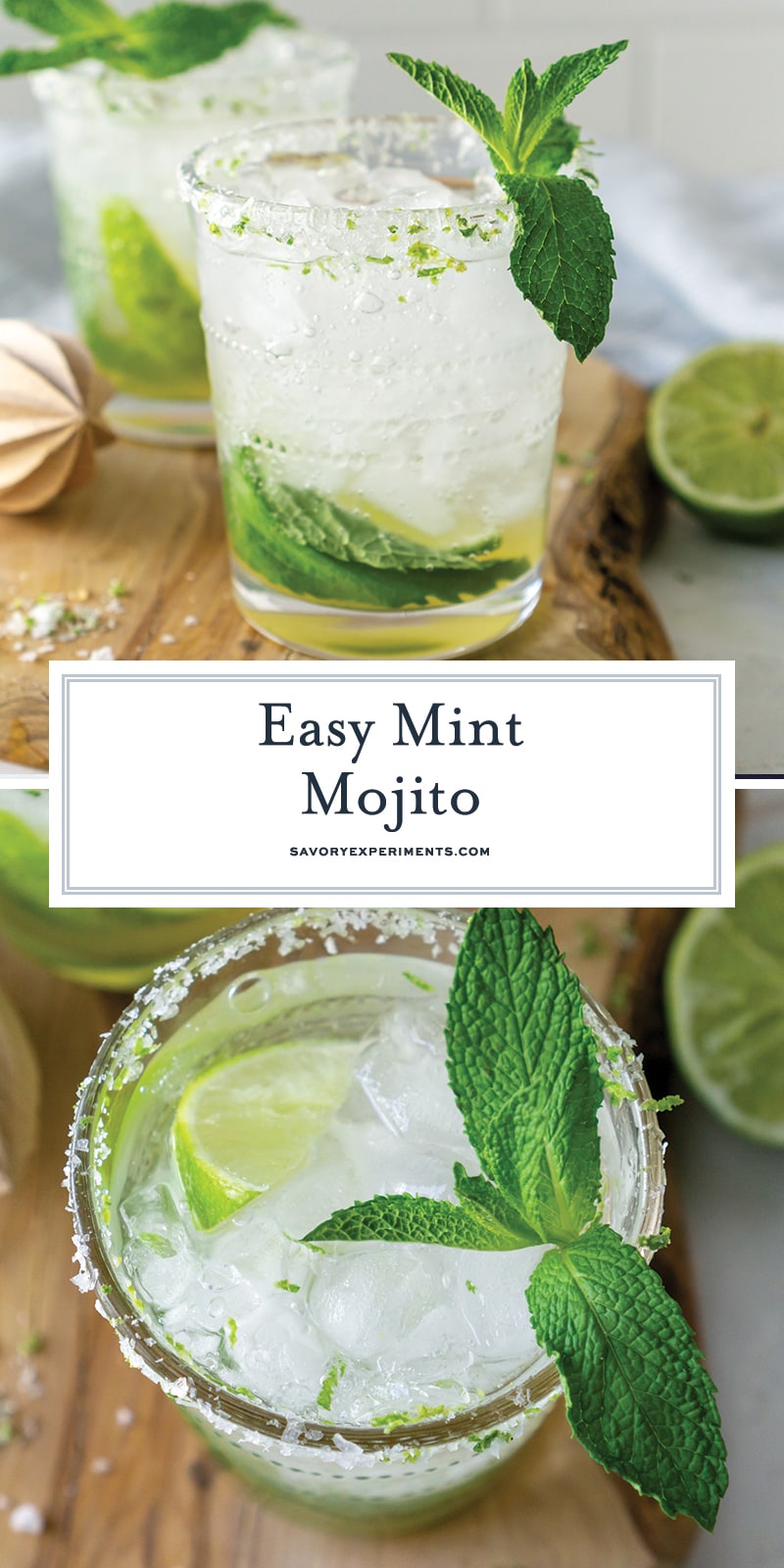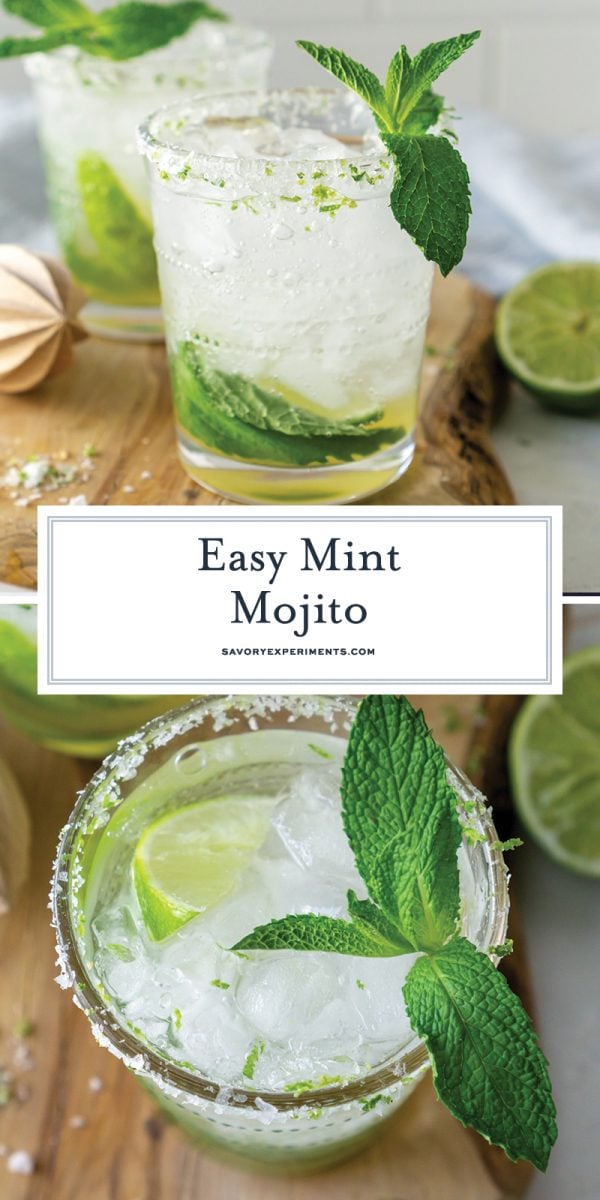 More refreshing cocktails: