This Meringue recipe only takes a handful of ingredients and takes only 15 minutes to prepare! Light and fluffy, these Easy Meringue Ice Cream Cups are the perfect compliment to your ice cream and sauce!
Easy Meringue Ice Cream Cups are the perfect dinner party dessert or special occasion treat that all your family and friends will enjoy!
Meringue was something I loved as a child. Right or wrong, I loved the batter (is it even a batter?) and the light fluffy, crunchy texture.
My mom would make these easy meringue ice cream cups for us whenever she had a few eggs left about to expire. They were super easy, not needing to be piped like our other Christmas favorite, meringue mushrooms or even meringue kisses.
Want to know how to make meringue ice cream cups? Just whip up those eggs, add a little extract or food coloring and spoon onto a parchment lined baking sheet.
The batter for meringue can be a little tricky, but as soon as you understand the basics, it all make sense and you will have perfect meringue every time!
First, make sure your bowl is super dry, even a small droplet of water will mess with the consistency and eggs whipping. In fact, I don't even make meringue on humid or rainy days.
Also, metal works better than glass for any egg white mix. Knowing how to pick your mixing bowls is key to being a great home cook! Cream of tartar helps to stabilize. And lastly, don't wimp out of the whipping.
It takes a lot to get a stiff meringue, just hang in there. Having a stand mixer, or at the very least an electric hand mixer, makes life a lot easier.
Low and slow for the cooking process and tada: easy meringue. After you master basics, the possibilities are endless!
As a Valentine's Day dessert, I like to serve my Meringue Ice Cream Cups with Vanilla Bean or Butter Ice Cream, homemade Raspberry Sauce and fresh fruit. You could easily change the recipe to make a mocha meringue with chocolate ice cream and fudge drizzle or even use my easy caramel sauce!
Easy Meringue Ice Cream Cups are also ideal to make ahead. Just bake and store in an airtight container at room temperture. I suggest eating them a day within baking though.
Maybe you'll like: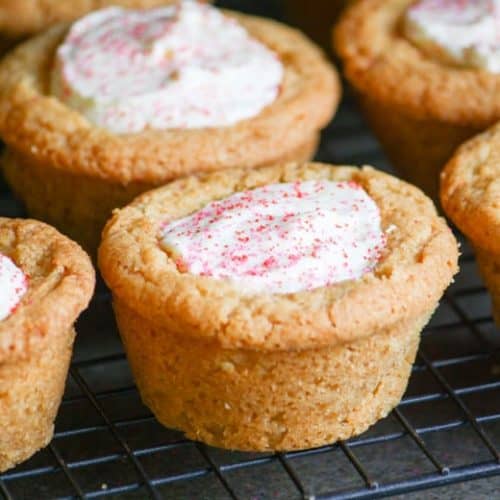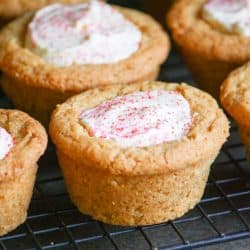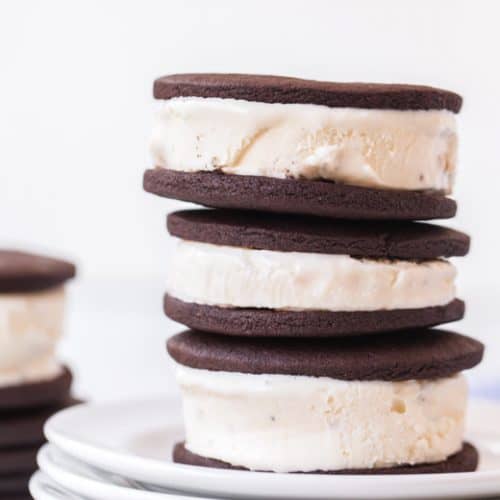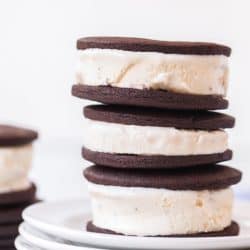 Ice Cream Sandwiches
Ice Cream Sandwiches are a frozen delight everyone in the family will love. Make them for your next cookout or have them on standby in the freezer for when you want a delicious dessert.
See The Recipe!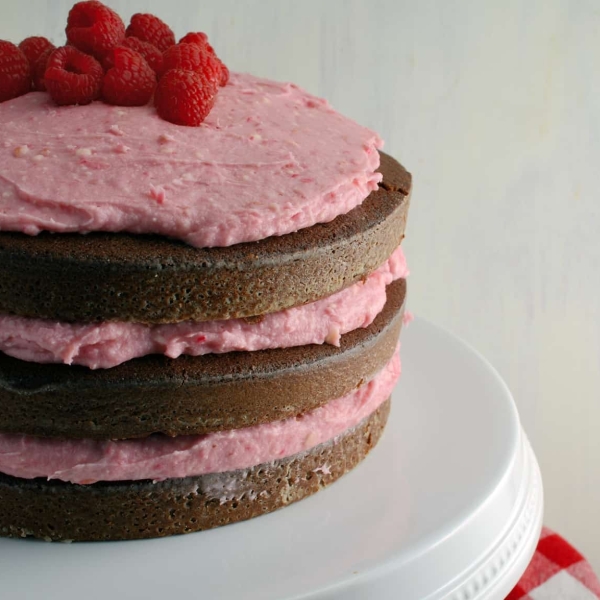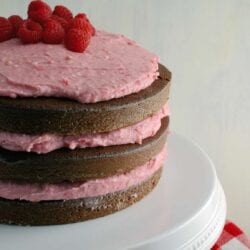 Easy Meringue Ice Cream Cups
Easy Meringue Ice Cream Cups are the perfect dinner party dessert or Valentine's Day treat that the whole family will enjoy!
Instructions
Preheat oven to 200 degrees. Line a baking sheet with parchment paper.

In large bowl, beat egg whites and cream of tartar with electric mixer until foamy.

Gradually add sugar, beating until mixture forms stiff peaks. Add extract and food coloring, continuing to beat.

Spoon 6 large scoops of meringue onto parchment paper. Using a spoon, create a deep bowl in each, being careful not to go all the way down to the baking sheet.

Bake for 1 hour, then turn off oven, but allow meringue to cool completely in the oven. This usually takes 1 hour or more.

Remove from oven and store in an airtight container until ready to use. Fill with ice cream and top with your favorite sauce!

If you've tried this recipe, come back and let us know how it was!
Nutrition
Calories:
104
kcal
,
Carbohydrates:
25
g
,
Protein:
1
g
,
Sodium:
25
mg
,
Potassium:
45
mg
,
Sugar:
25
g