The smells and essence of Apple Pie Spice are the epitome of fall for many of us. Time to put away the bathing suits and head for sweaters and sweatshirts.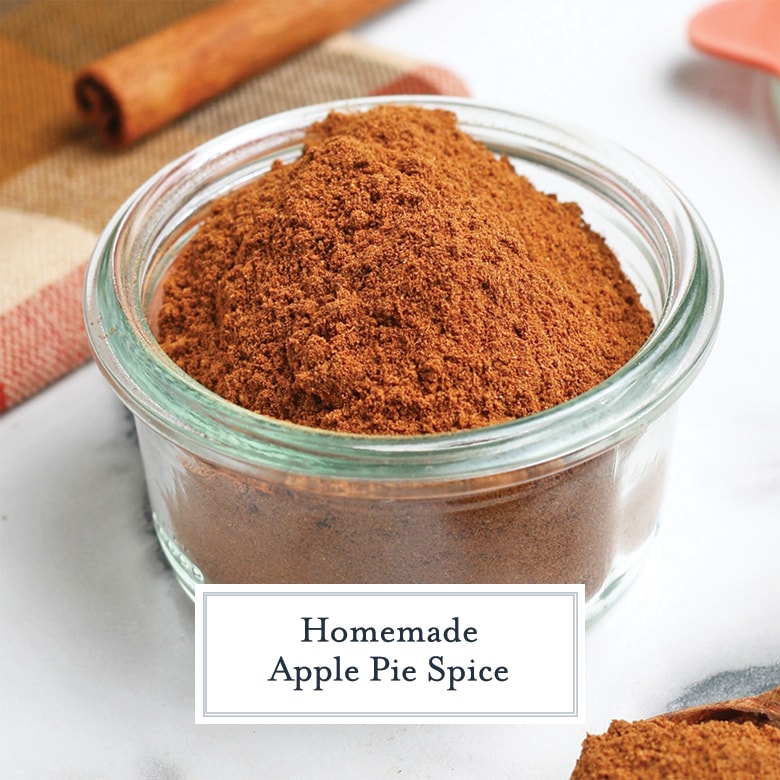 Ye Olde Apple Spice
The phenomenon of "apple spice" is a relatively new thing. While the combination of complementing spices has been around for nearly 3,500 years, it wasn't commercialized, jarred and sold together until about the 20th century.
Around the same time that pumpkin pie spice was also making the same debut.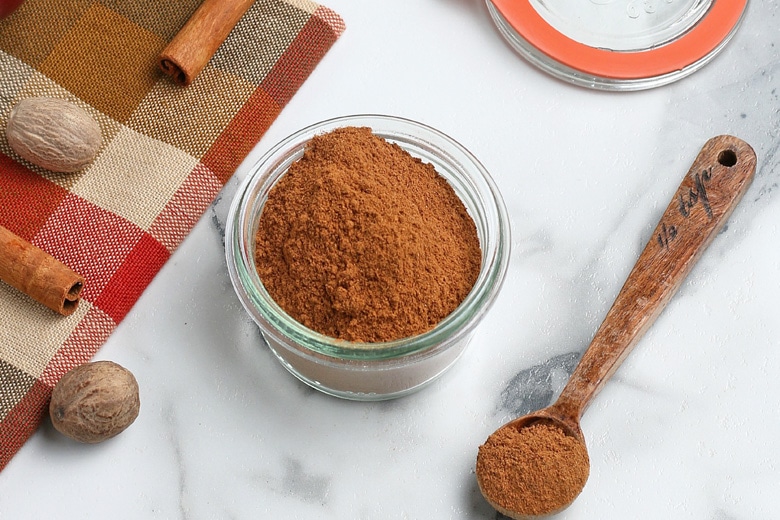 Nowadays, it is a regular ingredient and some don't even realize that it is just a blend of other commonly known and used spices.
Jarred
Premixed apple pie spice will run you about $5 and yield about 3 tablespoons (just over 1 ounce). When you are whipping up a storm in your kitchen, that goes super fast!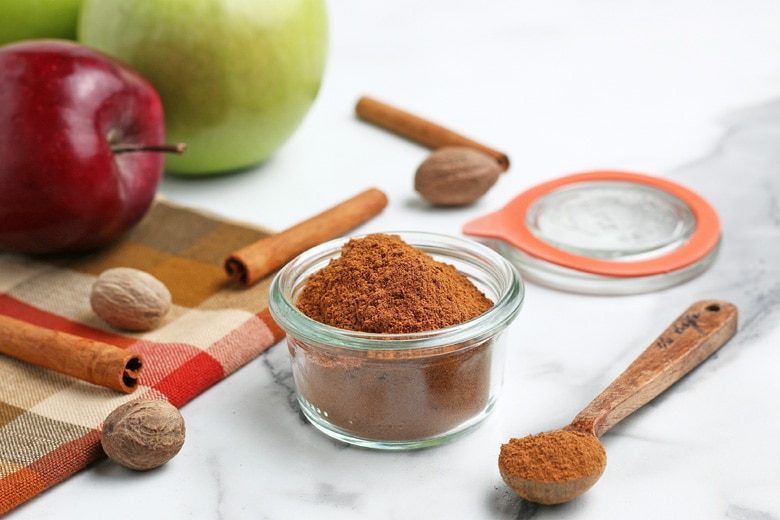 The other thing to consider with any ground jarred spice is the shelf life. If you aren't planning on using the whole container, the once pungent aroma and flavors will start to disintegrate.
Starting at about 6 months, they gradually decline and recipes will need to be compensated with an increased amount.
Homemade Apple Pie Spice
Which is why I prefer to make my own at home and fresh when I need it. As a rule, I buy the smallest containers of any spice (unless it is whole) and then make my own.
This ensures nothing is sitting in the pantry for extended periods of time and keeps the most delightful of flavors.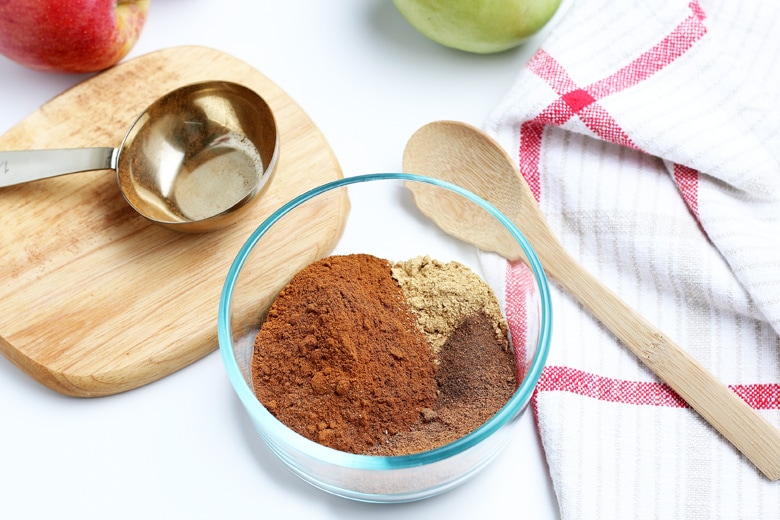 I even mark the lids with freezer tape and a marker of the date it was opened so I know when to start adjusting volumes in a recipe or just plain replace them.
Further extend the shelf life of spices by putting them in the freezer- they will last up to 1 year.
Homemade Apple Pie Spice takes only a few minutes to whip up and is made with spices you most likely already have in the pantry.
What is in apple pie spice?
Cinnamon
Ground nutmeg
Ground ginger
And ground allspice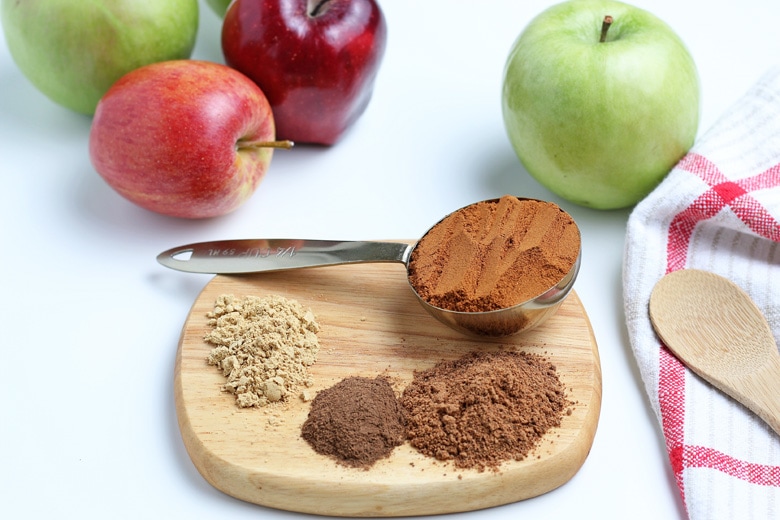 Pumpkin Spice vs. Apple Spice
Which is actually the same exact thing as pumpkin spice minus the cloves. The two can be used interchangeably as long as you aren't picky about cloves.
Cloves are generally characterized as strong, pungent, sweet and almost "hot." The "spiciness of cloves is what makes it great for pumpkin spice, and not necessarily apple spice.
Uses & Substitutions
This homemade spice mix can be used to make so many different recipes beyond your apple pie.
While it is mostly used in sweet recipes, don't be afraid to add a sprinkle to savory dishes too. Sweet potato casserole, breads, roasted veggies, rubs on chicken, pork or turkey. Even make it into a compound butter.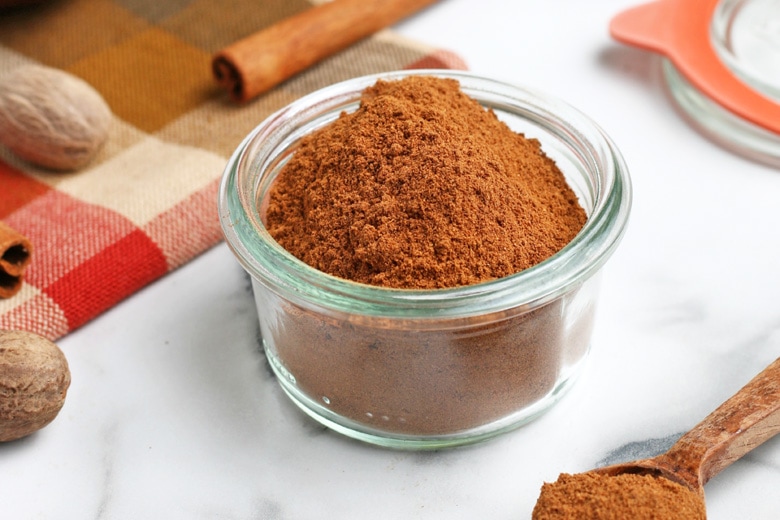 We love adding it to breakfast dishes with our Apple Cider Syrup, too! Anything that you'd like to add a little more "fall flavor" to, sprinkle in some apple pie spice.
As a Gift
Homemade Apple Pie Spice is also perfect to give as gifts. Just head to your local craft store and find some adorable glass bottles and customizable labels, maybe even some colored string.
It would also make a great favor for guests! If you're hosting Thanksgiving or throwing a baby or bridal shower in the fall, it's a nice homemade touch and something that people are guaranteed to use!
Storage & Shelf Life
Store your apple pie spice at room temperature in an airtight container or glass spice jar. They are best kept in areas that don't get too much sun.
Any ground spice starts to lose potency around 6 months. At this point you might have double the amount of spice a recipe calls for. Use your best judgement or taste test the batter/dough.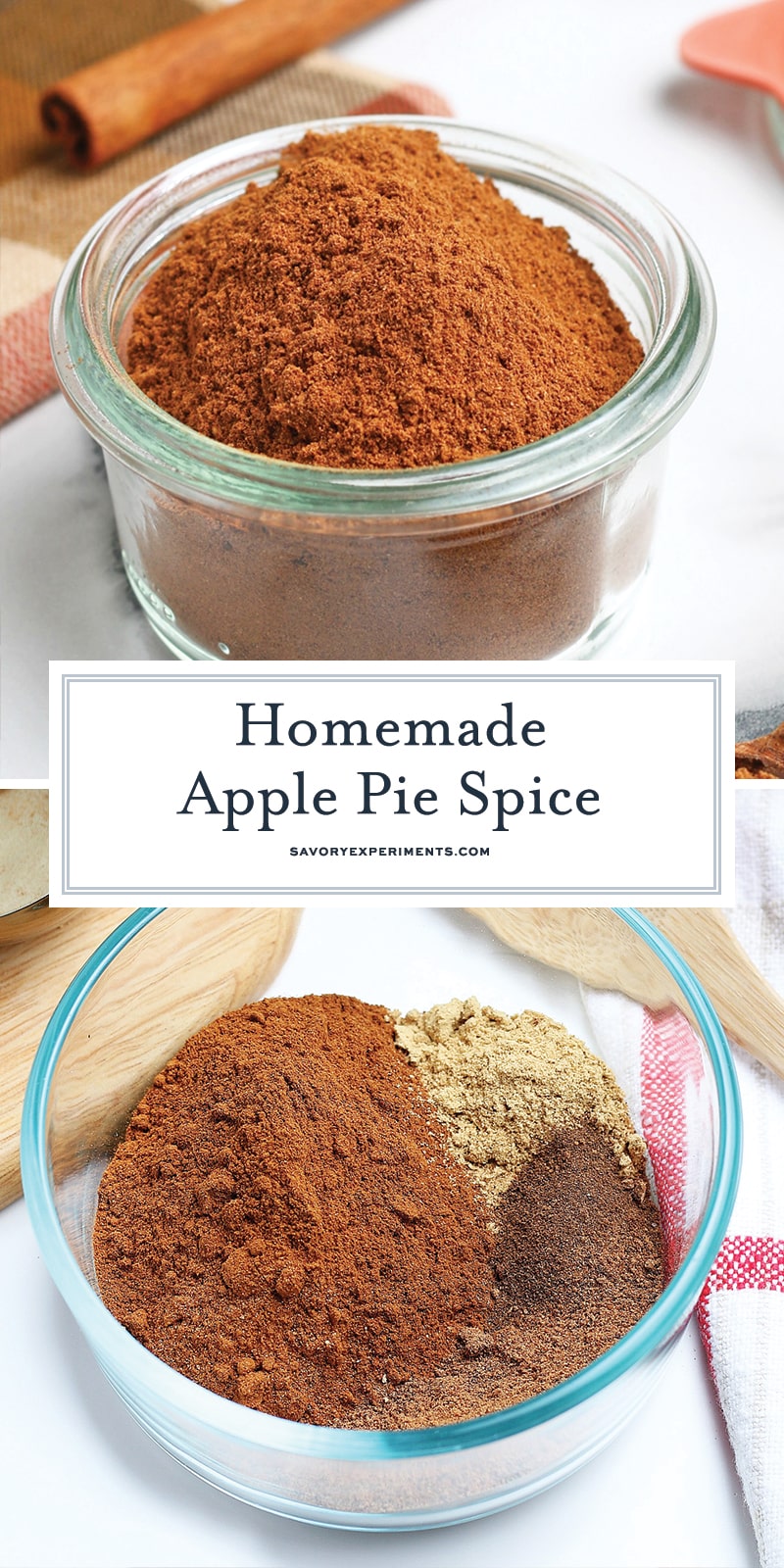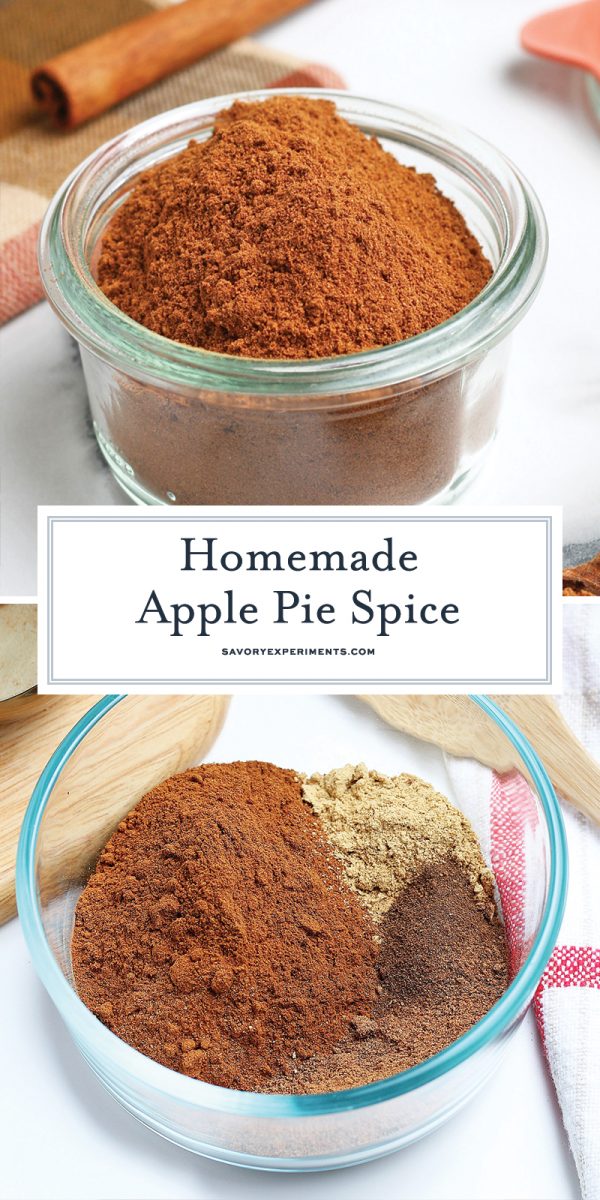 More fall apple desserts: