Looking for a super easy dessert recipe? One that everyone will rave over and request the recipe? Caramel Praline Cream Cheese Dip is the answer.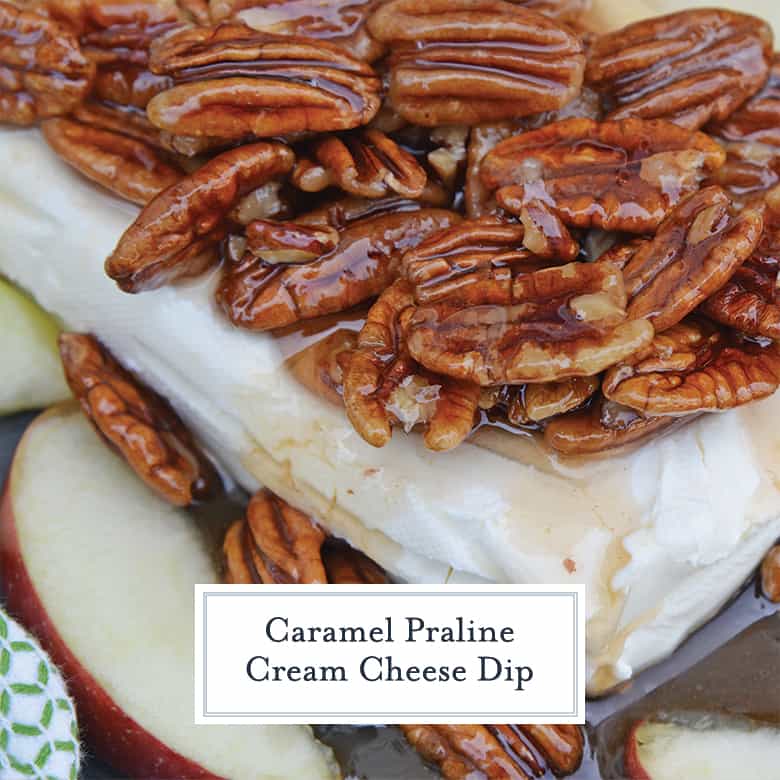 Caramel Praline Cream Cheese Dip combines velvety cream cheese with a homemade praline sauce. Serve with apple slices, crackers or even sugar cookies.
Even though I have a food blog, I'll be the first to admit that desserts, especially baked goods, just aren't my jam. I would much rather whip up something savory than a sweet concoction. I am a much better cook than baker.
They are just two different types of artistry. Sculptures aren't necessarily good painters.
"Pecan" is from an Algonquian word, meaning a nut requiring a stone to crack.
Due to this, I am always looking for easy dessert recipes. Dessert recipes that are decadently delicious, display well, but are super easy to prepare. Caramel Praline Cream Cheese Dip is on my go-to list for all seasons.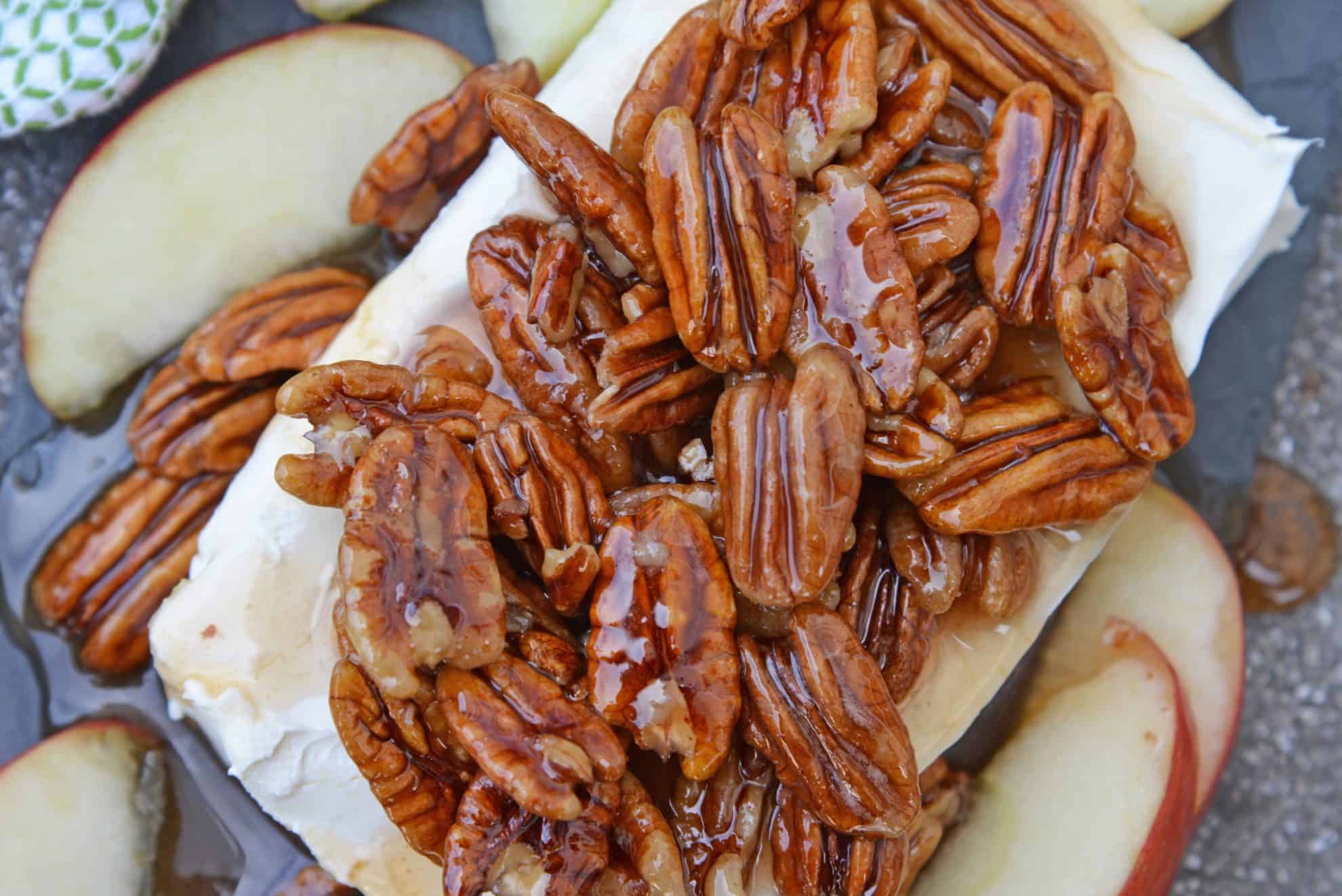 Desserts made with cream cheese seem to top everyone's favorite lists. Whether is be lathered with cream cheese frosting or whipped into a cake, luxurious cream cheese elevates so many dessert recipes.
It would take 11,624 pecans, stacked end to end, to reach the top of the Empire State Building in New York City.
For this recipe you won't need to whip, spin or bake your cream cheese. Simply softened the brick and tip it onto your serving platters.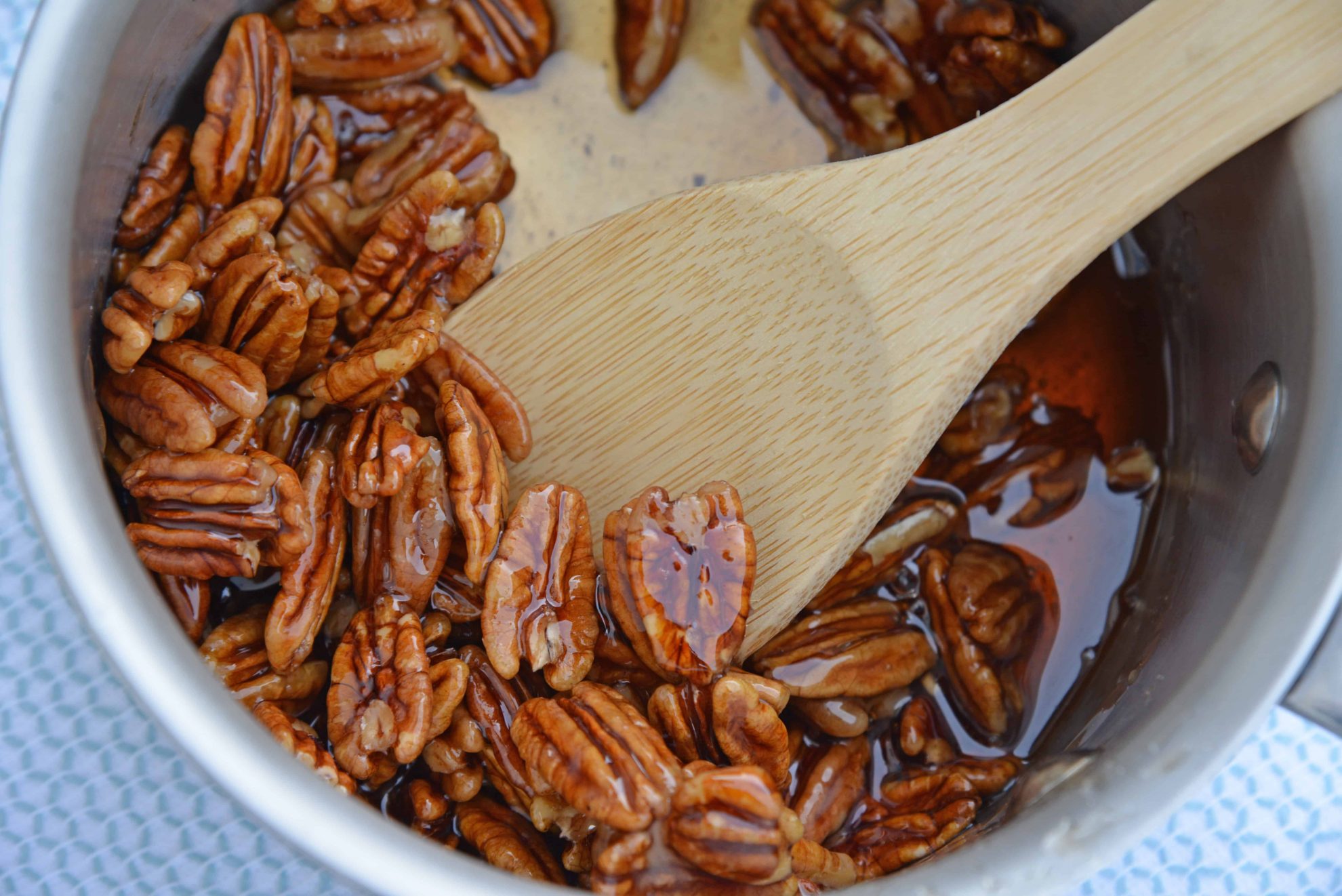 Top this cream cheese dip with a homemade salted caramel praline sauce and you are ready to serve. I liked to serve mine with pear or apple slices and buttery or salty crackers.
Almost like a caramel apple dip, but with cream cheese.
Pecan trees take 12+ to mature.
Any fruit will do, but this cream cheese dip is fairly heavy and thick, so you need a base that is structurally sounds enough to smear it on. If you don't want to serve with fruit, you can also use crackers or even cookies.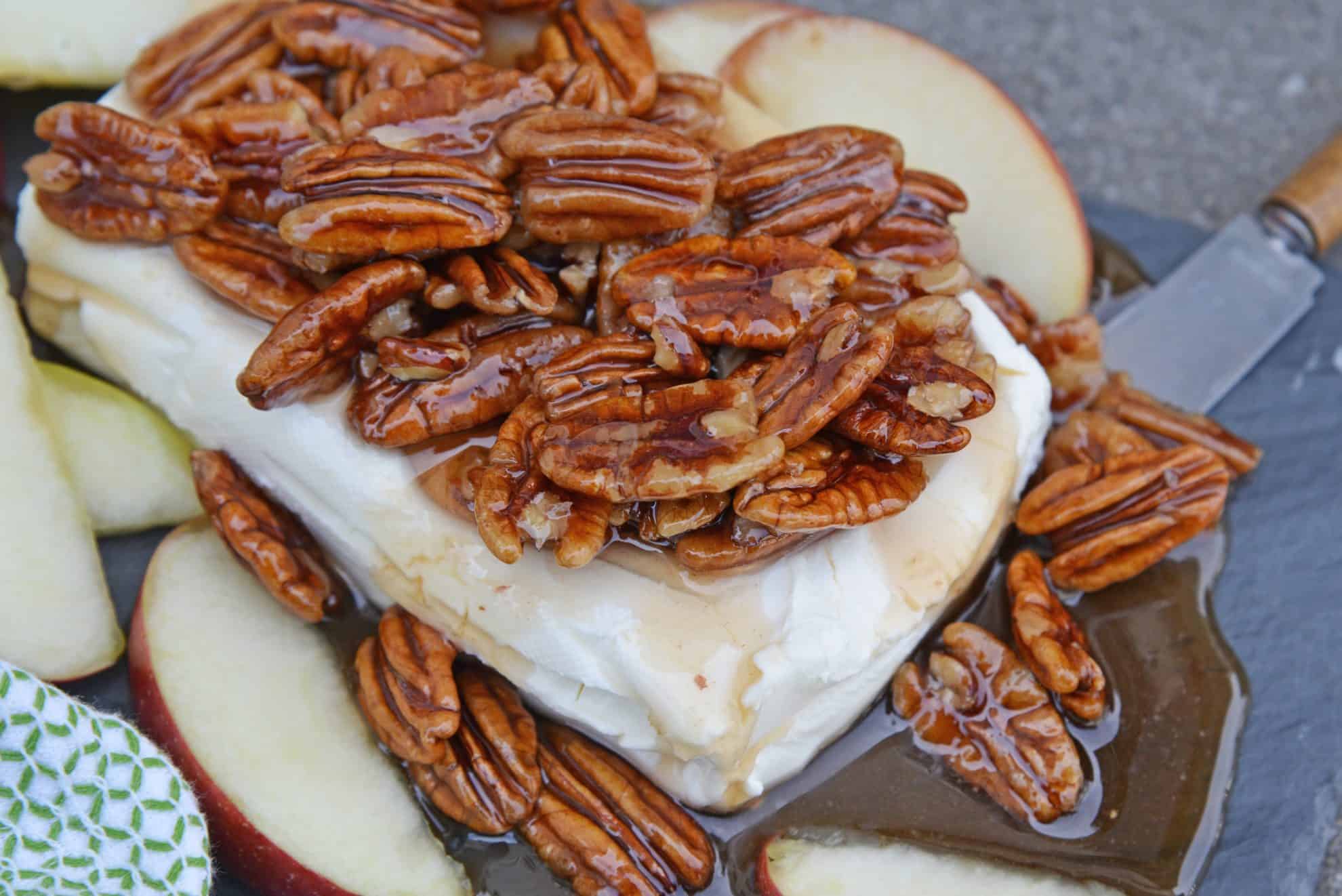 Sugar cookies and animal crackers are my top picks for cookies. Salty and butter crackers are the best from the cracker family. I like the combination of salty and sweet.
To store the caramel praline sauce, place in an airtight container and refrigerate. It will harden when chilled. Microwave for a few seconds or leave at room temperature for up to an hour an hour to bring it back to the correct consistency.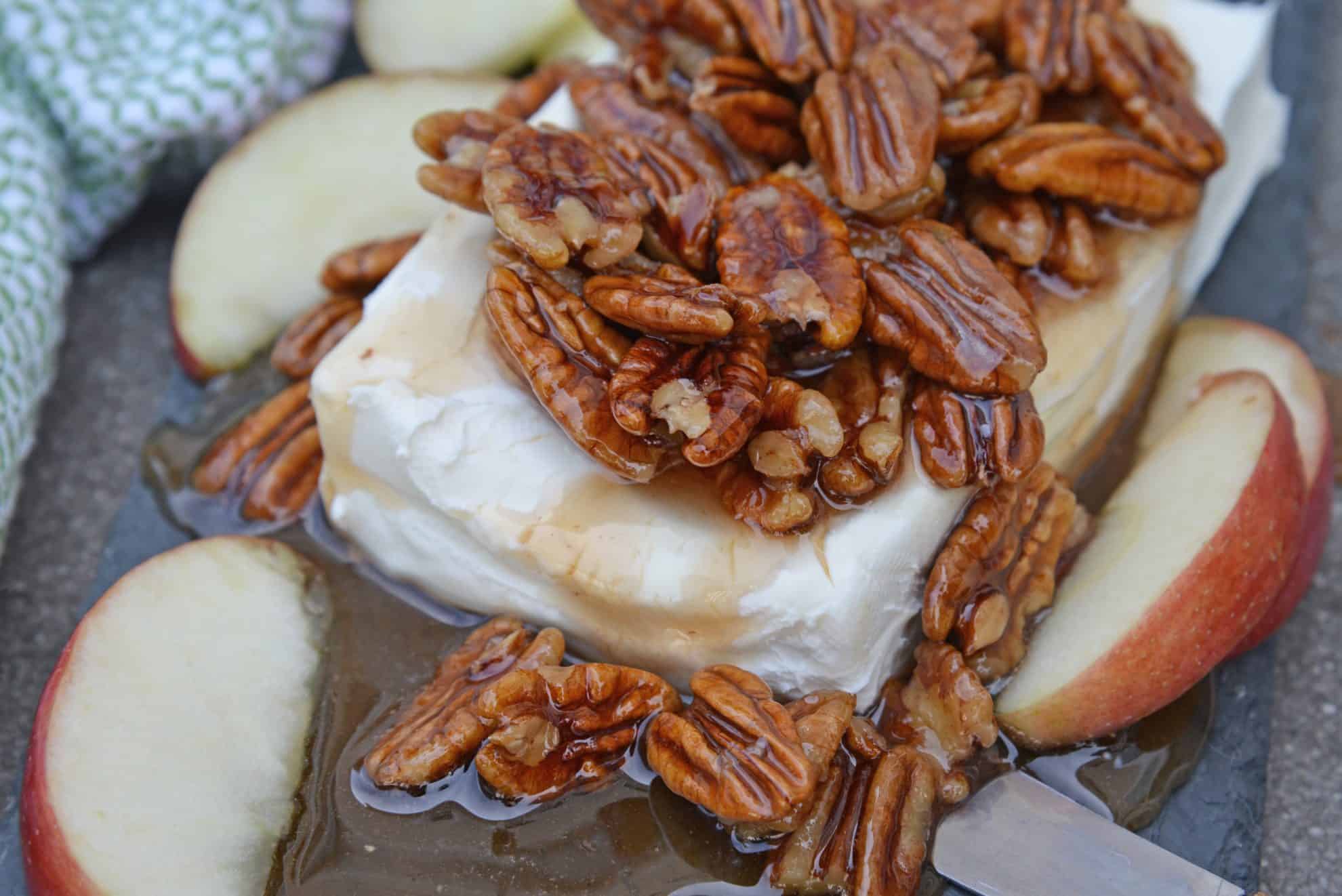 If you liked this easy dessert recipe, you might enjoy these others: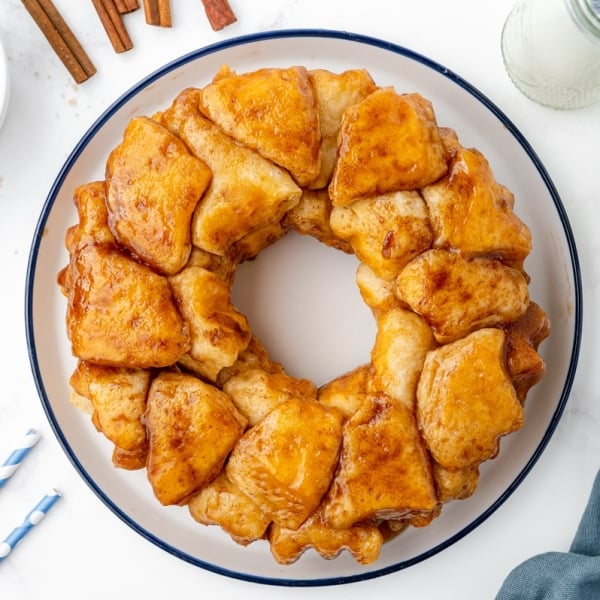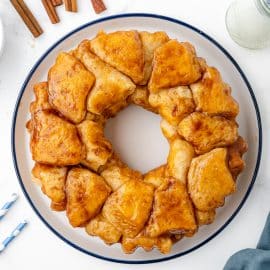 Easy Monkey Bread Recipe
This Easy Monkey Bread is made with only 4 ingredients and goes from the fridge to the oven in 5 minutes! This Monkey Bread with biscuits is perfect to make last minute and serve as an appetizer or dessert at brunch.
View this recipe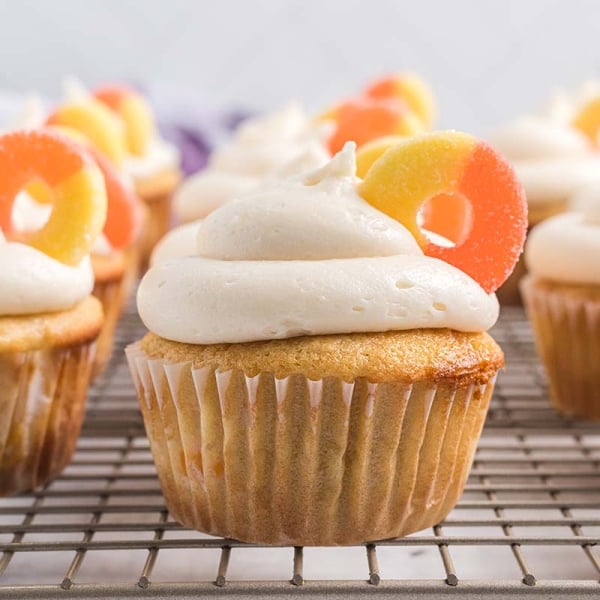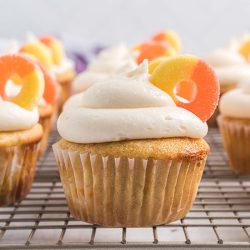 Peach Cupcake Recipe
Peach Cupcakes embody all that is summer. Sweet and juicy peaches make these light cupcakes with peach cream cheese frosting just perfect!
View this recipe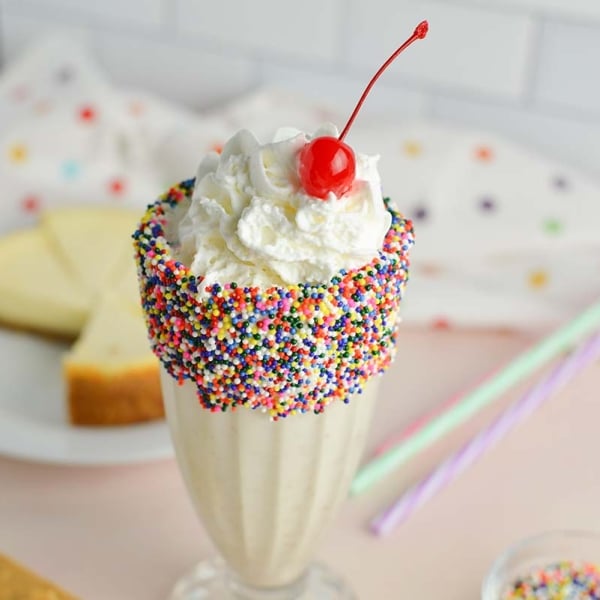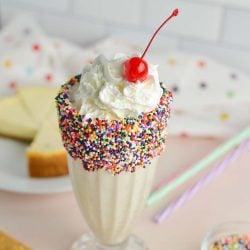 Cheesecake Milkshake Recipe
Cheesecake Milkshake is a frozen drink made with real cheesecake, sprinkled rim, ice cream and milk. Use flavored cheesecakes for even more fun flavor combinations!
View this recipe
Tools for making Caramel Praline Cream Cheese Dip:
Slate Serving Platter– I love using slate for making charcuterie platters or serving spreads.
Heavy Bottom Sauce Pan– this will be one of your most used kitchen tools. Having something that is heavy bottom will distribute heat better and prevent burning whether you are using an electric or gas range.
Fleur de Sel– The perfect light and delicate salt for making desserts. Goes perfectly in sauces, on cookies, brownies, cakes and more!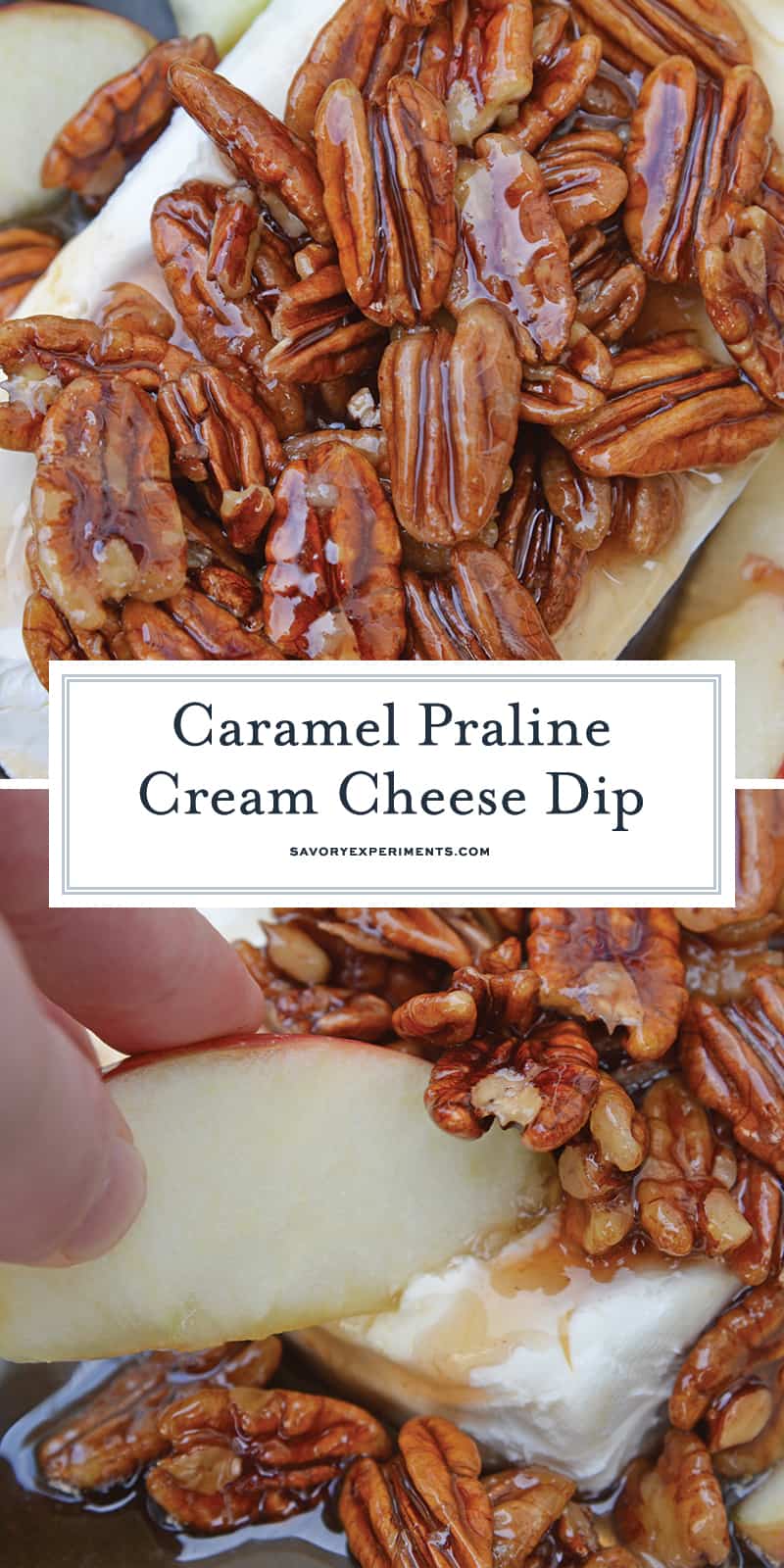 Questions you might have about how to make cream cheese dip:
Can this caramel apple spread be made ahead? Yes and No. The Pecan Caramel Sauce can be made days ahead, but the actual dish should be assembled closer to serving,
I'd say about 1 hour in advance. In fact, it spreads best when the cream cheese and the Pecan Caramel sauce are room temperature.
What is the difference between a pecan and a praline? The two are commonly used interchangeably, but are very different.
A pecan is a smooth brown nut that grows on trees. It is indigenous to northern mexican and the southern United States, which is why it is used so frequently in southern cuisine.
Pralines are candied pecans and in fact, can refer to any nut boiled in a candy sugar sauce. Caramel is basically a browned sugared sauce, so pralines are simply pecans in caramel.
Can I freeze caramel praline cream cheese spread? You can freeze cream cheese and the caramel praline sauce, just freeze them separately.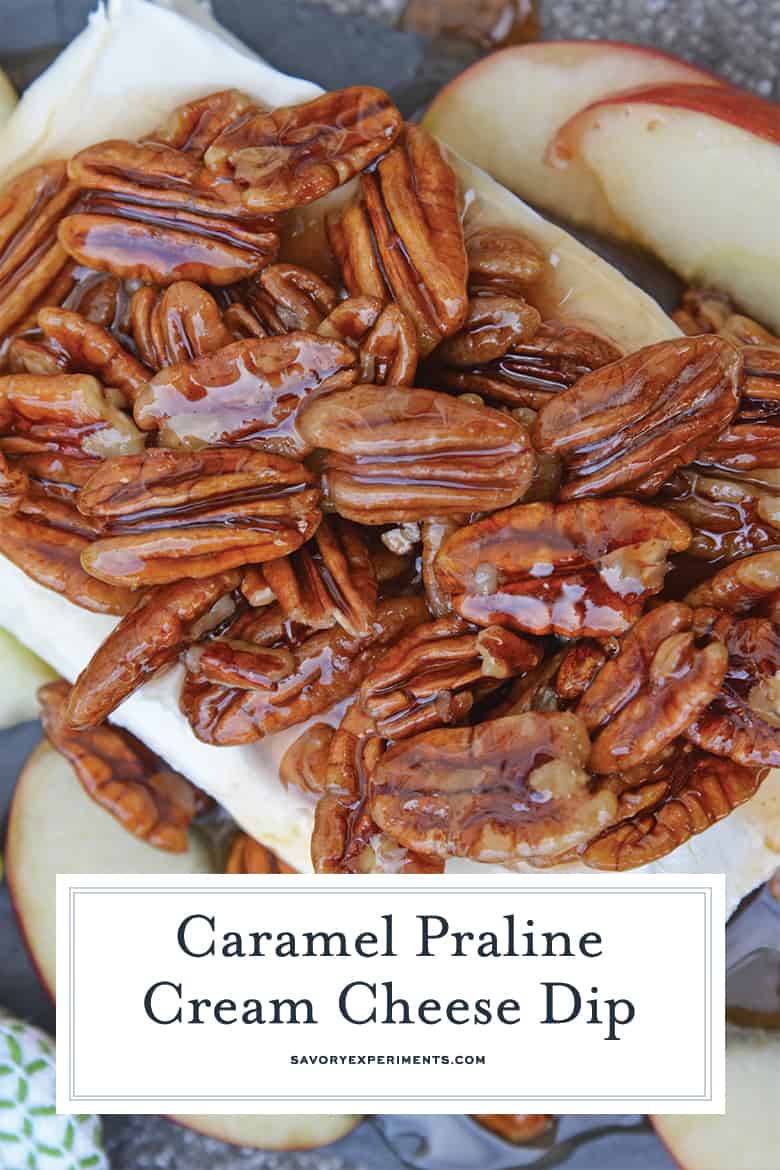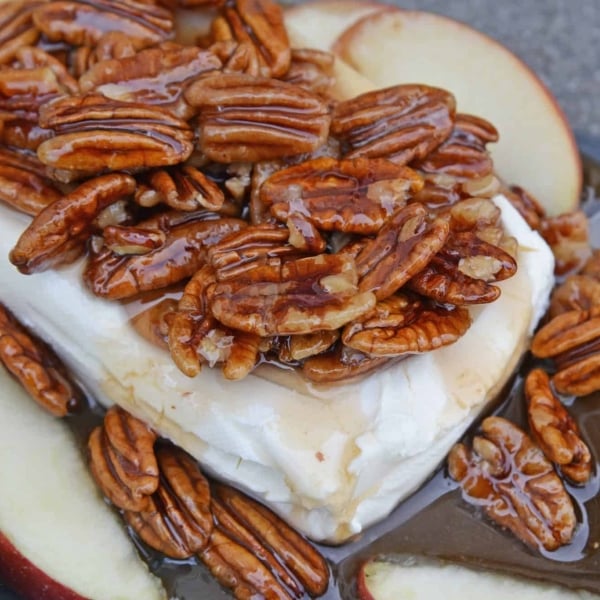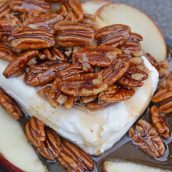 Caramel Praline Cream Cheese Dip
Caramel Praline Cream Cheese Dip combines velvety cream cheese with a homemade praline sauce. Serve with apple slices, crackers or even sugar cookies.
Ingredients
8

ounces

cream cheese

, softened

1

cup

Caramel Pecan Sauce

apple slices

, for serving
Instructions
Place softened cream cheese on serving platter.

Top with room temperture caramel pecan sauce and sprinkle with fleur de sel.

Serve with apple slices, cookies or crackers.

If you've tried this recipe, come back and let us know how it was!
Nutrition
Calories:
168
kcal
,
Carbohydrates:
19
g
,
Protein:
2
g
,
Fat:
9
g
,
Saturated Fat:
5
g
,
Cholesterol:
31
mg
,
Sodium:
189
mg
,
Potassium:
62
mg
,
Vitamin A:
405
IU
,
Calcium:
43
mg
,
Iron:
0.2
mg