A salad of many names, you might call it cucumber and tomato salad, cucumber tomato onion salad or just tomato salad, it is just darn good. Perfect as a light lunch, summer meal or serve as the perfect side dish with nearly any dinner idea, it is verstile, fresh and easy.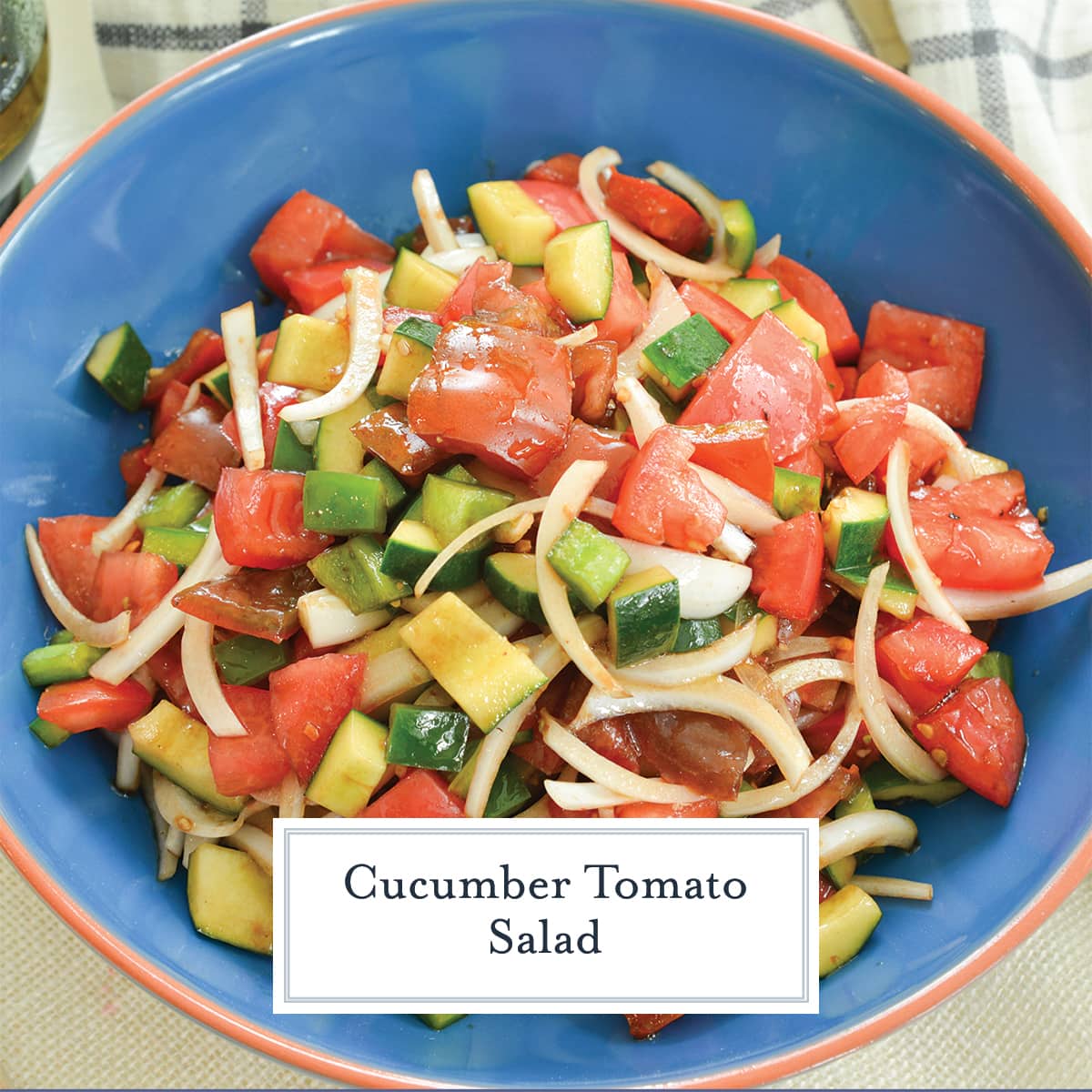 There is nothing I love more on a hot summer day than a cool, refreshing salad. And I'm not beholden to any certain kind- I pretty much like them all. I do, however, prefer that they be relatively simple and easy to whip up. That's where this Cucumber Tomato Salad comes in.
It has minimal ingredients, uses fresh summer produce and comes together in mere minutes. Can you really ask for anything better? Crisp cucumbers, juicy tomatoes and a homemade vinaigrette (with a secret ingredient) make the ultimate great side dish. I love it all year round, but it's especially delicious during summer and tomato season.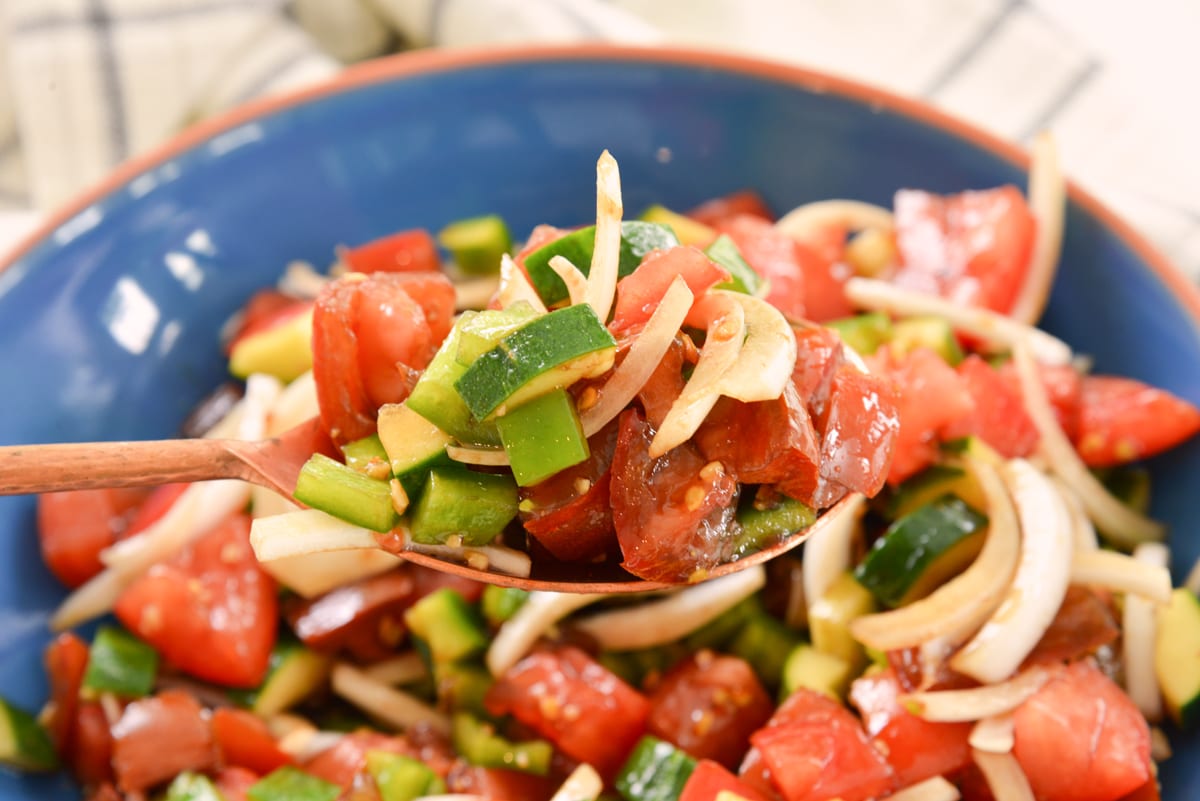 Cucumber Tomato Salad Ingredients
Although the ingredient list for this salad is very short and simple, there are a few key points that I'd like to make to ensure you make it the best!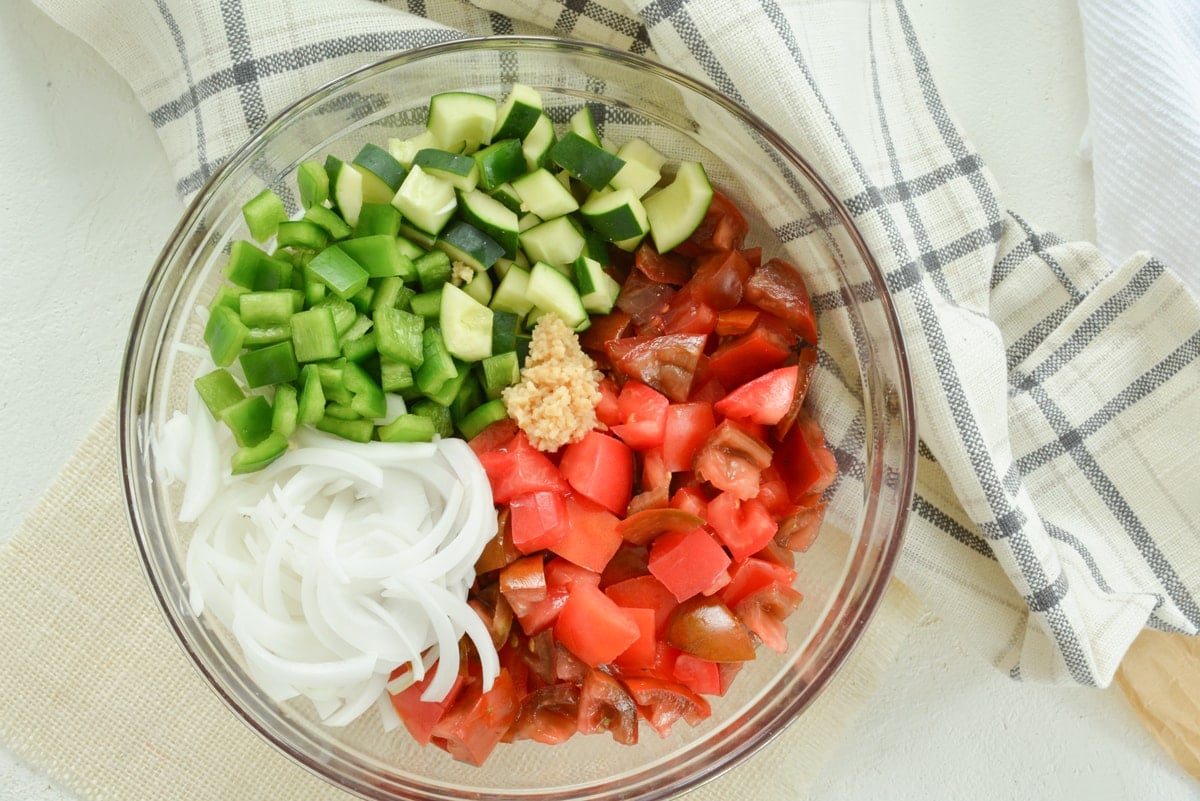 Cucumbers – Use any type of cucumber you like. I prefer to scoop out the seeds, but to save even more time, feel free to cut into quarters. Regular cucumbers are fine, but English cucumbers are a great option, usually long and wrapped in plastic wrap, their seeds are much smaller (and they're often referred to as seedless,) and their skin is thin and easier to eat than other varieties. Make sure they are fresh cucumbers so they have a good snap and aren't flimsy.
Tomatoes – I like using heirloom tomatoes, the variation in color, shape and flavor gives the salad more depth. Feel free to use vine-ripened, roma tomatoes or even grape tomatoes or cherry tomatoes. Yellow and green tomatoes are also fun to play with.
Onion – I find that sweet onions are perfect with these flavors, but I've been known to throw in a red onion or two. I love them for their color and strong, pungent flavor.
Garlic- This is one of those situations where I won't fault you by choosing to use a bottled minced garlic. This type of garlic is milder in flavor and sometimes even sweet. But if you truly love the bite of fresh garlic, finely mince or use a garlic press to get the smallest little bits possible.
Bell Pepper- Green was my choice, but mostly because that is what happened to be in the vegetable crisper. Yellow adds even more color and red is totally acceptable too, as is an orange pepper. Leave it out if raw peppers aren't your jam.
Olive oil – The base of most salad dressings are made with some sort of oil and vinegar. Use a high quality olive oil in cases like this because the rest of the ingredients are so simple, it really does make a difference.
Balsamic vinegar – Again, here I also like to use a high quality vinegar. If you don't like the taste of balsamic vinegar, you could always use something like apple cider vinegar or red wine vinegar instead. I would steer clear of white vinegar, though. It doesn't provide much flavor.
Honey – The honey helps to balance out the acidity of the tomatoes and vinegar. However it's such a small amount that it doesn't make this salad sweet. It is our secret ingredient. Agave nectar can also be used. Omit it altogether if you are keeping your sugar intake low.
Kosher salt and pepper – You can add both of these to taste, I just feel that they enhance the flavor.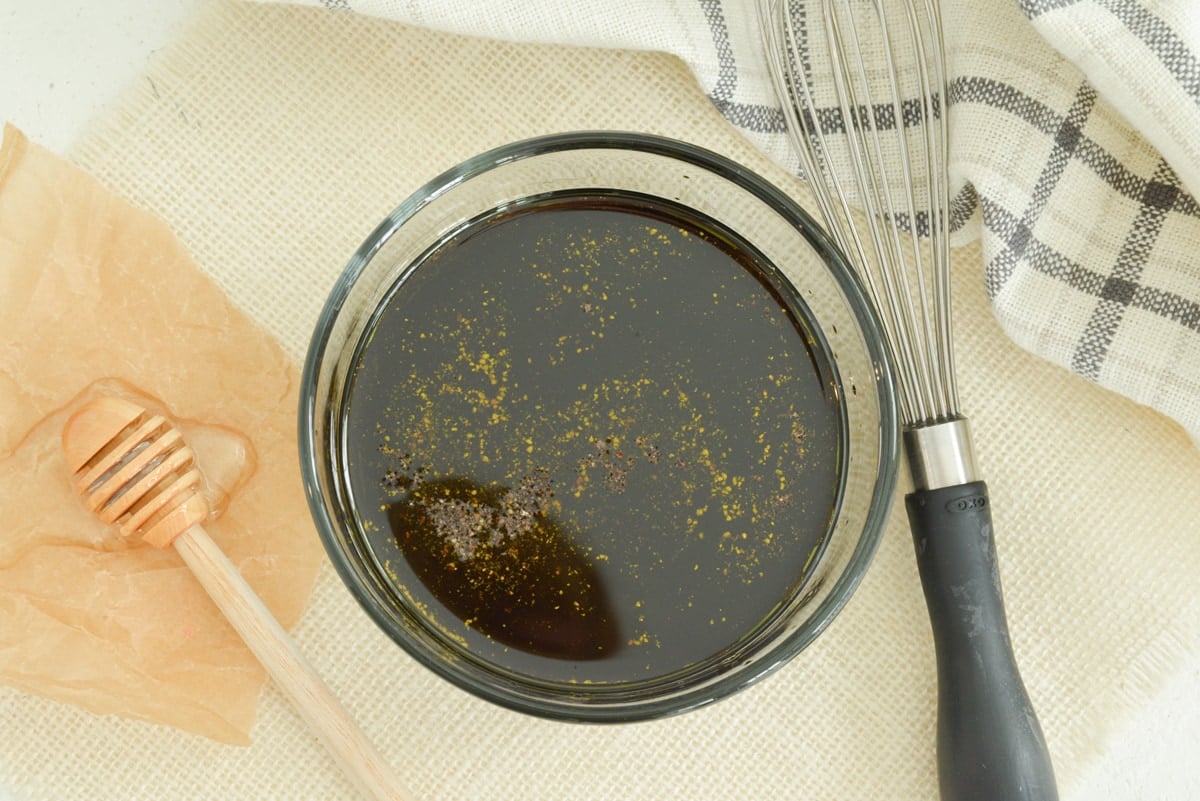 How to Make Cucumber Tomato Salad
Whisk together the olive oil, balsamic vinegar, honey, salt and pepper.
In a large bowl, toss tomatoes, cucumber, onion, garlic and bell pepper.
Pour dressing over the salad and allow to marinate for 1-2 hours before serving.
Toss to freshen before serving for the best flavor.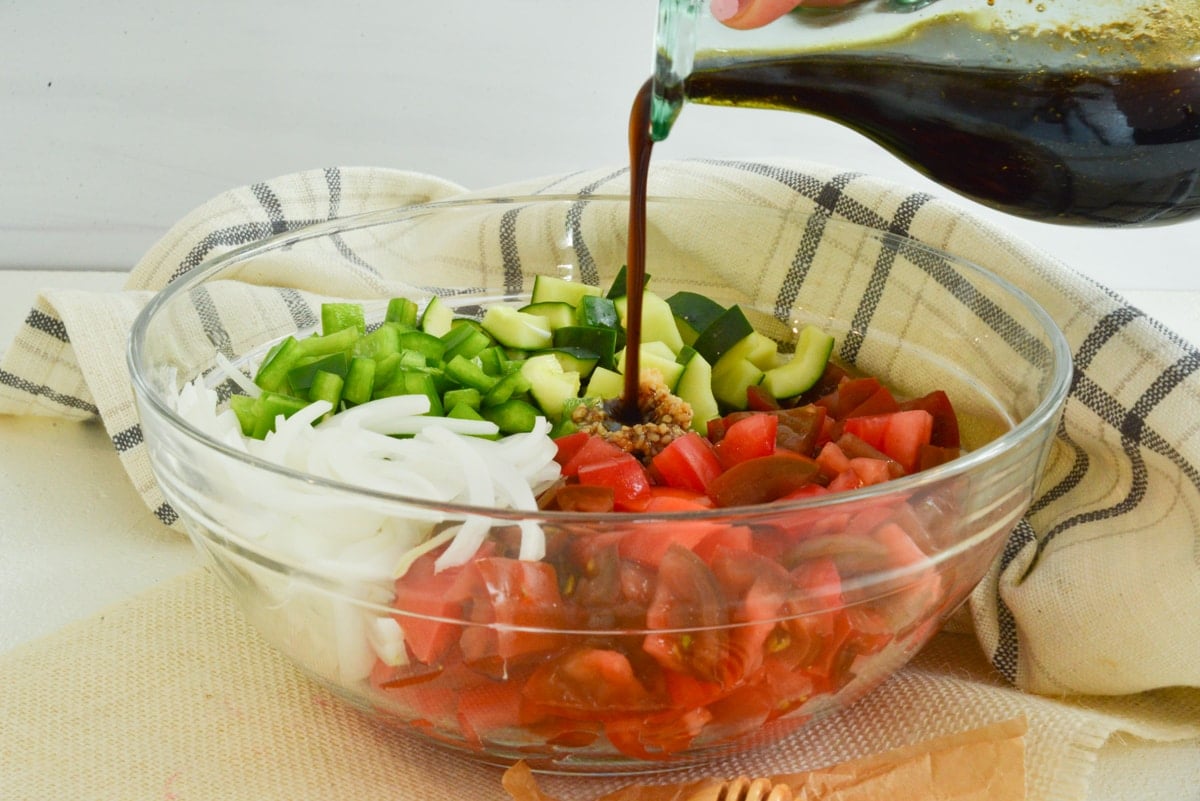 Variations
How can there be variations on such a simple salad? Well, the customizations are endless! Here are some of my favorites:
Panzanella– Simply toss homemade or store bought croutons into the mix right before serving and viola- a panzanella salad!
Cucumber, Tomato & Feta– Love cheese? Add 1/2-1 cup of crumbled feta cheese right before serving. I don't suggest adding it while marinating before feta can get grainy and fall apart pretty easily.
Caprese Salad– While not a traditional caprese with the inclusion of cucumber or bell pepper, add freshly torn fresh basil and mozzarella balls and you've got a custom version.
Cucumber, Tomato & Mozzarella Salad– Just add cheese and no basil. Burrata is another fine choice- look for it in the specialty cheese area of your grocery store.
Just add avocado– Freshly diced avocado right before serving is an excellent addition- make sure your avocado is firm and don't add it too soon or it will oxidize and turn brown. If you do, toss the avocado in lemon juice to prevent browning.
Make it Creamy!– Omit the olive oil, but toss the rest of the dressing ingredients with 1/2 cup of plain Greek yogurt or mayonnaise.
Fresh herbs– Any fresh herbs will taste great in this favorite summer salad.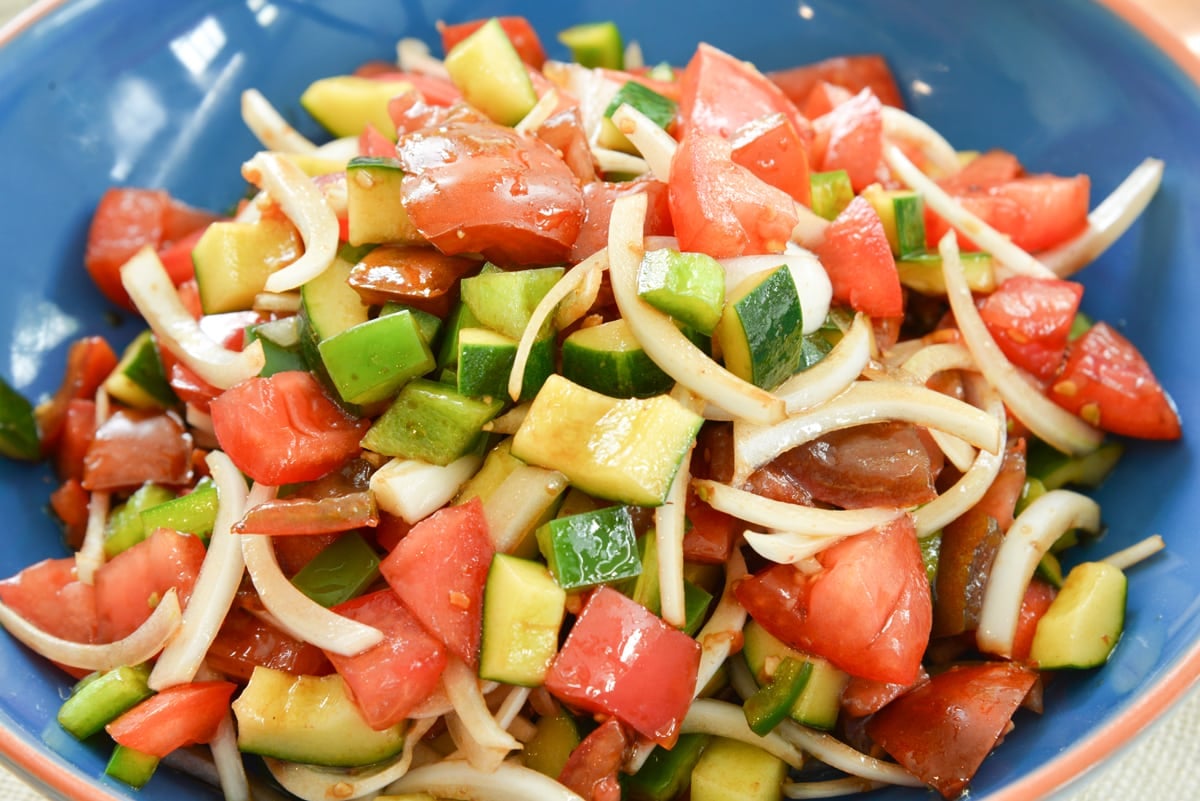 Make Ahead & Storage
While you can serve fresh salad in just 1 hour, his cucumber tomato salad recipe tastes even better the next day! Much like pasta salads, if you let everything marinate in the dressing, it really takes it up a notch. Just make sure you store it in an airtight container in the refrigerator. Past 3 days and your veggies will lose their snap and start getting limp, so don't make too far in advance.
Unfortunately, this isn't a freezer friendly dish.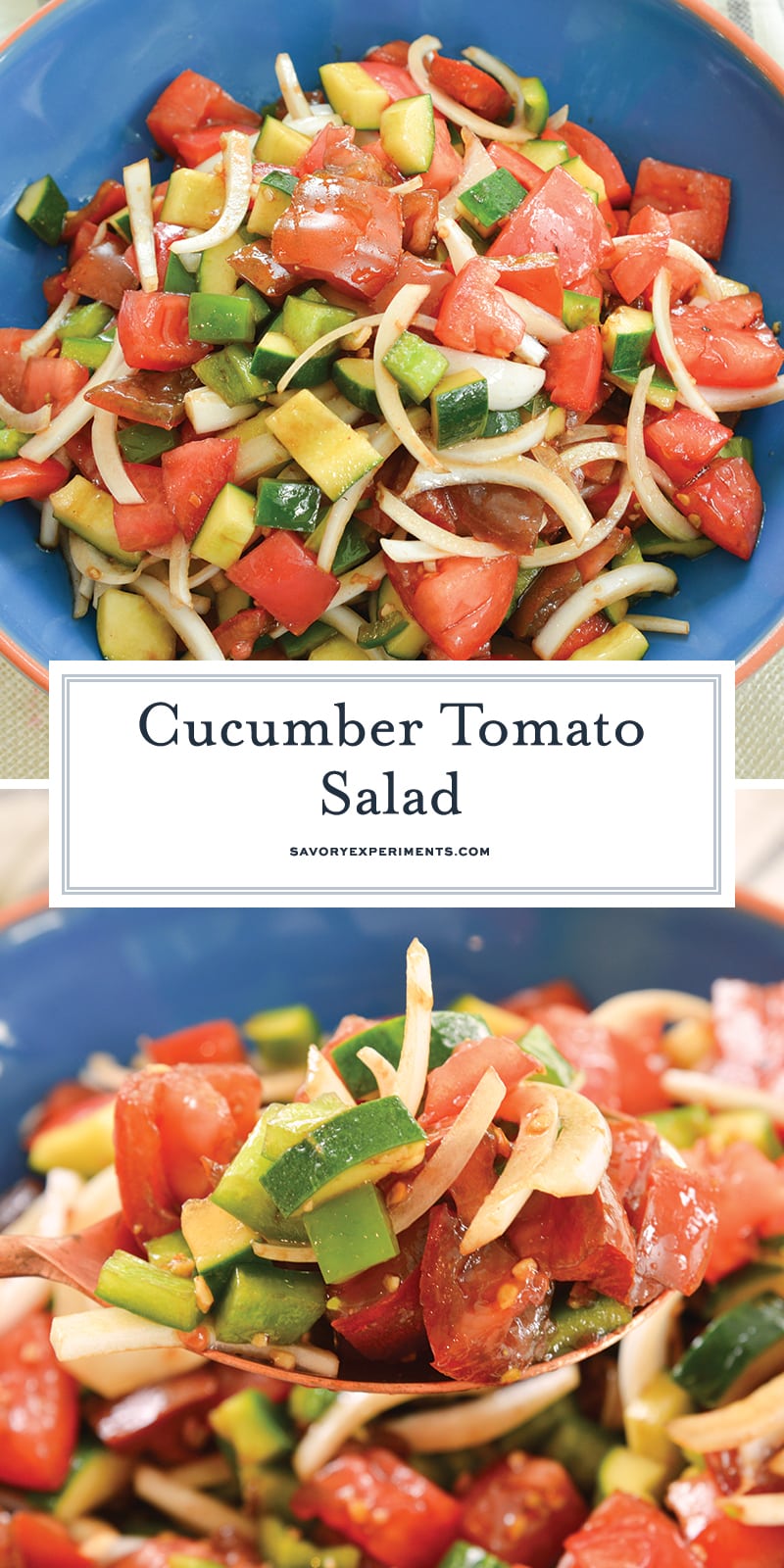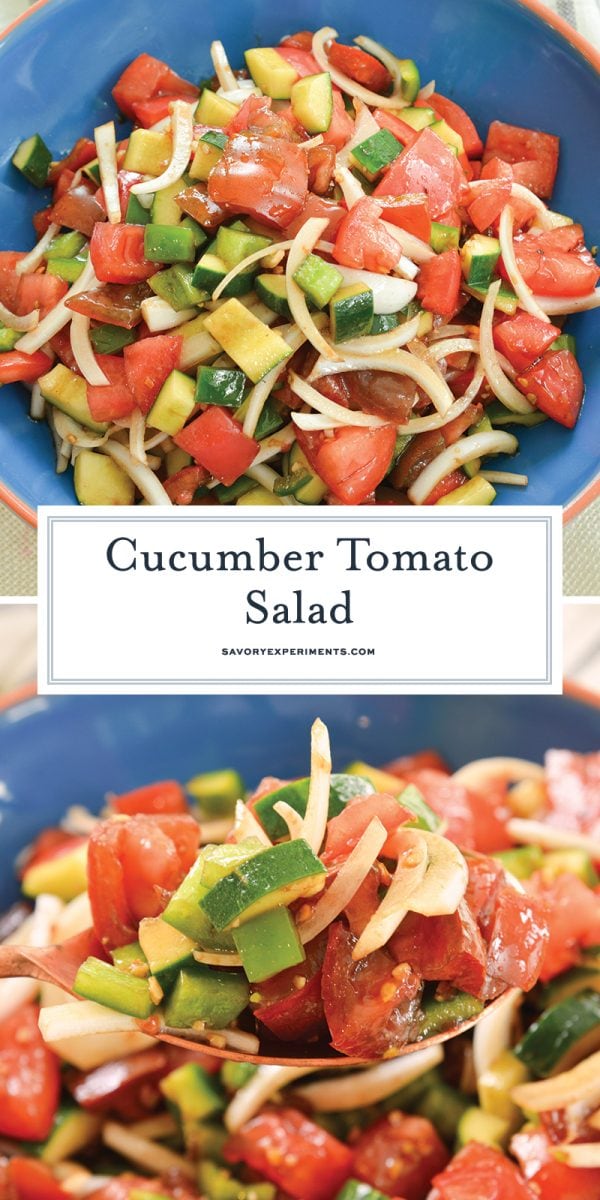 More fresh summer salads: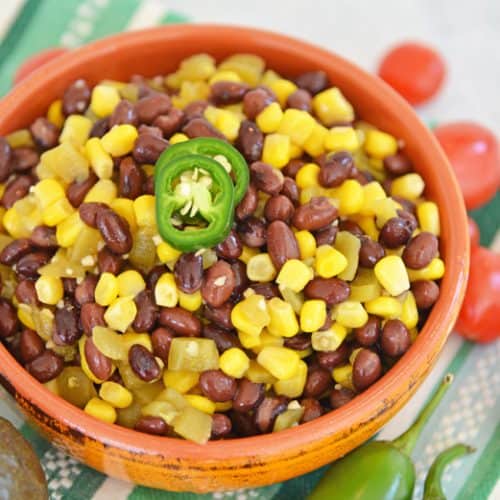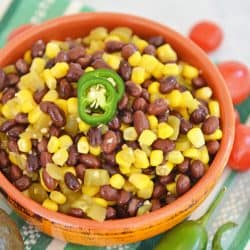 Black Bean Salad
With a fresh lime, garlic and a couple of canned goods, you can make this simple Black Bean Salad recipe in no time! EASY to make for parties and picnics!
See The Recipe!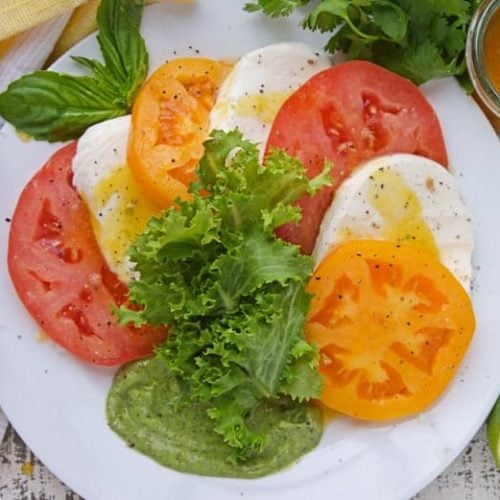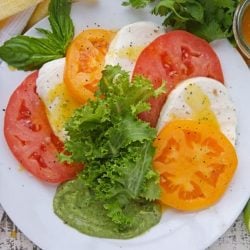 Passion Fruit Caprese Salad
Passion Fruit Caprese Salad, a summer salad offered by Omni Hotels & Resorts, combines a sweet and spicy serrano-passion fruit dressing and avocado spread with a traditional Caprese salad.
See The Recipe!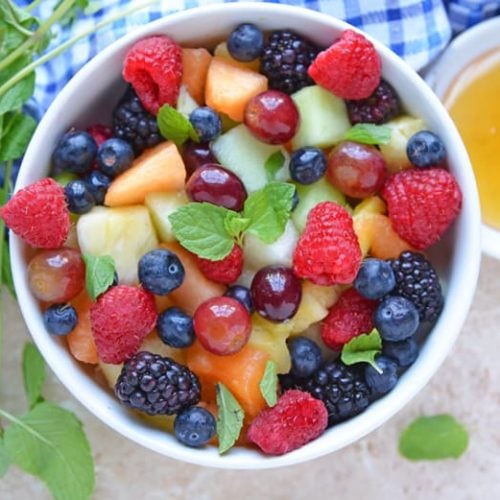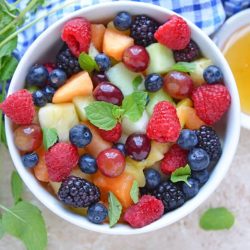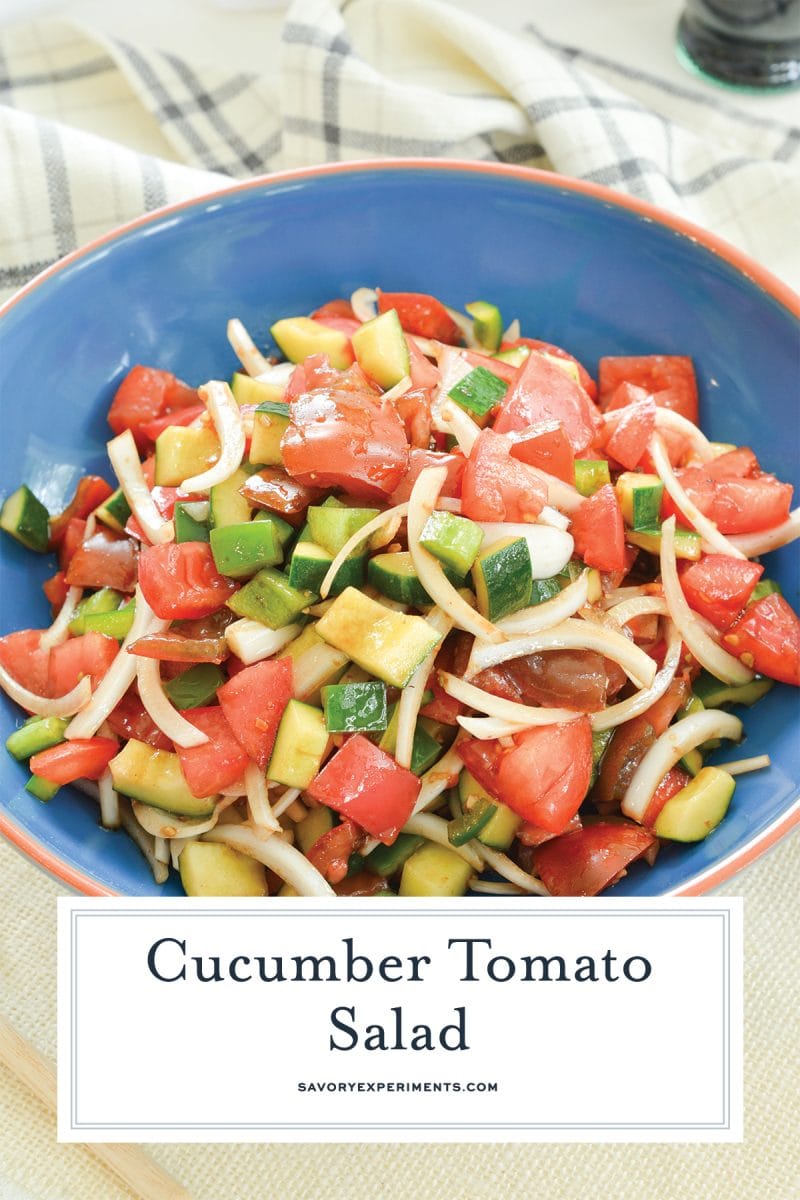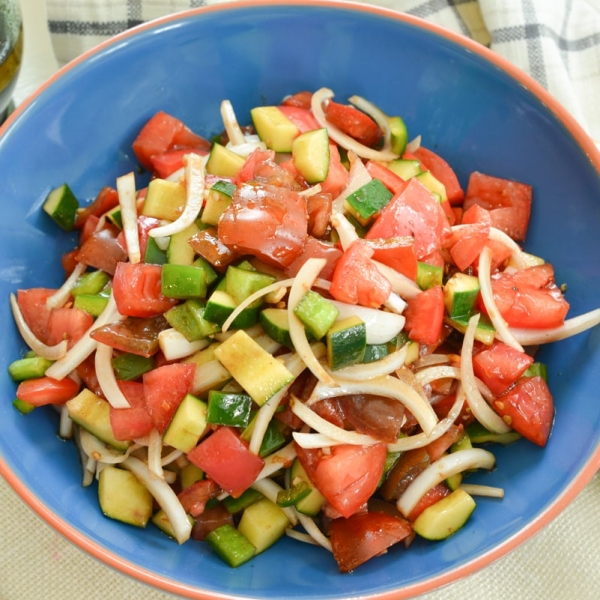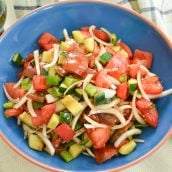 Cucumber Tomato Salad
Fresh tomatoes, cucumbers, onion, bell pepper and garlic all in a tangy and slightly sweet easy dressing. The perfect easy salad recipe for summer.
Instructions
In a large bowl, toss together the tomatoes, bell pepper, cucumber, onion and garlic. Set aside.

In a small bowl, whisk together the olive oil, vinegar, honey, salt and pepper.

Pour over vegetables and toss gently. Cover and chill for 1-2 hours or until ready to serve.

Toss again lightly before serving to freshen.

If you've tried this recipe, come back and let us know how it was in the comments or ratings!
Nutrition
Calories:
135
kcal
,
Carbohydrates:
12
g
,
Protein:
2
g
,
Fat:
9
g
,
Saturated Fat:
1
g
,
Polyunsaturated Fat:
1
g
,
Monounsaturated Fat:
7
g
,
Sodium:
205
mg
,
Potassium:
349
mg
,
Fiber:
2
g
,
Sugar:
9
g
,
Vitamin A:
793
IU
,
Vitamin C:
30
mg
,
Calcium:
28
mg
,
Iron:
1
mg