When I think about fall, I think about comfort food; and when I think about comfort food, I think about meatloaf recipes!
There is nothing more comforting on chilly fall day than a warm slice of meatloaf served with mashed potatoes.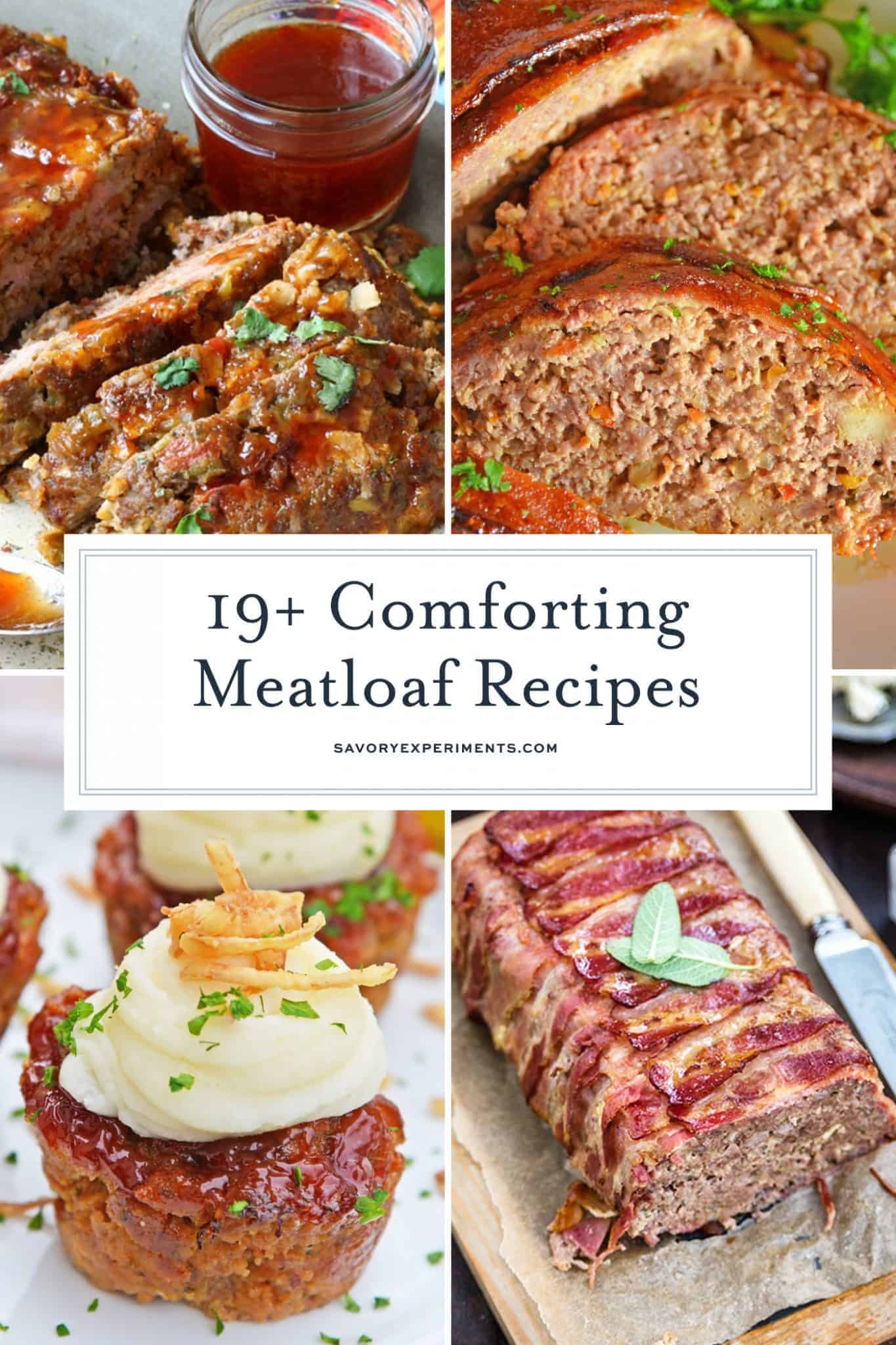 If you've ever wondered how to make meatloaf, look no further! From an easy beef meatloaf recipe, to turkey and everything in between, these meatloaf recipes are the best!
Growing up, I was never a big meatloaf fan. I don't know what exactly turned me off of it, but I didn't start really loving it until I tried my hand at making my own! There are so many incredible delicious and different ways to make meatloaf.
Whether you like your meatloaf stuffed with cheese or wrapped in bacon (or both!) this list of meatloaf recipes covers it all!
And if you're not the biggest meatloaf fan, give one of these recipes a try and you might just change your mind!
Traditional Meatloaf Recipes
Mini Meatloaf Recipes
Stuffed Meatloaf Recipes
Slow Cooker and Instant Pot Meatloaf
If you liked these easy meatloaf recipes, check out these other comforting meals: