Popovers can be intimidating, as true with many baked goods. But also true is that if you understand the recipe you are trying to prepare, chances are you will a higher probability of succeeding.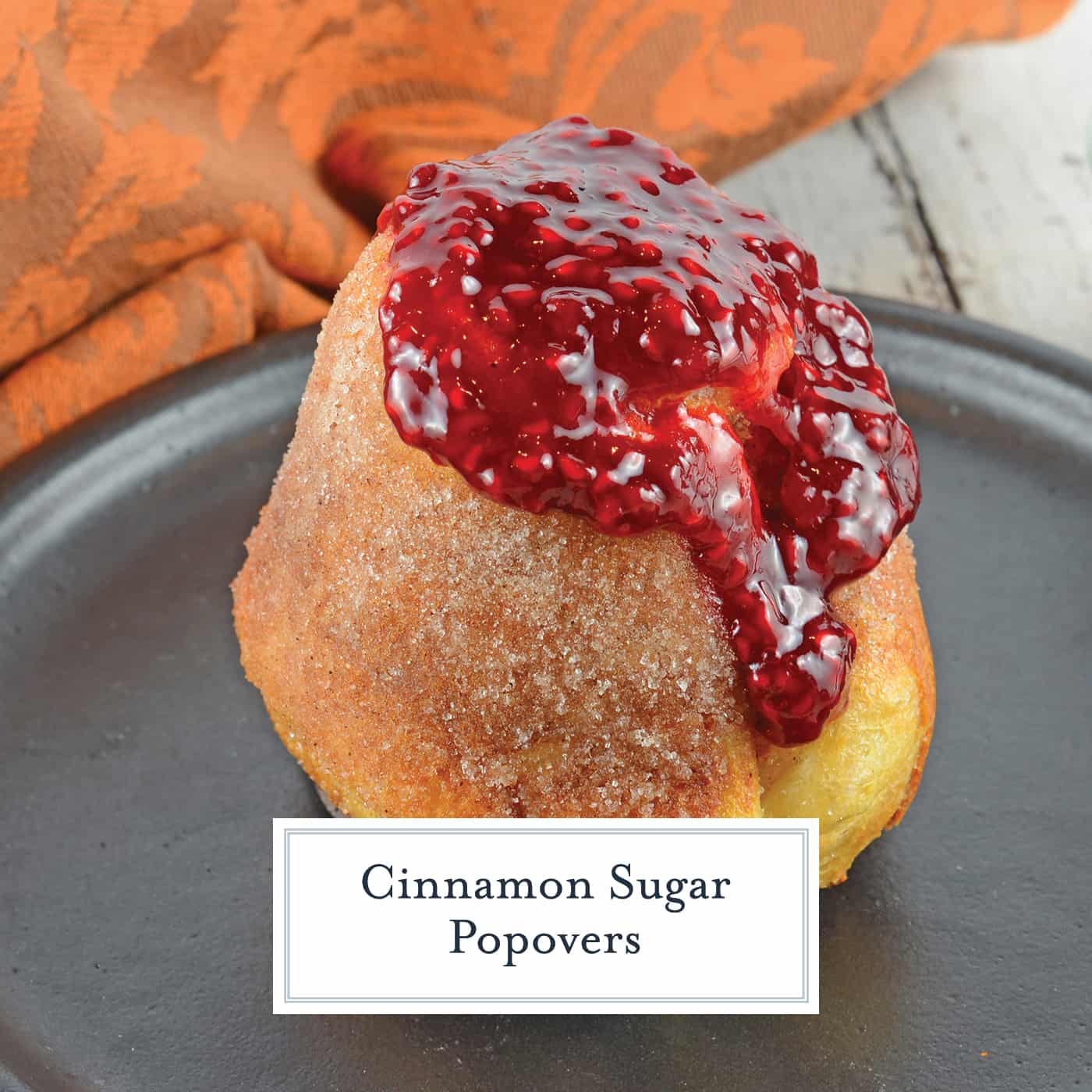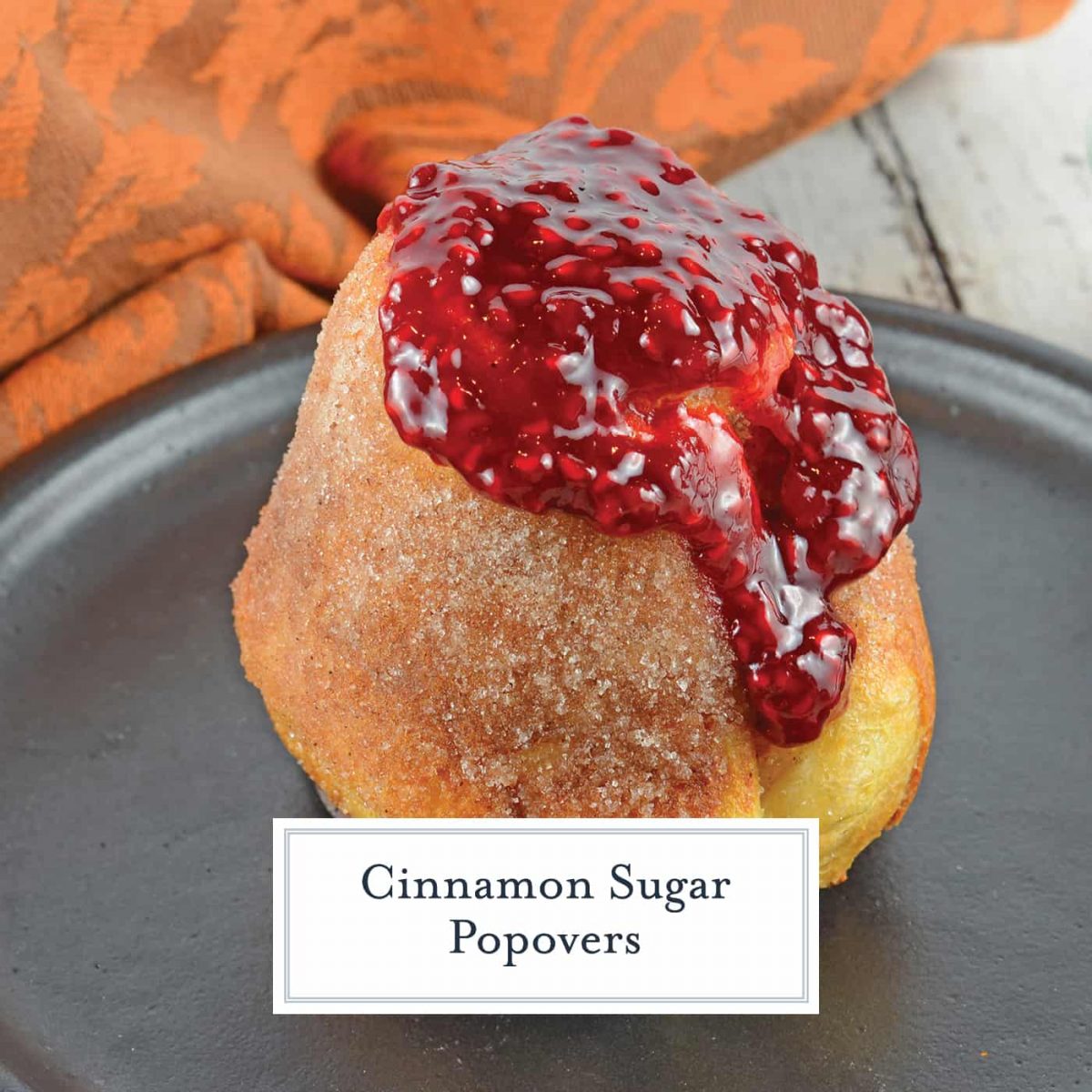 Cinnamon Sugar Popovers are easier to make than you think! A crispy outside and chewy inside coated with cinnamon and sugar, then drizzled in a fresh raspberry sauce. Perfect for a decadent breakfast or dessert.
Hopefully we will be able to resolve some of your popover anxiety by making Cinnamon Sugar Popovers – a mix between churros and sopapillas.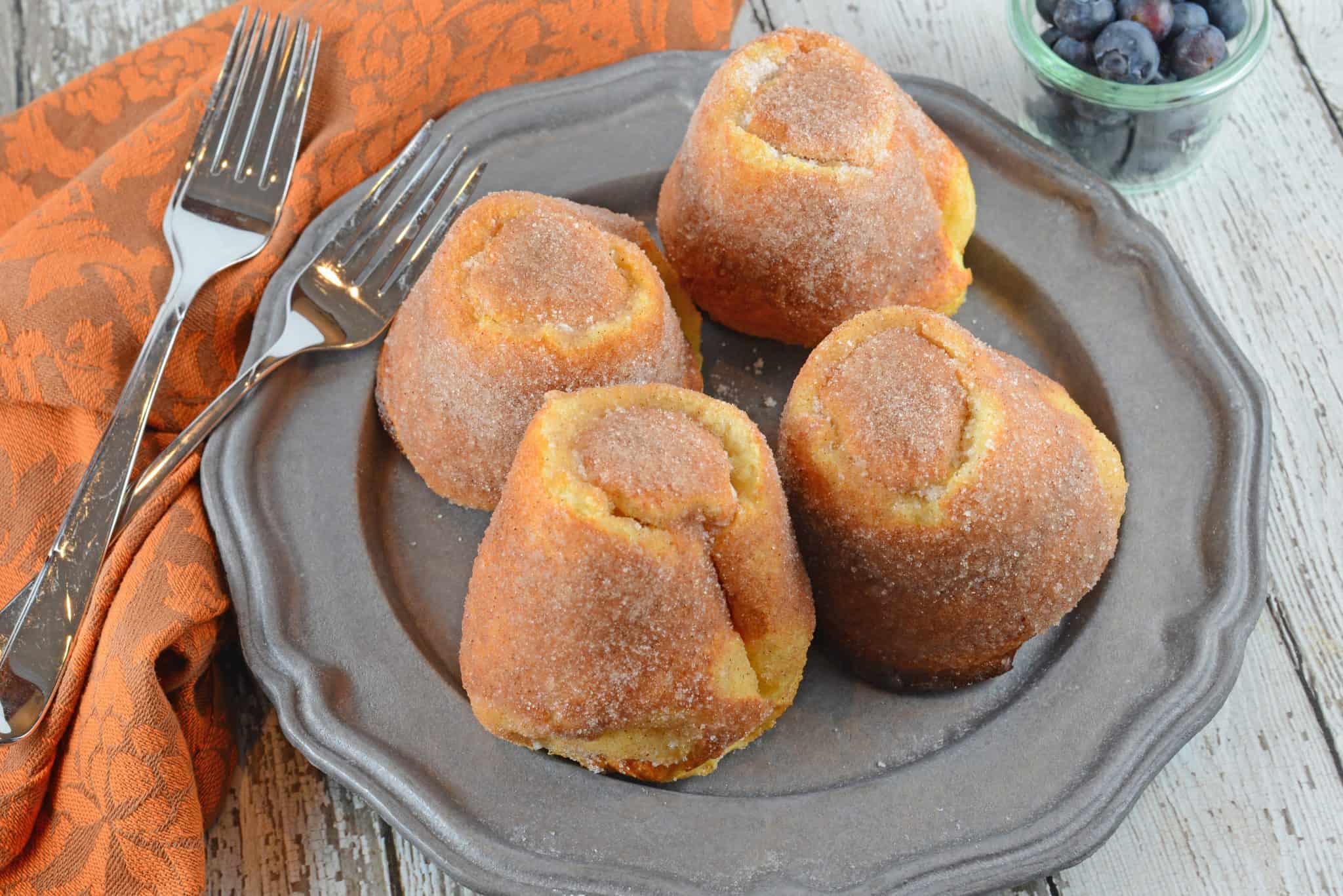 Cinnamon Sugar Popovers tastes similar to an air filled churro, almost like a sopapilla. The actual batter is more savory, but the crunchy exterior slathered in butter and rolled in a cinnamon sugar mix makes them undeniably sweet.
Cinnamon Sugar Popovers can be served for breakfast or dessert, but one thing is for sure, they taste best fresh from the oven. There is no making ahead on these.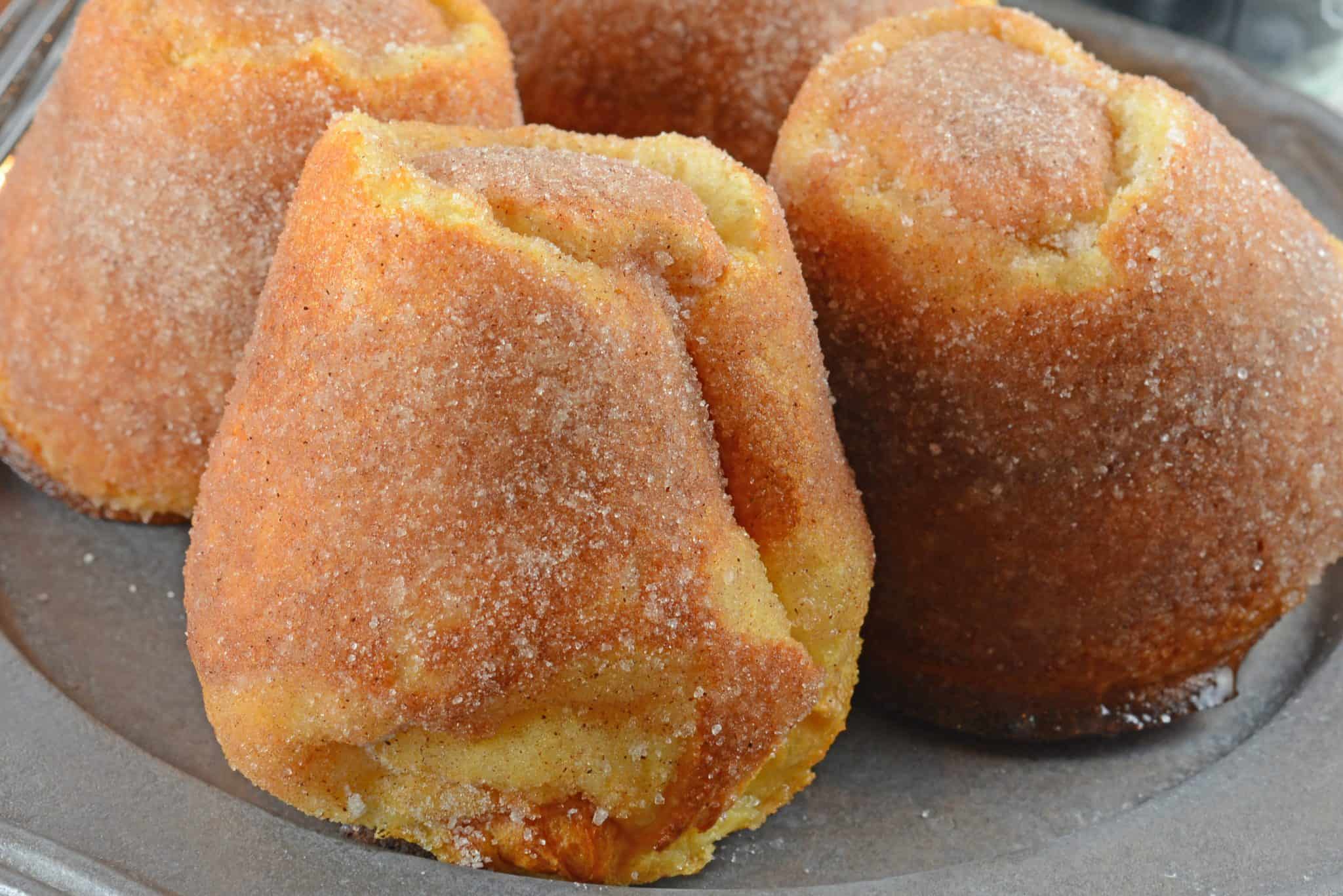 If you are serious about making popovers, first know that the special popover pan is actually pretty important You can improvise with a regular muffin tin, but you'll need to make some allowances.
A popover pan has a deeper pocket with a harder angle upward. It is also built for air to circulate around each tin. If you use a muffin pan, only use every other well so there is no popover right next to each other.
Always start with room temperture ingredients. The chill on eggs or milk could impact their ability to start fluffing, which is also why the pan is preheated in the oven.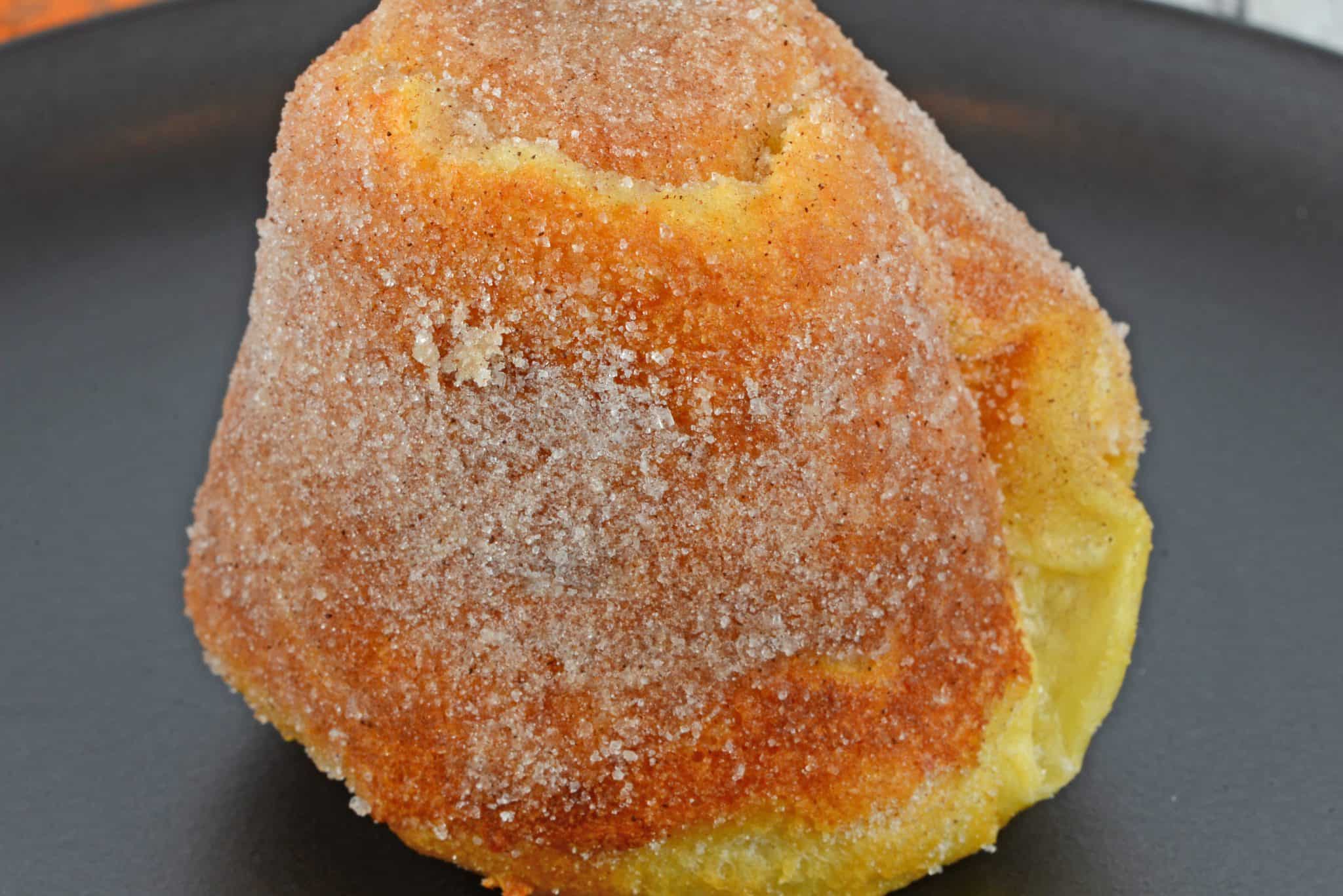 You'll hear a little sizzle when you put the batter in, a sign that the crispy exterior or is already beginning.
Air is what makes popovers special, which means you need to beat in quite a lot of it during preparation. Some swear by hand mixing, others the blender and still some others the whisk attachment on a stand mixer.
I find the stand mixer works just fine. But… you must have all your ingredients ready to go and work quickly, no matter your chosen mixing technique. If it sits for too long, the air will pop right on out.
Similarly, make sure to not open the oven door while baking. This drastically reduces the oven temperture and that could result in the steam making up your beautiful popovers being released and deflated. And then smother them in my lovely Raspberry Sauce!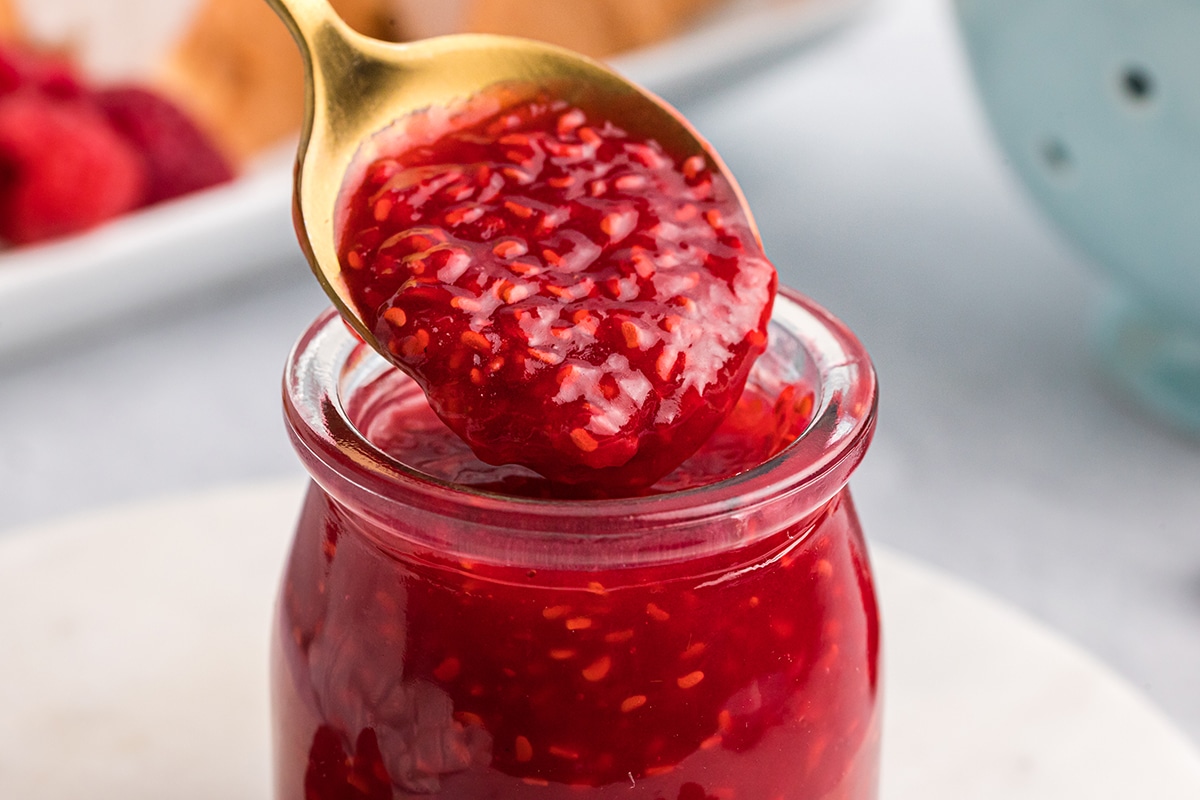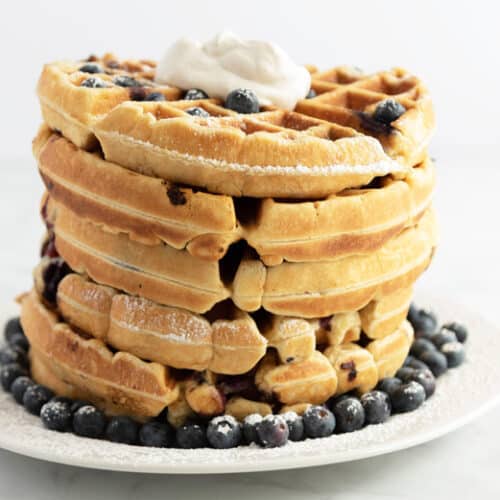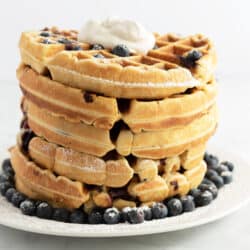 Blueberry Waffle Recipe
This light and fluffy Blueberry Waffles recipes are totally made from scratch! Made with simple ingredients and easy to whip up for a quick breakfast!
See The Recipe!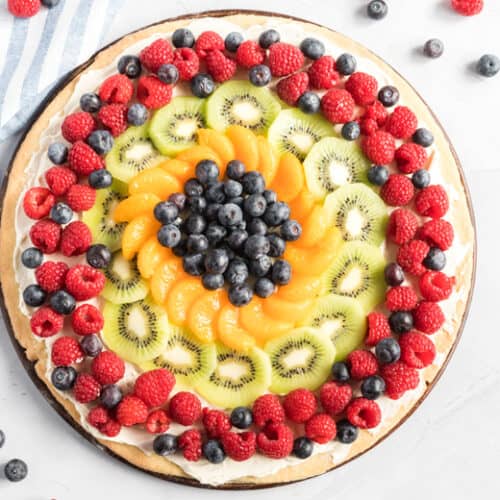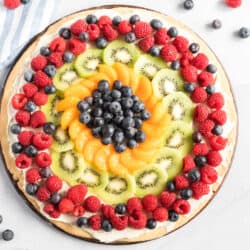 EASY Fruit Pizza
This Dessert Pizza with fresh fruit, cream cheese frosting and a crispy cookie base is a fun and tasty treat the whole family will go crazy for!
See The Recipe!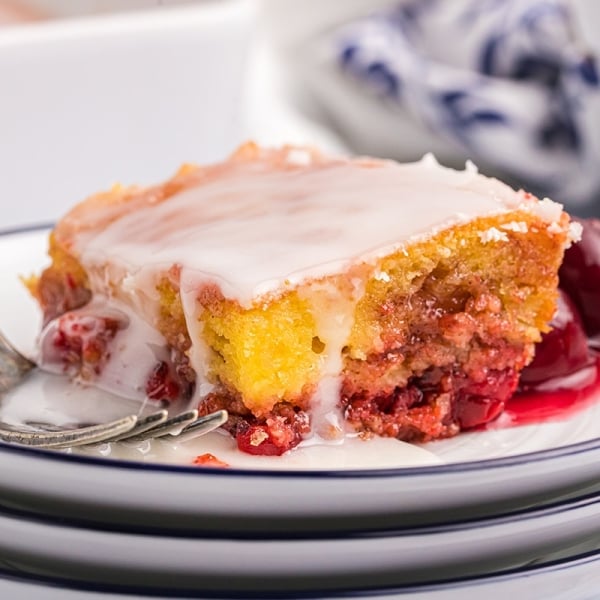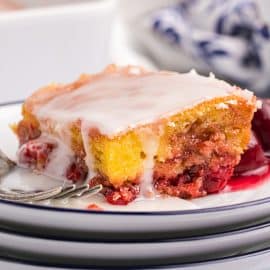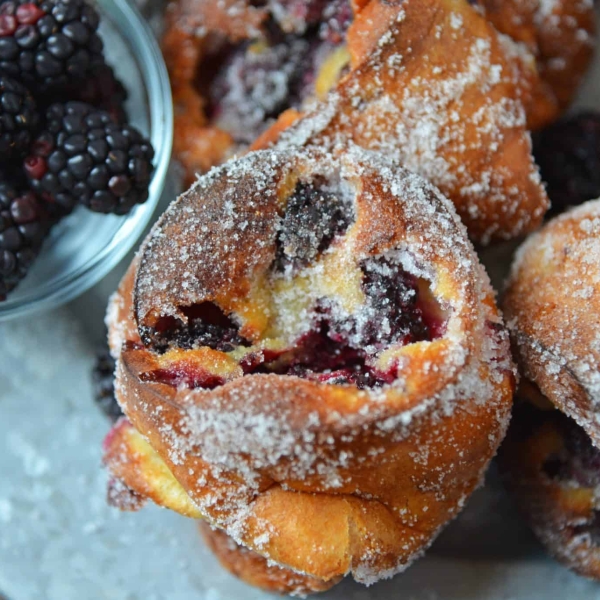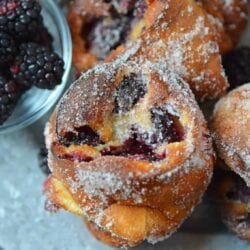 Blackberry Popovers
These Blackberry Popovers are a true melt-in-your-mouth breakfast treat, guaranteed to impress guests. Easier to make than you think, too!
See The Recipe!
Also use your raspberry sauce on these super Easy Meringue Ice Cream Cups or over Vanilla Bean Ice Cream!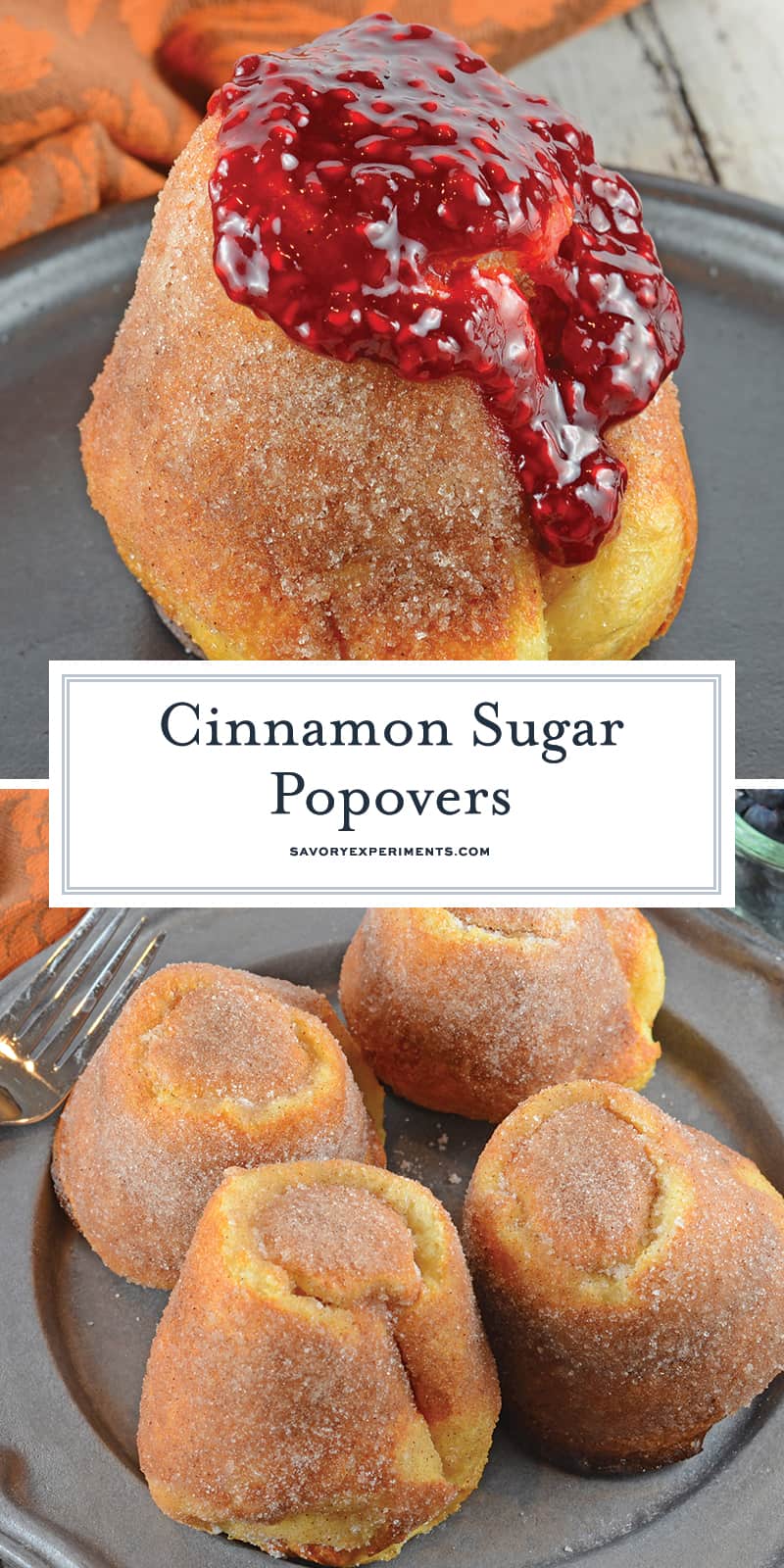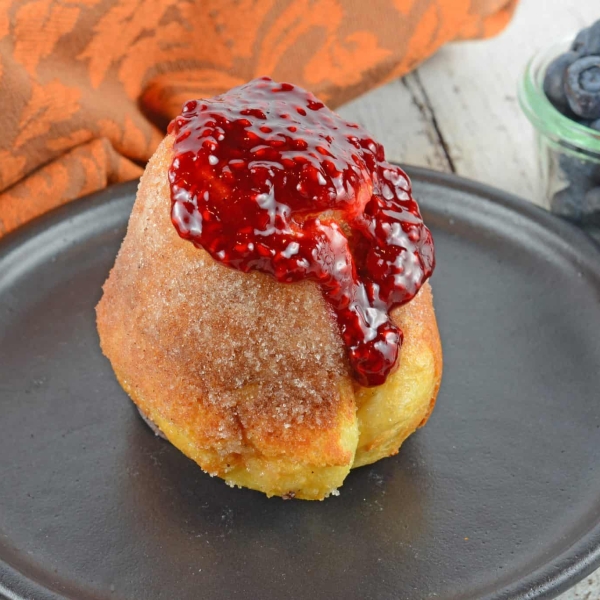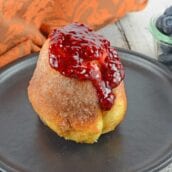 Cinnamon Sugar Popovers
Cinnamon Sugar Popovers are easier to make than you think! A crispy outside and chewy inside coated with cinnamon and sugar, then drizzled in a fresh raspberry sauce. Perfect for a decadent breakfast or dessert.
Instructions
Place nonstick popover pan on lowest rack in oven and preheat oven to 450 degrees (with pan in it).

In the bowl of a stand mixer fitted with the whisk attachment or a large mixing bowl and hand whisk, combine eggs, milk and vanilla. Whisk until frothy, approximately 1 minute.

Add flour, salt, and sugar to egg mixture.

Whisk flour and salt into egg mixture just until batter is the consistency of heavy cream with some small lumps remaining. There will be air bubbles.

Remove popover pan from oven and coat with cooking spray.

Fill popover cups three-quarters full with batter. Bake 20 minutes, then reduce oven temperature to 350 degrees. Continue to bake until golden brown and dry to the touch, about 20 minutes more.

Remove from pan immediately and poke a small hole in the bottoms to release steam.

Combine 1/4 cup sugar and cinnamon in small bowl. Brush tops of baked popovers with melted butter, then roll in cinnamon sugar mixture. Drizzle with fresh raspberry sauce.

Serve immediately. Popovers are best fresh and hot.

If you've tried this recipe, come back and let us know how it was!
Nutrition
Calories:
330
kcal
,
Carbohydrates:
56
g
,
Protein:
7
g
,
Fat:
8
g
,
Saturated Fat:
4
g
,
Cholesterol:
97
mg
,
Sodium:
450
mg
,
Potassium:
154
mg
,
Fiber:
1
g
,
Sugar:
25
g
,
Vitamin A:
335
IU
,
Vitamin C:
2.6
mg
,
Calcium:
86
mg
,
Iron:
1.9
mg