Risotto seems to be an intimidating dish for most, however if you follow my simple steps, you'll be making this Beet Risotto like a pro in not time at all!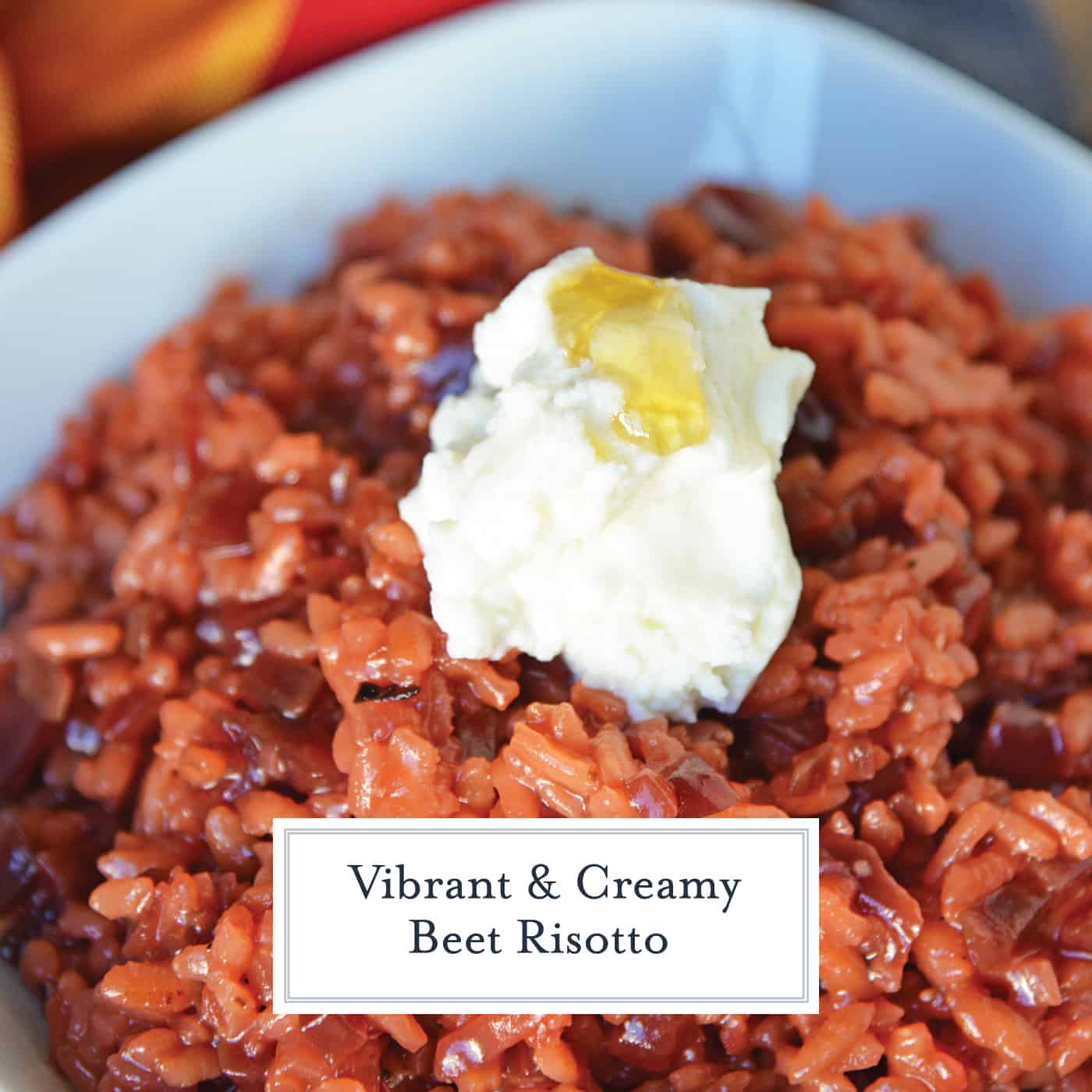 Beet Risotto is an easy risotto recipe that uses beets, shallots and garlic for a vibrant dish. Top with cool ricotta and honey.
Oh, risotto!!! A blank slate, arborio rice is a wonderland for a cook like me. The chameleon of rice grains, it will take on any color or flavor you ask.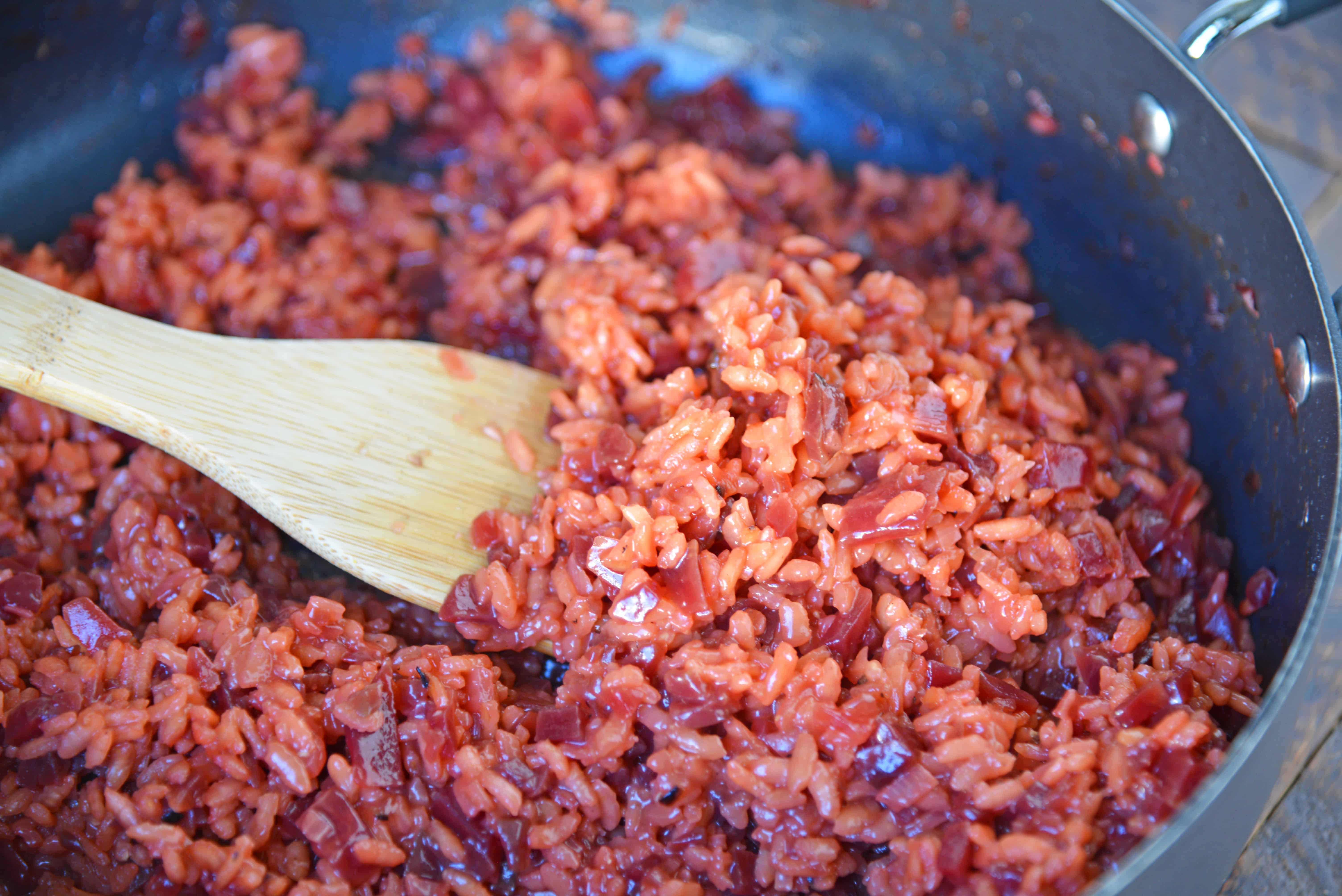 On this occasion, my color was burgundy red and my flavor was white wine and sweet beet. Ideal for Valentine's Day dinner at home, pair this side with Crab Stuffed Beef Tenderloin and Roasted Beet Salad. It is also a great Christmas side dish, as it is certianly the right color!
Did you know that a long, long time ago, far before companies ever produced artificial food coloring, beets were used to reach red coloring in baked goods, such as Red Velvet Cake?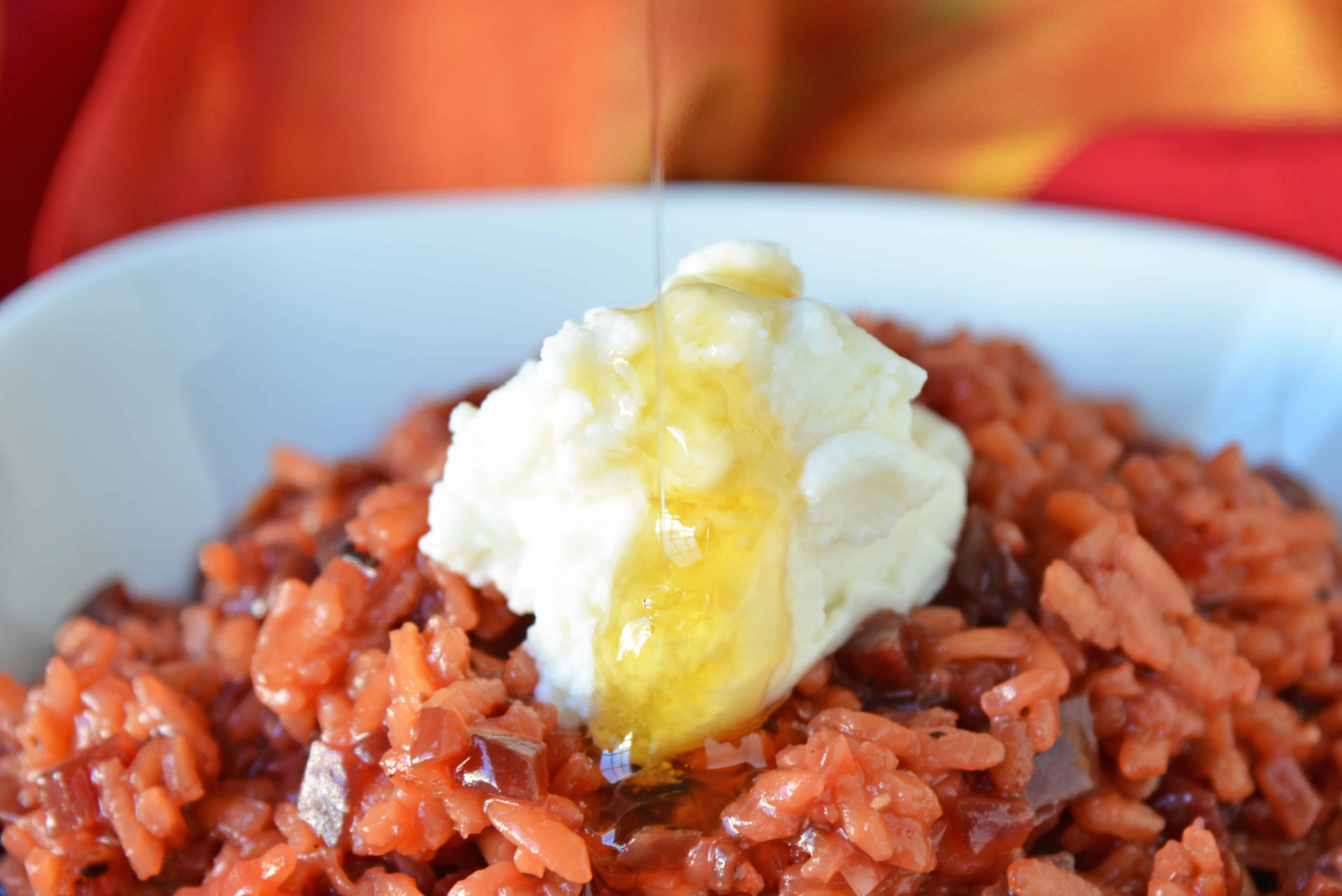 I find this fact funny, because when I initially published my Red Beet Chocolate Cake, people gasped as to why I would mix my vegetables with chocolate. The truth is, I'm not reinventing the wheel, I'm just bringing back old school cooking.
Beet Risotto gets its deep hue naturally from beets. The heat and liquid draw out the brilliant color for a spectacular side dish any time of year. Setting half of the sauteed beets aside and adding them at the end will elevate the texture profile.
White wine can be substituted for additional vegetable stock, if desired. Creamy, cool ricotta cheese and a light drizzle of honey balance the dish plate in both texture and color.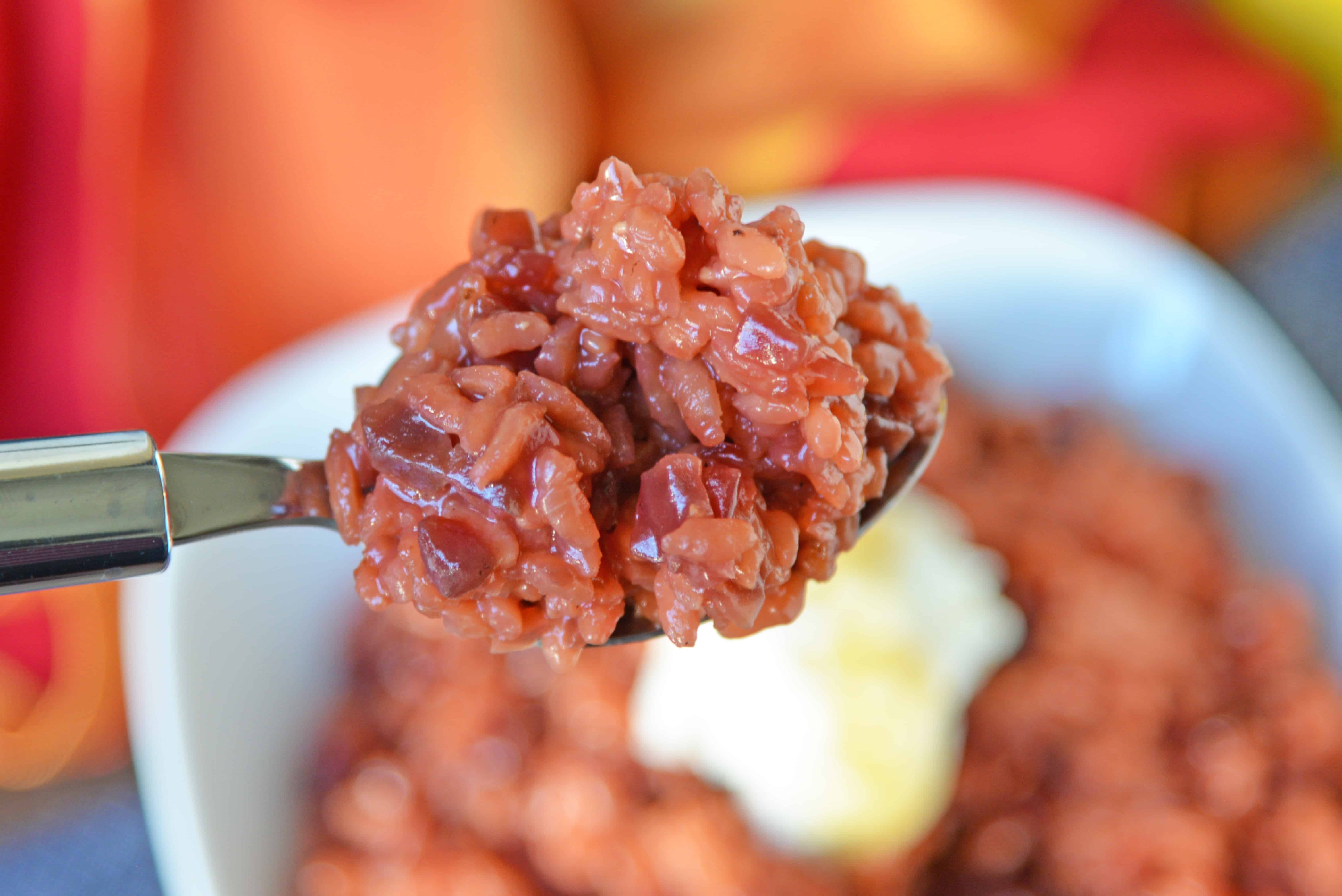 For the beets, you can easily steam your own in just 30 minutes, or take a few short cuts by buying canned beets. At my grocer, there are also freshly steamed beets available in the produce section.
Depending on how juicy the beets are, the risotto may be a lighter or darker color of burgundy.
Make sure you read my article on making risotto at home for the easy-to-follow steps for foolproof risotto. While I won't tell you risotto isn't time consuming (just due to the gradual addition of liquid and stirring) it IS EASY!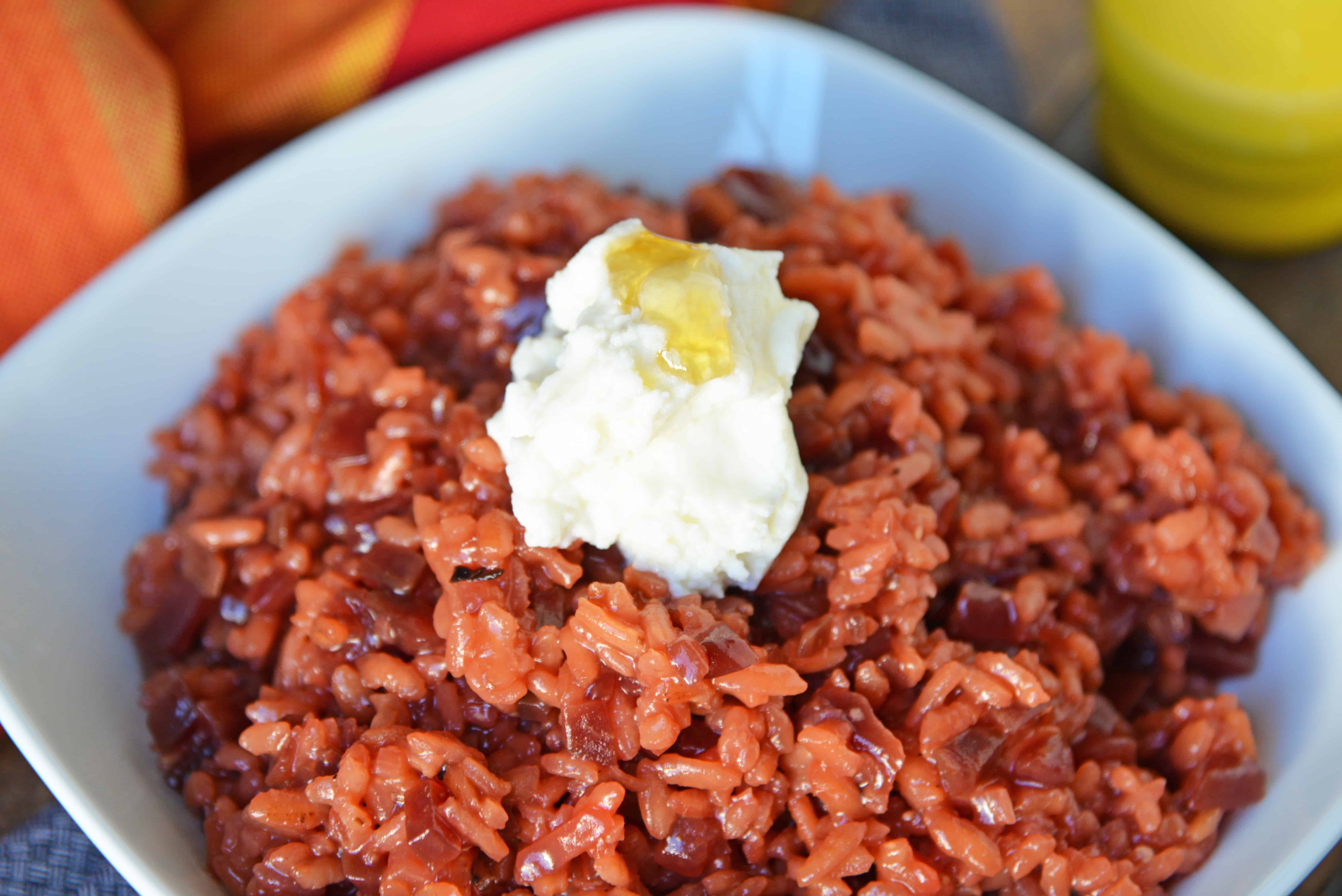 Beet Risotto can be served as a side dish, but also as a vegetarian entree. Top with seared or grilled shrimp or scallops for a seafood dish.
After you discover how simple it is to prepare risotto, you'll also be making:
---
---